Today I want to talk about when to hire help for your DIY project along with questions to ask a handyman before hiring.
I think DIY can be challenging and even intimidating to many of us at times. Sometimes I have most of the skills needed but not all to complete a project. I might lack some of the tools needed, or maybe a project requires an extra set of hands and more physical strength than I have.
The answer is to get help, hire out if necessary.
Would you still consider your project a DIY?
My answer…oh heck yes!
There's no shame in designing a project and hiring help to complete it my friends. There's also no glory in hurting yourself if a project is too big to handle singlehandedly. I had to come to that realization this August when I arrived at the North House Lodge to completely renovate one side of the old duplex.
Bottom line, there were just too many projects to complete in a short time, many were above my skill set and lots required more than two hands.
3 Good Reasons to Hire Help for your Home Improvement and Home Decor Projects
Time
If your time is limited to work on and complete a project. DIY is great and so is saving money, but the inconvenience of a half done project or room can be annoying and stressful. I do what I can and don't allow myself to feel guilt over not doing everything myself. Who do we think we are anyway…Superwoman?
Skill
Maybe you have the skills to complete most of the project or some of the skills but not all. It's great to learn new skills but being realistic about your abilities can be a good choice in the long run! It's OK to get help and you can learn something new in the process.
Brawn
Let's face it, there are times when an extra set of hands or a big brawny guy can just do it better. Putting up the barn doors in the North House would have been a nightmare if I tried to hang the doors myself. Heck, I can hardly pick the new one up! I'll share it soon!
OK, fine. So you're now thinking of hiring a handyman to help with your project.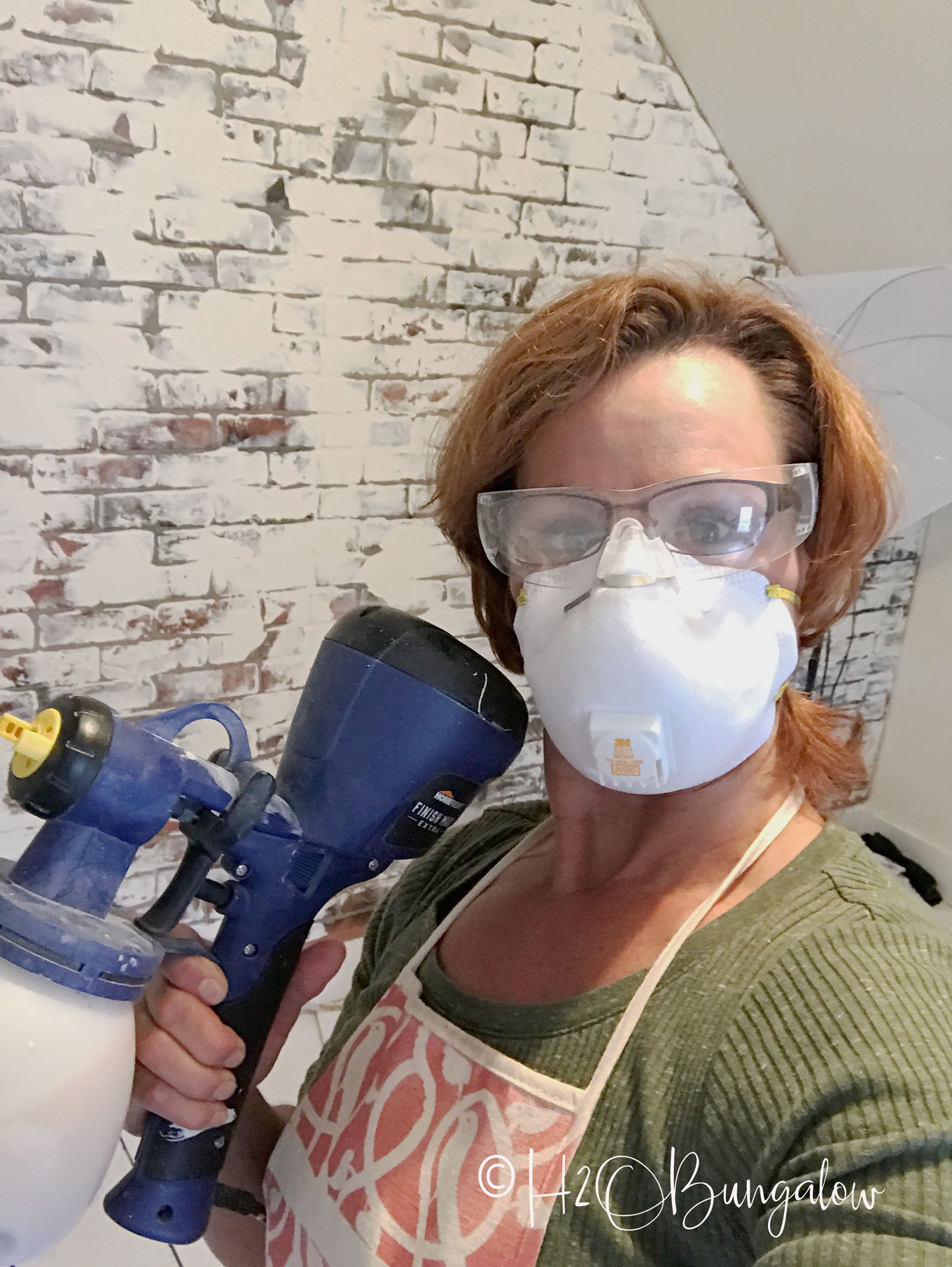 I need to point out that the term Handyman covers a broad range of skills and the term doesn't always fit well in my opinion. I've worked with people who had a limited skill set and others who have a wide range of skills and experience.
What Questions to Ask a Handyman Before Hiring?
Here are a list of questions I'd go through with anyone I was considering working with. These questions are meant to get you thinking. You may add some and delete others depending on the project.
Do they have proof of insurance? – Technically speaking, if your handyman, carpenter or skilled technician is self employed full time he or she should carry liability insurance. In some states it's a law. If you're just hiring for a small job, this may seem like overkill. I'll just mention to use good sense on this step.
How much experience do they have? – Find out how long they've been doing the type of work you're requiring? Years, recently started?
How long to complete the job? – When will you be scheduled and how long will it take to complete the job?
Do they have recent references? If your project is a big one, ask for references of the last 3 jobs they have worked on. Anyone can cherry pick and give you only good references. Have a list of questions ready when you call on those references too. Go see their work, speak to the owners of the homes and be sure you like the quality.
Sometimes, it's not realistic to go see someones work, depending on how small your project is. I've also given smaller tasks and jobs to someone to see how well we worked together before commiting on a larger project.
What are the payment arrangements? Time and materials or by the job. Beware of the low price person with a fabulous hourly rate that works extremely slow too. Are you going to give them a percent when they start the job and the rest when they are done an you're satisfied? Do not pay 100% in advance!
When are they on the clock? I've had people try to charge me for their drive time and lunch hour! Uhmm, that's a no go unless they are driving to get supplies for me.
Does the handyman have all of the tools needed? You'll need to know in advance if they have the tools needed to complete the job or will you need to supply the tools or rent them.
Ways to Save Money When Hiring a Handyman
Along with my standard questions to ask a handyman before hiring, I always…always ask these!
Are you a team player? – Can I work with you to help keep the budget down? There are lots of things I can do to help keep costs down like painting and caulking.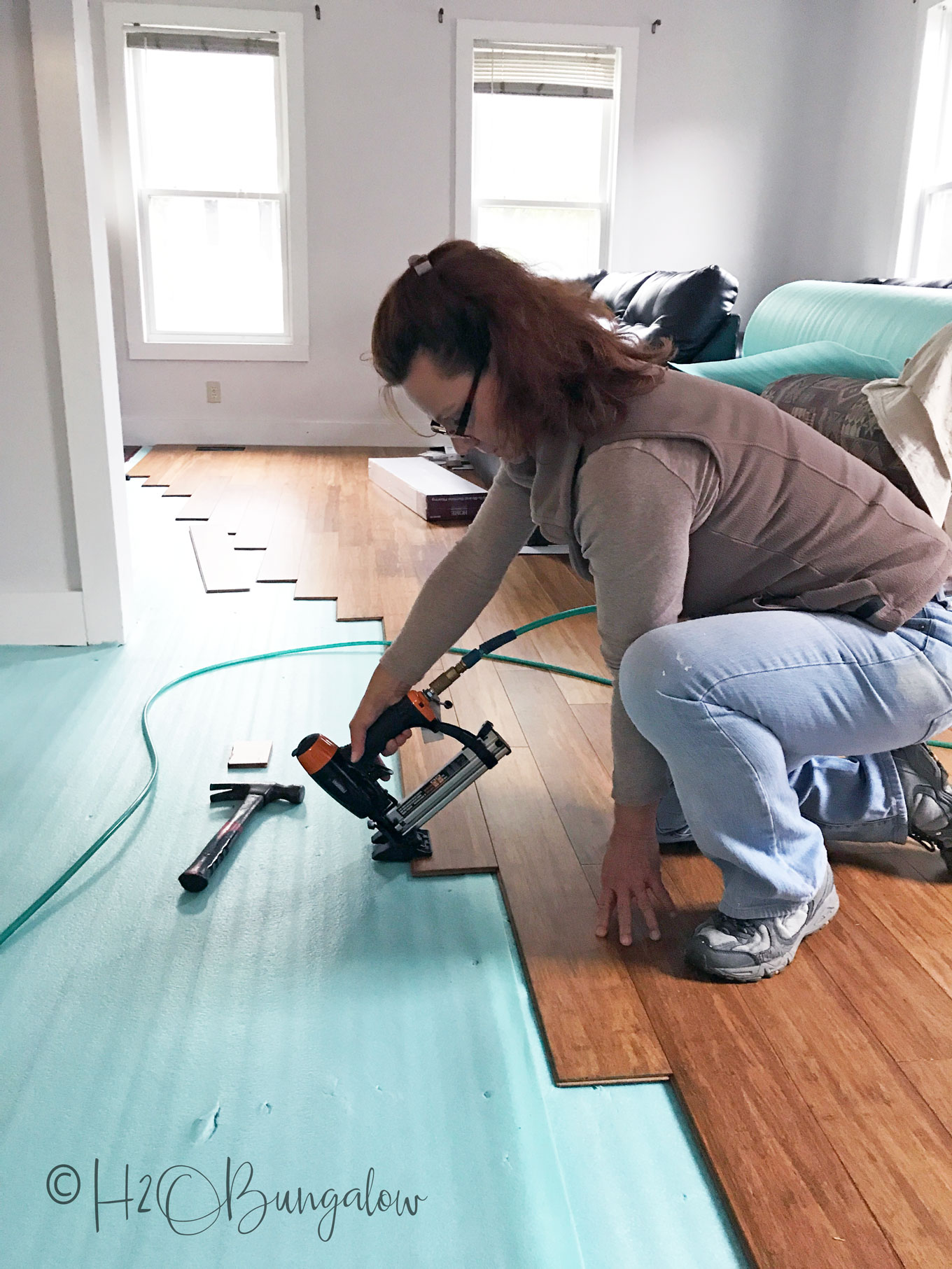 I helped lay the new wood floors by handing the boards to my guy as he was laying them, and I nailed some of floorboards down too. Basically, I'll do any task I can do that wastes time for the talent I'm paying for.
Why pay for them to do clean up when I can do that for free? Right?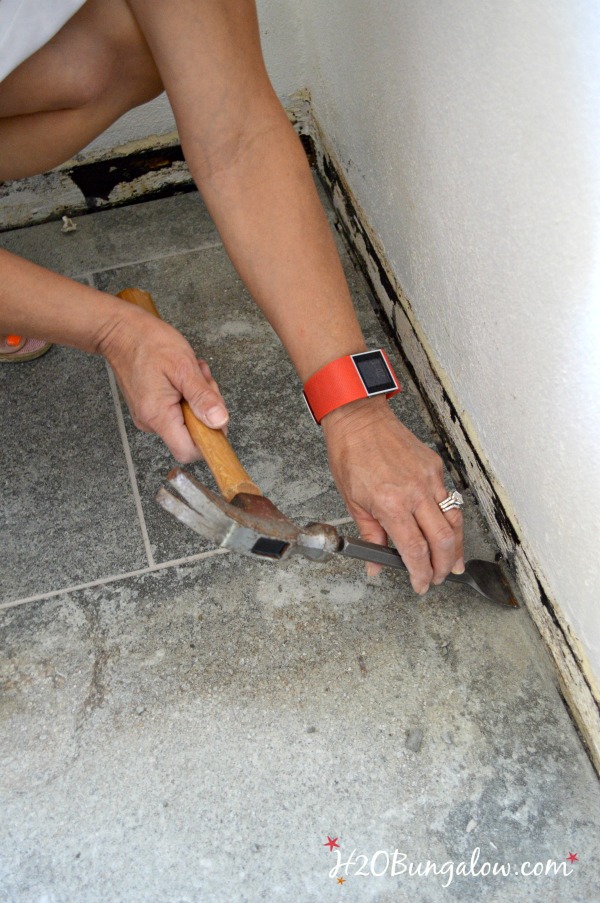 Recruit a Family Member or Friend – My Dad and I installed the baseboards in my house in Fl. Not only did I get my new baseboards at an incredible savings, I have memories of doing our project together that I'll treasure.
Barter– Do you have a skill that someone else doesn't? I find I don't value my own knowledge enough. A skill like painting a piece of furniture or doing a mini room makeover for someone is a valuable commodity my friends.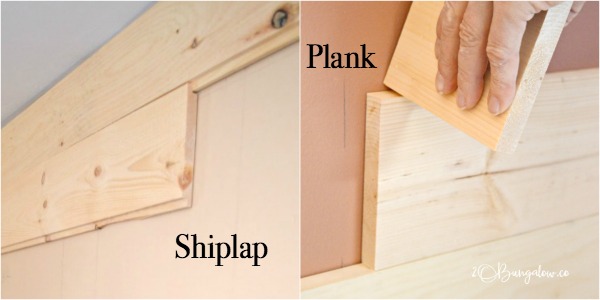 Working alongside someone with knowledge is a great way to learn new skills too! I learned a lot about DIY Shiplap vs Plank Wood Walls when my Dad and I installed a few different types o plank walls in the North House earlier this year.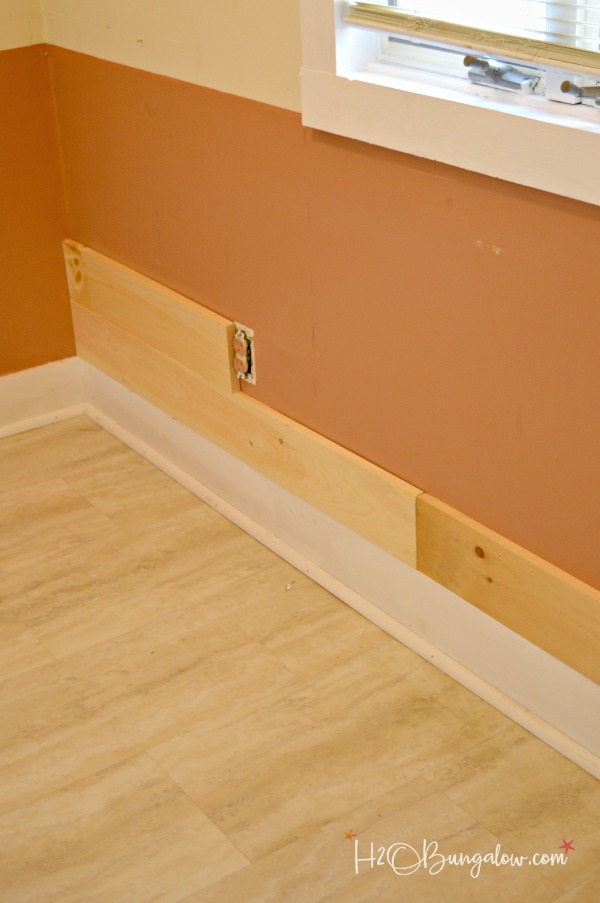 Don't forget to pin and share this for later!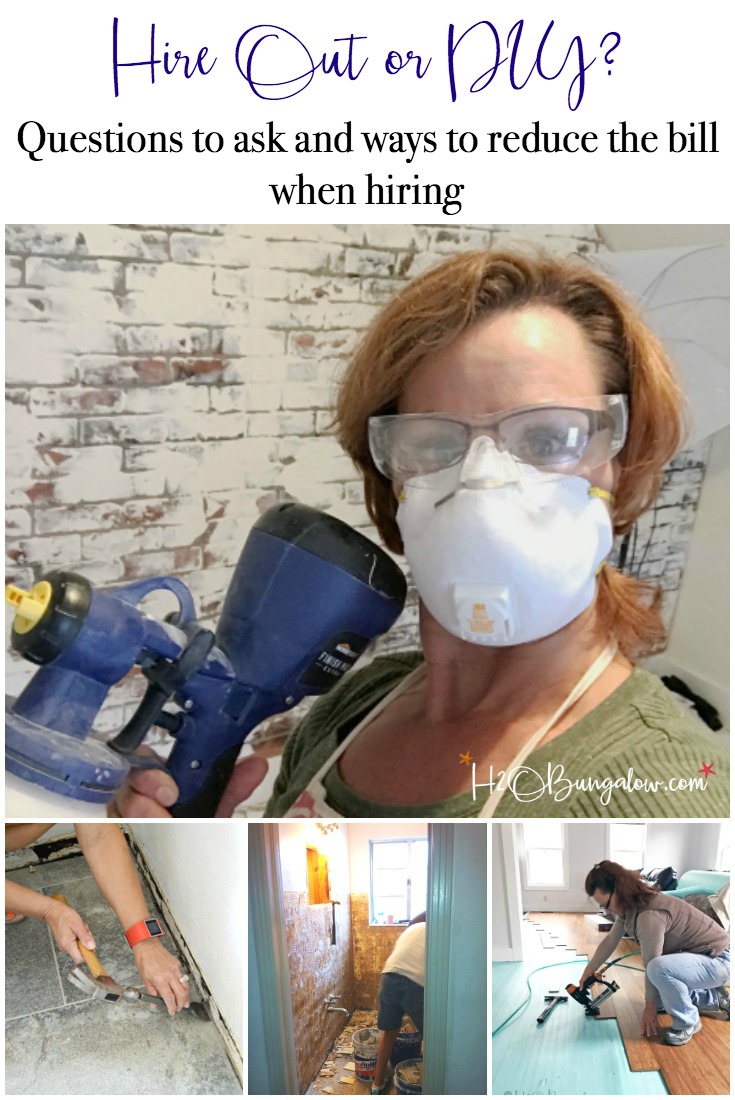 Anyhoo, the main idea behind today's post is we shouldn't think DIY is an all or nothing game. There's a time and place for everything. Sometimes, I work with a team, sometimes I work alone on a project. The end result is what counts and not wearing ourselves out so we can enjoy the fruits of our labor!
I realize that everyone has a different skill level and different challenges. What's your biggest DIY challenge? Is it time, skill money? Share with me and your fellow readers below in the comment section. You may share an insight that helps someone else!