I just finished this vintage folding bench makeover and I love it. The bench came with the house, but was in awful condition and definitely not something you'd place beside a bed. On the other hand it had waaaay too much potential to toss. So, it sat in the shed out back until I could find a spot where it would work.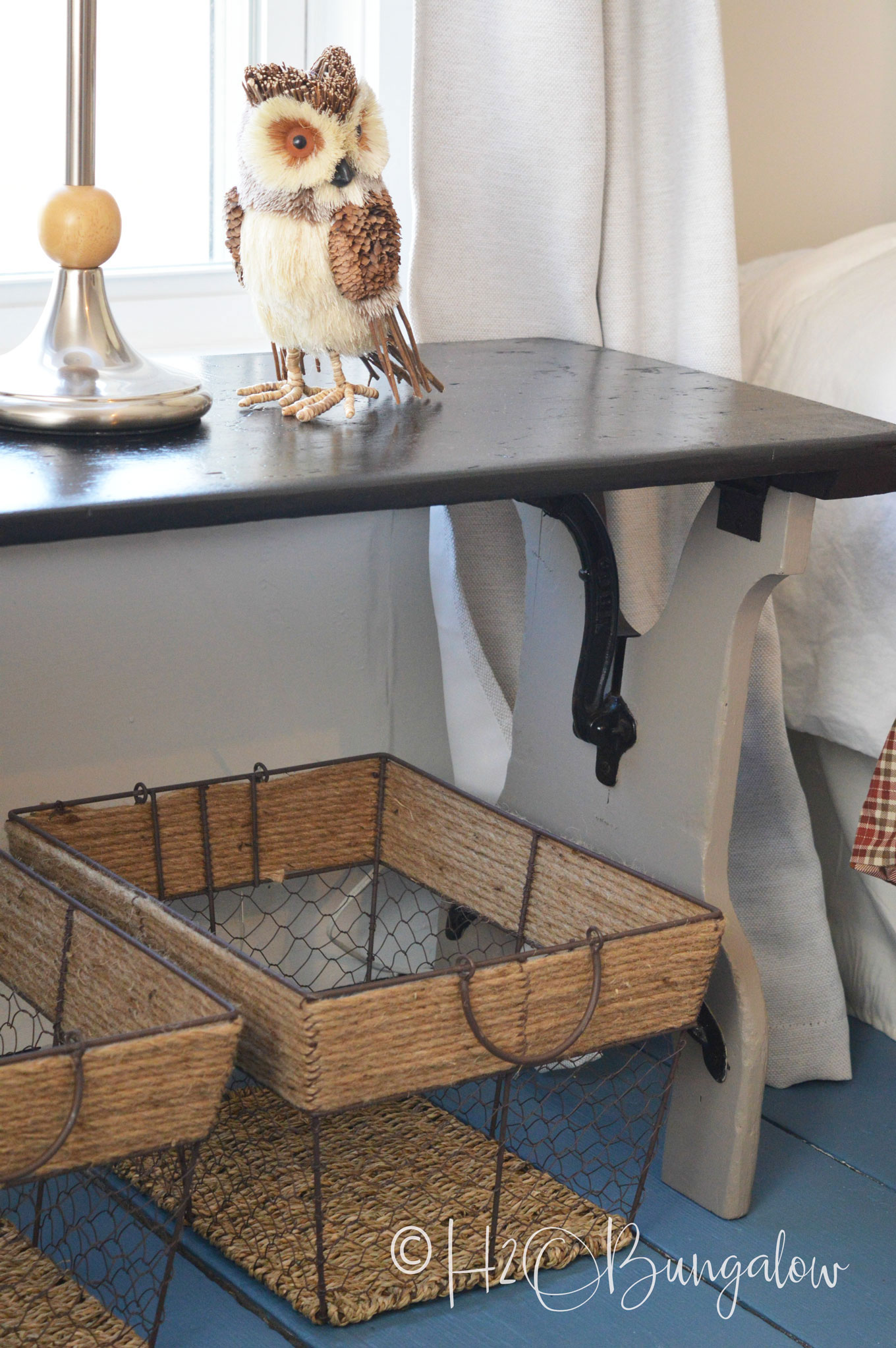 The future of this piece was looking pretty uncertain for a while. It was too unique to fit just anywhere and I think I was lacking vision on what it could look like.
Until… I needed a bedside table for two of the twin beds in the loft, and remembered I'd put this old bench in the shed. It was the perfect size and shape for what I needed. In rough shape actually, but the room isn't about perfect, it's about personality.
That's where I decided to give this vintage folding bench makeover a shot. Seriously, what was the worst that could happen? I wouldn't like it and back to the shed it would go.
Sorry about the bad photo, it's the only one I have. This is what it looked like when I pulled it out of the shed.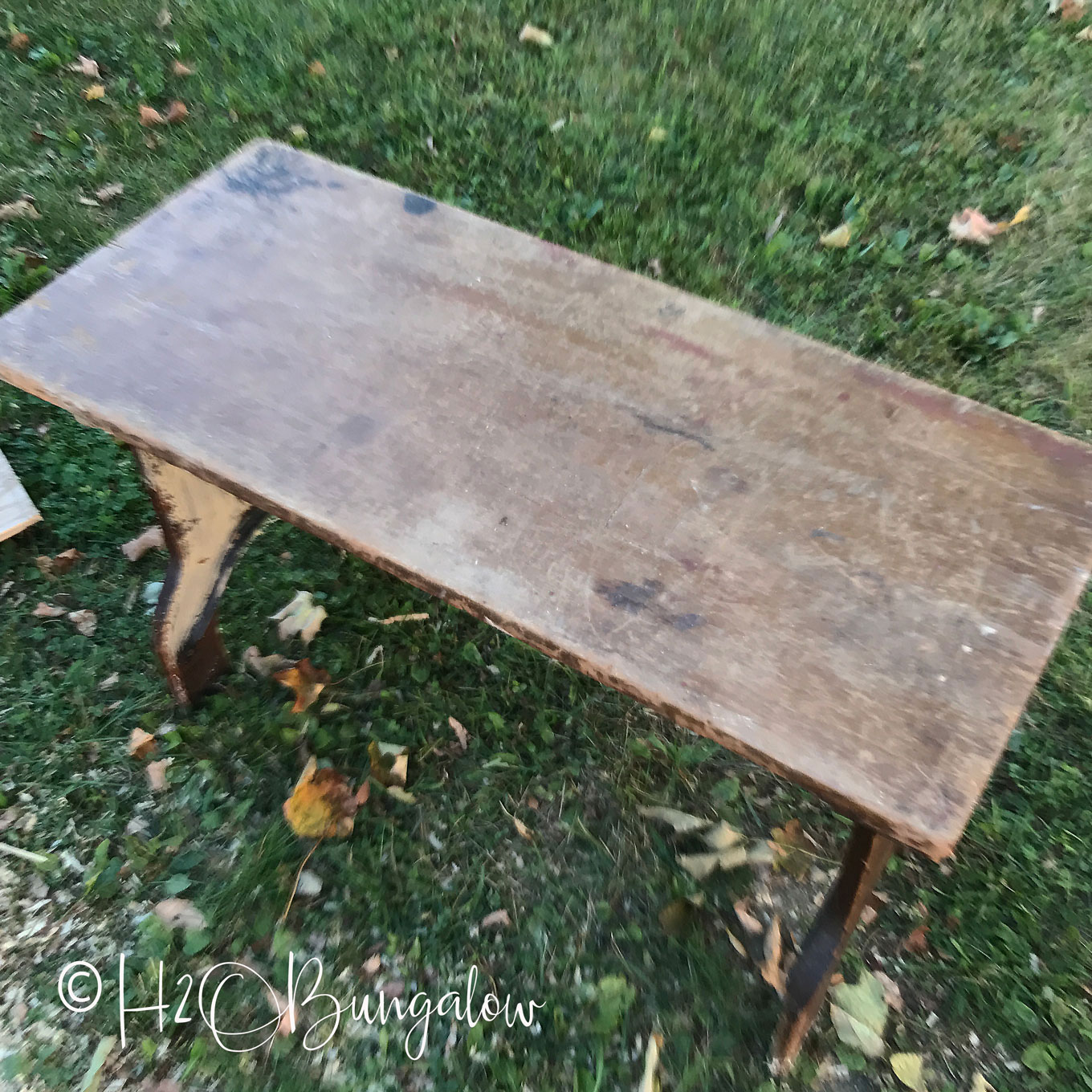 The top was ratty but the vintage metal folding hardware was too unique to not find a way to keep this old beauty. Have you ever seen anything like this hardware? I'm assuming this was a folding bench, it was too small and short to be a table.
Do you see the potential in this old piece? I did. But I knew in order to do it this old bench justice I'd need to give it a makeover that was fitting for its primitive style. That had me stumped for a while.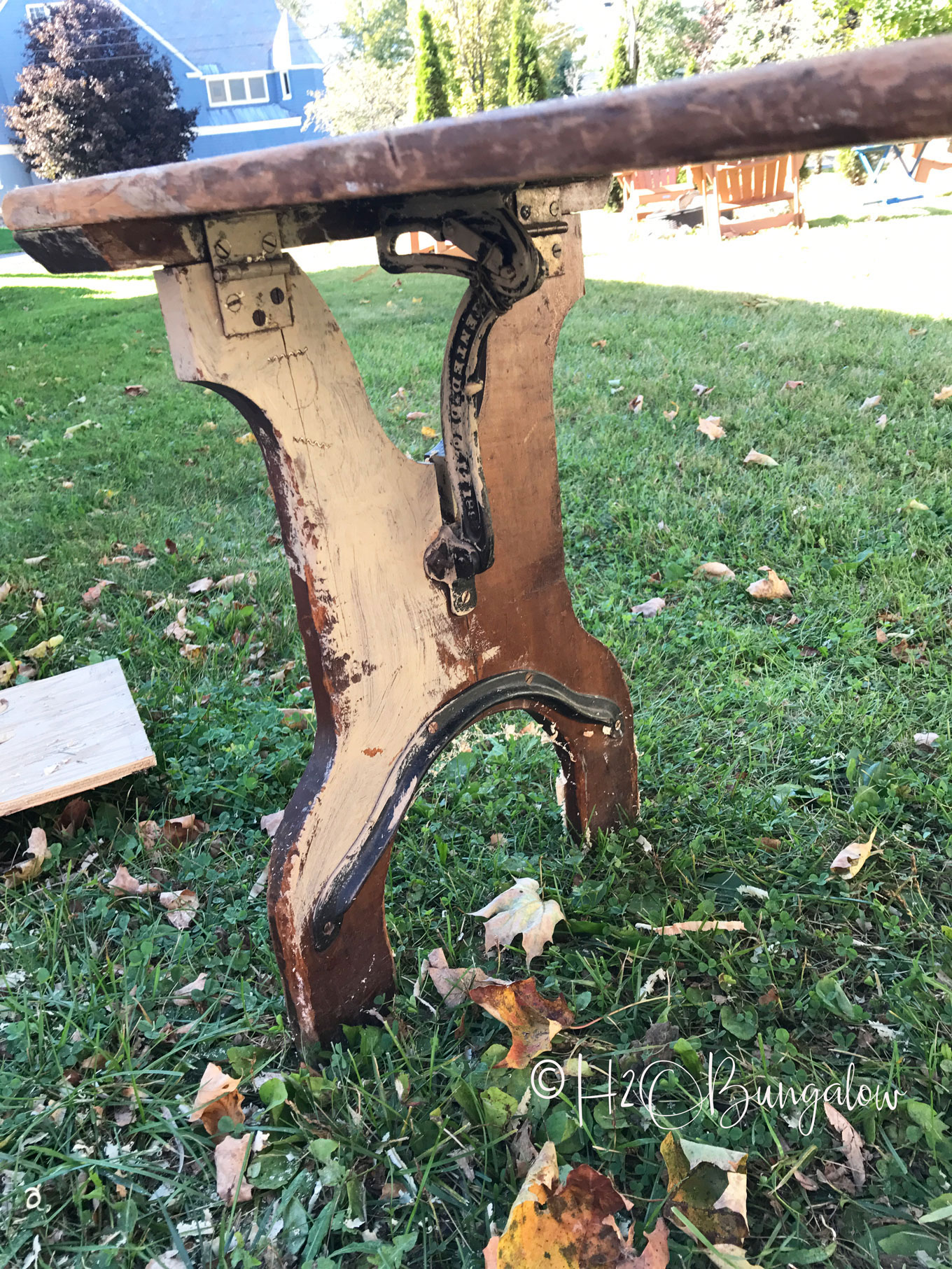 So I just started working on it. In hindsight, this vintage bench makeover was really easy. I used black spray paint on the hardware under the table top.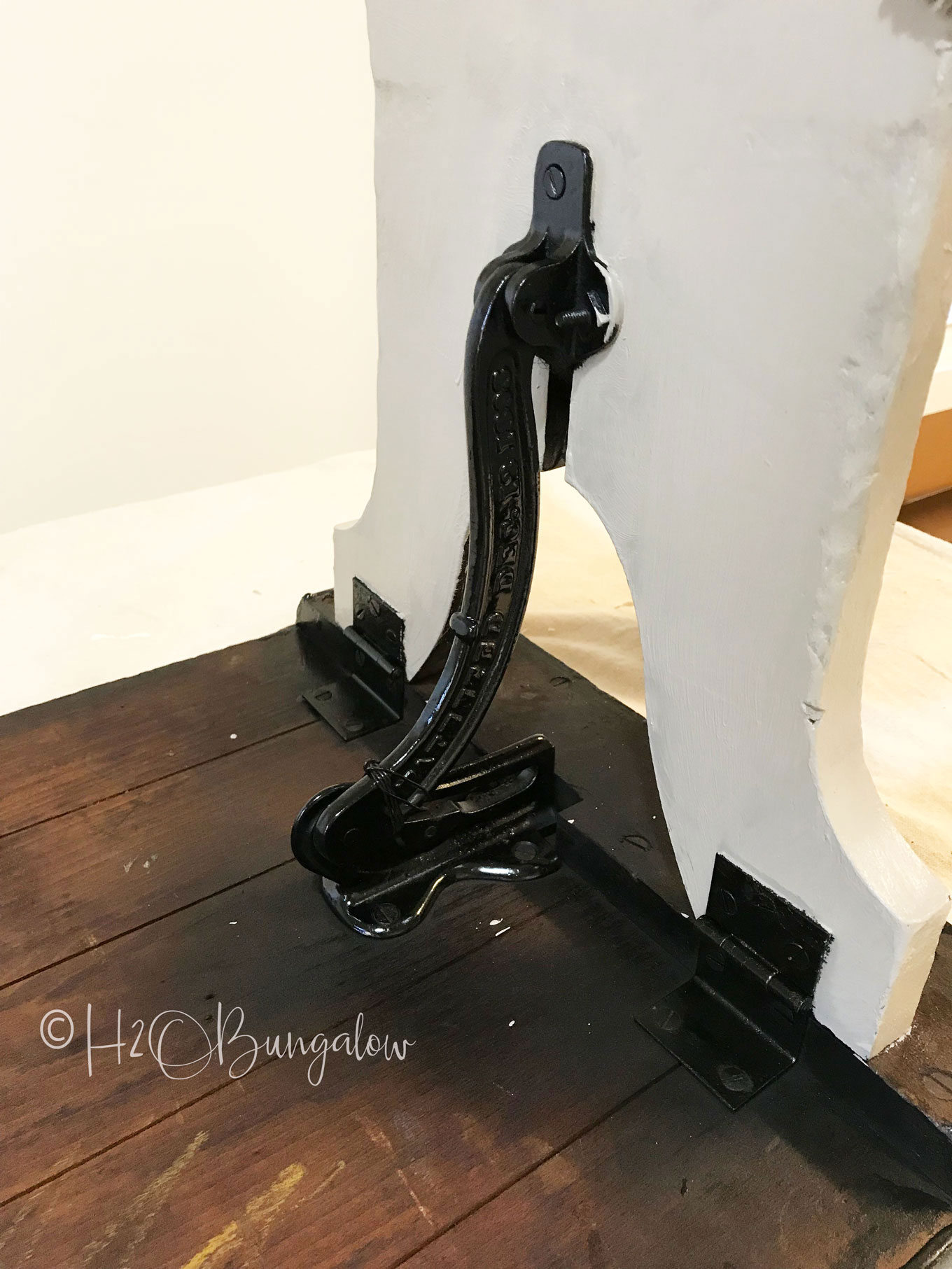 I gave the top of the bench a few coats of black latex paint I had leftover from another project.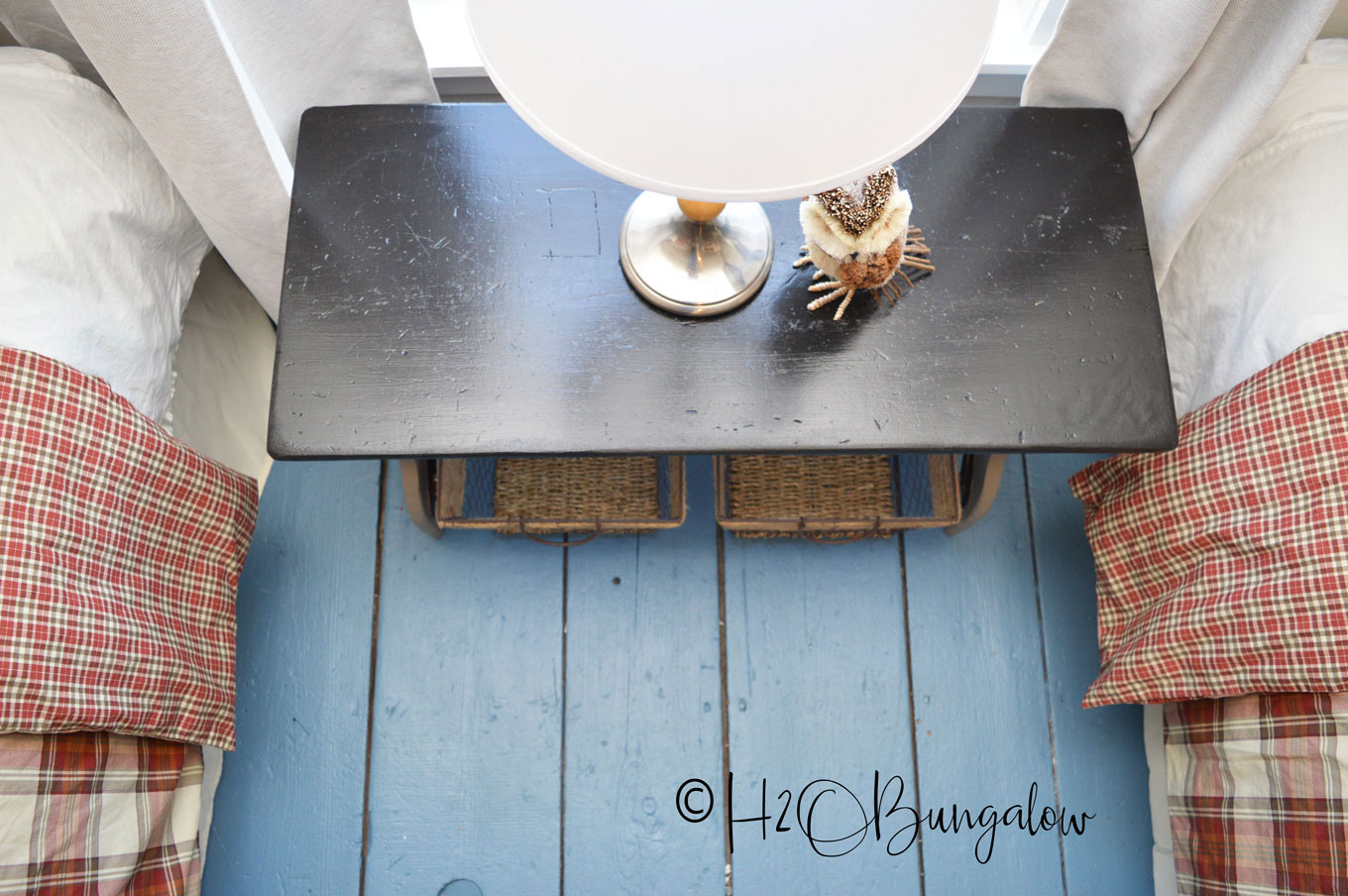 I used Beyond Paint in Pebble on the legs.
My vintage bench turned bedside table is still kind of primitive, which is perfect. The paint makes it more presentable but it's still kind of rough. I think that's the charm.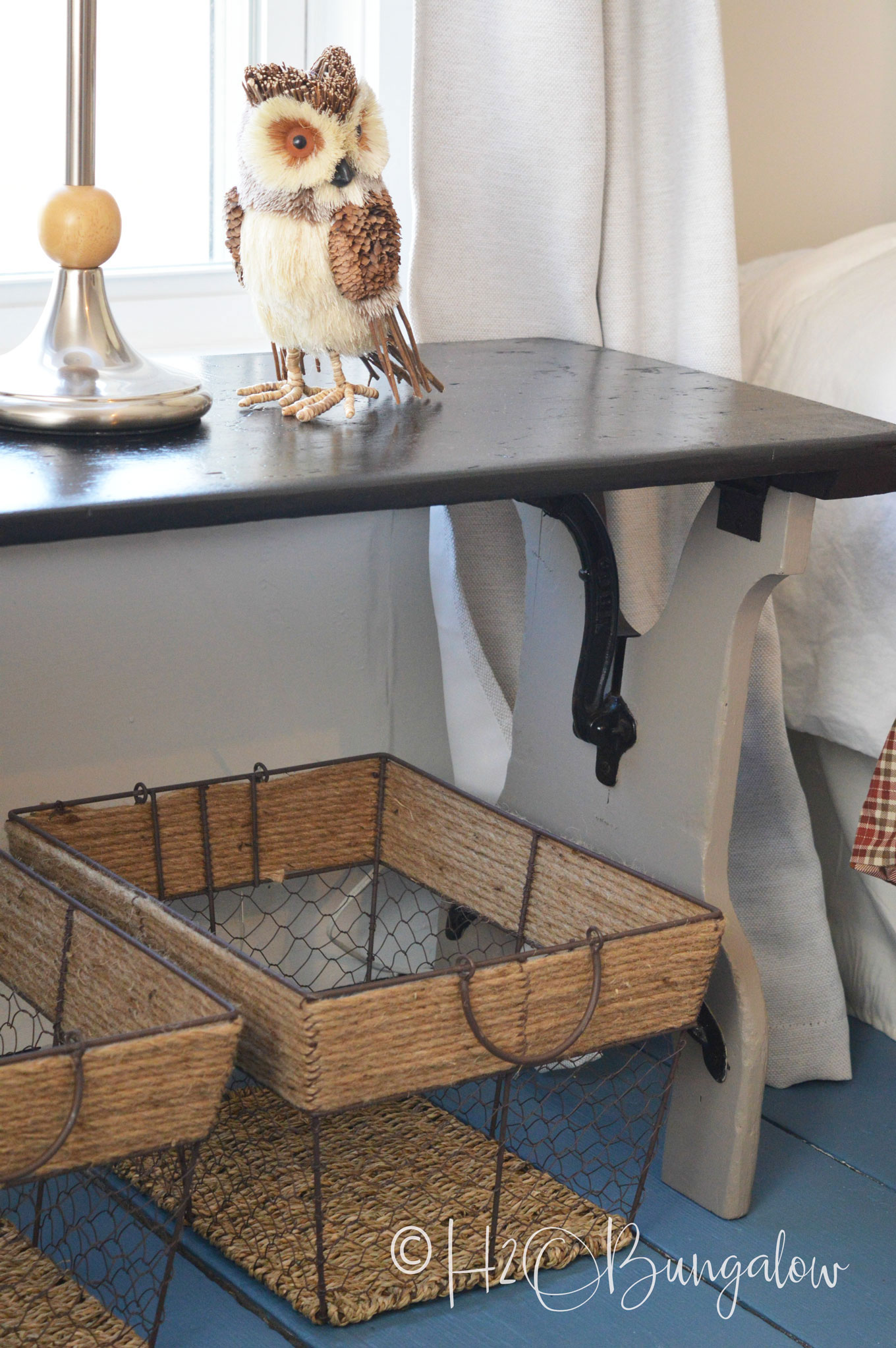 I envisioned wicker trimmed baskets like this for this spot under the bench. But shopping is really limited here so this is what I found at the store.
The vintage bench fit's perfectly in the room where I found 150+ year old plank floors under the carpet. See my tutorial on how to paint wood floors beautifully to last. The vintage ladder was a simple project I made from 1 x 2's last fall.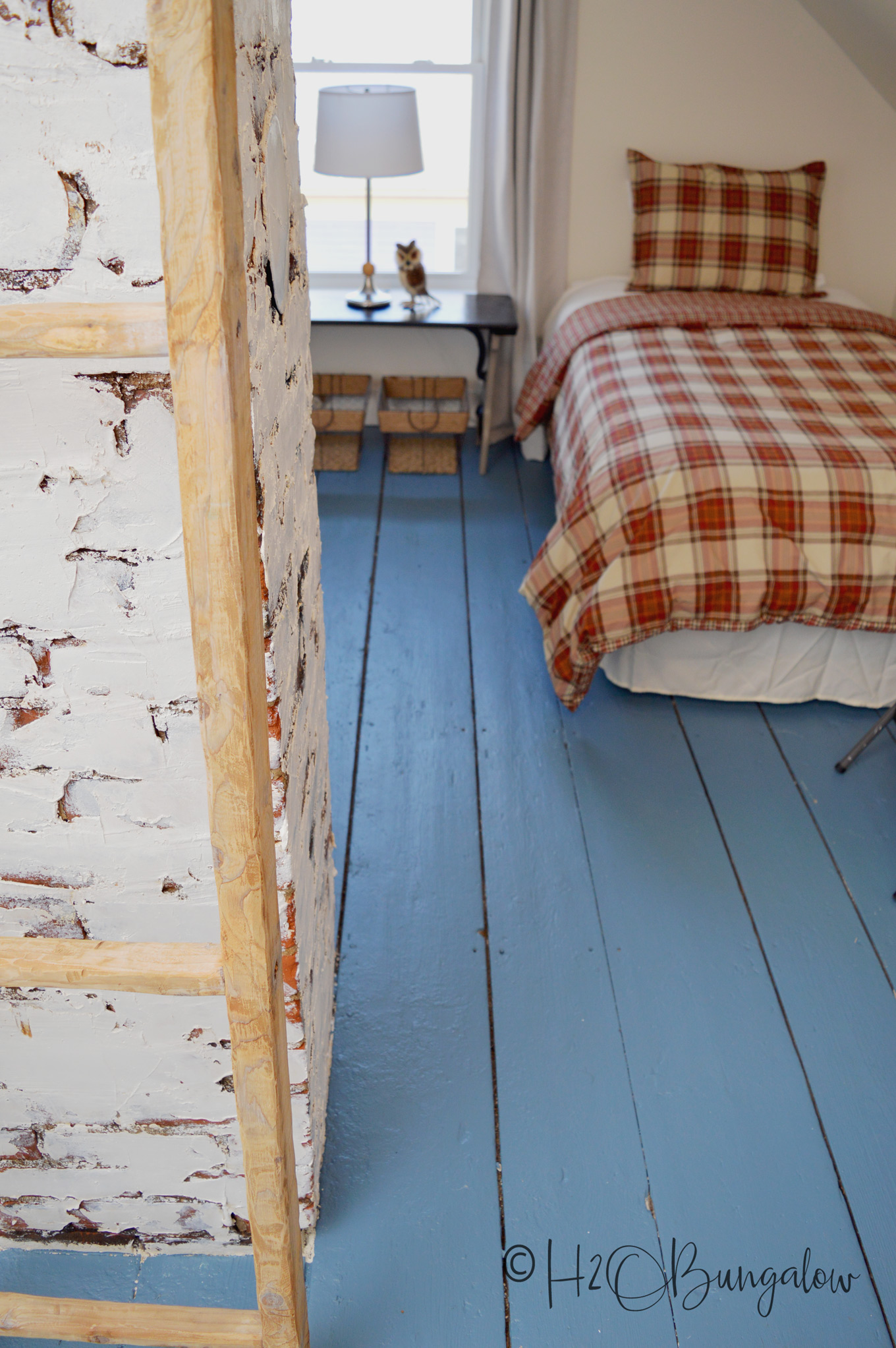 I'm working like crazy to finish this house before I leave for home and warm Fl in a few weeks. I'm almost ready to start sharing my work starting with this this room's big reveal!
In the meantime please pin or share my vintage folding bench makeover!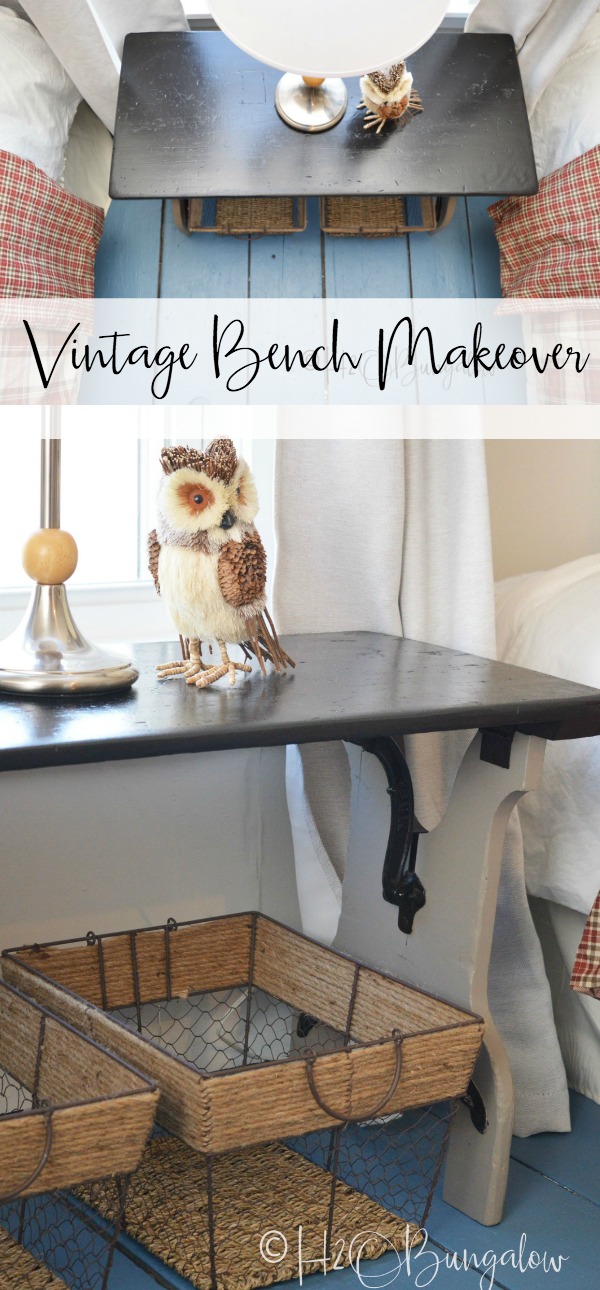 I meant it when I asked earlier if you'd ever seen this type of a bench or hardware before. I'd really appreciate any information you can share! Or, just tell me what you think it was in the comment section below.
Your guess is a s good as mine on this one!