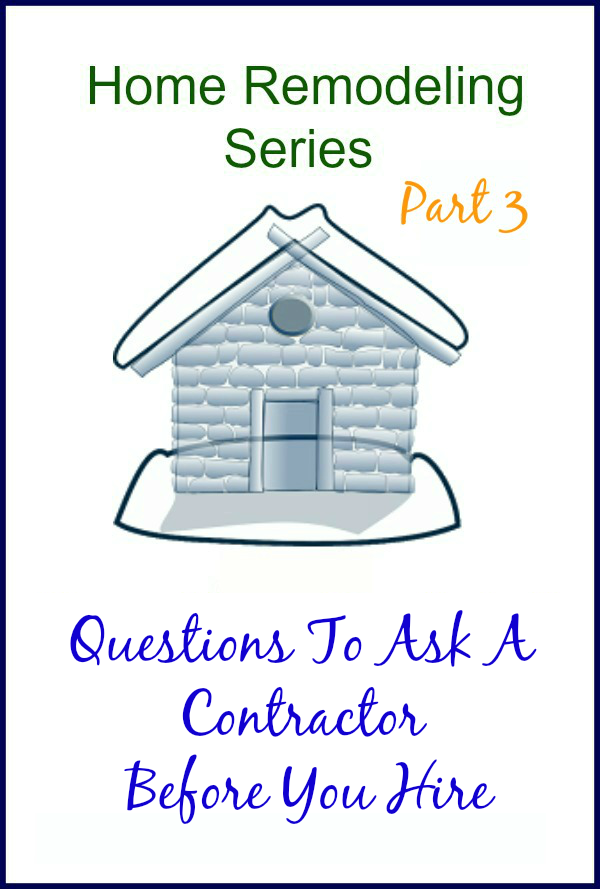 In part 3 of my expert advice series we will cover questions to ask before hiring a contractor. When you're selecting someone to build a part of or do a large renovation on your home it's a big deal.
It's your home.
You will be giving someone your hard earned cash to help you make your home bigger, prettier or whatever. Get it right and your happy. Get it wrong and it may be a nightmare. Over the past 10 years, I've worked with simple jobs and general handyman to larger commercial companies on bigger project. I've made good choices and I've made not so good choices in hiring. The process would have been much easier If I'd had a good framework of questions to ask when I was first starting out in the business.
This list of questions to ask before hiring a contractor is not all inclusive. Use what questions reasonably fit for your job size and type. It's meant to get you thinking about what to ask & what to look for in a vendor or tradesman.
Experience – Ask the simple questions. How many years of experience do you have? How long have you been in business. Ask for a copy of their insurance as well as contractors licence number. Check with your state licensing board to be sure everything checks out and there are not any past complaints filed against the company. Also ask if they use employees or subcontractors?
Past Performance – Anyone can give you their best jobs or happiest clients, ask for references from the last 3 jobs. Take the time to call these references and go see the work. Ask questions like how well did the contractor stay on budget and was the work completed in the time frame they committed to? How well did he communicate with you on the progress and issues if any as they arose? Did they show up as expected? Did they clean up after themselves or leave your yard/house/whatever littered with trash. Would you hire them again? I always use this question – Is there anything else you'd like to share about your experience in working with this vendor/company?
Schedule – When will my job fit into your schedule? What else do you have going on right now? When can you fit me in? What is your policy on working several jobs at once? Do you have vacation or anything else going on that could affect the work schedule. I've had workers take a break from a project because hunting season started and they wouldn't miss opening day.
Timeline To Complete – How long will my build project take? Get a timeline from the vendor. If it's a complicated job like building an addition, get a best and worst case scenario. For your personal planning, double the length of time and don't plan for guests or a vacation. Seriously, you'll avoid a huge amount of stress if you follow this advice.
Homeowner Required Actions – What actions do I need to do in order for you to start? Clean out a room? Purchase certain items like a tub or faucets? Hire an architect. Do I need to make alternate living arrangements?
Paperwork – What does your contract or work agreement look like? Ask for a sample of their paperwork, read over it and ask questions on any item that isn't clear. What about a warranty on the completed work. Ask how they address a problem after the work is completed?
Permit – Is there one needed and if so, who is responsible to get it?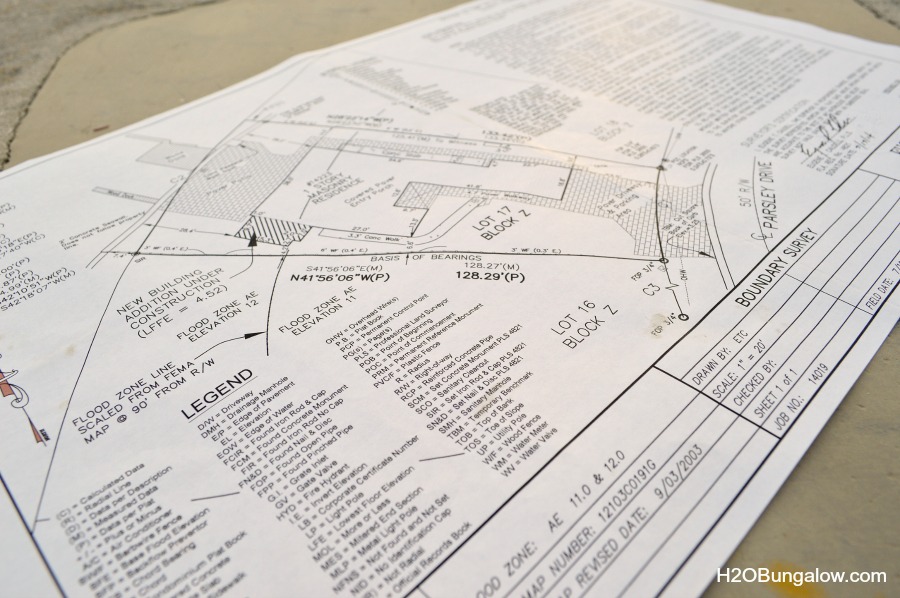 Payment – What is the payment schedule? Again, ask for a sample breakdown. If it's a larger job you want to ask for proof that the supplies used on your home were paid in full. Otherwise the supplier may be able to put a lien on your home for payment. This can apply even if you have already paid your vendor / tradesman in full! Check what laws apply to you based on where you live. Lastly, never..never pay in full until all the work is completed AND you are happy with the final product. Hold back a percent of the final payment until this point.
Get everything it in writing!
Be prepared for your interview– Write down all of your questions in advance. If your project is a large one, draw a diagram of what you want. Pull out any paperwork that you may need in the process like your property survey.
This list of questions to ask before hiring a contractor will help prepare you for the process of interviewing and selecting the right company for your home remodel project. Use what fits for your situation and add more questions that fit for your situation if needed.
Here's a quick story. One of my best friends here in FL was looking into having her windows replaced. She narrowed down her choices and was seriously considering a particular vendor. She asked me what else I would ask him before they made a final decision. I mentioned I'd ask for references from the last 3 jobs. She never heard from this guy again after asking that one question. Do you think she was happy she asked that one question? I bet it saved her a lot of time, money and grief.
Next week I'm covering How To Budget And Save Money On Your Remodel. Are you following me yet? Sign up for my posts via email HERE or Bloglovin HERE. Both are free!
Have you seen my awesome sponsors for this series yet!
I can't wait to show you how we've teamed up to make my home remodel my favorite project of all time…


Be sure to read Part 1 The Series Overview, and Part 2 Planning Your Home Remodel of my series as well!
Are you planning a project? Do you have questions on a topic I may not have covered? Share! Chances are good that someone may have the same question too!