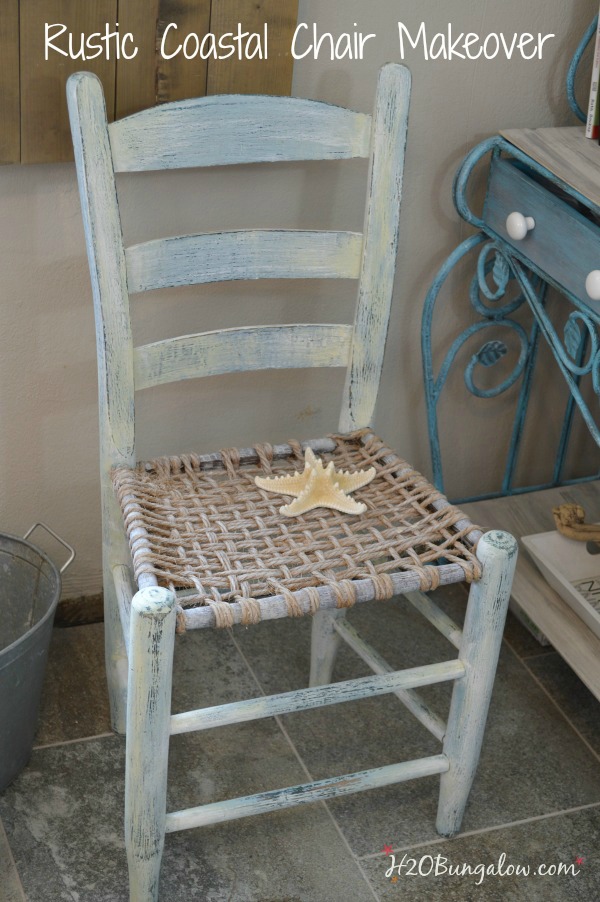 Do you know what day of the month it is? It's Themed Furniture Day. Themed Furniture Day is where a whole group of talented bloggers showcase a makeover based on a theme. This months theme is rustic. A rustic makeover seemed easy enough, until I started thinking about specifically what a rustic makeover was. I think several of us were challenged with defining "rustic" this month. My rustic coastal chair makeover fit my idea of rustic and gave a special piece of furniture a new place in my home.
I have thing for chairs and use them all over as accent pieces. The ones I love the most are vintage, and have special memories attached to them. My sister bought me this jute seated chair in Texas at First Monday in Canton. It's had a special place in my home for almost 10 years and recently made it's way into my office.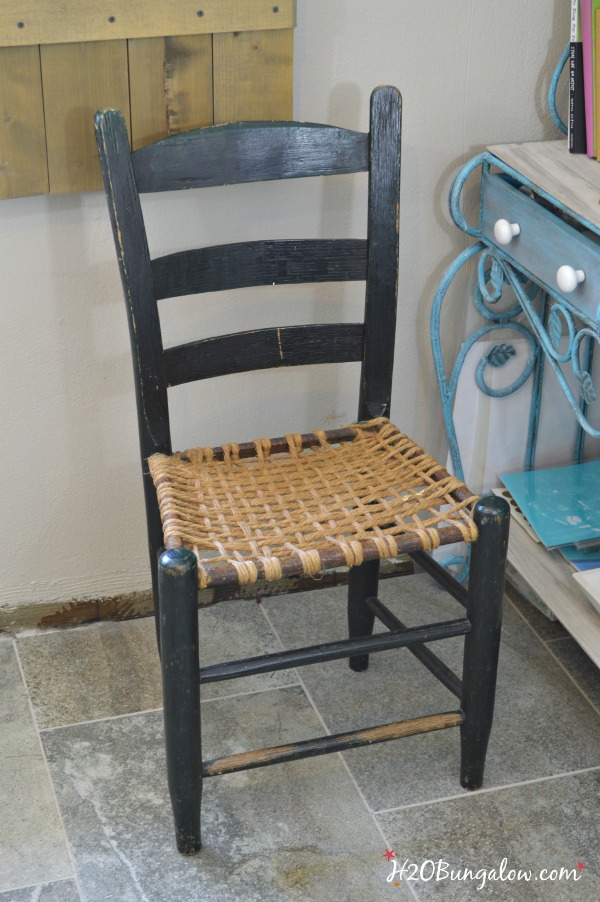 It was just a bit dark for this room, and painted a very dark green and black. The color wasn't working too well with my coastal turquoises and coral. I didn't have a color plan in mind, I just started layering on some white, a little soft blue and a tad of the yellow I mixed for my desk makeover.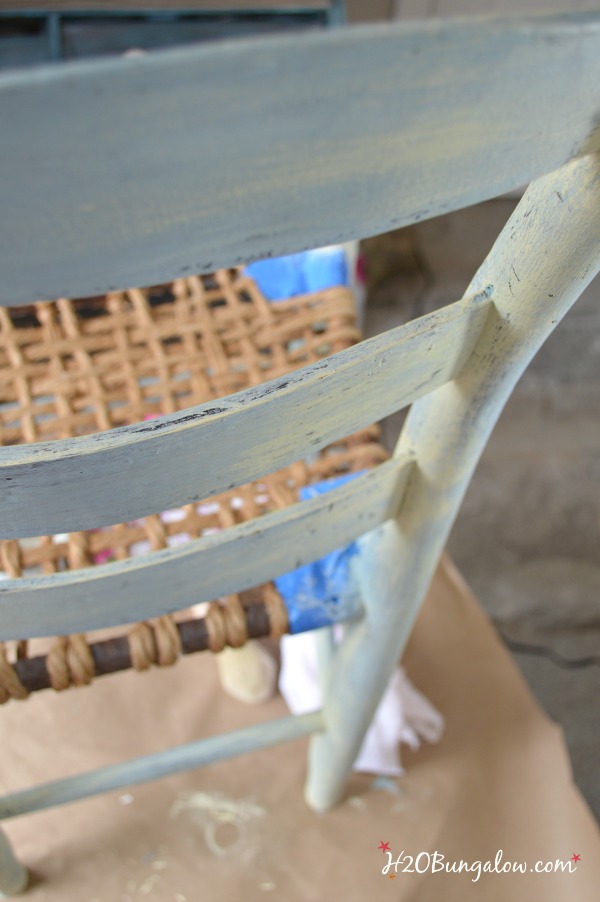 I wanted it to look like layers of paint had accumulated over several years. I wanted other spots to look like the paint had worn away too. I've always loved the hand woven seat on this chair. It didn't look so good against the new lighter paint colors. So, at the last minute I took a chance and dry brushed the seat frame and the jute to lighten it up a little. It worked:)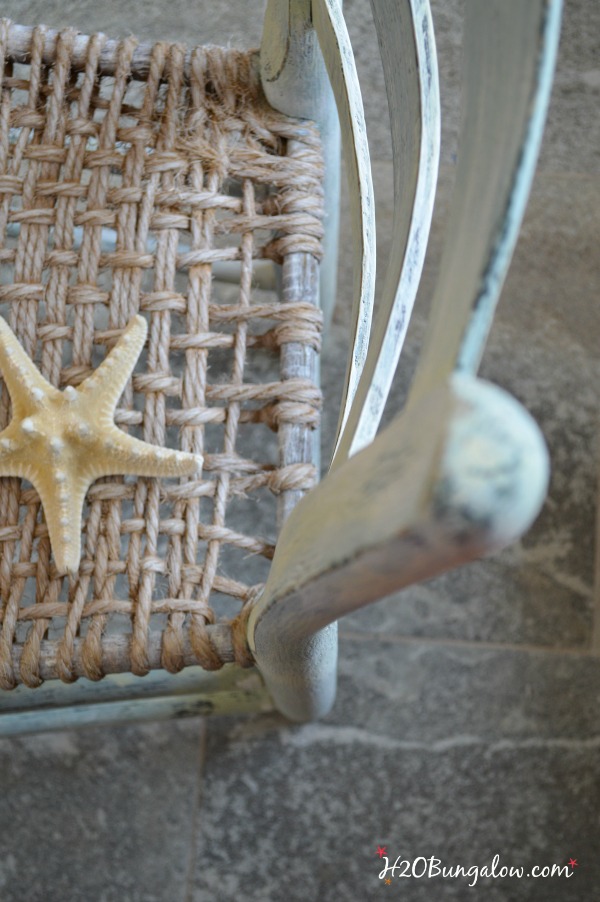 I tried a technique from the Annie Sloan's Room Recipes For Style and Color she shared which was waxing before distressing and then putting on more paint and wax. I liked the effect.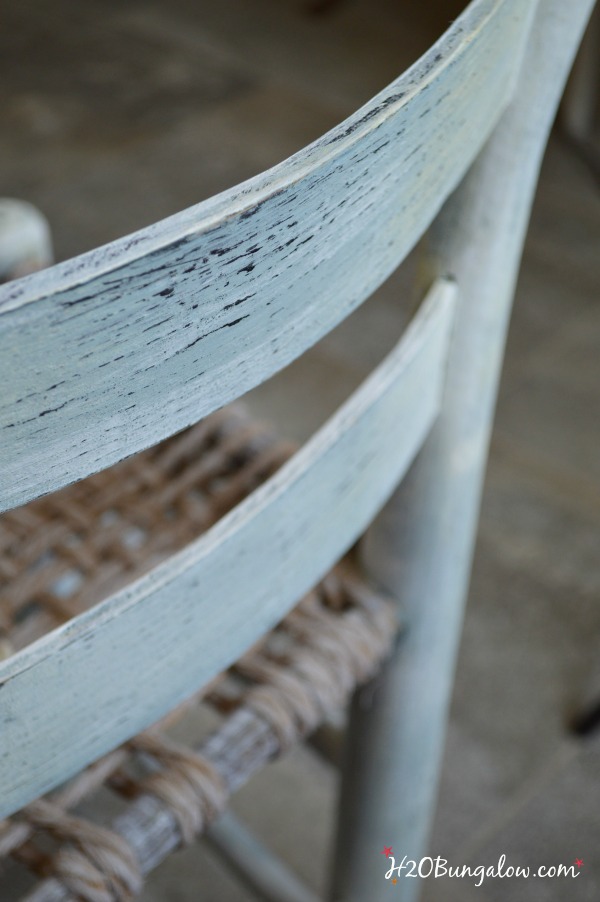 I think my rustic coastal chair makeover gave one of my favorite chairs a perfect amount of color and personality.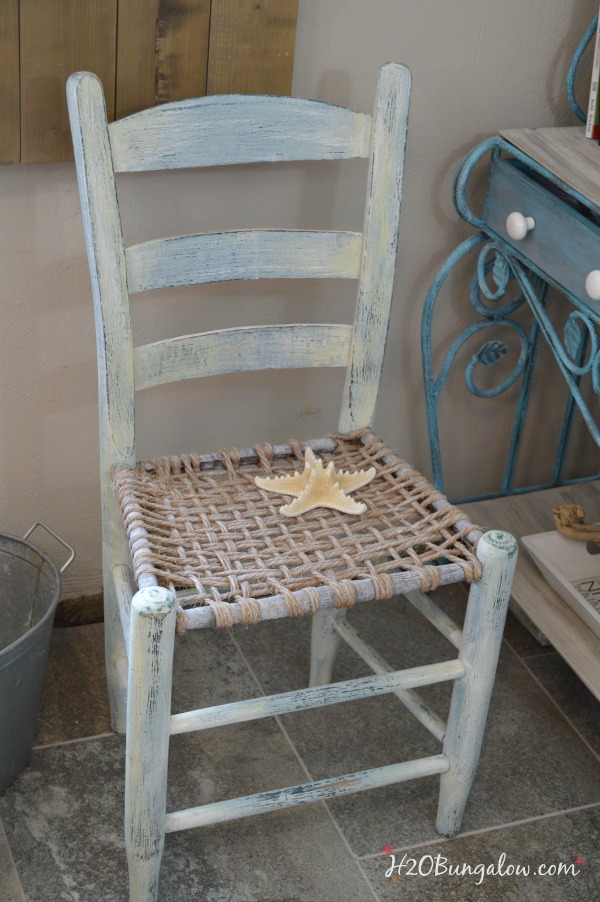 It looks great in my office against my Old World Shutters and the Bakers Rack Makeover I use to hold a lot of my supplies.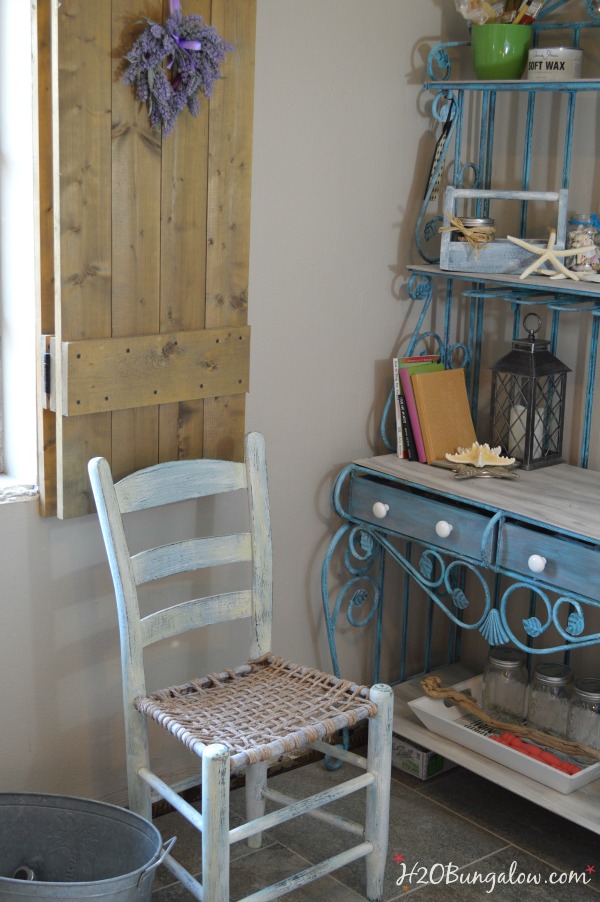 I always enjoy sharing my furniture projects and I hope you enjoyed todays rustic coastal chair makeover project. The best part of Themed Furniture Day is getting to share the rest of the projects from out group. Be sure to see them below. Just click on any picture below go to that blogger's project.
If you love Annie Sloan's books and painting techniques, don't forget to enter my giveaway for a free copy of her latest book, Annie Sloan's Room Recipes for Style and Color (click here)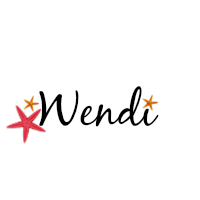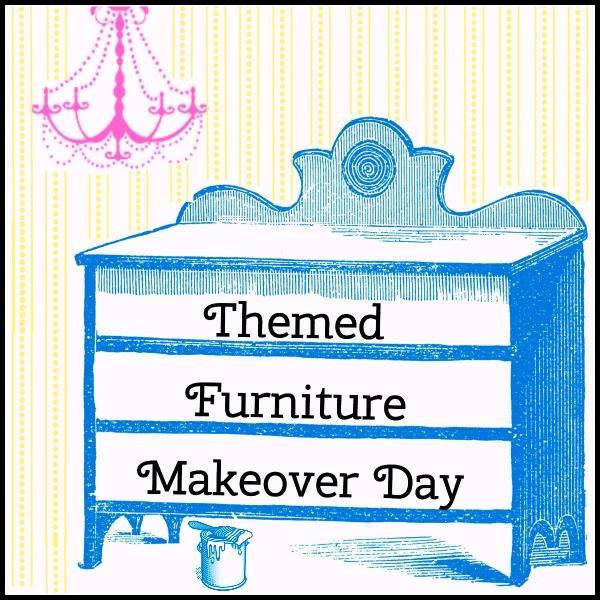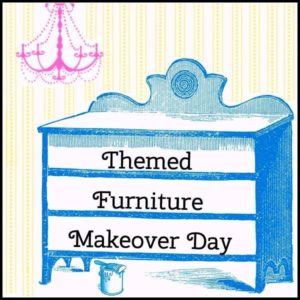 You'll see me linked to these fun parties! – Shabbilicious Friday Link Party