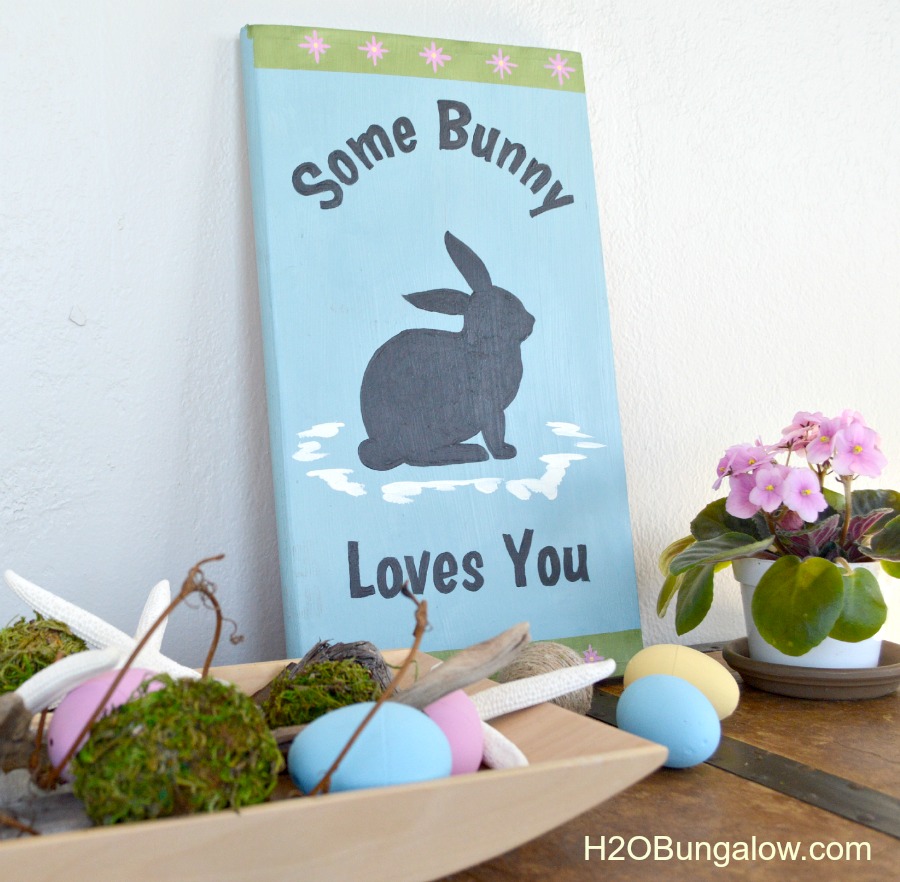 This some bunny loves you Easter sign is one of those projects that just kind of takes it own course. I'm not sure where the phrase "some bunny loves you came from. It's a cute little saying that comes back around every Easter in our family.
I was planning to showcase easter eggs today. I was working on them when I started thinking about this bunny sign and how much fun it would be to share it.
Oh…yes…I…did.
It was like, 2pm yesterday and I pushed the eggs aside and started digging through the garage for some wood. Made a template and started painting 20 minutes later. You can make your own Easter sign much faster if you don't start another project first 🙂
You'll need a few supplies to make your own some bunny loves you Easter sign.
Piece of wood about 16 x 9 inches
Bunny and word template download Here For personal use only.
Paint of your choice
Paintbrushes
Graphite paper
Clear wax or sealer depending on your paint type.
Paint your board.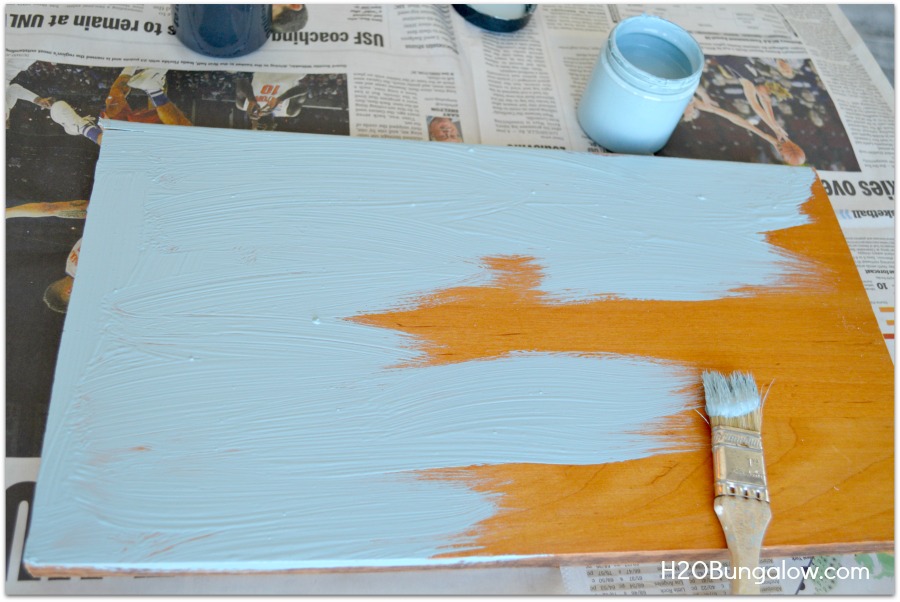 Position the words and bunny template.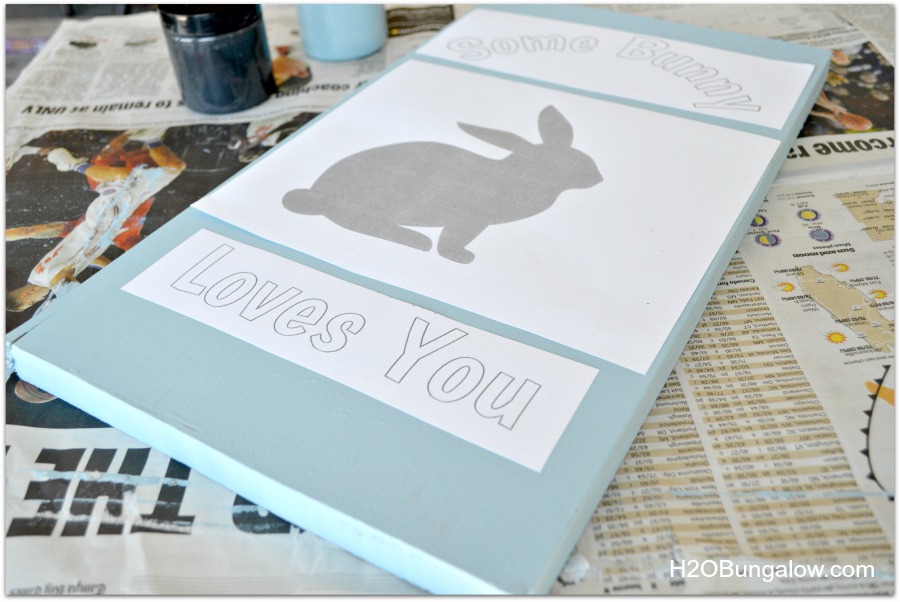 Tape one side of the template and slip the graphite paper underneath. Then I added another small piece of tape on the other side to hold the template and the graphite in place. I love this stuff it's so easy to use! Trace with a pencil. You don't need to press too hard.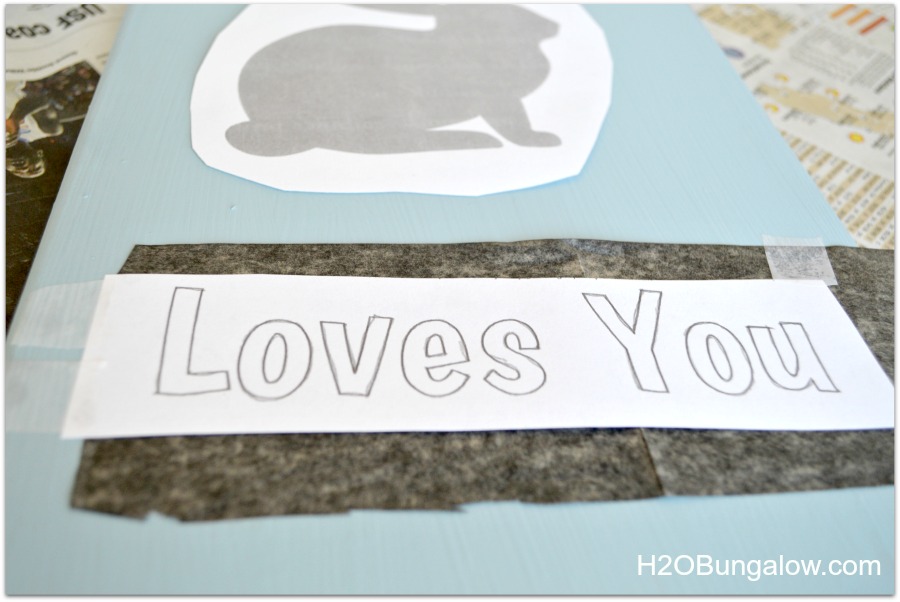 Your letters will come out best if you use a fine tip paintbrush to paint the letters. My little some bunny loves you Easter sign needed more umph. So I added a little white around the bunny.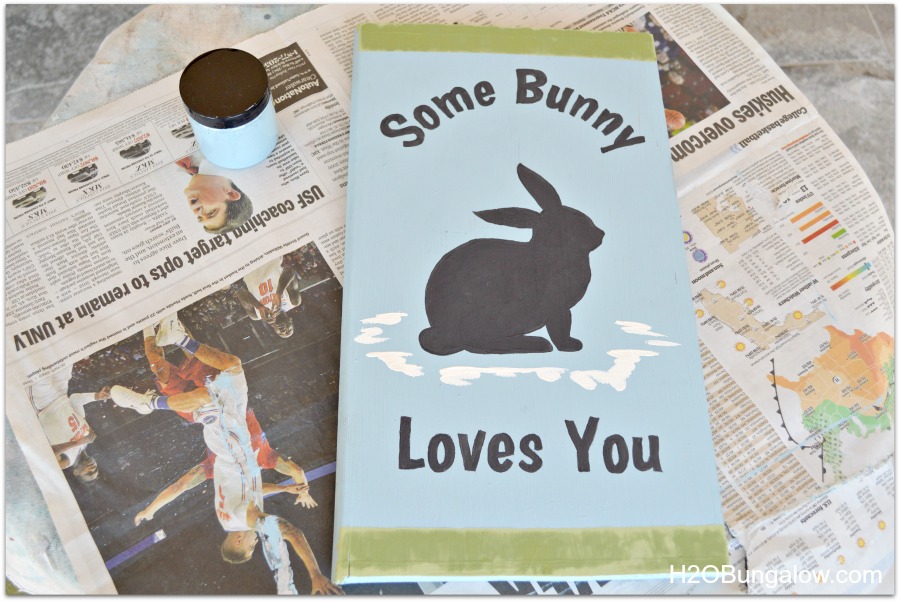 It still needed more. I added a one inch band of green on the top and bottom with pink flowers. These are the same flowers I painted on my DIY Easter planter guest post for Sew Woodsey Blog earlier this week. There's a quick tutorial you can see here.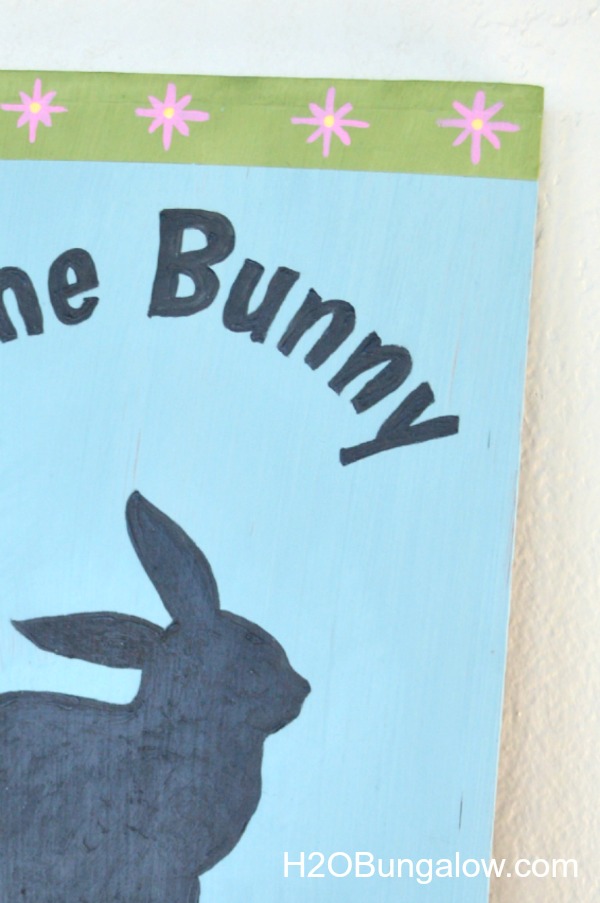 Seal your Bunny art with wax or a sealer. That's all there is to it.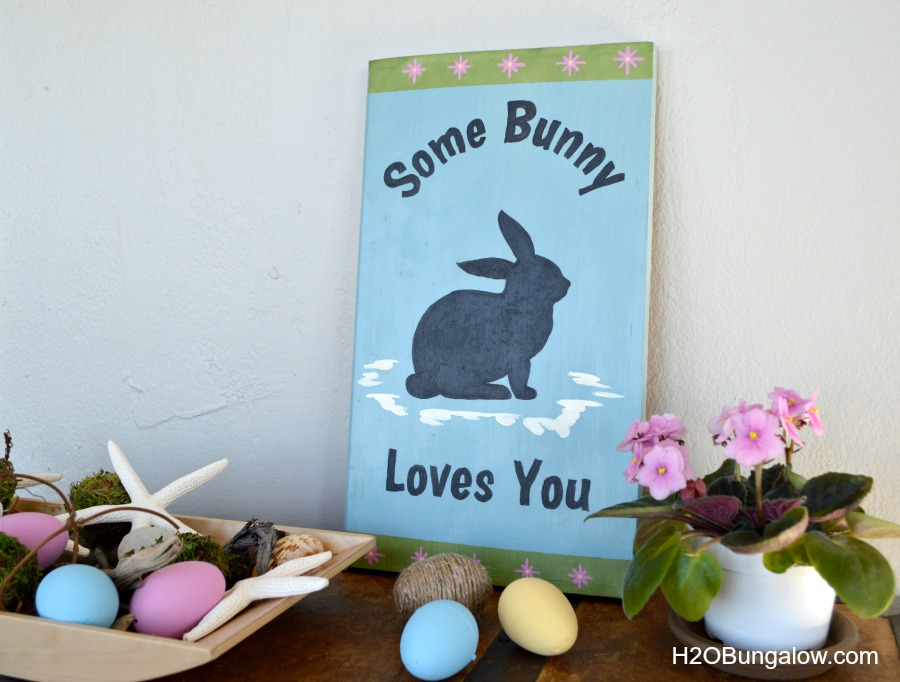 And the Easter eggs? I'll finish them up to share another day. I'm still trying to find the perfect place to display my little decoration. I'm glad I threw everything aside and made my some bunny loves you Easter sign to share today. I hope you enjoy it. Download the free template and make one too!
Looking for more Easter Inspiration? You may like my Spindle Easter Carrots or my coastal themed Easter Eggs.
Oh, and there's lots more Easter decorating below!
All week long we are sharing Easter crafts and decor to inspire and get you ready for Easter. There's a huge amount of talent in these Easter decorating posts below. Be sure to visit and pin them all!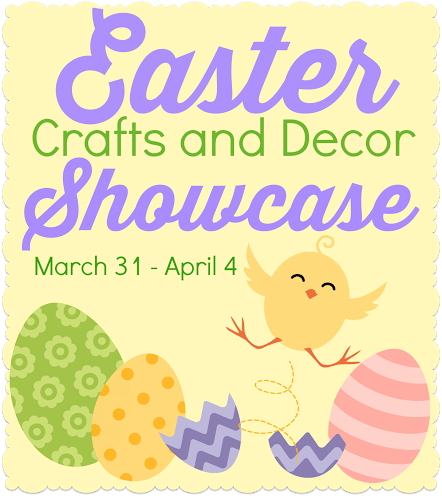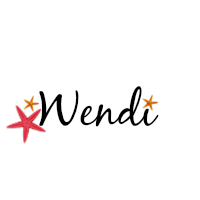 Love a good dose of DIY home decor, home improvement, the challenge of woodworking and creative ways to make your home look fabulous?
Me too!
I'd love to share mine with you. Click here to sign up for my post emails and I'll send a quick note when I have a new project to share.
Social media fan? Don't be shy say hello! I love when you guys do that! I'm interactive on Facebook and I share lots of other projects and, useful inspiration for the home and content I don't share anywhere else. Follow H2OBungalow on Facebook here
Oh heck, just follow me on all social medias. We'll have some fun…promise:) Follow H2OBungalow on Instagram , Follow H2OBungalow on Twitter , Follow H2OBungalow on Pinterest, I'm on Periscope! @H2OBungalow
I use affiliate links in my posts. If you should make a purchase I will receive an itty bitty commission at no cost to you. Thank you in advance for supporting my blog and two fur-ball cats who believe they are privileged.