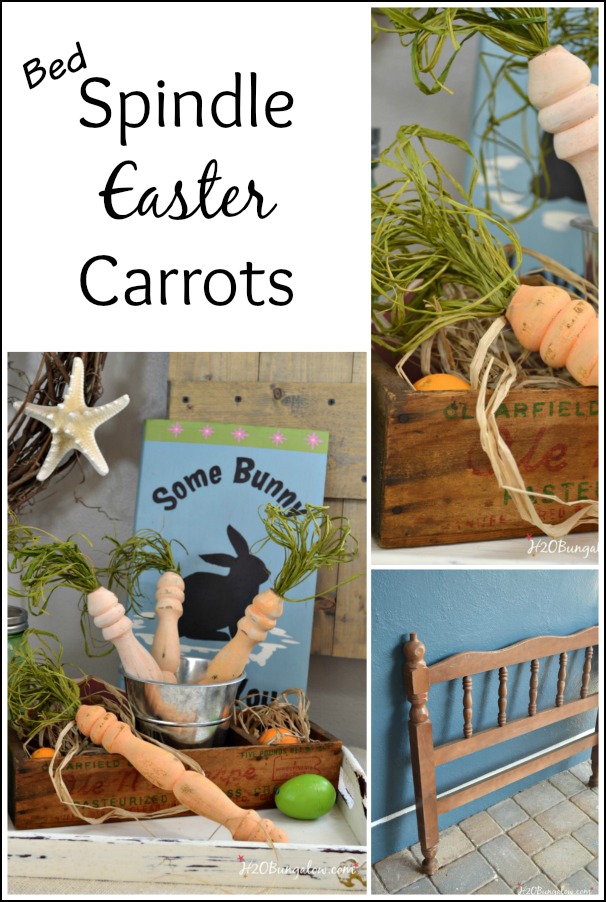 I put together a few simple Easter spindle carrots to share this week. If you happened to miss my note in the DIY Sunday Showcase last weekend, I mentioned we were off to a new adventure and sailing down the FL coast to Key West for the next 2 weeks. I've squirreled away a nice collection of good projects to share while we are underway. I'll keep this post short & sweet with a little sailing update below since internet can be spotty on the high seas and beautiful blue water and sunshine are calling my name on deck:) You'll find our update below.
One of the best parts about a sailing trip is the new experiences and great people you meet along the way. Each day is different. Keep an eye out on my Instagram feed for lots of good photos as we make our way down 250+ miles to the Keys and back. Plus, I'll add in a little update or fun story of our adventure with each project I share over the next 2 weeks.
On to my cute Easter project:)
I picked up a twin bed frame for the great price of $5 at a thrift store and thought I would make another headboard bench out. After I brought it home I realized it wouldn't work as a bench. I just couldn't let all those cool spindles go to waste! So it sat there, for months…even past the point where DH started fussing. But I held on to it knowing I'd find something to make.
..and that's when I though about making my spindle Easter carrots.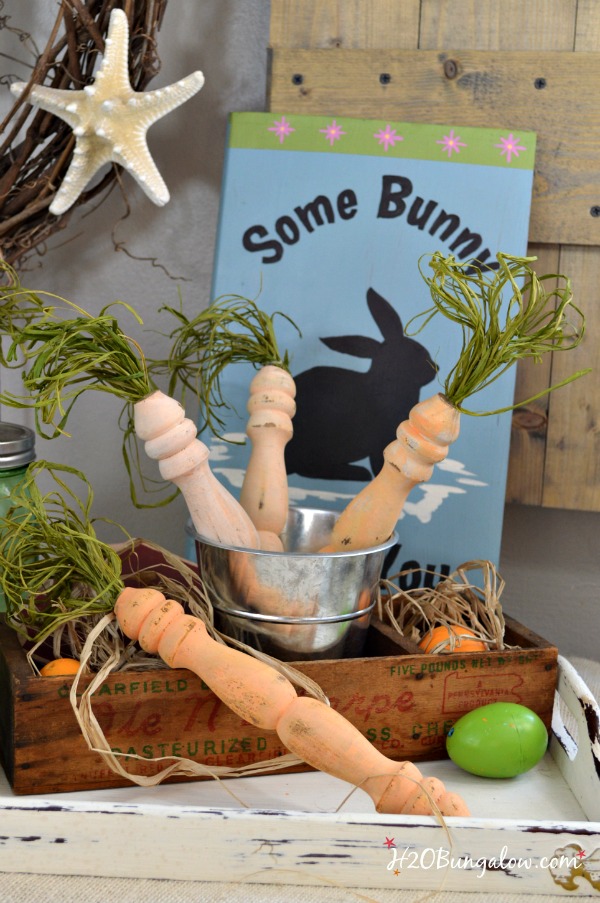 Spindle Easter carrots are easy to make. Find an old chair or headboard with spindle shapes you like and cut off the spindles. We cut the spindles off with a jigsaw. It took about 5 minutes. I gave them a coat of orange craft paint and distressed them just a tad little with sand paper.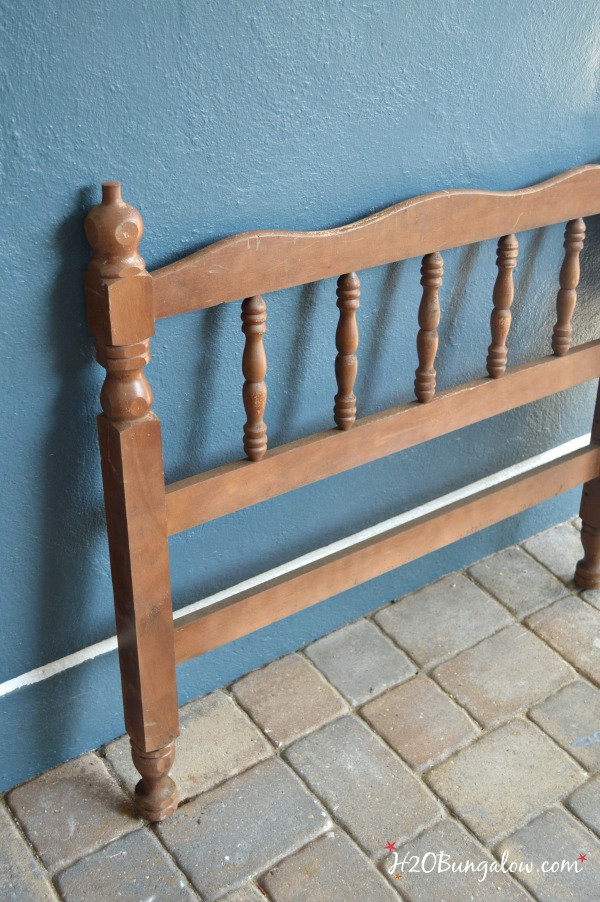 Next, I made the green tops with a little raffia. I took a few photos to show the steps below. I used a hot glue gun for this step.


Easy!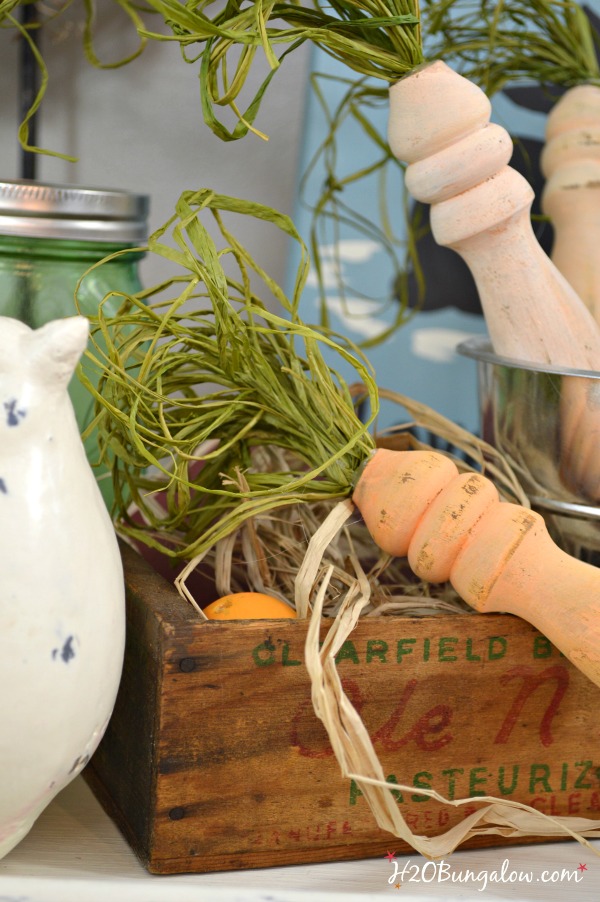 Cute!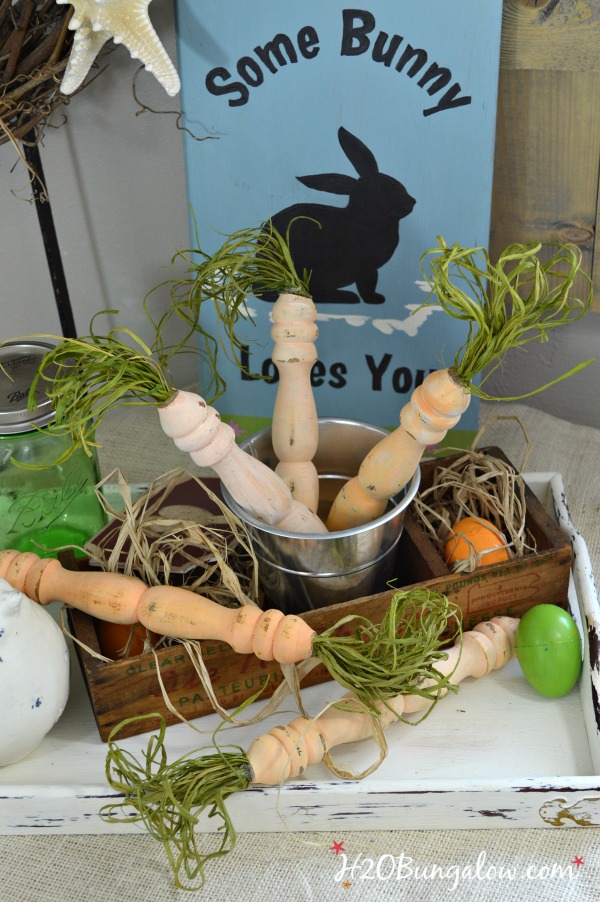 I used my Spindle Easter carrots in a little vignette in my entry way table, but they looked so good next to my new wood shutters in my studio, I had to photograph them there 🙂
Looking for more Easter DIY projects? You may like my painted Easter sign, why not give your Easter eggs a nautical twist this year? Moss is still the rage and I LOVE how these DIY moss eggs turned out.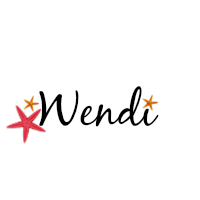 Love a good dose of DIY home decor, home improvement, the challenge of woodworking and creative ways to make your home look fabulous?
Me too!
I'd love to share mine with you. Click here to sign up for my post emails and I'll send a quick note when I have a new project to share.
Social media fan? Don't be shy say hello! I love when you guys do that! I'm interactive on Facebook and I share lots of other projects and, useful inspiration for the home and content I don't share anywhere else. Follow H2OBungalow on Facebook or if Instagram is your favorite follow H2OBungalow on Instagram
I use affiliate links in my posts. If you should make a purchase I will receive an itty bitty commission at no cost to you. Thank you in advance for supporting my blog and two fur-ball cats who believe they are privileged.