Tis the season for gathering with friends and family and lots of photographs. I don't know about you, but the first thing I do when I get to see myself in a group photo is pick me apart. I almost find a reason to not like it. I'm not smiling, I look heavy, I blinked..etc. I've got top 6 posing tips for women and one important mindset to share with you today on holiday photos. First things first, have fun. Don't worry about taking the perfect photo, let your beautiful self and personality shine through. That's real beauty. For those of us with curly hair, love your curls, embrace them, and then have some fun with the new Dove Hair Love Your Curls Emoji Keyboard while your sharing your favorite photos of the season.
Taking good photos is so much easier when you know how to pose for photos. We all look better in photos when we look natural and comfortable.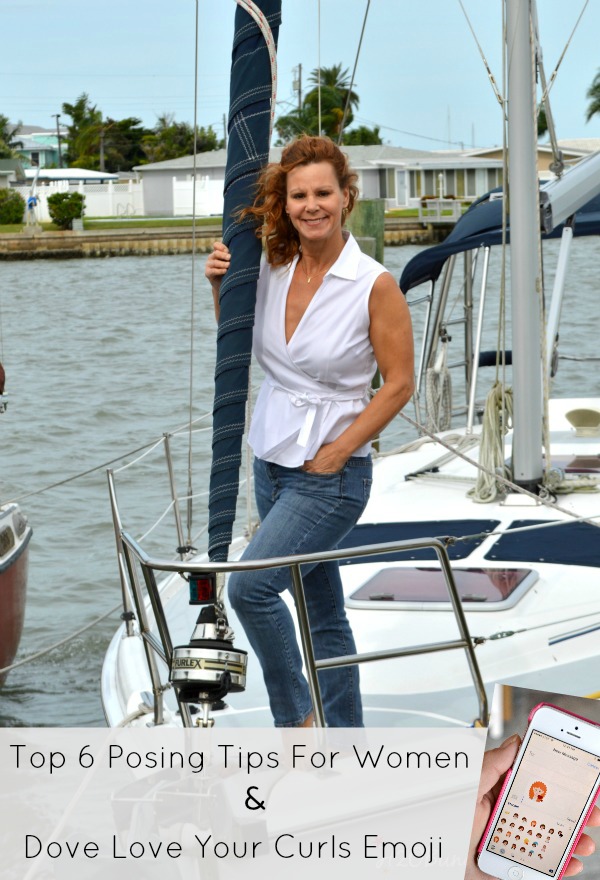 Natural for me is my favorite hairstyle.
Which is no style at all…
I have coastal hair. I can blow dry or style it straight and in no time at all there are curls, popping out all over.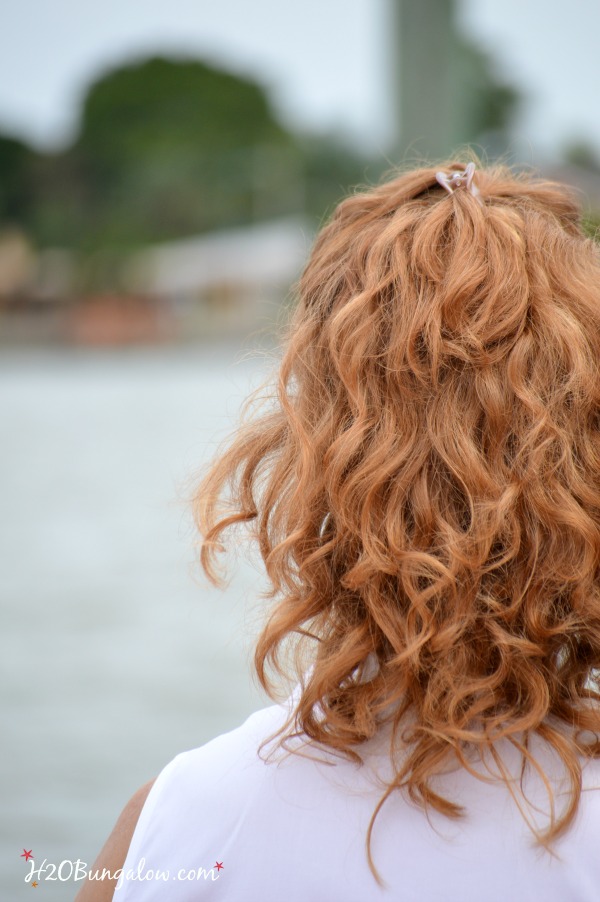 Just because I let my hair do what it wants to do doesn't mean I don't want it, or me to look good in photos though. I see you shaking your head in agreement.
So I'm sharing these top posing tips for women that will help you take beautiful photos.
Just to prove we can all do this, I'm putting myself and DH's amateur photography skills out there and sharing these tips on how to pose for pictures, with curly, unruly coastal hair and lots of wind on the bay.
Ready for a few posing tips?
Tip #1. Avoid standing straight to the camera. It will make you look bigger than you are. Stand where your body has angles. Turn your feet and shoulders slightly away.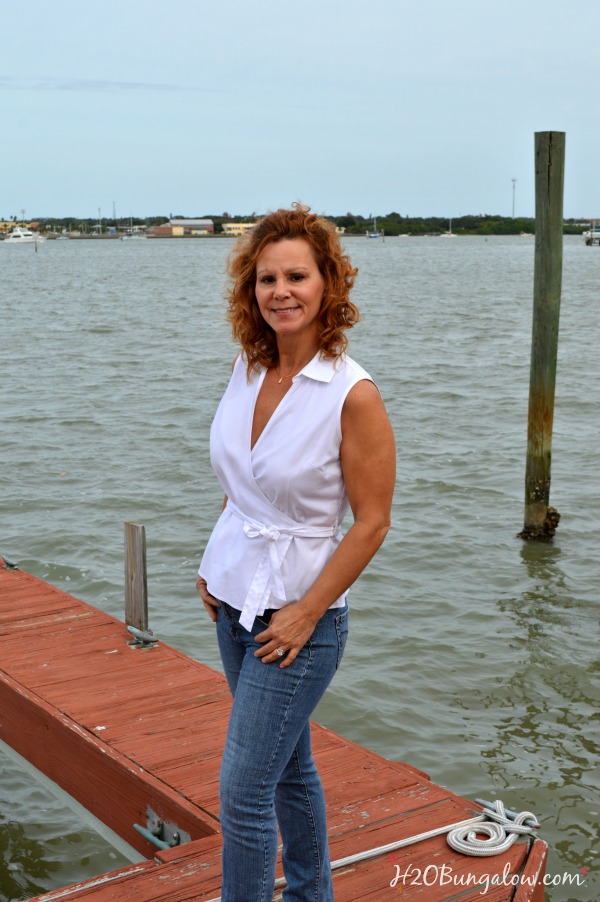 Tip #2. Stand tall and straight, push your head forward chin out to get rid of the double chin;)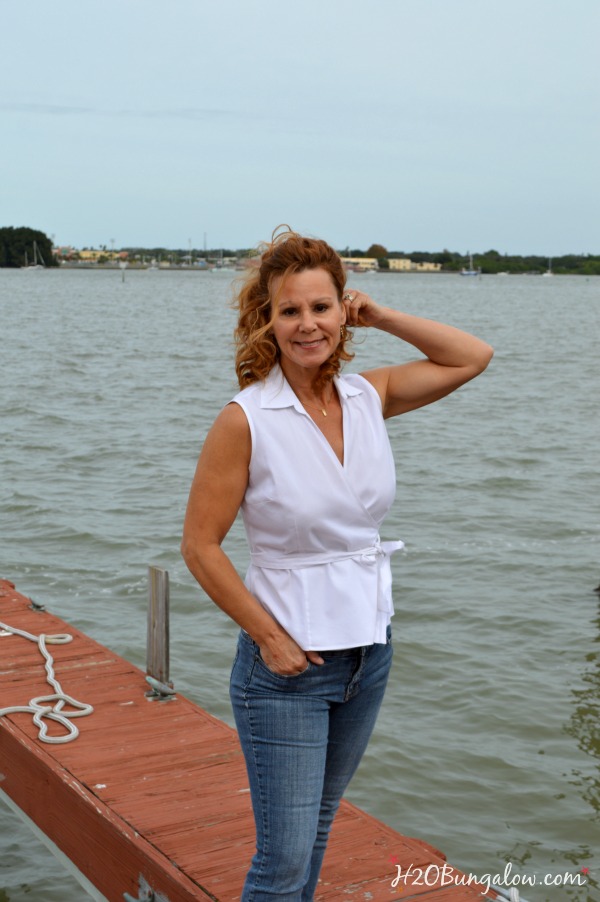 Tip #3. Look natural, don't have your legs and arms stiff and straight. Bend the knee facing the camera and put your weight on the back leg and sway your hip back a little. Push your torso and hips back to slim them.
Tip #4. Creating space between your legs and arms in poses makes you look thinner:)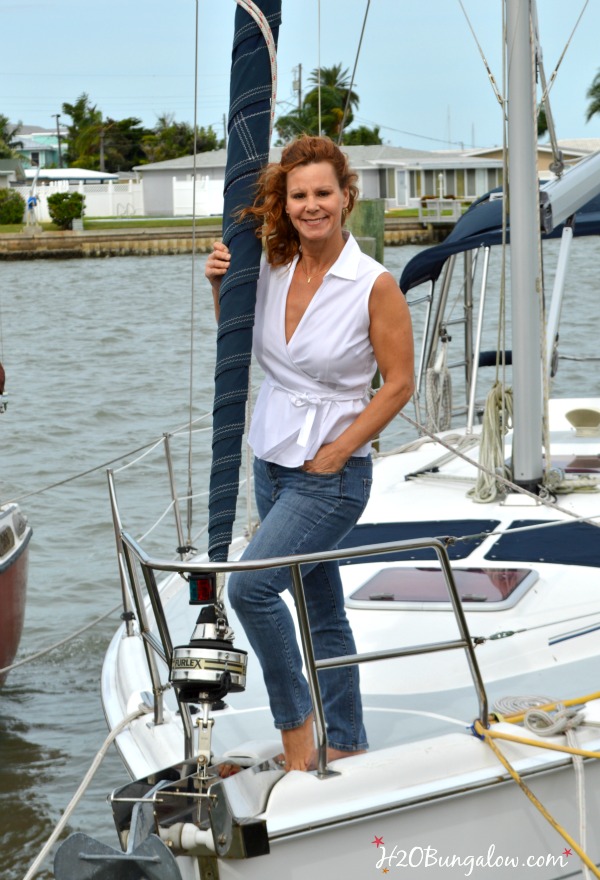 Tip #5. Solids look better than patterns in photographs.
Tip #6. Say Happy instead of cheese. You'll get a more natural smile.
Again, embrace the beautiful person that you are and #LoveYourCurls. Your photos will shine and so will you:) While your having fun with your new found posing skills this holiday season why not have some fun with the Dove Emoji for curly hair too.
Download the Dove Love Your Curls Emojis in the App Store and Google Play Store to share how you #LoveYourCurls!
It's free!
To make sharing even more fun this season Dove Hair will also be partnering with Twitter so each time women and girls share a #LoveYourCurls moment, a custom Dove Curly Emoji will appear in the tweet. How fun is that?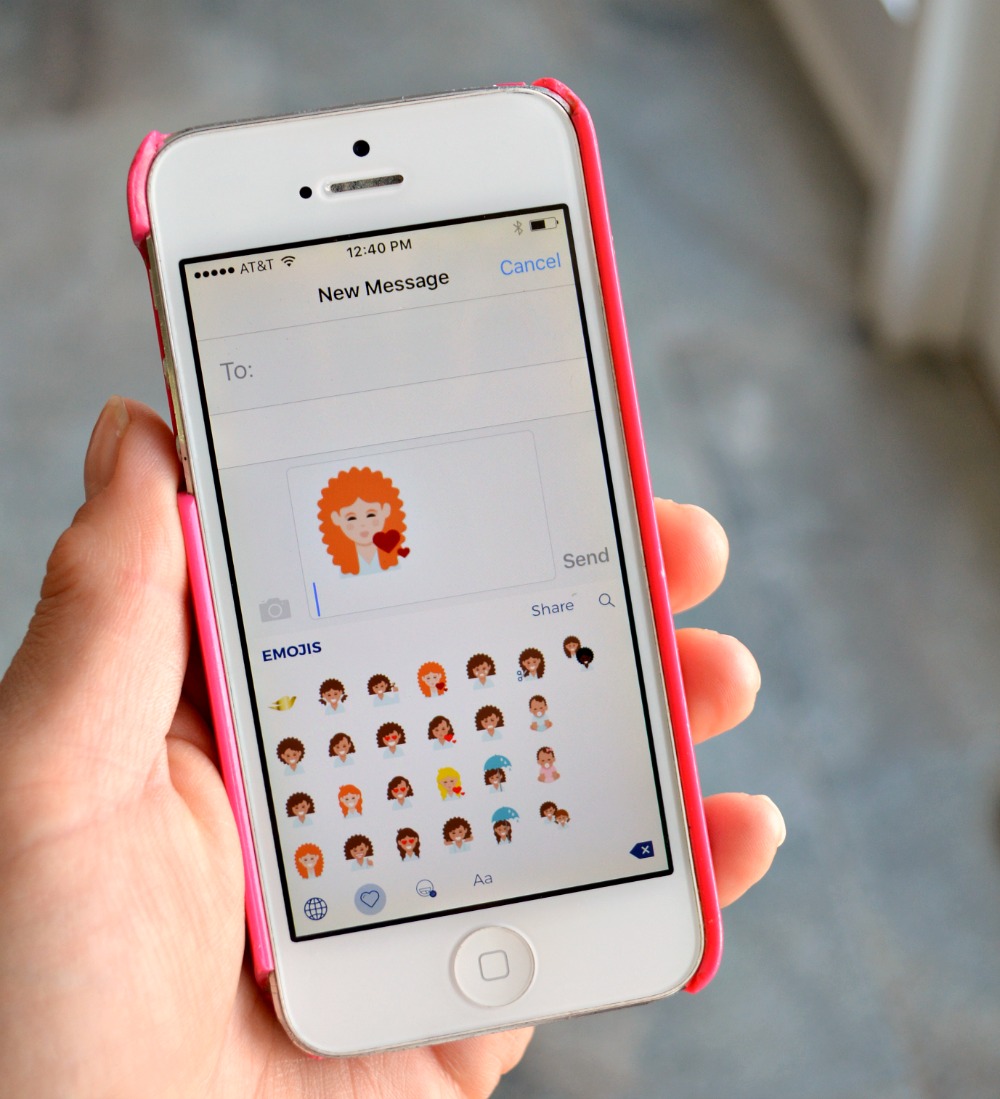 My favorite curly hair emoji?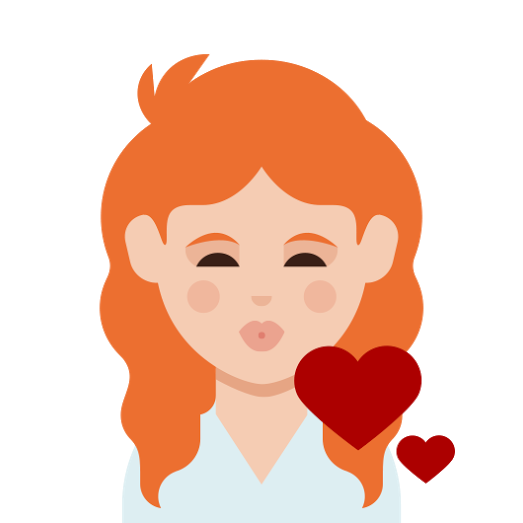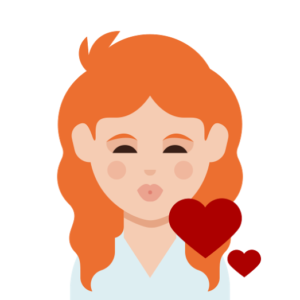 Which one is your favorite?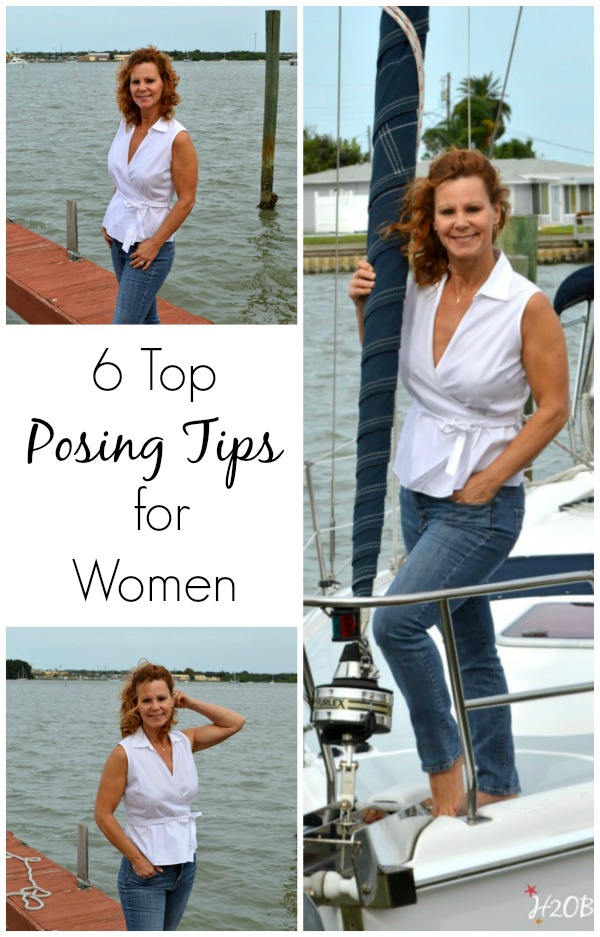 Remember friends, stand tall, hips back and chin out! #LoveYourCurls, have fun and enjoy this years holiday photos!
"This post is part of a social shopper marketing insight campaign with Pollinate Media Group® and Dove Hair, but all my opinions are my own. #pmedia #LoveYourCurls #pmgdove https://my-disclosur.es/OBsstV"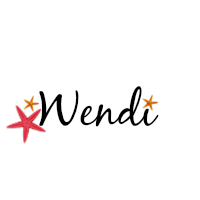 Love a good dose of DIY home decor, home improvement, the challenge of woodworking and creative ways to make your home look fabulous?
Me too!
I'd love to share mine with you. Click here to sign up for my post emails and I'll send a quick note when I have a new project to share.
Social media fan? Don't be shy say hello! I love when you guys do that! I'm interactive on Facebook and I share lots of other projects and, useful inspiration for the home and content I don't share anywhere else. Follow H2OBungalow on Facebook here
Oh heck, just follow me on all social medias. We'll have some fun…promise:) Follow H2OBungalow on Instagram , Follow H2OBungalow on Twitter , Follow H2OBungalow on Pinterest, I'm on Periscope! @H2OBungalow
I use affiliate links in my posts. If you should make a purchase I will receive an itty bitty commission at no cost to you. Thank you in advance for supporting my blog…my two cats and our boxer dog