I made these big DIY holiday Scrabble Tiles for this months Power Tool Challenge Team event. You guessed it, this months theme is holiday. How could you not smile with something as cute as the word Merry in large Scrabble tiles?
Right?
Let me share with you a little secret.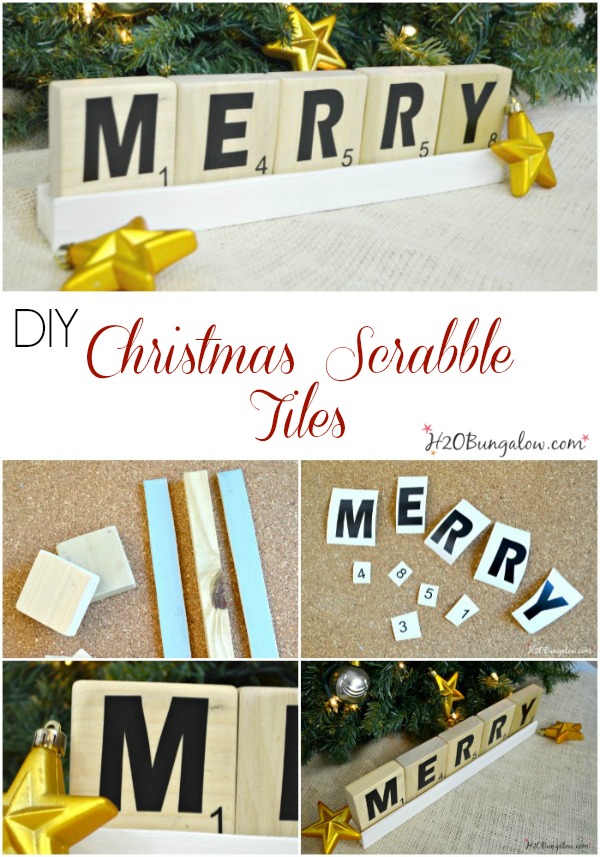 Scrabble is one of my favorite board games. It has been for years.
but we don't play Scrabble.
Ever 🙁
I loved Scrabble so much that I even kept one on the boat. But DH won't play Scrabble with me anymore. The crazy thing is I live with spell check on the computer, mistyping words left and right, I call out to him a lot to spell words for me. (that part of my brain just doesn't engage well) But, when it comes to scrabble, there must be a different part of my brain that does engage because I kick his you know what every time we play.
Now, he won't play anymore. So when he walked by and saw my DIY Scrabble tile letters, I had to laugh because he thought I was making a whole big game!
tsk…men..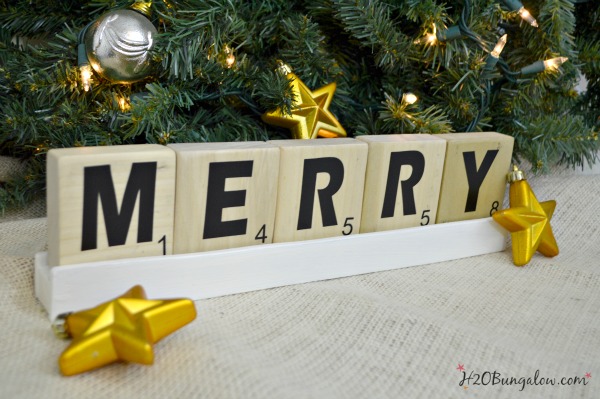 Here's my supply list to make large DIY Holiday Scrabble Tiles. I use affiliate links to help you find the supplies I used.
Wood
5 – 3″ x 1″ wood @ 2 1/2 " long This will give 5 square tiles. ( a 1×3 piece of wood is really closer to 3/4 wide and 2 1/2 tall).
2 – 1/4″ x 1″ @ 13″ long
1 – 1″ x 1″ @ 13″ long
Supplies & Tools – I used all the tools on the list but you could make this project with just a jigsaw, wood glue and sandpaper
sliding compound miter saw This is the one I use.
tape measure
pencil
vinyl letters – I used my Silhouette to make them
Start by cutting all the pieces. Be sure to cut on the outside of the cut line you drew. Measure the next section or tile after each cut.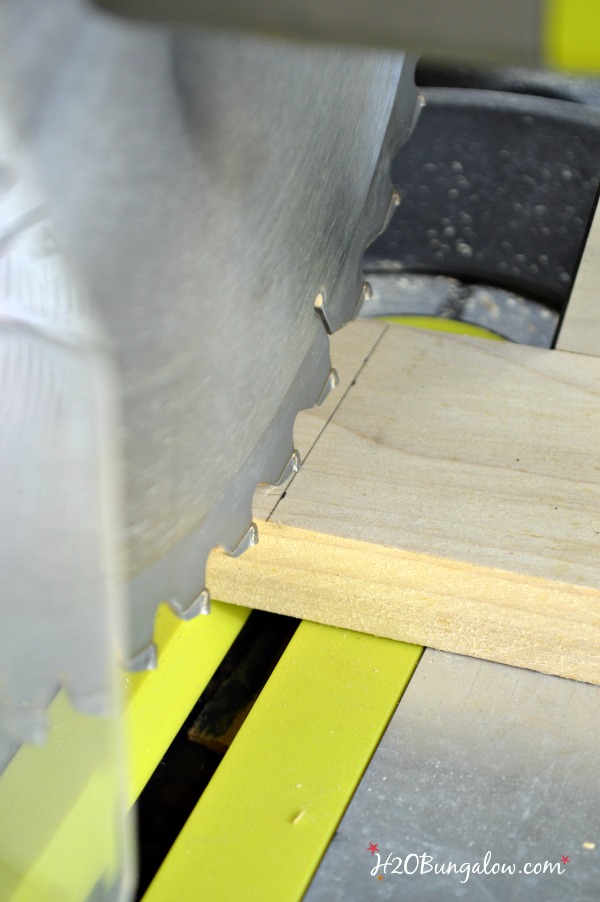 Sand all the edges with the palm sander. The only reason I have blue wood is this was all from my scrap pile and I had this left over from something. I LOVE my scrap pile:)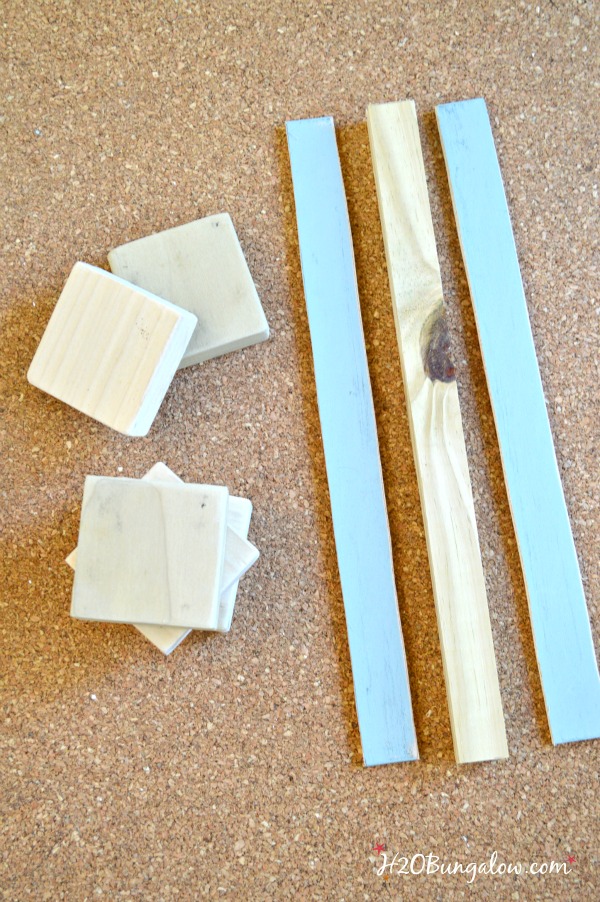 Use wood glue and 3/4″ brad nails and attach the sides of the scrabble tile holder like the picture below. Fill in any nail holes with wood filler. Paint the base with white paint. Give it one good coat of clear wax when the paint is dry.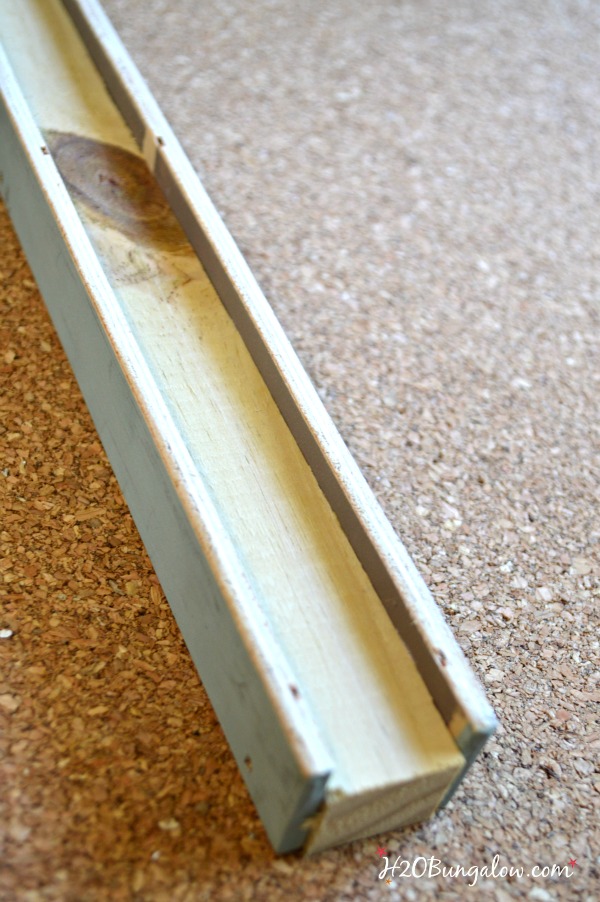 Prepare the vinyl Scrabble letters & numbers.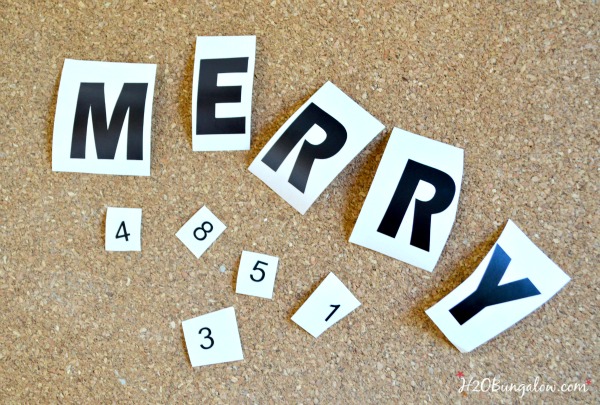 Apply two coats of clear wax on the bare Scrabble wood tiles. Wait at least 3 hours before applying the second coat. Buff with a clean soft rag. Apply the vinyl letters and numbers.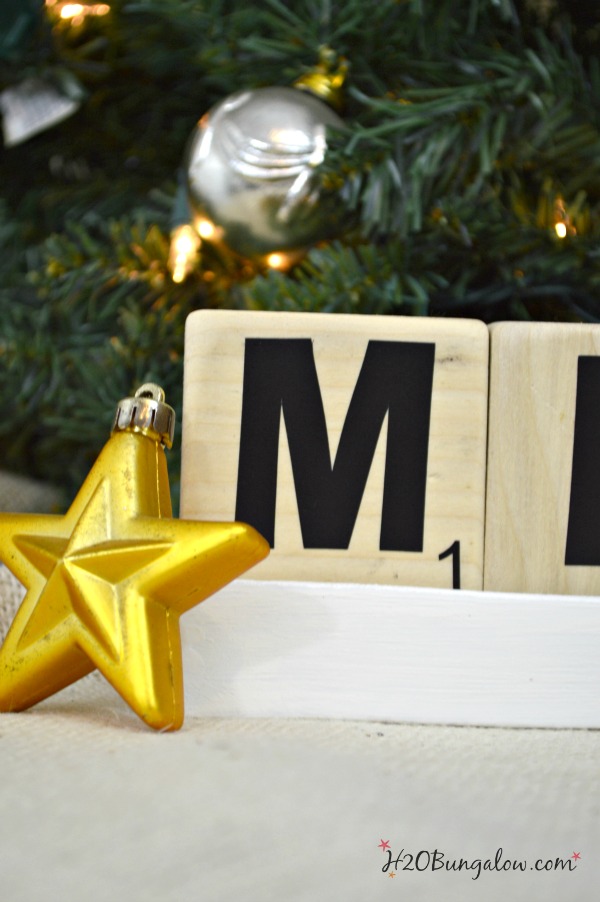 How fun is this?
The wood letter tiles look and feel just like the real ones, only a lot bigger. My Merry DIY Holiday Scrabble Tiles set is 13″ long and almost 3 1/2 " tall.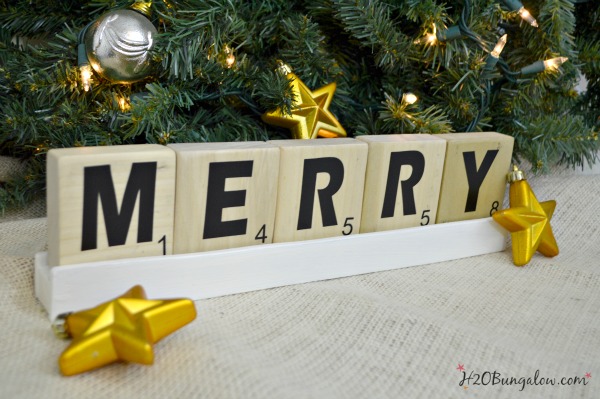 To make things a bit more interesting and challenging the projects this month need to fit in a small box. We drew names and are mailing our projects to a team member. The fun part is, no one knows who is sending who their project!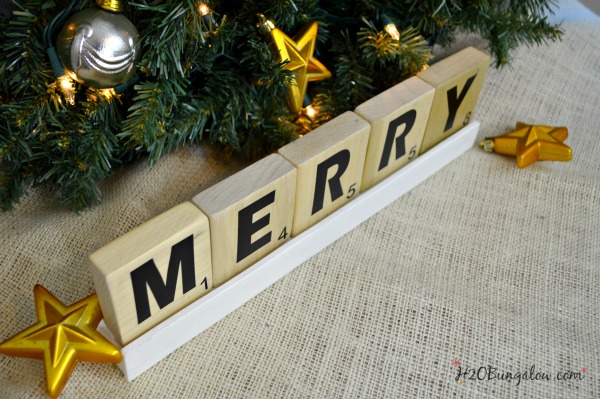 Speaking of presents…
Maybe I should put one of the large DIY Scrabble Tiles in DH's stocking this Christmas.
What do you think?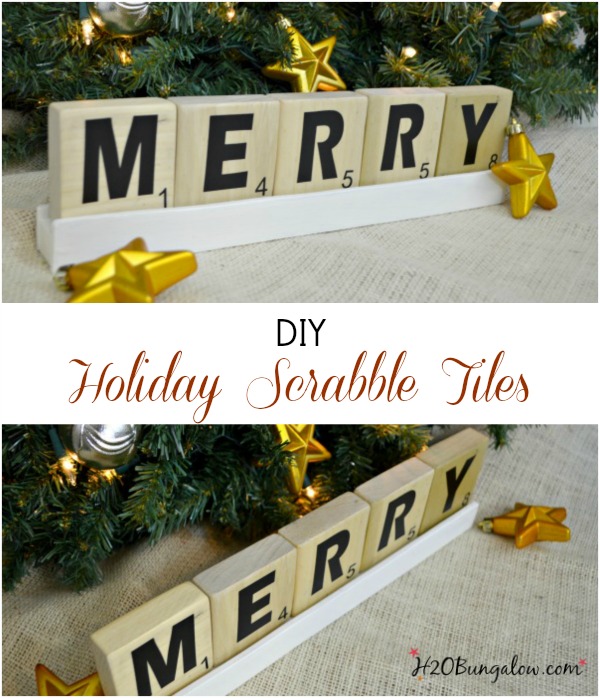 OK… are you ready for more super power tool gift ideas?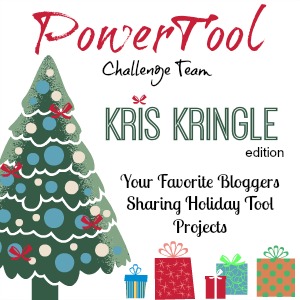 Click on any of the photos below to go to that project.
Some of my other favorite holiday posts athat you may enjoy too
Extra Large Outdoor DIY Tree Ornaments
How To Decorate Your Christmas Tree Like A Pro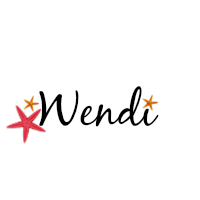 Love a good dose of DIY home decor, home improvement, the challenge of woodworking and creative ways to make your home look fabulous?
Me too!
I'd love to share mine with you. Click here to sign up for my post emails and I'll send a quick note when I have a new project to share.
Social media fan? Don't be shy say hello! I love when you guys do that! I'm interactive on Facebook and I share lots of other projects and, useful inspiration for the home and content I don't share anywhere else. Follow H2OBungalow on Facebook here
Oh heck, just follow me on all social medias. We'll have some fun…promise:) Follow H2OBungalow on Instagram , Follow H2OBungalow on Twitter , Follow H2OBungalow on Pinterest, I'm on Periscope! @H2OBungalow
I use affiliate links in my posts. If you should make a purchase I will receive an itty bitty commission at no cost to you. Thank you in advance for supporting my blog…my two cats and our boxer dog