Hey friends! We've got a buzz of excitement happening here with this weeks awesome DIY giveaway, it's the perfect time to feed the creative spirit with a new round of furniture makeovers. That's right, it's time for Themed Furniture Makeover Day, and this months theme is storage and organization. My entry? I took a ratty and poorly painted mid-century modern dresser and transformed it into an awesome MCM dresser makeover for this months challenge.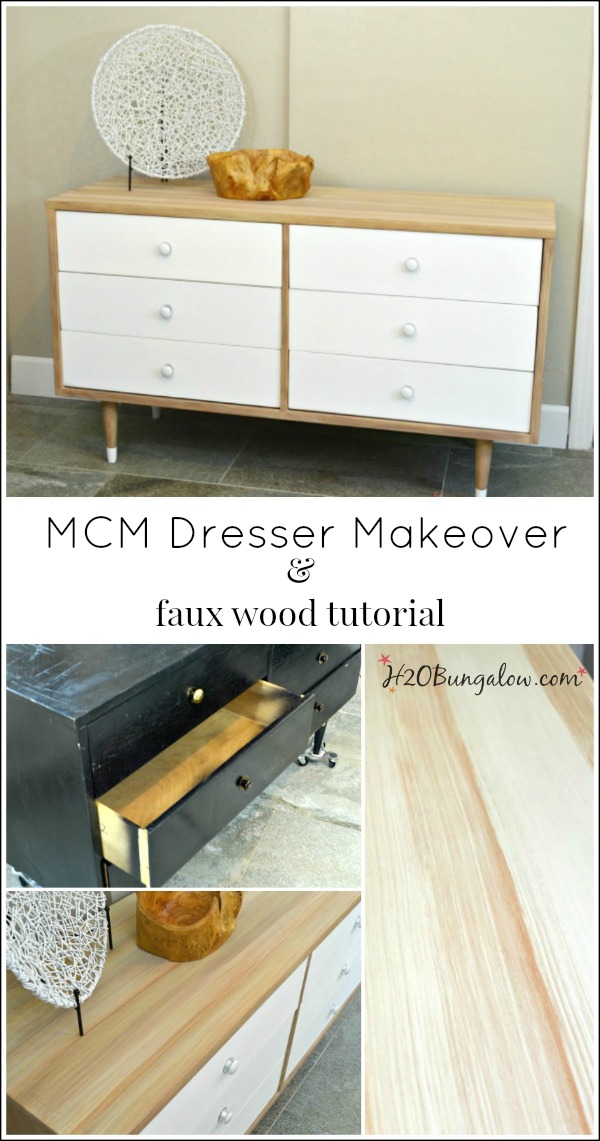 It's for sale in my shop now. I can't tell you how fun it is to hear people say, well isn't that the wood?
And I say nope:)
It's a faux painted wood finish.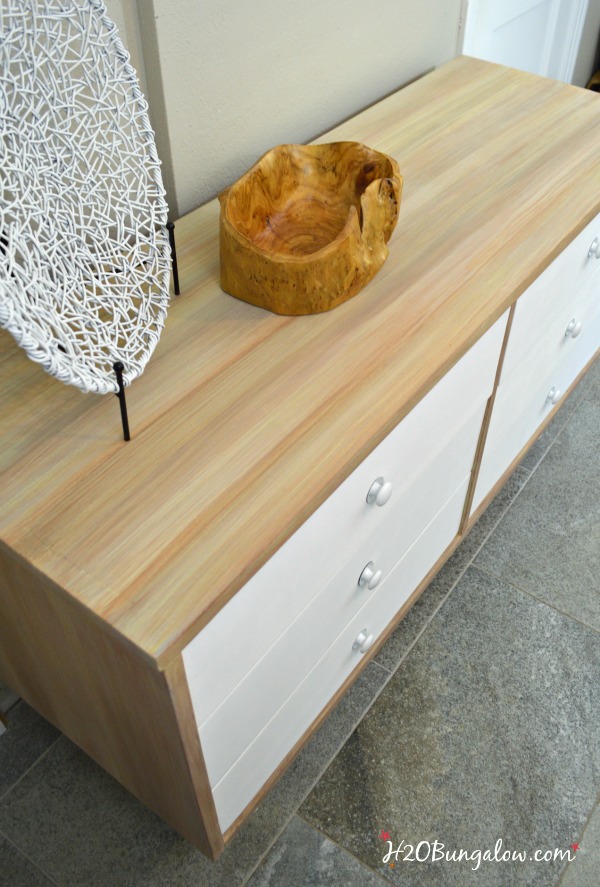 They can't picture what it looked like before, but I still can:)
See where someone taped the drawer edges and then sprayed over and past the tape anyway. I think they walked away and gave up because the tape was still all over this dresser when I brought it home.
What the heck???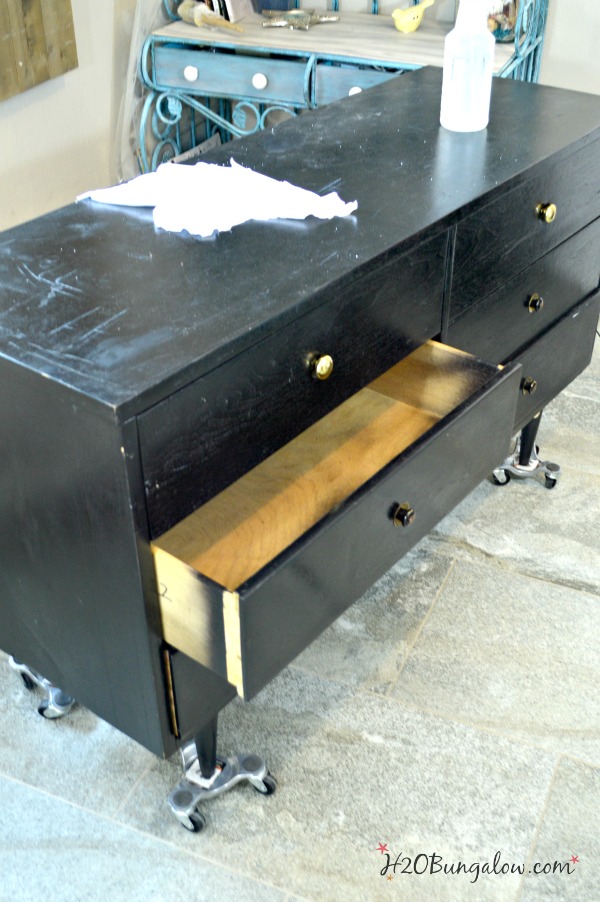 This MCM dresser makeover was a lot easier to do than it looks.
This is a simple finish to create.
All you need are a few ratty brushes, the rattier the better 😉 three paint colors, one small 4 " foam roller and water. That's it! No fancy glazes or anything else. Here's a link to a full tutorial on the last faux painted cedar slab project I shared and you will want to read How to Paint a Dresser in 7 Steps if your are new to painting furniture. It's a great beginner's guide!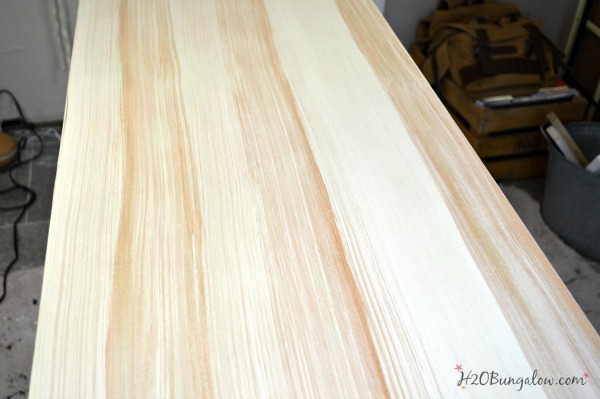 I used a white enamel spray paint on the handles. Wood knobs were swapped out for the original knobs since two were missing. But, I was able to keep the recessed metal cups under each handle which look stunning and unique.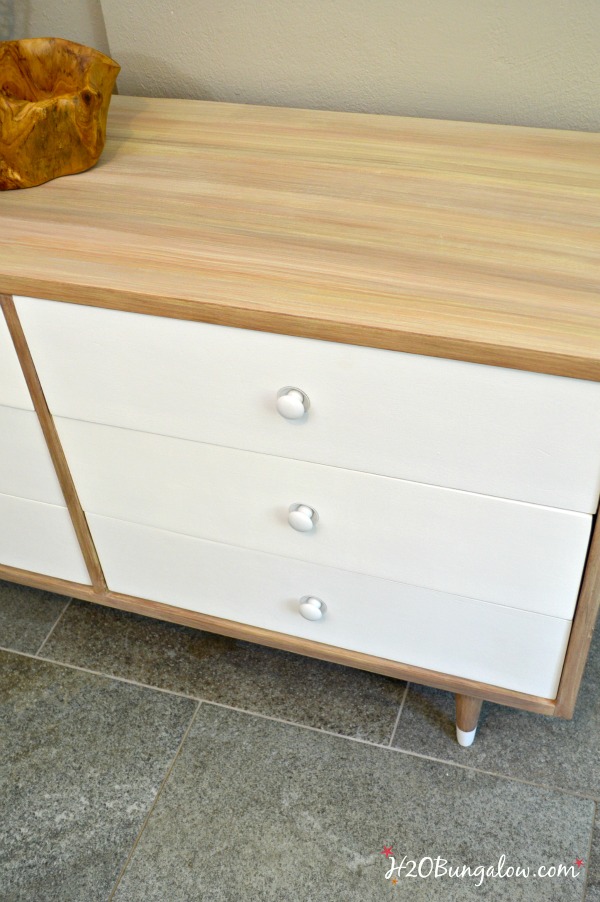 You saw how bad-off the drawers were. I had to paint the sides and insides white.
They look fresh and clean now:) The whole MCM dresser makeover turned out just the way I imagined it would, fresh and clean.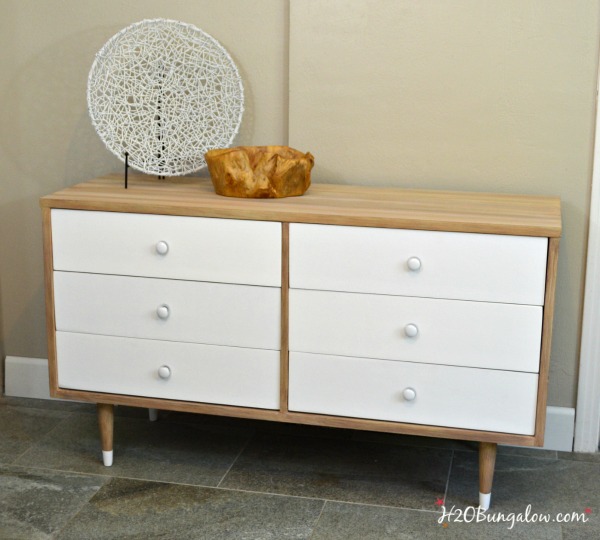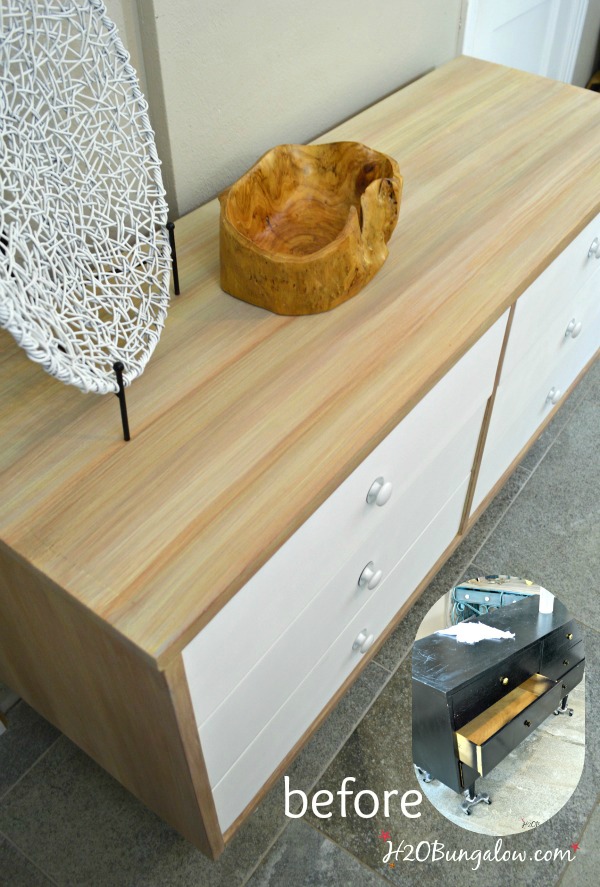 A few of my other Themed Furniture Makeovers that are perfect for storing things and organization