Today I'm sharing 16 super creative boat cleat decorating ideas that can easily be a DIY project. We've been out on the water a lot already this year, and I've got boat on the brain. Actually we've been racing and I'm kind of in training for a position on a race boat but that's a topic for another day 🙂
It's been beautiful outside and I keep catching myself lost in thoughts of lazy beach days and cool evenings by the outdoor waterside fire pit.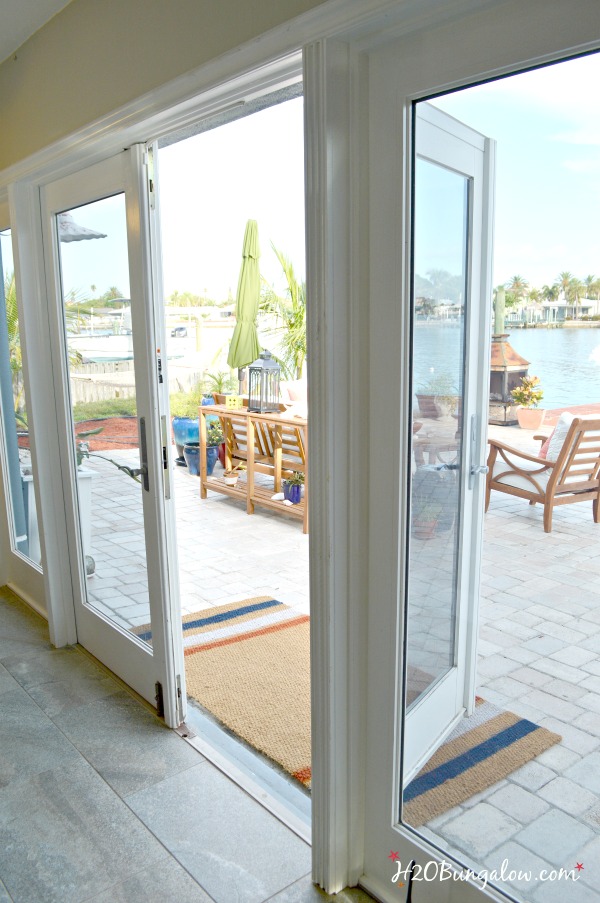 Let me mention that makes it hard to concentrate and get work done! It hasn't helped that Pinterest keeps flashing super creative boat cleat decorating ideas across my feed either. The only way to get this DIY boat cleat fever out of my head was to put it down on paper so to speak. With that said, I spent the better part of yesterday morning digging for and collecting fabulously creative boat cleat decorating ideas to share with you guys.
16 Creative Boat Cleat Decorating Ideas
Boat cleats are great for hanging things. I fell in love with the twin hanging mirrors in this guest room.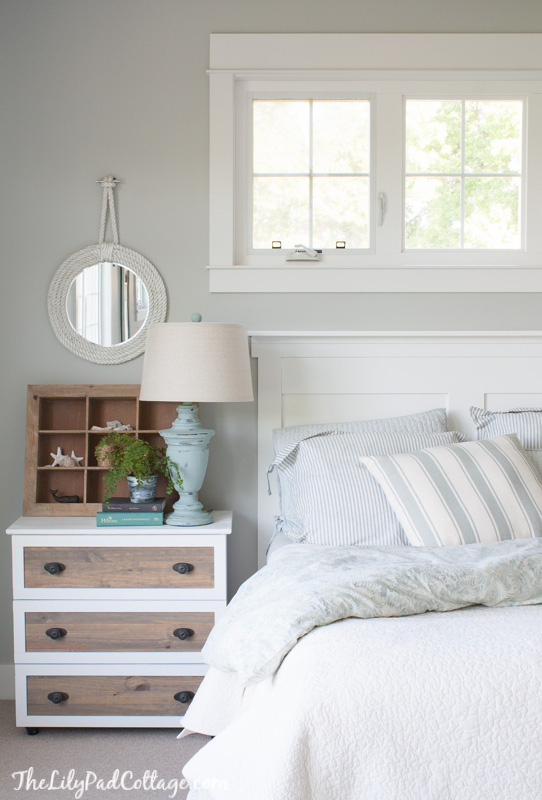 Source
Who needs wooden balusters when you can use rope and boat cleats? I'd do this in a heartbeat if I had stairs!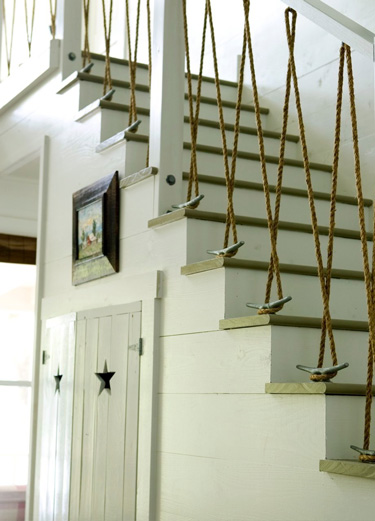 Keep fresh herbs handy with an herb garden using cans and boat cleats.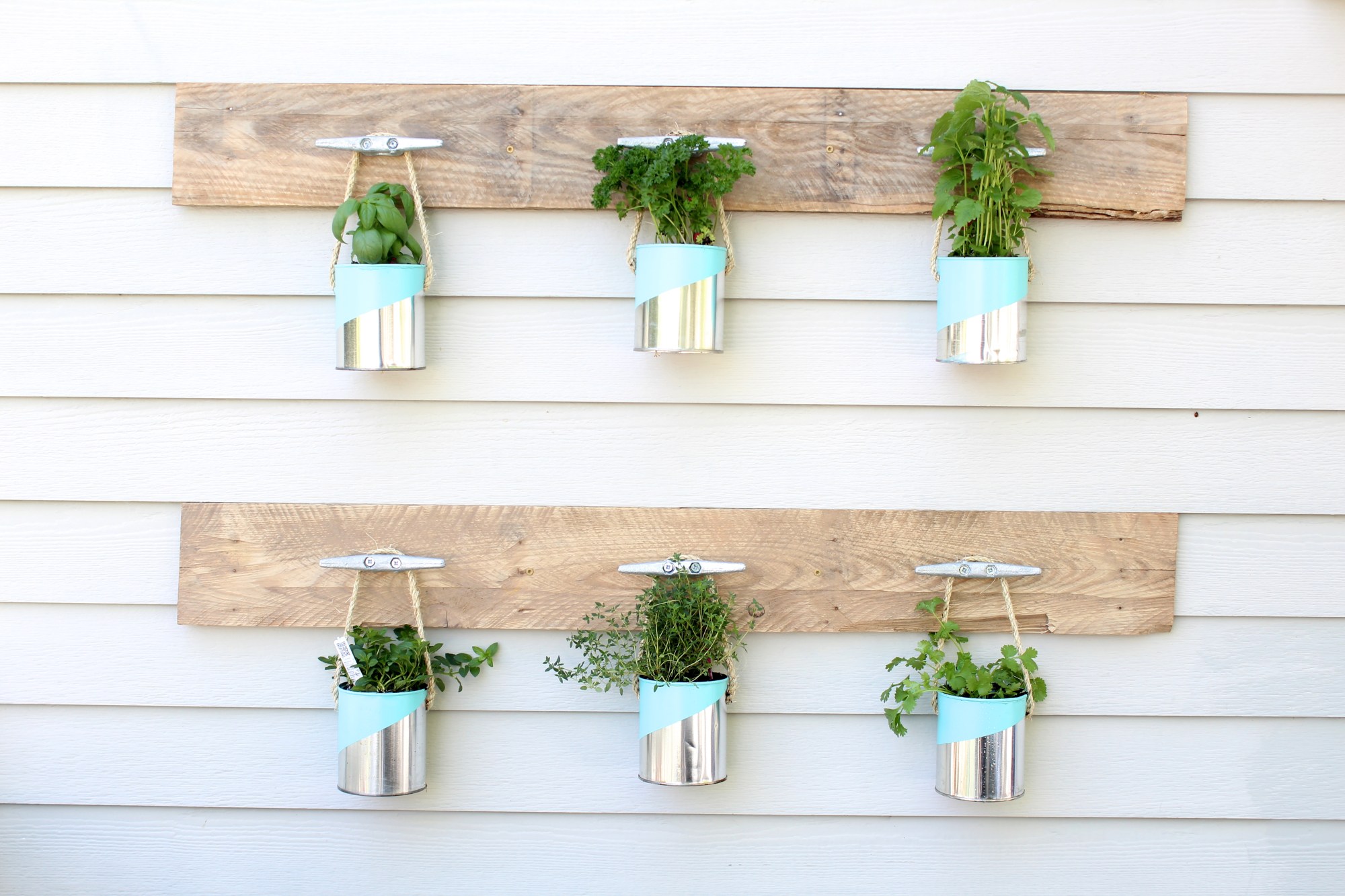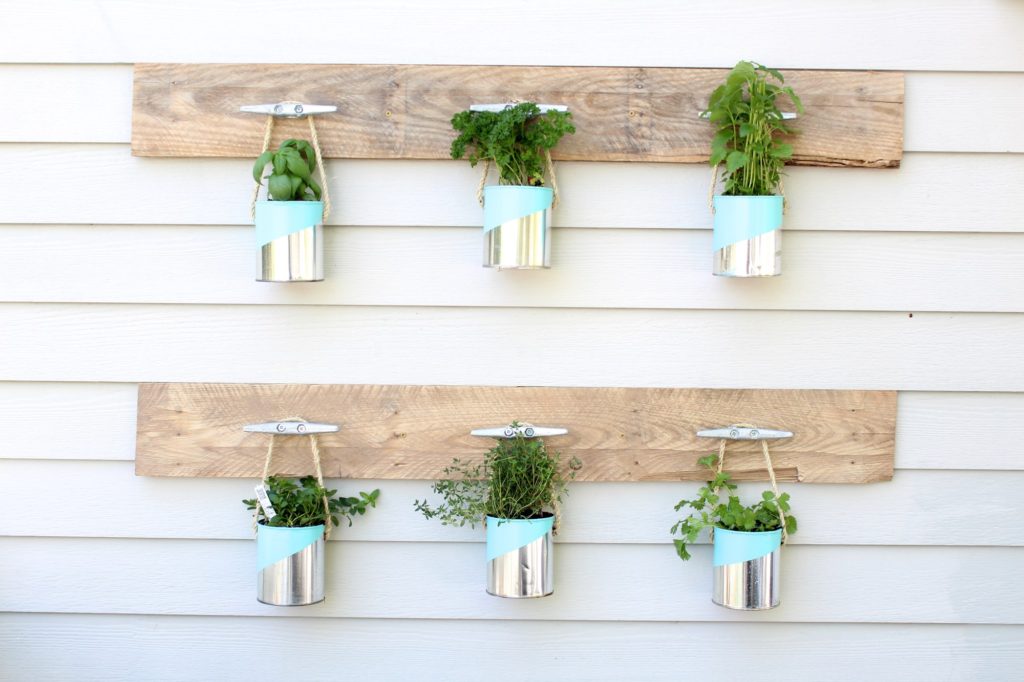 You could make this darling towel rack with a piece of plywood and a few wood scraps! I LOVE this idea!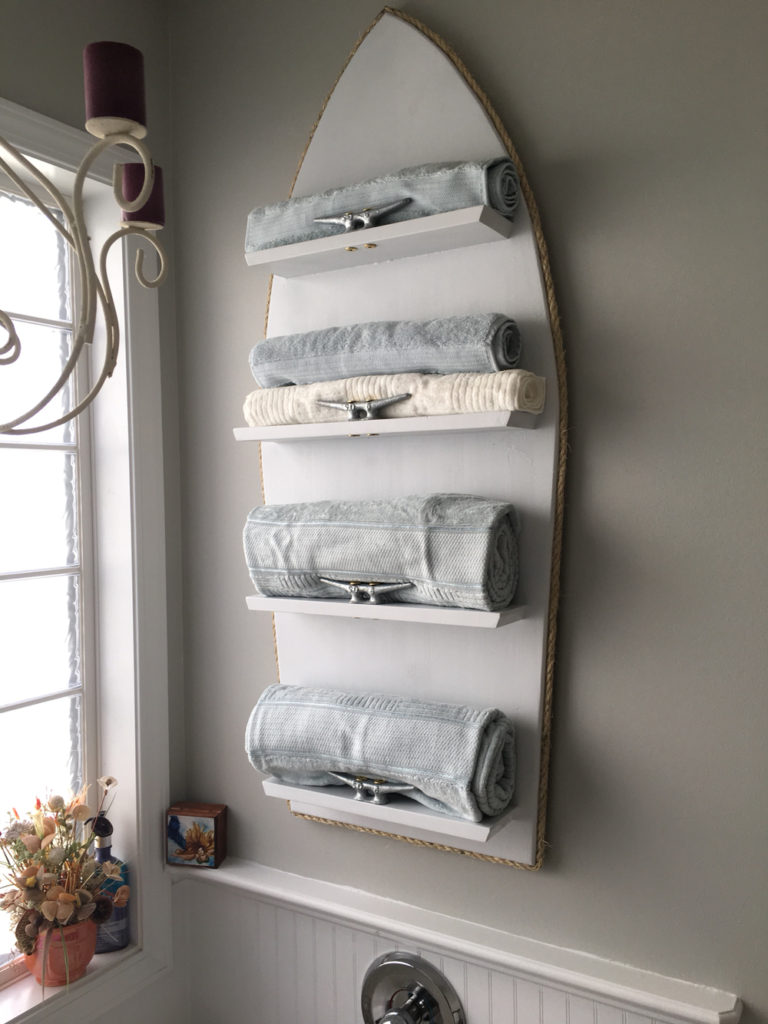 Source
The sailor in me swooned over these simple boat cleat bath towel holders next to this wallpaper.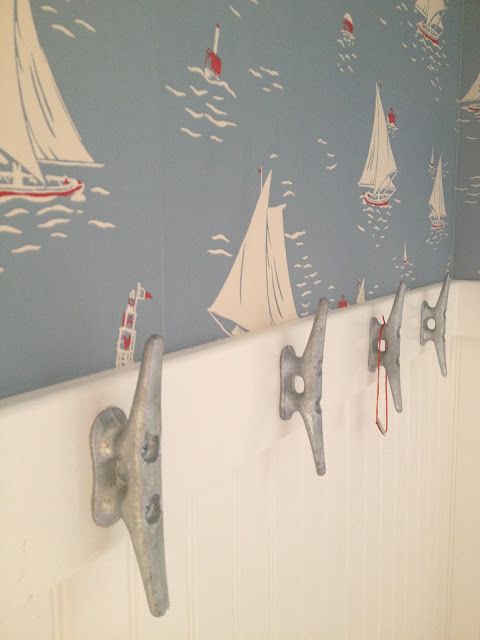 Of course my studio half bath is done in a coastal theme. I added a boat cleat hand towel holder a few years ago. It's a really old post but the projects are great. You'll find the link below 🙂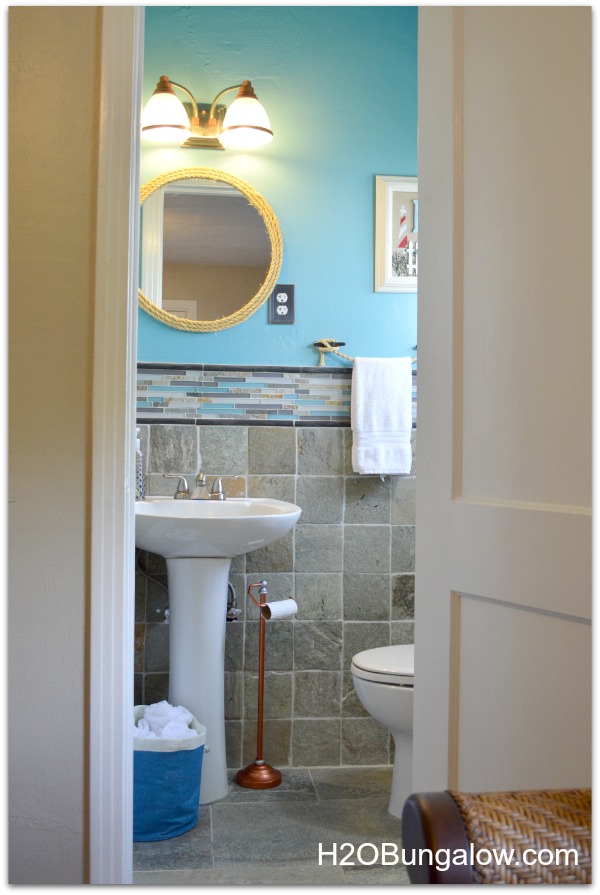 This boat cleat and rope console table is kind of pricey at $549, especially when I know I could make it for so much less.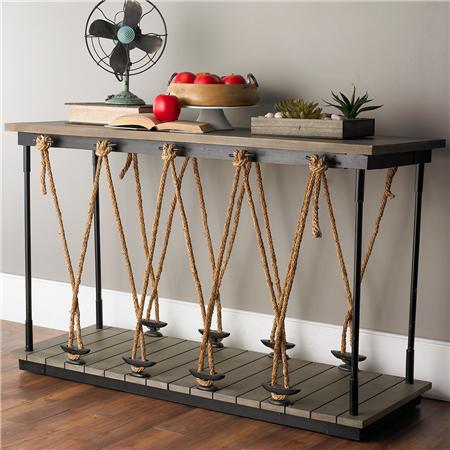 Boat cleat lighting is cool too. They used the cleat on the wall to hold the cord on a hanging pendant light.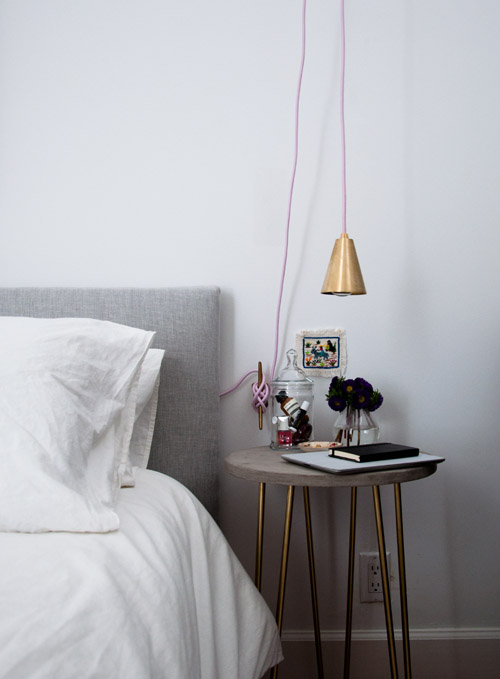 Isn't this cleated picture gallery fabulous?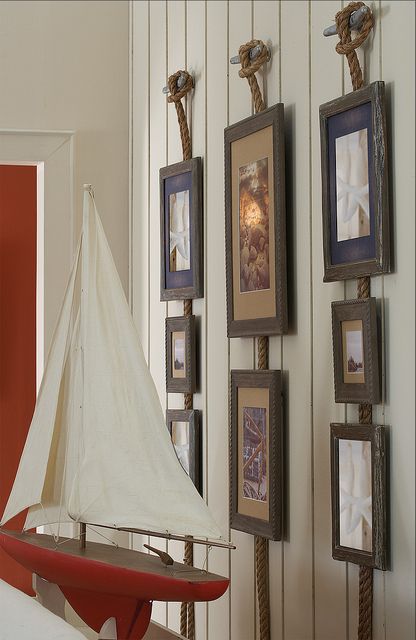 Here's another version of a boat cleat gallery wall.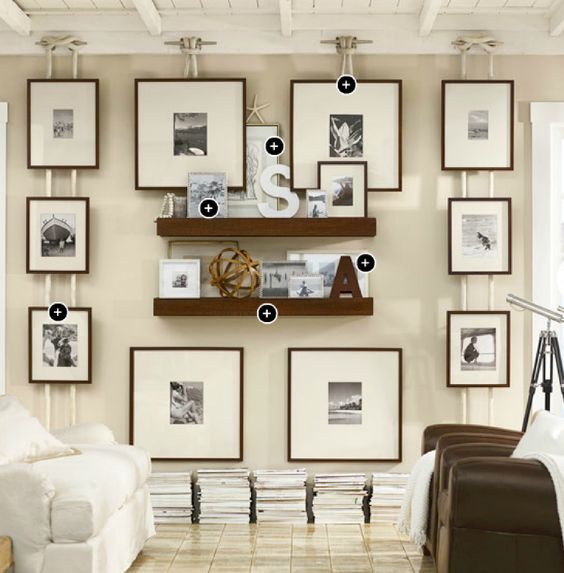 Use a few boat cleats and rope for curtain tiebacks.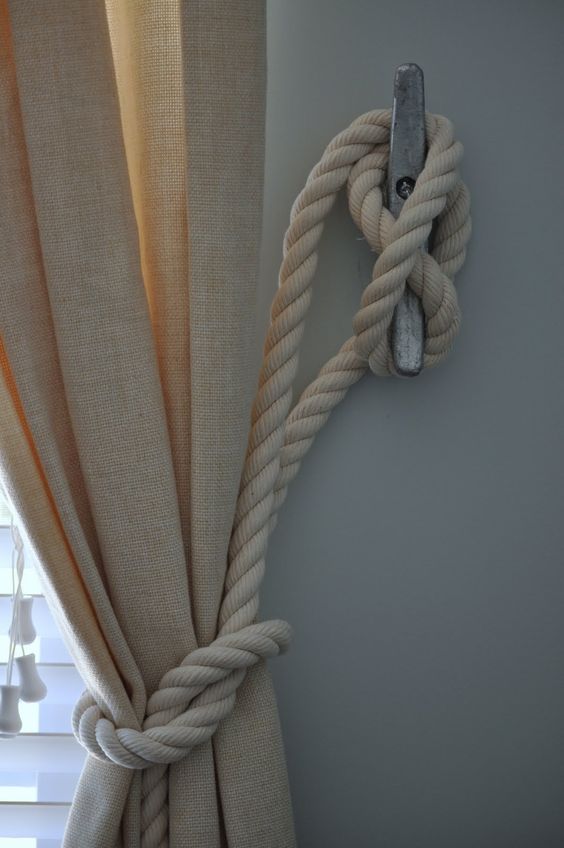 Source
Dress up an outside railing or dock with a little nylon rope on boat cleats.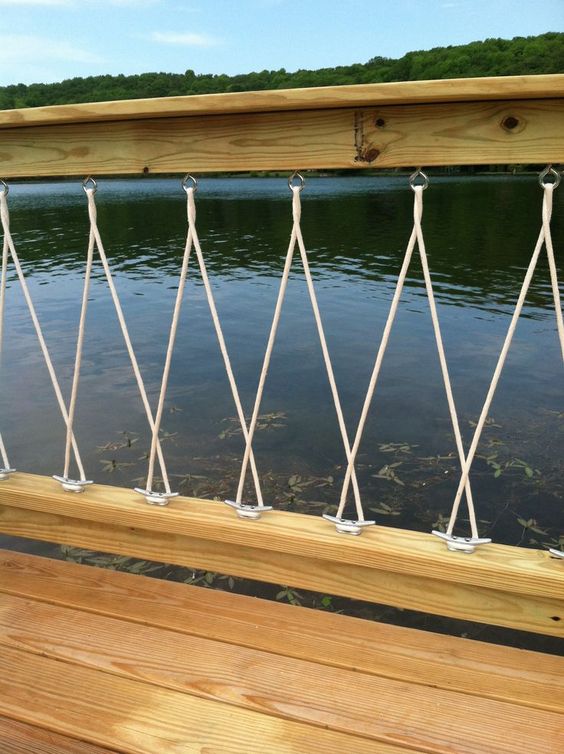 They make fantastic cabinet pulls.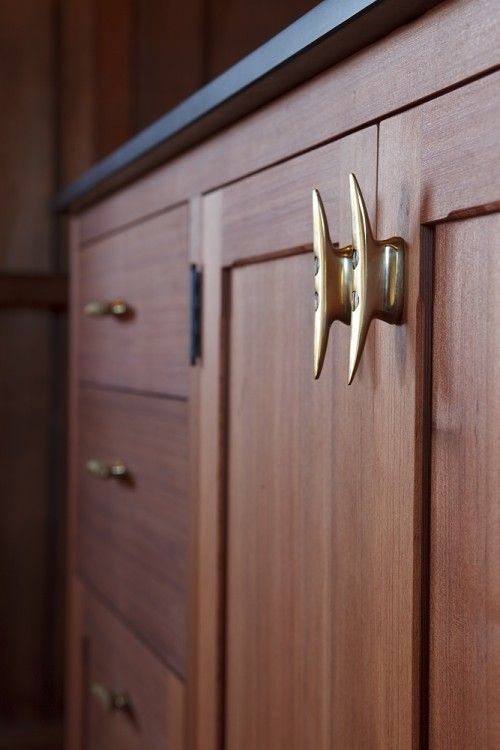 Make an inexpensive cleat toilet paper holder.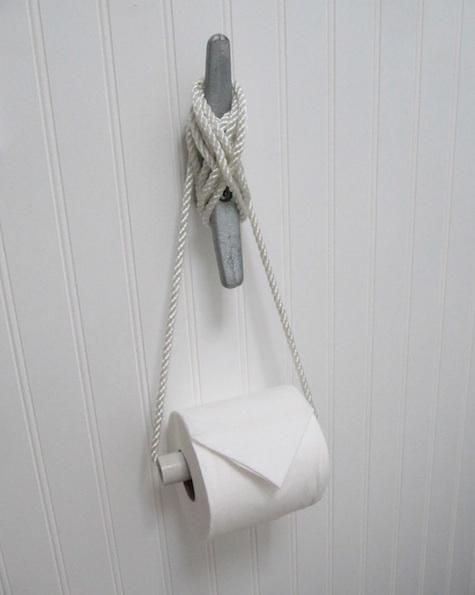 Look close and you'll see the big boat cleats on this gorgeous hanging shelf unit.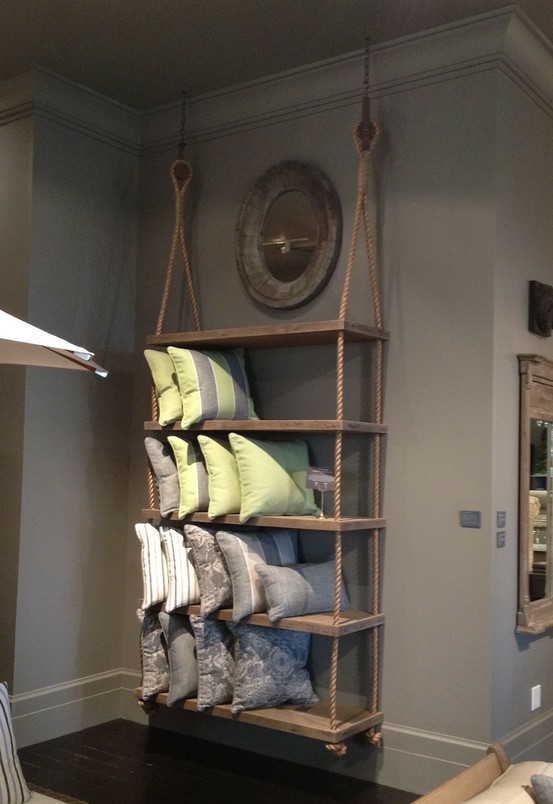 Easy to make and loaded with personality.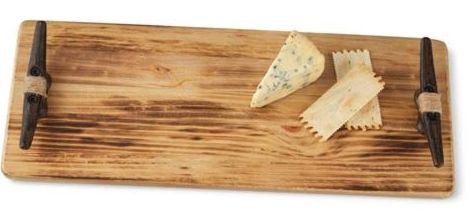 Love these ideas? Pin for later!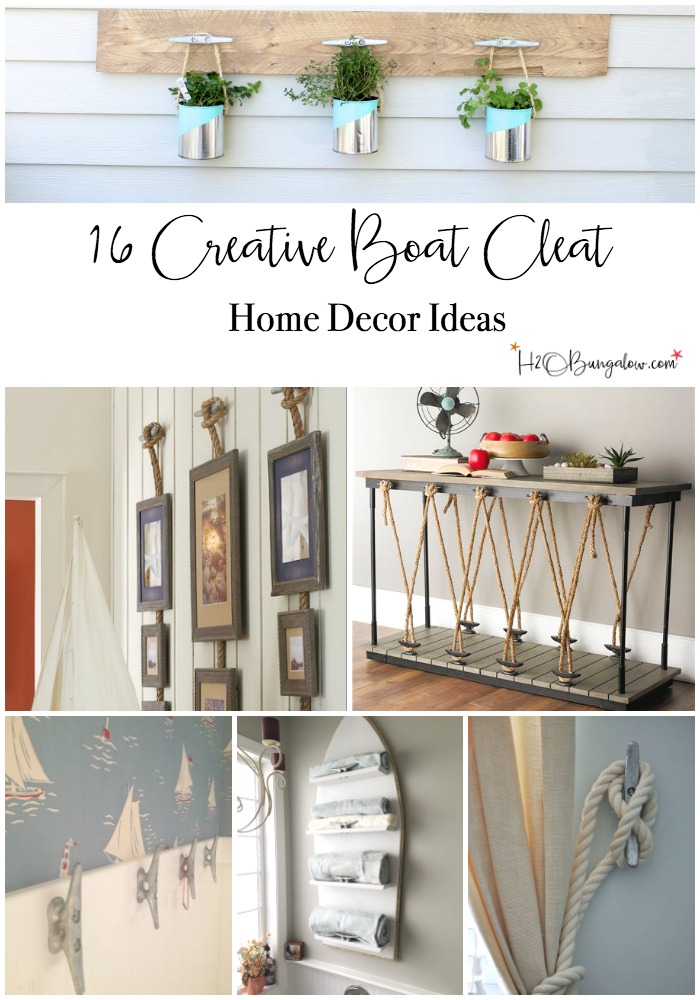 Which one if your favorite? I'm having a hard time choosing a favorite but I'm so wanting to make a boat cleat project now! You can find boat cleats here (affil link). They look great painted too!
Love coastal decor and want more inspiration? Check out and follow H2OBungalow on Pinterest and my Coastal Decor and Craft Boards!
My Coastal Decorating Inspiration and Beachy Coastal Crafts are my 8th and 9th boards from the top on my Pinterest page 🙂