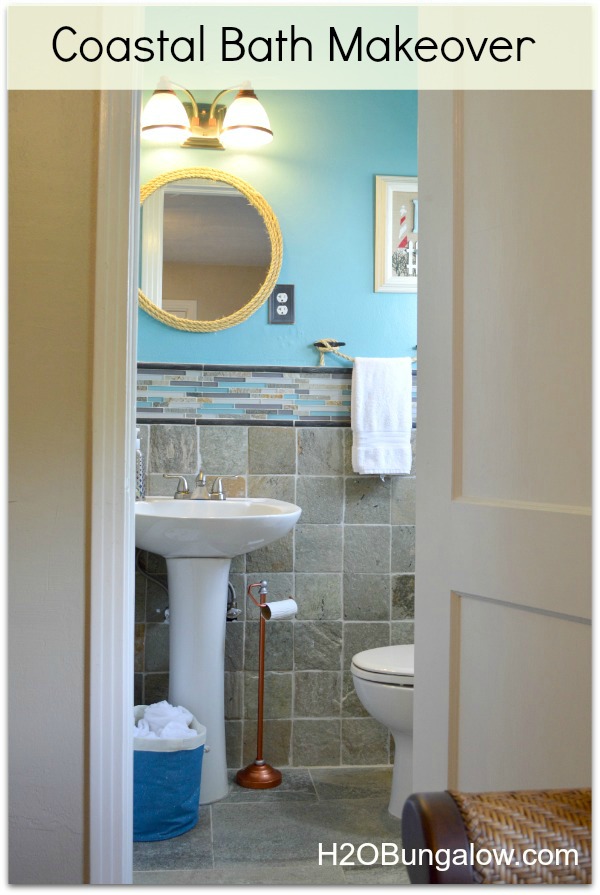 I'm ready to share my beachy coastal bathroom makeover and hope you'll find a little inspiration with my coastal bathroom decorating ideas. Our half bath sits off our multifunctional third bedroom / office/ guest room. My coastal and nautical decorating is subdued throughout the house. But in this area, I've given myself complete permission to have some fun and take my coastal decorating up a notch.
Take a look and I hope you find a few beachy coastal bathroom decorating ideas that work for you too. Click on any highlighted link to go to the tutorial on how to make that item.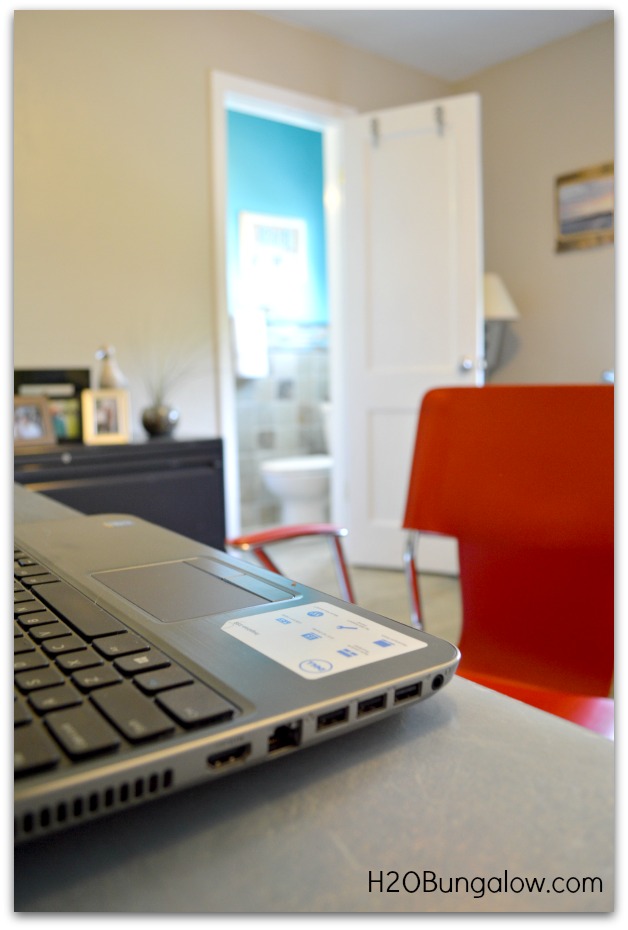 You'll appreciate how different my beachy coastal bathroom looks today once you've seen the dreadful before picture. Our home was a mechanical shop and a residence for a single fellow for many years. Below you can see what it looked like when we moved in. Yuck!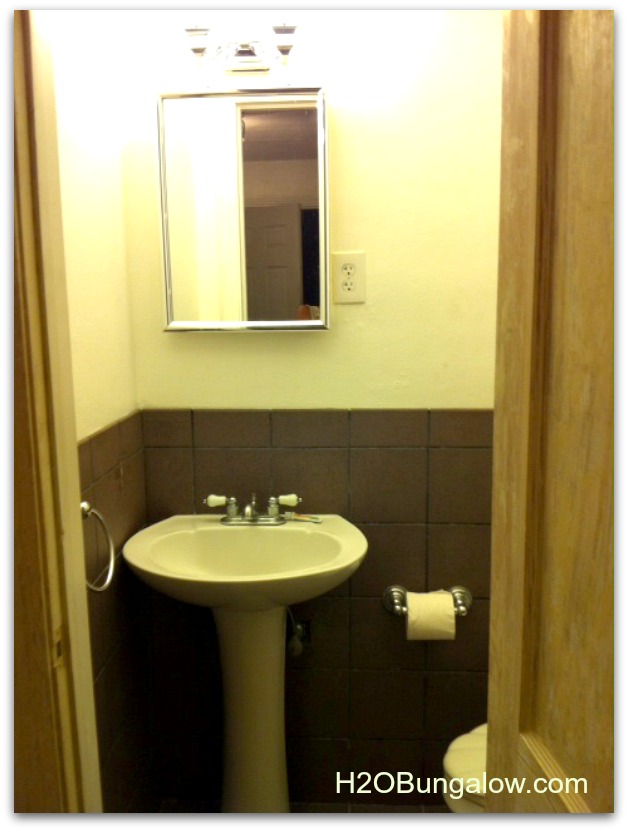 I had my work cut out for me didn't I?
Once I picked out the tile, the rest of the room just came together. I've always loved sea glass and these sheets of pencil cut glass reminded me of sea glass that I used to find on the beach as a kid up on Long Beach Island. We had to re-tile the walls. Removing the old tiles marred the walls badly and replacing all the walls was too expensive.
Our walls are made out of something like cement plaster board. Whatever they used in 1951 was pretty tough stuff. It's so hard that using a hammer alone just bends the nail. It won't go into the wall. When I hang pictures, I need a drill to make a hole in the wall. Crazy, huh?
This is my wall and floor tile. Like that tan tile floor in the picture? That was pretty much my floor in the entire house when we moved in.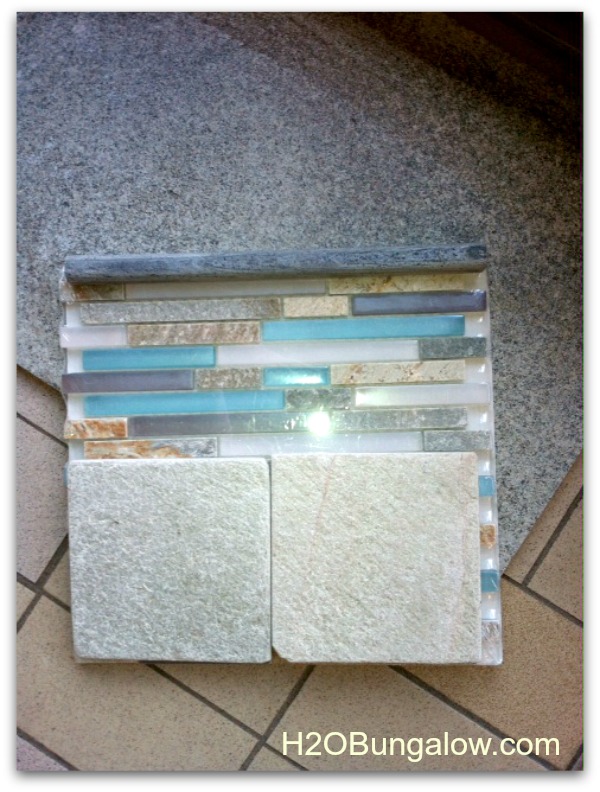 Fast forward now onto my completed beachy coastal bathroom. finishing this coastal bathroom was easy. It was a daring move for me (who usually goes with safe neutrals) to choose this vibrant blue for the walls. I wanted fun and happy and this fabulous blue shouts fun and happy 🙂 I love how it plays off of the blue frosted glass in the wall.
Accessorizing with coastal and beach themed items was the super fun part. I've made just about everything in this room. You may even recognize a project or two. A few of my very first posts were this Rope Edged Mirror, and DIY Copper Painted Light Fixture. You'll see the light in the last photo below. The projects are great…but, I cringe when I see the photos and read the posts… this was almost a year ago so please just look beyond the beginner (still learning) quality of these posts, OK?
A few recent projects are my Nautical Towel Holder and Copper Toilet Paper Holder.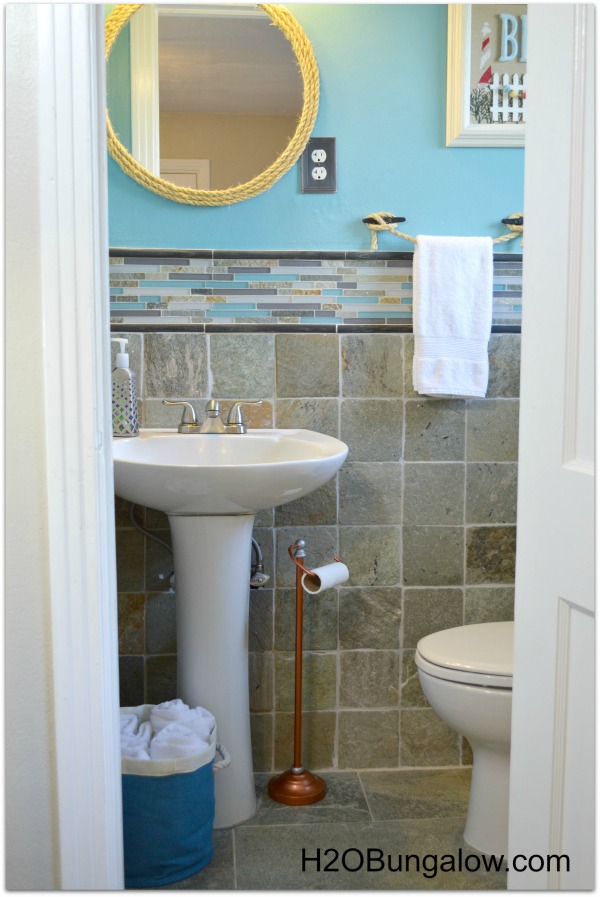 Taking good pictures in a smaller than 3 x 5 room is a challenge. Here's a peek around the corner. I used matchstick blinds and added a few succulents for color and contrast on the windowsill. Love those 1950's windows? We haven't replaced any of the windows yet, that's a project for a later date 🙂
I made my Beach Art a few weeks ago knowing this is where I was going to put it. It fits perfect in here and I love the colors. It was the catalyst for me finishing the bathroom!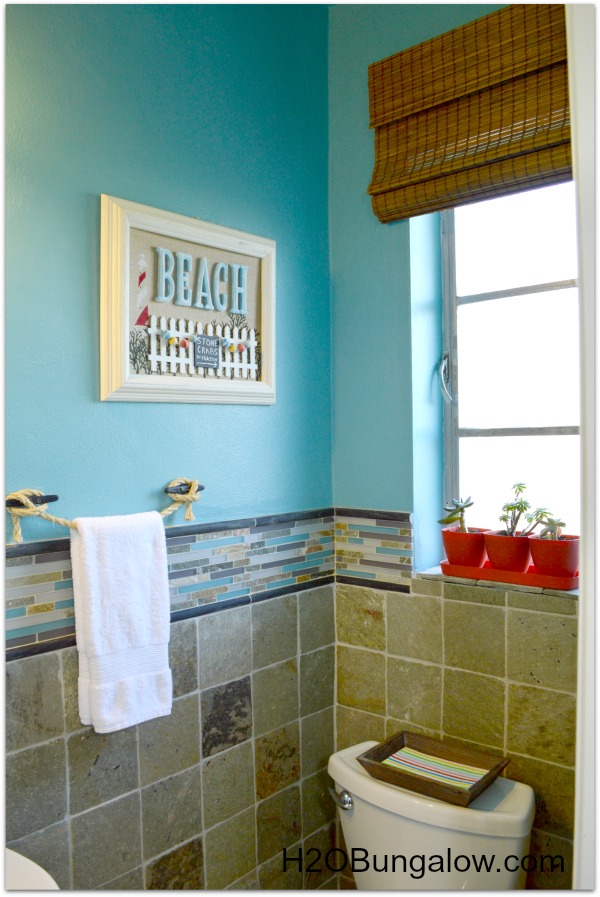 House guests use this bath when they stay and I needed a place for their bath and beach towels. I found these pretty and functional seahorse towel hooks and spray painted them a hammered silver. They look great on our original 1950's door.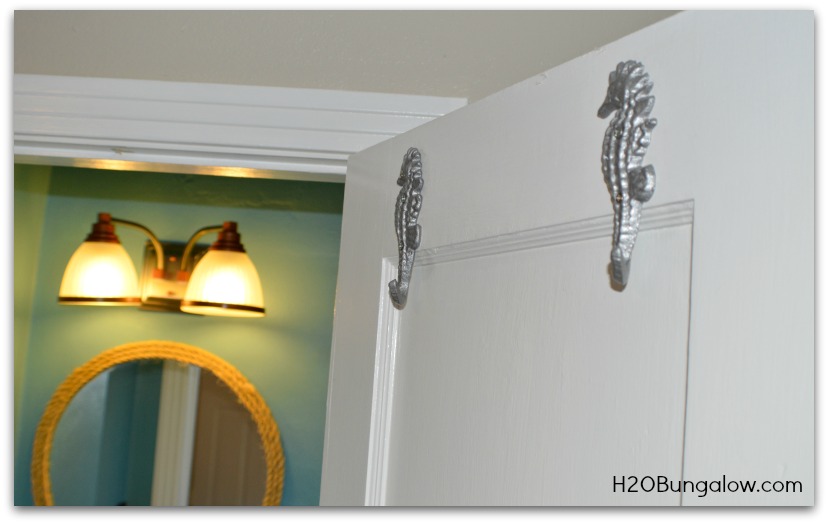 One big difference in decorating a small space is that every item has to have a purpose AND look good. The fabric basket holds rolled up clean hand towels and extra rolls of toilet paper are discreetly tucked in the bottom. I've always had a thing for paper hand towels and when I found this driftwood towel holder at the Container Store I had to have it. I bought packs and packs of the happy striped paper guest towels at Ikea in the kitchen department. It has all the colors in the room. My waste basket started out plain from Walmart and I gave it a little rope treatment when I built the rope mirror.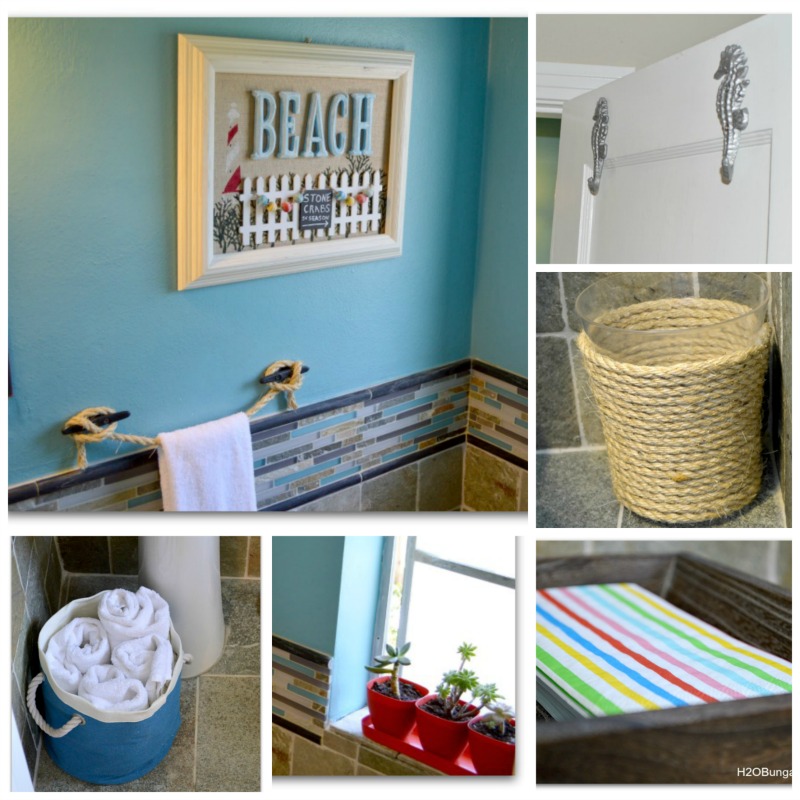 Initially, my plan was not have beachy themes in my decorating. I'm now glad I changed my mind. I love this little beachy coastal bathroom. It's fun. It's small enough that my use of big color isn't overpowering. Guests love the theme…they all kind of expect it when they come to visit anyway.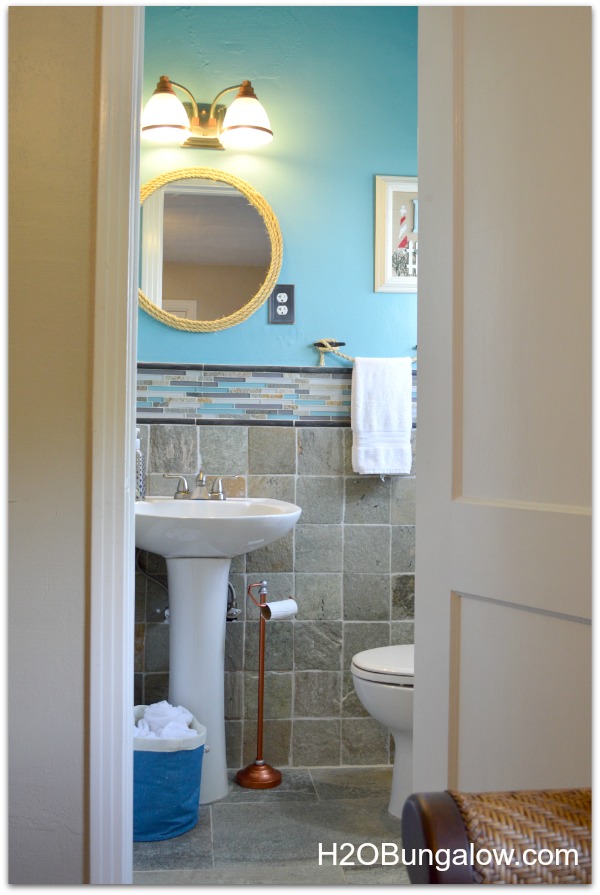 Now that I've shared my first completed room, I'm already looking forward to the next big project to share. We might just have something big brewing around here soon:)
What do you love most about beachy coastal bathrooms?
Love coastal and bath renovations? You may enjoy my contemporary master bath renovation and our family bath makeover.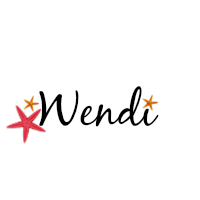 Don't miss a single creative idea I share! Click here to get my posts sent to your mailbox or follow here on Bloglovin. Either way, keep in touch!
You may see me linked up to some fabulous link ups which you can see
here.