One of the easiest and cheapest ways to update a yard or patio for spring is to makeover outdoor furniture. I'm going to share with you how to spray paint metal outdoor furniture to last a long time. It's an easy one afternoon project that anyone can tackle and following a few simple steps has everything to do with how well your outdoor furniture makeover holds up over time.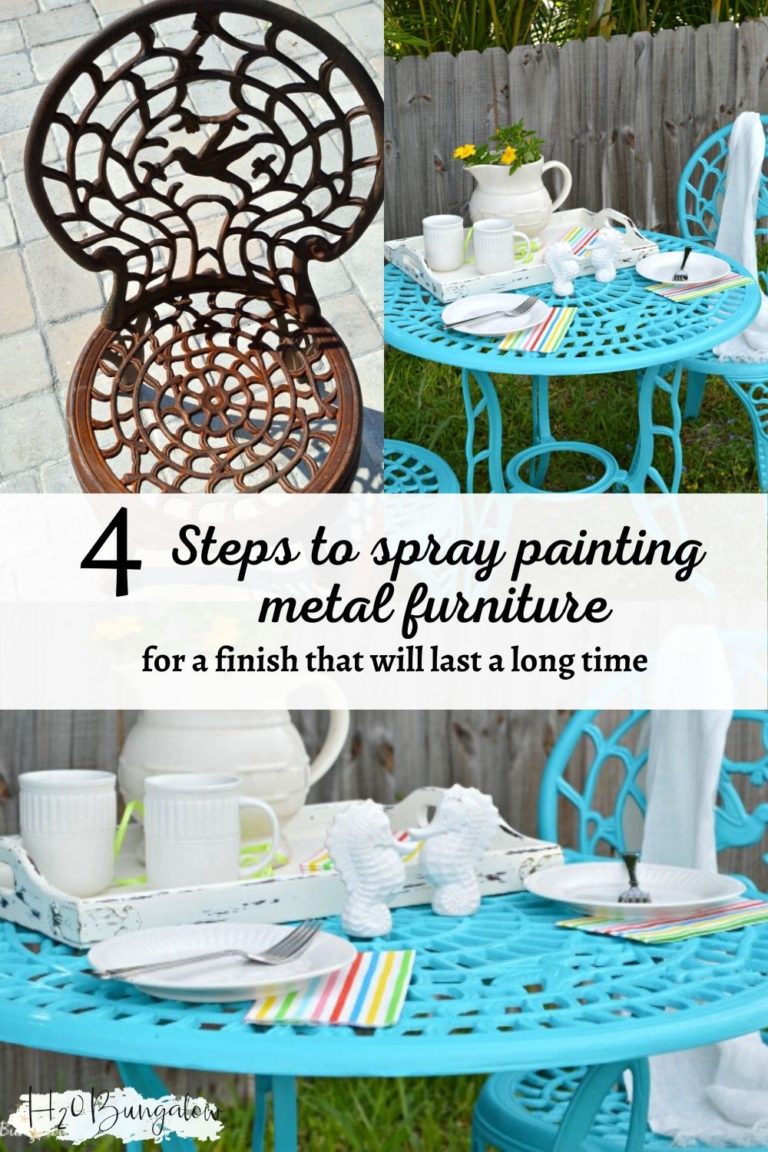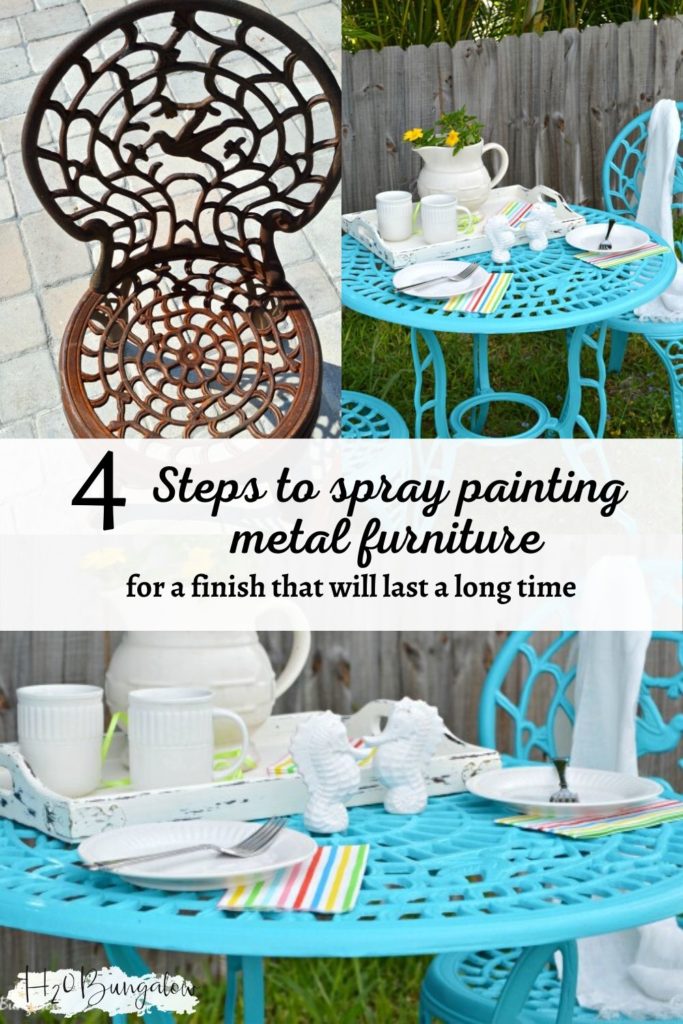 It's feeling like spring already around here. The days are getting longer, we have bright blue skies, and the temperatures have been perfect for outdoor activities. This is about the time of year where I start dreaming of all kinds of outdoor DIY projects to spruce up the yard.
Do you get like that too when the weather starts getting nice?
If so, my how to spray paint metal outdoor furniture tutorial is a great way to welcome spring with cheery colors and best of all, it can be done in an afternoon! Also, be sure to check out my tutorial on how to paint metal light fixtures and how to paint wicker furniture.
Looking for more paint tips and ideas? Check out this list of 22 Fabulous Spray Paint Project Ideas, How to Paint a Front Door With No Brush Marks and 35 Painting Tips and Tricks That Save Time
As an Amazon Associate I earn from qualifying purchases. I use affiliate links to help you find the products I used. If you make a purchase I get a small commission at no cost to you.
Supplies to spray paint metal outdoor furniture.
Prepare your outdoor furniture for painting by first washing it with TSP and a scrub brush to remove any dirt buildup or grease from the metal.
When it's dry, you'll remove as much rust as you can. Take the wire brush, and briskly run it across any area on your metal outdoor furniture frame that has rust. The idea is to knock off as much rust as possible, especially any loose or caked on rust. Pay extra attention to corners and tight spots.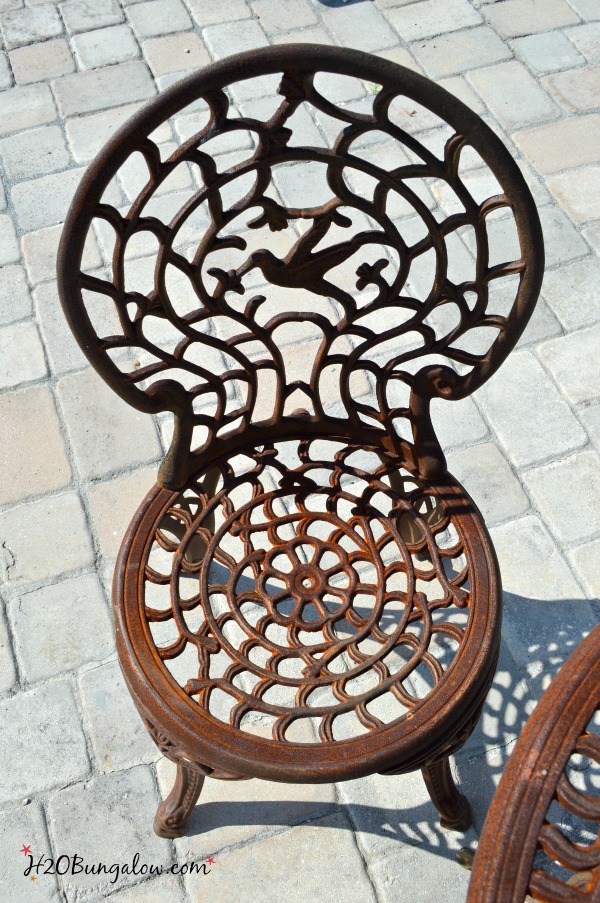 It was hard to imagine this set being pretty in the state it was in!
Next you'll start priming. Lay your metal outdoor furniture on your drop cloth and spray with the Rustoleum primer. Apply light coats and let dry thoroughly between each cost before moving on to the next area to spray paint.
Let dry thoroughly.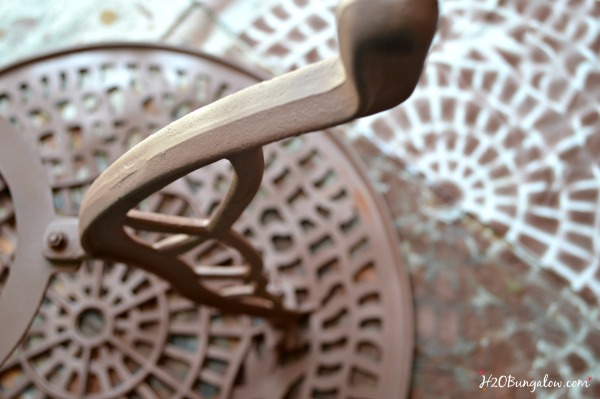 Follow the same steps with the Rustoleum enamel spray paint. Again, light coats are best to avoid paint drips.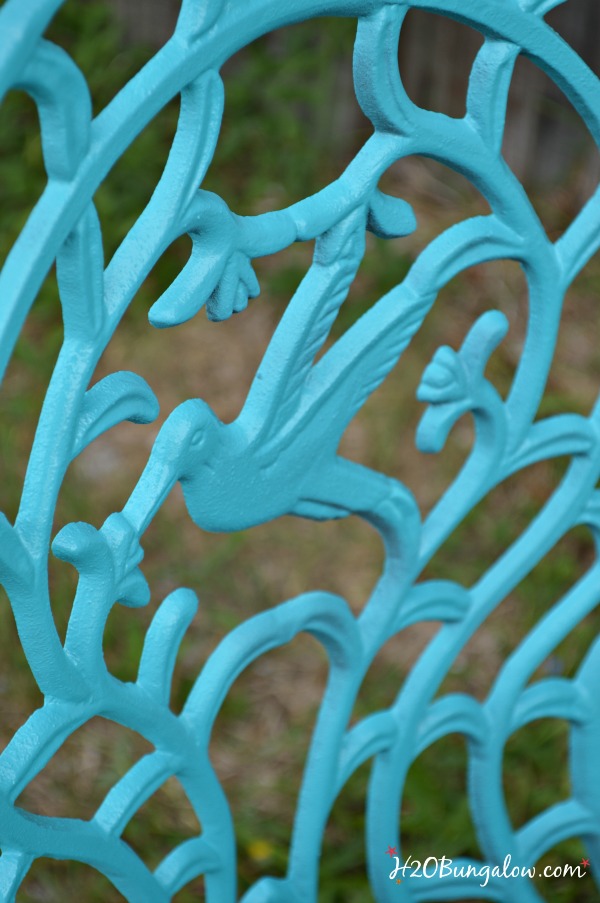 Spray painting your outdoor furniture from several angles will help get an even coat all over.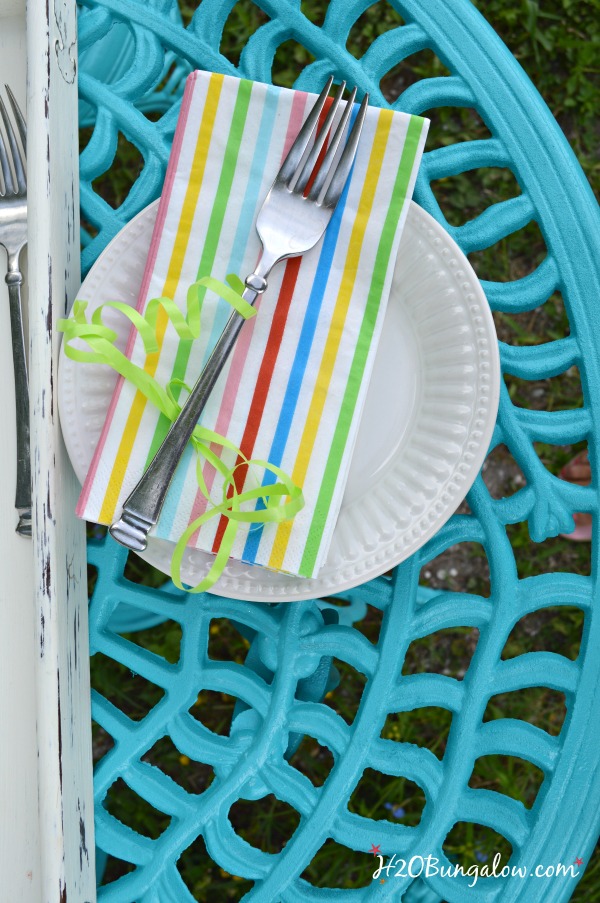 Let dry thoroughly.
Enjoy 🙂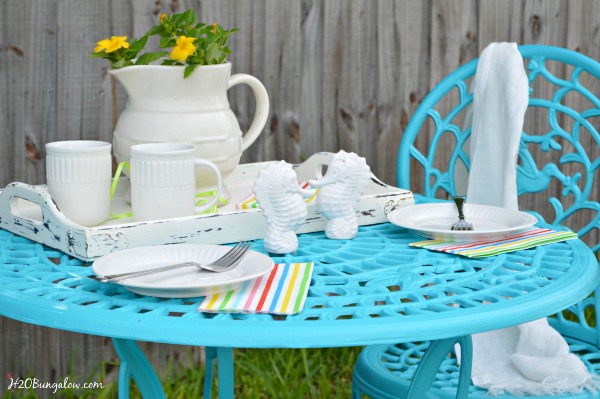 I feel that people don't realize how easy it is to do a DIY project like this until someone shares a few simple steps.
So I shared a few simple steps 😉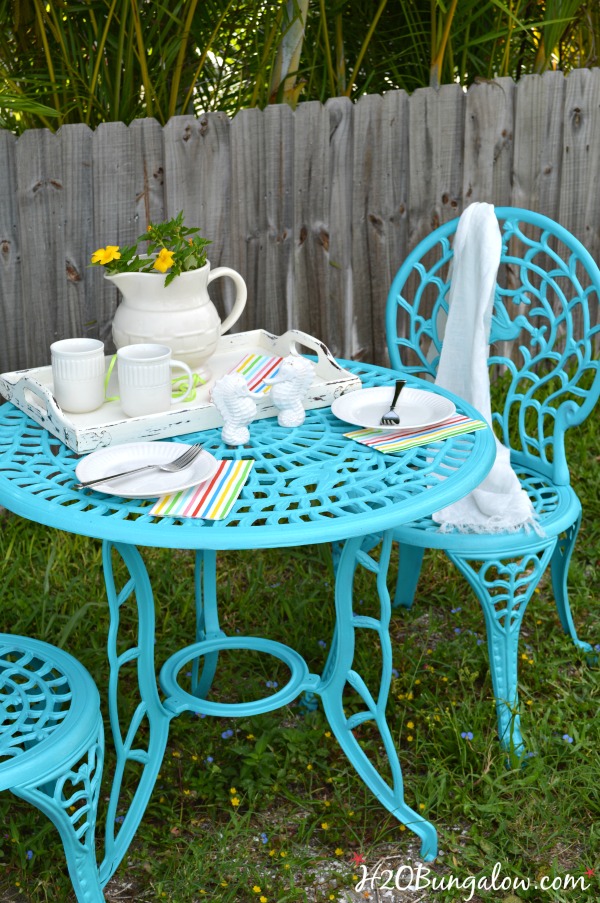 How to spray paint metal outdoor furniture to last is an afternoon project that can be enjoyed for a long time. Adding bright color to your yard to welcome spring just might have you thinking about other ways to add DIY seasonal color too.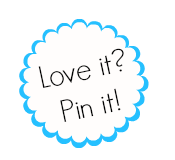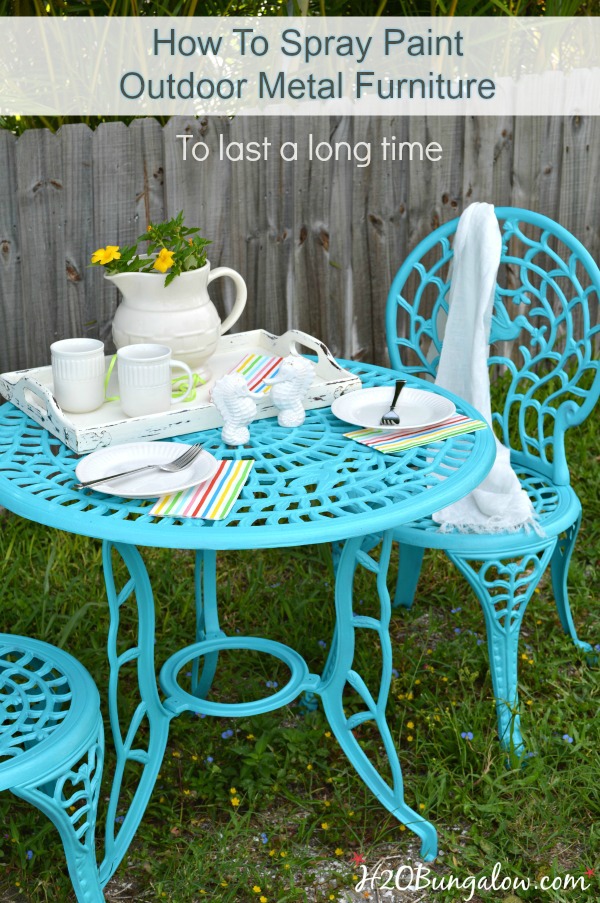 Like maybe a DIY colorful doormat to brighten up your front entry, or begin making mixed front door planters .
Is it feeling like spring in your area yet?