I just finished a blue painted console table makeover using Beyond Paint. I am not a latex paint on furniture kind of girl. I know lots of DIY furniture painters get great results with it, but I am old school when it comes to my paints and paint finishes. I found the paint on clearance at a local building store. When I say local friends, I mean about 30 miles away too. Supplies are hard to find out here!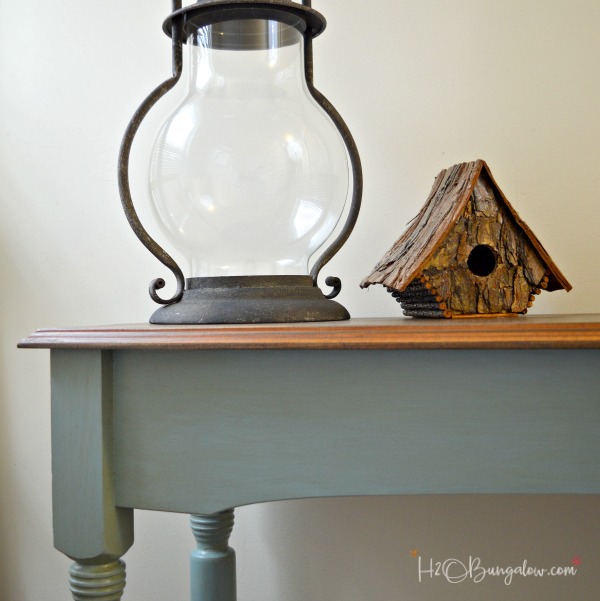 I desperately needed paint too. Today is the DIY Furniture Girls monthly post with a theme day. This month's theme is Words. The North House came furnished and let me gently mention that a lot of the previous owners tastes are not necessarily mine. This is the hall to the third floor bedroom.
In spite of the awful color of orange wood on maroonish carpet, the table fits well in this hall.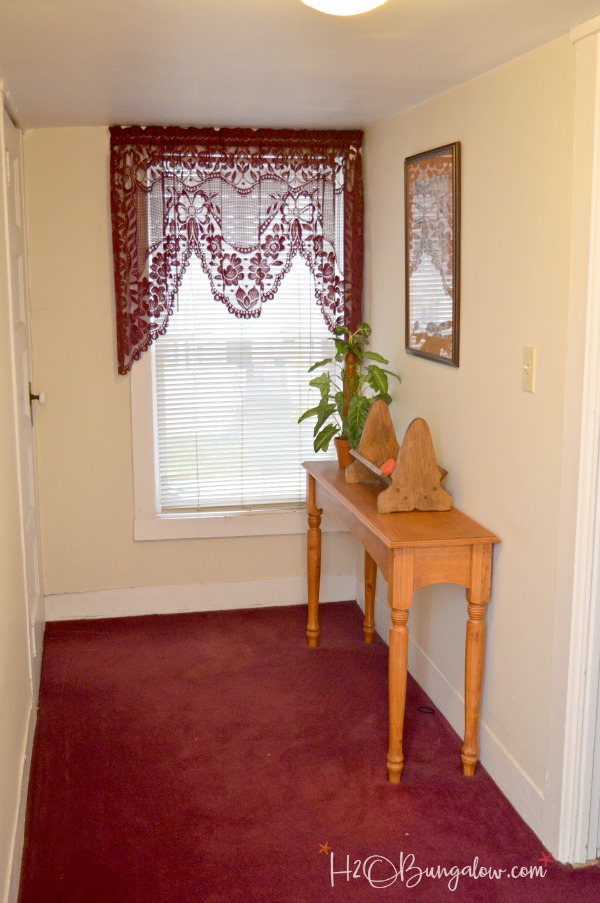 It just needed some vision…and new flooring. The vision I can take care of now. The flooring will be here in a few weeks:)
I sanded down the top and gave it a coat of Minwax Dark Walnut Stain.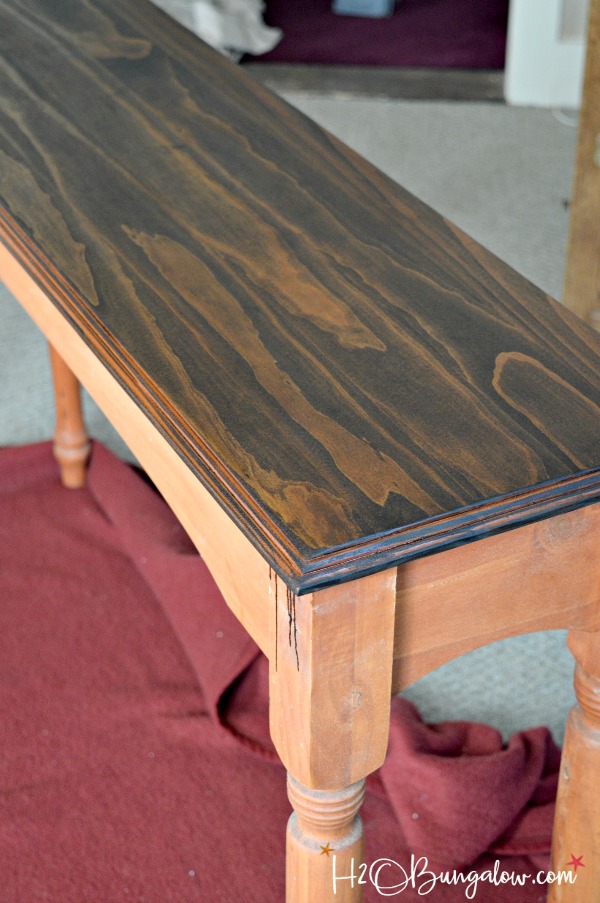 The base got two coats of the Beyond Paint in Nantucket. This stuff is like pudding, so I'd dip my brush in the container and wipe it on the foil so there weren't any globs of paint on the brush.
Since I'm getting ready to paint the kitchen and bathroom cabinets I wanted to see how well the paint went on without me tinkering and watering it down. It's supposed to have special properties that make the application easy without brushstrokes specifically for furniture and cabinets. This is not a sponsored post guys, I was just curious to see how well it worked. I have to say I was impressed.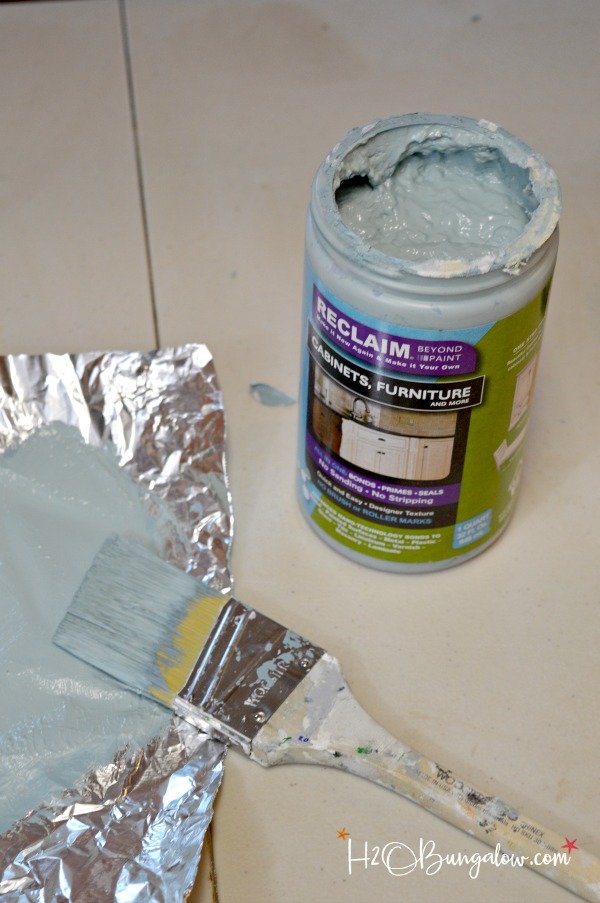 You guys know I like layers and depth on my furniture painting makeovers so I added a coat of the Beyond Paint Glaze onto my blue painted console table. After trying to apply it with a rag I switched to a cheap chip brush and worked it on in thin layers. As it dried I worked it more to get some areas thicker than others.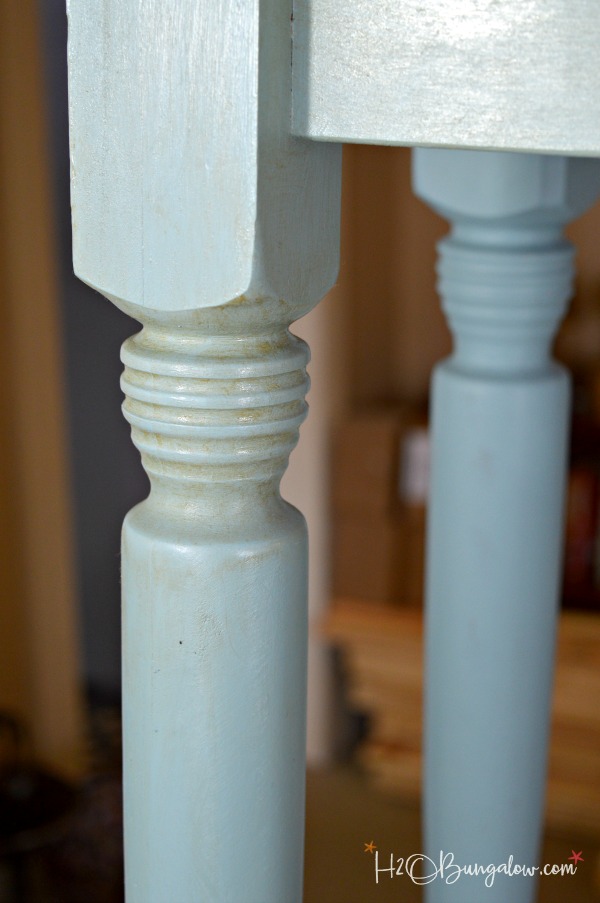 That old orangey table just needed a new look. The blue painted console table looks just right for the hall now.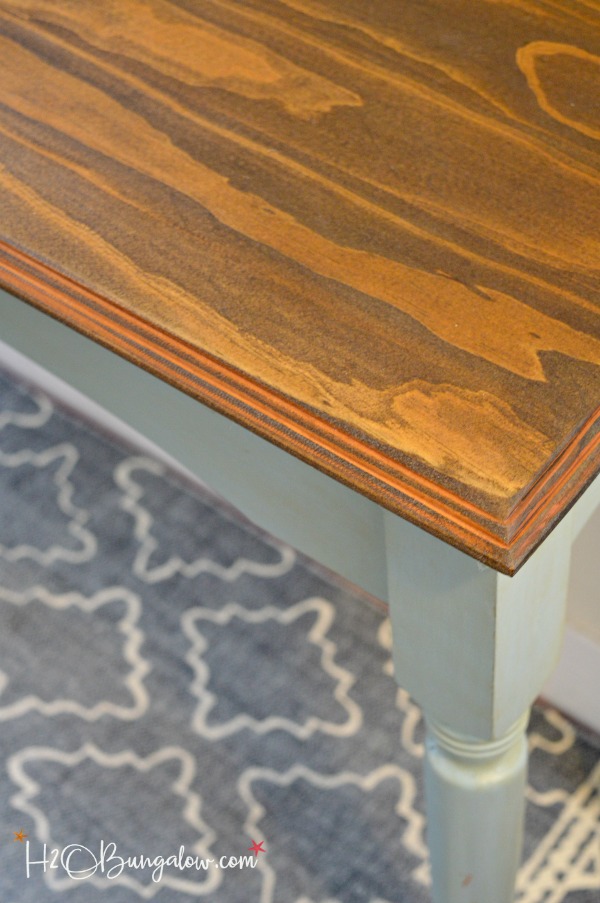 Remember earlier when I said this months theme was Words? Well, here comes my words. Yes, friends and fellow team mates, I know the words were supposed to be on the furniture. But I've been away from home for 6 weeks now working on the North House Lodge and thought I had stencils packed to come with me. Oops 🙁 Supplies are not easy to get out here, so my vinyl stick on to the wall words had to do.
You have to admit, it does fit well for the North House Lodge though 🙂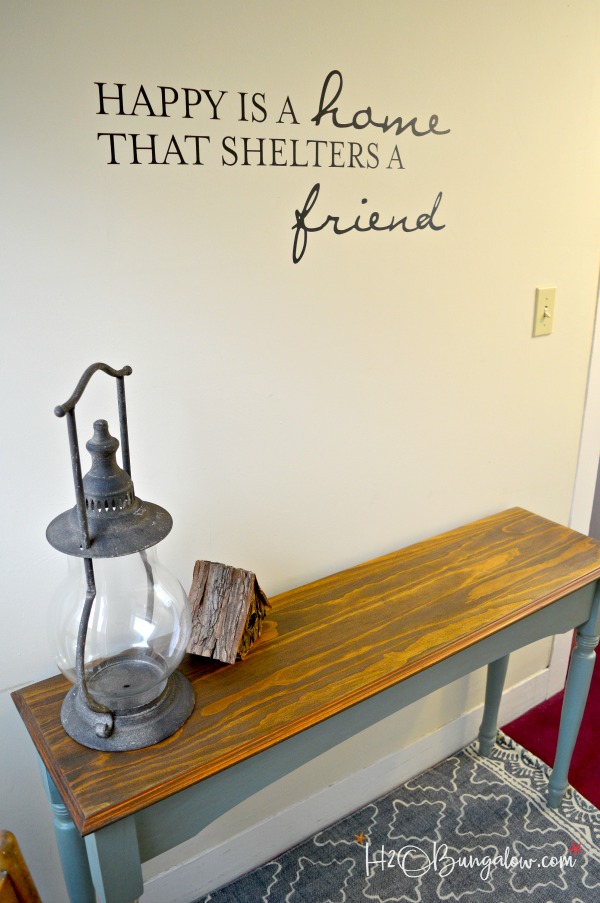 This blue painted console table makeover is one small step forward in the 6 week overhaul I'm doing in this place. My staging will be better in a few weeks when there is better decor in the house and the rugs have been changed. Yep, I know window treatments will be a nice addition too. In the meantime I'll keep on cranking out projects. If you missed my first two I shared how to remove veneer from an old mirror and mimic the look of Restoration hardware's deconstructed line and I built an amazing industrial style TV media stand with wheels.
Don't forget to pin this for later!