I know the last few weeks have been short on projects and sometimes short on posts here on the blog. There's a good reason for it and I promise I haven't been sitting on my duff. I'm excited to finally be able to share it with you! Do you guys remember a few weeks ago when I first traveled home, I shared a post about experiencing fall again that I had a big announcement to share with you?
It's time to share!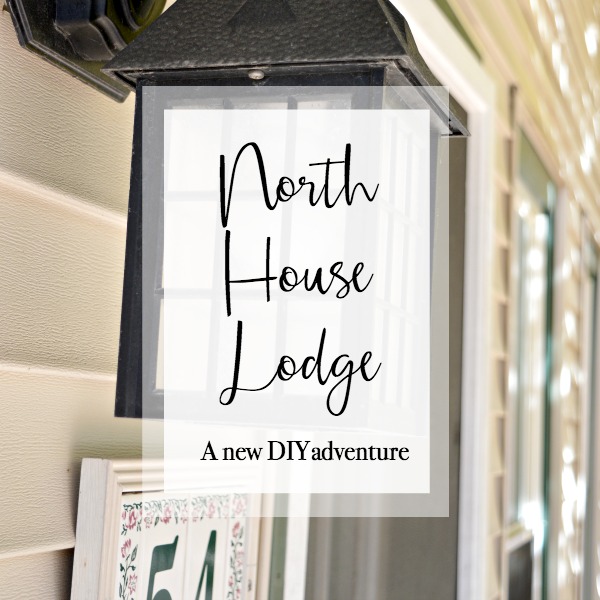 As much as I love the beach, the North has a piece of my heart. It's where I grew up and it will always be a special place. I've always wanted to have a connection back home and near my family. Well, DH and I came across an opportunity to pick up a vacation rental property in Vermont and we decided to go for it. We've also added another DIY rental project, The Mill Place, and it's coming along beautifully.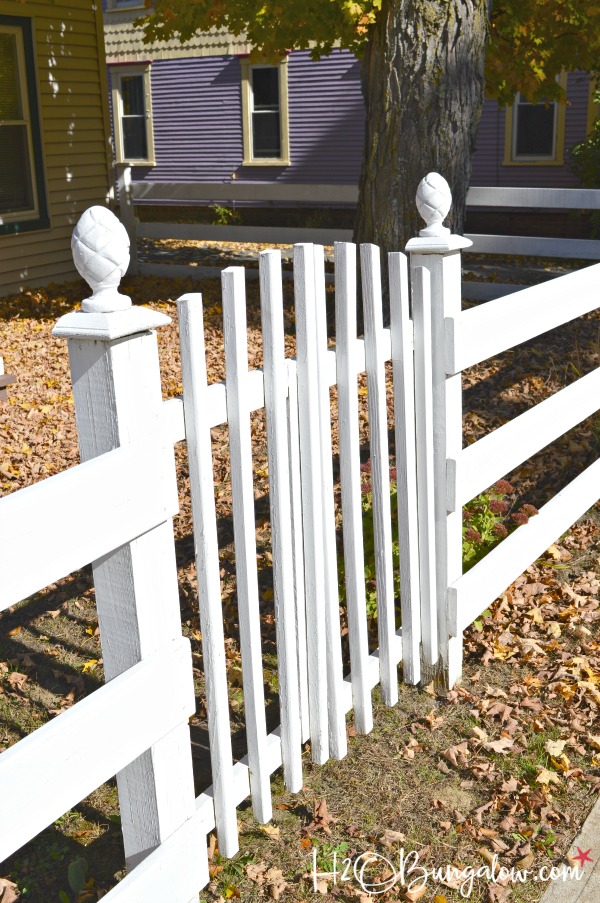 This will give me lots of new material to share with you guys now and in the future along with the projects I have left to finish in the project house in FL. I'll work on both throughout the year which gives me a fabulous opportunity to share completely different home improvement and home decor styles! You'll still get plenty of coastal and beach and now I'll add farmhouse and New England to the mix. Our new place is a duplex in the charming town of Ludlow Vermont, a small town at the base of a ski mountain with year round family activities.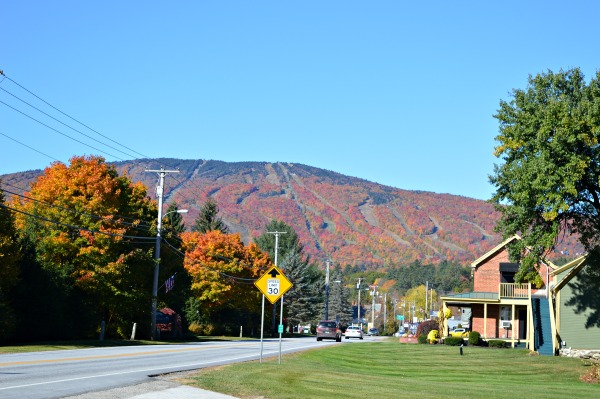 It's an old post and beam house with loads of character that was built somewhere between 1850 and 1900.
I'll have two more kitchens to work on. You can see my renovated kitchen in Florida here.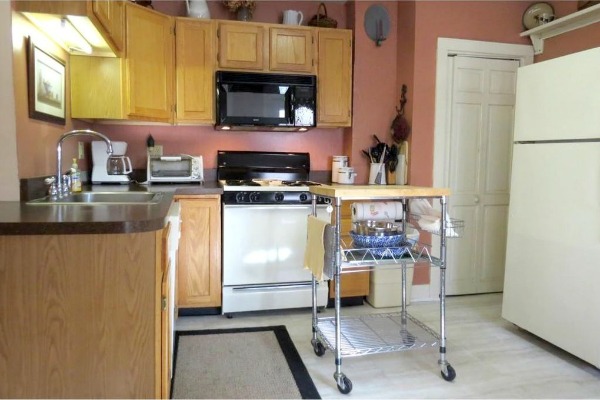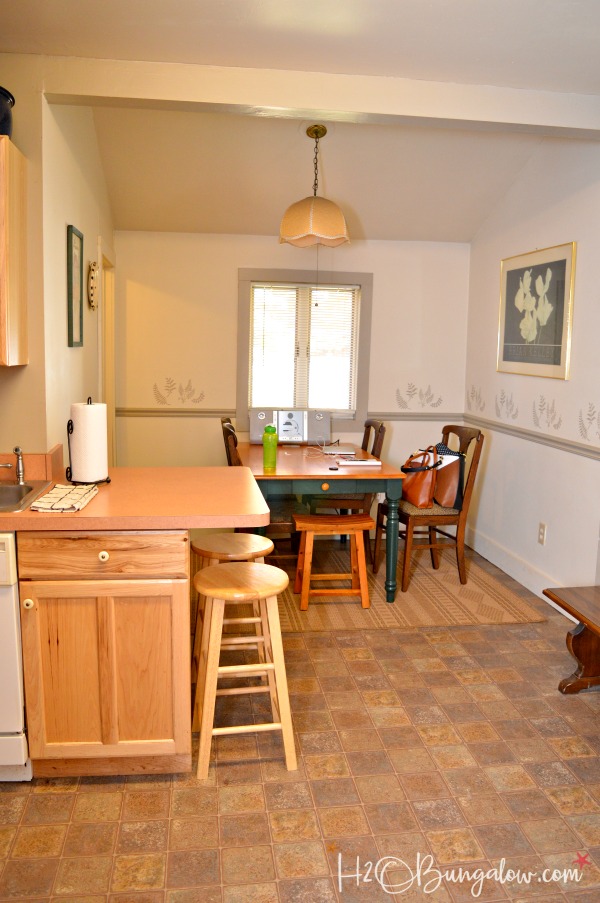 Four more baths to get creative and transform. I finished our three in Florida, my coastal half bath which is in my studio, a family bath renovation and of course my favorite of all, our natural and modern master bath renovation.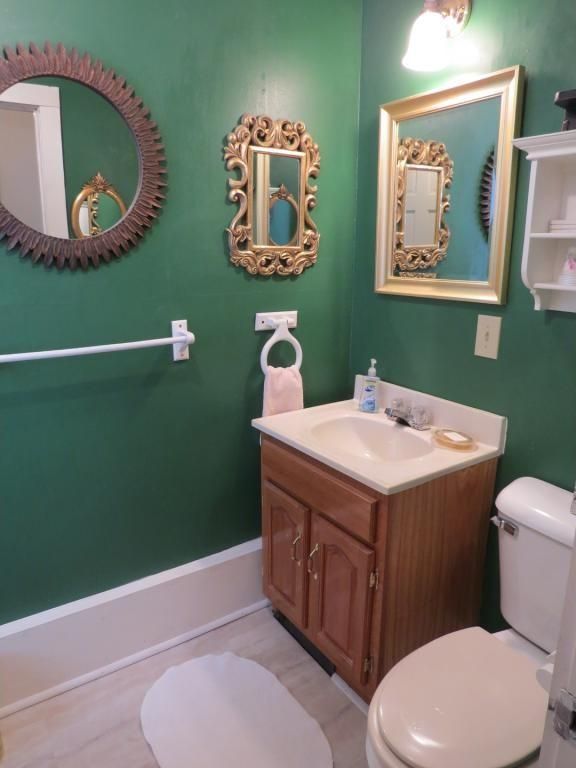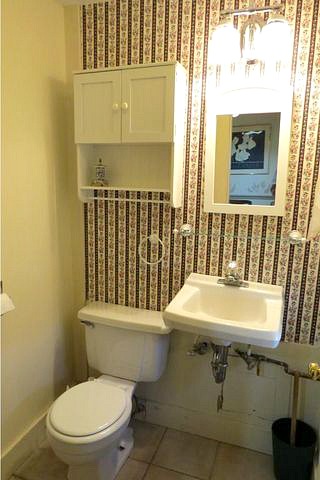 …six bedrooms, two living rooms and a lovely yard to roll up my sleeves and tackle. Whew! It's going to be work and it's going to be fun!
This place has great bones and a sound structure.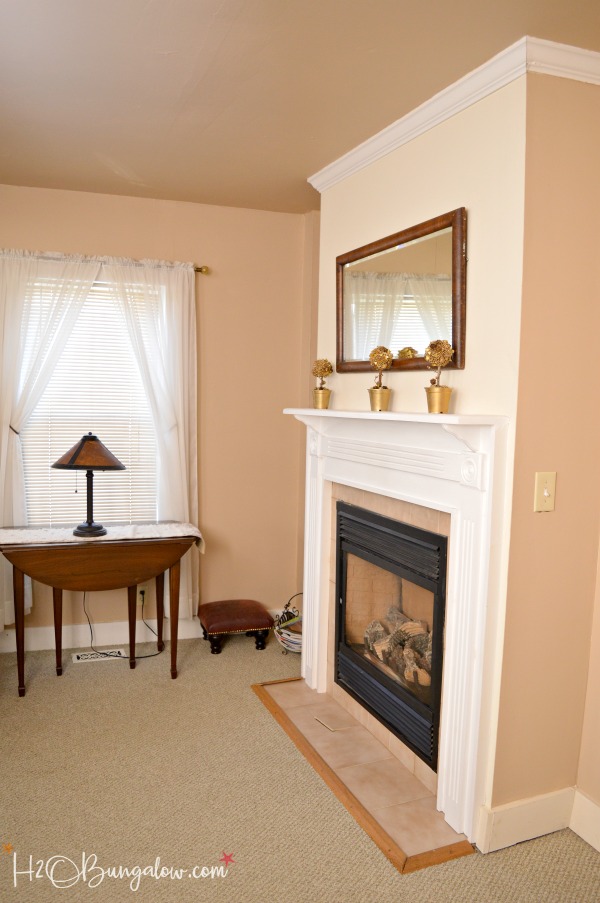 Yes, it needs some work. Do you spot the three colors of carpet in this picture?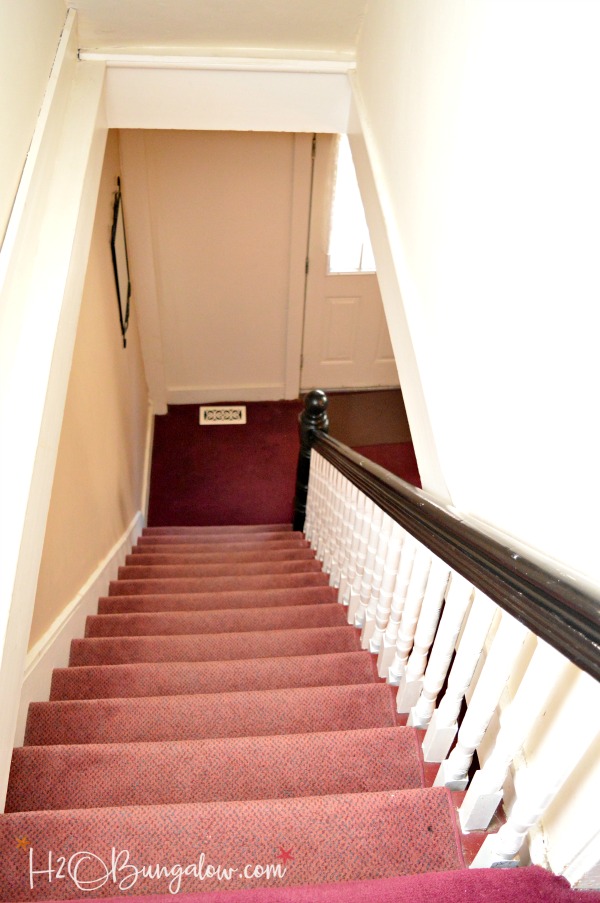 It just needs some creative TLC which is what I usually look for in a home anyway. There's lot's of hidden charm just waiting to be brought out.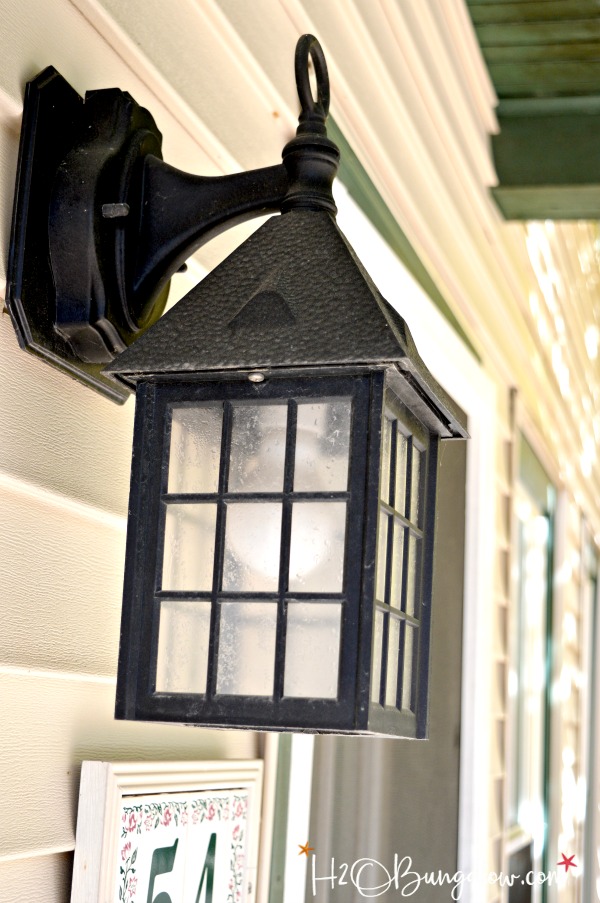 I'm going to get busy real soon doing just that.
Over the next 6 weeks or so I'm doing a whirlwind makeover on whatever I can fit in that will make a big impact as well as a huge amount of decorating and staging to make it not just competitive but stand out as a wow in the local vacation rental market.
We're calling this place the North House Lodge, I think it's a fitting name to go along with H2OBungalow, don't you agree?
You guys will now get the best of both worlds as I share my DIY projects in home décor and home improvement on the North House and in Fl at H2OBungalow!
I hope you're ready to have some fun because I sure am!