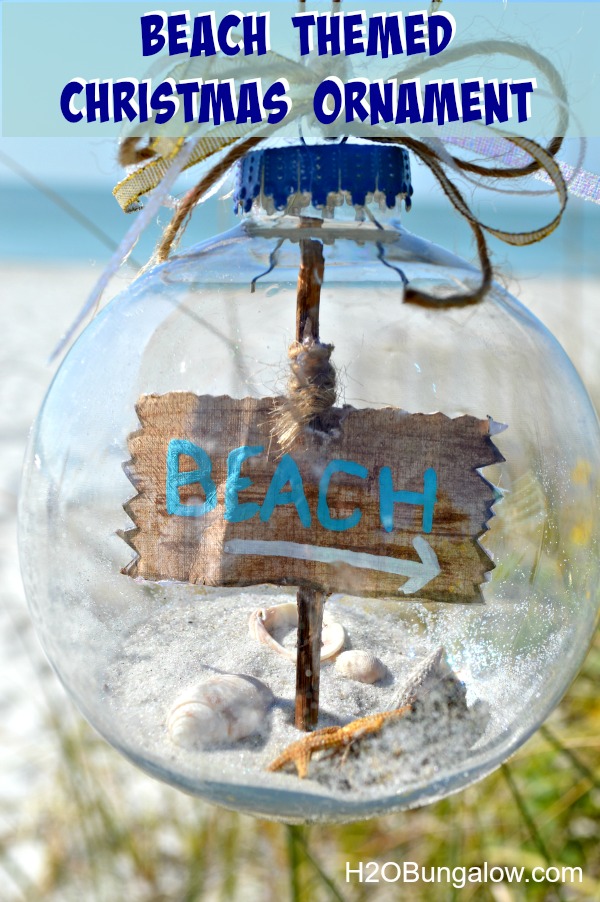 Holiday gift exchanges are fun, fun, fun! Even more so when it's with a group of super creative and talented DIY bloggers from all over the US! We had one simple criteria..the gift had to be made. Of course I planned on making something coastal. I made a DIY beach themed Christmas ornament. My partner in creativity for this event is the talented Leslie from House Along The Way. I'm sharing today how I made my coastal Christmas tree ornament and I get to share what my secret Santa sent me as well! Looking for more ornament ideas? I collected 102 Handmade ornaments, you're sure to find one you love.
I met Leslie last year at the Haven Bloggers Conference. She's super nice and very creative! I happen to know that the beach has a special place in Leslie's heart. So for my gift exchange I thought sending her a piece of our beach was an excellent idea!
Here's what I used to make the DIY beach themed Christmas ornament for Leslie. I started out with a large clear plastic round ornament.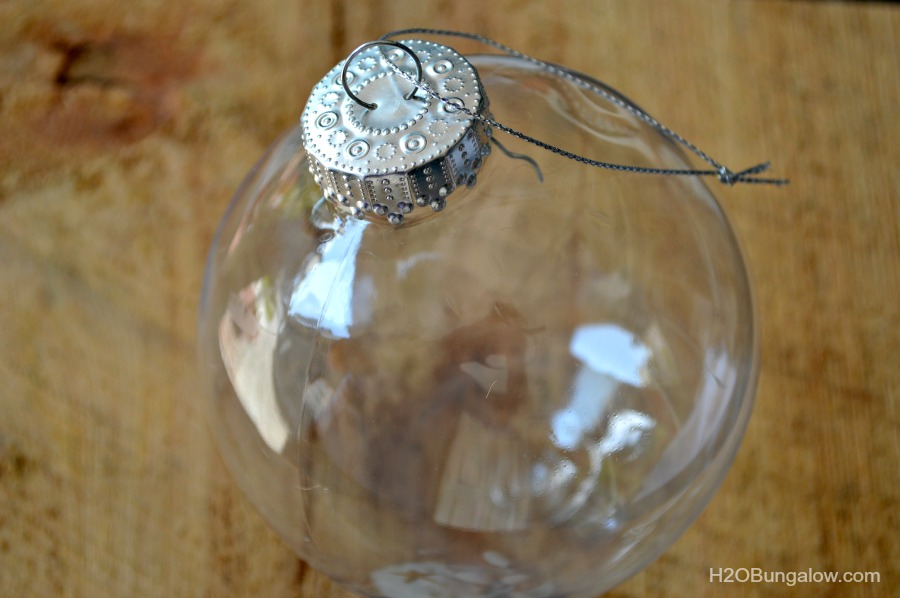 I collected a few of my favorite beachy items. Sand, driftwood, shells and couple starfish. Everything but the starfish came from our local beach.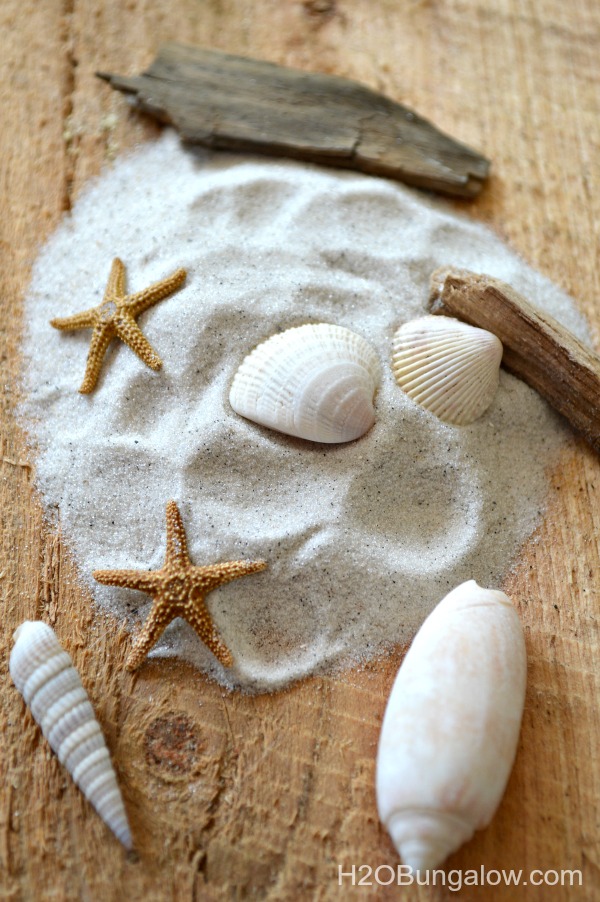 Just because you can't have enough glitter at Christmas, of course, I had to add some clear diamond dust glitter to the sand.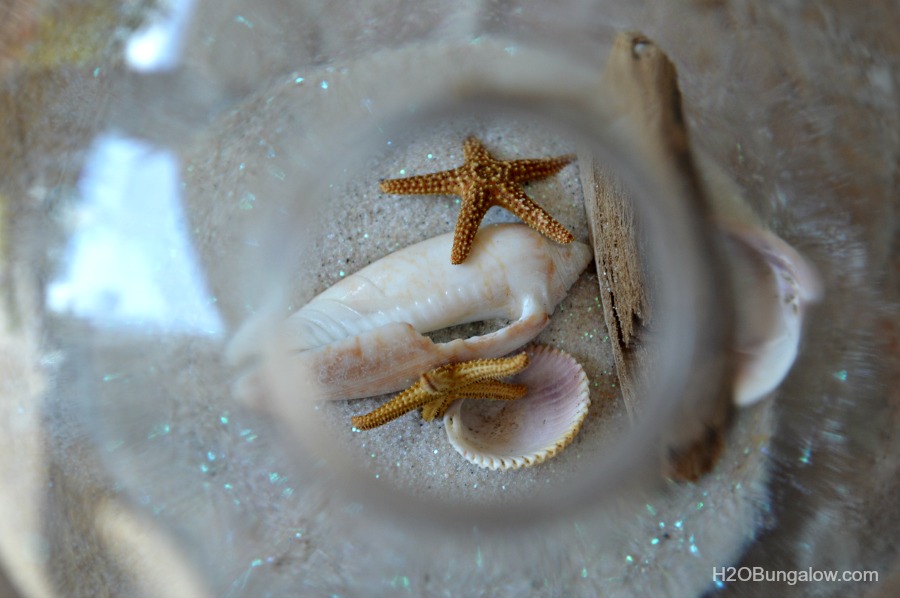 After adding the sand and shells, my DIY beach themed Christmas ornament was still looking kind of plain. So I decided to made a little beach sign out of paper and a wooden skewer. Hot glue worked great for putting it together. Here's a little tip (because I learned the hard way) If you're adding a sign, be sure to make the stake (skewer) long enough to go to the top of the ornament. The narrow ornament top will hold it upright. Otherwise, your sign will sadly lay on the bottom of your coastal Christmas ornament. 🙁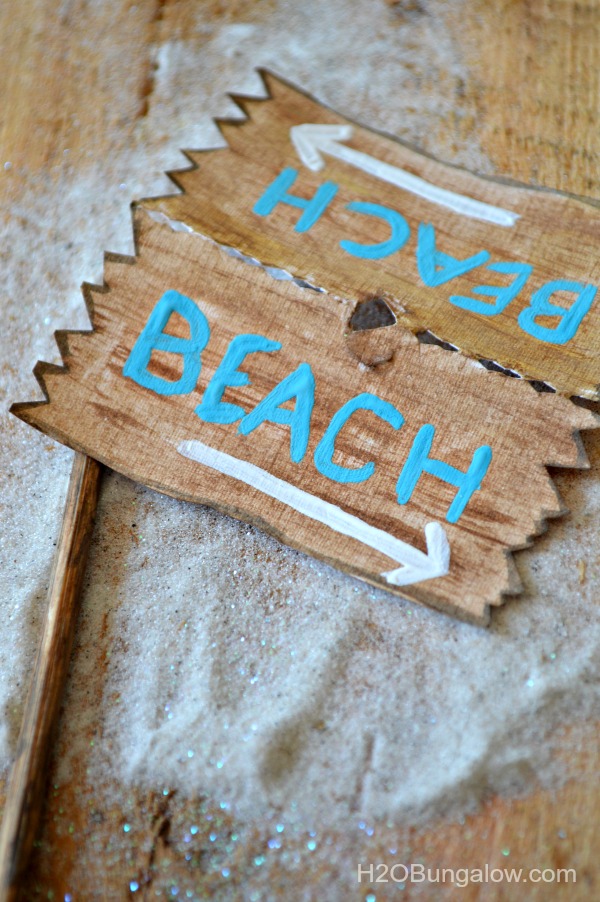 getting the sign into the ornament was easy, I wrapped the paper edges around a pencil and carefully slid it in. I straightened it out once it was in place.
To finish my ornament gift off I spray painted the ornament top with my favorite beachy blue color and topped it off with a twine and gold glitter ribbon bow.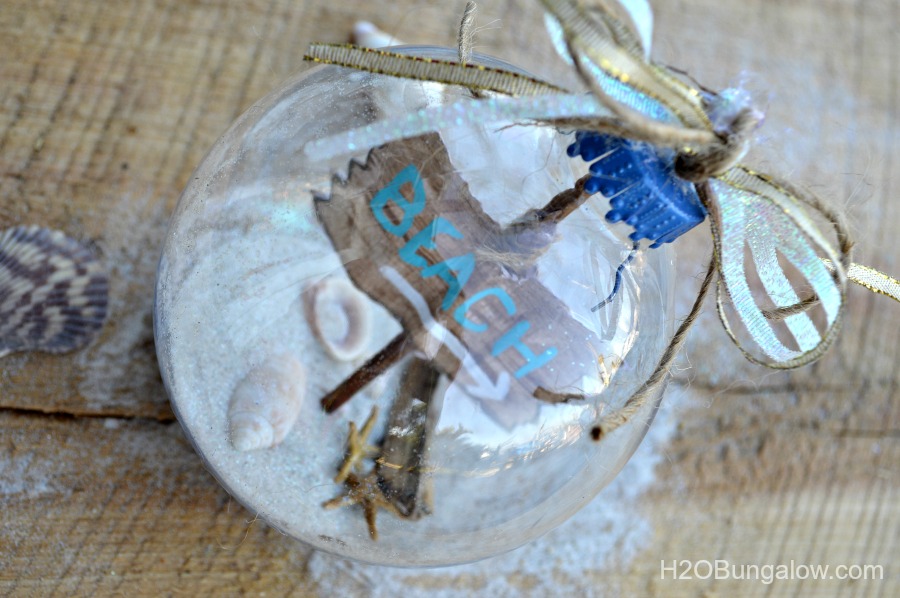 Of course I had to take a photo at the beach where the sand and shells came from 🙂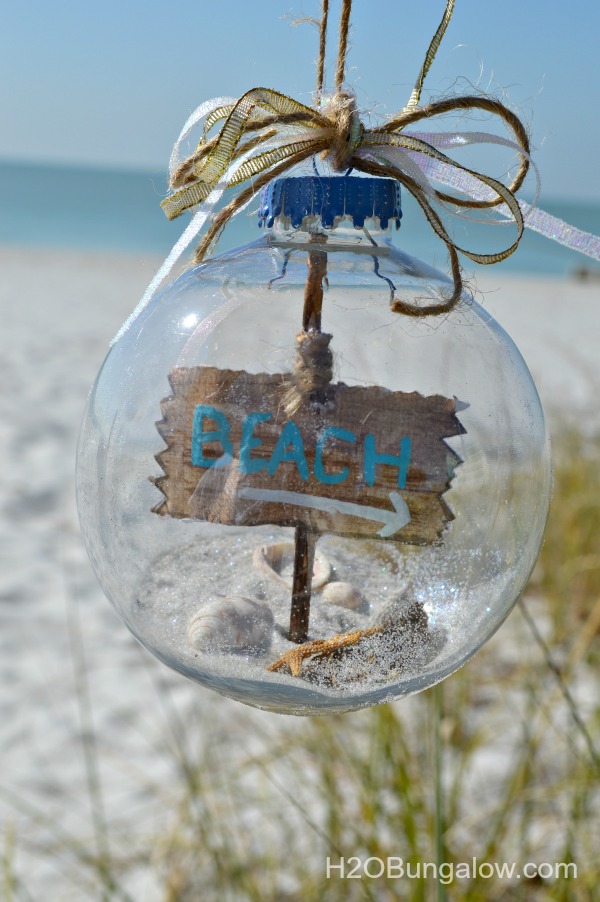 And then I carefully boxed up my DIY beach themed Christmas ornament and sent if off to Leslie's house.
A few days later…my box from Leslie arrived!
I absolutely LOVE the burlap sign she made. I have the perfect place for it too.
…and yes, Christmas is better at the beach! At least in our family!
Thank you Leslie!!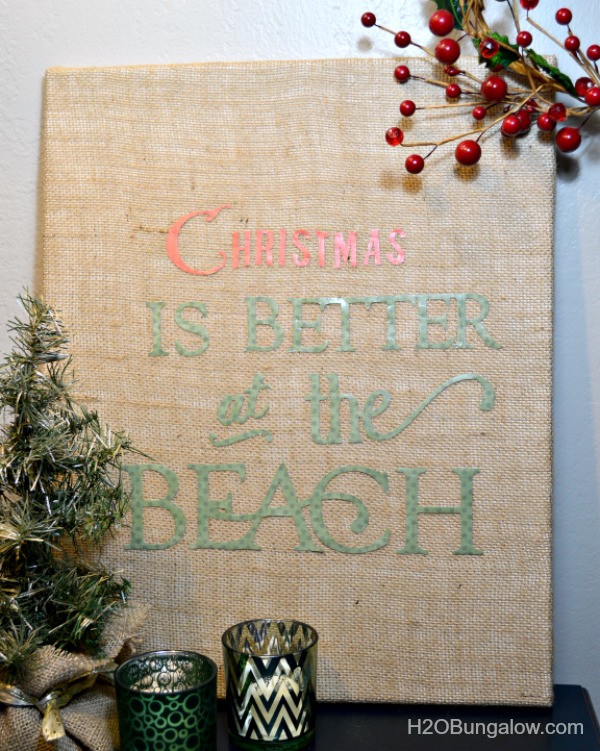 If you love a coastal Christmas, you'll want to see my Coastal Wreath , Coastal Christmas Tree Ornament, and Silver and Gold Christmas Tree Ornaments .
But…wait! There's more! Take a look at the rest of our talented group's Christmas decorations below!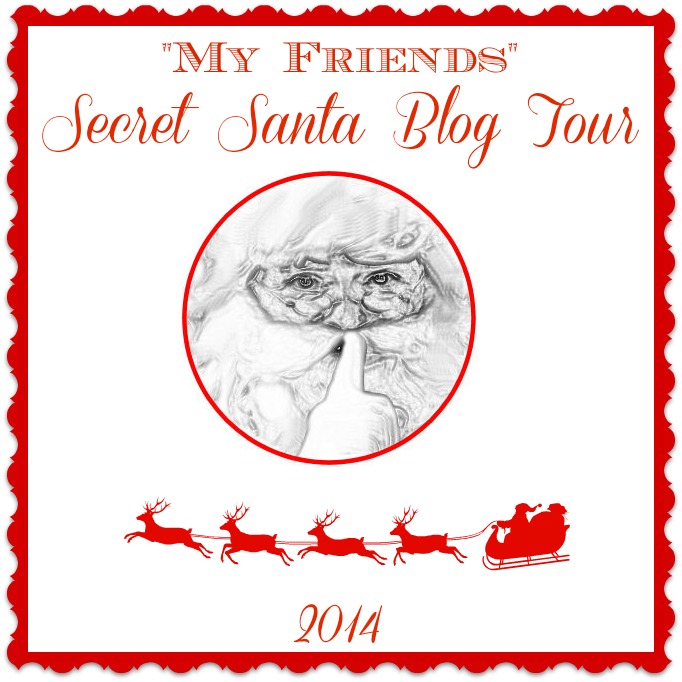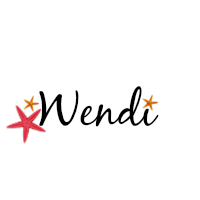 Love a good dose of DIY home decor, home improvement, the challenge of woodworking and creative ways to make your home look fabulous?
Me too!
I'd love to share mine with you. Click here to sign up for my post emails and I'll send a quick note when I have a new project to share.
Social media fan? Don't be shy say hello! I love when you guys do that! I'm interactive on Facebook and I share lots of other projects and, useful inspiration for the home and content I don't share anywhere else. Follow H2OBungalow on Facebook here
Oh heck, just follow me on all social medias. We'll have some fun…promise:) Follow H2OBungalow on Instagram , Follow H2OBungalow on Twitter , Follow H2OBungalow on Pinterest, I'm on Periscope! @H2OBungalow
I use affiliate links in my posts. If you should make a purchase I will receive an itty bitty commission at no cost to you. Thank you in advance for supporting my blog…my two cats and our boxer dog