I gave new life to a plain vintage chair with a sailboats and stripes makeover. It's now a DIY nautical accent chair and a great piece in our living area. It replicates an old seafarin' nautical chair that looks like it's had many a season on an old ship.
We brought this little chair back from an out of the way antique shop in England years ago. It fit nicely into a corner in our last home in Texas. But here, between a downsized home and a huge style change it stuck out and not in a good way. This is an old project but I wanted to share it with you guys because it's unique.
…yes, I know we don't have baseboards in this picture, but we do now!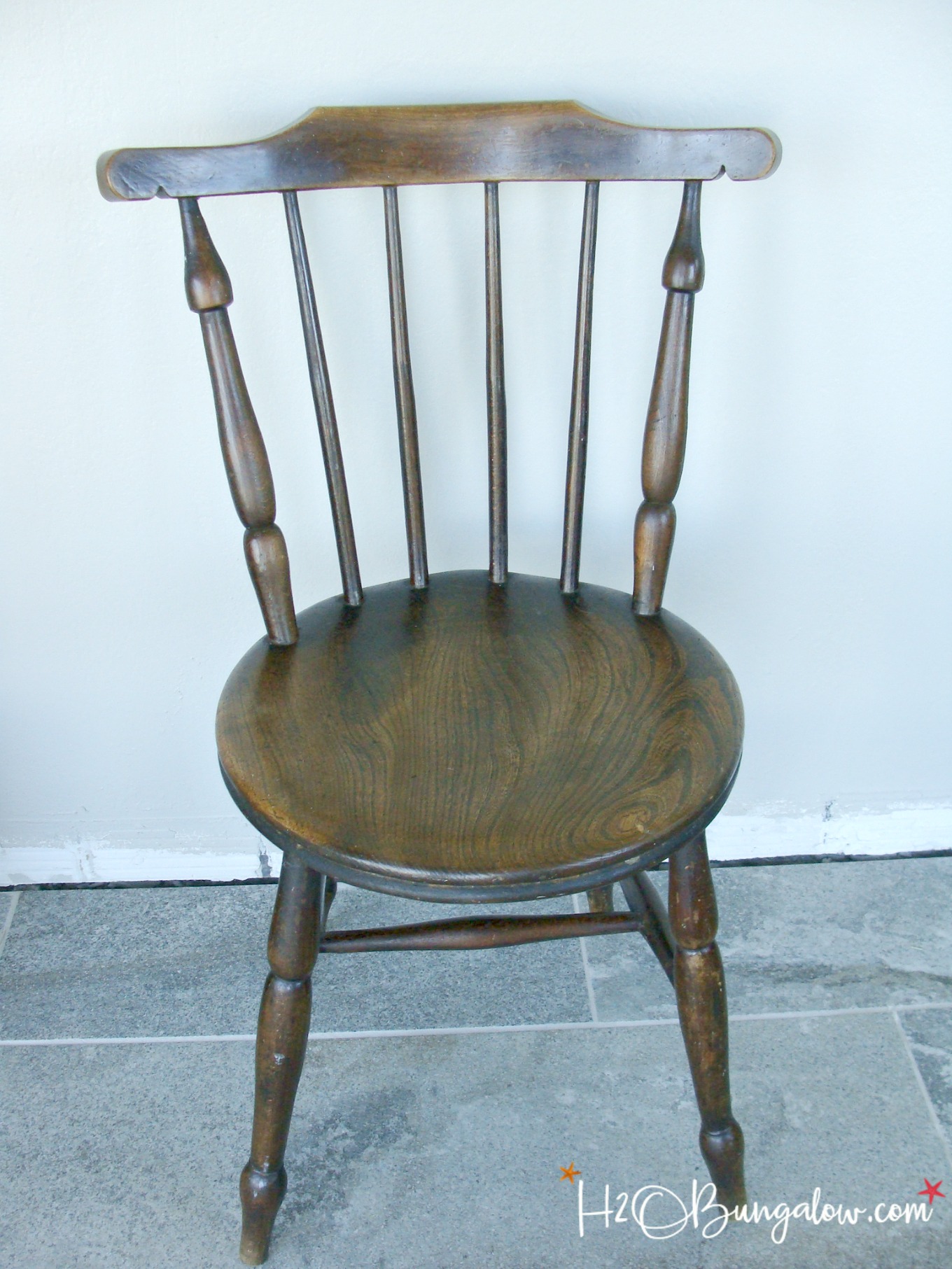 All it needed was a bit of an image change to fit in and earn its keep. That's when I decided I could turn it into a DIY nautical accent chair which would save this little bit of our history from being sold off on Craigslist.
And so…I reimagined my plain old chair into nautical seating with a coastal vibe. I love the new look and this little chair proudly has a spot in our little FL home.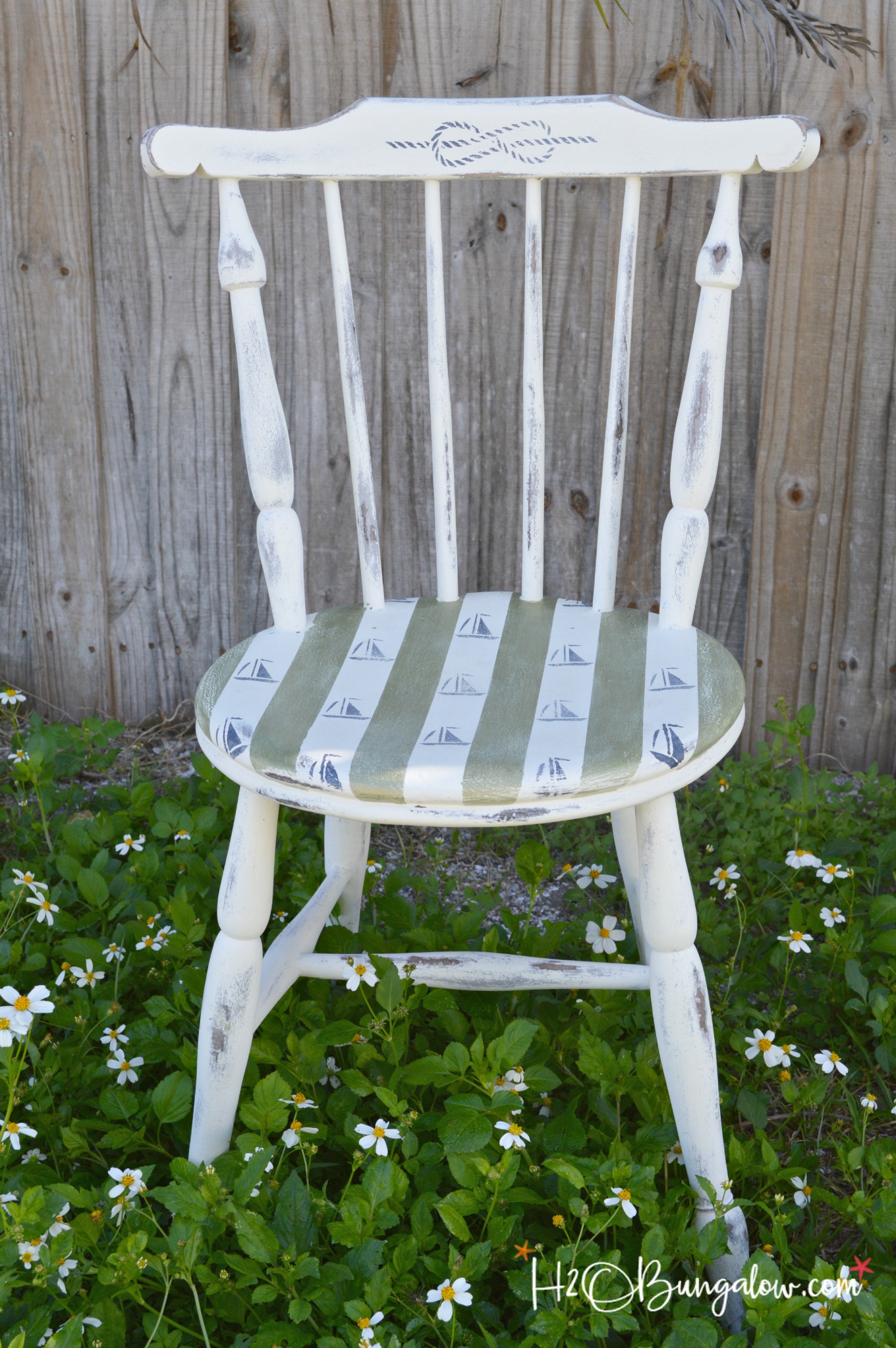 Note: I use affiliate links to help you find the products I used. If you make a purchase I get a small commission at no cost to you. The affiliate money I earn helps cover the overhead costs of H2OBungalow. Thank you for your support!
How To Make a DIY Nautical Accent Chair
Supplies needed to make a coastal chair with stripes and sailboats.
wood chair
Frog tape painters tape
wet rag
cardboard
220 grit sandpaper
quality paint brush
clear wax to seal the paint I love Fiddes Wax
Painting stripes on a chair is pretty easy and looks great. Prep your chair for painting and apply two base coats of paint. Let it dry completely before adding the stripes. When your working on a freshly painted surface, it's important to use good quality tape. I only use Frog tape for sharp clean edges. I've tried other brands but they didn't work as well. Bad stripes can make a good project look awful.
Since the stripes on this chair are evenly spaced, using the tape alone as a guide worked well. If you want to paint stripes that are different widths, read my post on my tween dresser makeover.
Ready? OK. Start in the middle of the seat and place the first piece of tape and carefully set the next pieces along the side of the first. Continue laying tape and work your way out towards the edges. Next, pull off every other tape row to reveal the stripes. Be sure to press firmly on all the tape edges to get a good seal before painting.

I used American Paint in Homeplate for the white base on the chair. Chalk paint has advanced so much that I think you'd be OK with just about any brand of quality chalk paint these days. I had some Martha Stewart Vintage Gold Gilding Paint in my cabinet and used it for the seat stripes. I think the aged color looks authentically vintage. I used leftover blue paint from another project and stenciled the sailboats on the white stripes.
Adding the sailboats was a bit tricky on the curved seat edges and at the back rails. I knew I'd have to fold the stencil to fit in the tight spots and possibly cut it. I didn't want to ruin my original coastal stencil on this project chair and made a stencil from my original stencil onto heavy card stock. I folded the new disposable stencil and bent it to get a good fit in the curves. If you have a cutting machine like a silhouette you could make a stencil from reusable vinyl too.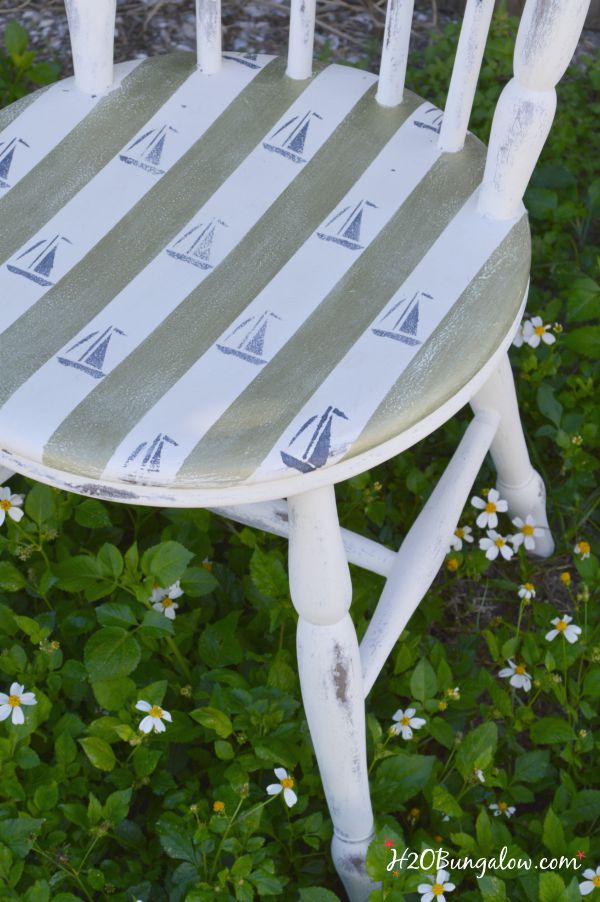 Most of the chair was distressed with wet sanding. which is just using a damp rag to rub off some paint. I didn't want to blur the stenciled sailboats so I distressed the seat with a fine sandpaper on the chair stripes and sailboats.
The chair back was a bit plain so I added a stenciled nautical rope knot onto the top. Yep, it's the same rope stencil that I used on my Sail Away Pillow project from last week.
Add a coat of clear wax to seal everything. Always let your furniture pieces cure for a week or three, you'll be much happier with how well they stand up to everyday use 🙂
That's all it needed to be the perfect nautical accent chair in our living room. It has a touch of the old salty dog decor I love and yet it's still kind of refined, not too casual or too vintage.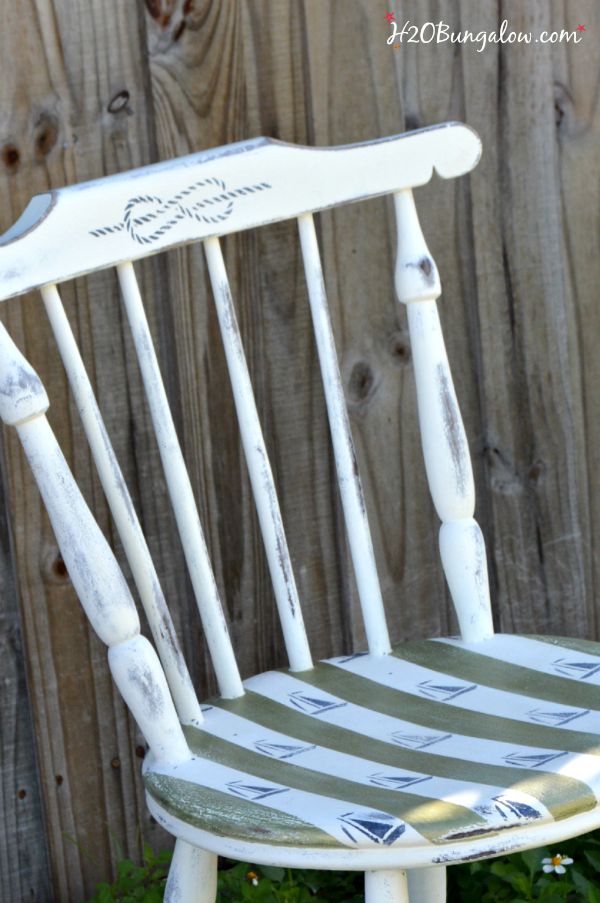 We always need more seating. Especially during holidays and when friends are over. It made sense to convert something I had into my own version of a DIY nautical accent chair that looks good and is useable.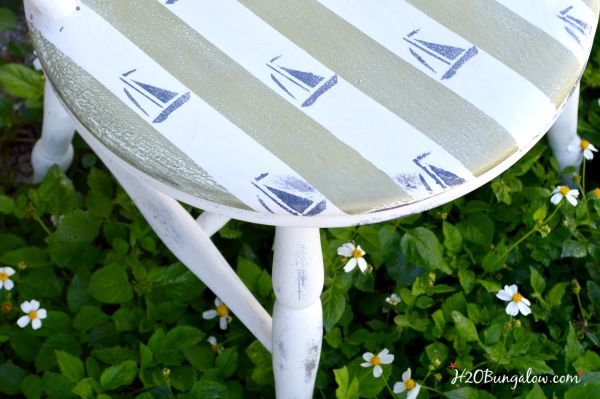 It's an added bonus that my sailboat chair has a special place in our family history.
Pin this for later!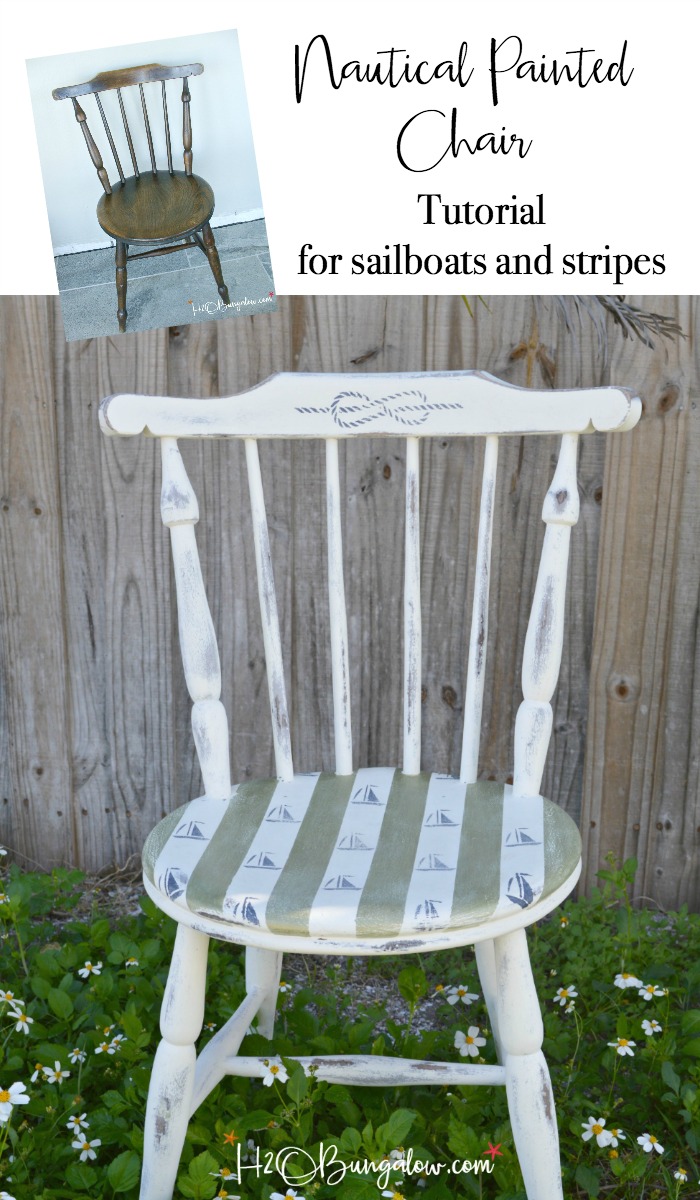 Do you have any favorite furniture pieces that stick out like a sore thumb? Pieces like my DIY nautical accent chair that you just can't let go of?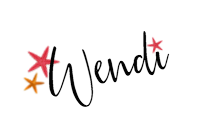 Other coastal and nautical painted furniture projects from H2OBungalow
DIY Beachy Starfish Stenciled Bench