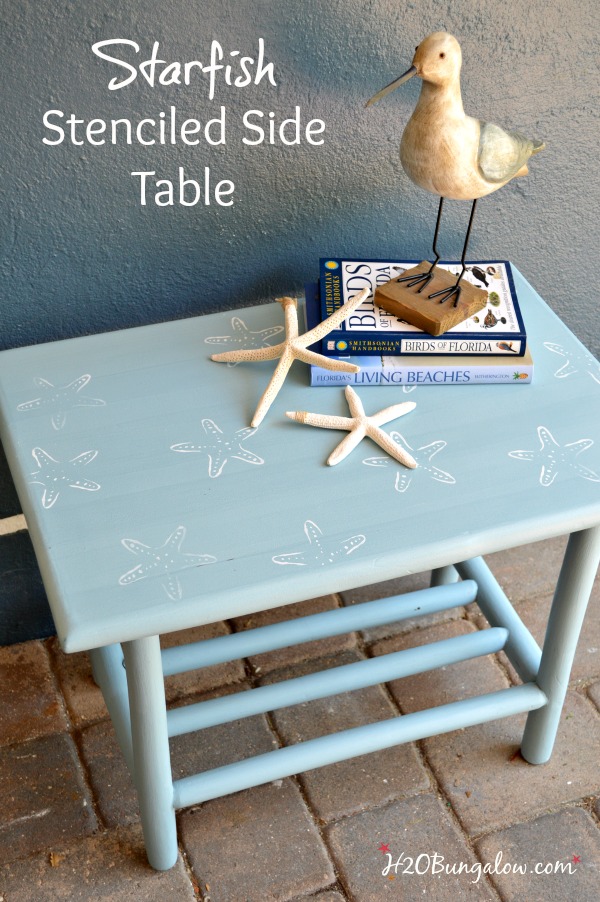 Today is Themed Furniture Day, it's one of my favorite days of the month. I belong to a talented group of furniture refinishing bloggers who get together and share a themed project. This month our theme is small tables. My project is a pretty little coastal starfish stenciled side table. It's an easy project that anyone can do in an afternoon. At first, I thought it might be too simple of a project. After thinking about it for a few days, I realized that every project does not need to be a complex mix of paints and techniques.
Sometimes simple is better.
This table has been sitting in my garage for months. I must have had an idea for it at one time because the top was already primed. For the life of me, I can't remember where I planned on putting it much less what I thought I'd do with it!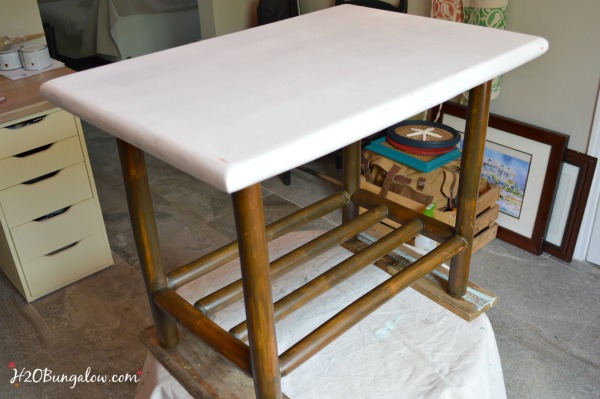 I used a few coats of Robins Egg Blue from Maison Blanche all over. Next, I gave the entire table a light sanding with 320 grit sandpaper before stenciling the starfish onto the top.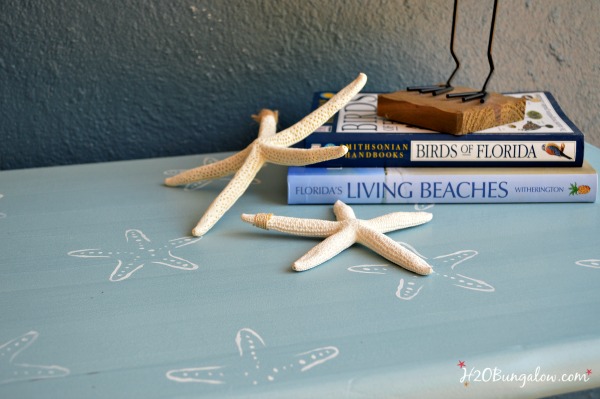 I stenciled the starfish randomly across the top and put a few half off of the edges. Last, I gave it a few coats of clear wax.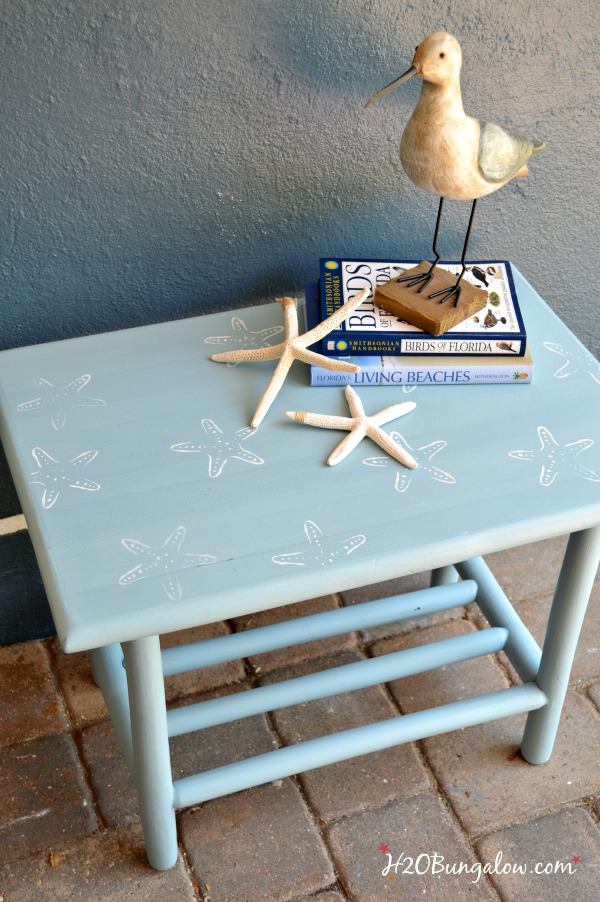 There you have it. Simple. That's all there was to this little starfish stenciled side table makeover. This would look darling in a sunroom, a casual living room, or even in a coastal beachy bedroom.
Me? Where am I planning on putting it? I'm still not sure 🙂
If you love nautical and beachy themed furniture makeovers, here are a few of my past projects for Themed Furniture Day: