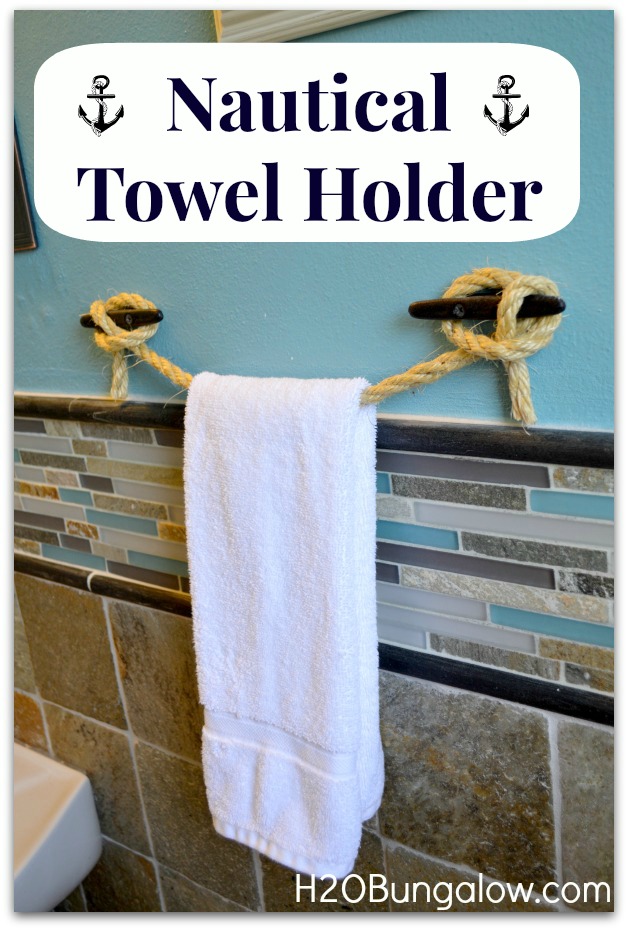 I put this DIY nautical towel holder together with a few cleats from Home Depot and some jute rope I had left over from another project. It puts the finishing touch on my coastal bath makeover!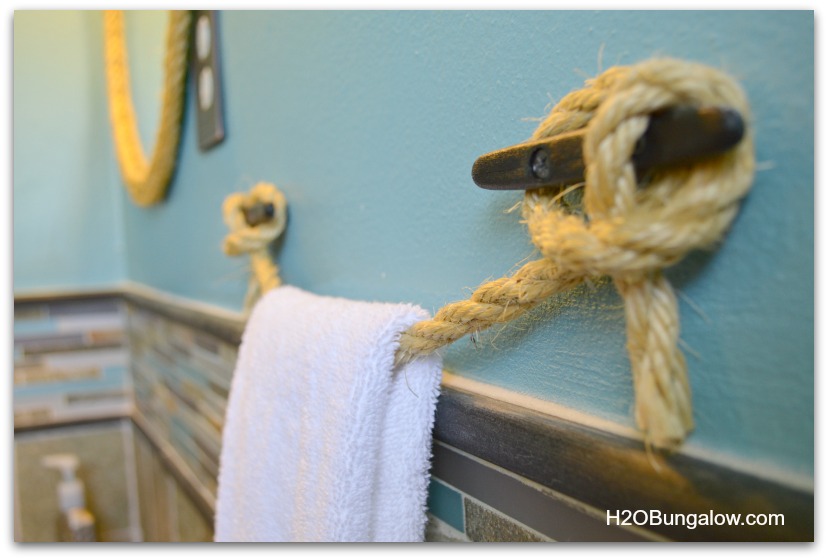 Adding a nautical rope towel holder like this one is easy and it works great for hand towels or bath towels.
This little half bath has no extra space. It's so tiny your knees almost hit the sink from the commode. No kidding! Using nautical rope as a towel holder worked well for us because it didn't stick out far from the wall. I don't think I could have fit a store-bought hand towel bar as well in the tight space I had to work with, even if I'd wanted to.
If you happened to be Girl Scout or Sea Scout at one time you'd probably show me a thing or two about knots. If not, then here's what I did to attach the rope to the cleats. The next two pictures show how I made the knot around the cleat.
First, here is a closeup of just the knot on my DIY nautical towel holder.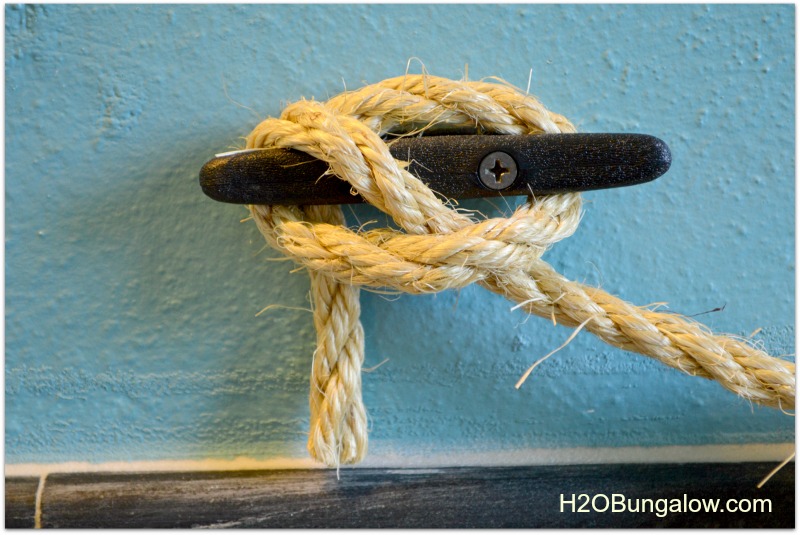 This is the same picture. I've added arrows and directions on how I made the knot. This knot will hold your towels without slipping off of the cleat. Do the same for the other end of the towel holder.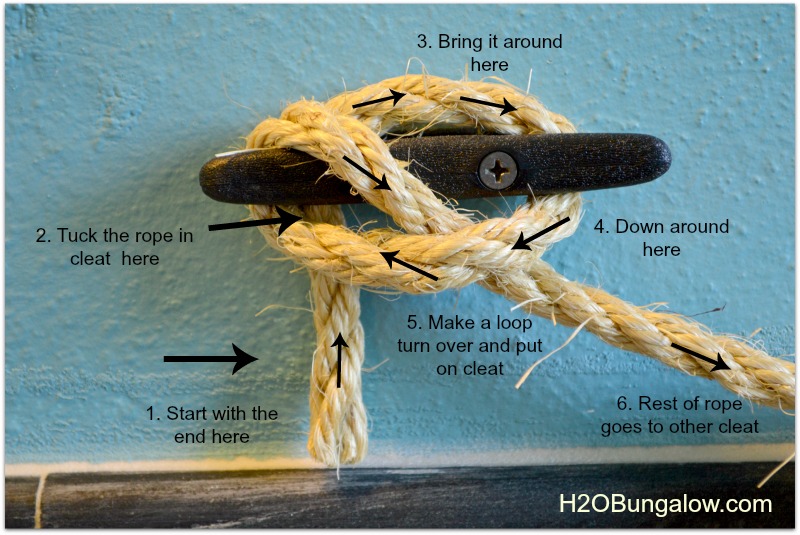 I like the nautical rope and cleat for a unique way to hang hand towels. Boating, and sailing in particular are a big part of our life here in FL. My DIY nautical towel holder was a fun way to bring our love of boating indoors.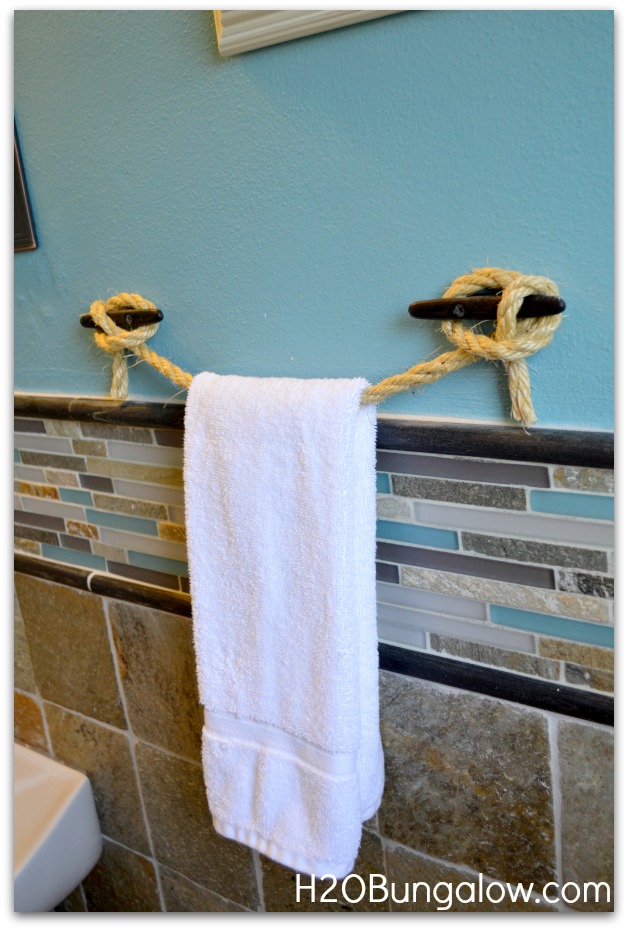 The nautical rope towel holder works beautifully with my copper fixtures too. If you haven't seen my reinvented copper toilet paper stand for this half bath you can read all about it HERE. It's gorgeous, and you'd never believe it was plain chrome in its earlier life!
I would have liked to show you more pictures of my DIY nautical towel holder in my little half bath…but that would spoil my big reveal for Monday 🙂 So until then my friends..
May you have smooth seas,
and following winds..

Don't miss a single creative idea I share! Click here to get my posts sent to your mailbox or follow here on Bloglovin. Either way, keep in touch!
You may see me linked up to some fabulous link ups which you can see
here.