Summer barbecue season is still in full swing with the big finale of Labor Day just around the corner. Is there anything better than a good old-fashioned barbecue with friends and family? Food just tastes better when it's cooked outside. Don't you agree? I'm getting hungry just thinking about it. Besides my favorite side dish, I like to bring a little something special when we're heading out to friends. These DIY painted wood spoons are easy, budget friendly and go great in a color coordinated gift basket.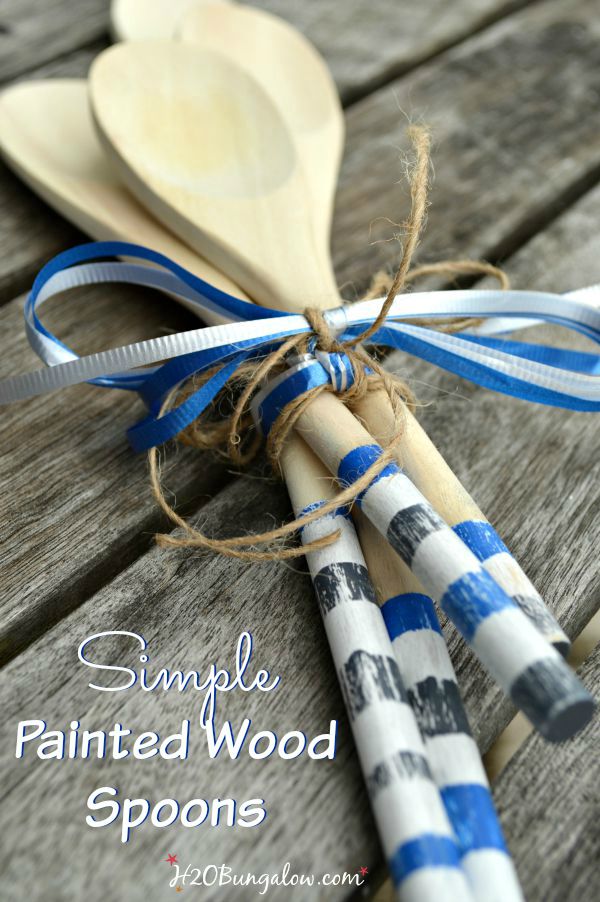 And they can be whipped up in no time at all!
I made my DIY painted wood spoons in less than an hour. Start with a plain set of wood spoons (I loved these even more than the plain ones I used). Use Frog Tape painters tape to tape rings in different sizes around the handles. Paint the rings in different colors and allow to dry. I used paints I had on hand, a blue craft acrylic and Americana Chalky Finish paint in Relic and Eternal and sealed only the painted handles with Americana Decor Ultra- Matte Varnish.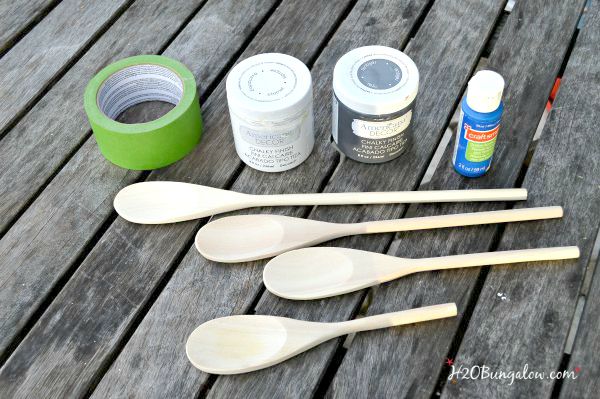 When the paint is dry, lightly sand the rings to even out paint lines and distress the spoon handles for a little character. Use the sealer over the paint and allow to dry.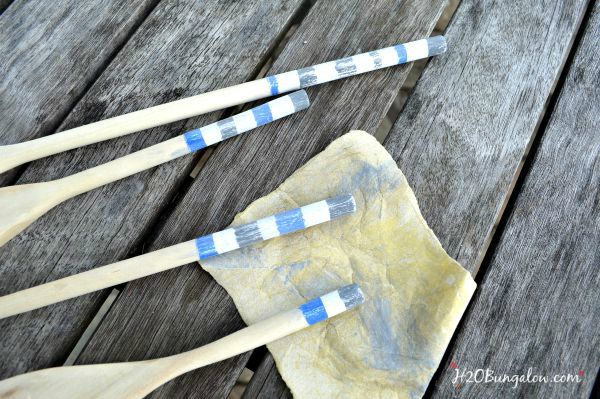 That's it.
I like to tie my DIY painted wood spoons together with a coordinating ribbon.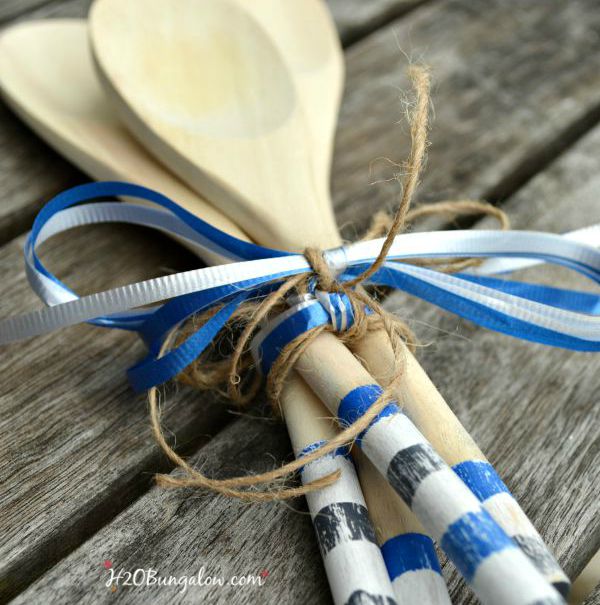 Tuck a little shredded gift paper and a matching tea towel into a colorful baking dish for a thoughtful gift with a beautiful presentation.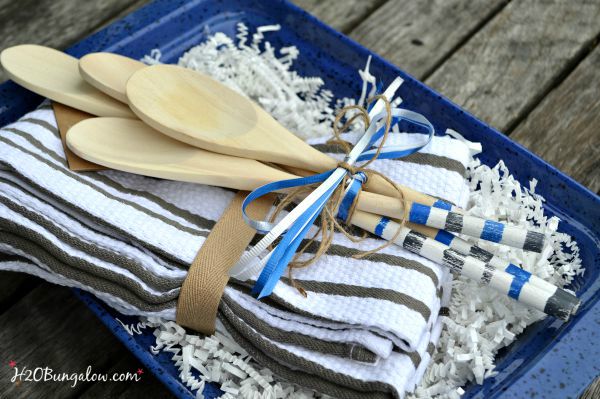 Be sure to include a note that the DIY wood painted spoons need to be hand washed only:)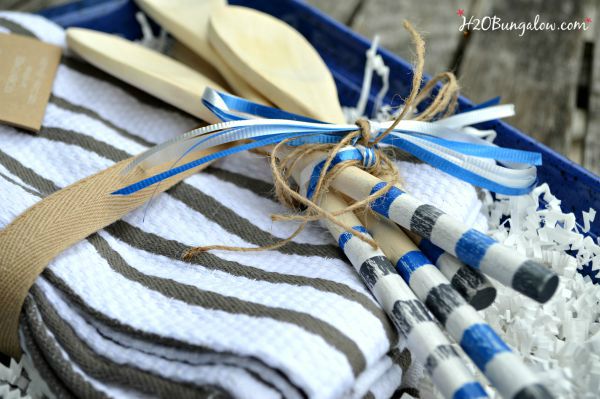 These are so good looking, I'm thinking of making a set of painted wood spoons for my kitchen too!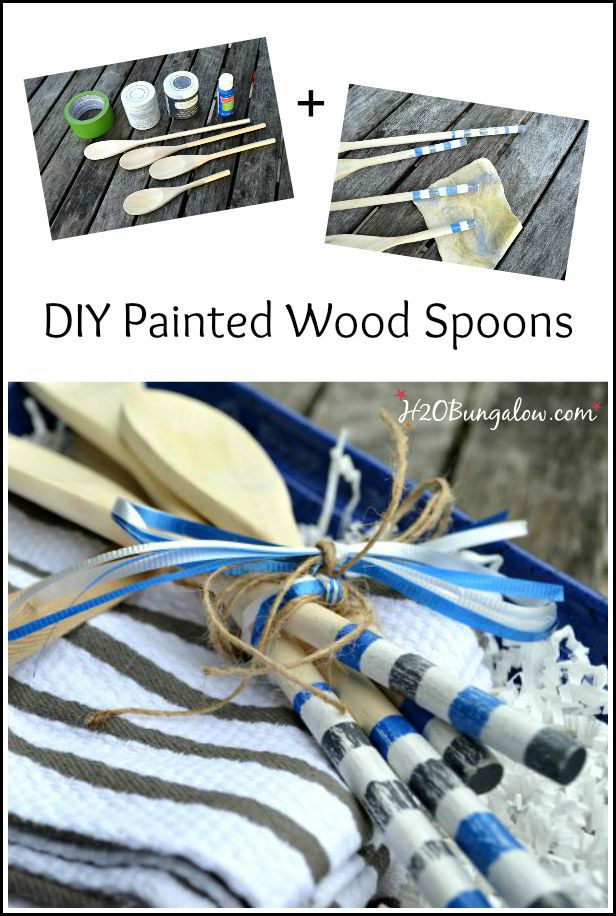 What color would you use on your set of DIY painted wood spoons?
Would you keep the for yourself…or give them away?
Are you eeking out the last of this years summer fun? Here's few more posts that will help do just that 🙂 These DIY Patriotic Mason Jars are super as a hostess gift or on a table for Labor Day, We love spending our summer holidays at the beach and always use these Tips For A Great Family Beach Day.