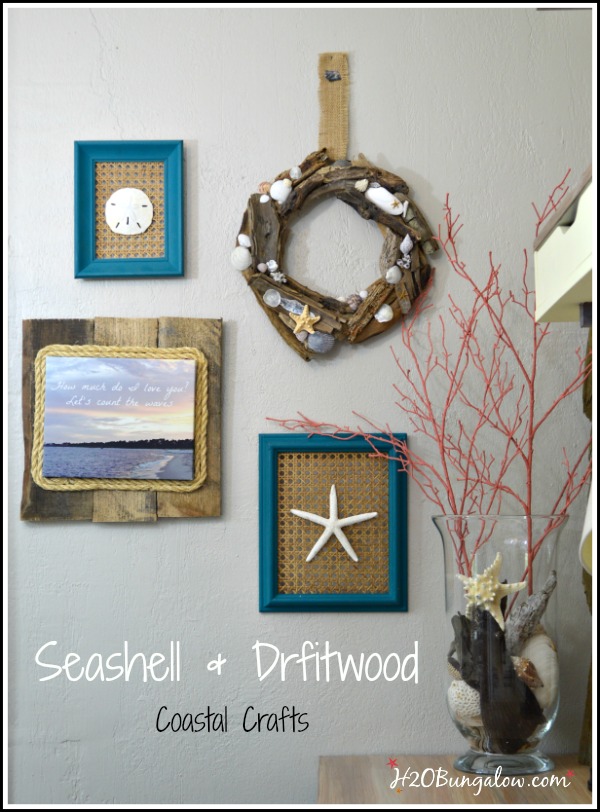 I just finished my DIY seashell and driftwood wreath for my office coastal gallery wall. I think it's perfect timing since summer is almost here. This is my favorite time of the year, when colorful flip flops are the shoe of choice, cool frozen drink recipes are looking good and we spend lots of time outdoors. What better way to kick off the summer season than to pull out some seashells and freshen up the home decor with a few coastal home decor crafts?
I'm taking part in a seashell craft tour this week with a creative group of talented bloggers around the country. We'll share our seashell crafts and coastal home decor projects over the next 3 days.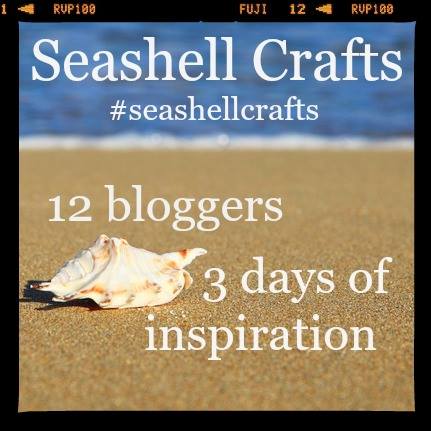 I have boxes and jars and bags of seashells saved. Lots of them are local, I've picked them up when we were at the beach or out boating. Some are from our travels and beaches around the country or other parts of the world. My driftwood collection is about the same, just not as large. Except for my Coastal Seashell Wall Art project from last year and my seashell fan pulls that I love… I haven't done any other shell projects since I've been here.
Which is pretty sad since I live at the beach!
I'm fixing that today with this DIY seashell and driftwood wreath.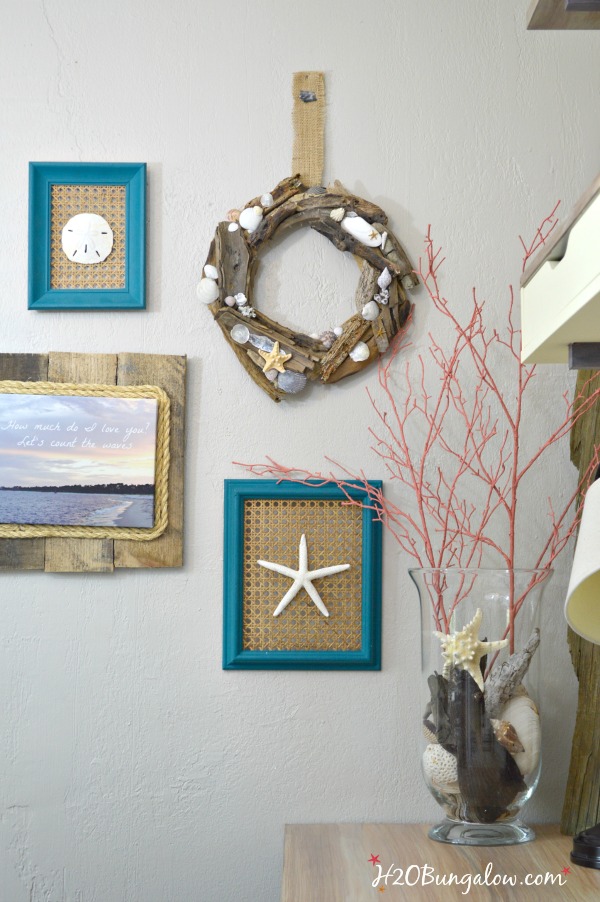 I used a wire wreath frame from the craft store and wrapped it in burlap. Hot glue worked great for securing the ends.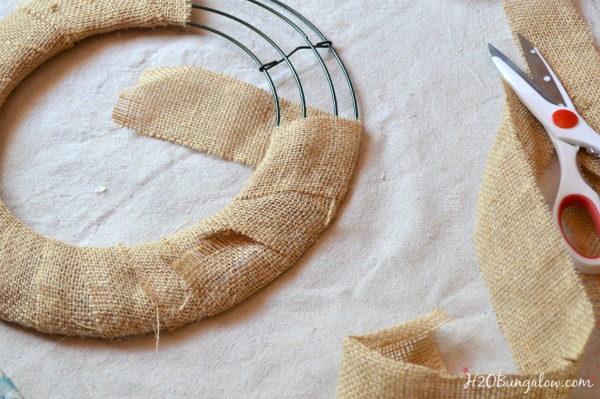 Leave a space uncovered at the top of your DIY seashell and driftwood wreath to hang it by.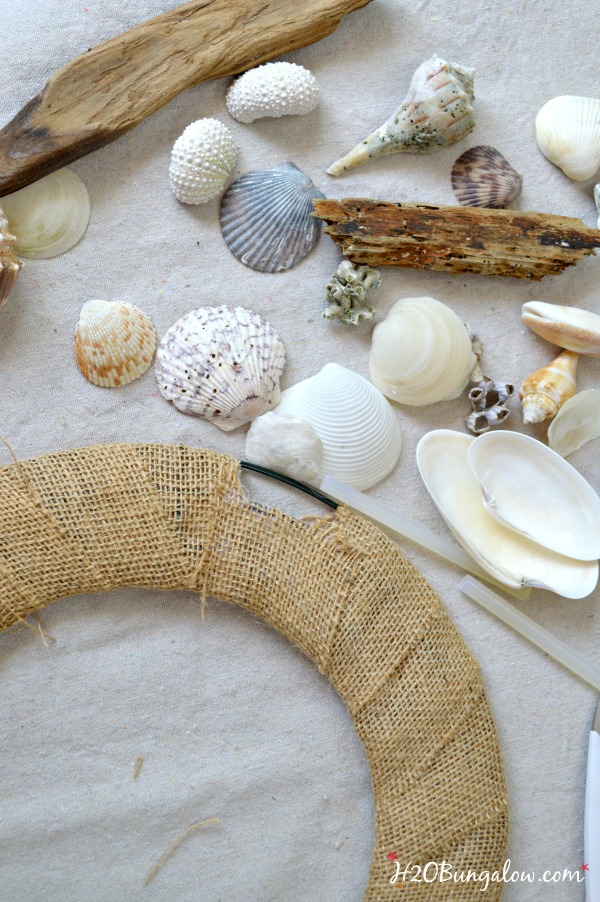 Start by layering the biggest pieces of driftwood first. I had to break several of my pieces down to fit. I fretted over this. Many pieces were from special family memories and collected over several years. I even tried to realign them…I tried several ways. Nope. Nothing fit well. So I had to break them into smaller pieces. 🙁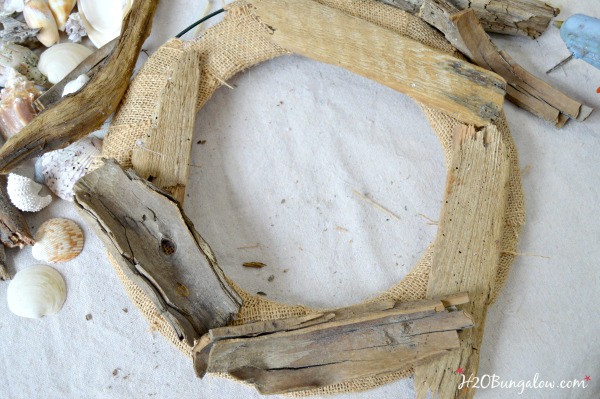 Once the driftwood was hot glued in place, I started placing the shells onto the wreath. It works best if you place the largest shells first and work your way down in size. I liked mine grouped in little mini-vignettes. Once I had an arrangement that I liked, I glued the shells in place with my hot glue gun.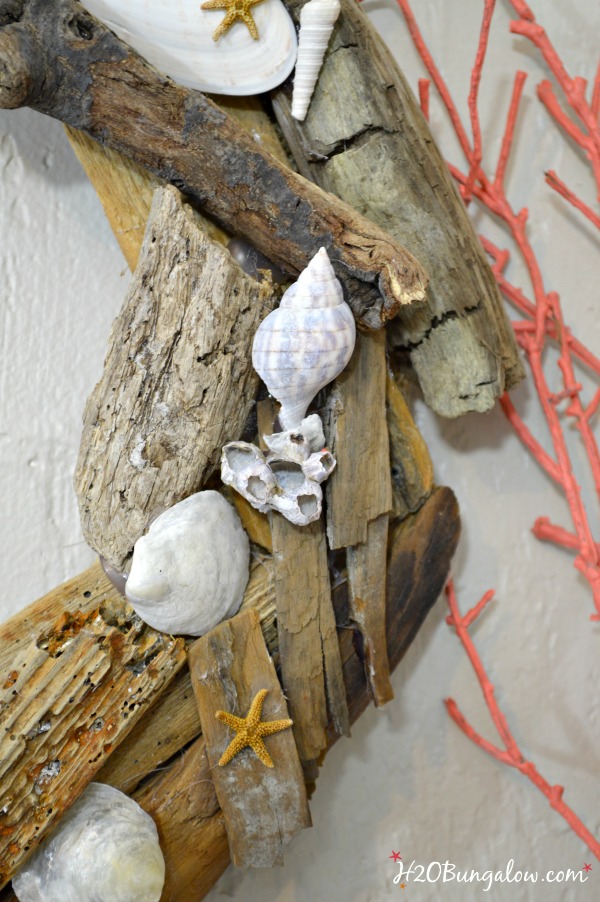 Watch your fingers, I gave myself new blisters with the hot glue gun again…last weeks blisters just healed 🙂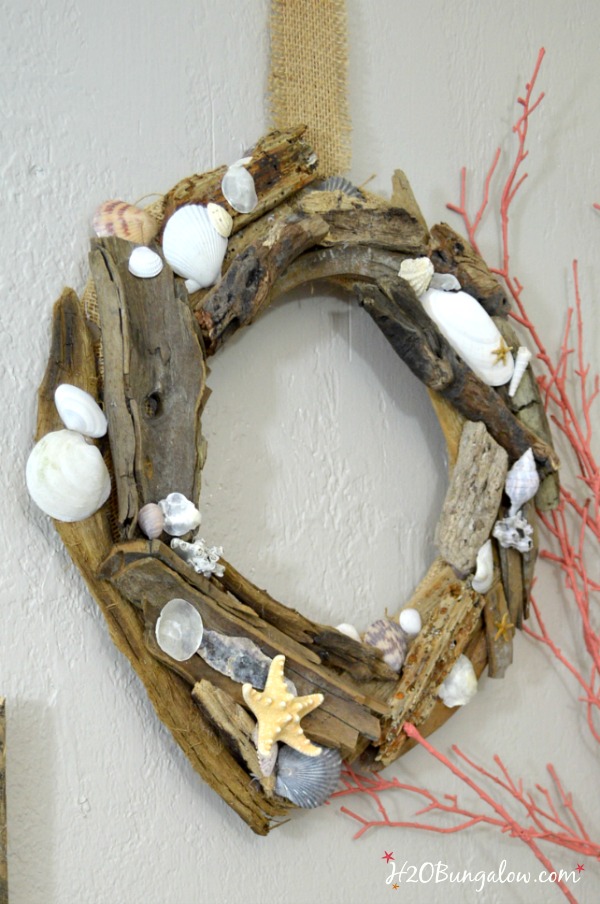 It's a lovely addition to my office wall.
It's special too. There are many memories in the pieces that made up my DIY seashell and driftwood wreath. When I look at it, I think of those special times and special people and it brings a smile to my face.
I love that.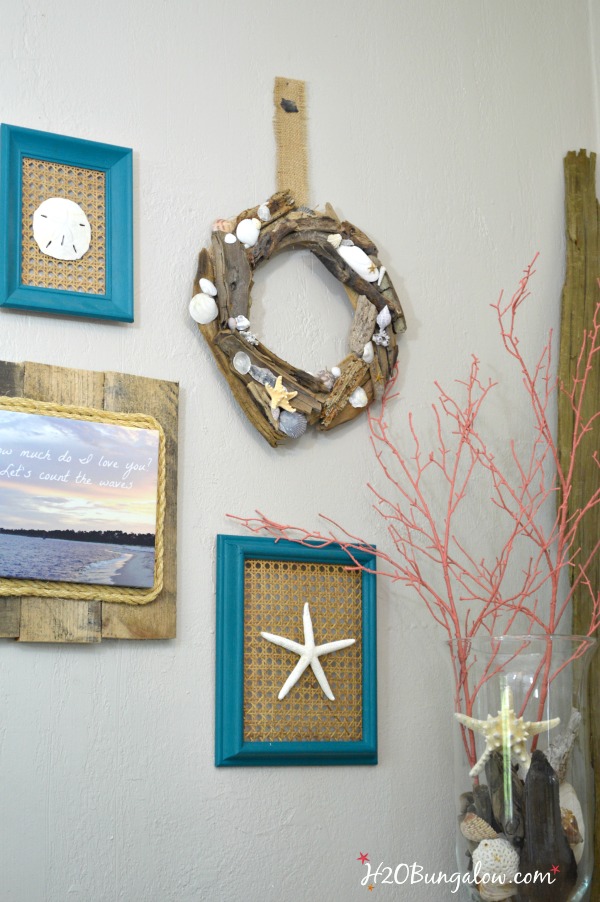 Do you have a collection of special seashells just waiting for a good project?
Ready for more awesome seashell crafts and home decor projects? Click on the links below to go to each project.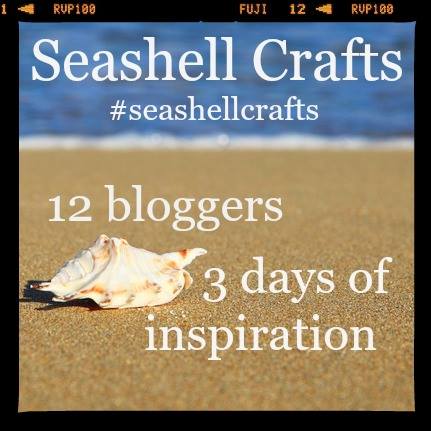 Monday
Tuesday
Confessions Of A Serial D0-it-Yourselfer
Wednesday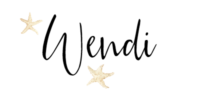 Don't miss a single creative idea I share!
Love my posts? Click here to get my posts sent to your mailbox or follow me here on Bloglovin.
Following H2OBungalow on Facebook? It's one of my favorite places and I share lots of extra projects, inspiration for the home and content I don't share anywhere else.
Love Instagram? Me Too! Follow H2OBungalow on Instagram and see my projects in process and lots more.
Linking up here: Shabby Art Boutique, Between Naps on the Porch, Cedar Hill Farmhouse, Thrifty Décor Chick, https://refreshrestyle.com/ , MondayFunday, Maybey She Made It,, Create Link Inspire, Just a Girl and Her Blog, Savvy Southern Style Weekend Craft, Cherished Bliss, https://www.flusterbuster.com/, Happy Housie Work It Wednesday Canary Street Crafts, Pin Junkie Tatertots and Jello