I have the coolest project to share with you guys! Today's project is a DIY tobacco basket tutorial. I've also put together a few ways to decorate with tobacco baskets so you can easily use them in your home decor year round. I'll bet you'll want to make a couple of these vintage style handmade tobacco baskets once you see how simple and inexpensive making handmade baskets can be. They also make awesome gifts friends!
From the minute I saw my first tobacco basket one I've wanted one. But not at the price they were going for! Even at $50 ea, the three DIY tobacco baskets my friends and I made would have been pricey!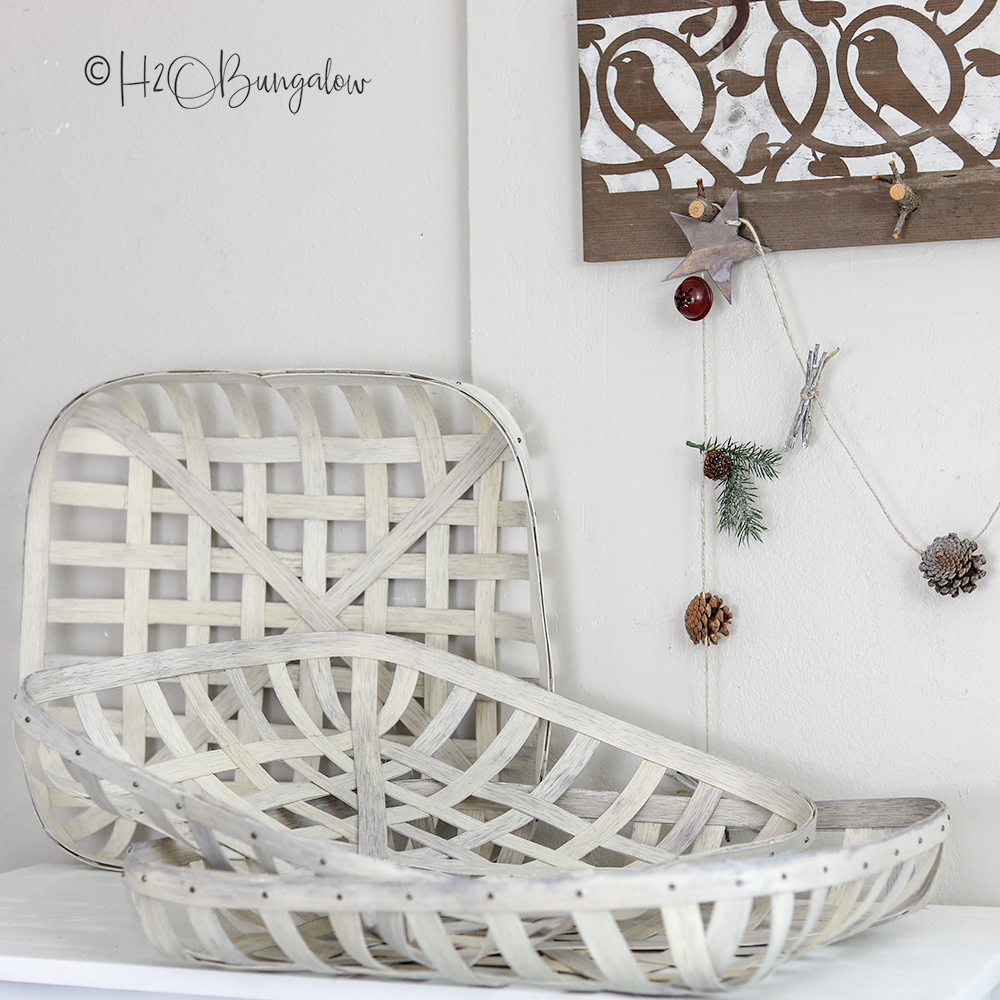 You've seen me use this same style basket reed before, it's what I used to make my DIY Wooden Lantern that went crazy popular all over Facebook last spring.
Are you following me on Facebook yet? We have a great community and have lots of fun!
Sending out a big thank you to HomeRight for sponsoring this post. Thank you for supporting the brands that keep H2OBungalow going! I also use affiliate links to help you find the supplies I used. You can read my full disclosure policy here.
How to make a DIY Tobacco Basket
Here's a list of the supplies I used to make my DIY tobacco basket.
My tutorial to make a DIY tobacco basket can be found on my Expert DIY'er page on HomeRight's website and when you're there, leave a comment or a tweet for a chance to win your own HomeRight Small Paint Shelter. You guys know how much I use my HomeRight products, especially my favorite Super Finish Max and Paint Shelters. I wouldn't DIY without them!
Make any size DIY tobacco basket you need.
The best part about making your own tobacco baskets for home decor is that you can make yours any size you need. They don't need to be square either. Make what will fit your own space. My finished tobacco baskets are roughly 22″ square, the bases are square(ish) at 17″, each side is an additional 2 3/4″.
Change the shape of your DIY tobacco baskets by changing the base size and adding 8″ onto the reed measurements (4″ per side) for the sides or try making a round one. It's simple!
So, let's talk about a ways to use tobacco baskets in home decor.
DIY Tobacco Basket Decorating Ideas
My handmade tobacco baskets look beautiful with my DIY fireplace With an Electric Insert I just built, don't you think so?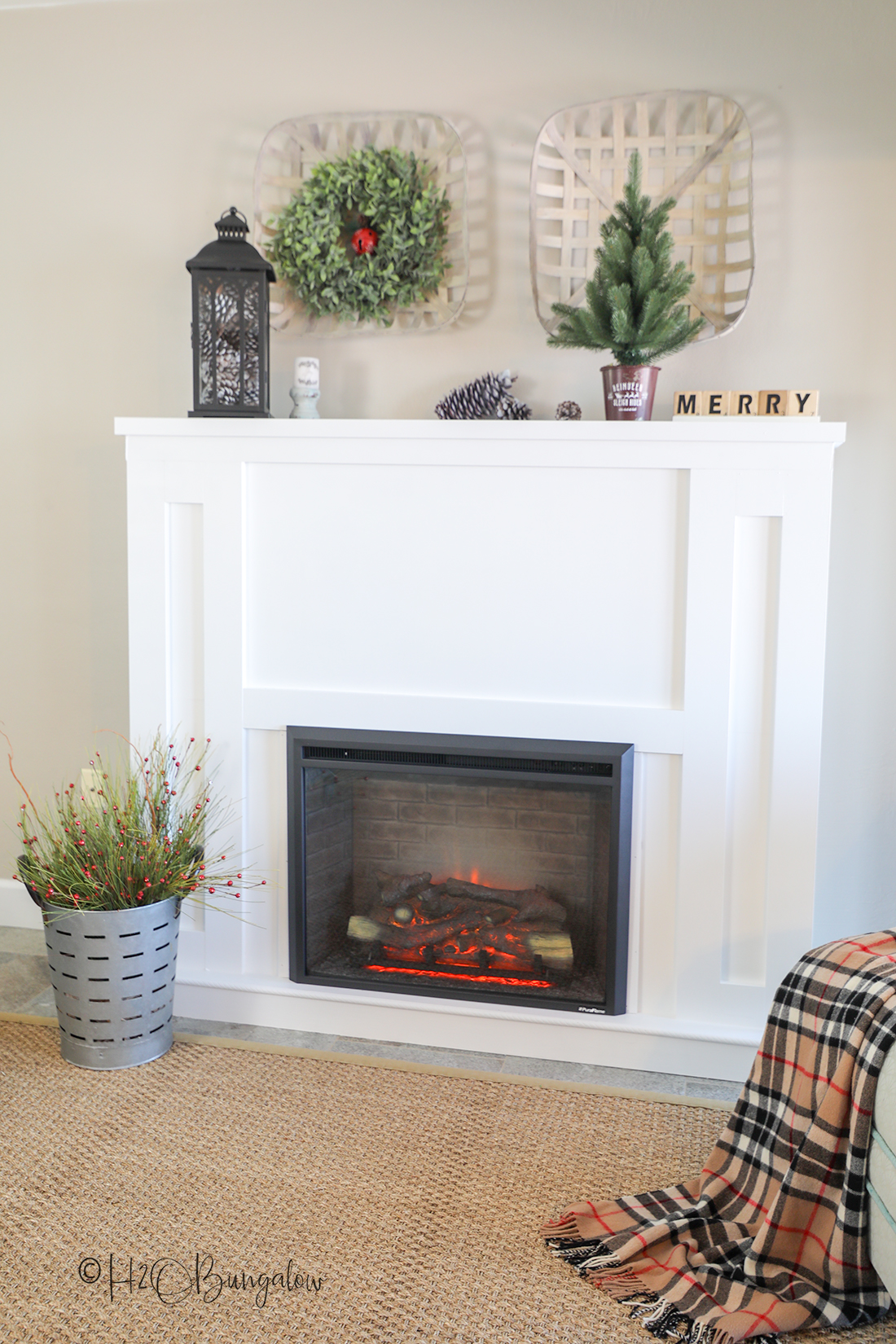 Try adding a tobacco basket into a mixed media wall vignette with other items.
Cover a wall with several shapes and sizes of tobacco baskets.
Add a wreath to the inside of a tobacco basket to hang on a wall or front door.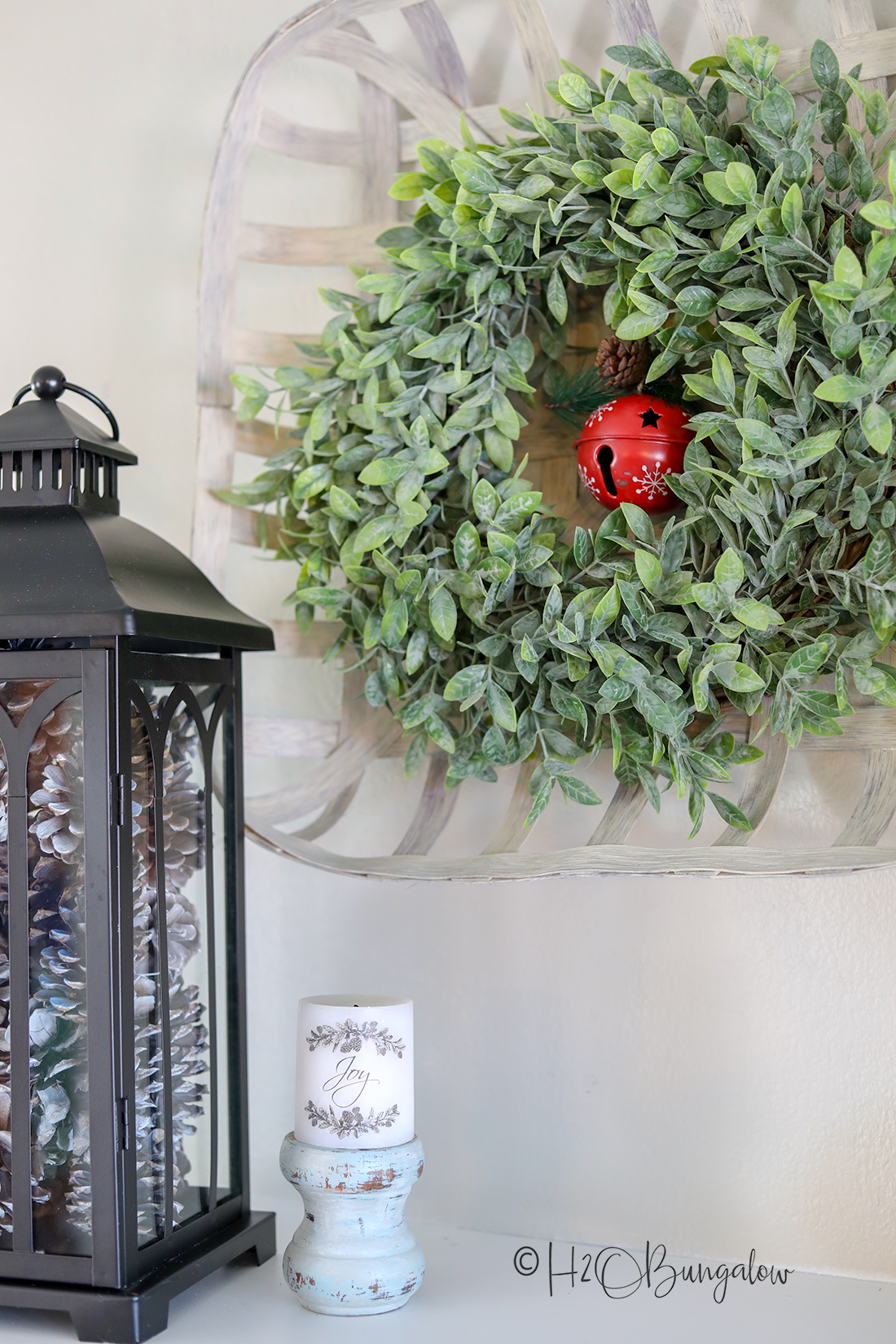 Use a long thin basket, add a linen cloth or a few fabric napkins and use it as a bread bowl.
Fill a long thin tobacco basket and use as a dining table centerpiece. Add greenery, a few candles and seasonal filler and you have the beginnings of a gorgeous tablescape.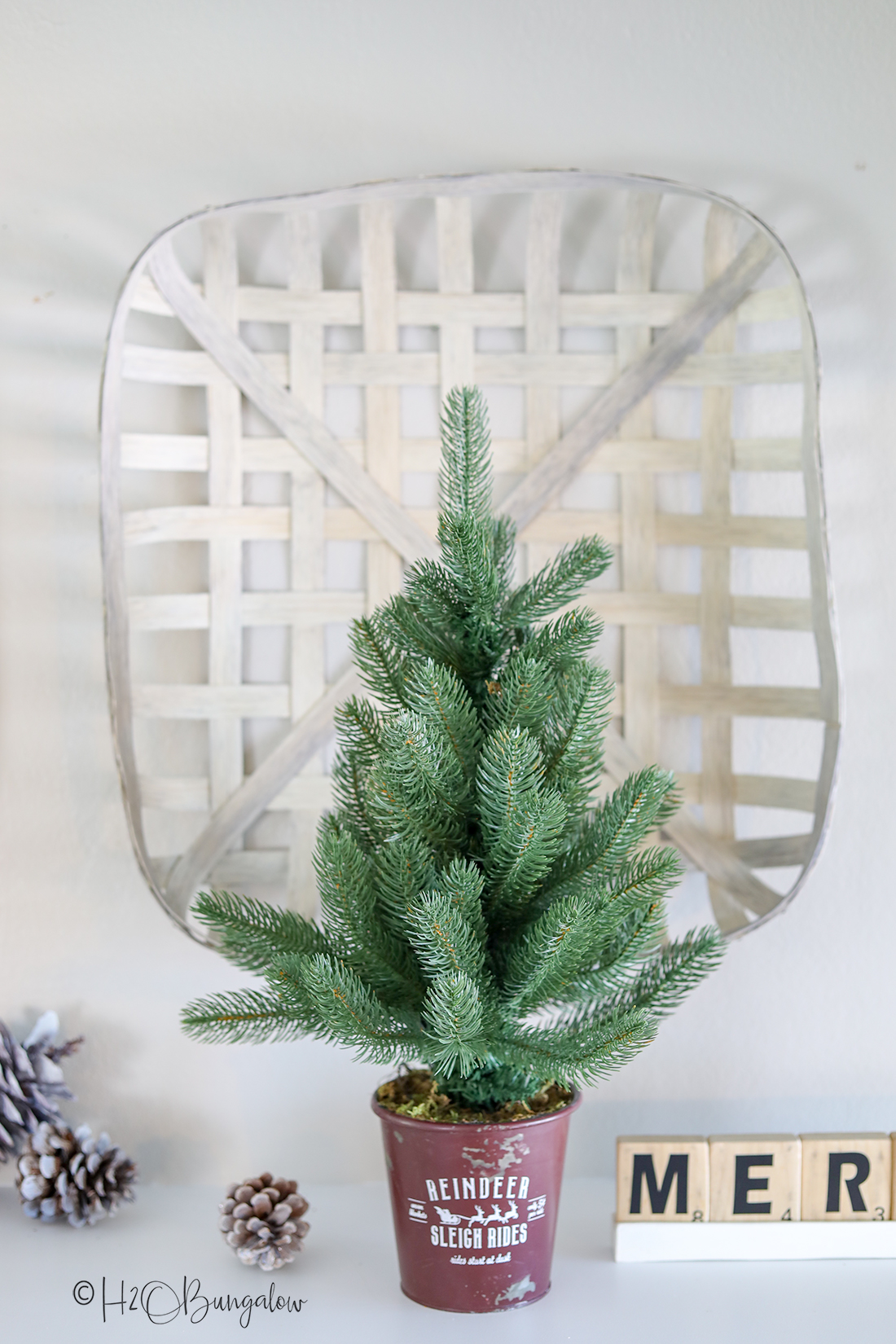 Fill a basket with seasonal items on a side or entry table. Fresh greenery, pinecones, even large seashells would work.
Stack and lean a few different shapes and sizes of DIY tobacco baskets on a shelf or mantel.
Make a front door wreath out of a tobacco basket by hanging greenery or other seasonal items in the center.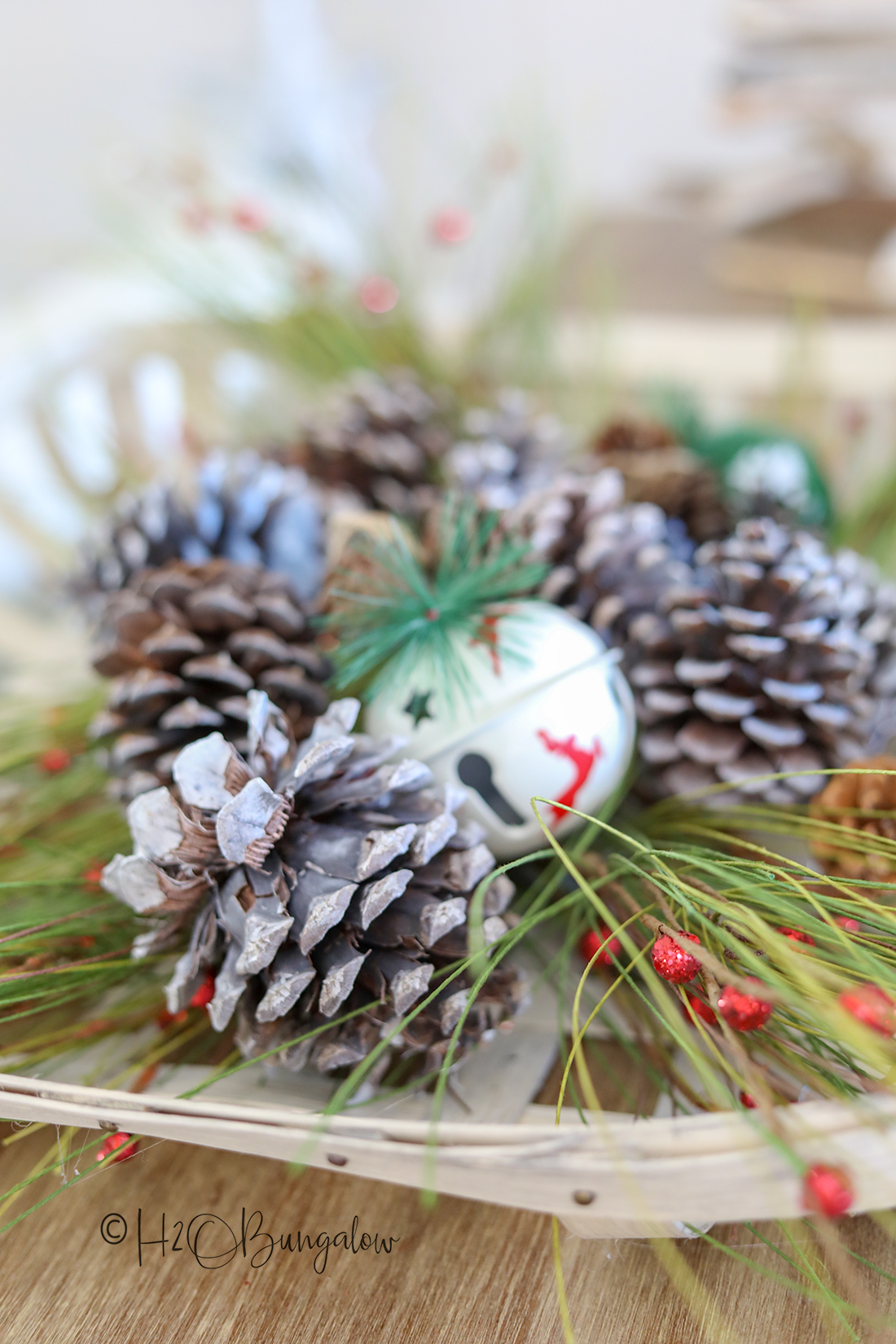 I hope I've inspired you to make your own tobacco basket and find ways to decorate with them too!
Pin my DIY Tobacco decorating ideas for later and share with your friends on facebook!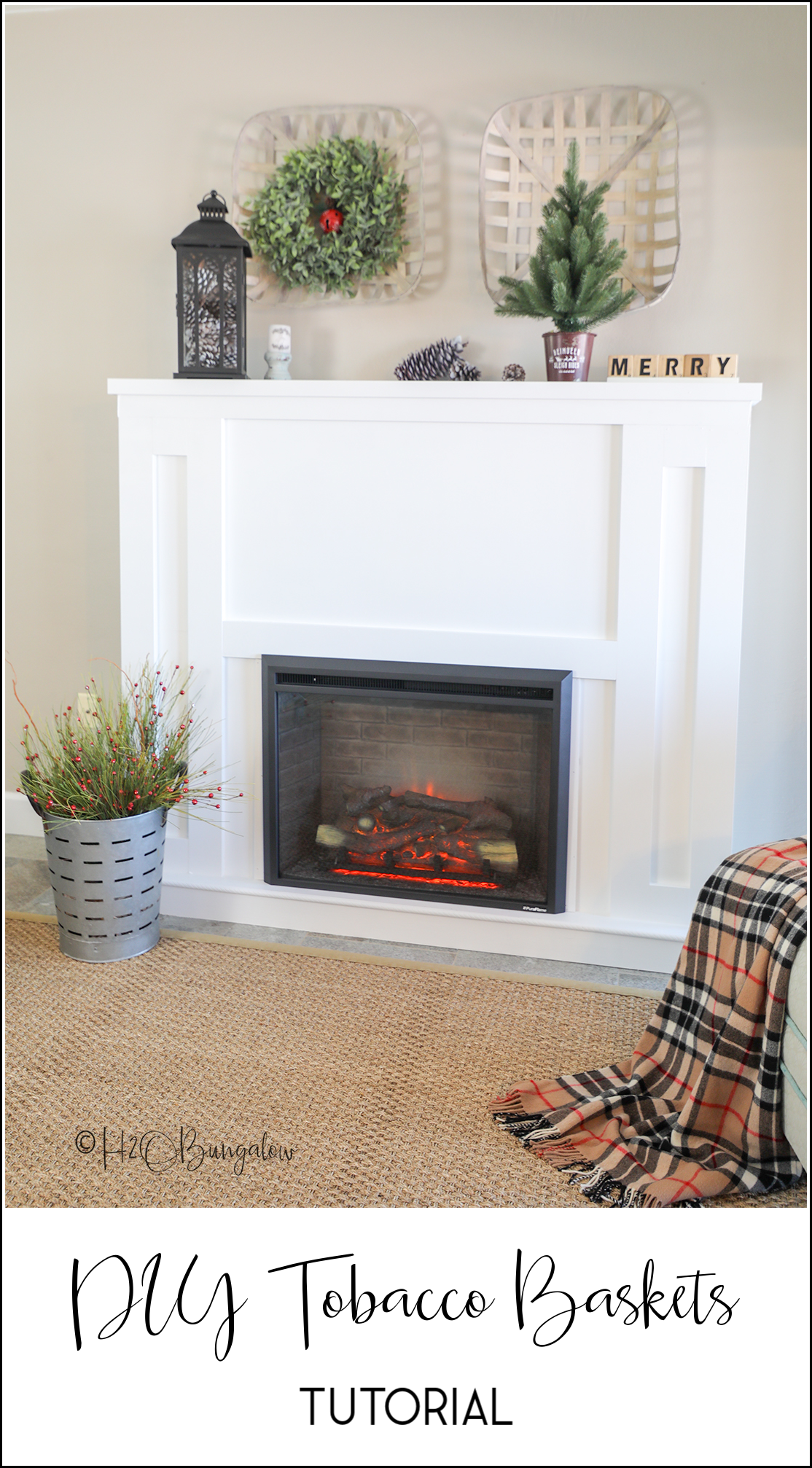 I'm so jazzed about making my own home decor with tobacco baskets! I'm seriously wanting more sizes and shapes of them. If you haven't already, be sure to check out my DIY tobacco basket tutorial on my DIY'er Expert Page on HomeRight's Website.
Do you have a favorite way to decorate with tobacco baskets? Share with me below! I love learning from you guys and it's always nice to help inspire others. Leave me a note in the comment section below with your ideas!