I'm not sure when I came up with the idea for a DIY vintage oar nautical curtain rod. As soon as the thought struck I was on a mission to make this work. You'll love what I used to actually hang the curtains. It blends rustic and contemporary in the best way 🙂 It was easy and inexpensive and best of all you can make a DIY rustic curtain rod that screams personality on any number of surfaces and it will work just like the one I made.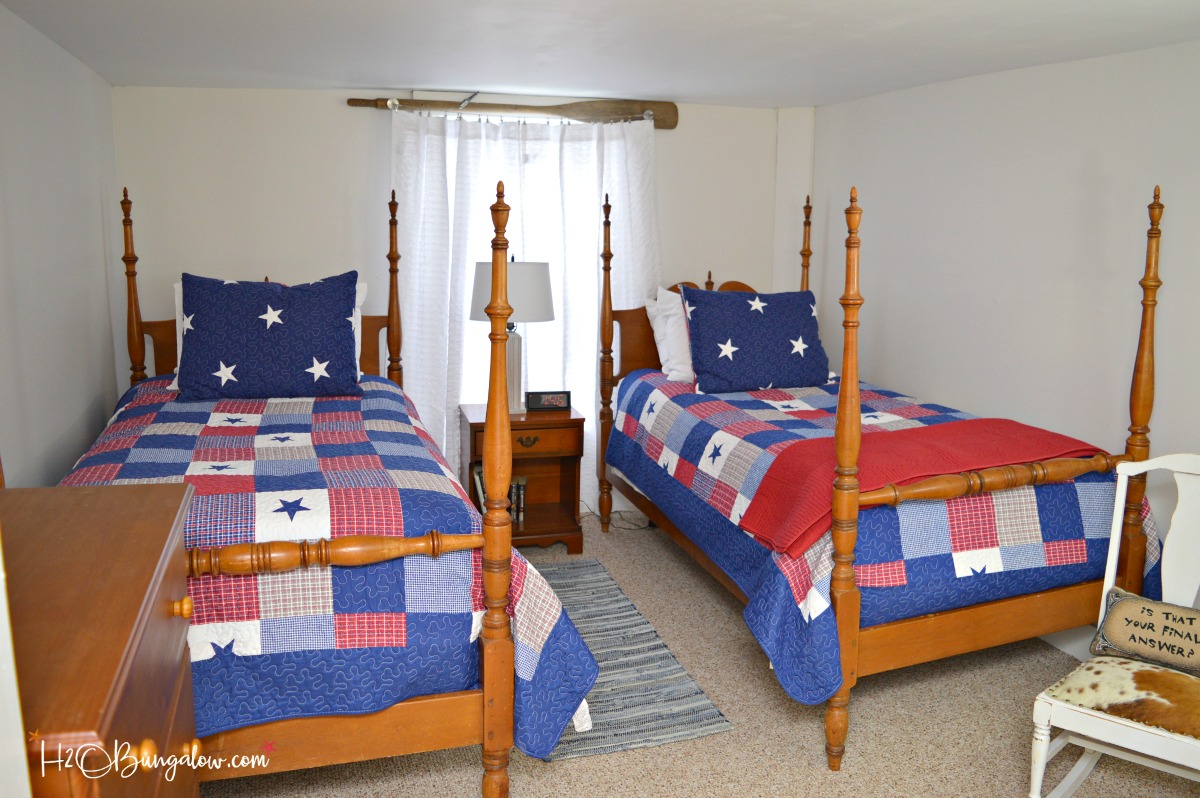 I've been chipping away at making over the Americana room in The North House Lodge. Below is what it looked like the day we bought the place. It came furnished which helped a bit on the budget. Ultimately the only thing I kept was the beds and the cute little rocking chair.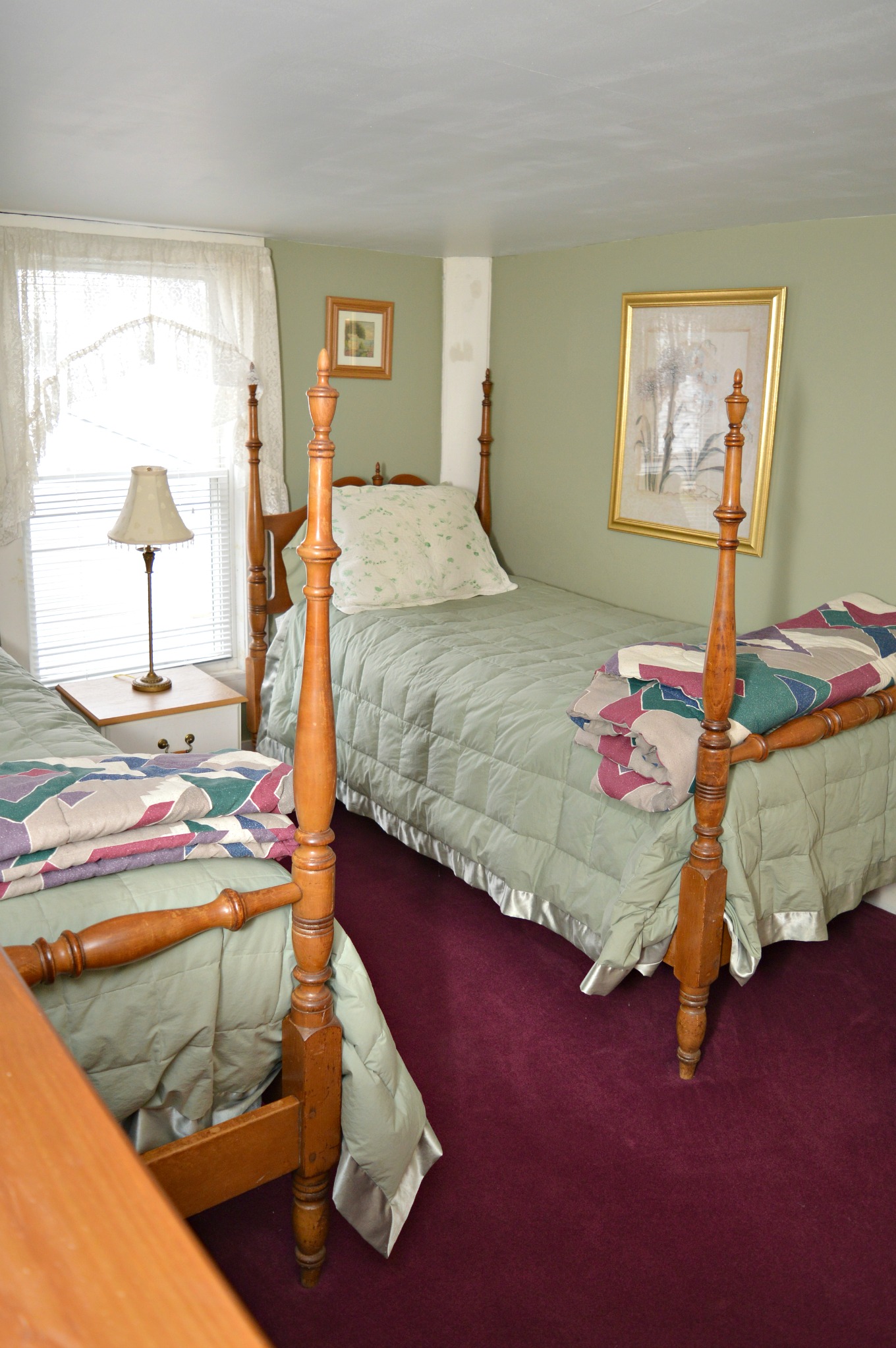 How To Make a DIY Vintage Oar Nautical Curtain Rod
Vintage oar nautical curtain rod supplies you'll need. I use affiliate links to help you find the products I used.
Step One: Mount the oar above the window
Measure and mark the center of the oar as well as where you'll mount the curtain rod holders. Add pilot holes if necessary. Mount the oar above the window at the window frame on the upper edges and in the center.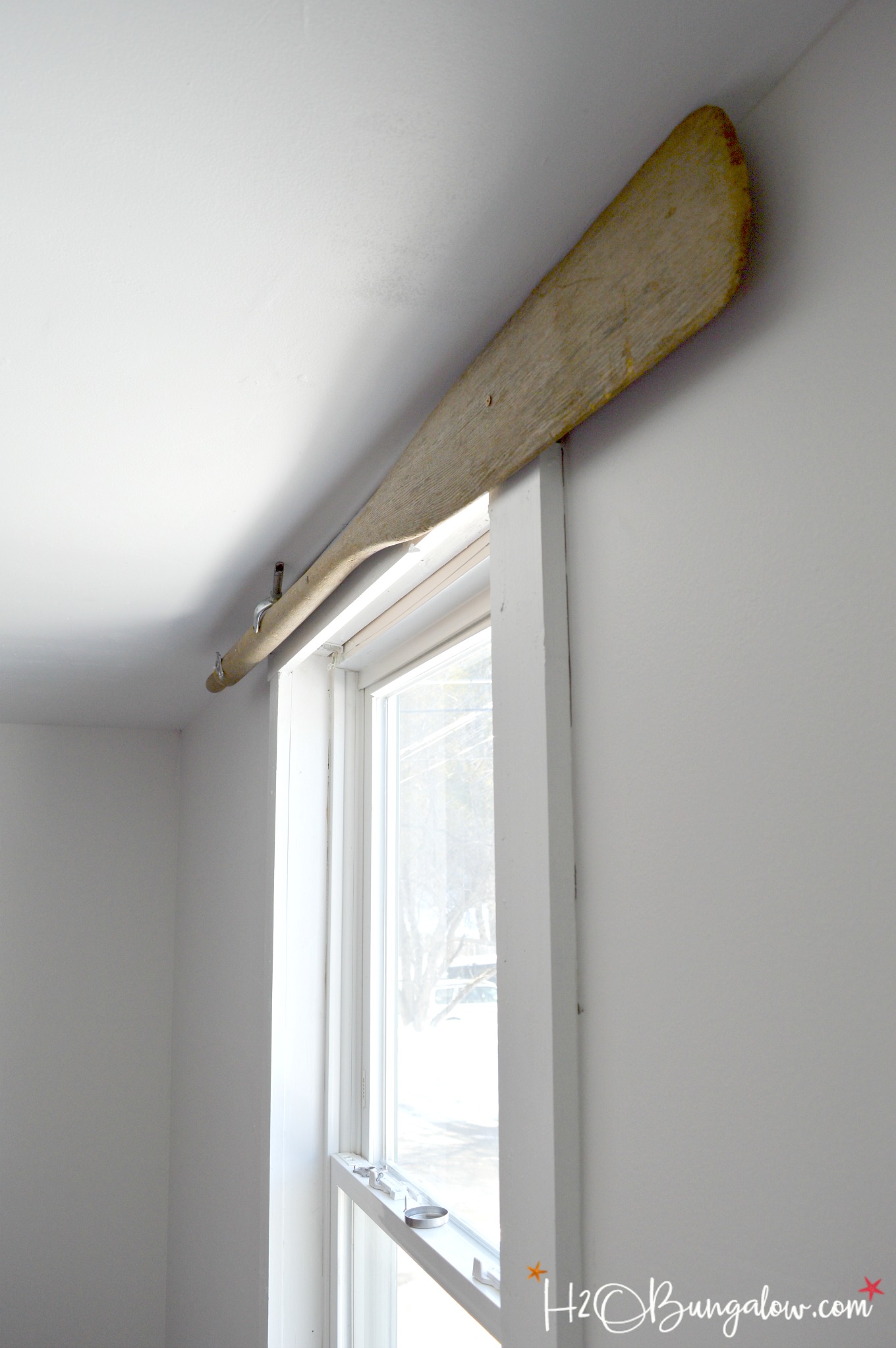 Step two: Attach metal wire curtain rod
Follow manufacturers directions and mount the wire curtain rod to the oar.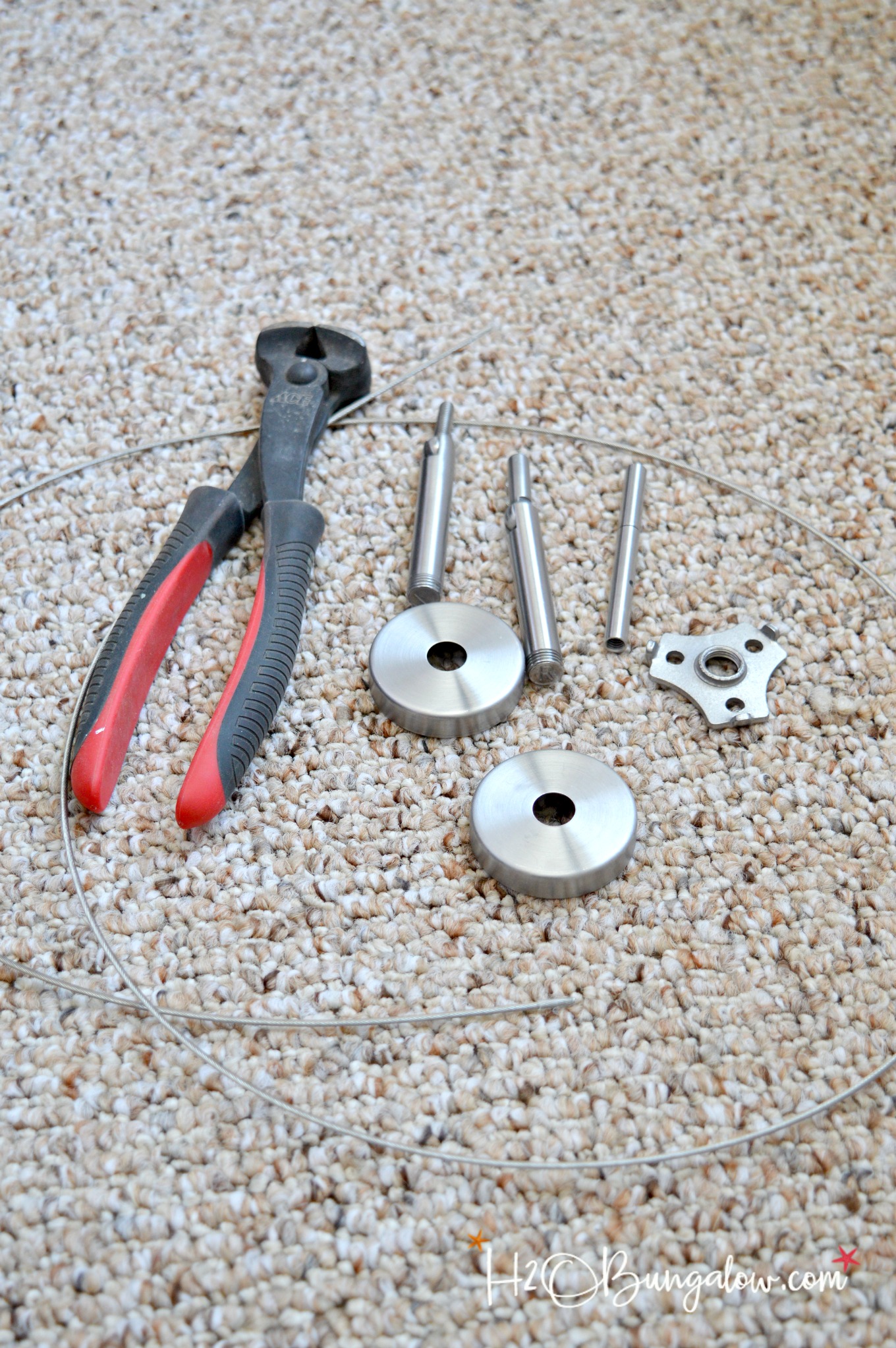 Step Three: Attach curtain clips and hang the curtain
Attach the curtain clips to the wire. Attach the two ends of a curtain panel onto the clips one at each end. To space out the clips evenly, divide the length of curtain panel by the clips you have left over.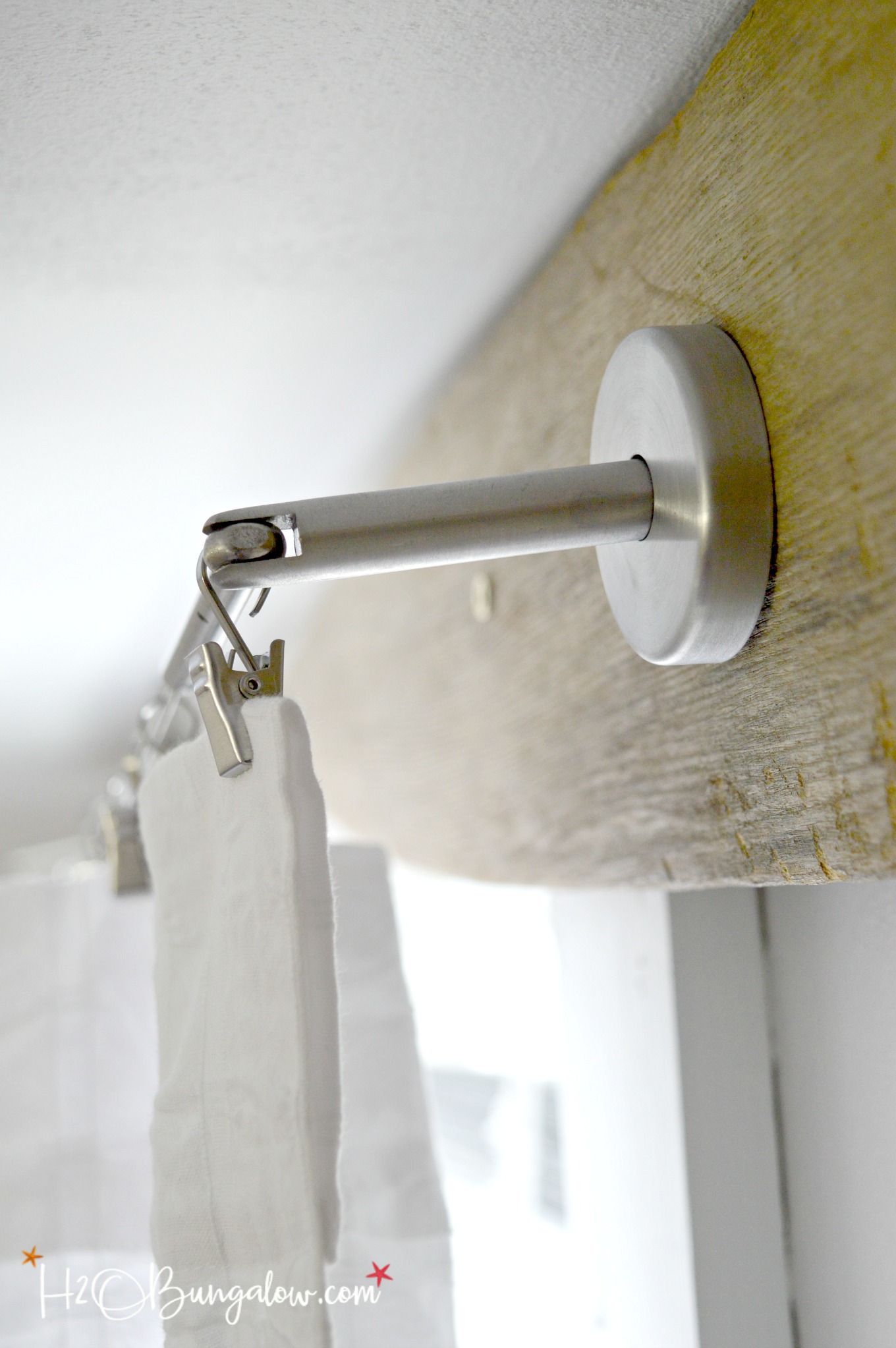 My $5 flea market oar turned into a curtain rod packs a ton of personality. It goes beautifully with the white cotton curtains I found at Home Goods. Since shopping is so limited in Ludlow or anywhere near for that matter, I've been shopping in FL and packing my suitcases to the bursting point with home decor and DIY projects. Can I share how hard it is to lug two 50lb bags around an airport?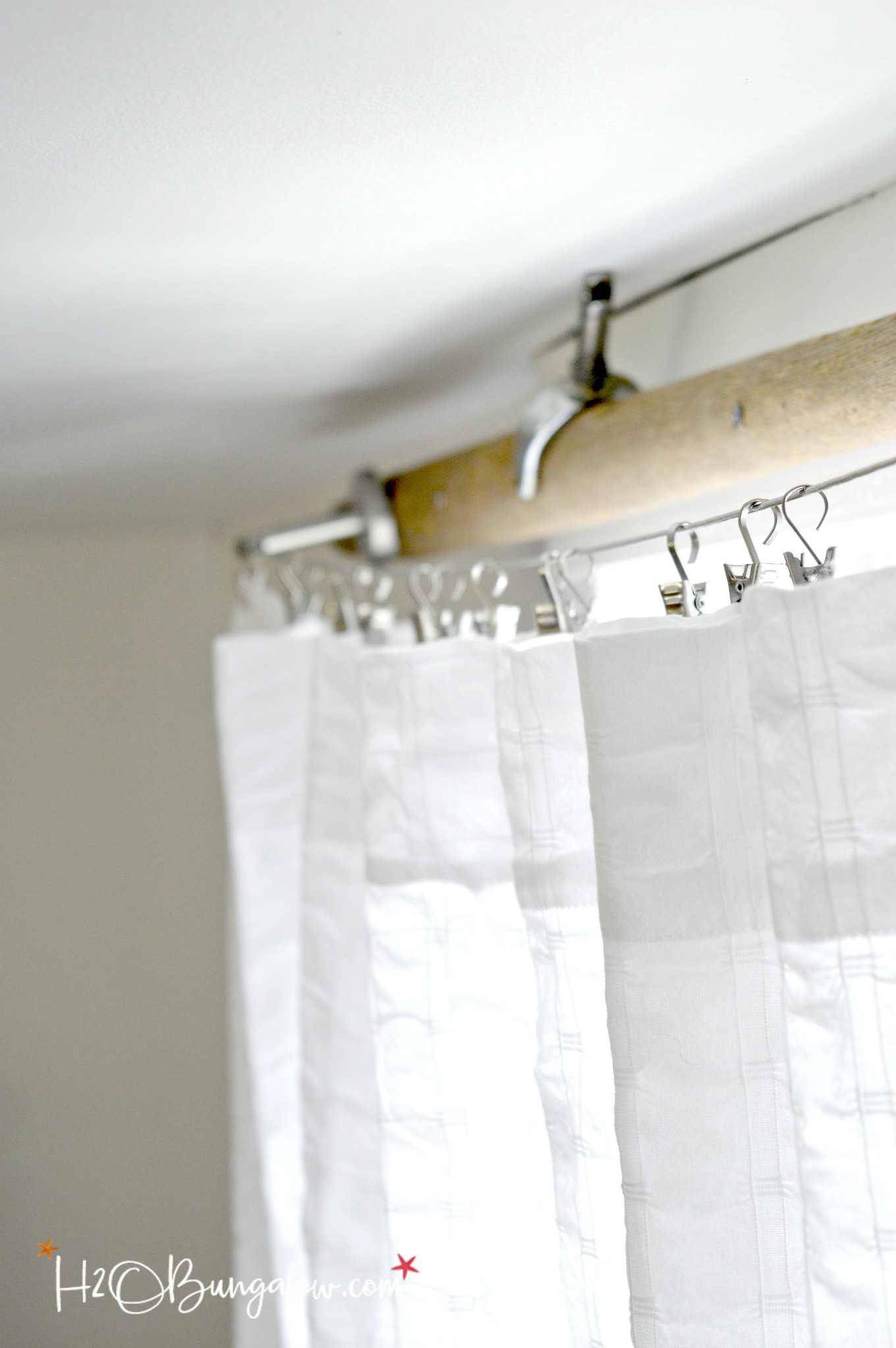 While I was there I figured what's a little more work (project creep) and gave the room a fresh coat of paint to really show off my snazzy new vintage oar nautical curtain rod and the other DIY projects I'm starting to stage the room with.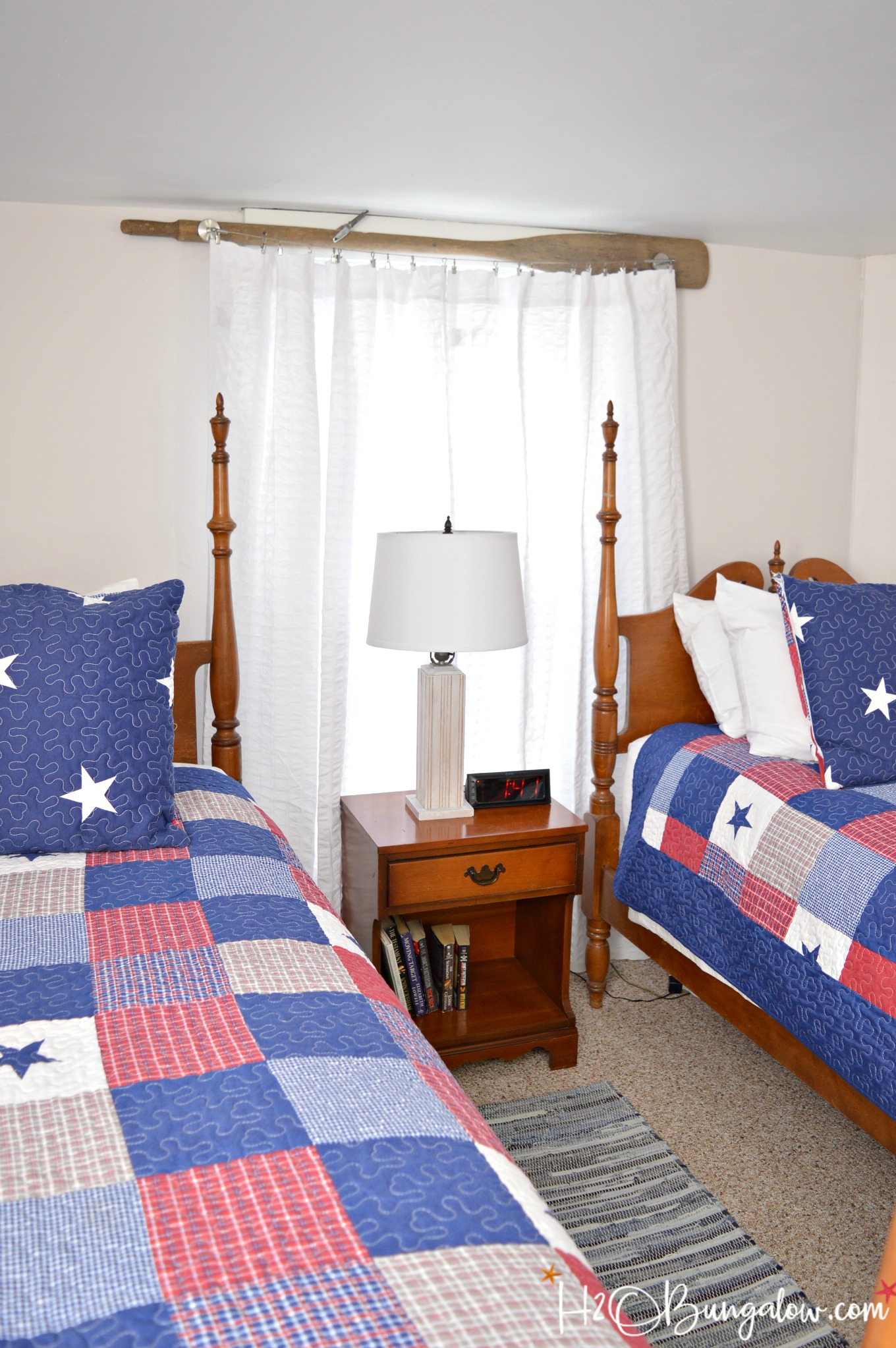 Do you remember my Faux Canvas watercolor print project from a few weeks ago? I staged it in Fl but knew it was traveling up here to the Americana Room. Those cute duck decoys were another awesome flea market find.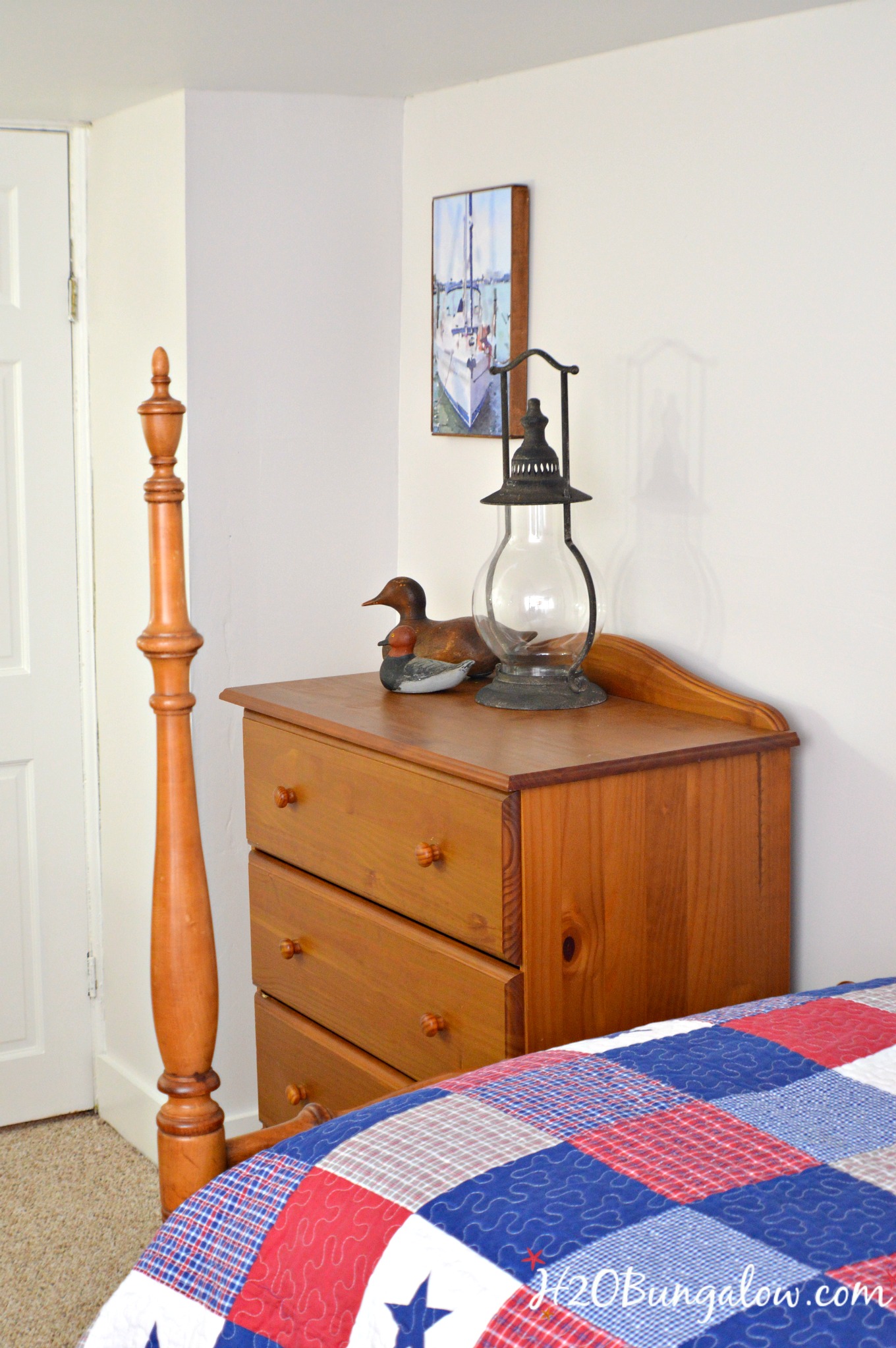 Remember the little DIY Nailhead Trimmed Cowhide seat rocker I made a while back? It's looking mighty cute now that the themed room is coming together. I'm looking for something awesome to go on the blank walls by the beds. Any suggestions?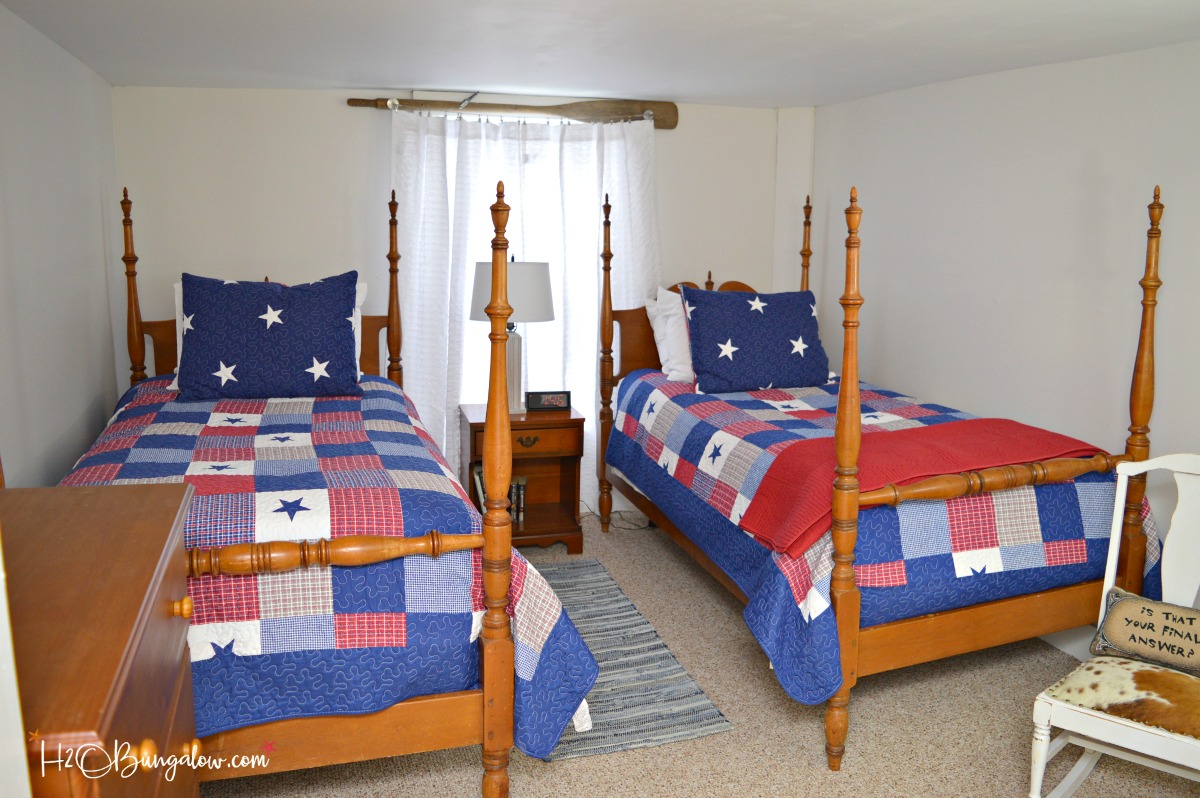 The best part is that my nautical curtain rod cost about the same or less than buying a traditional one. That makes this DIY a complete win-win!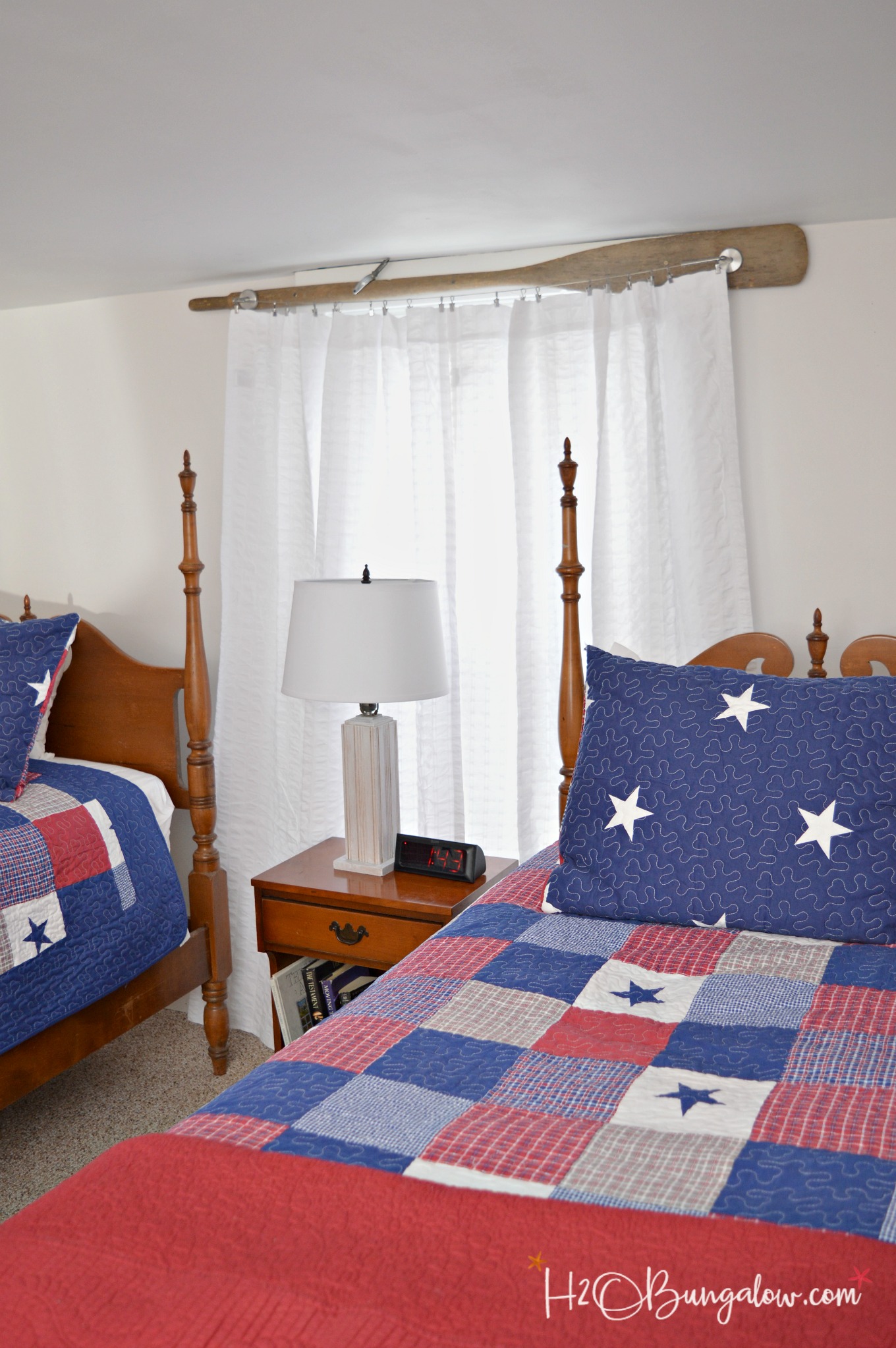 Don't forget to Pin it for later!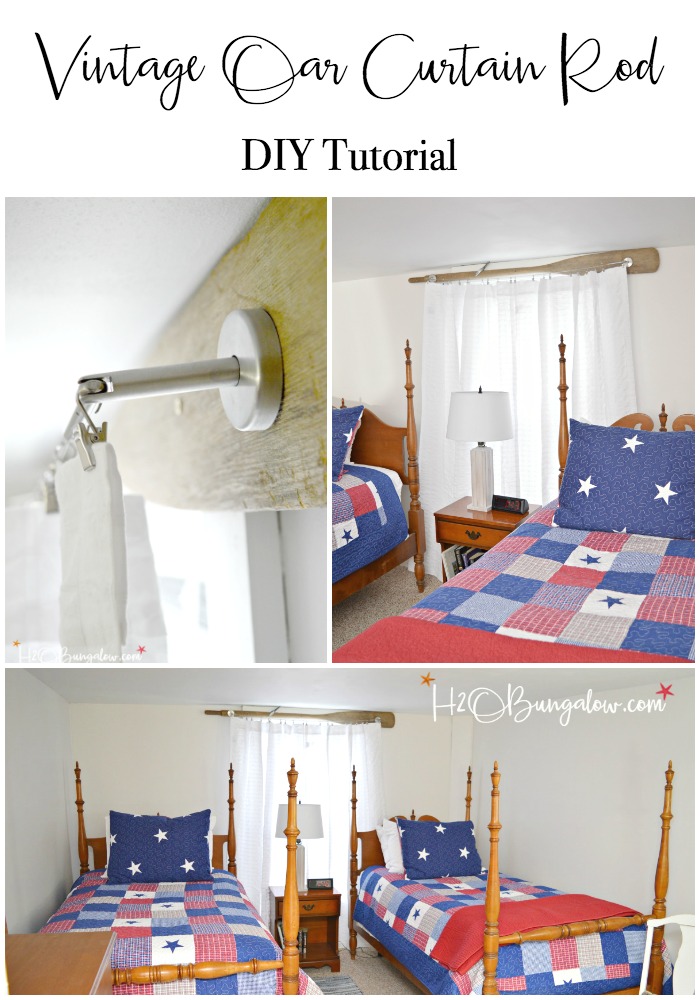 What do you think? What out of the box item could you use to hang curtains or would you make a vintage oar nautical curtain rod just like mine? Share below friends…. I love our conversations!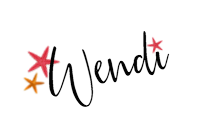 Looking for more curtain and window treatment projects?
You might love these other projects too!
How To Stencil Vertical Blinds
DIY Easily Hang Curtains In 5 Easy Steps
Disclosure: I may have been compensated, given product or tools that I used in this DIY post. All opinions that I share are always 100% my own. I use affiliate links in my posts. If you should make a purchase I will receive an itty bitty commission at no cost to you. Thank you in advance for supporting my blog and two fur-ball cats who believe they are privileged.