I got a bee in my bonnet the other day and I couldn't get it out.  It was more like an idea about a bee.   Since it feels so much like spring already I had to make this project.  So today I'm sharing my DIY Bumble Bee Apron with Free printable.  It took me longer to stage this photo than it did to make. Which is really good because we are starting on tax preparation and I admit I haven't been as organized as I should have been so I have lots of piles to start working on 🙁
But let's get back to my project and spring and bumble bee aprons…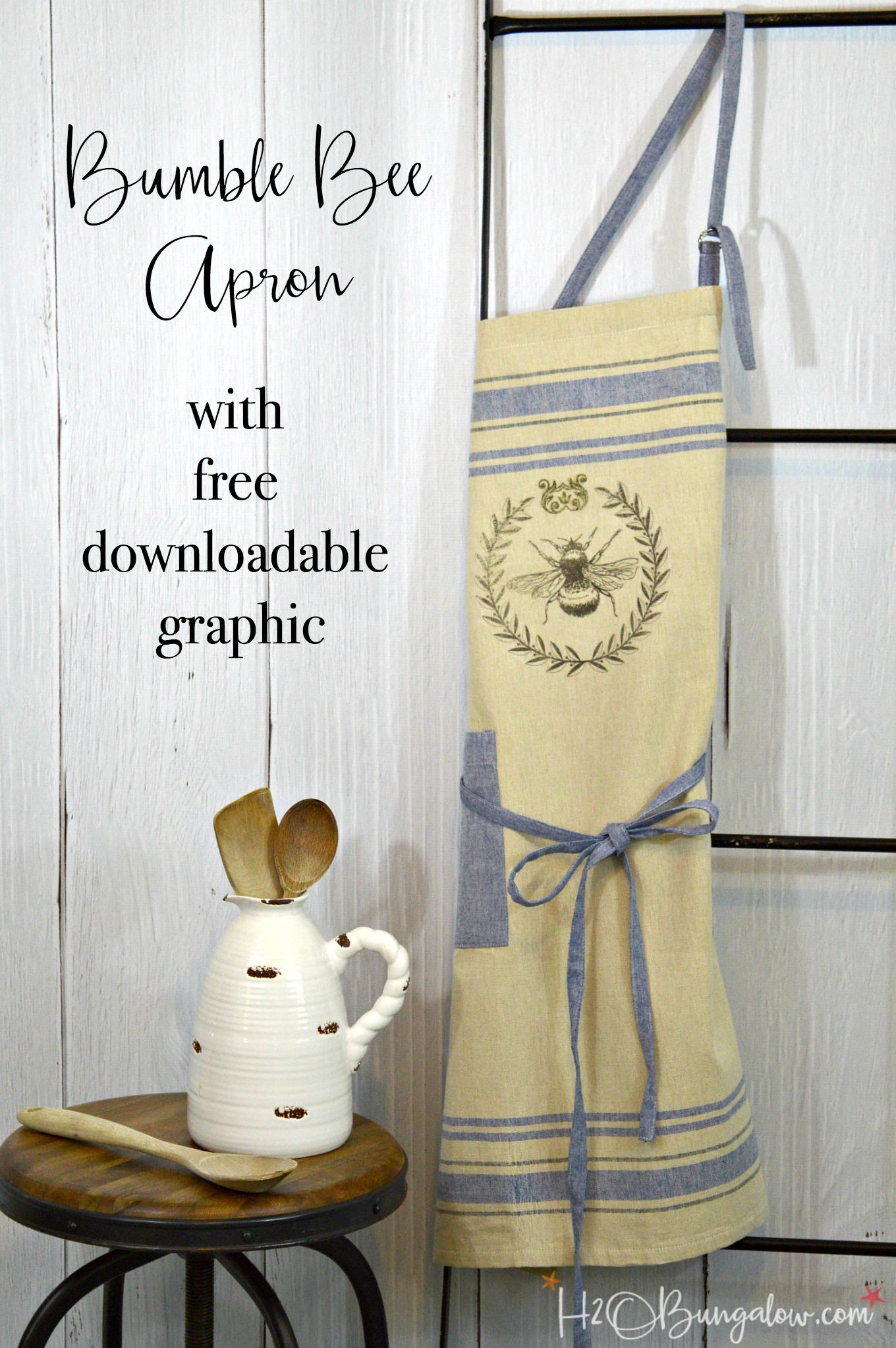 So… I saw the cutest bumble bee linen apron last week and almost grabbed it. I walked by the darn thing about 3 times.  What held me back?  It wasn't the price.  Nope, it wasn't the color either.  It was made out of a gorgeous thin handkerchief linen.  I love linen but am waaaay too messy to use that for an apron!
So I searched online and found this apron, which I love by the way!  Than I dug through my craft supplies because I was sure I had iron on transfer paper left over from another project.  Sure enough, I had this one in my stash.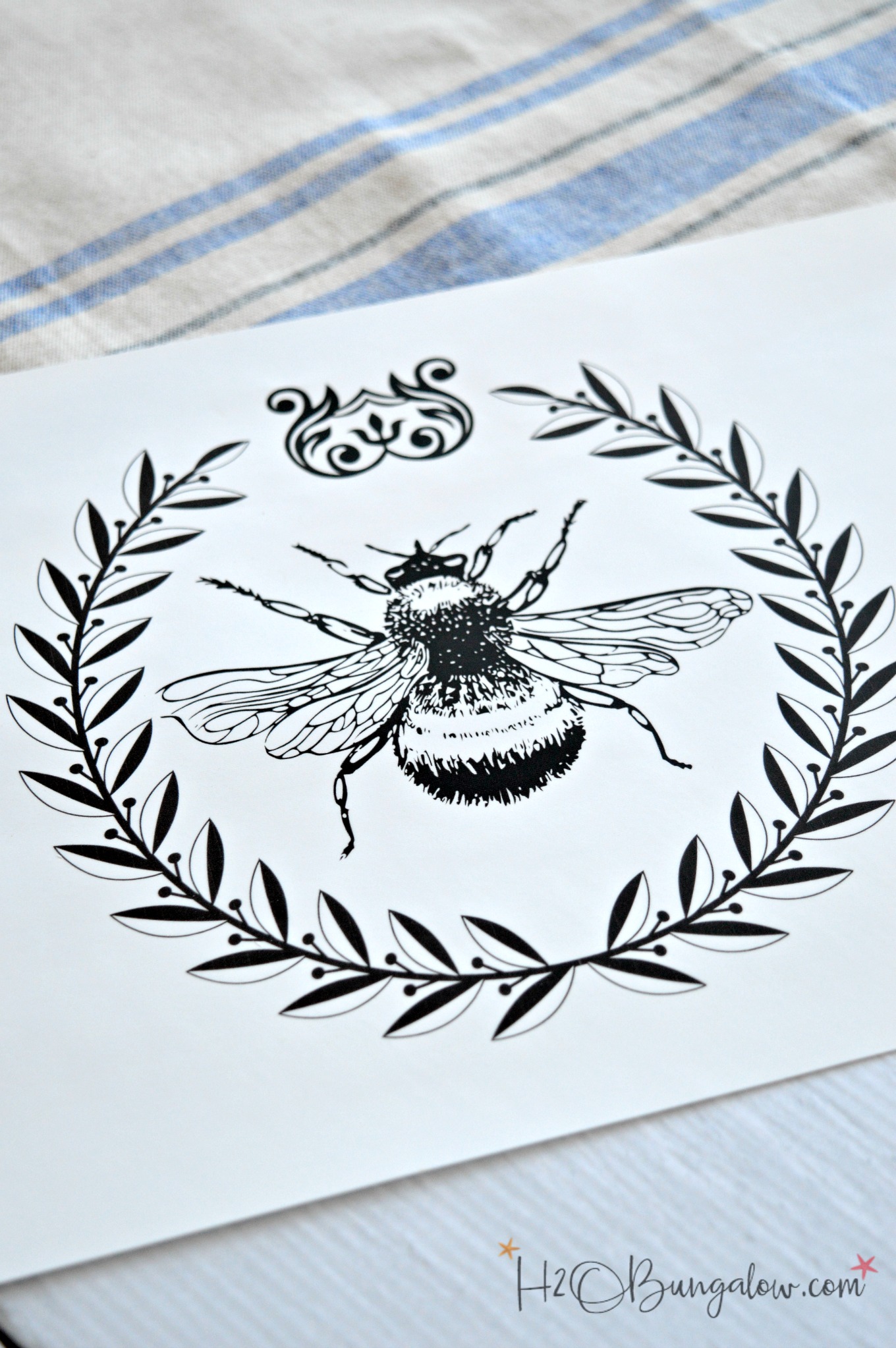 I designed a bumble bee crest,  printed it and ironed it on. Just follow the directions on the transfer paper.  It was easy 🙂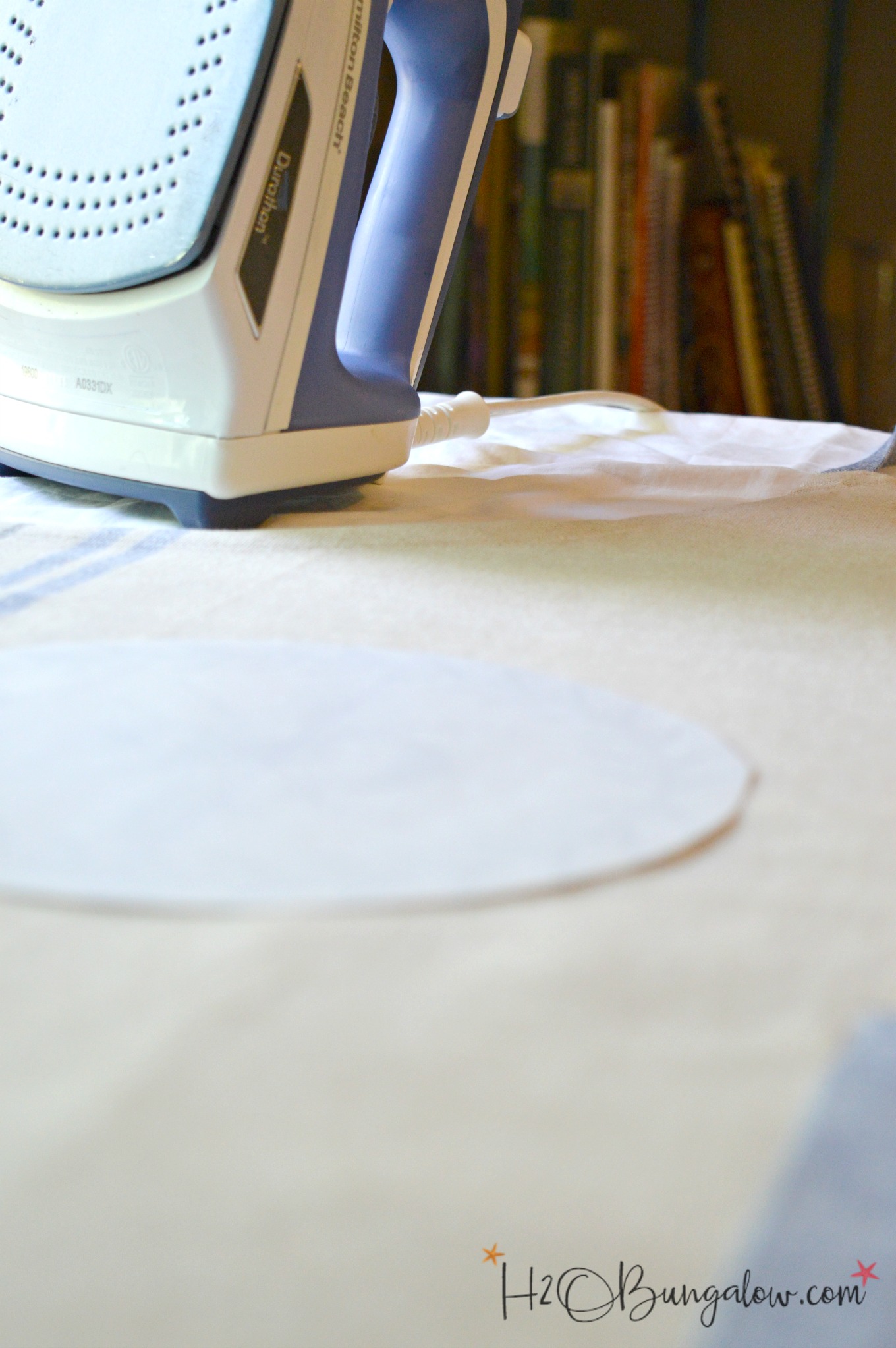 You can design your own design, or use the bumble bee crest I made.  It's available free for my email subscribers of course for personal use only!   Subscribe to my emails and leave me a note below that you'd like the file and I'll send it to you :).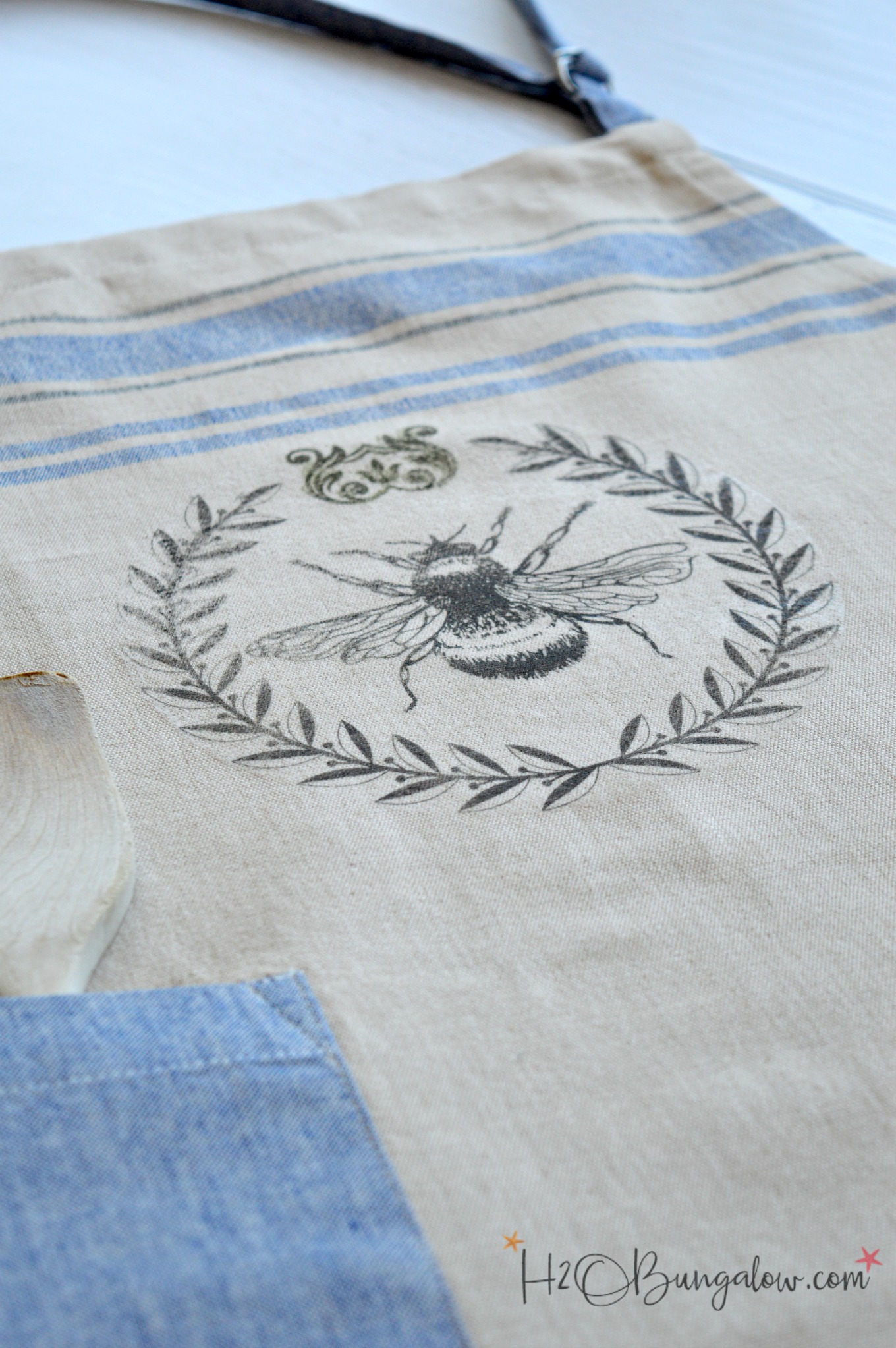 It's a cute way to doll up a plain apron, a dish towel or even a cute tote.  Don't you think so?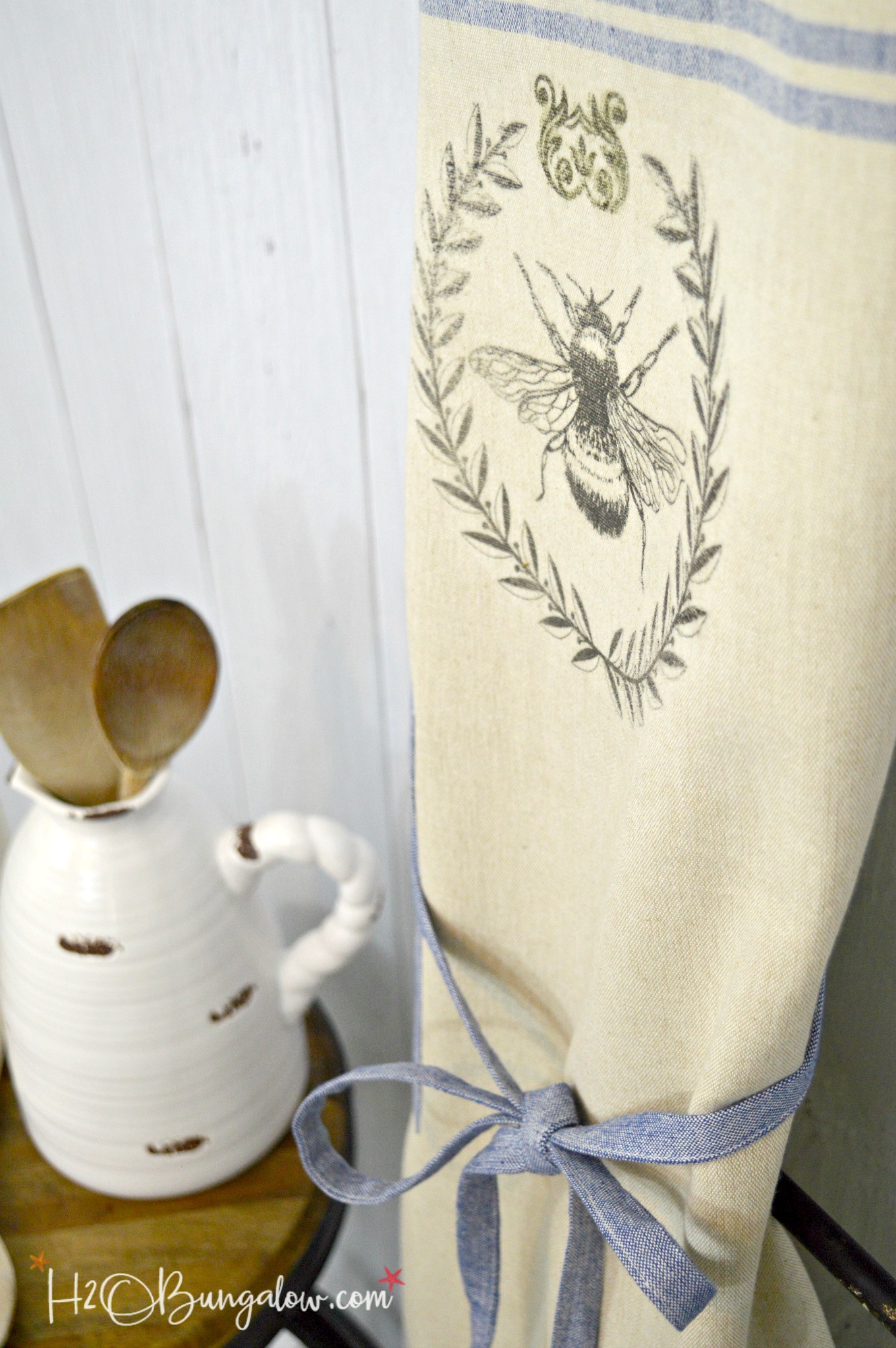 Don't forget to pin this project for later!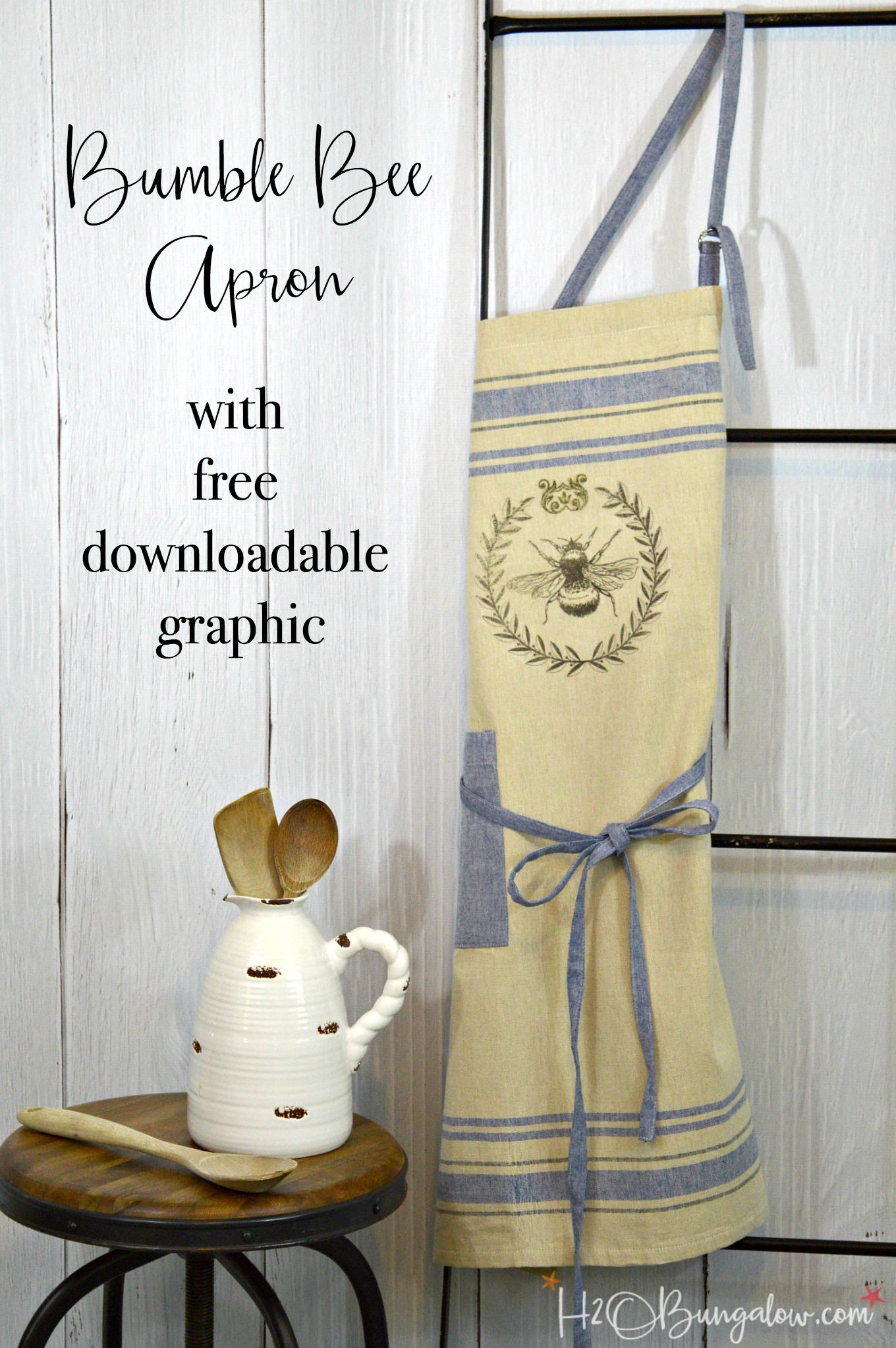 Unfortunately I have to get back to tax prep so this project & post is short and sweet 🙂  I can see this DIY Bumble Bee Apron With Free Printable project fitting in a kitchen, used as a gardening apron or even a crafters painting apron.  What would you use it for?  Share in the comments below, I love chatting with you guys!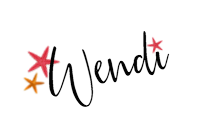 You may also enjoy these other projects of mine!
How to transfer an image