It's good to remember where you've come from. That goes for bedroom makeovers too, especially when it's taken a few years, like 3 years to complete. This picture below isn't my finished master bedroom makeoverr, it's the interim makeover.
I was happy with my master bedroom for a while, decorating it was on my to do list, but not at the top. Until you guys, my friends and readers said you wanted to see more decorating in my December readers survey. Let me say it now, thank you for the motivation!
I decided I couldn't show you what it looks like today, until I showed you the real before pictures.
Real as in when we moved into the project house.
Our project house has been no small task. It's taken time, love and plenty of vision to transform it into a home we could be proud of.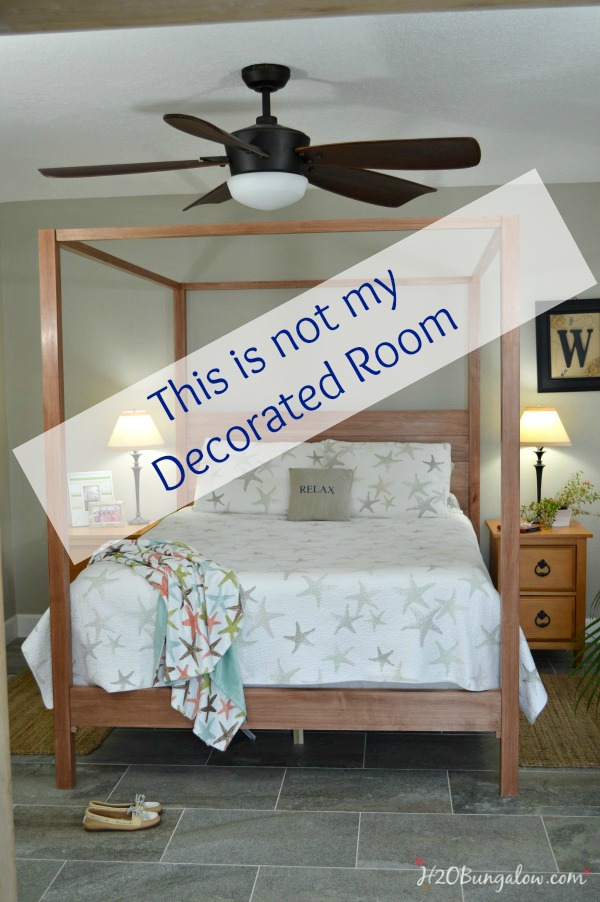 It's easy to see how I was OK with status quo for the last year. Because this is what our master bedroom looked like for the first 2 years we lived in this house.
This is the glamor shot 🙂 Like that ceiling fan?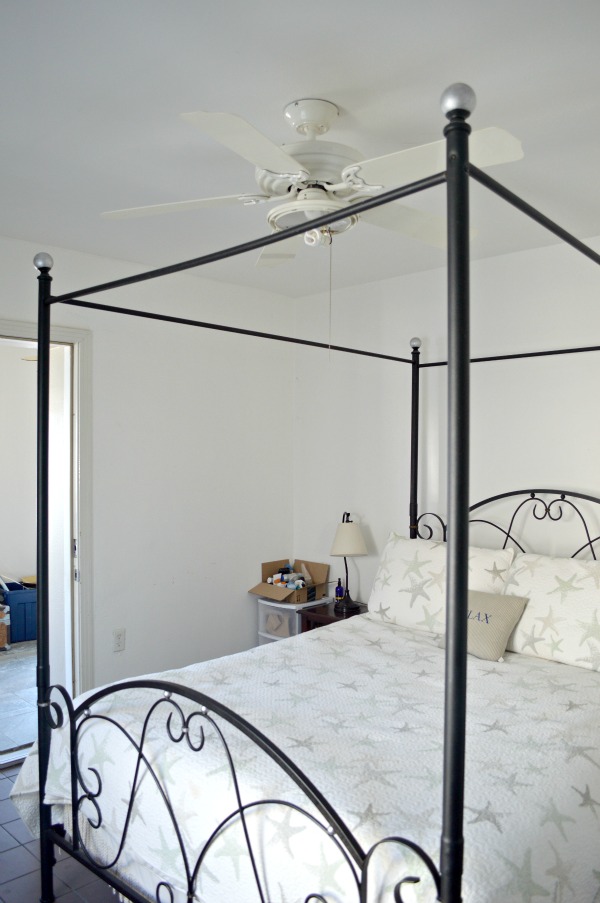 This make-shift closet was actually one of the doorways to our bedroom. The day we moved in, DH and I stood in this spot when he said "hmm, have you noticed we don't have a door to our bedroom?" I turned the little hallway into a closet by closing it off.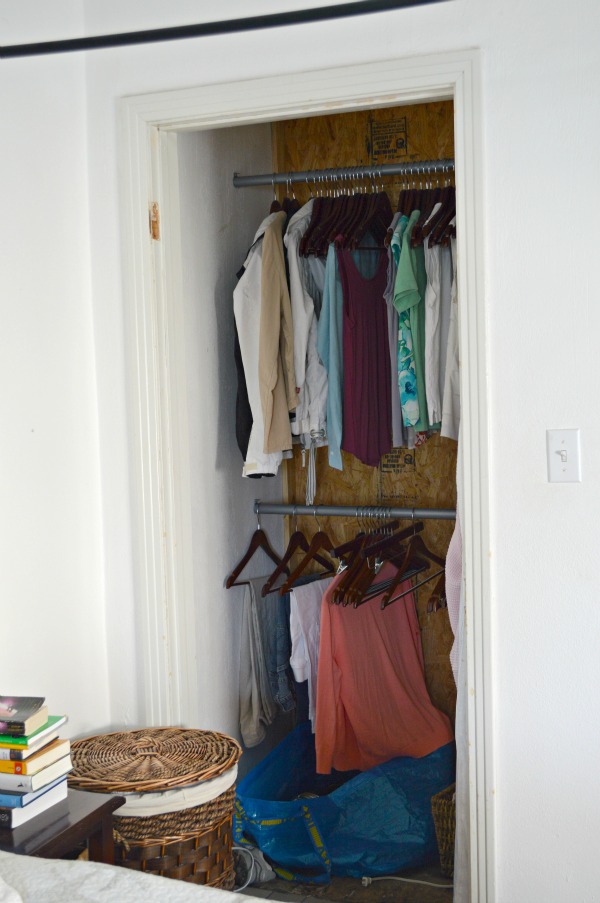 In the 1950's rooms were small, especially Florida beach houses. None of our furniture from our big house in Texas fit. We had to make do with what we could make work knowing we had plans to add a master bathroom and a big remodel in the near future.
How many people have an outside door inside the house? Are you loving those floors?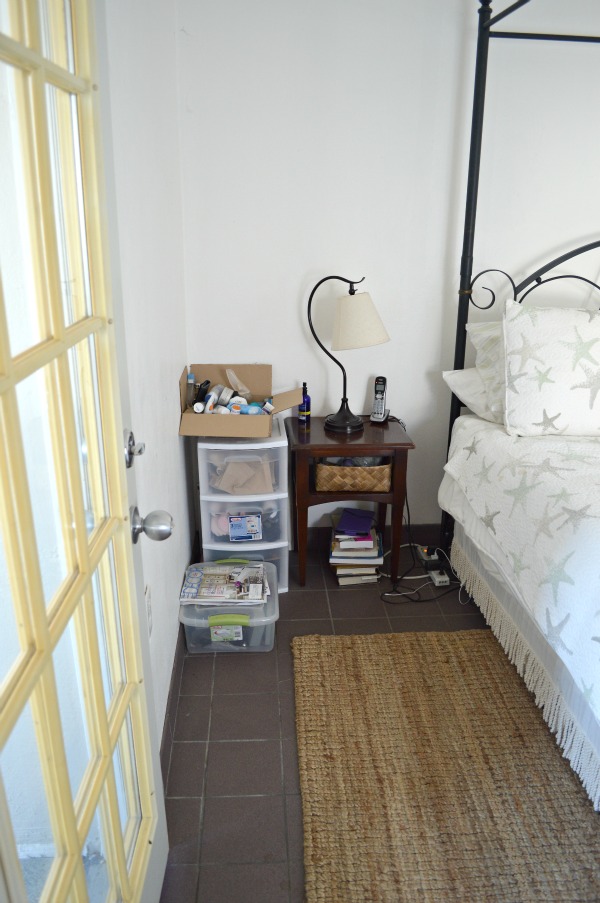 You're looking at a few "before" pictures of projects ,my damask dresser makeover, rustic coastal chair makeover and coastal bathroom cabinet makeover in this picture 🙂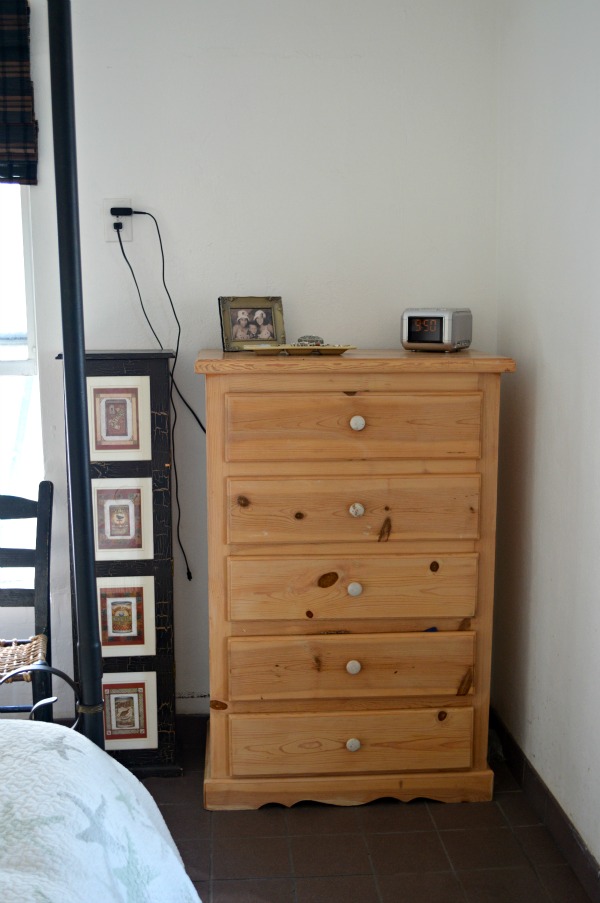 A window sill didn't come with the room.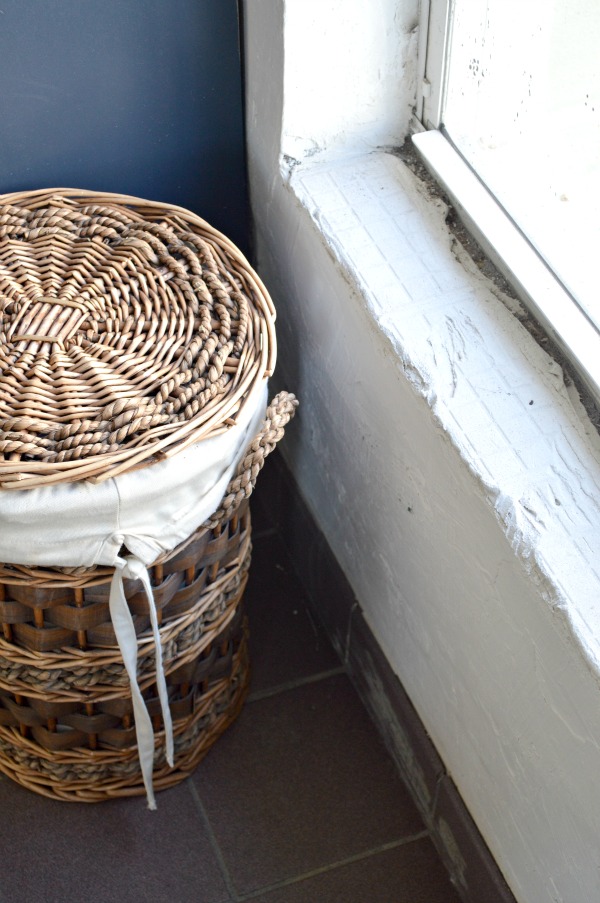 These pictures will never be pinned (please don't!). It's not one of my best posts, but since we are all friends, I had to share.
I ran across theses pictures as I was working on the big reveal of our master bedroom makeover, and made a last minute judgement call to share the "true" before pictures before sharing what my room looks like today. I'm proud of how far we've come. Sometimes, the day to day steps of remodeling a project house become overwhelming. Looking back on where we've started makes me realize how far we've truly come.
It's a house the day you move in, it take time, love and work to make it a home:)