Today I'm sharing a really simple DIY, How to remove rust from tools and keep it off. This is a fantastic method of removing rust from almost any metal object. Today's tutorial may not be the sexiest topic, but it can be a money saver. Saving money, or rather not wasting money is always a good topic, right?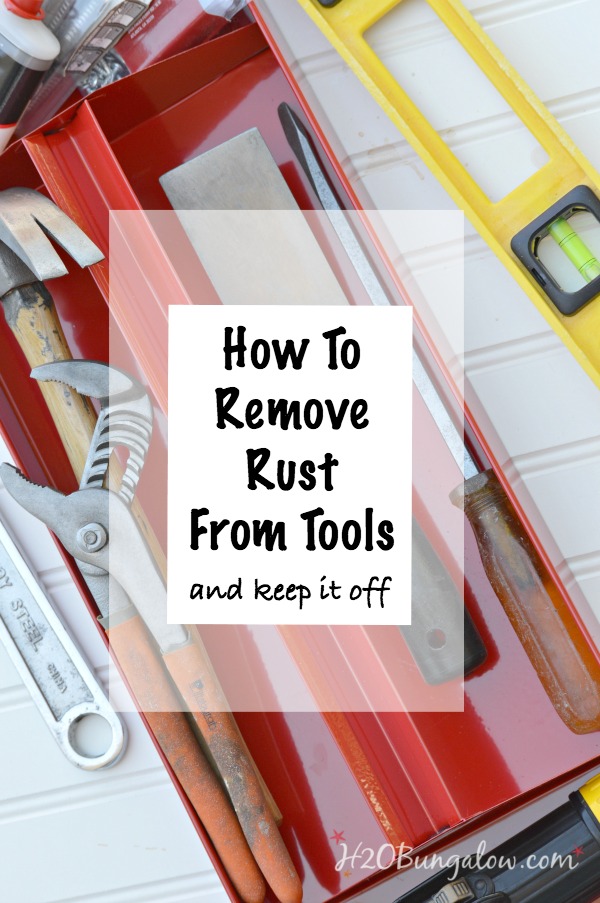 Rusty tools are not only unsightly, they can be ruined if left to corrode and grow rust.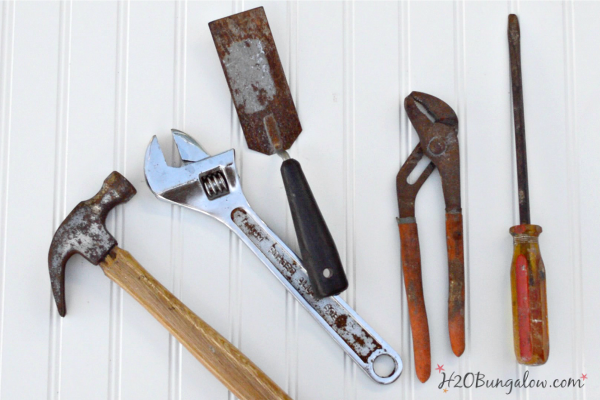 There's a simple method to remove rust from tools using ingredients you probably already have in your kitchen.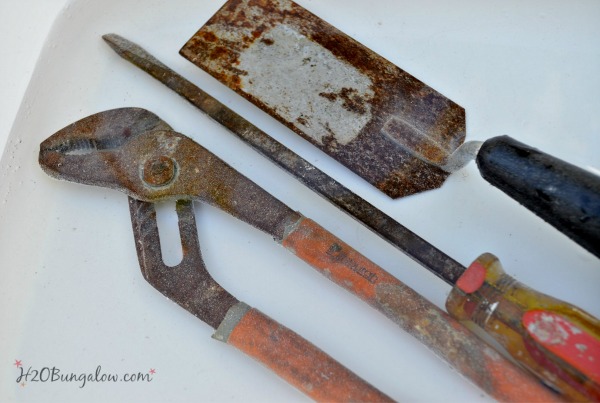 I made a simple video to share how easy it is to remove rust from tools and keep it off using 3-IN-ONE Multipurpose Oil.
How to remove rust from tools and protect them from getting rusty again.
Supplies needed to remove rust from metal tools and other metal objects.
white vinegar
water
baking soda
bin or tub
steel wool or metal brush
small brush or old toothbrush
clean rag
Steps to clean rust off metal tools
Step #1. Wash dirt or oily residue off the tool or metal part
Step #2. Put tools in a bin and cover with white vinegar. Let sit overnight or about 24 hours.
Step#3. Rust will dissolve and fall off the tools overnight. The water will be dirty looking and the tools will have a thin film of blackish dirt on them. Rinse them off in clean water.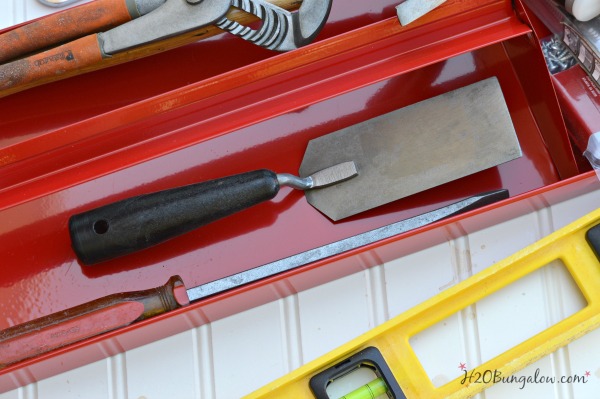 Step #4. Put tools back in bin and cover with clean water. Add 1 cup of baking soda to the water. Use a steel wool pad or metal brush and clean off the rest of the film.
Protect metal tools from getting rusty again
Step #5. Apply 3-IN-ONE Multipurpose Oil generously all over the with a clean soft rag or a brush. Wipe off the excess.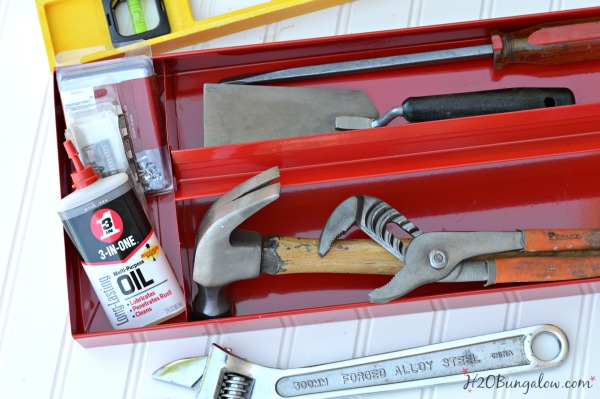 Step #6. Periodically wipe your tools down with a fresh coat of 3-IN-ONE Oil to keep them rust free.
I would use this same method to remove rust from tools on other items too. Like old family metal pieces that have been handed down over generations, awesome tool deals found at yard sales and thrift stores, cleaning other metal objects and more.
Pin this to save it for later!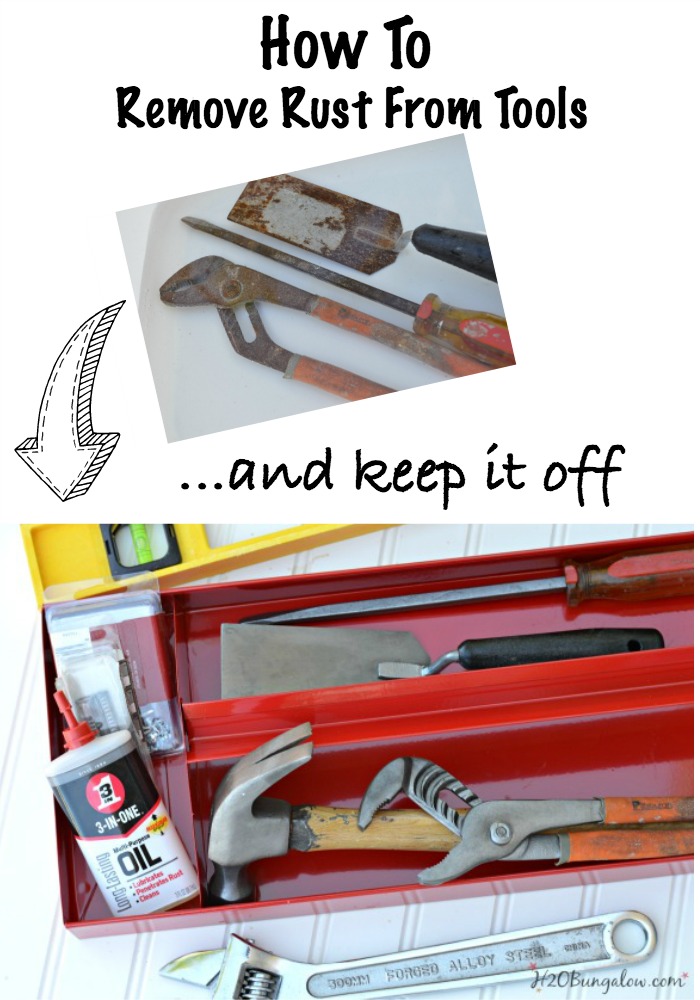 Of course, if your items aren't rusty yet why not use the 3-IN-ONE Oil now and prevent the rust from growing in the first place!
Can you think of something you'd like to clean the rust off and keep it off?
Visit HandyU for more awesome DIY Home tips
This is a sponsored post by 3-IN-ONE All craftiness, ideas and opinions are my own. I also only share projects I believe bring value to you guys!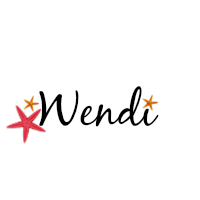 You'll find my project linked up to these fabulous parties!
Love a good dose of DIY home decor, home improvement, the challenge of woodworking and creative ways to make your home look fabulous?
Me too!
I'd love to share mine with you. Click here to sign up for my post emails and I'll send a quick note when I have a new project to share.