With Valentines Day around the corner I'm ready to put some love in my decorating. literally. I made this easy Valentines Day table runner today and couldn't wait to put it out. I fashioned it after my No Sew Burlap Table Runner I made for Thanksgiving. I love the design because it's versatile and packs away easily until next year.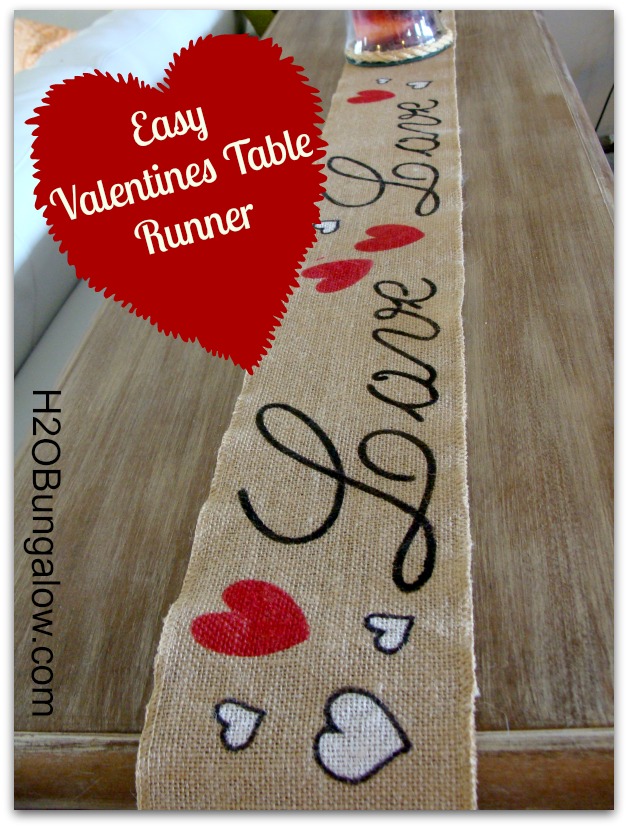 Ready to try your hand at making an easy Valentines Day table runner too?
OK then… let's get started.
Here's what you'll need:
5″ burlap ribbon
4″ stencils in script – I used this one
Heart stencil, you can also draw the hearts by hand, I did both
Craft paint in red, white and black
Paintbrush and a flat top stencil brush
Black Sharpie

Scissors

Measuring tape and a ruler

Drop cloth or newspaper
I made my table runner to fit both my sofa table and a dining table. I measured both and picked a table runner length that fit both tables nicely, which was 70 inches.
My Valentines table runner has the word "love" stenciled 4 times across the entire length. I left some space between the words for a few hearts. There is a larger space in the center of the runner so a centerpiece could be used without covering the stenciled words.
See below for a measurement guide. If you use a different size or brand of stencil, the measurements will most likely be different for you.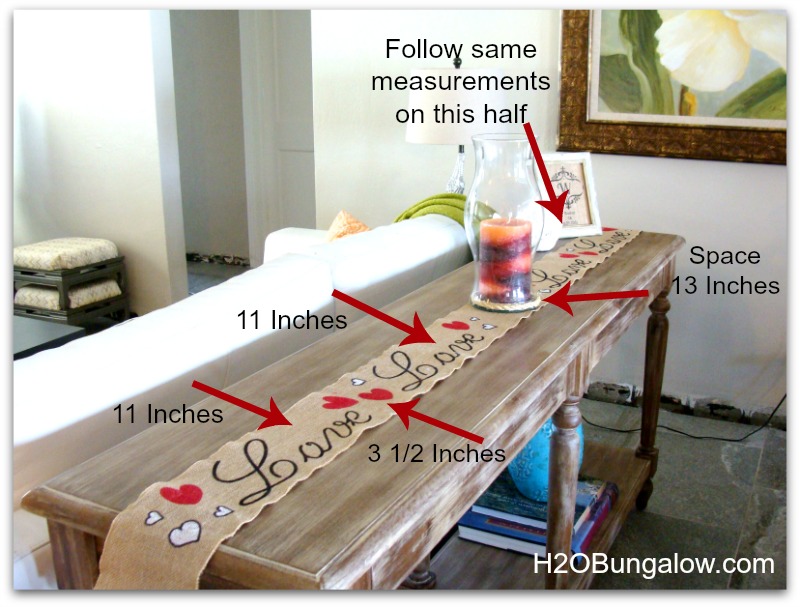 Spacing and lining up the stencil letters is simple. Read my No Sew Burlap Table Runner post for a few good tips.
Add a few hearts for fun. I had a stencil which I used for the red hearts. I drew extra hearts with a sharpie and filled them in with white paint.

That's all there is to it! My easy Valentines Day table runner looks great on my sofa table and lends a happy splash of color to the room.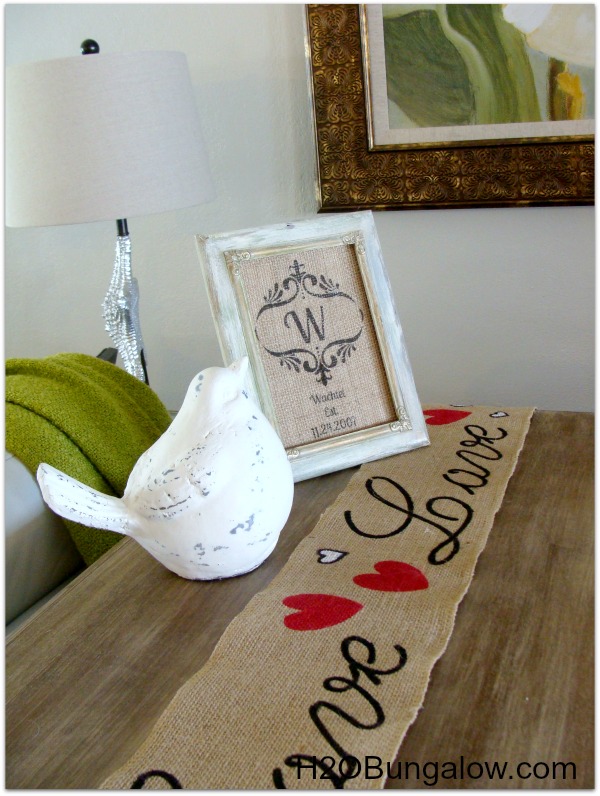 I like that the words are easy to read from both sides of my Valentines day table runner. I haven't used it at the dining table…yet.
I'm thinking I'll use it for a romantic dinner for two 😉 Along with some chocolate covered strawberries and some good wine. Yummy!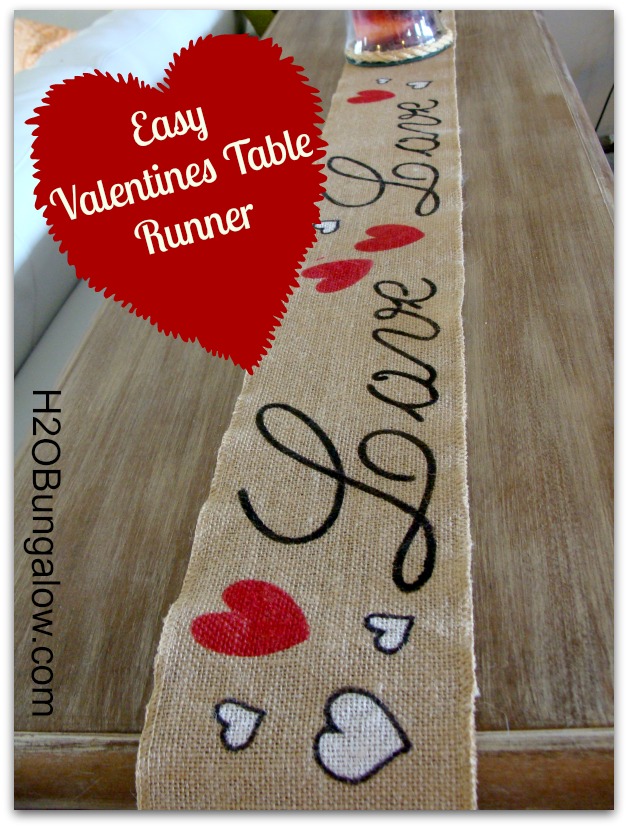 Don't you just love this? Where would you put one of these in your house?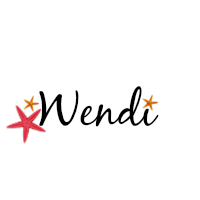 Love a good dose of DIY home decor, home improvement, the challenge of woodworking and creative ways to make your home look fabulous?
Me too!
I'd love to share mine with you. Click here to sign up for my post emails and I'll send a quick note when I have a new project to share.
Social media fan? Don't be shy say hello! I love when you guys do that! I'm interactive on Facebook and I share lots of other projects and, useful inspiration for the home and content I don't share anywhere else. Follow H2OBungalow on Facebook here
Oh heck, just follow me on all social medias. We'll have some fun…promise:) Follow H2OBungalow on Instagram , Follow H2OBungalow on Twitter , Follow H2OBungalow on Pinterest, I'm on Periscope! @H2OBungalow
I use affiliate links in my posts. If you should make a purchase I will receive an itty bitty commission at no cost to you. Thank you in advance for supporting my blog and two fur-ball cats who believe they are privileged.