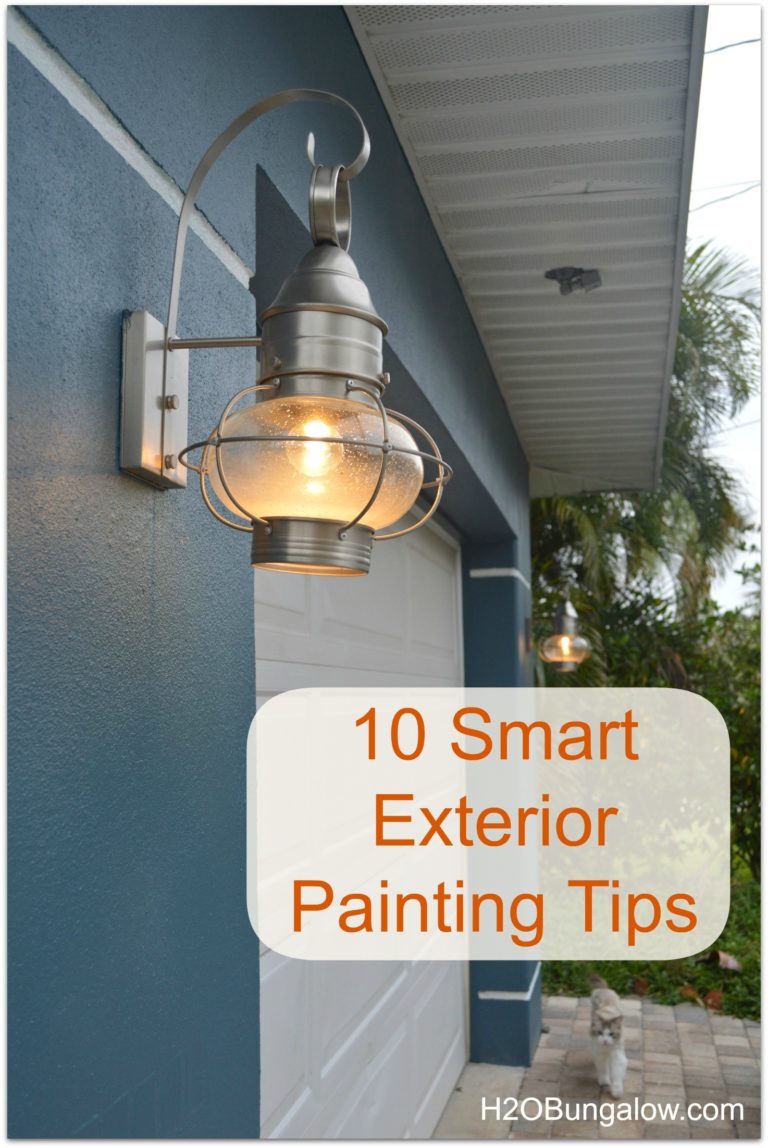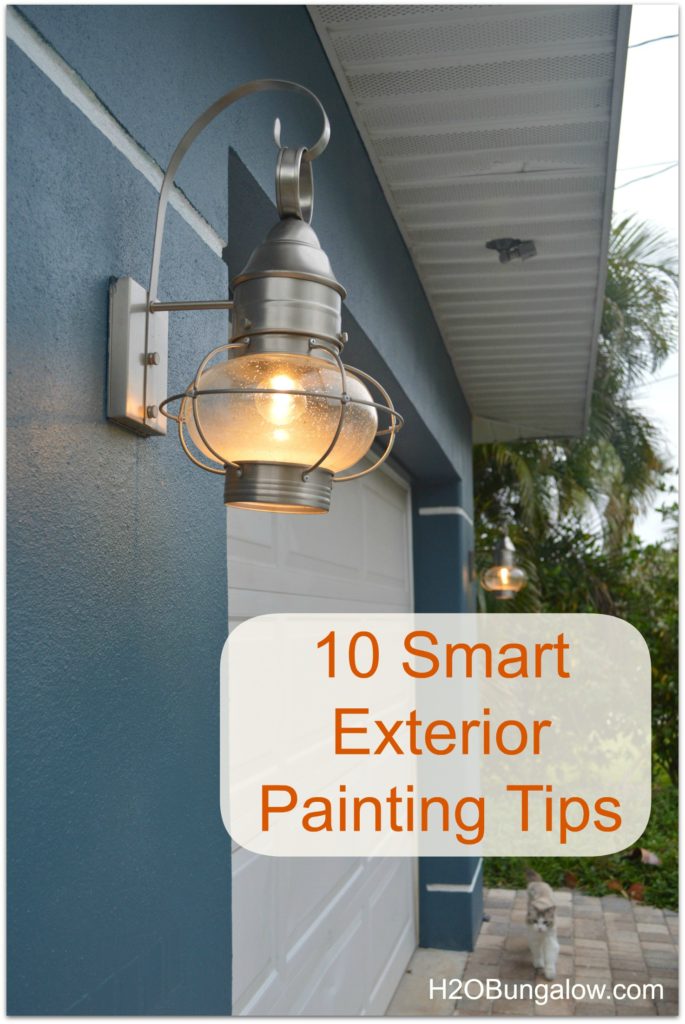 I saved a lot by painting my own house. I'm almost finished and want to share my 10 smart exterior painting tips. Follow these tips to make painting easier, last longer as well as look better. If you live in a small home like we do it's really easy to paint with great results. Save your cash for another home project that you can't DIY or put it toward a family vacation and make new memories.
If you haven't been following me I should share that our house is a project house. The picture below doesn't look so pretty, but is a huge improvement from the day we moved in. All of our outside updating plans have been on hold for the last year. We've been busy finalizing our plans to add a small master bath onto the house and it became a complicated ordeal. That's all behind us now:) You can view my Coastal Home Tour..2019 to see how far we've come.
We are finally moving forward!
The FL sweltering heat is just about here for the season. I was too impatient to wait until fall to paint…I'm glad I did. It looks much better, The old paint was tired and past its prime.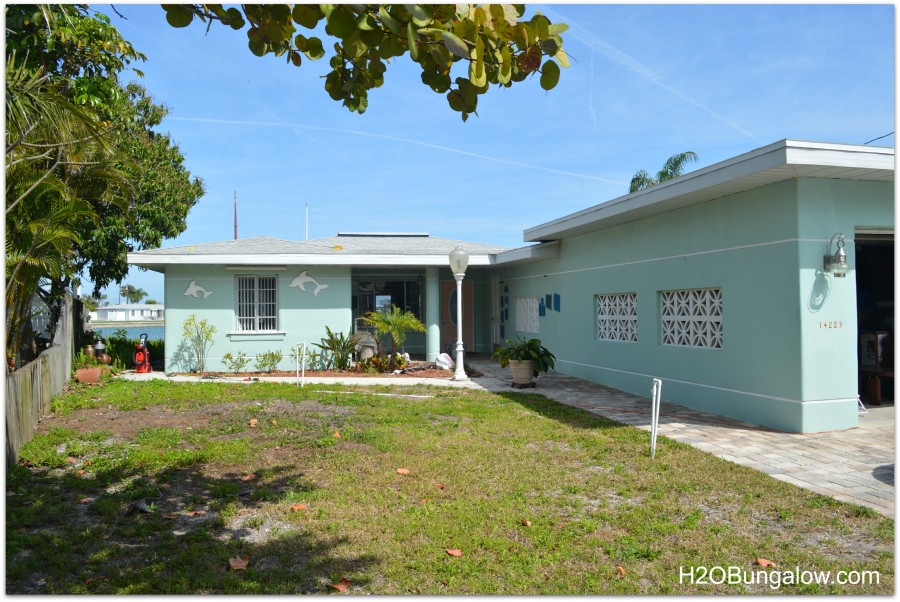 Without further rambling…Let's get started. Here's 10 smart exterior painting tips to help you get a fabulous new look on a DIY budget!
1. Prep properly so your paint adheres well. Our house is stucco and the paint was faded but not peeling. All we had to do was power wash it before painting. If you have wood or other surfaces check with your paint department on how to prepare your particular surface.
2. Buy the best paint you can afford. I bought the best exterior paint in stock on sale at 40% off. I wasn't ready to paint when they had the sale so I brought it home untinted. When I was ready to paint, I brought it back to the paint store and they tinted it for free.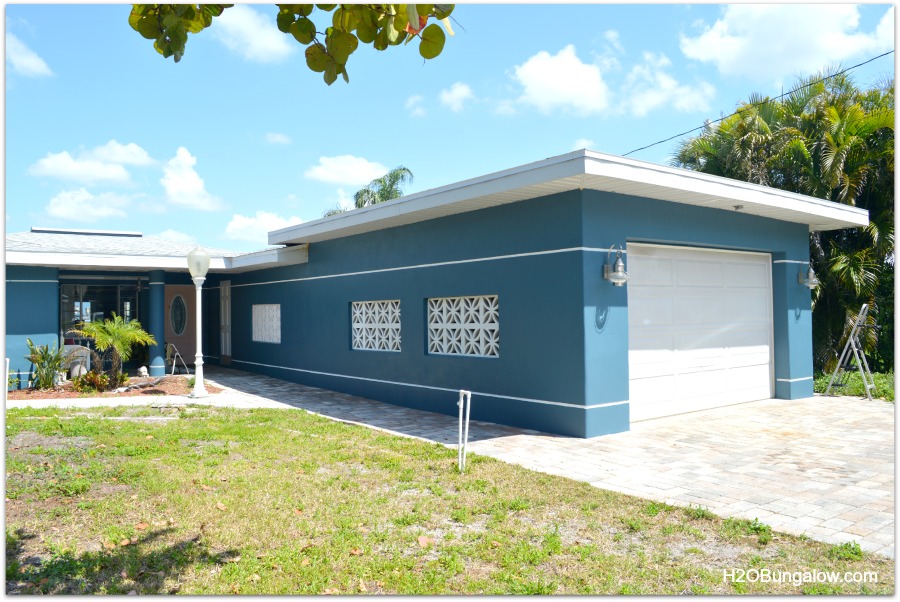 3. I only tape doors and the ground where the wall meets if there is concrete or a sidewalk. All of my other edges are cut in by hand.
4. Work from top down. Cut in and edge first.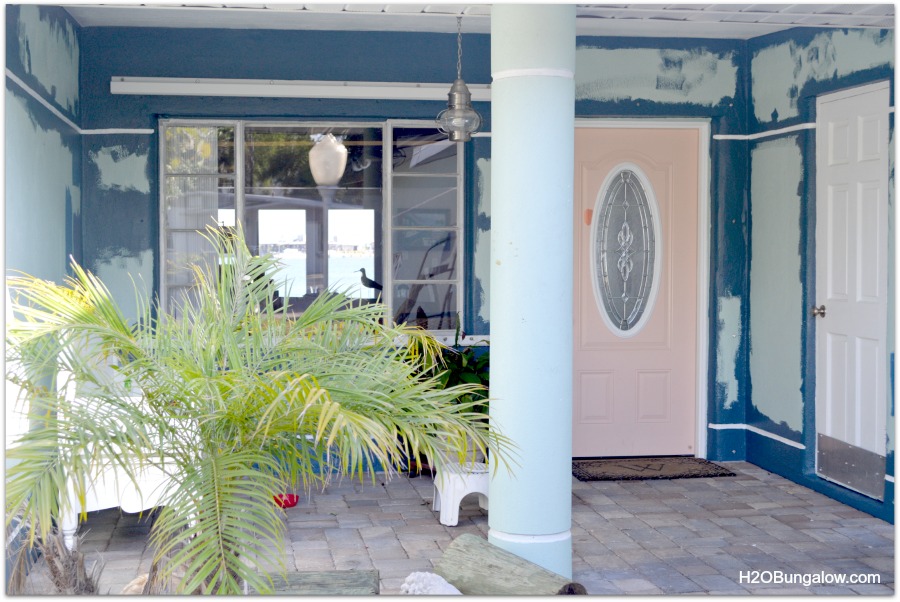 5. I've painted a lot over the years. The best dropcloths are the heavy weight fabric ones. I like the 6 x 9 size and cut them in half so I have two 3 x 9 lengths. They last a long time and we use them for lots of different projects.
6. By using two dropcloths, I'm able to move one in front of the other as I paint and it's much faster than working with one dropcloth.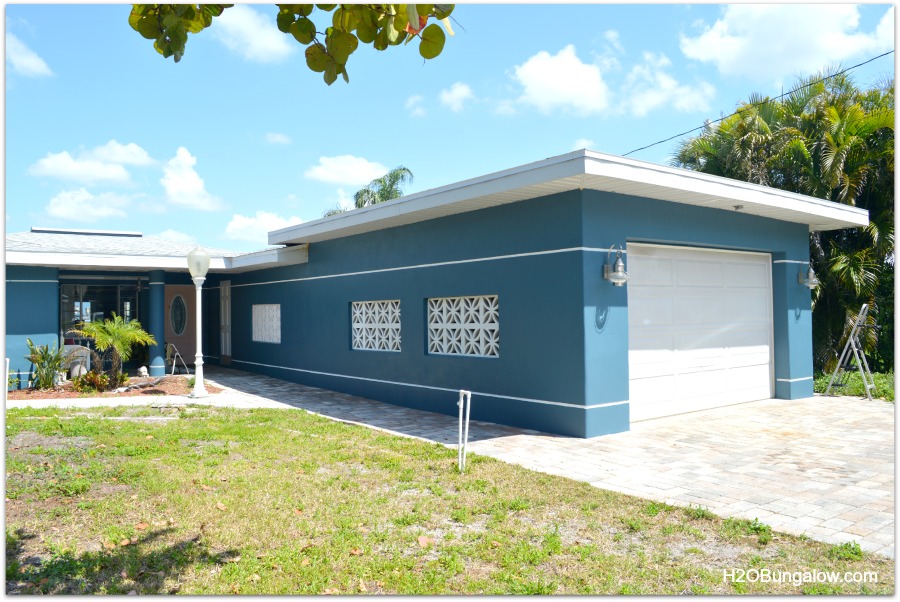 7. Use the right roller nap for your surface. Use brushes that are comfortable in your hand and big enough to cut in with. Ask your paint store for help if you aren't sure what size brushes you need.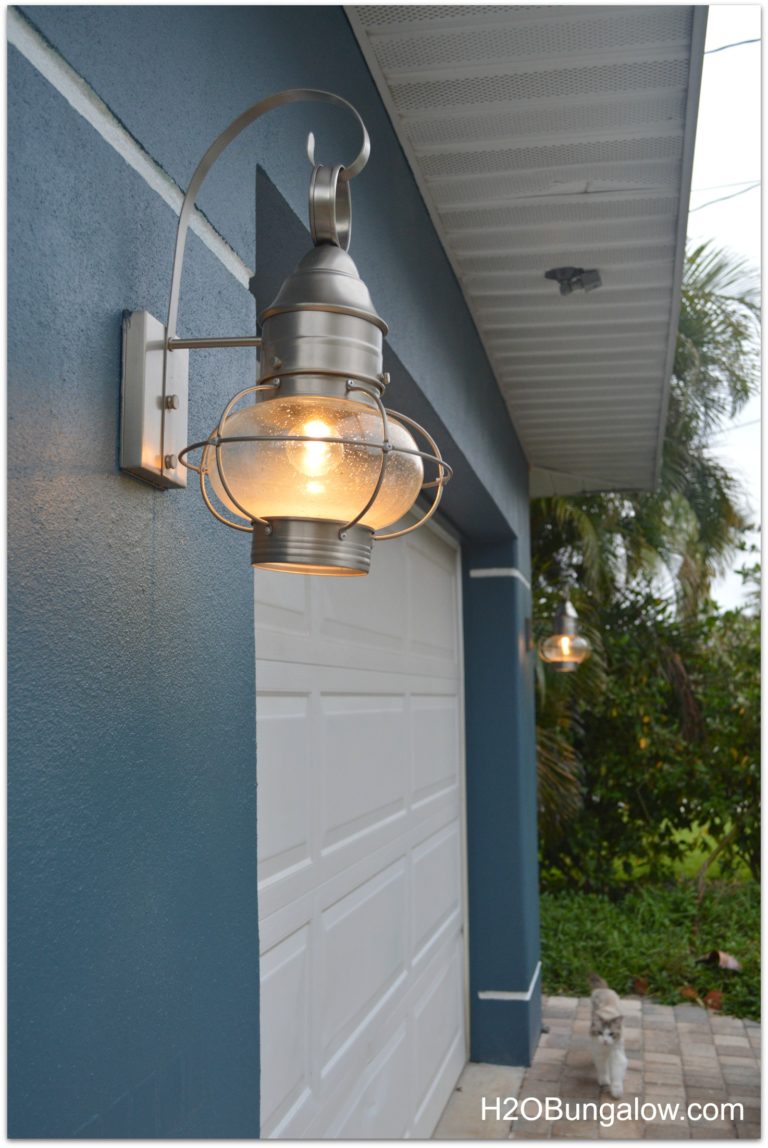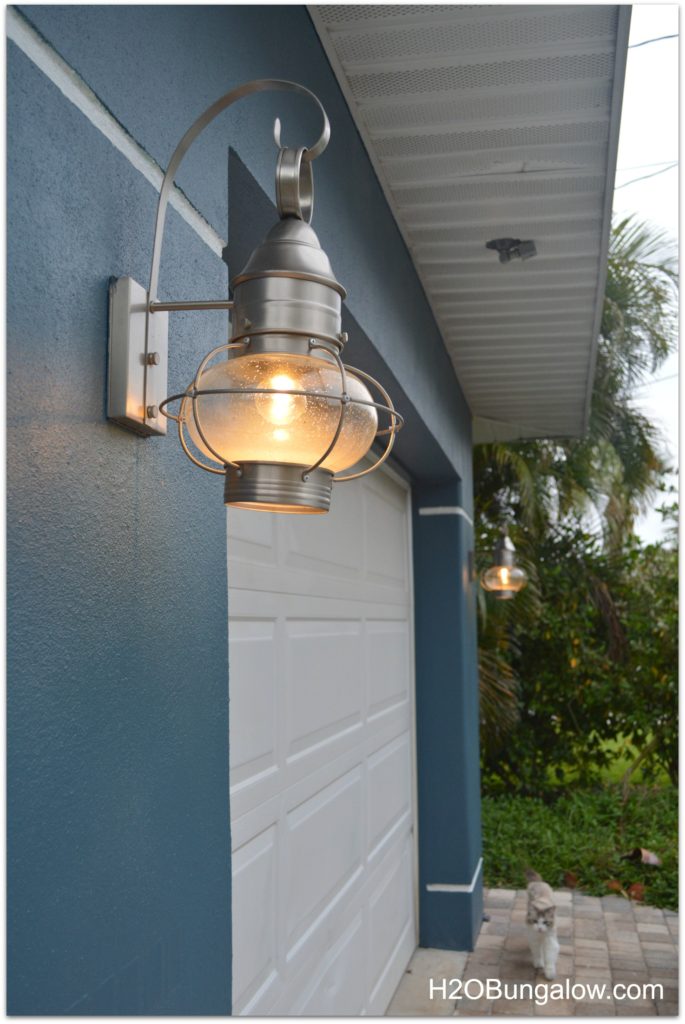 8. Generously use hand lotion on all of your exposed skin area. If you get any paint on your skin, it will wash off easily. Otherwise, the more you wash your hands the more paint will stick to your skin because you've washed off your natural skin oil. Besides, your skin benefits by getting a moisturizing treatment while your painting 🙂
9. Every few hours rinse your brush out. If you don't, paint will begin to dry at the top of the bristles and you'll ruin your brush. If you do have a build up of paint on your brushes, soak them in vinegar over night. It will help to loosen the paint.
10. My last painting tip to share is plan to work in the shade if you can. Start where the house has shade and move with the shade. Your paint will adhere better. It is also a lot more comfortable, you can see the paint application better and of course it's much healthier to limit your sun exposure.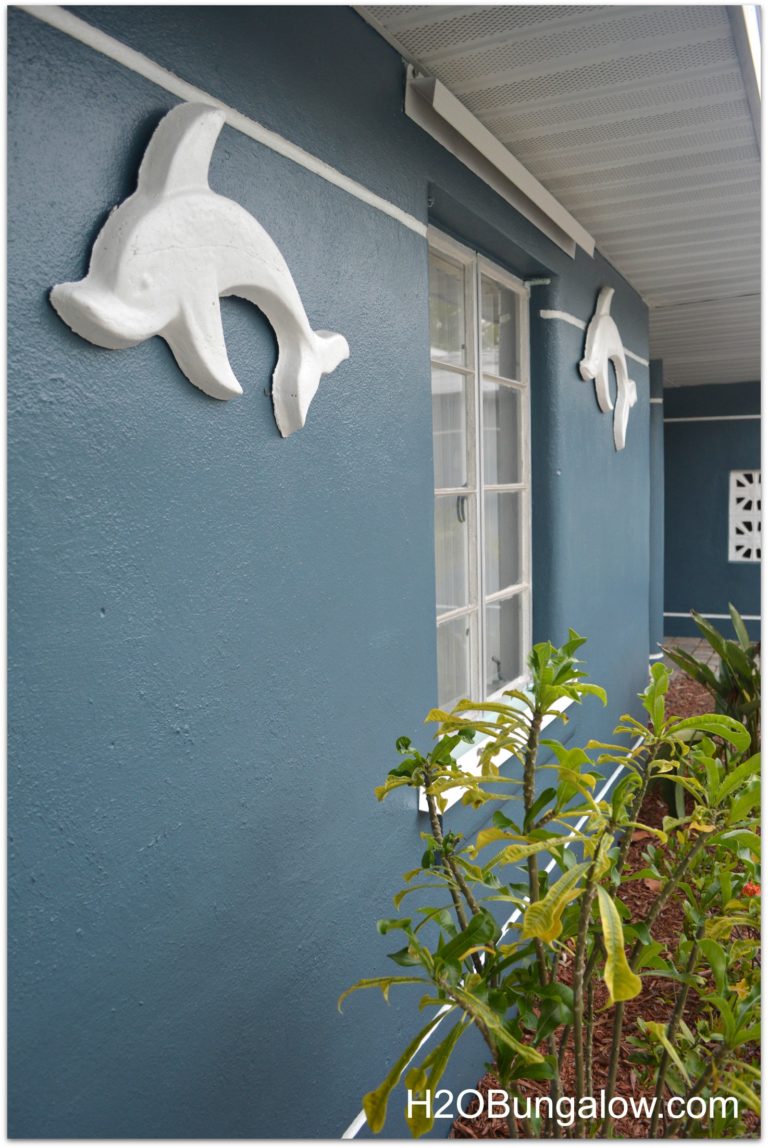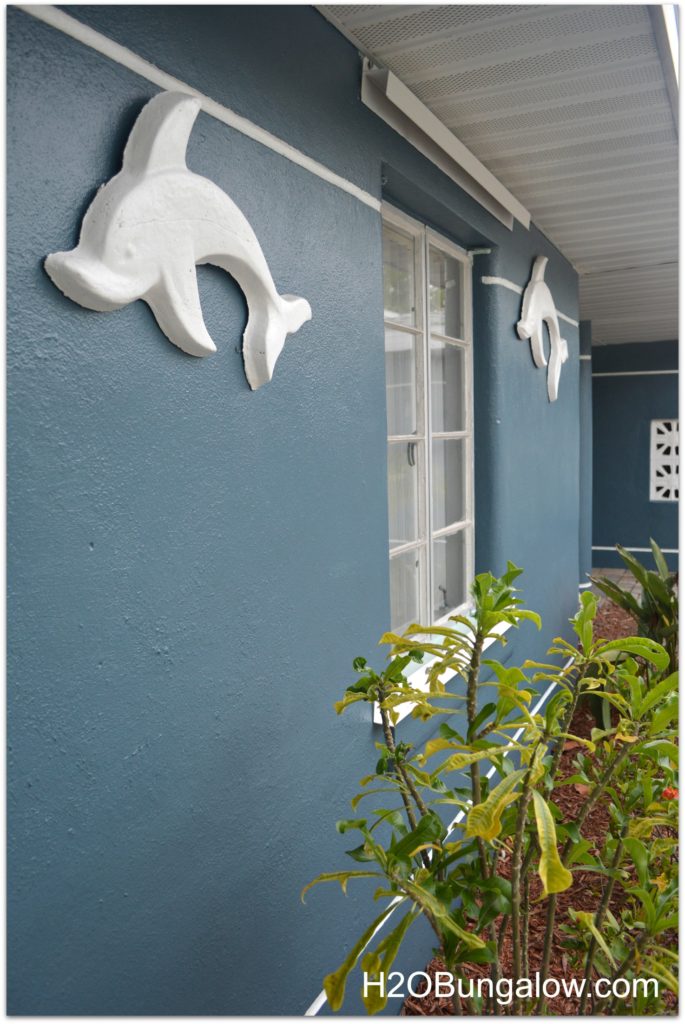 I've painted a lot over the last several years. I like painting and painting projects. I always follow my 10 smart exterior painting tips that I shared today. It makes a difference.
If you're in a small house like ours, it's surprisingly easy to paint it yourself and save big dollars. I love the new color. In a few months the outside and yard will look very different from today. I picked this color with our master design plan in mind.
You may enjoy these other painting projects and how to posts 14 Painting Tips That Will Save You Time And Money, How To Faux Paint A Copper Front Door or Beginners Guide To Paint a Front Door.
Now that I've shared my favorite tips on exterior painting are you ready to paint your home?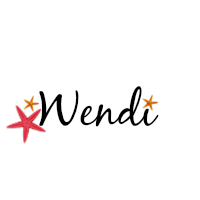 Love a good dose of DIY home decor, home improvement, the challenge of woodworking and creative ways to make your home look fabulous?
Me too! I'll share mine with you!
Click here to have my posts sent to your mailbox fresh off the press.
Social media fan? Don't be shy say hello! I love when you guys do that!
I'm very interactive with my readers on Facebook and I share lots of extra projects and, useful inspiration for the home and content I don't share anywhere else.
Follow H2OBungalow on Facebook
Oh heck, just follow me on all social medias. We'll have some fun…promise:)
Follow H2OBungalow on Instagram
Follow H2OBungalow on Pinterest
I'm on Periscope! @H2OBungalow
I use affiliate links in my posts. If you should make a purchase I will receive an itty bitty commission at no coast to you. Thank you in advance for supporting my blog…my two cats and our boxer dog 🙂