I've got 33 creative ways to hide ugly things in your home and outdoor to share with you today!
Everybody has it, something ugly they need to hide! I'm not talking about deep dark secrets, I'm talking about the ugly things that take away from a pretty room or yard.
The stuff that sometimes make you scratch your head and think what were they thinking when someone place this there?
Pin these smart ways to hide ugly things for later!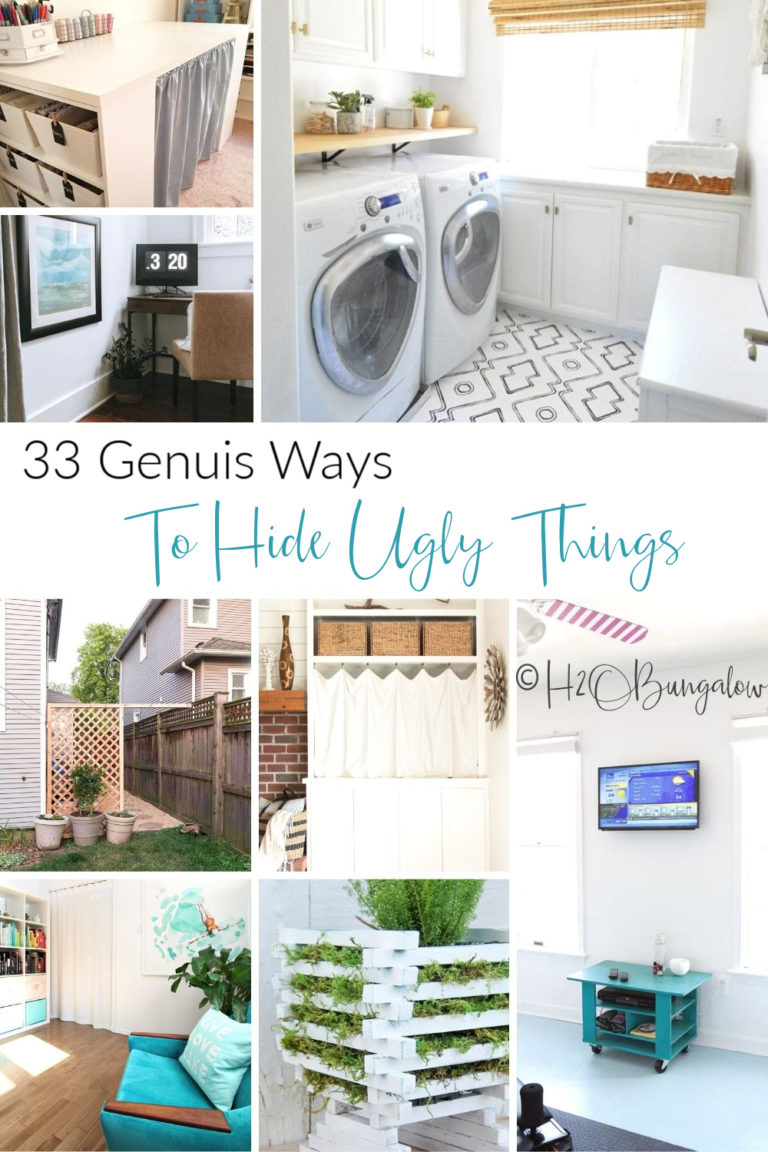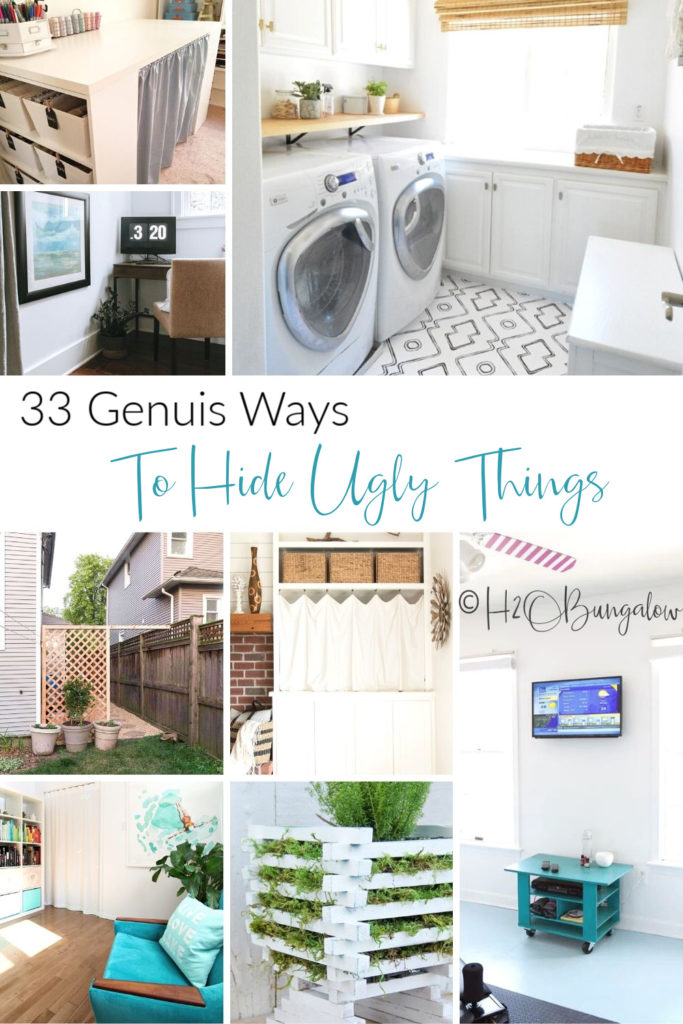 33 Creative Ways to Hide Ugly Things at Home
I use affiliate links, as an Amazon Associate I earn from qualifying purchases. You can read more in my disclosure statement.
The challenge is real. From unsightly cords to electrical panels and ginormous TVs that hang on a wall. Almost every home has at least one eyesore they'd like to cover up and divert attention somewhere else.
Check out these ideas to cover up some of the most common indoor challenges.
How to hide eyesores in your house

This is one of my own projects and the best way to hide a wall mounted TV I've seen yet. Plus, it's affordable!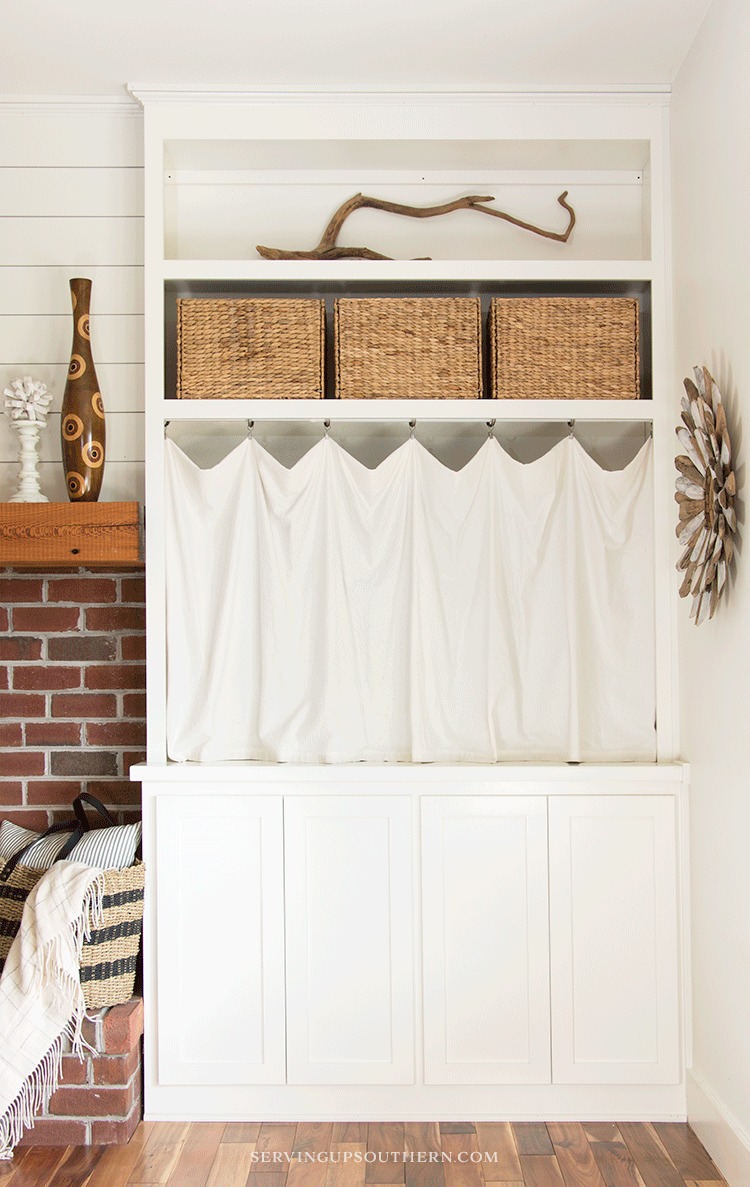 Hide A TV With A Drop Cloth Curtain
Another easy DIY way to hide a TV.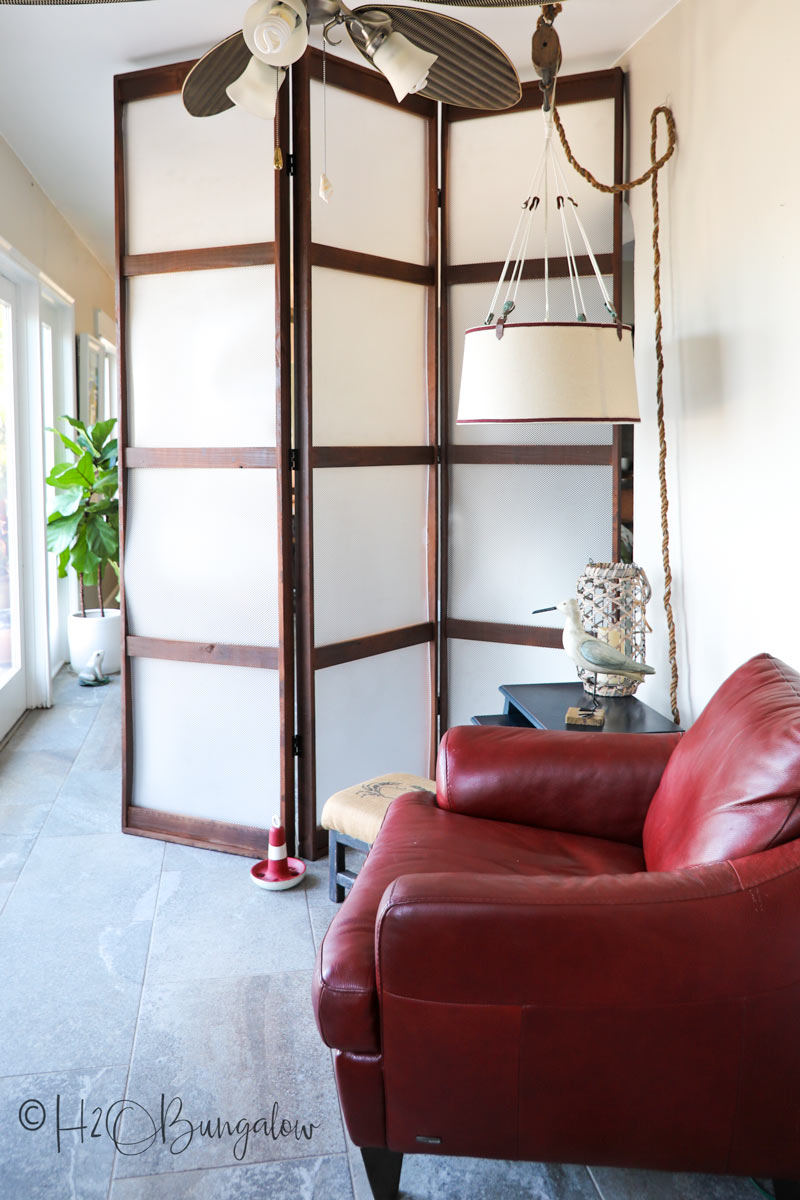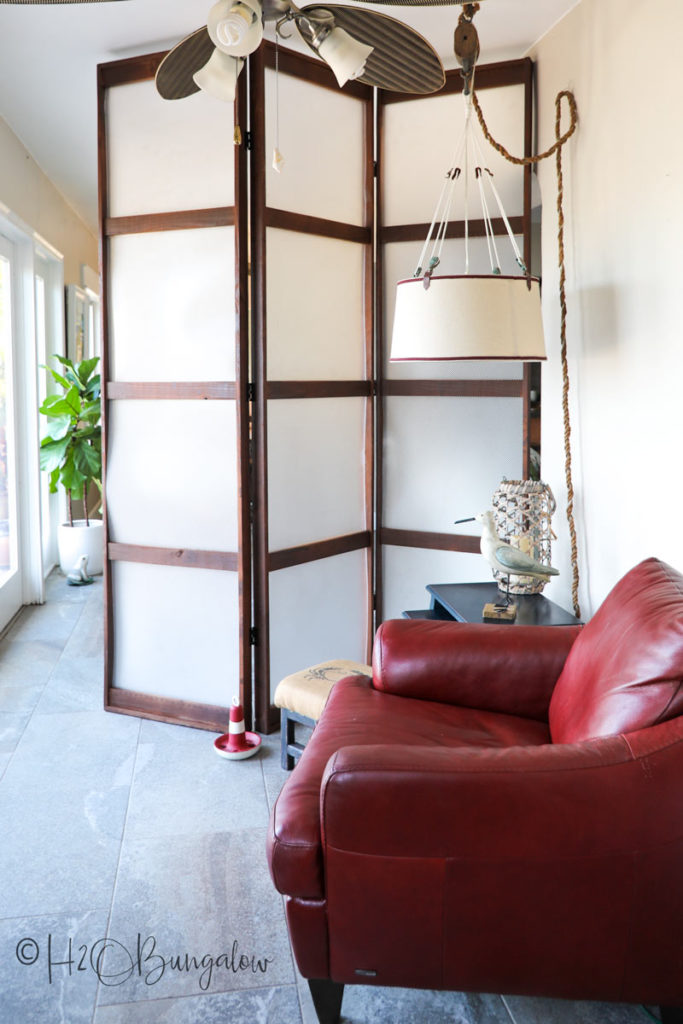 You can hide a lot of stuff behind this or even divide an entire room with this project!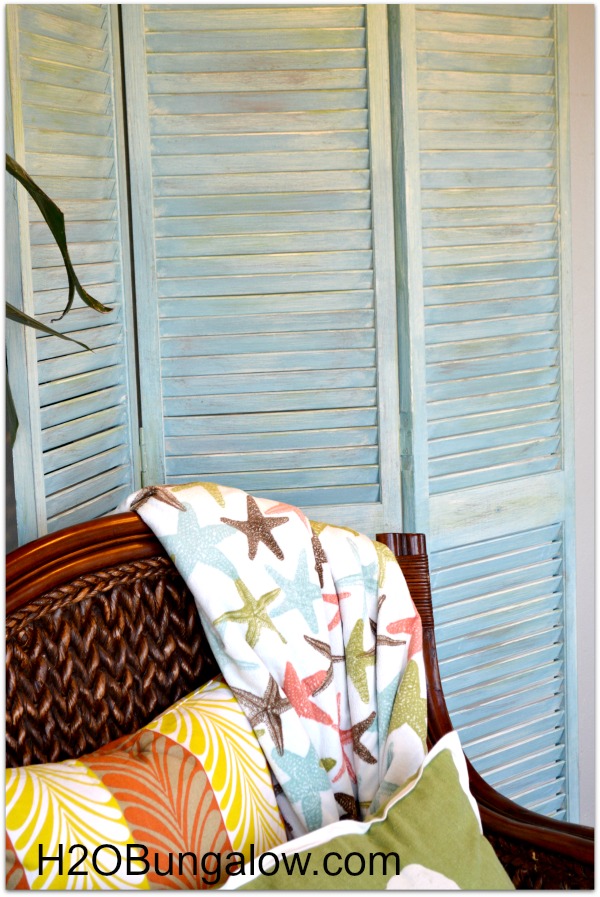 Repurpose a few old louver doors by adding hinges and fresh paint to make a smaller version of a room divider, hide a pile of clutter or even an ugly wall.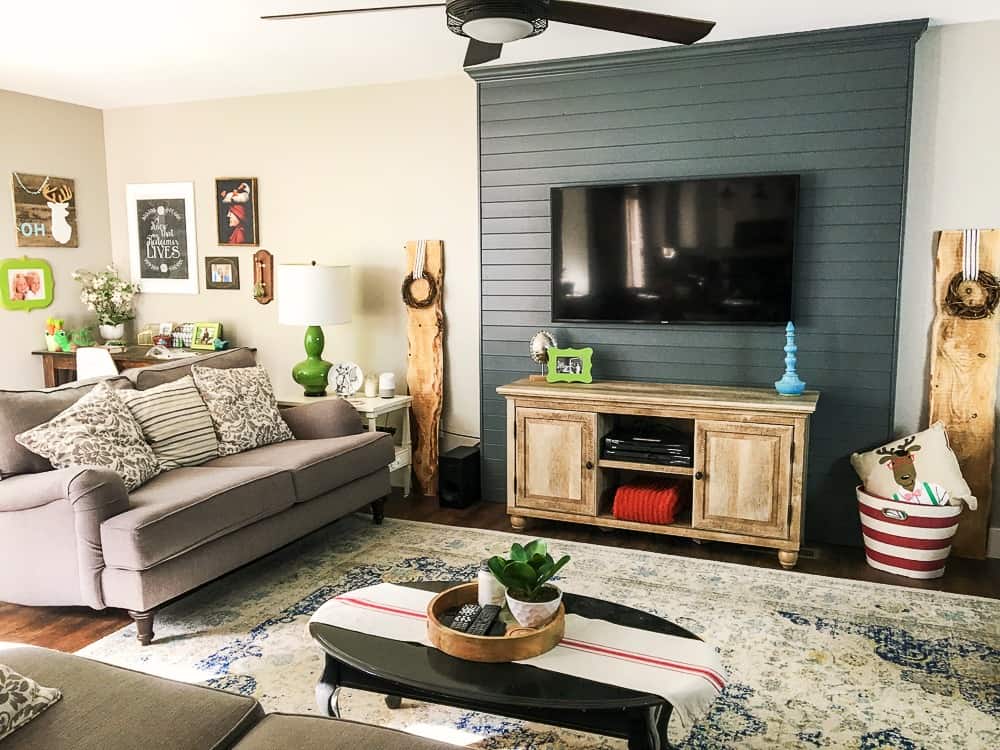 Easily hide TV cords by building a wood planked wall. It's a great focal point and the cords stay stashed behind the planks.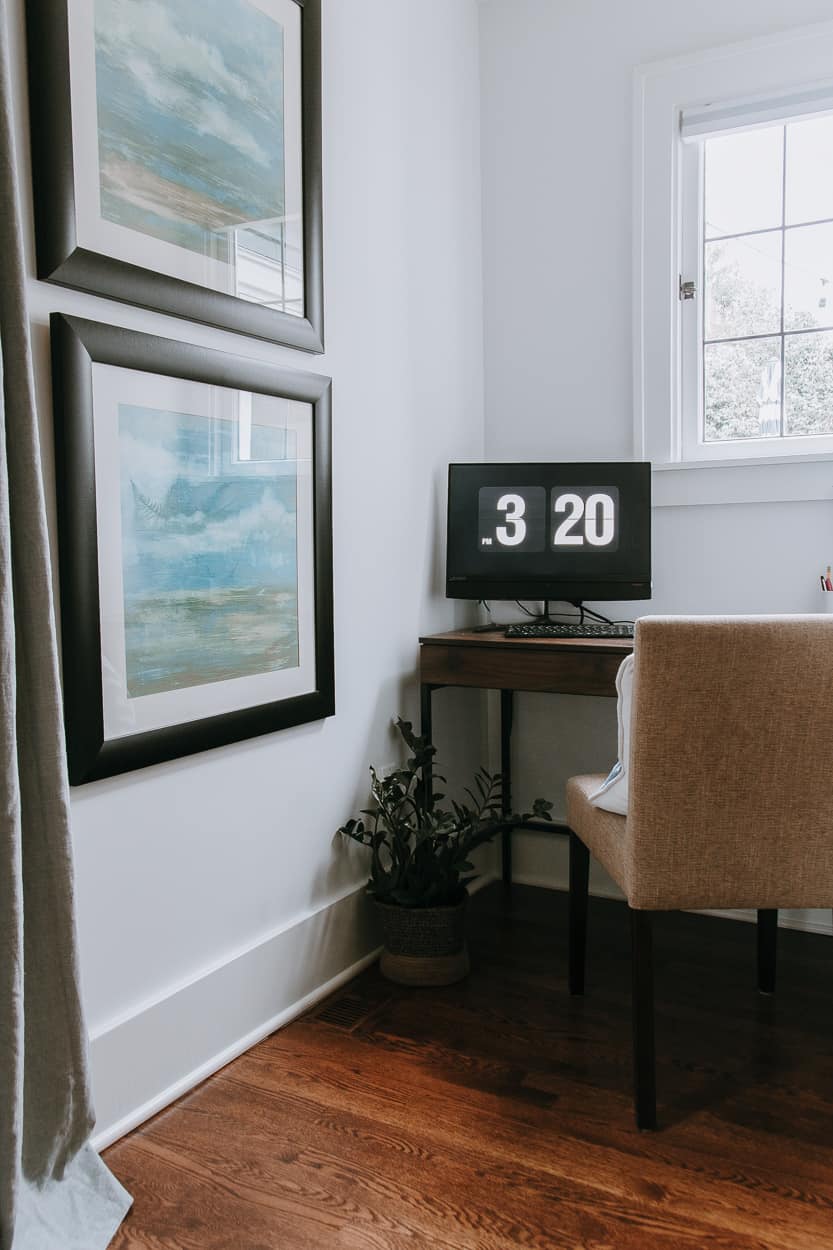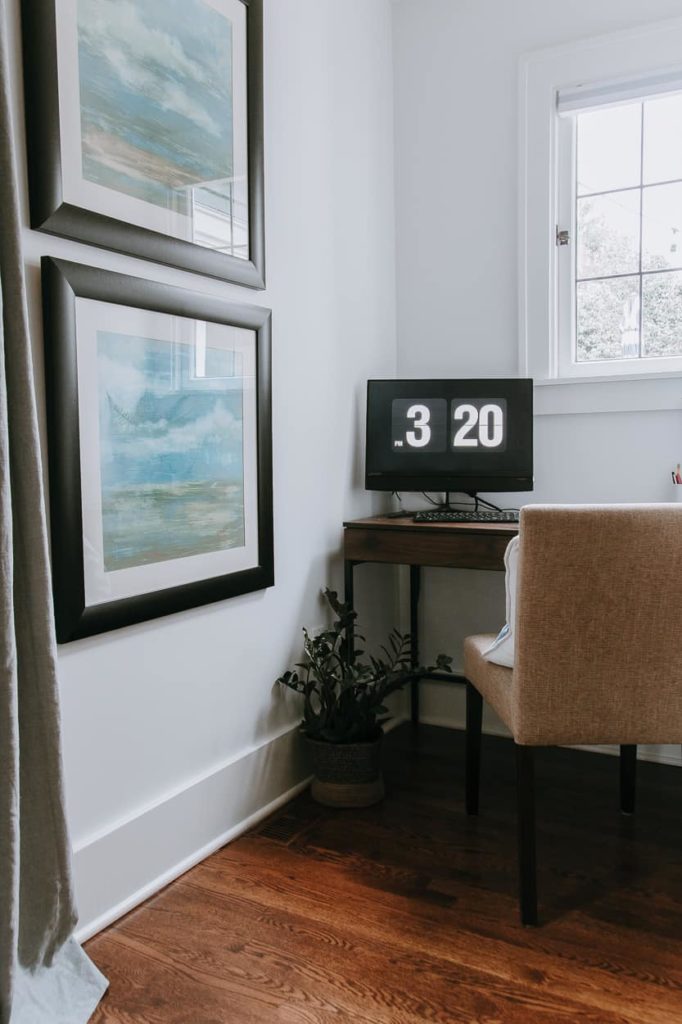 How To Hide Away Unsightly Cords
We have all had cords hanging in a cluttered mess under furniture at some point. Learn how to hide them out of sight.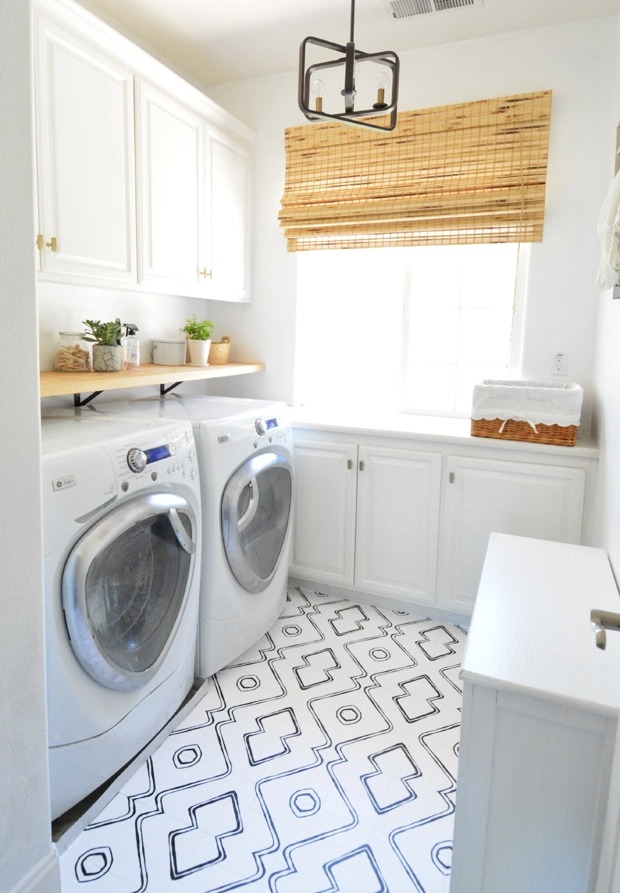 Disguise ugly linoleum until you can take on a permanent solution.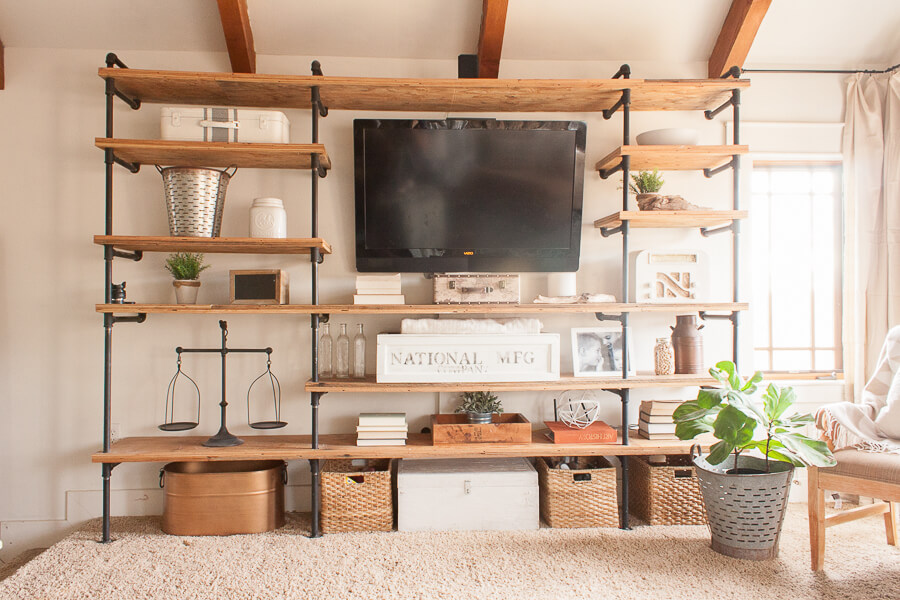 Get creative with cord storage disguised as shelf decor.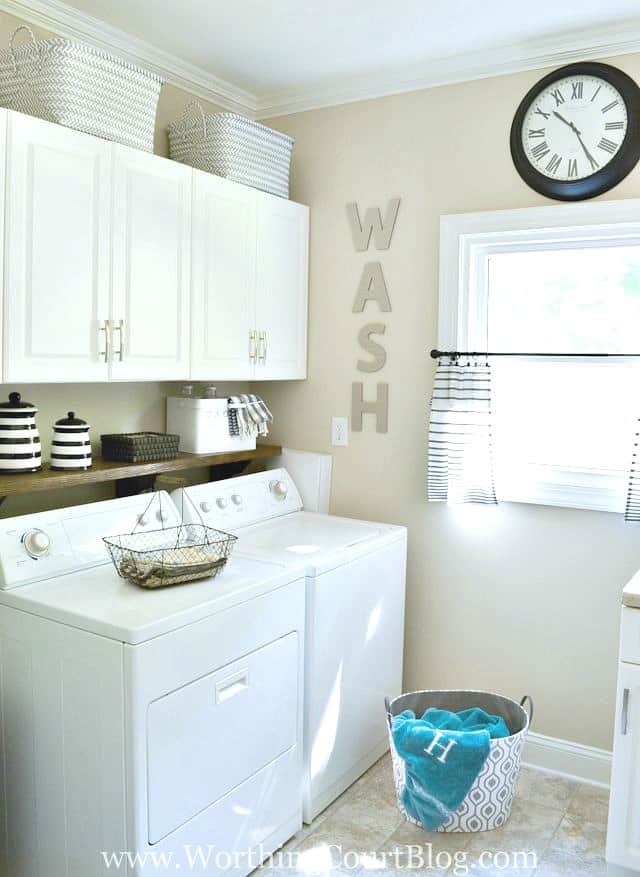 Hide unsightly washer hookups by adding a shelf. It's great place for storage too.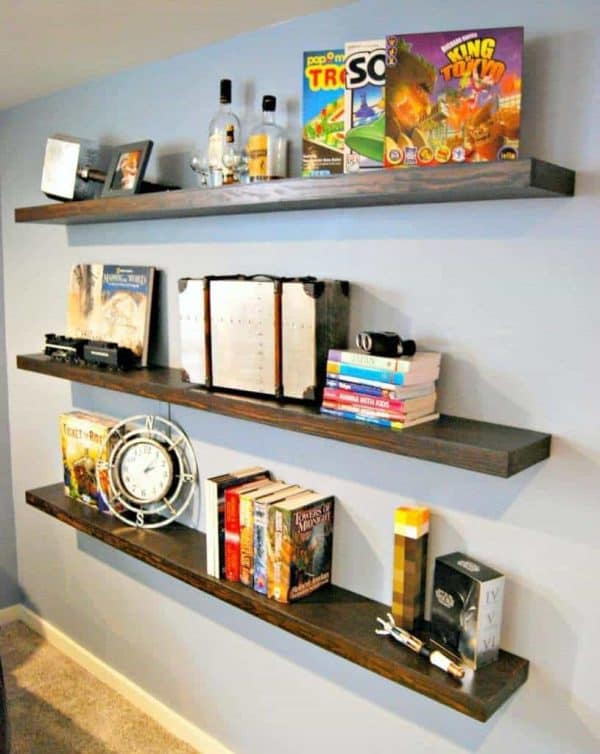 Hide an Eyesore with Floating Shelves
Sometimes you just can't fix an eyesore, disguise it with floating shelves instead.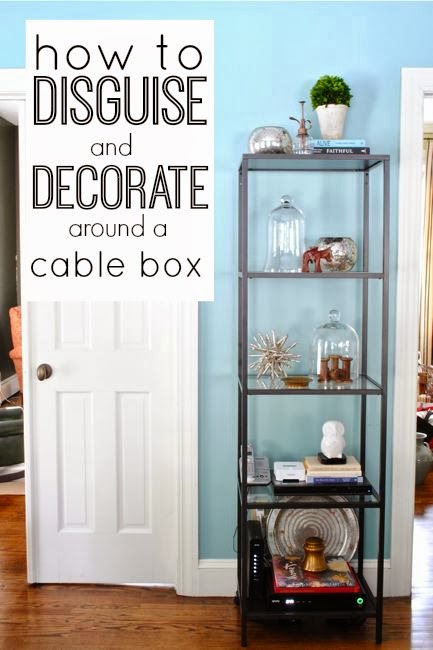 Cable boxes are a necessity, but they sure don't make them pretty. See how to hide a cable box.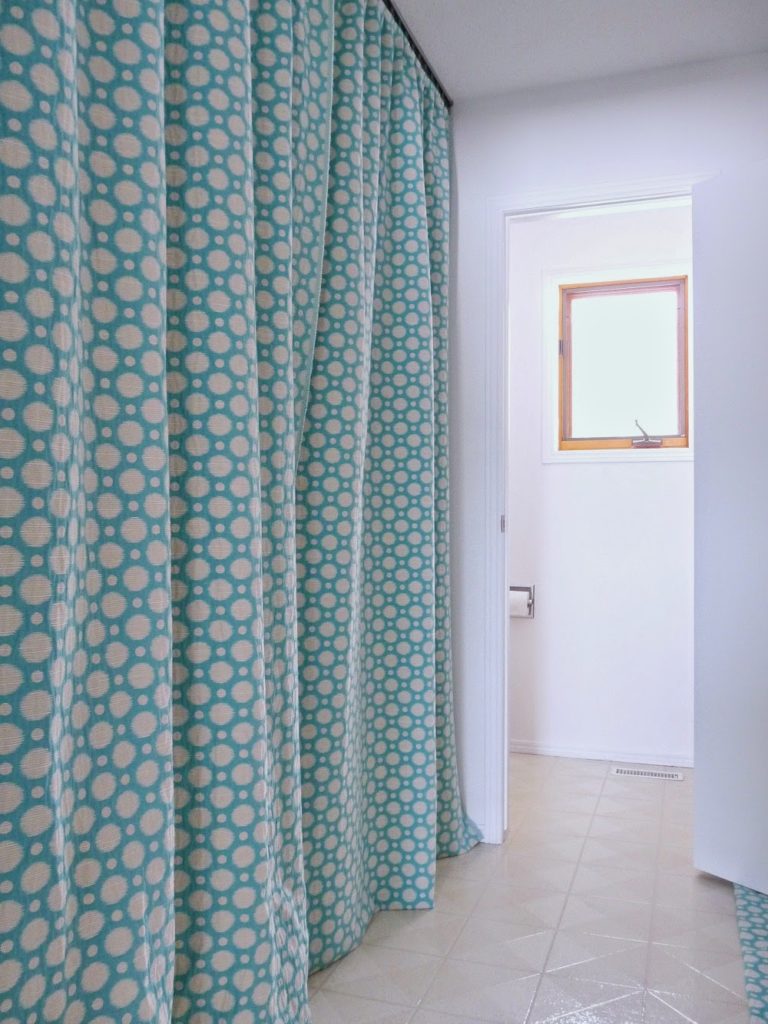 A pretty pattern curtain livens up this space and hides away the ugly appliances behind it.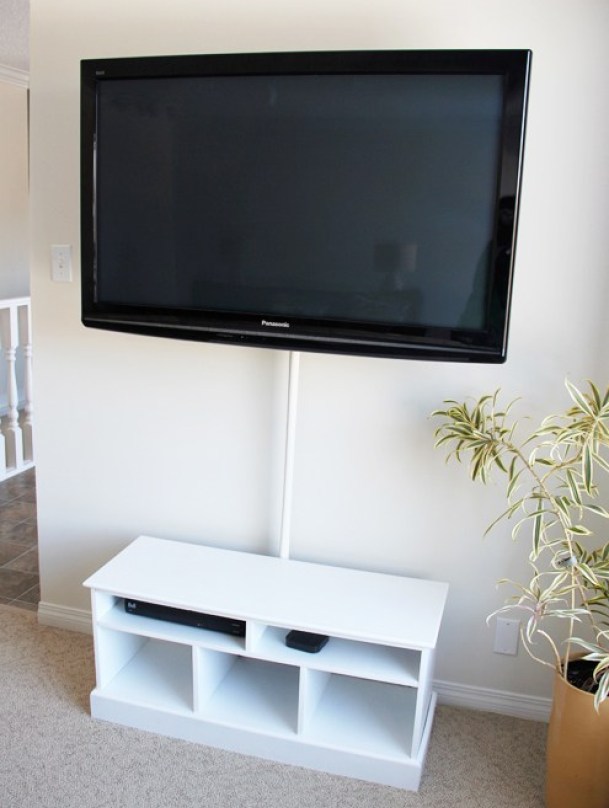 You will never believe how the wires to this TV are hidden. It's a simple solution!
Here's another wall mounted cable cover I like too!
I've also looked at fabric cord covers to hide several cords at once too.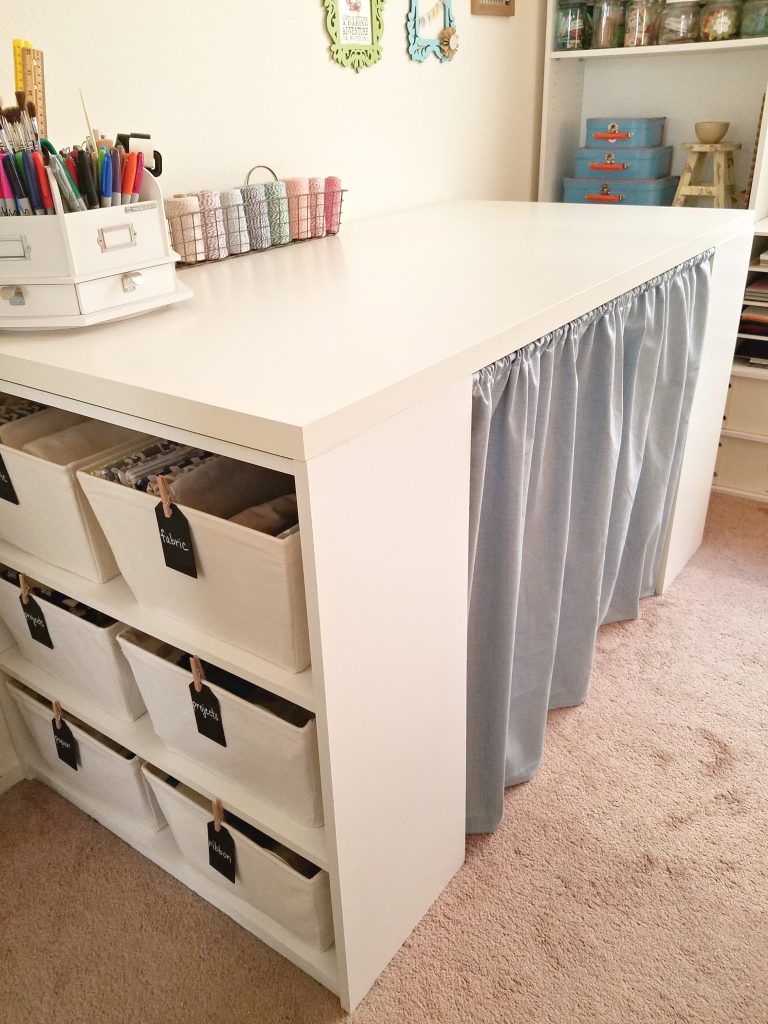 Sometimes it isn't easy to keep craft stash organized. Hide the clutter and mess away behind a curtain.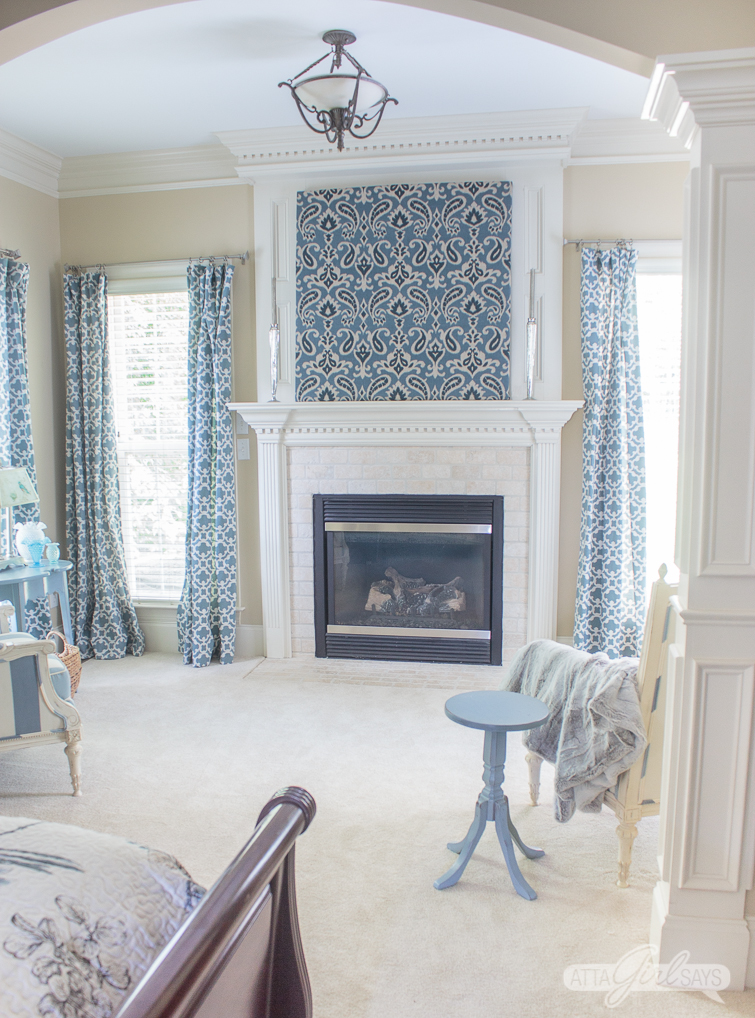 A DIY art piece made from fabric is a focal point in this room and does double duty to hide the TV.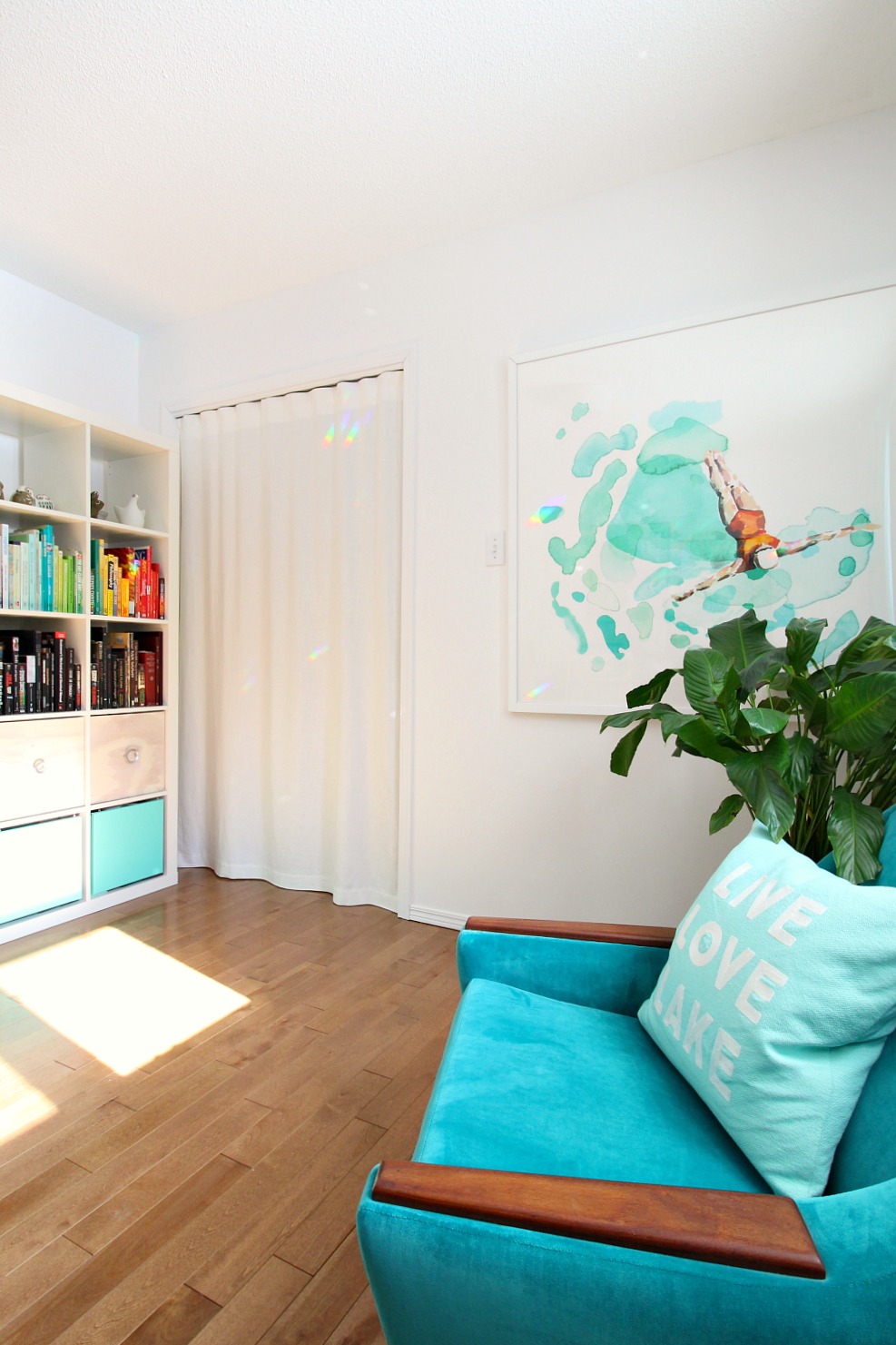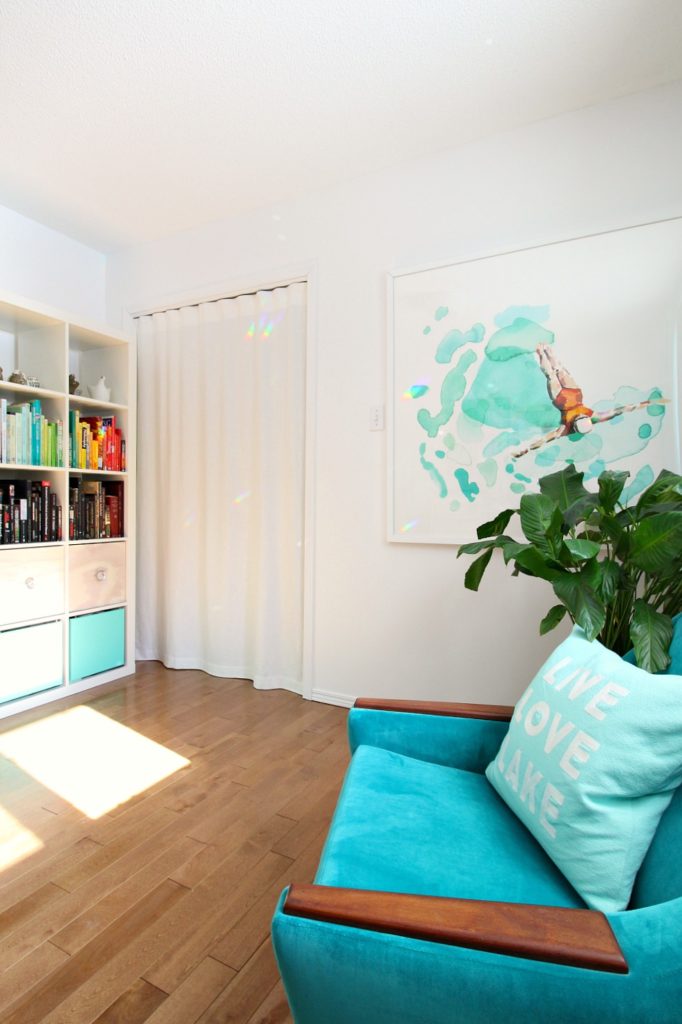 This simple hack hides away the ugly curtain track this curtain hangs on. It's genius!
Cornices are also a great way to hide curtain rods. If you don't want to mess with making ypur own out of crown molding, try a ready-made solution like this DIY lightweight cornice kit.
I'm also liking these no-sew valance kits to hide curtain rods!
More smart ways to hide ugly things indoors:
Cover an electrical panel with a piece of art.
Place a stretched canvas (the back is recessed) over boxes on walls like thermostats.
More Creative Ways to Hide Ideas Ugly Things in Your Yard

I wrote this post about how to cover up an old propane tank in the yard a few years ago.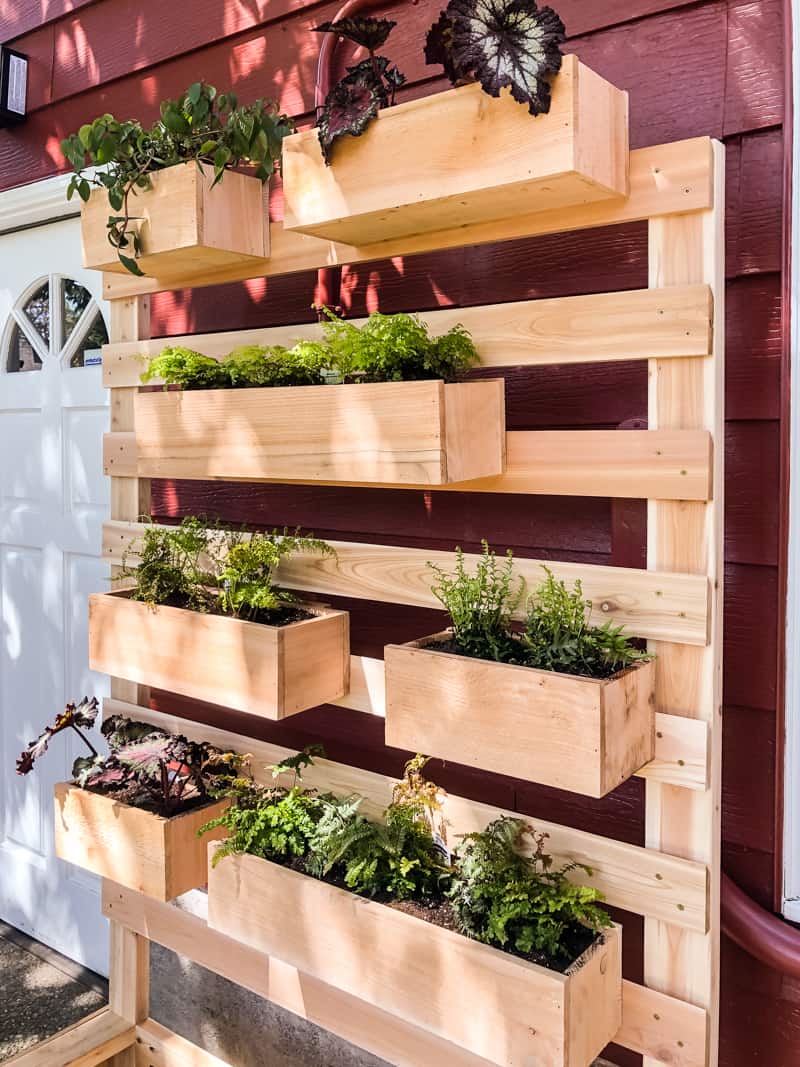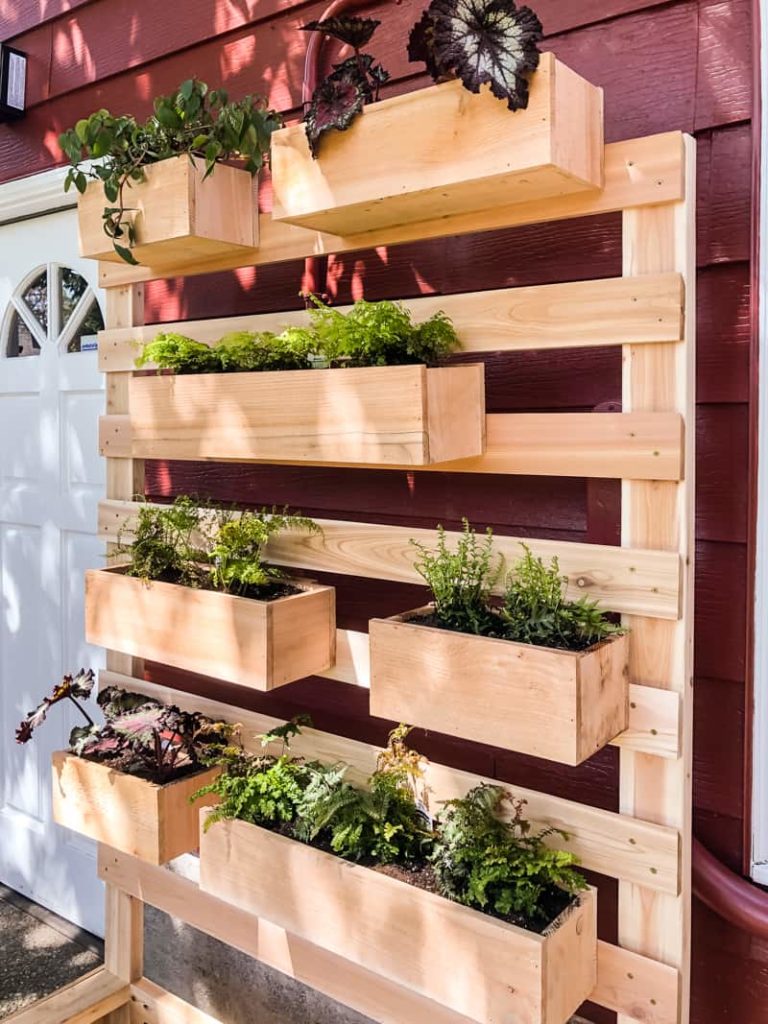 Hide those outdoor pipes with this vertical planter. It's a great way to have a garden in a small space too.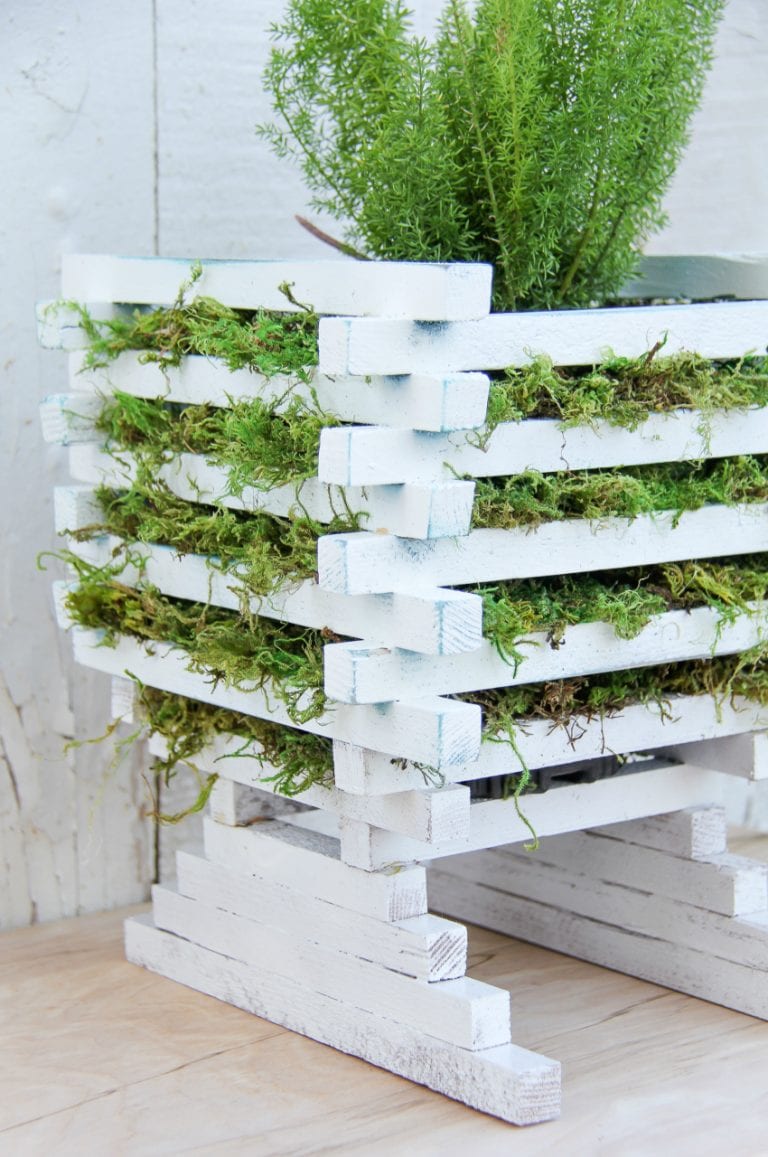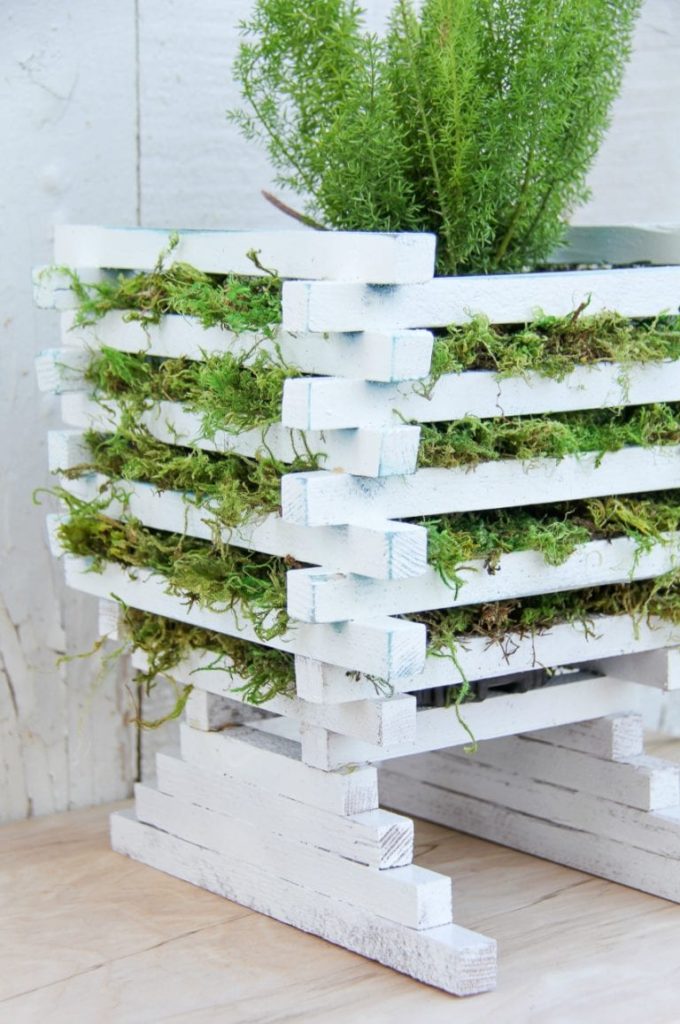 Plastic pots are not the prettiest things, let's be honest. Hide them away with this cute DIY plant box.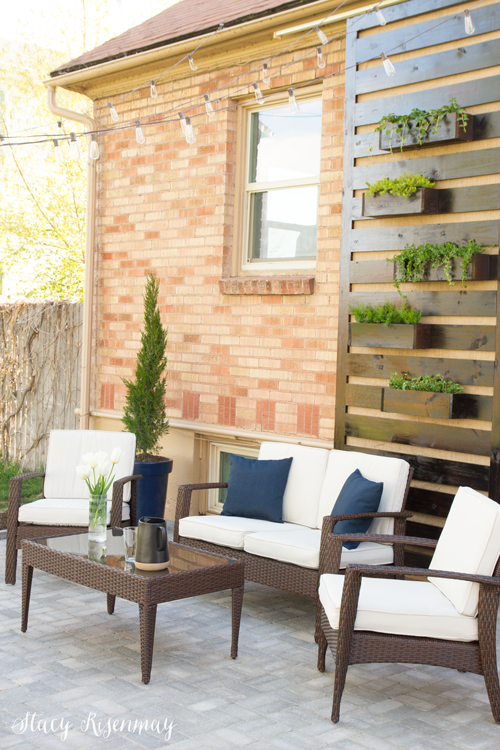 A sliding wall is the perfect solution for hiding outdoor electrical boxes and still allow access to them when you need it.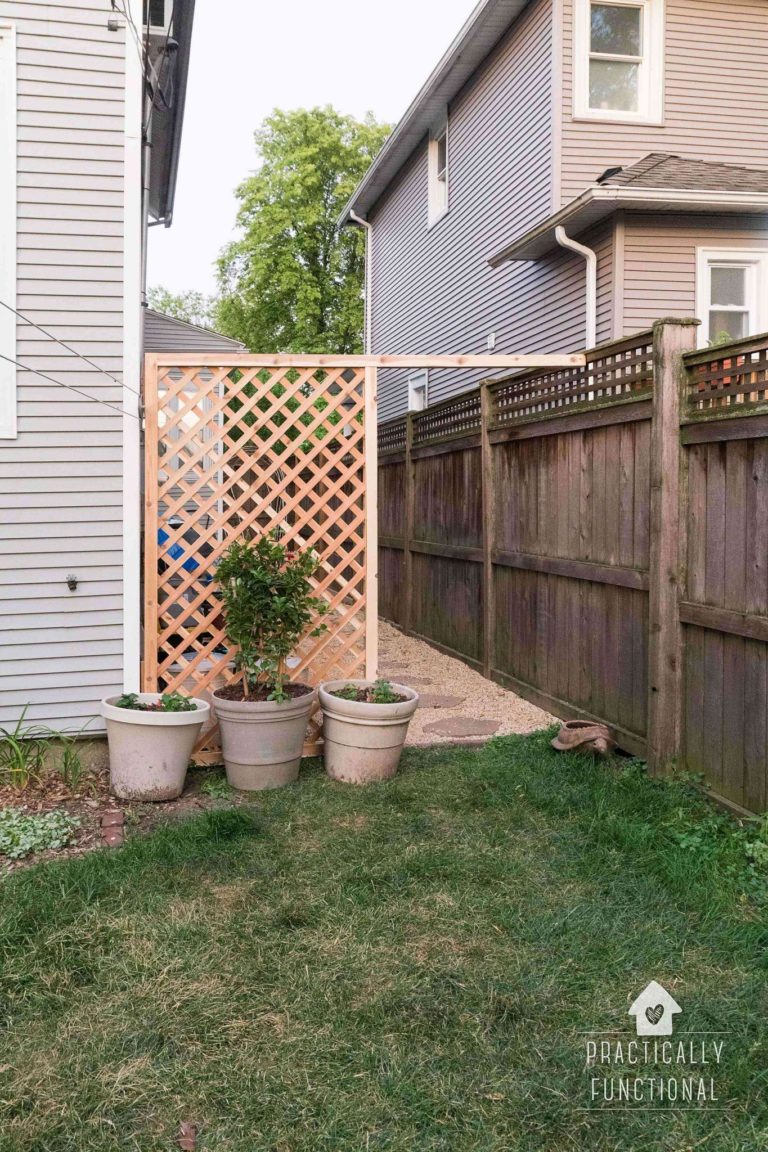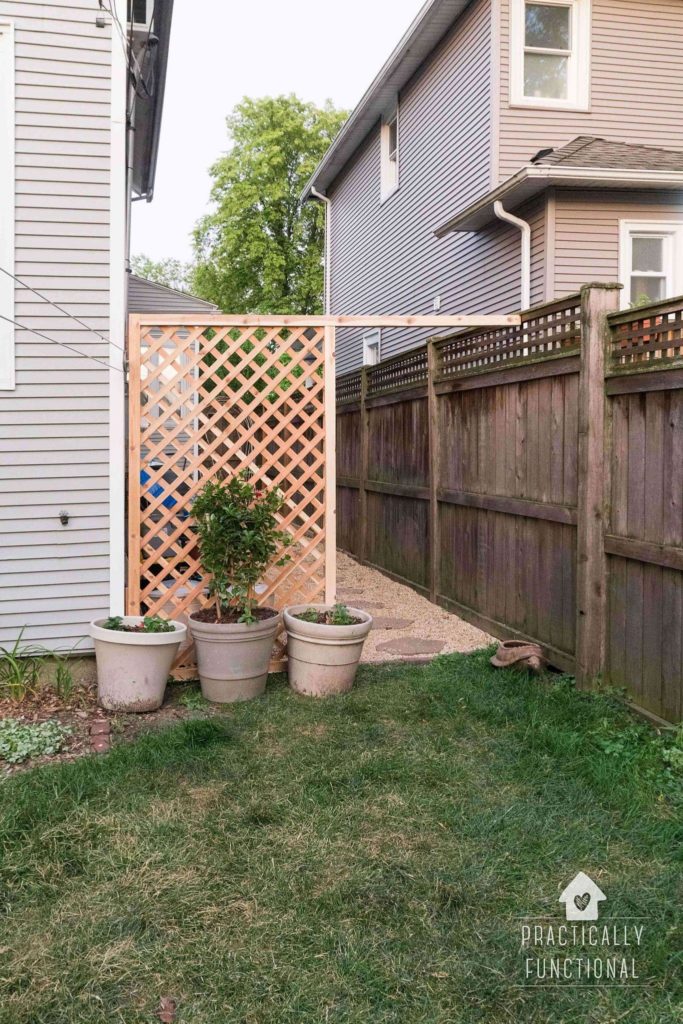 A DIY trellis makes a great screen to hide ugly spaces in the yard. Once the flower grows and fills it in you will never see what is behind it.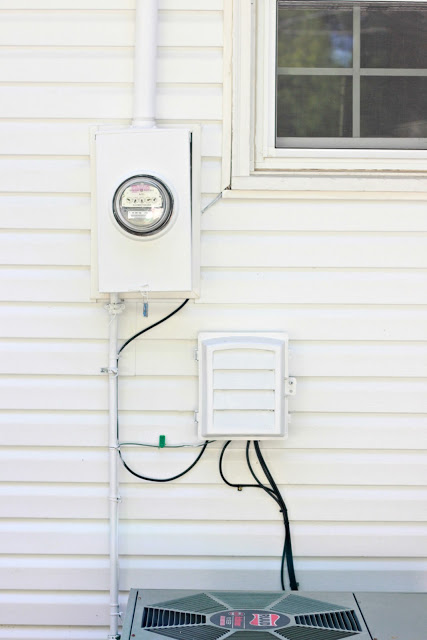 Camouflaging outdoor electrical boxes is sometimes just this easy.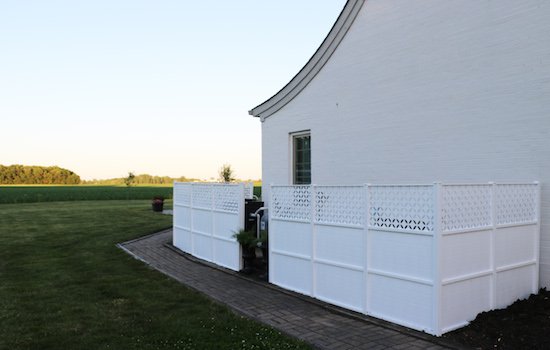 Privacy fencing isn't just for yards. You would never know ugly outdoor units are even back there.
More ideas to hide ugly things in a yard
Hide meters and sprinkler pipes with bushes
Place large rocks or boulders as part of landscaping in front of ugly things in the yard
Pin my ways to hide ugly things in your home and share with your friends on Facebook!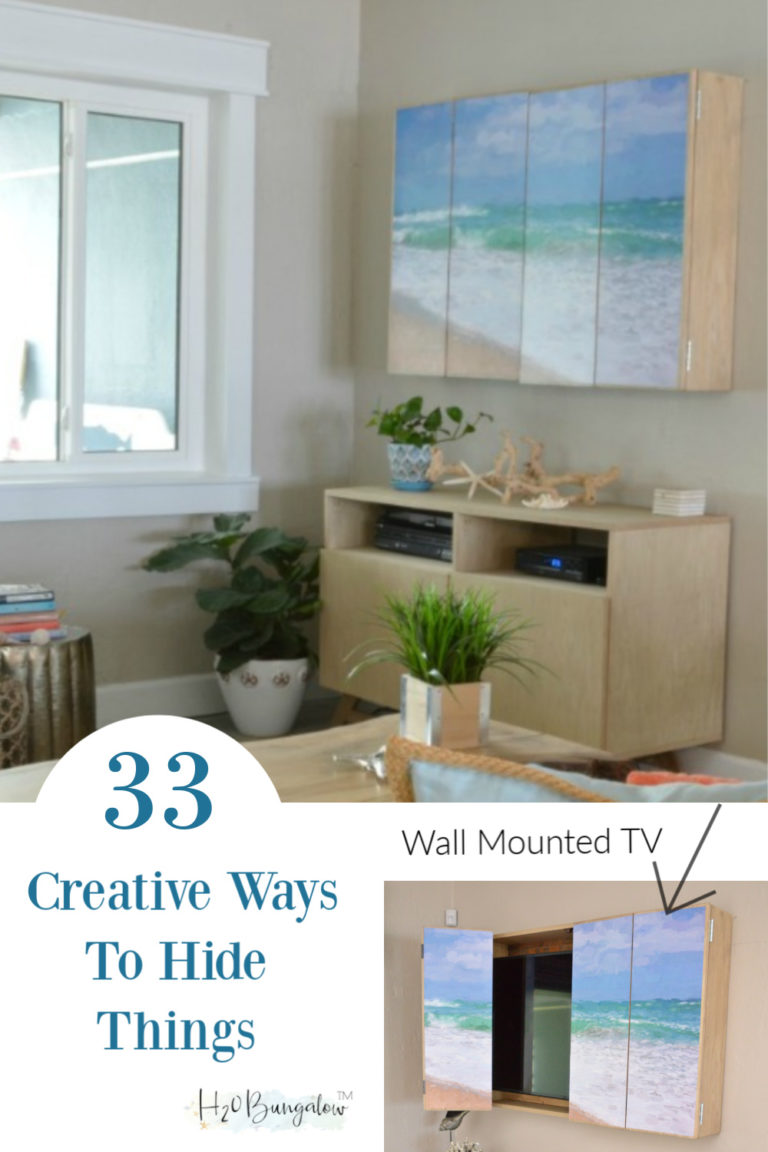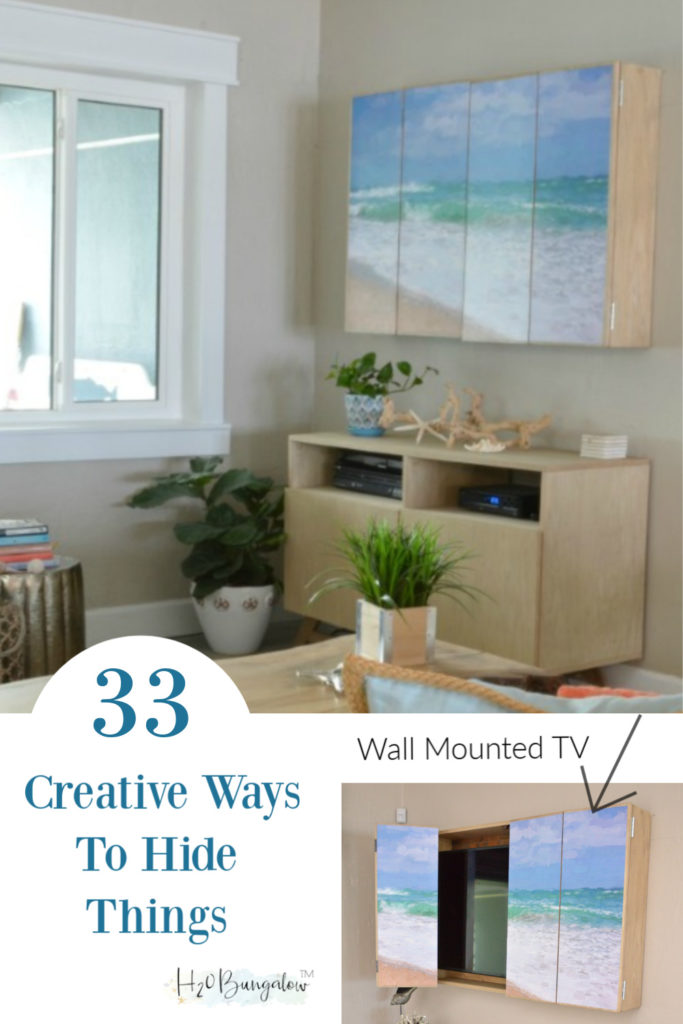 How do you creatively hide ugly things in your yard and house?