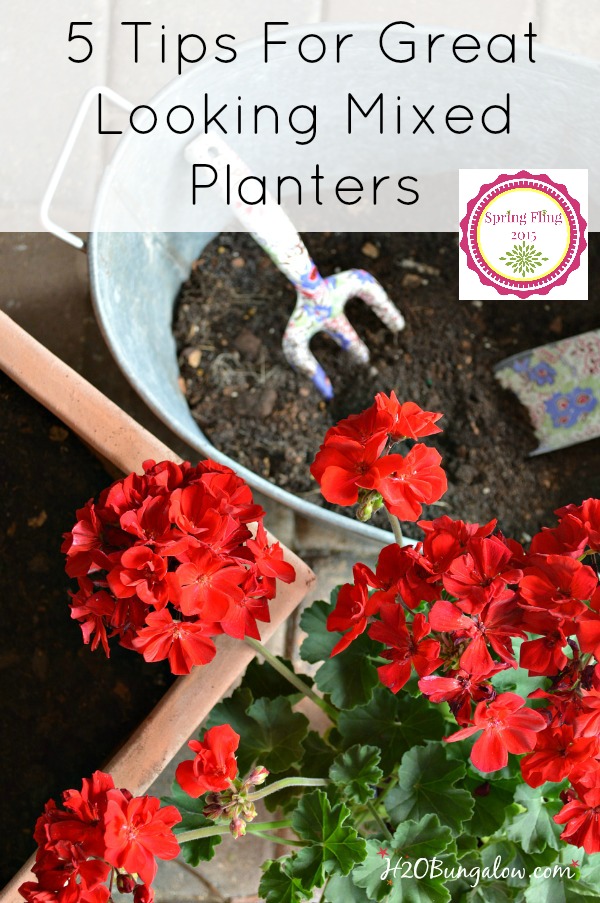 Each year as soon as it warms enough and our stores are stocked with good varieties of color. I pull out my planters and start planing my annual mixed planters. Mixing all kinds of colors, textures and growth habits has become one of my favorite ways to container garden. If you follow these 5 tips for beautiful mixed planters and you'll be rewarded with lovely planters full of color and interest that last all season long.
Be sure to check out the other spring projects from the Spring Fling Tour. You'll find them linked below!
I'm not a big gardener, and we don't have any landscaping in our yard…yet 🙂 We still have patches of mowable weeds in the front since it was the construction access last year. What I do have to make our home welcoming is a few colorful pots of flowers to greet all who walk up to the door.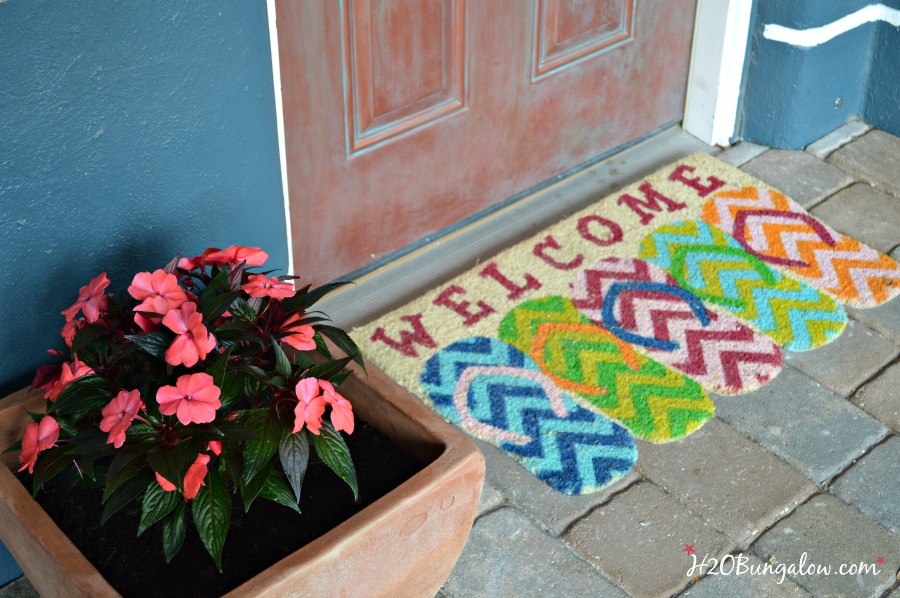 My favorite potted plants by far are my mixed planters. The nice thing about mixed planters is they will fit anywhere, an apartment, patio or small porch. They are great for any size space!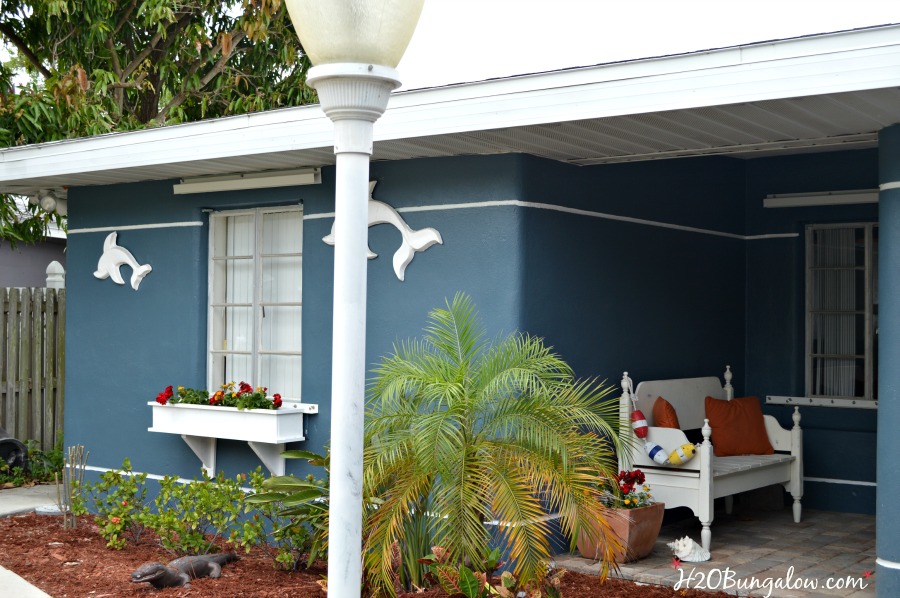 Mixing and matching flowers in planters adds interest, texture and lots of additional color. It's not hard to be successful at planting mixed planters if you follow these 5 tips for beautiful mixed planters.
1. Select plants that have the same needs in sunlight, watering and soil.
2. Use good quality soil with drain material like rocks on the bottom of the pot.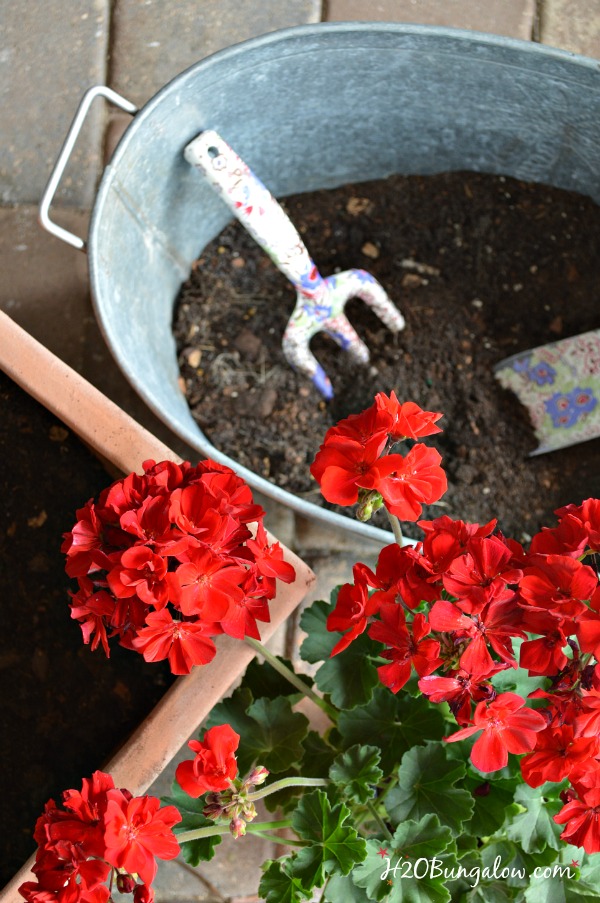 3. Select complimentary growth habits to fill the planter over time. Read the plant labels to see what the plant will look like as it matures. Traits like height, vines to flow over the sides, leggy or bushy growth can be mixed well.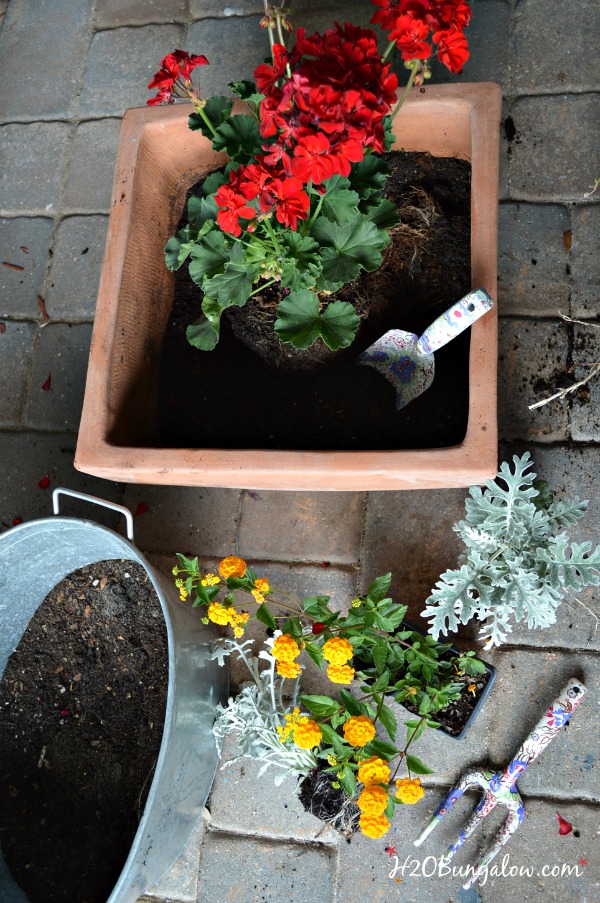 4. Pick complimentary colors or contrasting colors to match your style or house colors.
5. Place your tallest plant in the middle, add bushy and cascading plants at the edges. You may need to trim your plants periodically to prevent them getting leggy or too big for the other plants.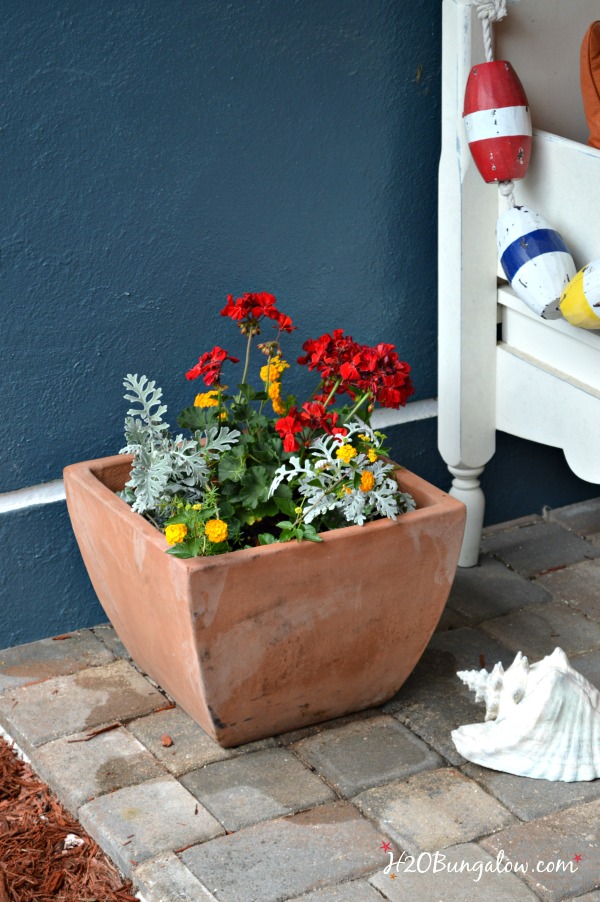 Follow these 5 tips for beautiful mixed planters and you'll be rewarded with a season or more of beautiful color and interest.
Looking for more gardening ideas? You may enjoy my DIY Butterfly Garden or these cute herb planters .
Have a good tip for mixed planters to share? Please do in the comments section below!
Be sure to stop by and see the rest of the Spring Fling Tour!