This is a sponsored post written by me on behalf of Trane Residential. All opinions are 100% mine.
Today, I want to talk about tips to extend the life of your heating and cooling system in your home. These are easy tips you can use to help your HVAC, heat pump or air conditioner last longer.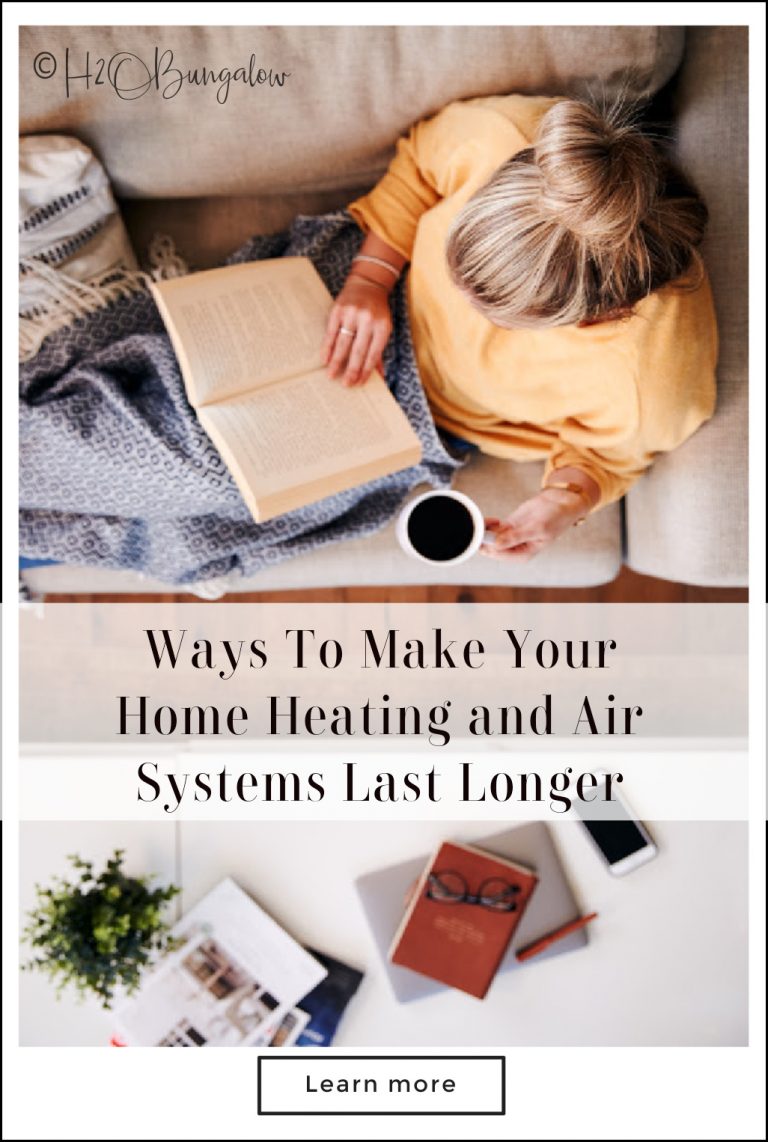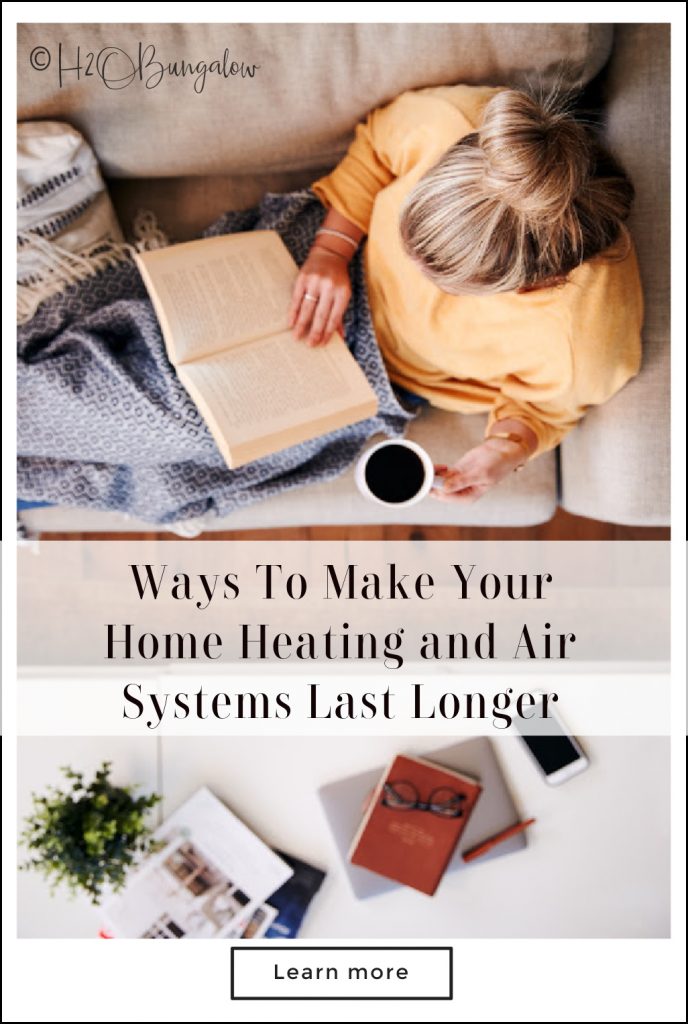 I've been researching what I need to know to replace my heating system in the North House Lodge in Vermont. When we bought the place, it came with very old, neglected and inefficient heaters. I'm not quite ready to bite the bullet on replacing them, yet. I'm hoping to squeeze out one more year of winter use before replacing them.
So, what are some of the ways I can maintain my HVAC system, heat pump or air conditioner to make it last longer in the meantime?
For more posts on home maintenance check out How to Weatherize Windows With Plastic Film , High-Tech Choices For HVAC, and How To Install a Tankless Water Heater
6 Tips To Extend The Life Of Your Heating And Cooling Systems
The good news is the benefits of a well-maintained heat and air system go beyond extending its life. Many of the same tips I share in my Getting Your House Ready For Winter Checklist also help maintain your HVAC system and lower heating and cooling bills too. That's a win-win!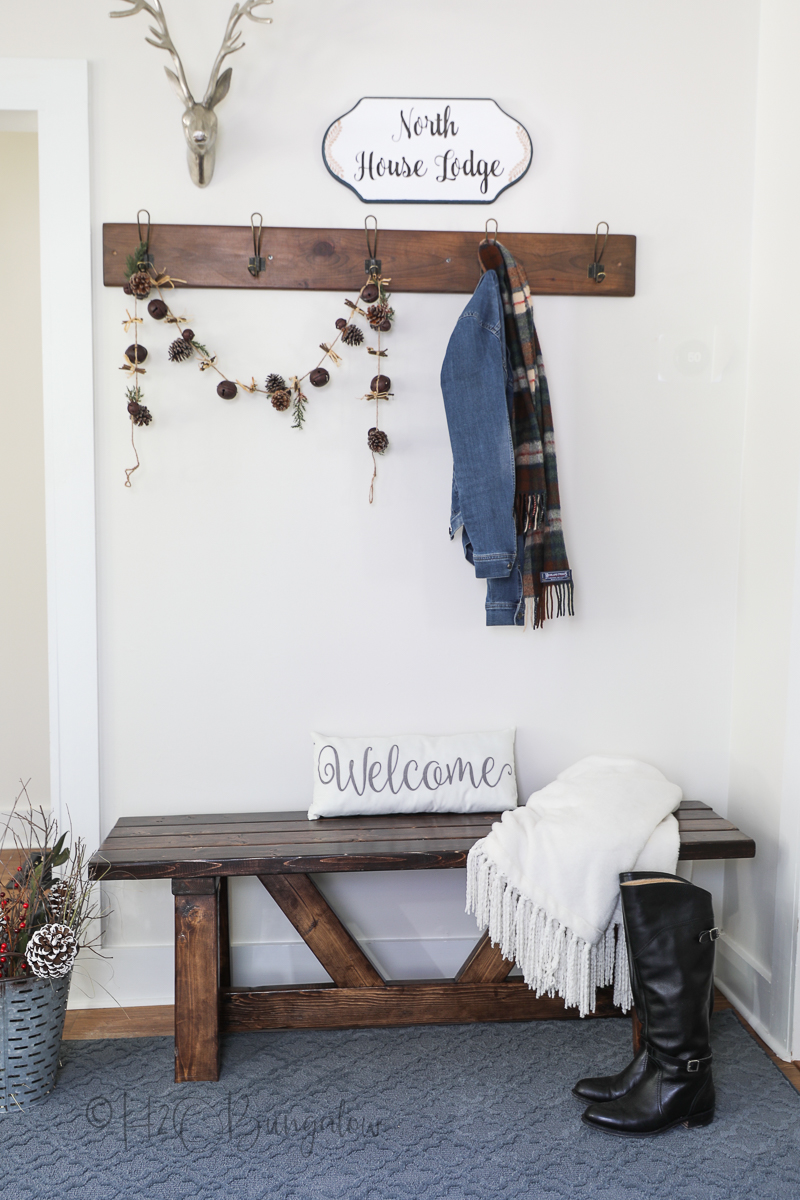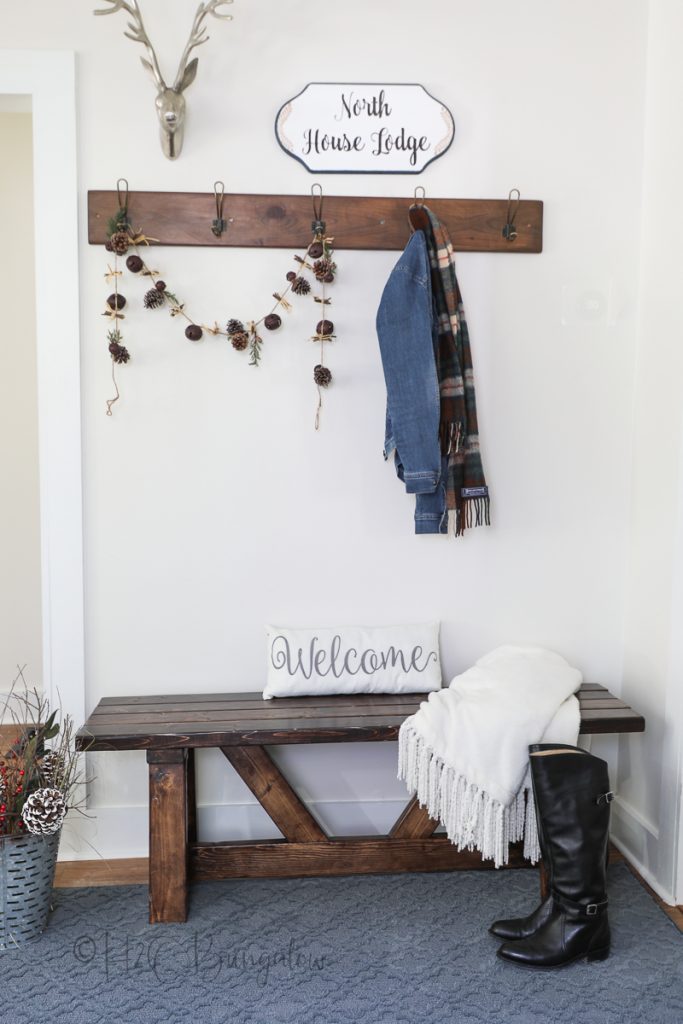 Top tips to maintain your HVAC during the winter
#1. Change your air filters monthly. This is huge! A furnace, heat pump, or HVAC has to work extra hard to push or pull air through a dirty filter.
Air filters need to be changed in the cold months too. Try a Trane Comfort Performance Filter, They have electrostatically charged fibers that trap microscopic airborne particles in the air, including household dust, dust mites, pet dander, pollen and mold spores from the air.
The best part is they're compatible with Trane or any standard HVAC system and come in a wide assortment of sizes.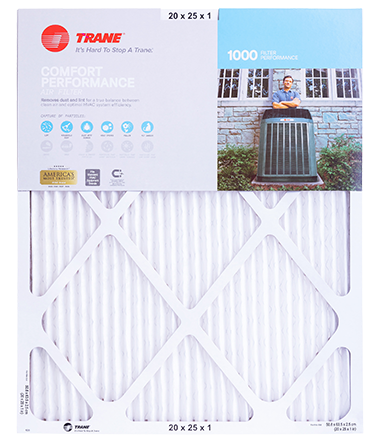 Read on for more useful tips to extend the life of your home's heating and cooling systems in your home.
#2. Have your heating and air conditioning system professionally checked regularly. Have the unit serviced before you need the heat!
I can share from experience that a planned service call is much cheaper than an emergency call when there's no heat. For us, two planned service calls, one in the spring and one in the fall are less expensive than one emergency call! We've learned this both in Florida and in Vermont.
Call a Trane Comfort Specialist near you for a seasonal service.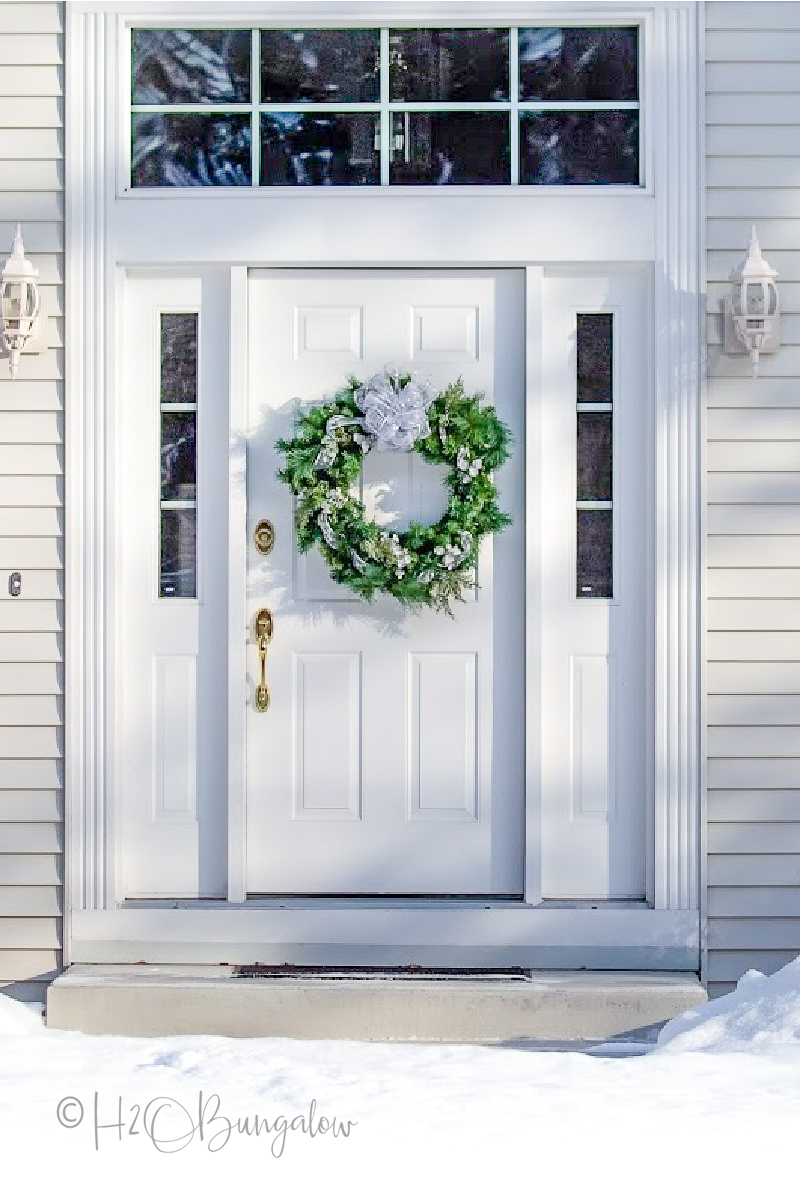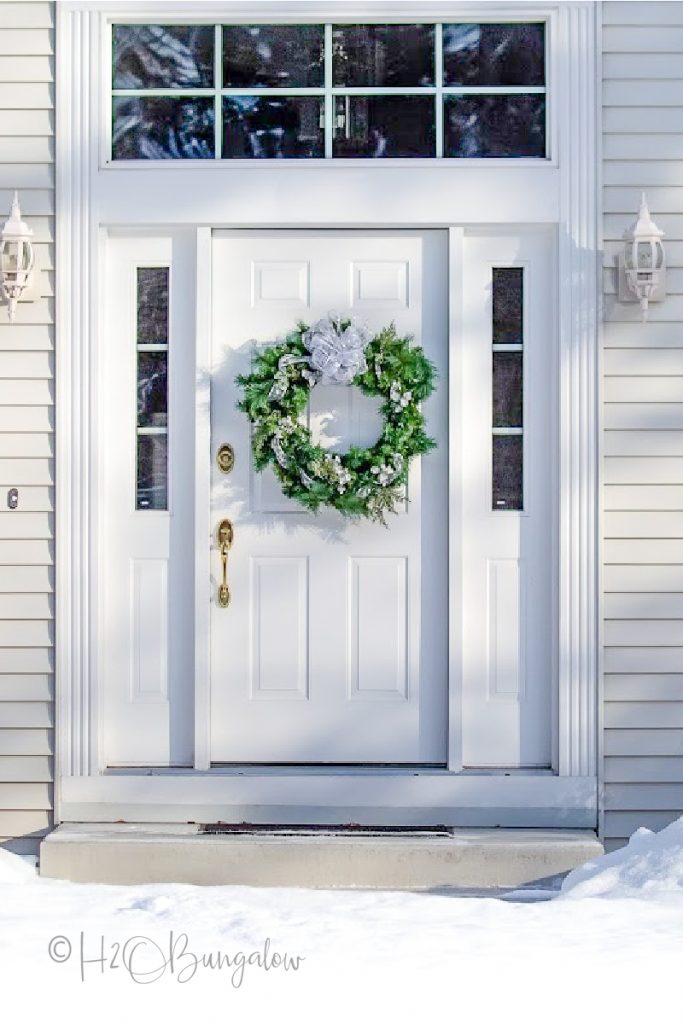 #3. Seal drafty windows and doors. This will save money since your HVAC system won't have to work as hard to heat your home. You'll find a variety of good suggestions in my Getting Your House Ready for Winter Checklist.
#4. Close vents to rooms you don't use. Why heat what you're not using?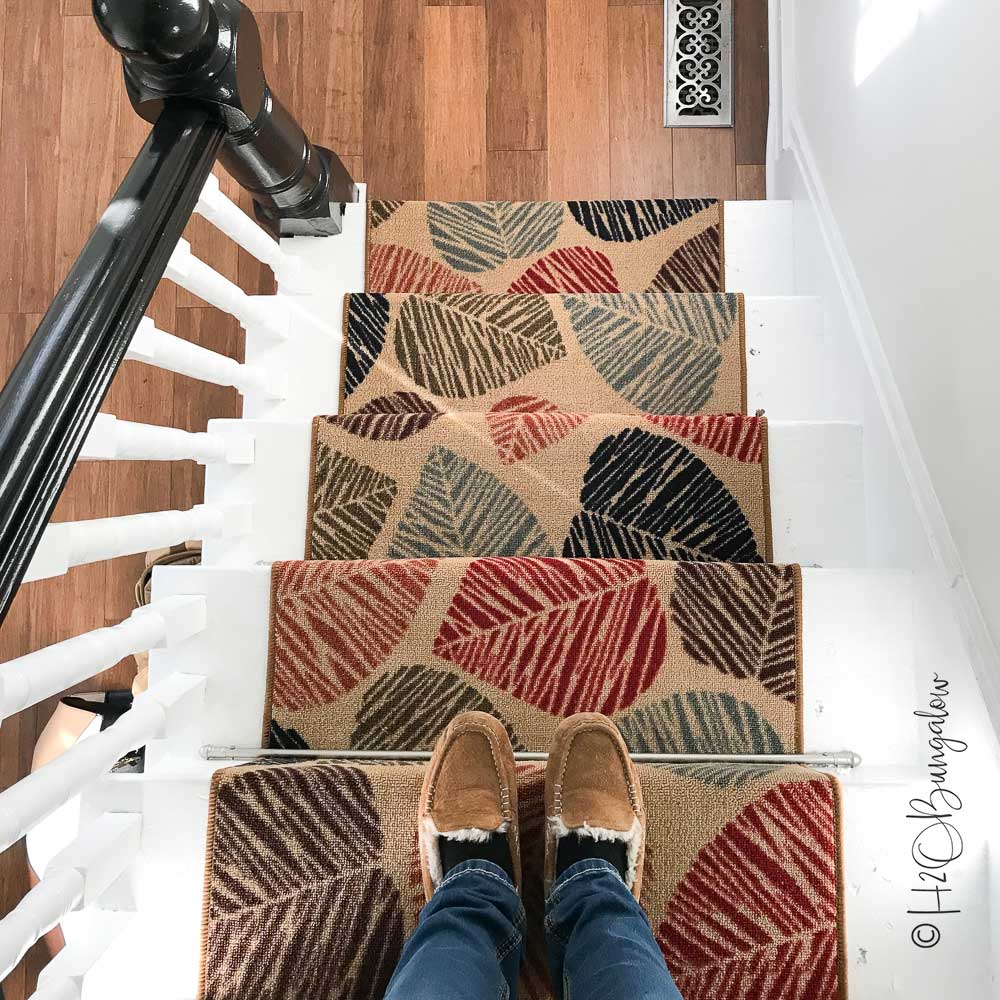 #5. Another good tip to help your heating and cooling systems work more efficiently and potentially last longer is to install a smart thermostat like the XL824 Thermostat from Trane.
XL824 Smart Thermostat is a Wi-Fi enabled, programmable control that can be used to run your home's heating from any web enabled device or the phone app.
It's compatible with most traditional HVAC systems.
Helps you heat your home more efficiently by scheduling when to maintain comfortable temperatures when you're home and when to scale back to save energy when you're not.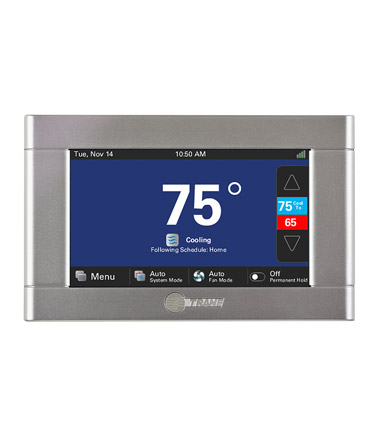 #6. Clear bushes and other items away from the air handler outside. This helps the air flow freely.
Top tips to maintain your air conditioner or HVAC during the summer
My tips to extend the life of your heating and cooling systems apply during summer months too – all the more reason seasonal maintenance is key to keeping your systems running smoothly all year round.
Do these before it gets hot outside to help prevent your air conditioner from working too hard.
Have the unit serviced before the cooling season starts. A trained service technician will check the drain pan and drainage system to be sure it's not blocked, which can cause water leaks and damage to ceilings or walls. They'll vacuum the blower compartments, flush out the coils, check the voltage and refrigerant levels in the air conditioning unit, and look for loose wires.
Change air filter monthly. Just like during the winter, filters need to be free of dust to work efficiently! If you live in the south like we do and only run an air conditioner part of the year, put a fresh filter in before turning it on. Change it monthly while it's in use. I change mine the same day of every month so I don't forget.
Pin my 6 tips to extend the life of your heating and cooling systems in your home now!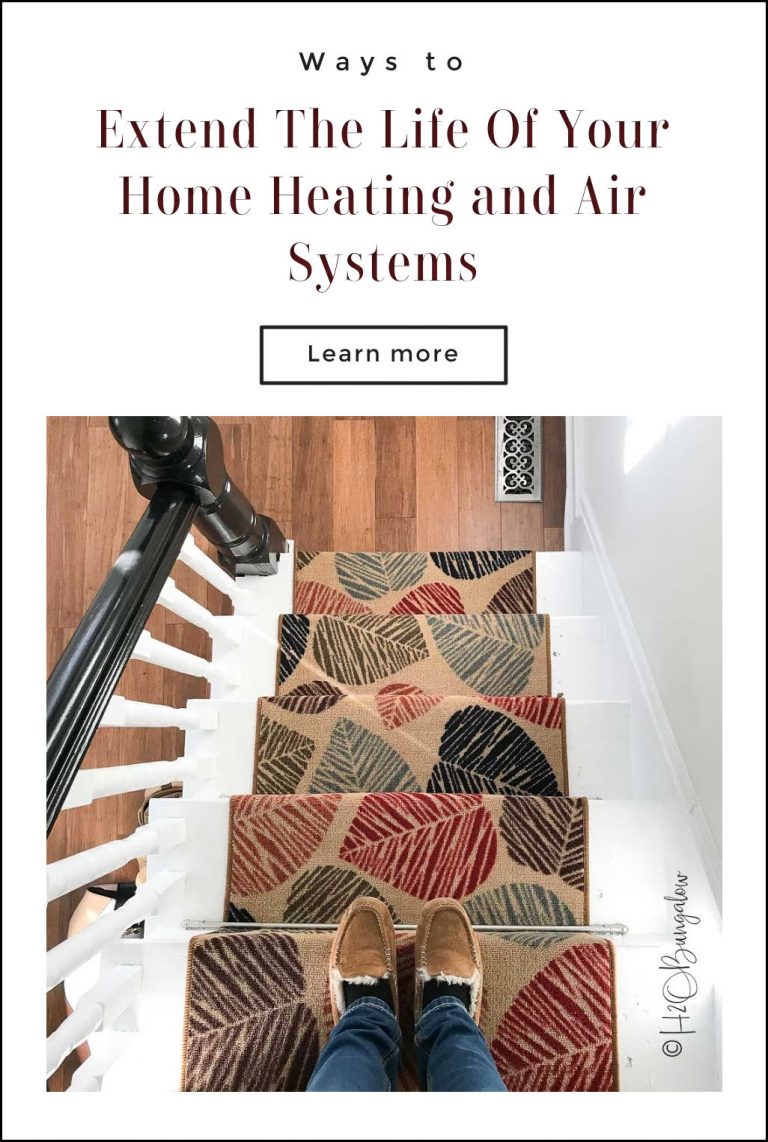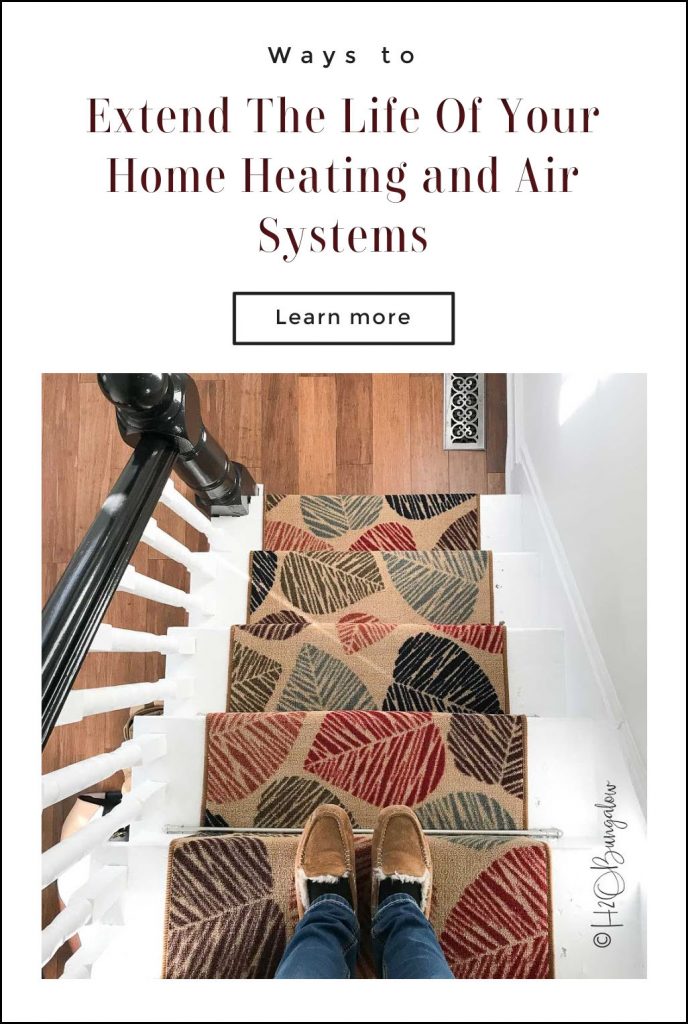 Since the average lifespans of these systems is about 10 years, most people don't shop for a new HVAC, heat pump or air conditioning system very often. If it's time to start thinking about upgrading your heating and cooling, read my What You Need To Know Before Buying A New Heating System to get up-to-date information on the many choices homeowners have for heating and cooling their homes.
Bottom line, taking care of a few items during the year can help cut heating and cooling costs, reduce the wear and tear on your home heating and cooling systems and help them last longer.