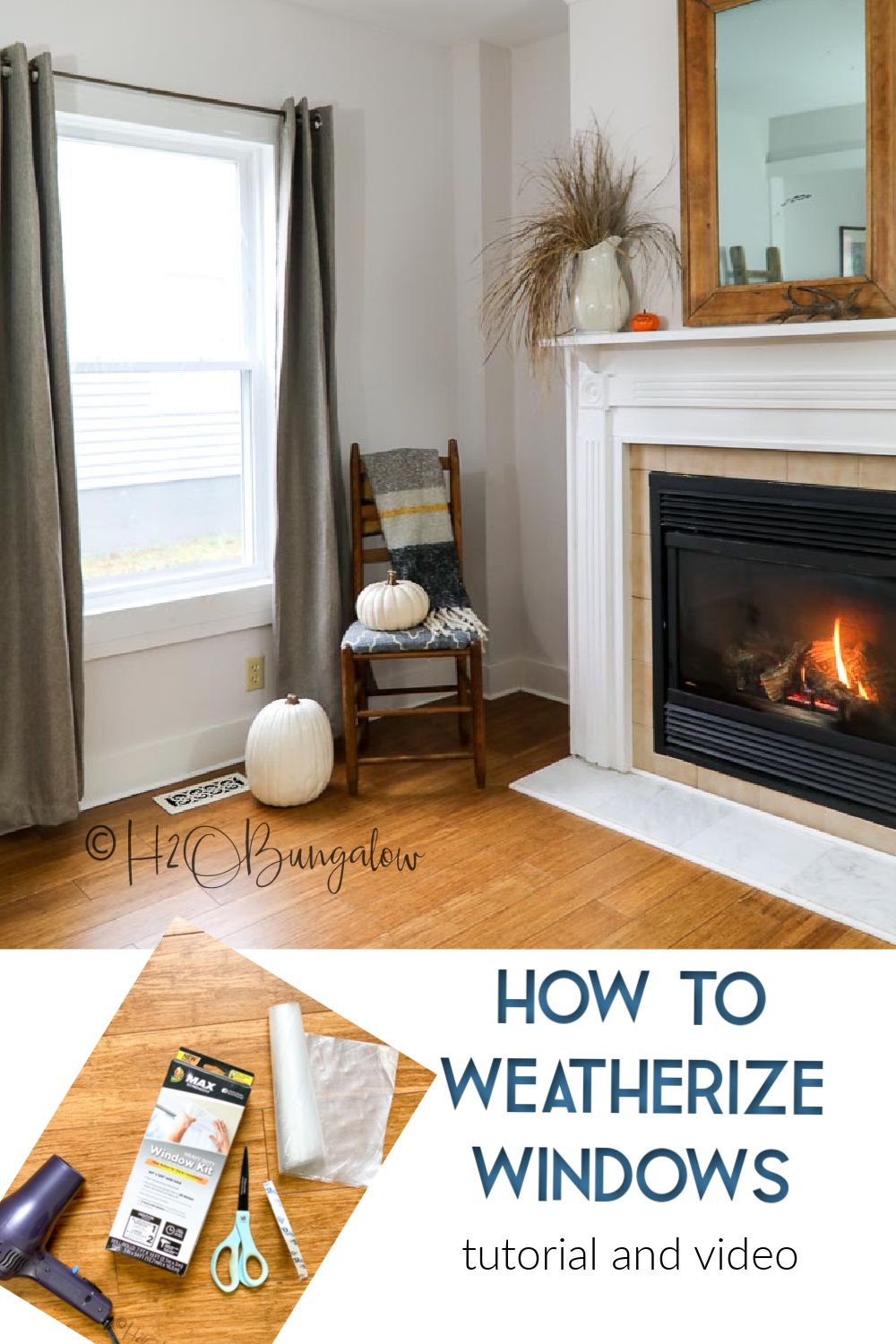 This is a sponsored post written by me on behalf of Duck Brand. All opinions are 100% mine.
Today I'm sharing how to weatherize windows with plastic film. I'll show you how to seal windows and doors to keep cold air out in three easy steps. I love that I didn't have to sacrifice my window view and my windows don't even look like I've added film to keep the cold out!
Yes, I'm still learning handy tricks to make living in a cold weather climate easier and less costly. I just tried the Duck Brand Rolled Window Insulation Kit and loved this easy way of sealing windows against cold winter drafts!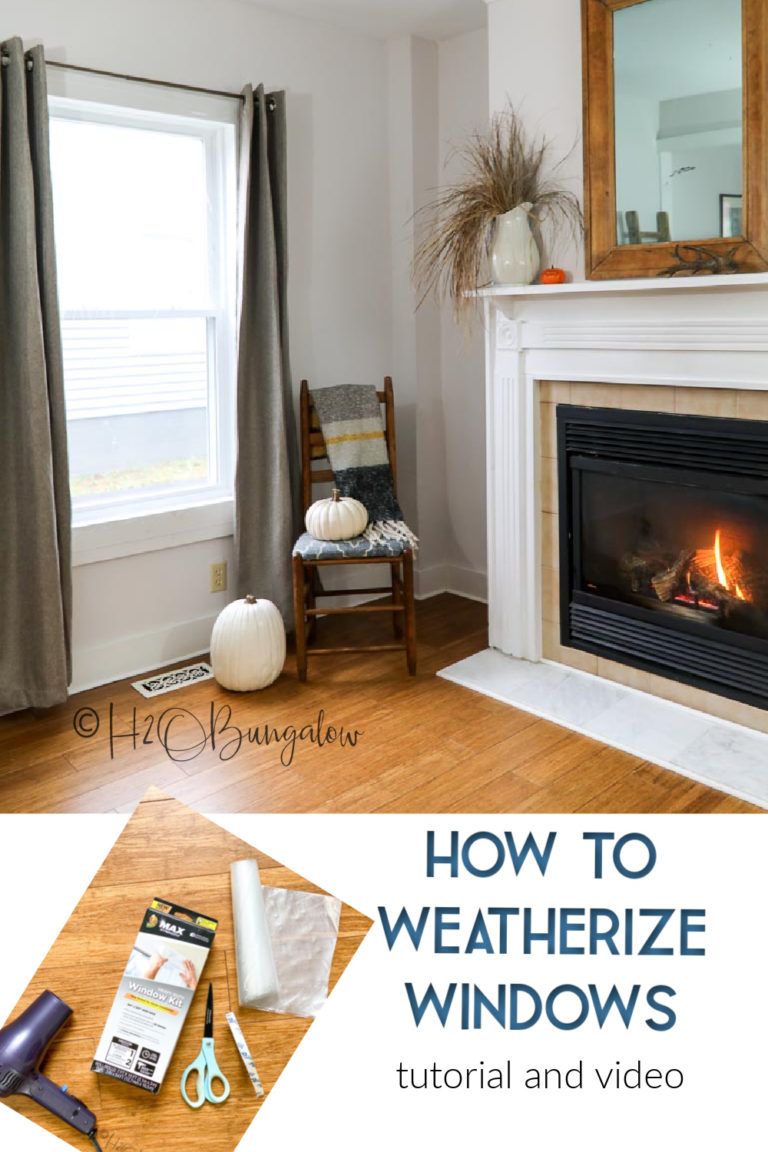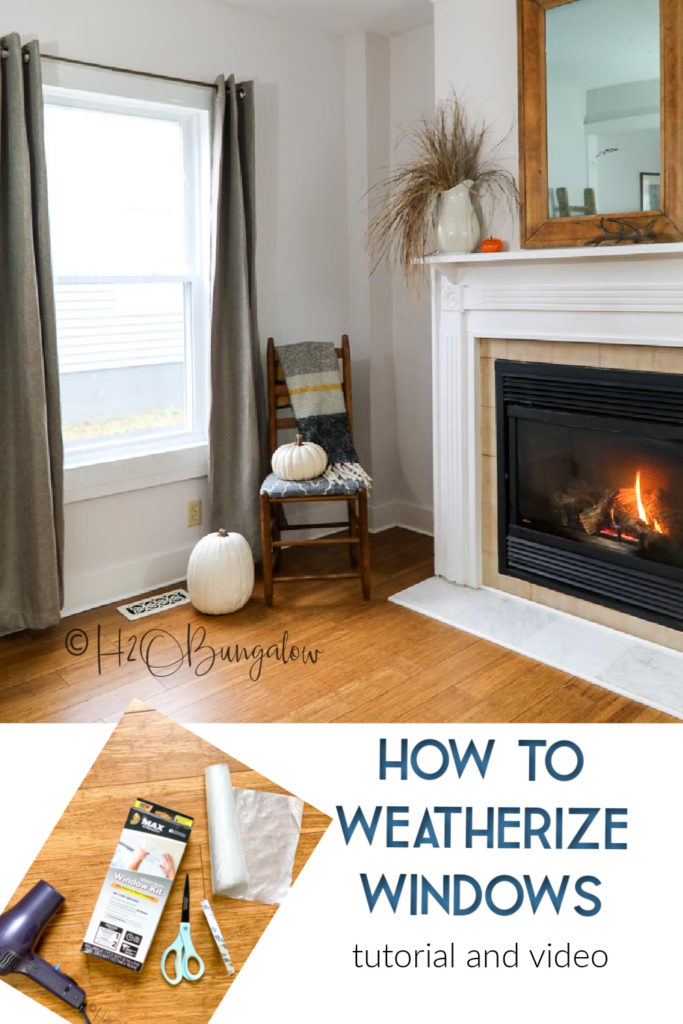 For more posts on home maintenance check out 6 Tips To Extend The Life Of Your Heating and Cooling Systems, High-Tech Choices For HVAC, and How To Install a Tankless Water Heater
Weatherizing windows by sealing them with plastic film is the easiest and most economical way to fix cold air from coming into your home.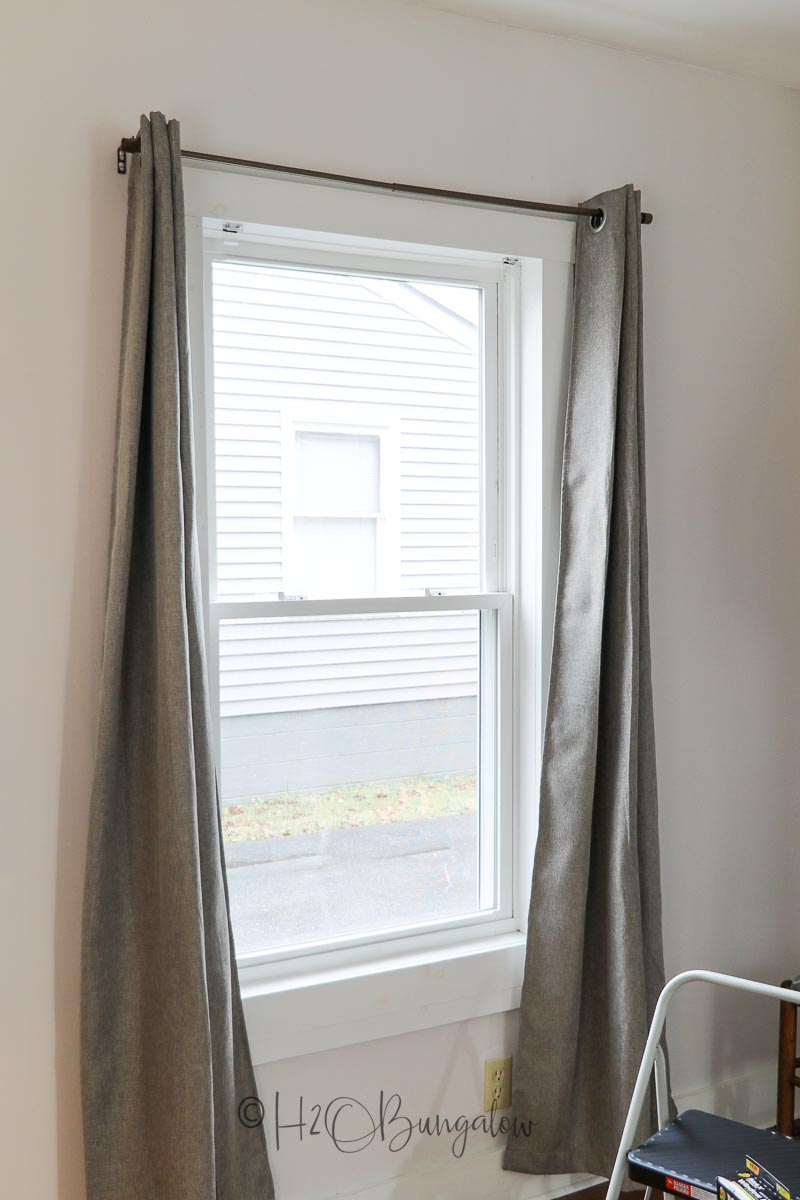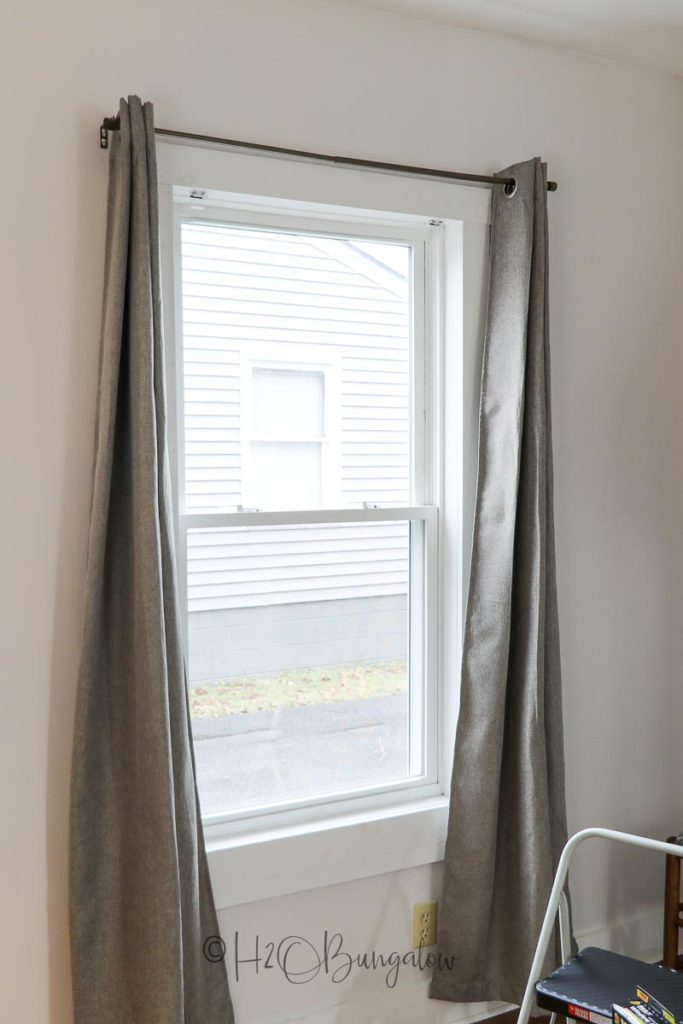 How to Weatherize Windows in 3 Easy Steps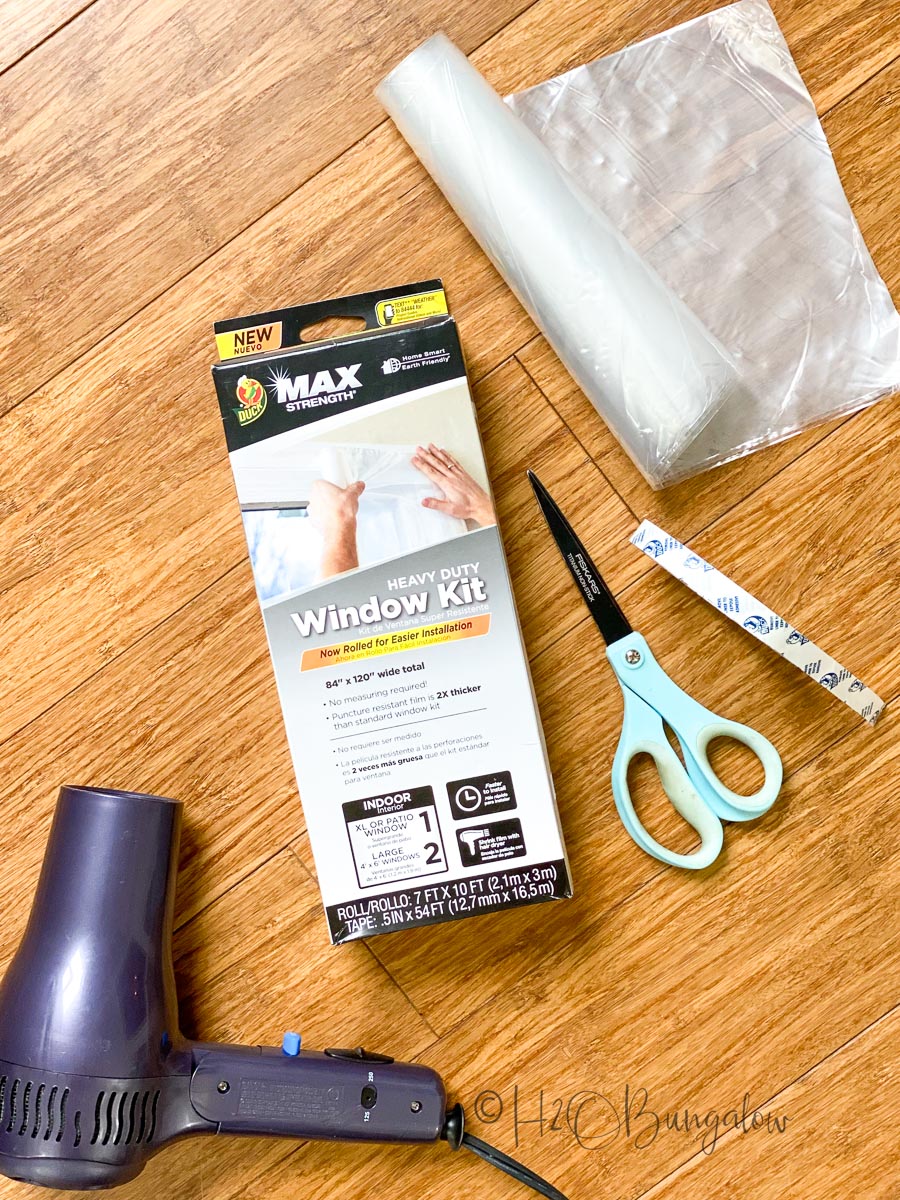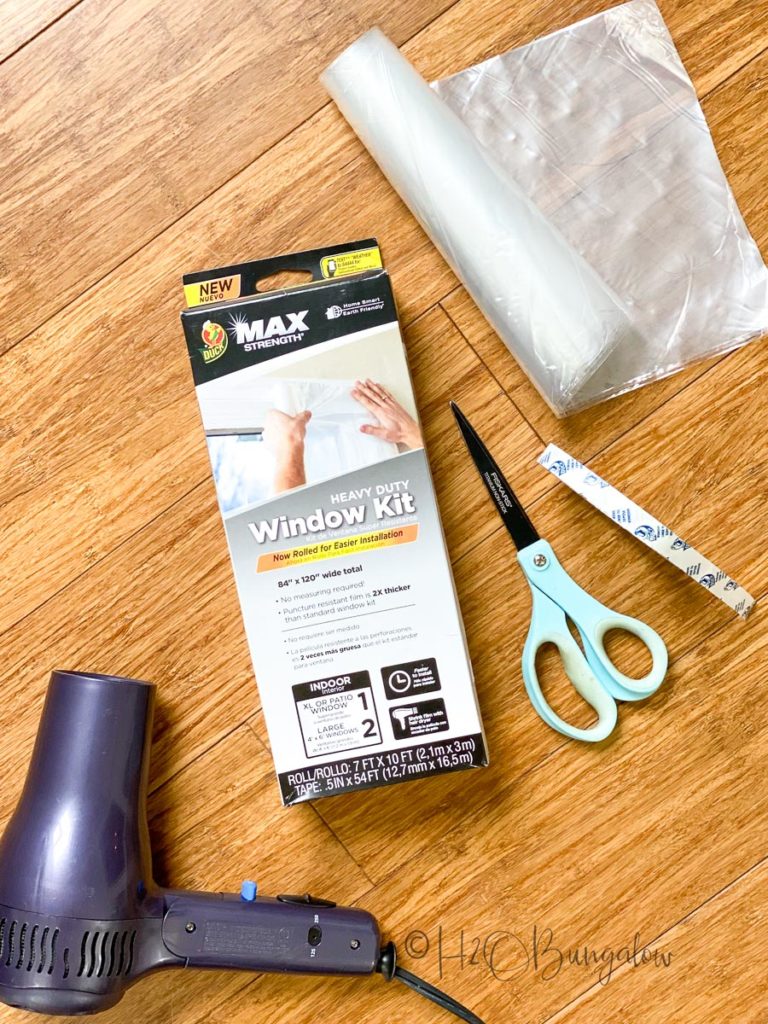 Supplies needed to weatherize and seal windows
Scissors
Step stool
Hair dryer
I made a very quick video to show you how easy it was to seal my windows with Duck Brand window film!
Here are my simple instructions to weatherize windows with a window sealing kit.
Step one. Apply the double sided sticky tape to the window frame
Always start with a clean surface. If needed, wipe the window trim with a cleanser and clean rag before sealing your windows.
Apply the double sided tape to your window frame. You'll apply a straight line across the top, bottom and sides. Make sure the corners meet and there aren't any gaps.
Pull the top of the tape off, exposing the second sticky side.
Step two. Press the window film onto the tape
Begin at the right side of the window, sliding door or doorway. Press the heavy duty plastic film to the sticky tape, unrolling the roll as you work across the window.
My window was small so I cut the width I needed in advance. If your windows are small, you may be able to get two or more windows covered from one kit like I did.
Once the top is applied work your way down the sides, pressing gently to secure the plastic film onto the window trim. Secure the film onto the bottom of the window apron or just under the sill.
To be most effective when weatherizing windows, there shouldn't be any gaps of unsealed window film anywhere around the entire window.
Step Three. Remove wrinkles from window film.
The trick to sealing windows with plastic film is to shrink wrap them. Turn a hair dryer on high heat and blow hot air over the plastic sheeting to remove wrinkles and shrink the plastic film for a good seal.
That's it! Sealing drafty windows to keep cold air out is easy and smart!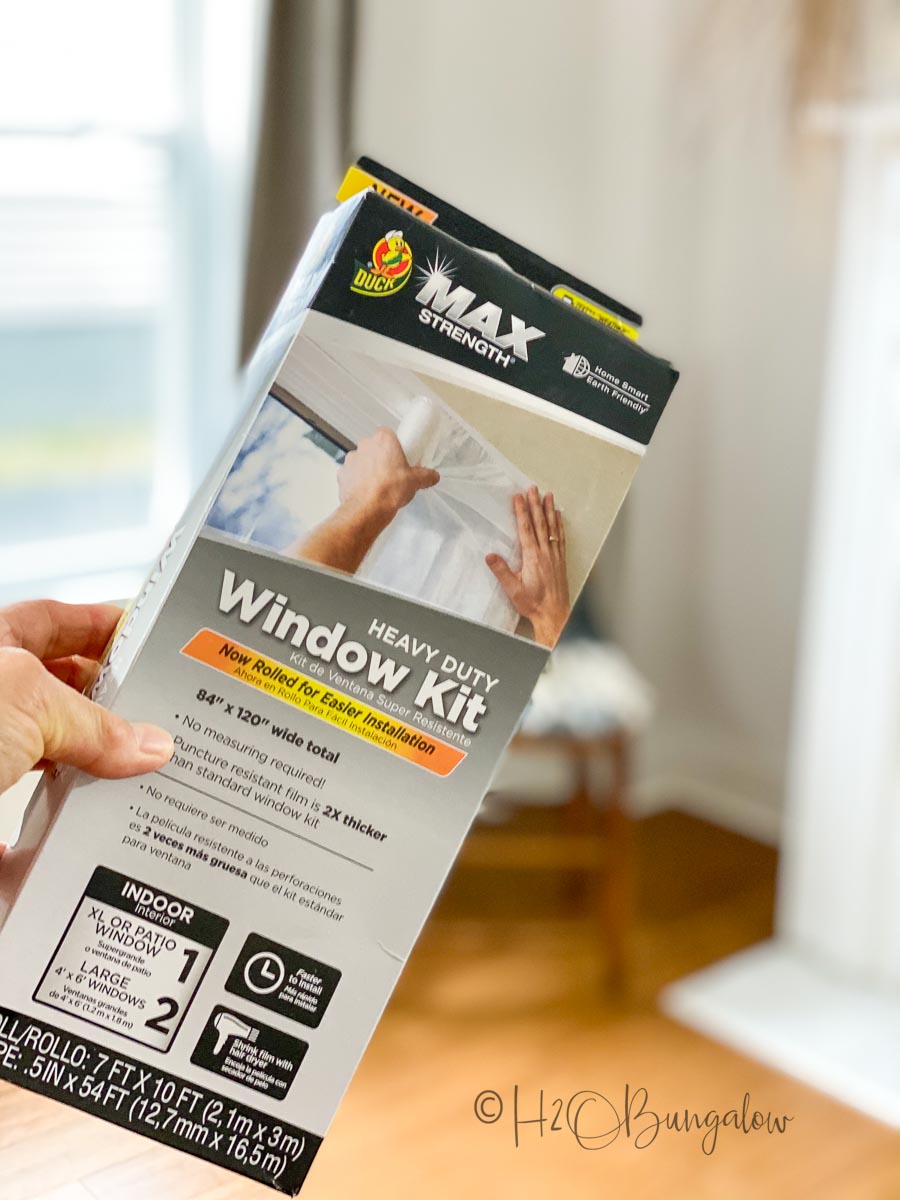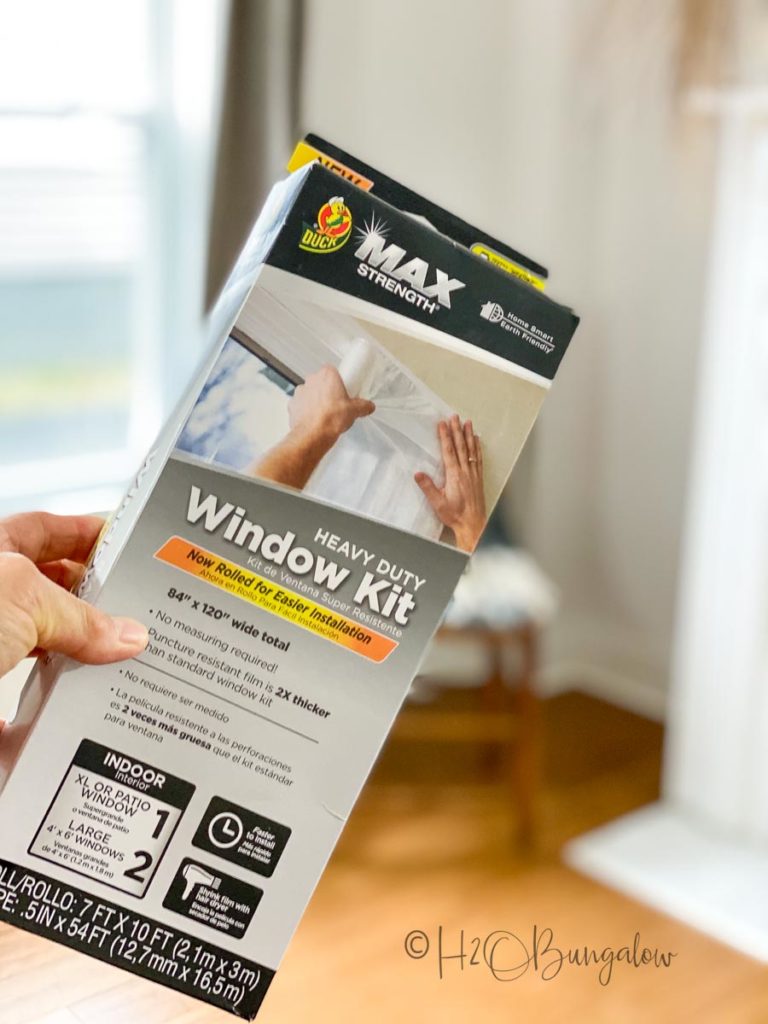 Benefits of sealing windows and doors with Duck® Max Strength® Brand Rolled Window Insulation Kit
Keeps rooms more comfortable
Lowers heating costs
Inexpensive to do
Easy to put up and remove
Doesn't block the light or window view
The specially designed tape and extra heavy duty plastic film are durable. The best part to me, is that I can't really tell there's window film on this window!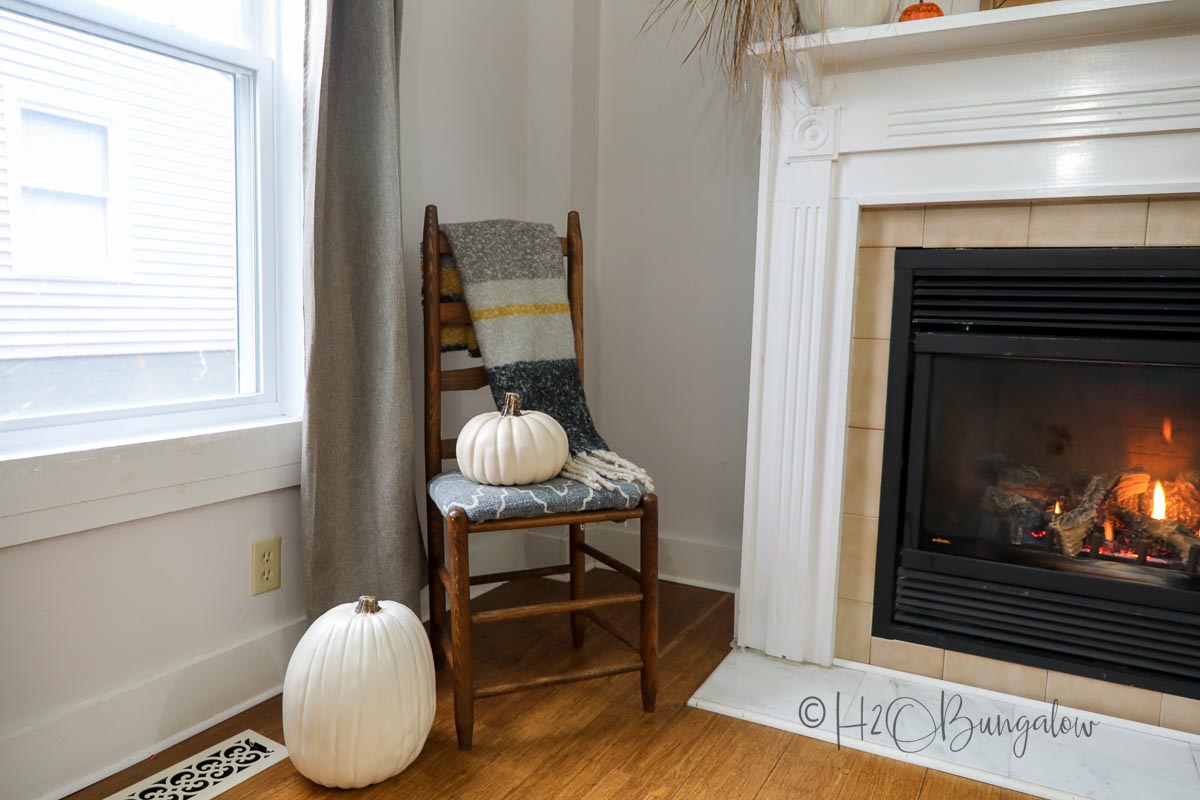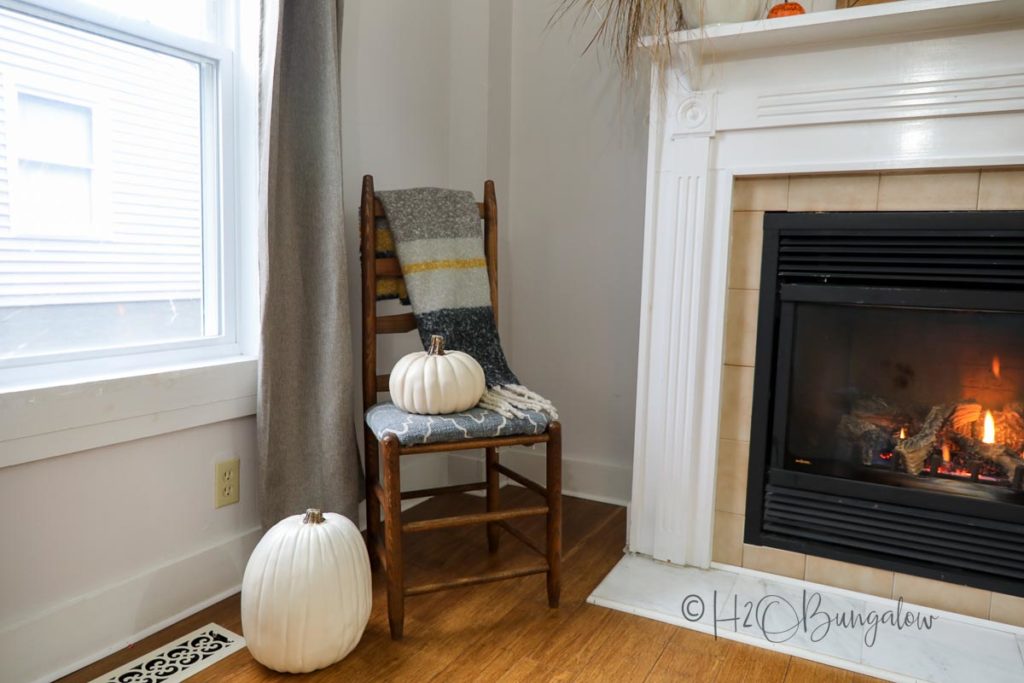 The window looks good, and it's easy to see outside, even from across the room!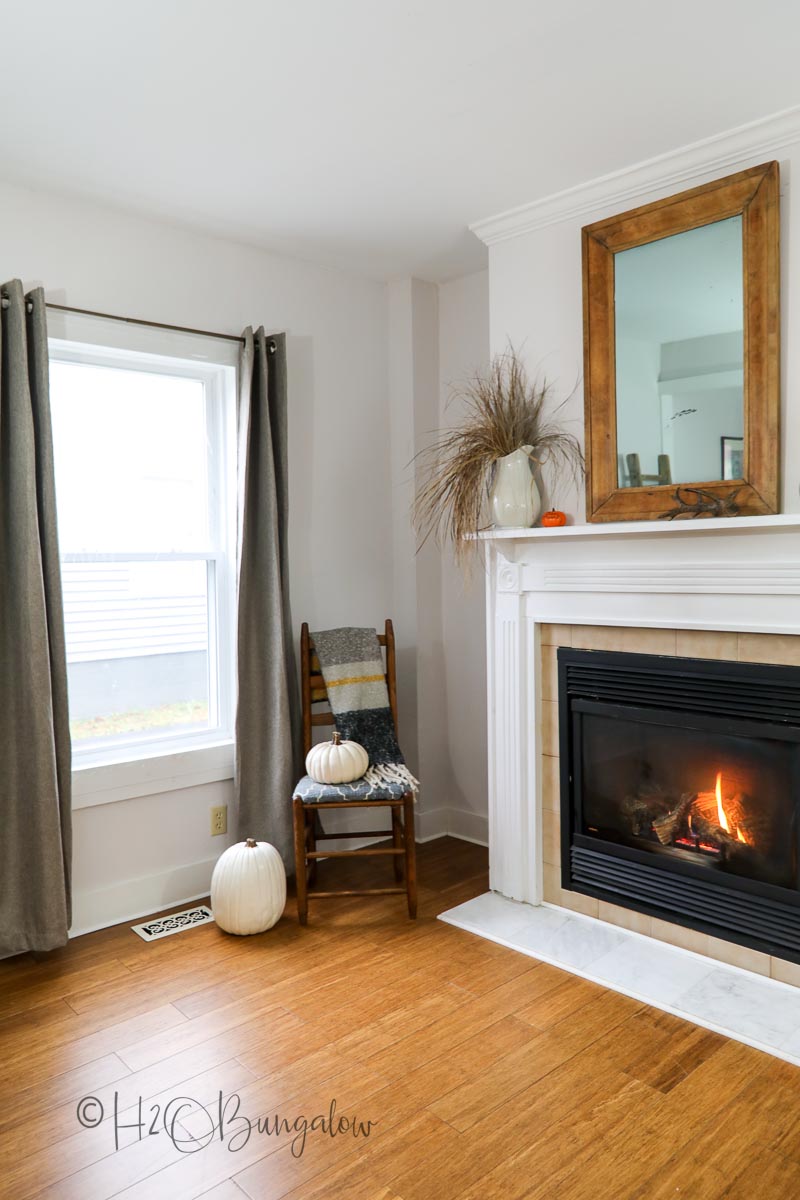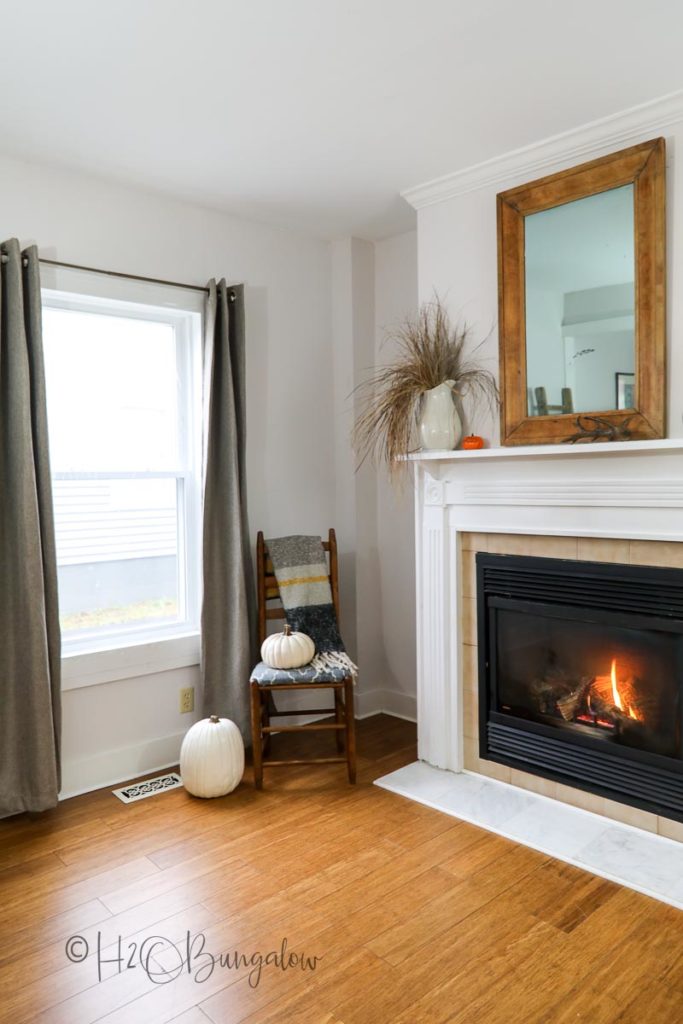 You'll find many more easy to use products to help prepare your home for cold weather on the Weatherization Project Selector from Duck Brand.
Pin how to weatherize windows now and share with your friends on Facebook!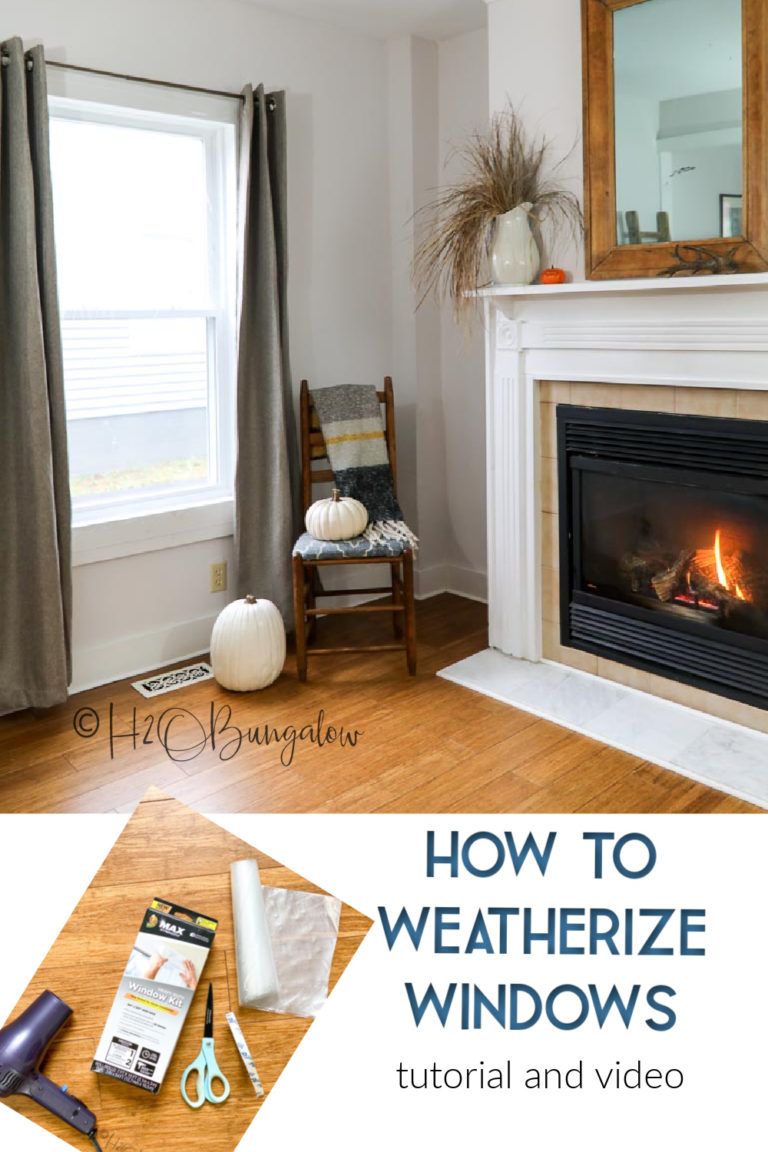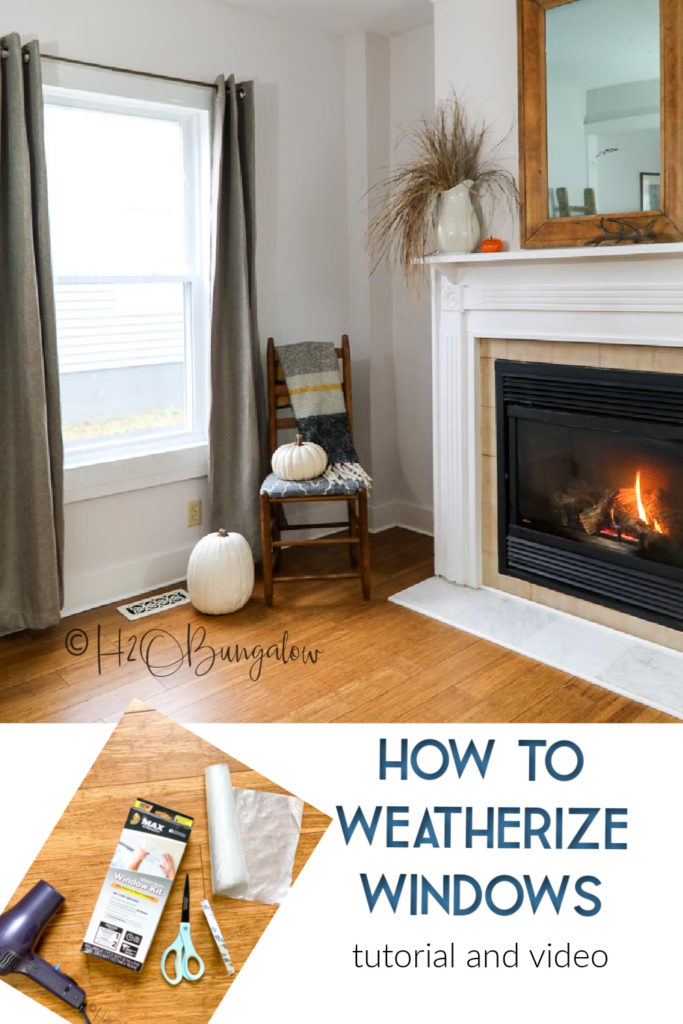 Like I mentioned, It's been a learning experience taking care of a home in the North East. What else could you do to get your home ready for winter and cold weather?
Want more ways to prepare for cold weather? 15 Brilliant Tips for removing Snow and Ice