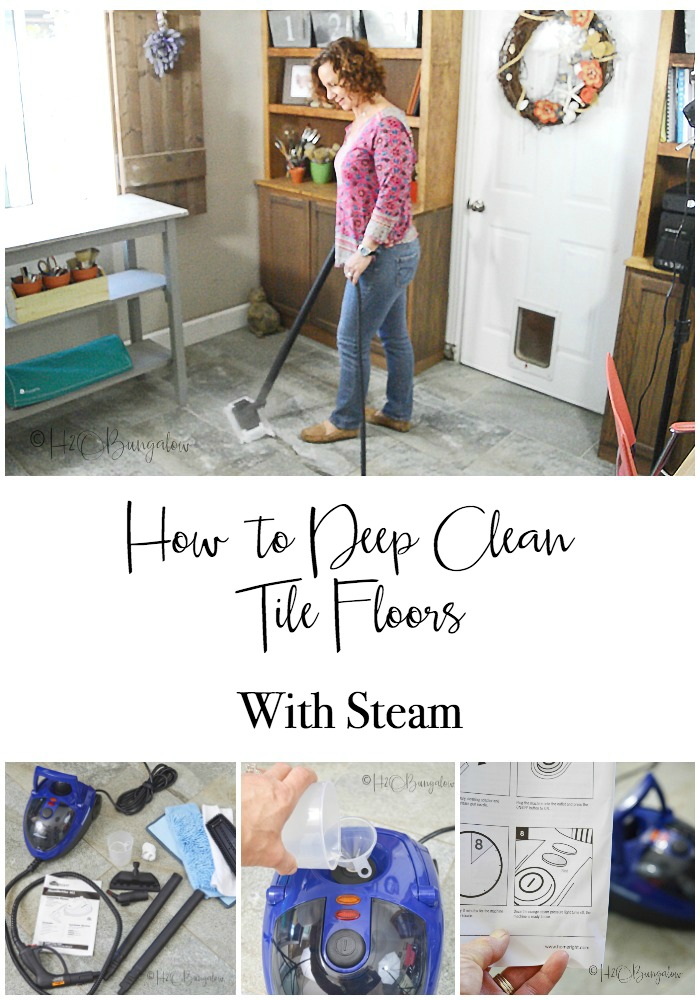 Where'd the time go? The month and all my big plans for the office declutter and reorganization kind of flew by. I finished some projects and others I didn't fit in. One big task I did fit in was to deep clean tile floors with steam. Sure I can wash my floors to get them clean. But adding a deep clean to sanitize my tile floors was the level of clean I wanted.
This is a sponsored post by HomeRight. I use affiliate links. If you make a purchase I get a small commission at no cost to you. The affiliate money I earn helps cover the overhead costs of H2OBungalow. Thank you for your support!
HomeRight is also one of our sponsors in the Clean Up Your Act 30 Day Organization Challenge. You have until noon on February 3rd to upload a photo of your reorganized space to be eligible for some pretty awesome prizes my friends! Scroll to the bottom of my Organized Office Reveal to upload your photo.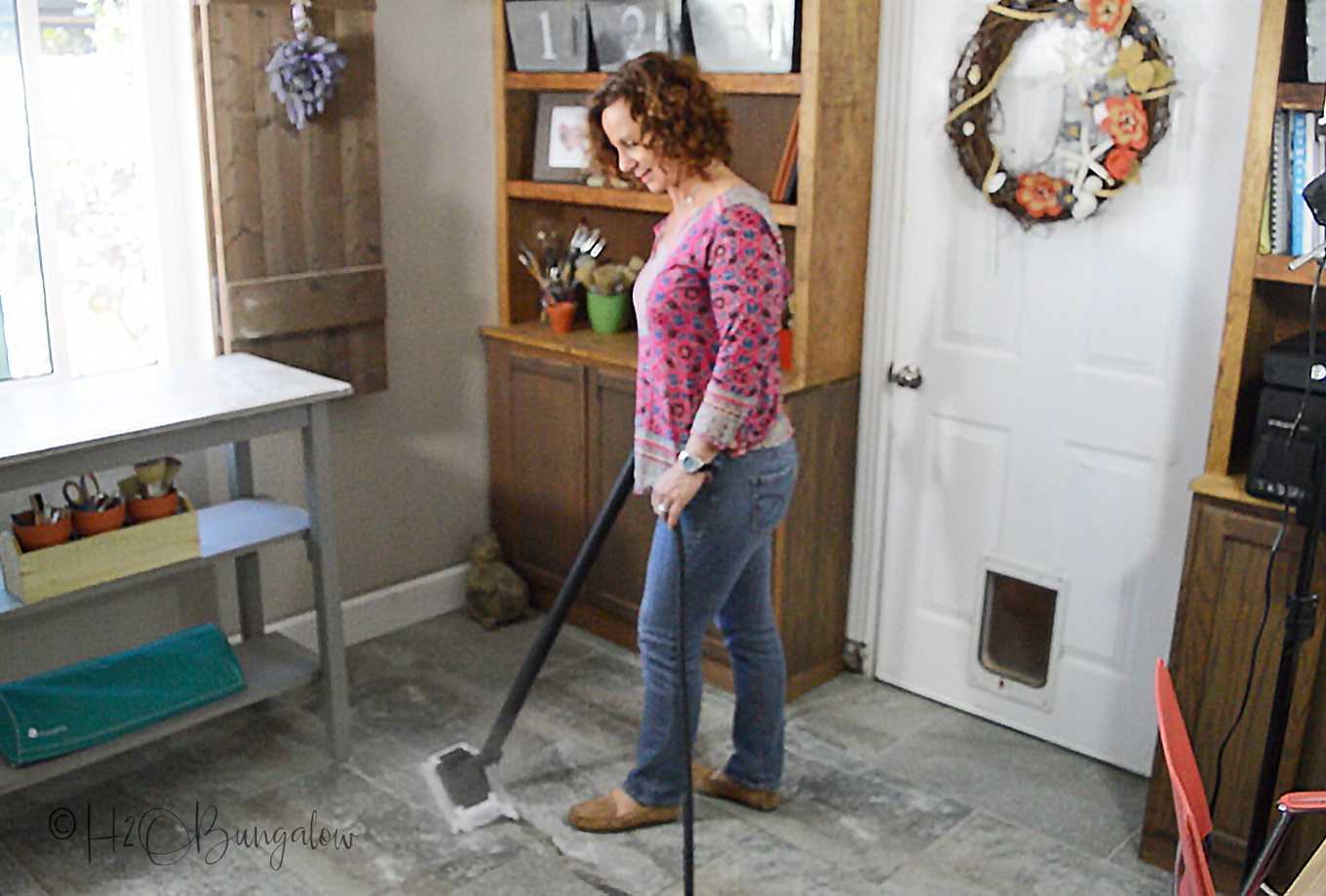 Several years ago I got a quote from a cleaning company to deep clean my kitchen floors and grout. They quoted me $500! To be fair I'll mention that my house was larger then, but still…$500? Oh heck no! My HomeRight Steam Machine can deep clean tile floors with steam and the whole machine costs a fraction of one service call!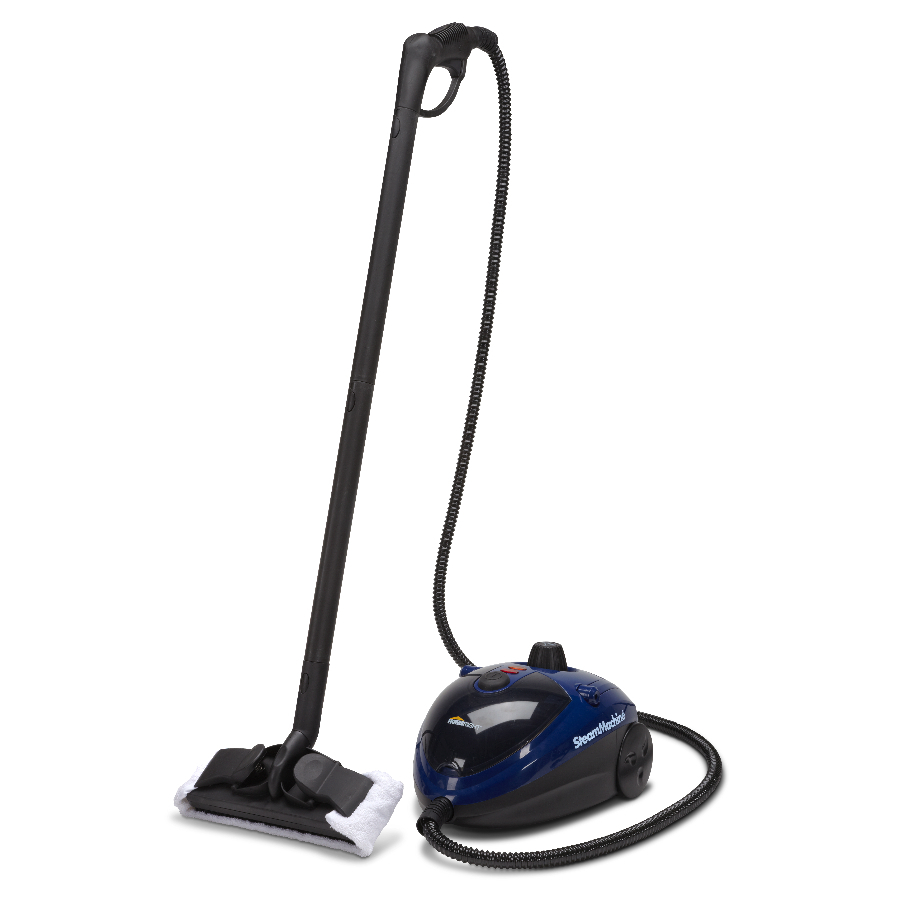 …and then I own it and can reuse it again and again. What's more, I can use my Steam Machine for lots of other deep cleaning around my house like shower walls and floors. It uses no chemicals and the steam kills 99% of all germs and bacteria including e-coli, salmonella, and staph.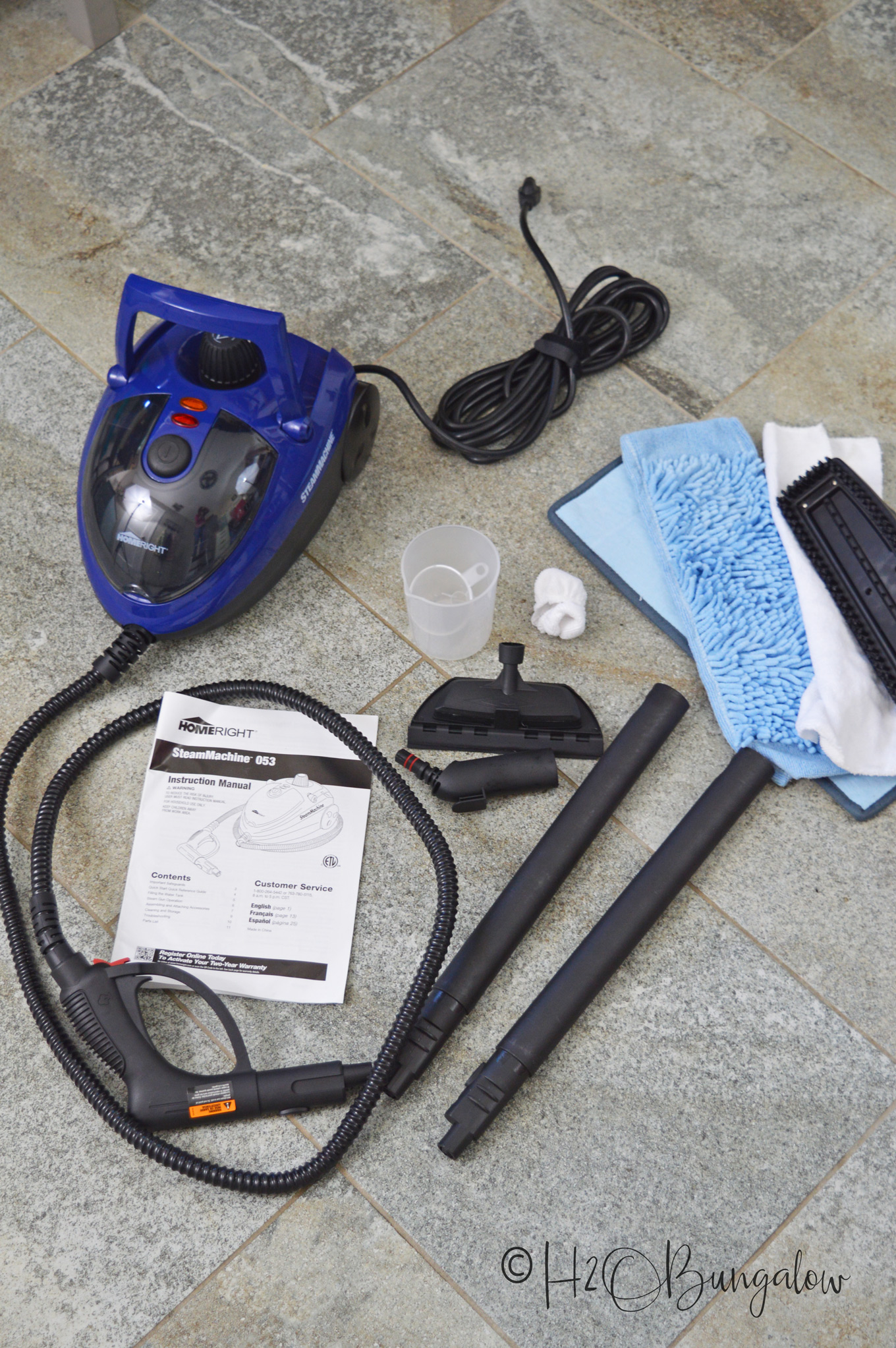 I thought about being lazy and waiting for spring to get around to deep clean my floors, but tossed that idea aside. For the first time in months, I'm actually using my office and studio. Each morning, coffee in hand (of course), I flip on the lights and start work in here.
It's a good feeling.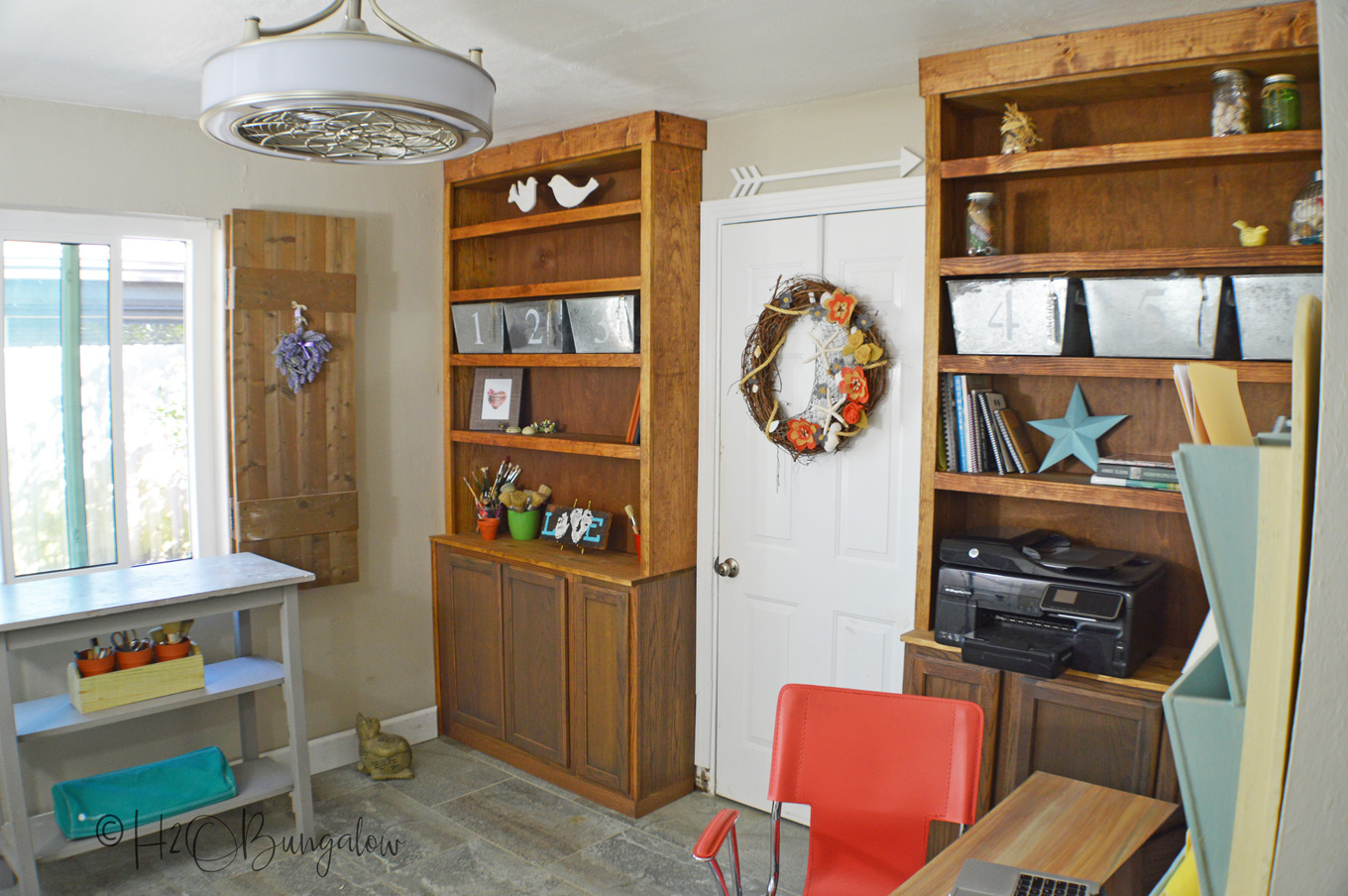 Is it perfect? Not yet. But it will be. I'm on a roll and have several more projects to complete to help keep pretty up the space and keep me organized. Since I'm spending so much time in here I wanted my creative space clean and fresh. As soon as I finished my deep clean it felt better. Not that it was so dirty before, but I know I the steam cleaned at a level I couldn't have touched with a traditional mop and bucket.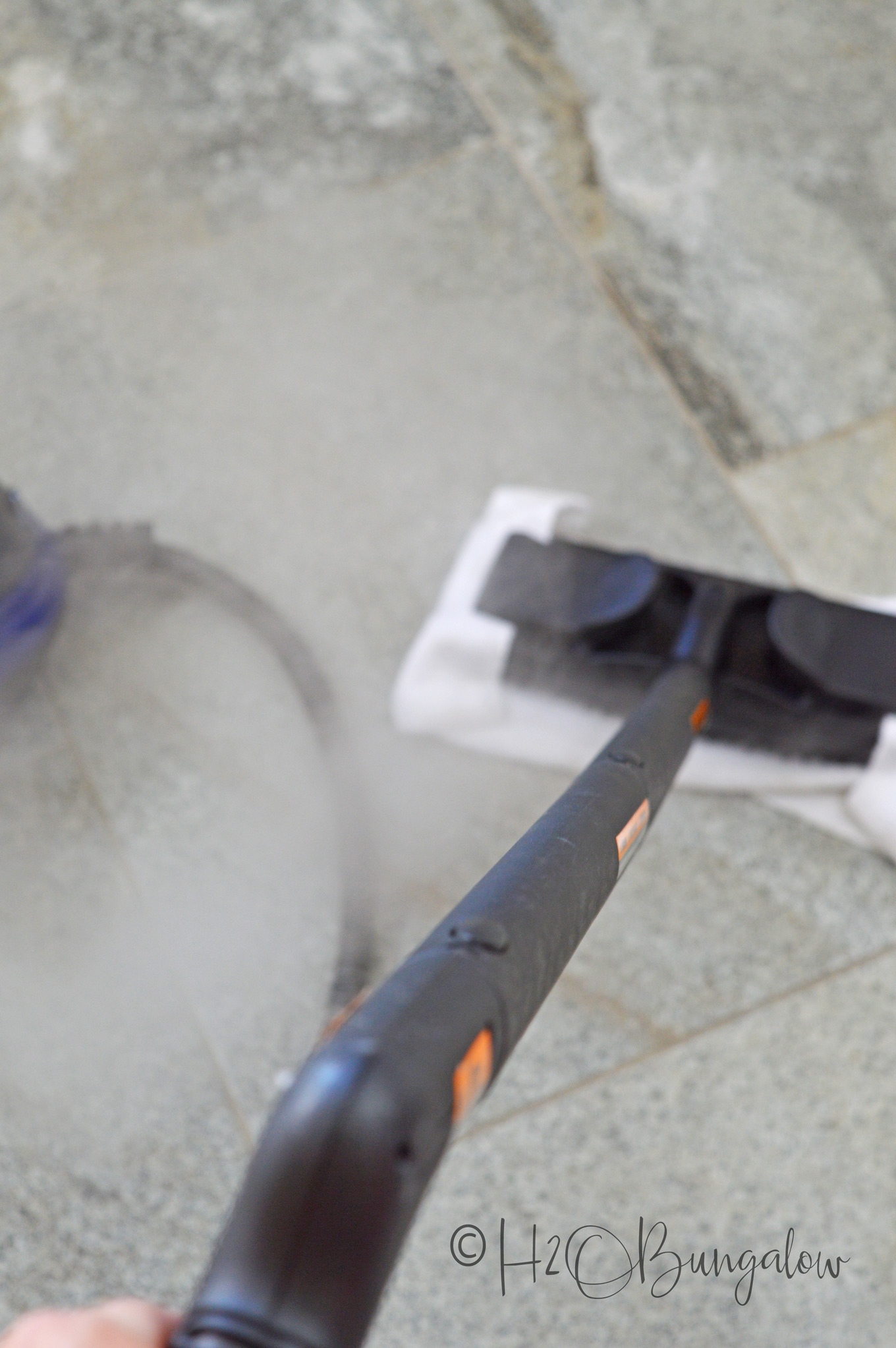 I spent maybe 20 minutes to deep clean the floors in my entire office and little half bath in my studio.
I shared this coastal bath makeover eons ago and still love it!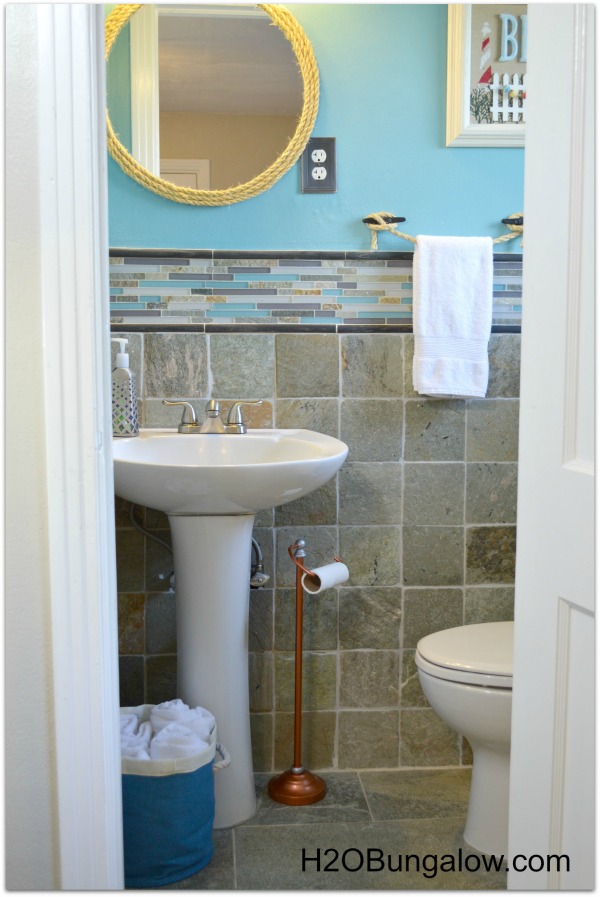 Want to see how easy it is to deep clean tile floors with steam? Take a peek at the quick video I made below. A picture's worth a thousand words, but a video is even better, right? Take a look at how easy it was to deep clean my floors with steam using my new HomeRight Steam Machine.
I wasn't planning on making the video, it was a last minute decision. It's not the best but… once I saw the steam working I wanted to share with you guys what the Steam Machine Plus looked like in action.
I share a step by step tutorial on how to deep clean floor using the HomeRight Steam Machine. I also used my old steam Machine to clean my upholstery before I painted my chairs. ow, did that get the dirt out! We lost that one in the rucas of packing for the hurricane last fall.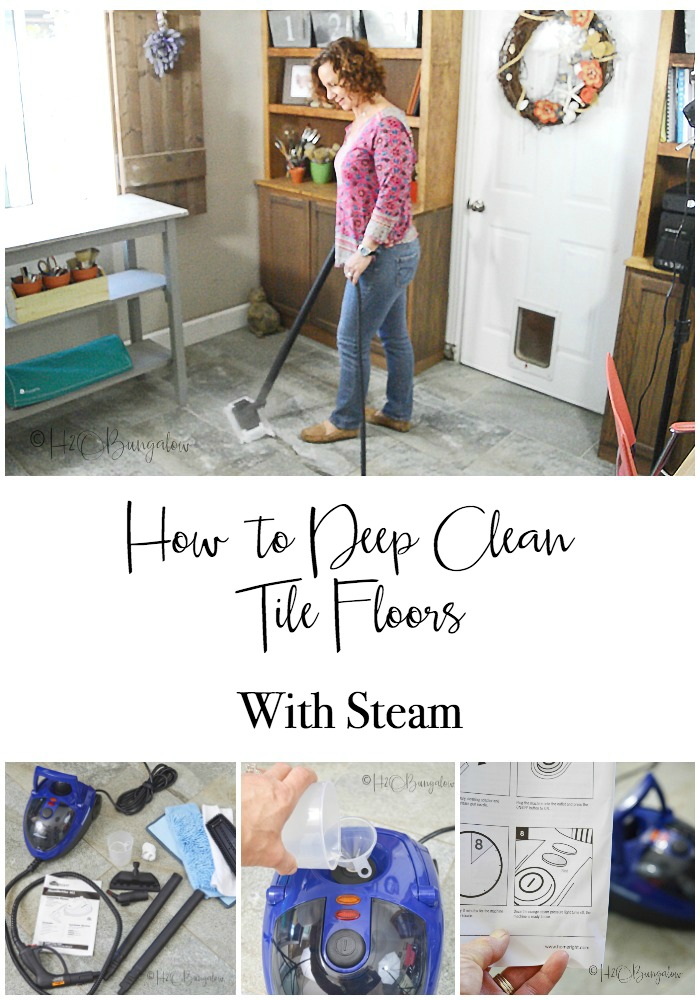 You can learn a lot more about the HomeRight Steam Machine, including the uses for all of the useful attachments I didn't talk about on the HomeRight website.
Besides deep cleaning tile and non wood floors, what other area in your home would you tackle with a deep clean using steam? Me? I think I'll start on my shower floors and walls.