I want to share with you guys how to make personalized stenciled DIY canvas starfish beach bags or totes today.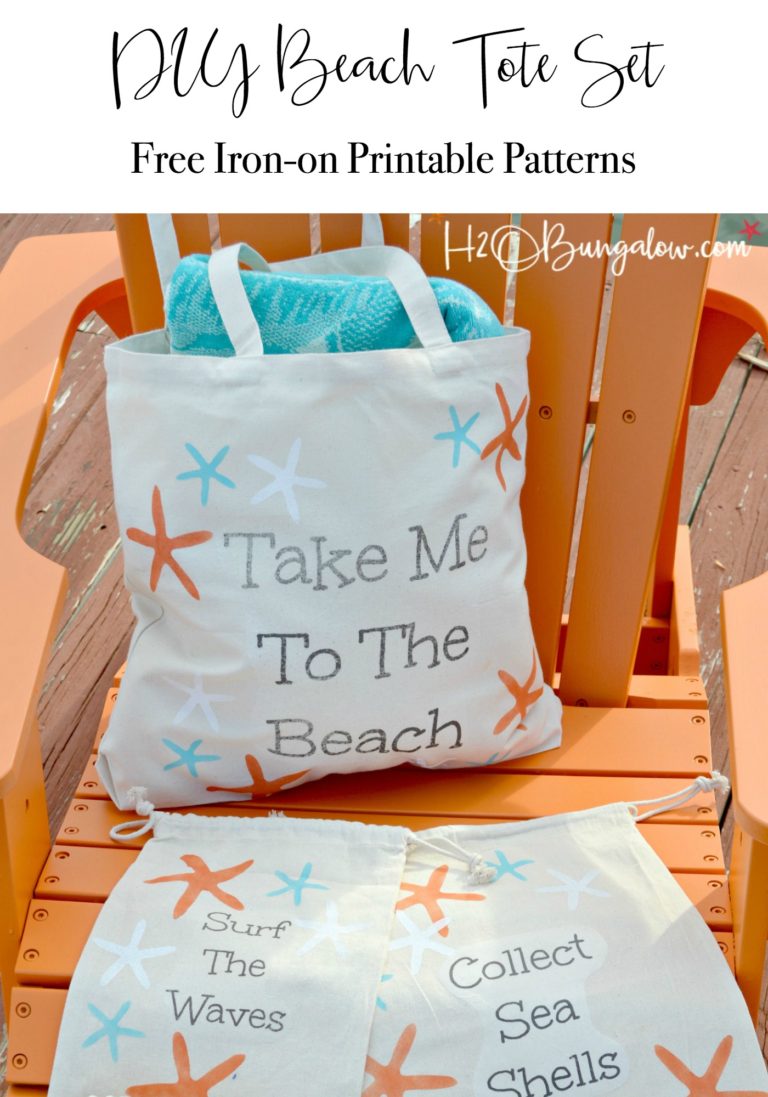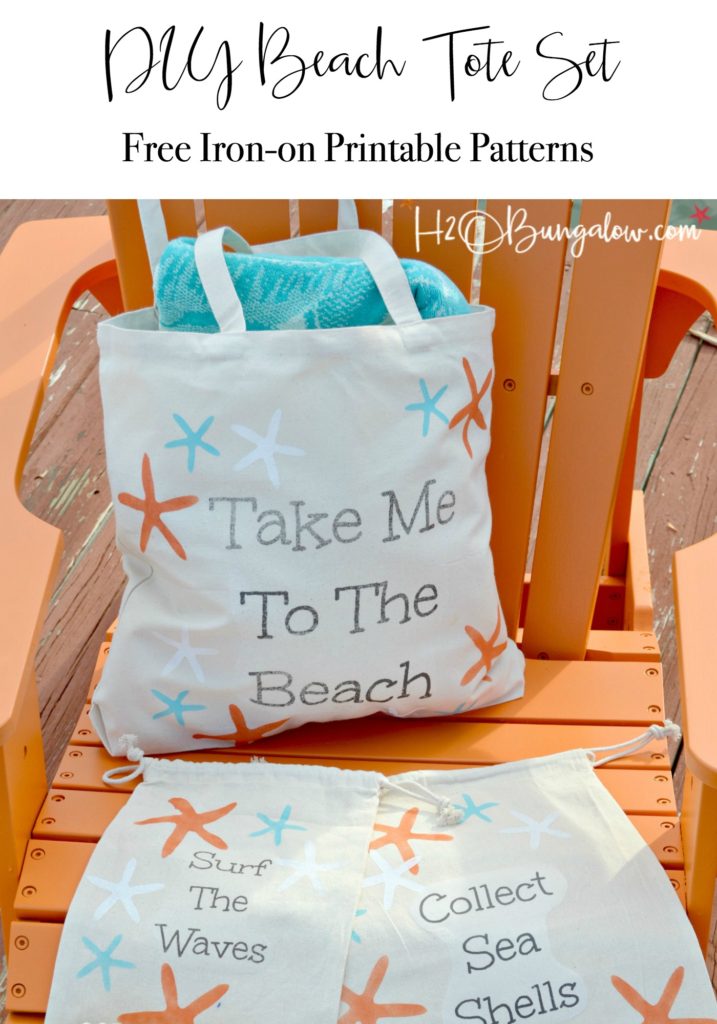 This is about the time of year when our local beaches begin to get crowded with families and tourists who travel in from all over the world. Vacations are much easier when everything is organized and runs smoothly including a well packed beach bag. After living at the beach for the last 5 years, I can say we've got our beach bag routine down to a science. The best way to stay organized at the beach and keep the sand away is to have a place for everything.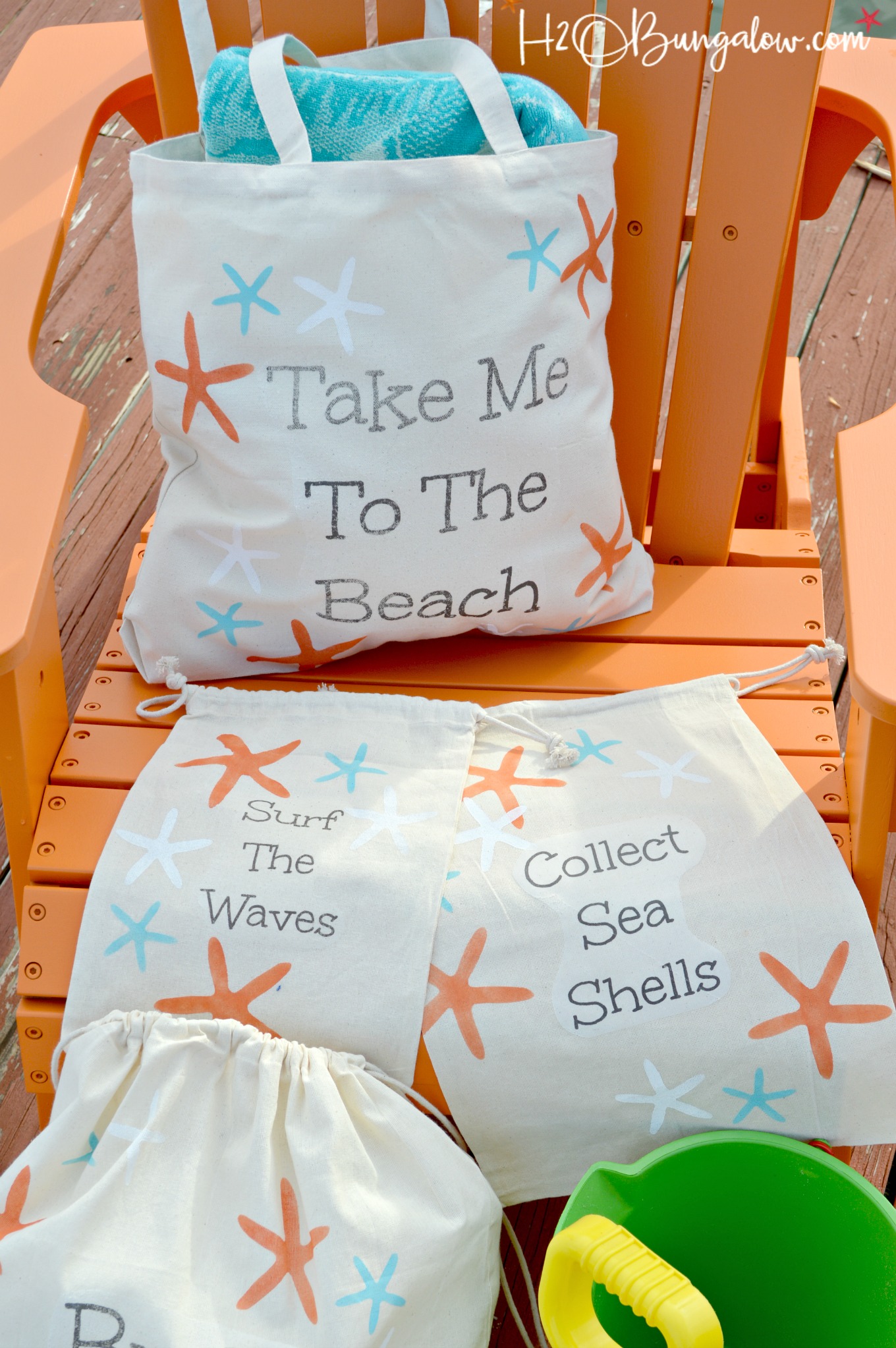 The funny thing is, I'm sharing my DIY canvas stenciled beach bags project as I'm packing to leave the beach behind and head north to the North House Lodge in VT for another round of big home improvement projects. But more on that later…. 🙂
We've found the easiest way to keep things in place and sand free when at the beach is to use several small bags to hold our stuff. These stenciled DIY canvas starfish beach bags have draw string tops and work perfect.
They're great for traveling too. Have you read my Best Organization Tips for Travel and Packing a Suitcase? It's full of useful travel organization tips.
Supplies needed to make a set of stenciled DIY canvas beach bags :
Simple DIY Canvas Starfish Beach Bags Tutorial
Step 1. Print the graphic in mirror format on transfer paper.
Make a simple words graphic and save it in mirror format. As always, my graphics are free to my subscribers. Get yours below.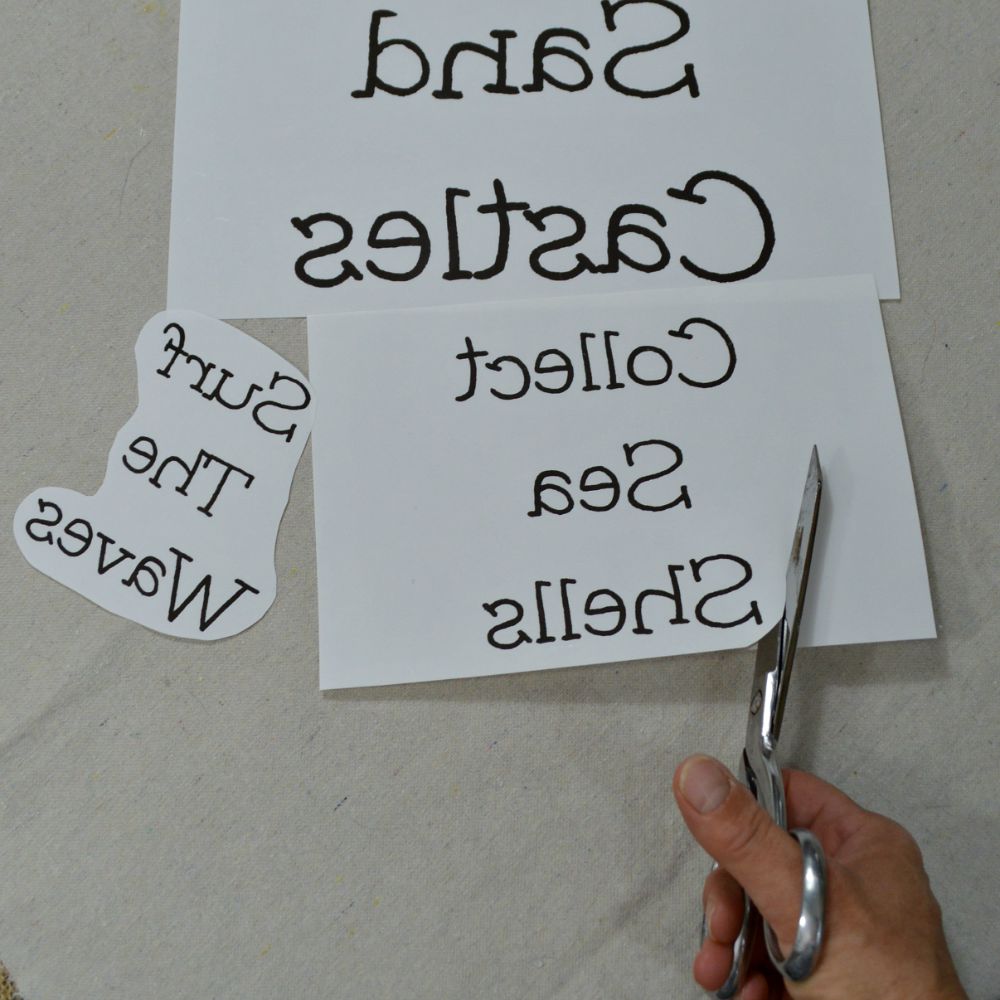 Step 2. Iron onto the fabric totes. Do not use steam.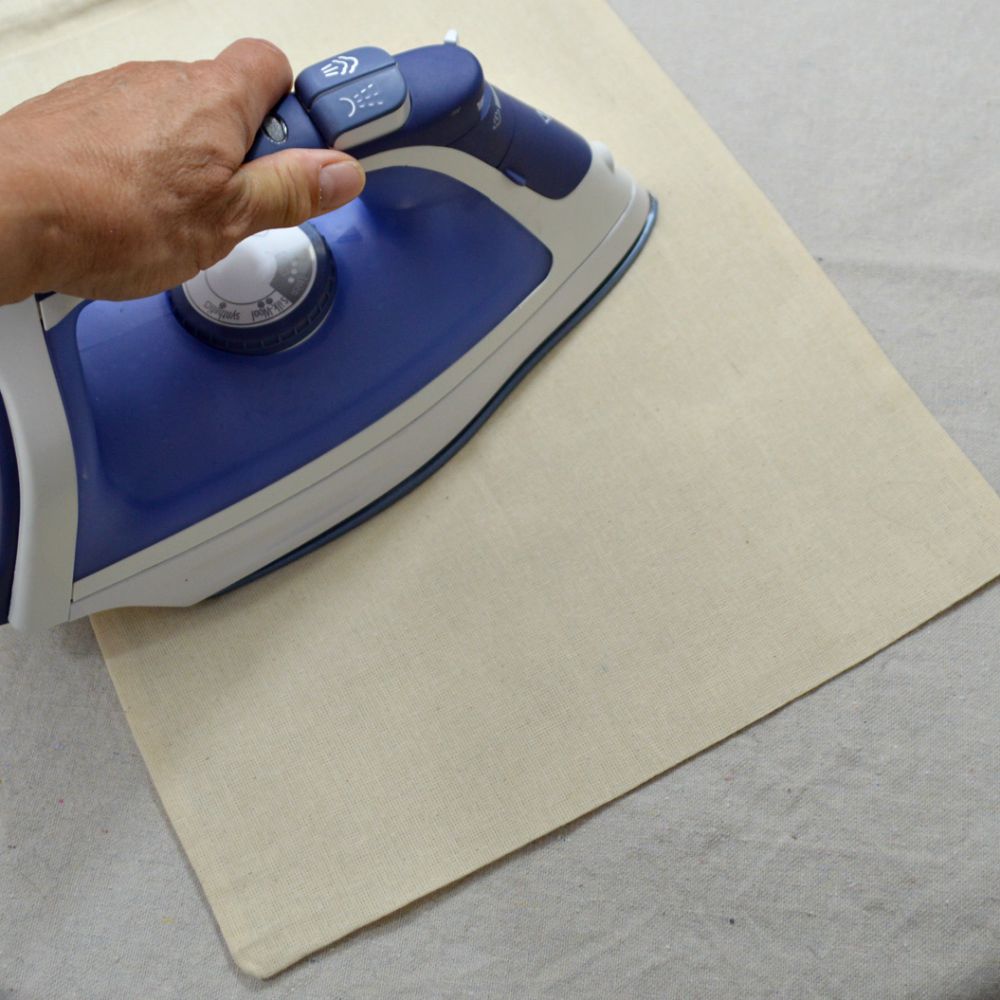 Wait for it to cool slightly before pulling off the backing.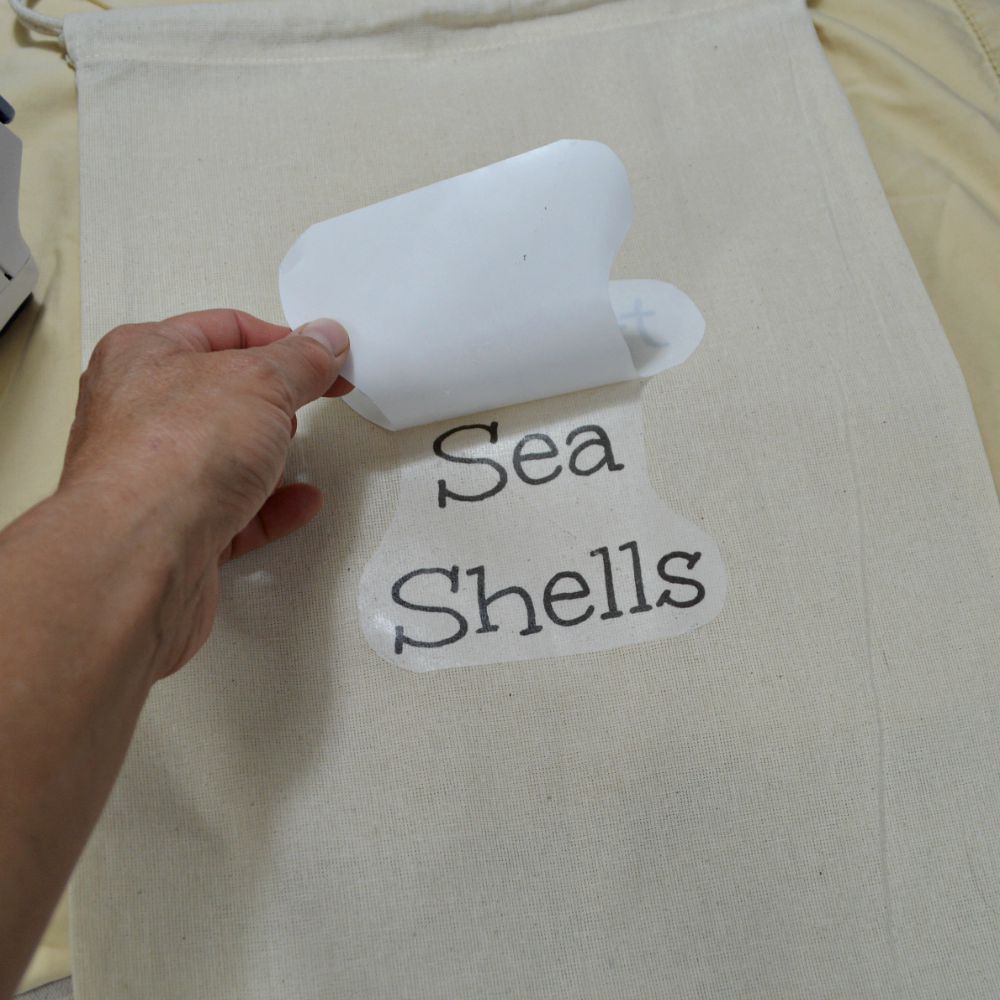 Step 3. Add bright colors with fabric paint and stencils around the beach sayings.
Tip ~ Use a piece of the iron on backing to protect areas that might be close to a stencil that you don't want to get paint on.
Step 4. Let dry and cure before washing. Wash in cold water inside out. I also don't put my DIY canvas beach tote bags in the dryer.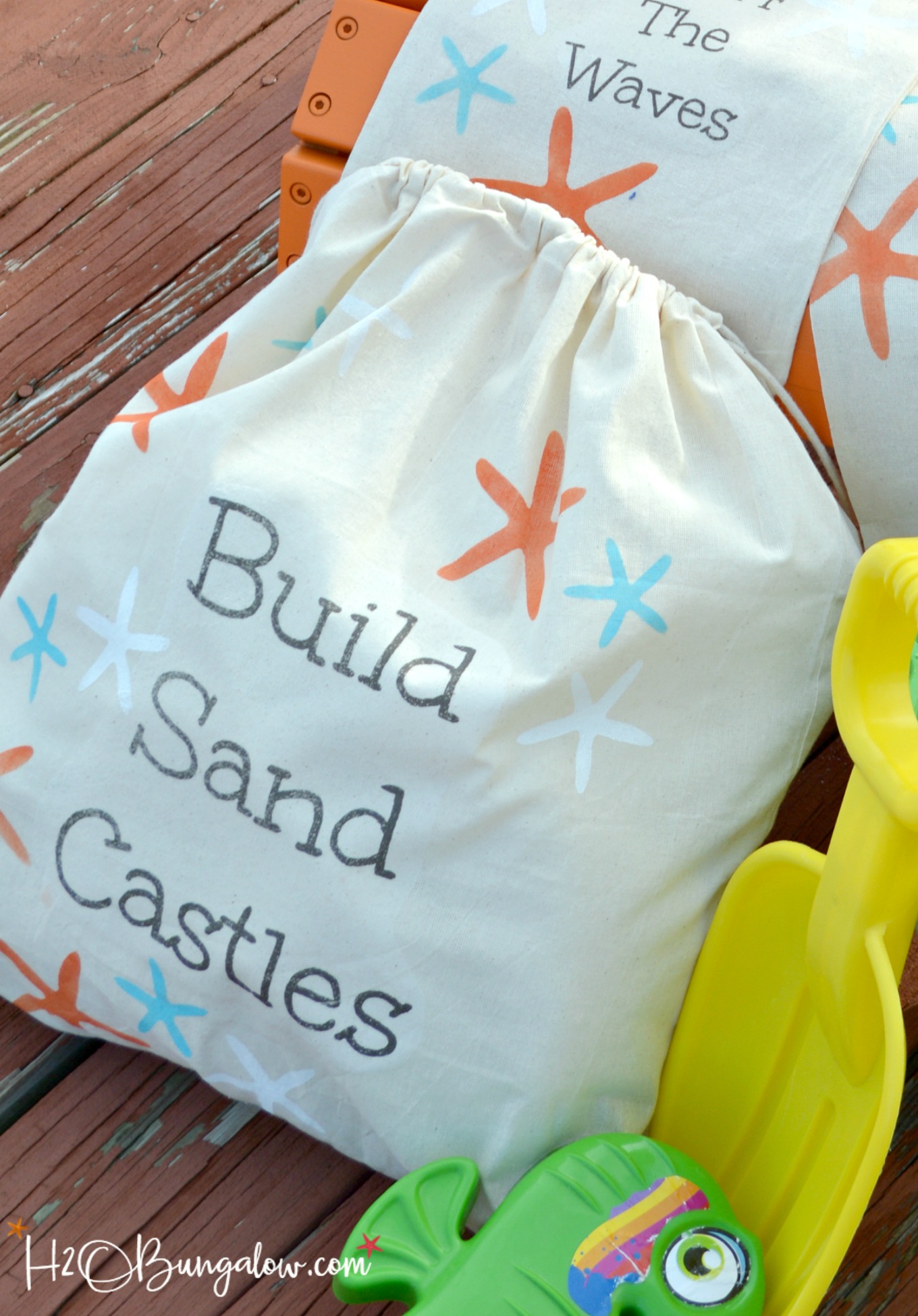 Wouldn't it be fun to make a set of DIY canvas starfish beach bags bags for a family trip? Everyone could have their name on it or a special phrase that suits their personality. Sometimes I wonder why I didn't come up with these good ideas when my kids were small. Oh well, at least my grandson benefits from my creativity 🙂
Pin this project for later!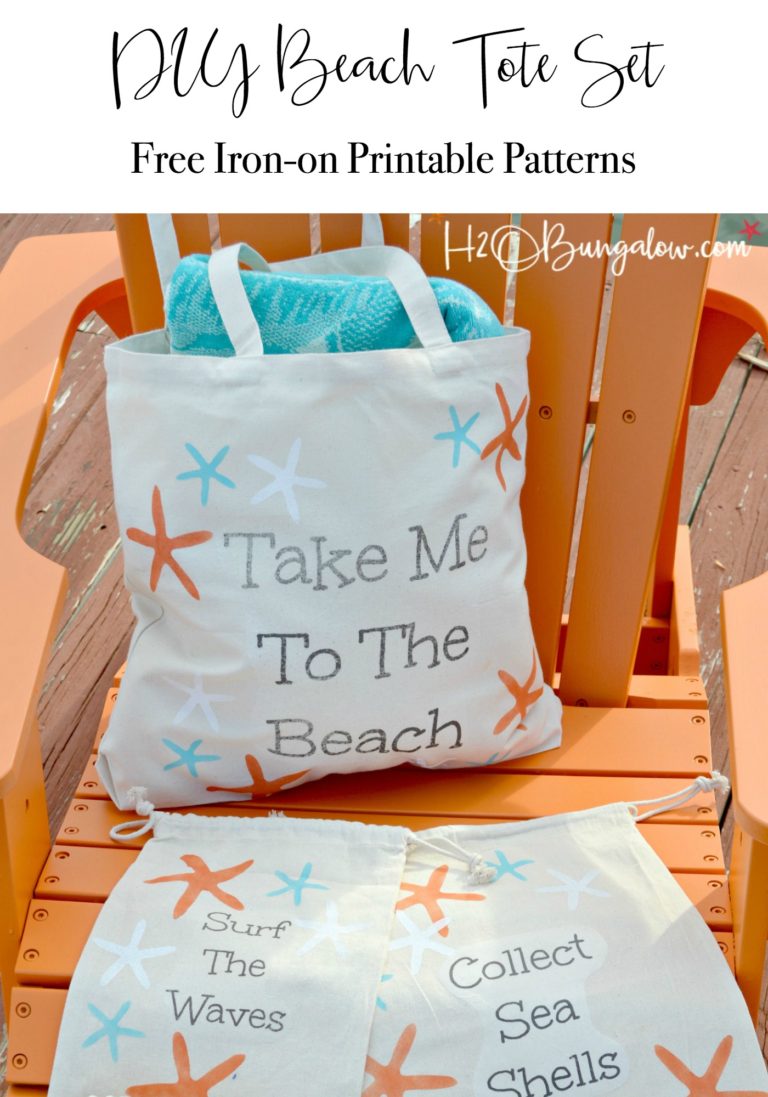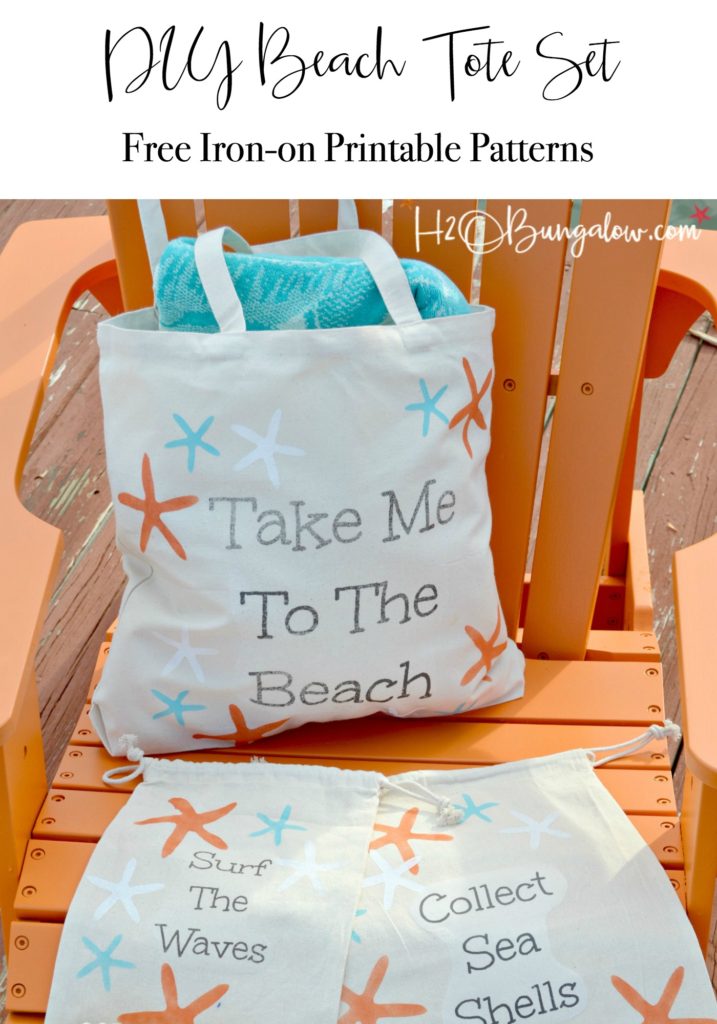 Do you have a summer trip in the works? Why not make a set of personalized canvas starfish beach bags? The big question is would you pick a beach theme or something else? Leave me a note below and tell me your favorite theme!
Want more summer projects? You may enjoy these other posts and DIY tutorials:
Tips for a Great Family Beach Day
Personalized Tie Dye Mermaid Beach Towels