I made an It's a Good Day DIY hanging wood plaque a with a new printable for you guys this morning.
It wasn't on my editorial calendar, or even on my never ending list of projects waiting to be completed.
I made it just because. Because the sun is shining and it's a pretty day out. The sky is a gorgeous blue, it feels like spring with birds chirping and there's a soft breeze coming in off the water as I sit and write this post. So I whipped up a printable with a fitting sentiment, Today is a Good Day For a Good Day and then decided to make a DIY hanging wood plaque out of it.
You can easily print mine (download below) or use another favorite saying that's near and dear to your heart and make your own version of a DIY hanging wood plaque.
Step one – Start with a piece of 1/4″ plywood cut to the size of the hanging plaque you'd like to make. Lightly sand the edges to get them sooth.
Step two – Print a sentiment on regular copy paper and cut it just a bit bigger than the wood. My printable is a 5X7″ print cut to about 1/2- 1/4″ more on each side.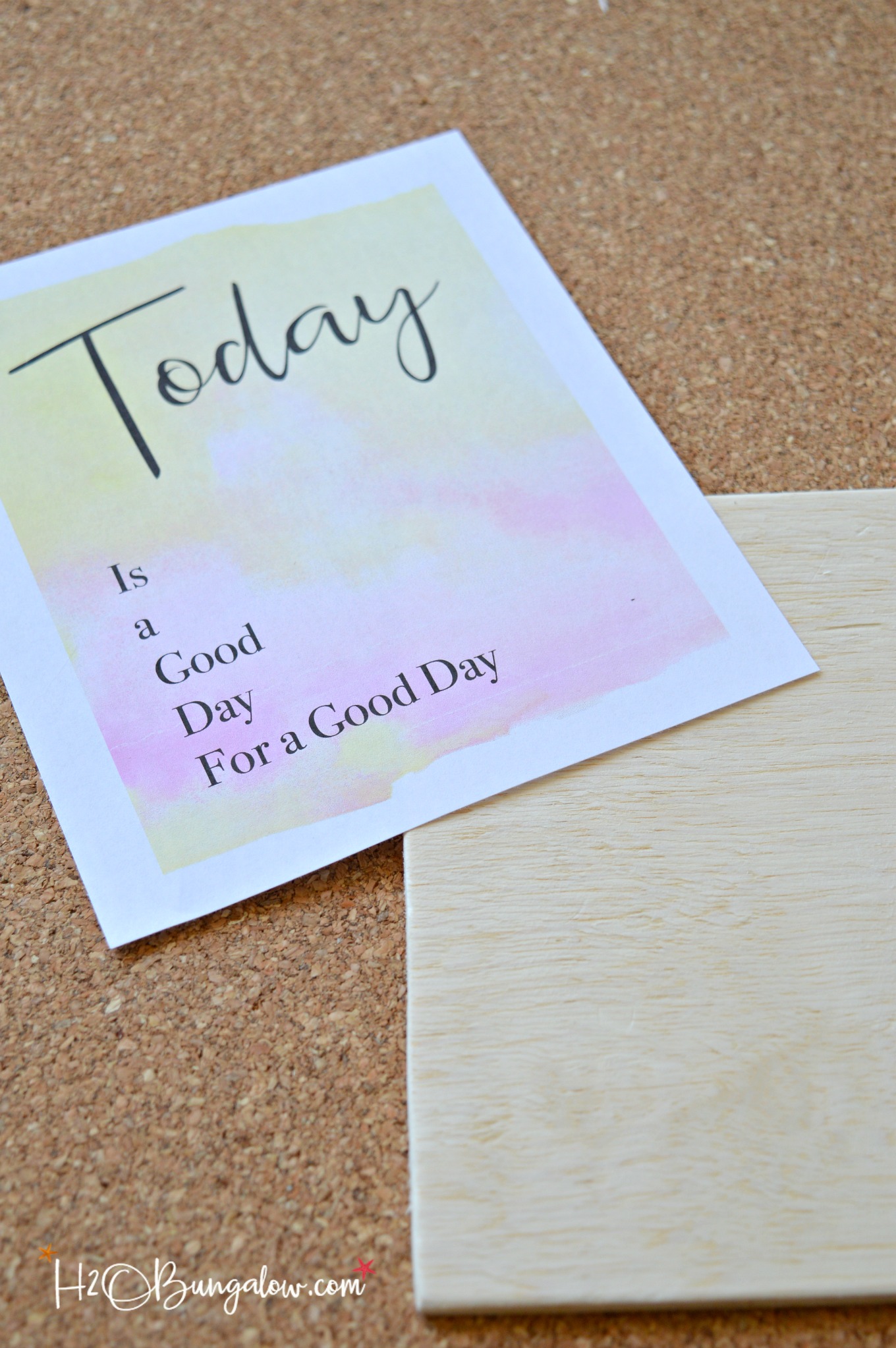 I use affiliate links to help you find the products I used. If you make a purchase I get a small commission at no cost to you. Thank you for supporting the overhead costs of H2OBungalow.
Step three: Mount the printable on the wood plaque with a thin layer of Decoupage or Modpodge and a chip brush. You'll find instructions in my Turn Your Photo Into A DIY Faux Canvas Print to help you with this step.
Step four: Trim the paper to match the wood. Use a 320 grit piece of sandpaper wrapped around a sanding block when your paper is almost dry on the wood. Gently wipe downwards to get a perfectly matched edge of the paper on the wood plaque. It works like a charm! Let this step completely dry before moving on to the top coat.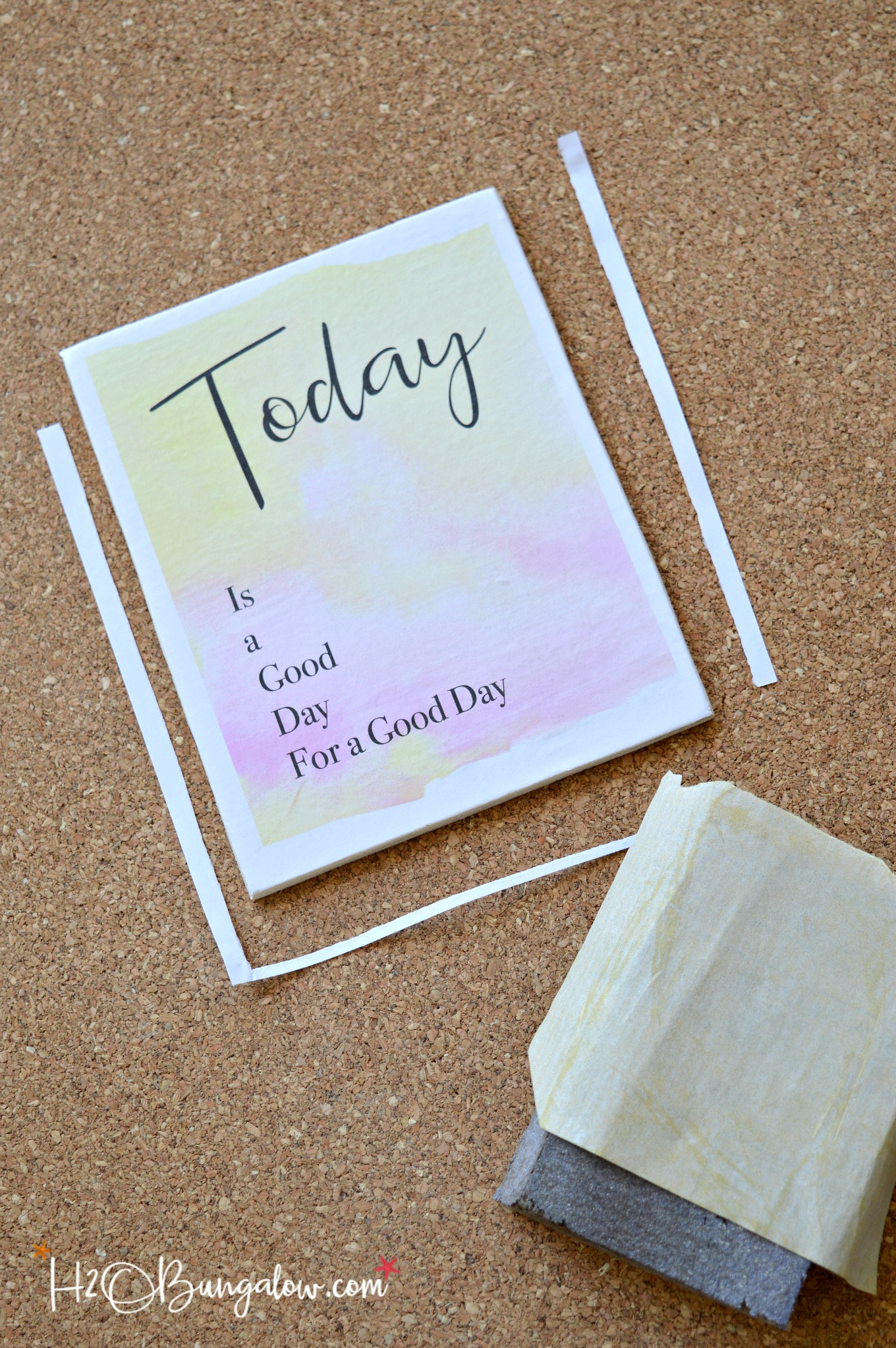 Step five: Add the topcoat by brushing on a medium thick layer of Decoupage or Modpodge with a chip brush. Dab a paper towel over the top coat as it drys to give it texture. Let this step dry before moving forward.
Step six: Add a way to hang your new DIY hanging wood plaque with some polished hemp twine and a few drilled holes.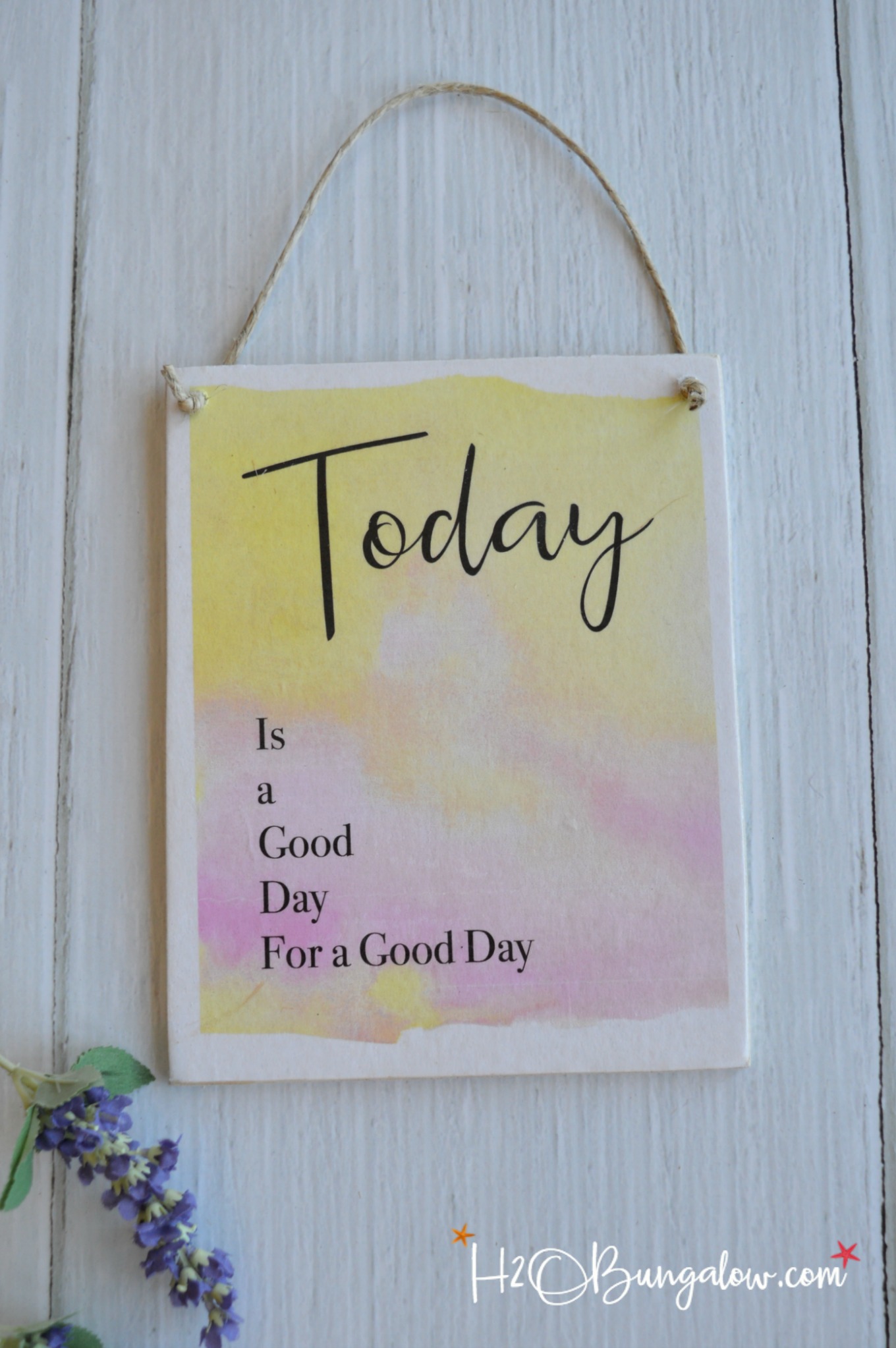 Simple knots hold the hemp twine in place.
It's a sweet project for a pretty day:)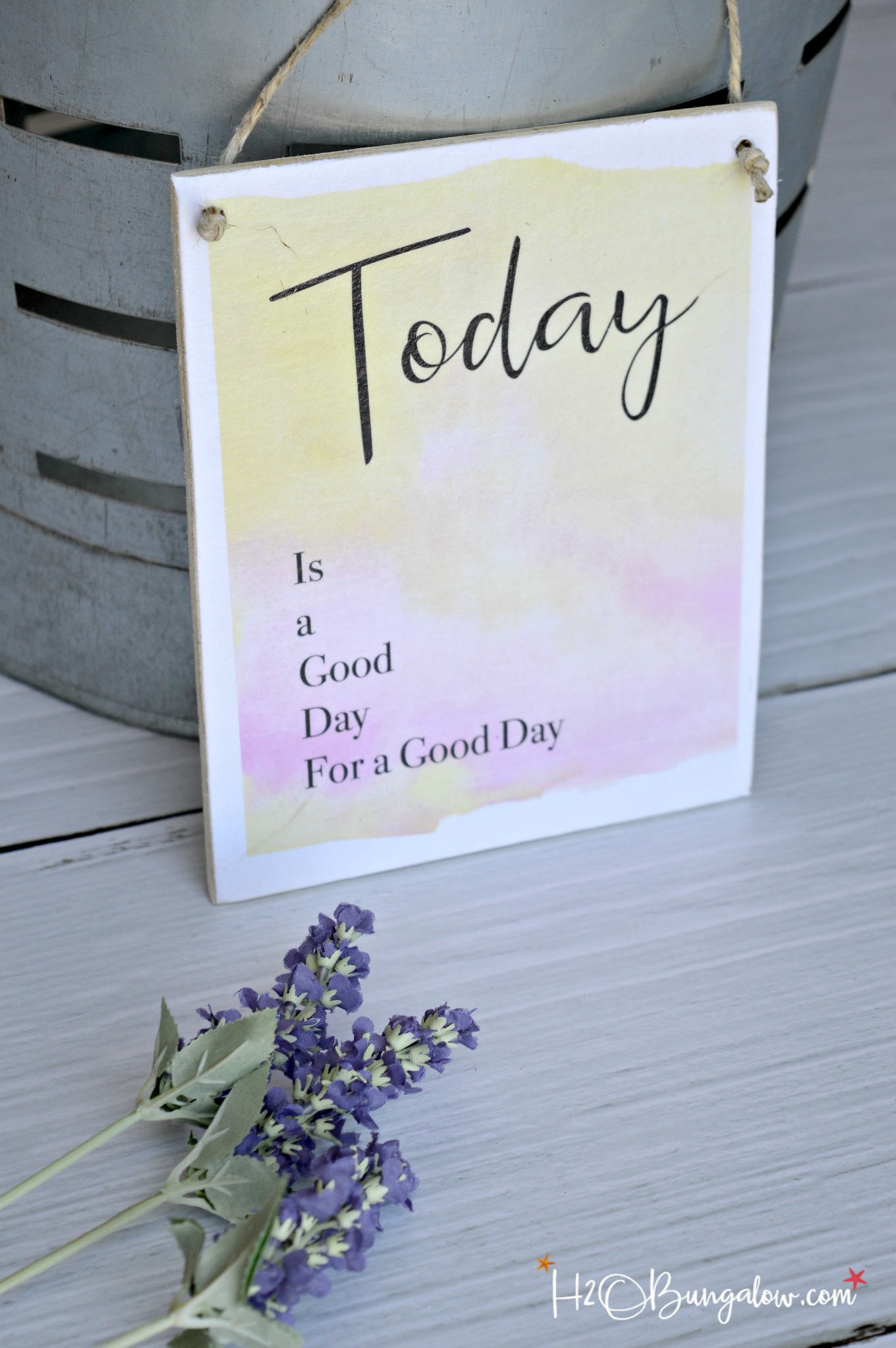 Every day should be a good day for a good day.
Don't you agree?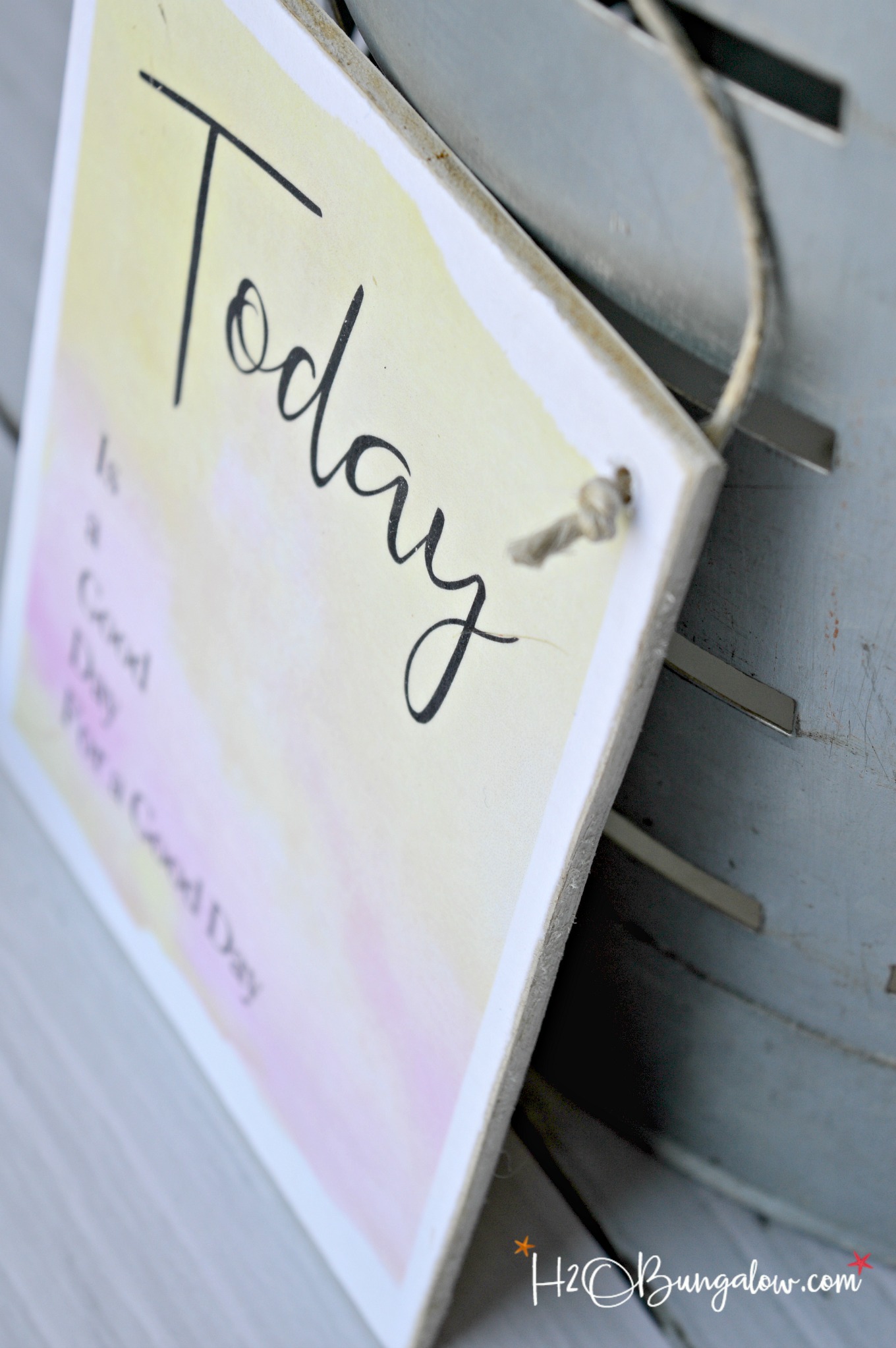 I'm not sure where I'll hang or how I'll even use this cute little plaque. It doesn't matter. I just felt like making it and that put a smile on my face.
If you'd to make your own DIY hanging wood plaque with my sentiment I'd be happy to share my graphic. Of course but downloading you accept that it's for personal use only 🙂 My printables are always available for my friends/subscribers.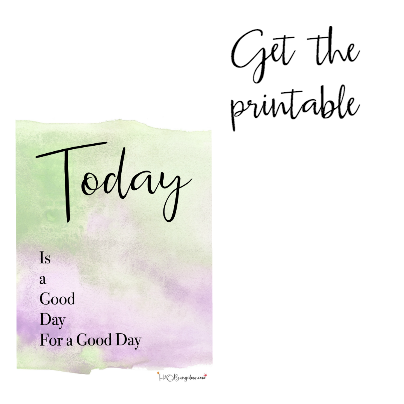 [ulp id='FsGgsO5kNhiPuCul']
Once you enter your email you'll be redirected to the graphic file. Just click it and save to your own computer.
If you love it, pin it for later!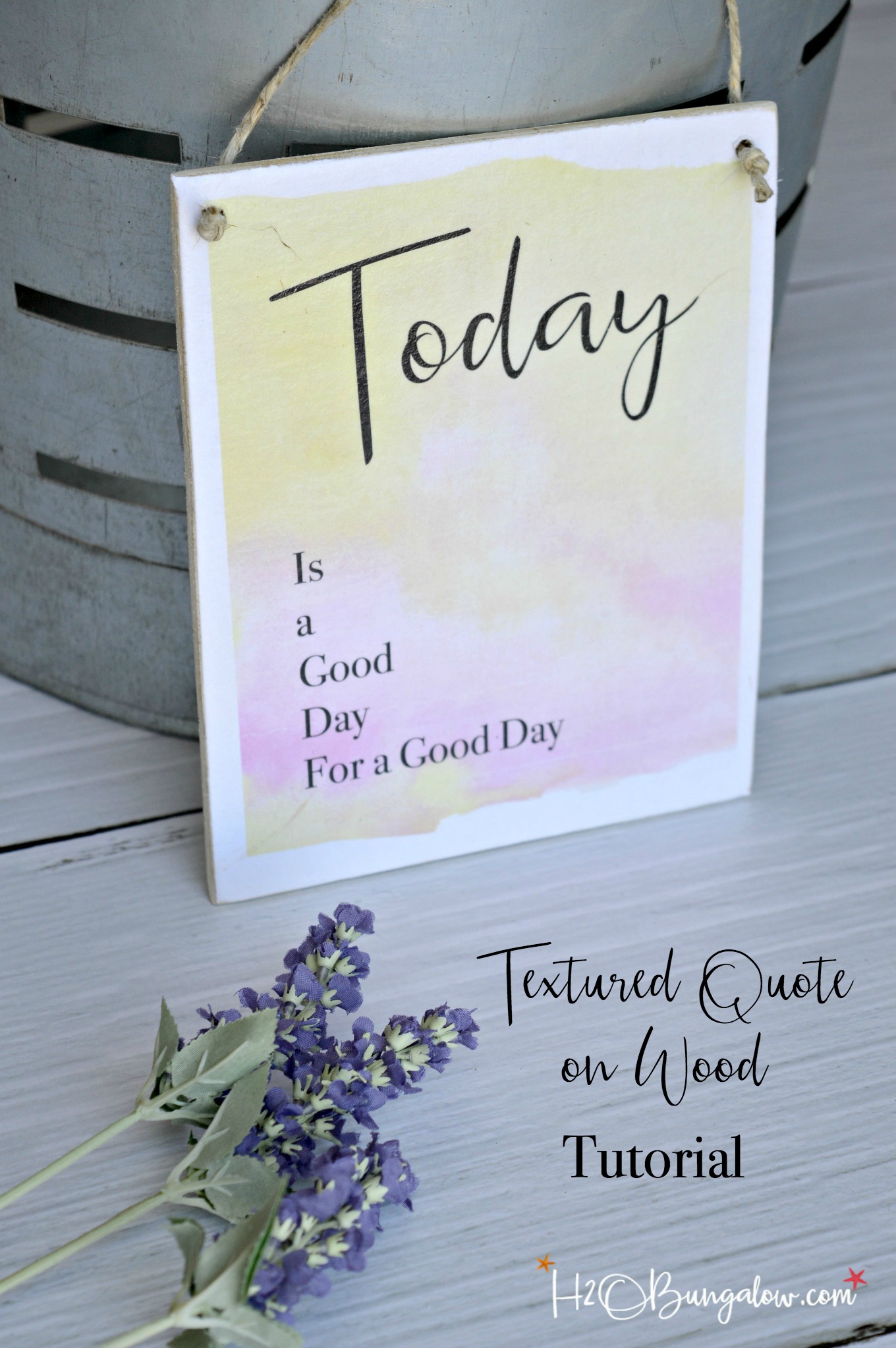 Do you have a special saying or quote that's meaningful or just plain makes you smile? Share it below!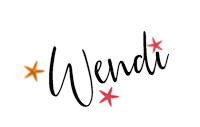 You may also enjoy these other projects of mine that use meaningful words.
Easily Transfer Graphics To Paint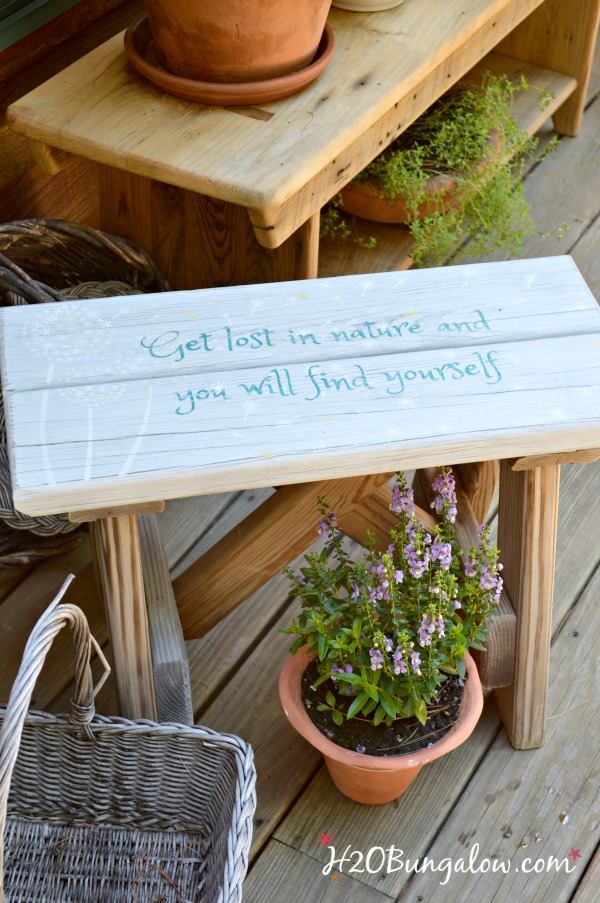 DIY Beachy Starfish Stenciled Bench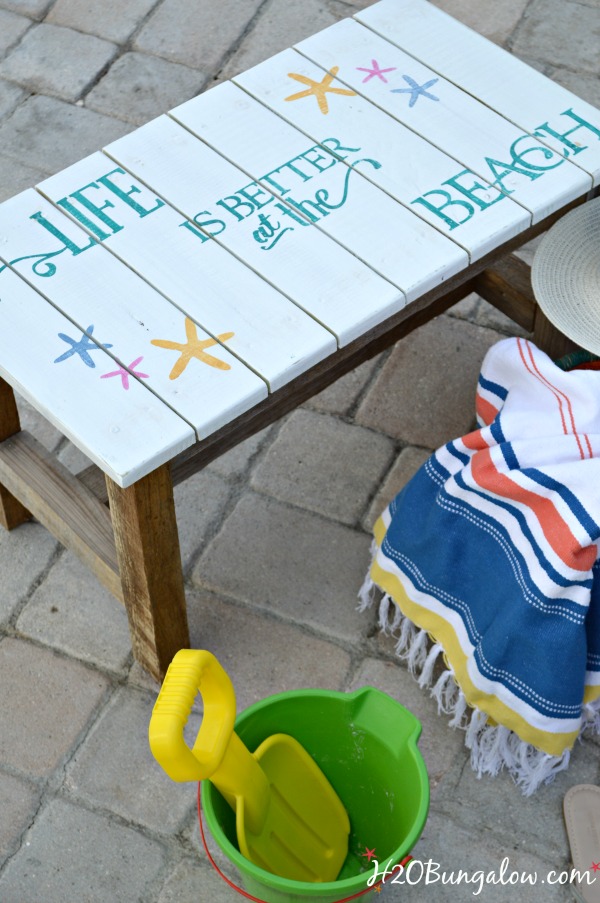 Repurposed Headboard Coat Rack