I just finished a weekend bath makeover and I can't wait to share it with you guys. I recently went back to the North House for short visit and loaded down with a long list of DIY projects I needed to accomplish. As usual, my list as well as my perception of what I was capable of were a tall order 😉 I used what is now my new favorite tool for the fastest easiest way to paint walls.
One thing I'm not short on is DIY projects in the North House. There's still a ton of painting left to finish. The upstairs bath needed a refresh in the worst way! It's located on the second floor and is the main bath for the house. After tackling the downstairs bath that sits off the kitchen and making it so darn cute with the new planked wood wall and adding a pallet wood wall to the other small bath, this bath wasn't so looking so pretty 🙁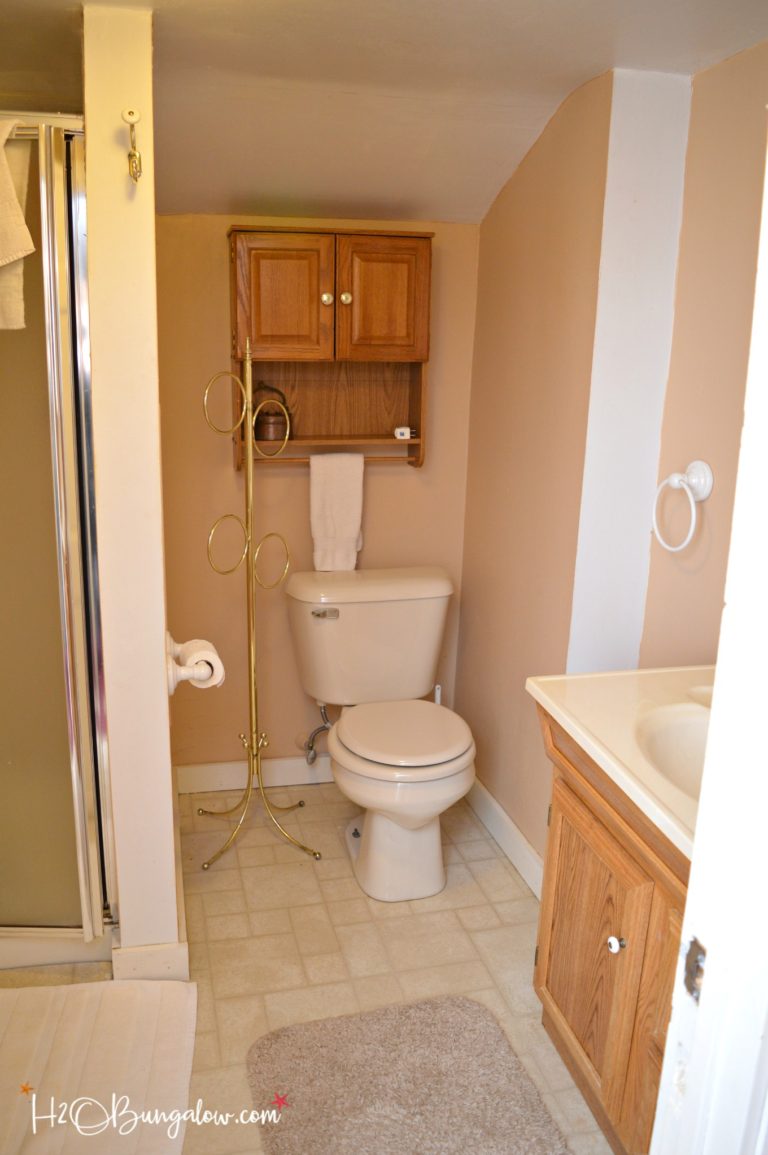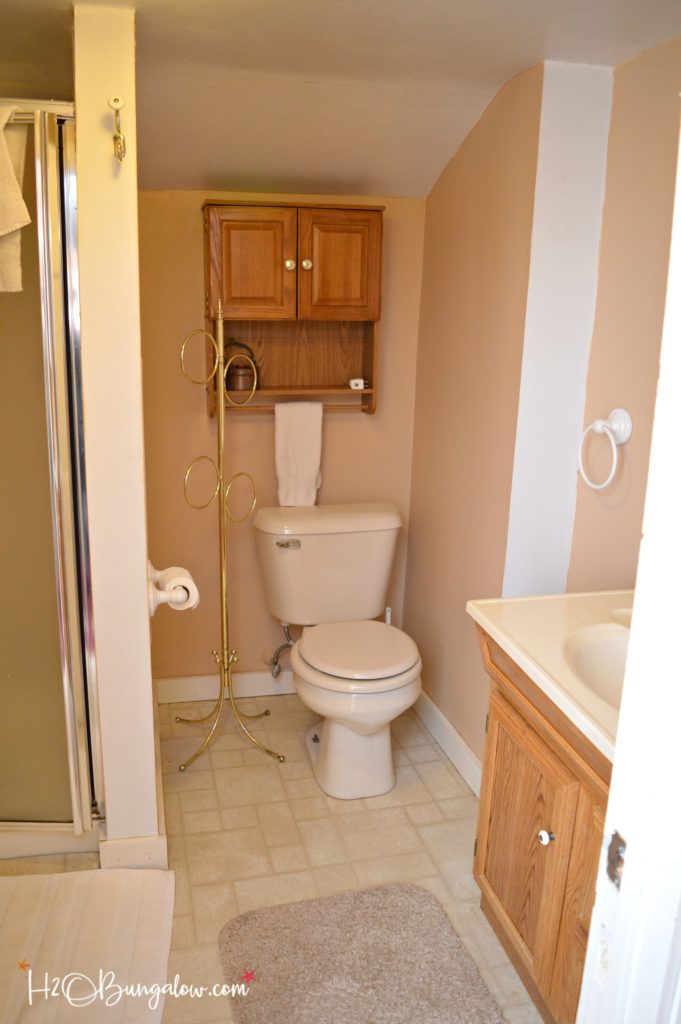 I'd used my HomeRight PaintStick last winter when I painted the kitchen and for the big kitchen makeover. I painted big walls, high vaulted ceilings and planked wood walls. Finishing the entire kitchen in less than half the time it would have taken me had I used a traditional roller and paint tray. Think about the time spent constantly stopping to reload the roller alone! I was pretty blown away by how much time I saved. Terming it speed painting is not a stretch, it really is the fastest easiest way to paint walls. You can paint an 8 x 10 foot wall with a coat of paint in about a minute. This tool is a serious time saver guys!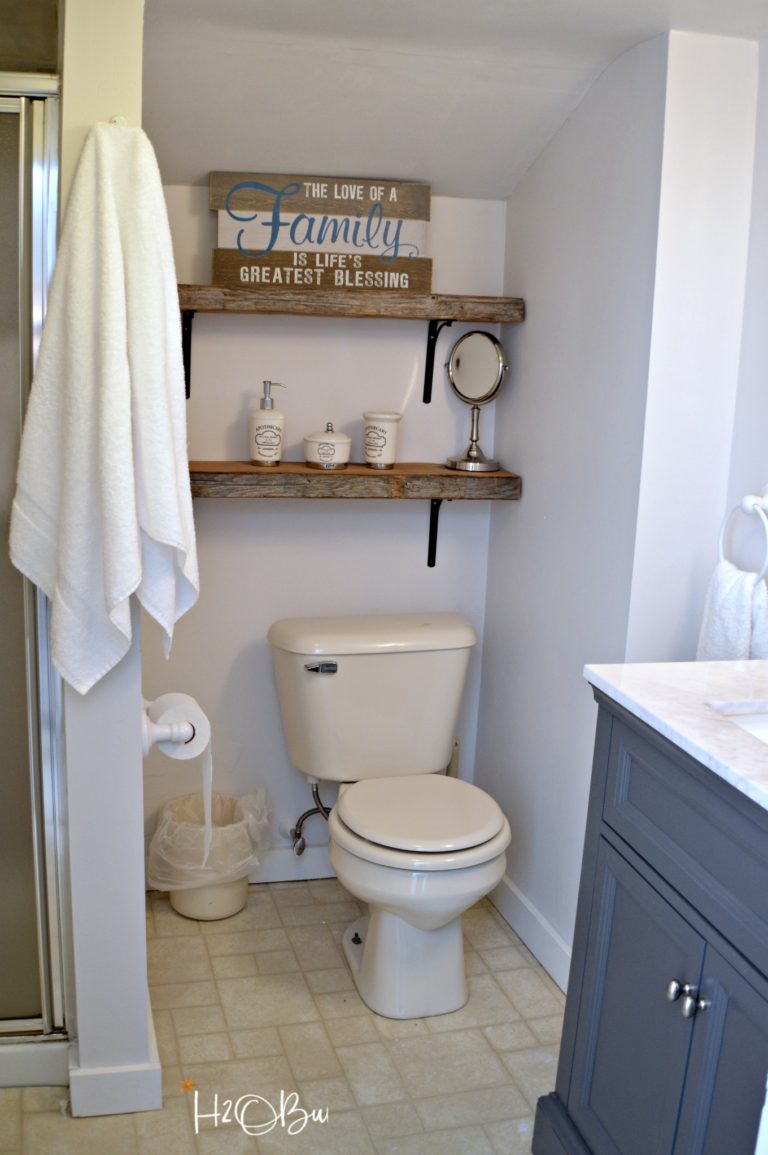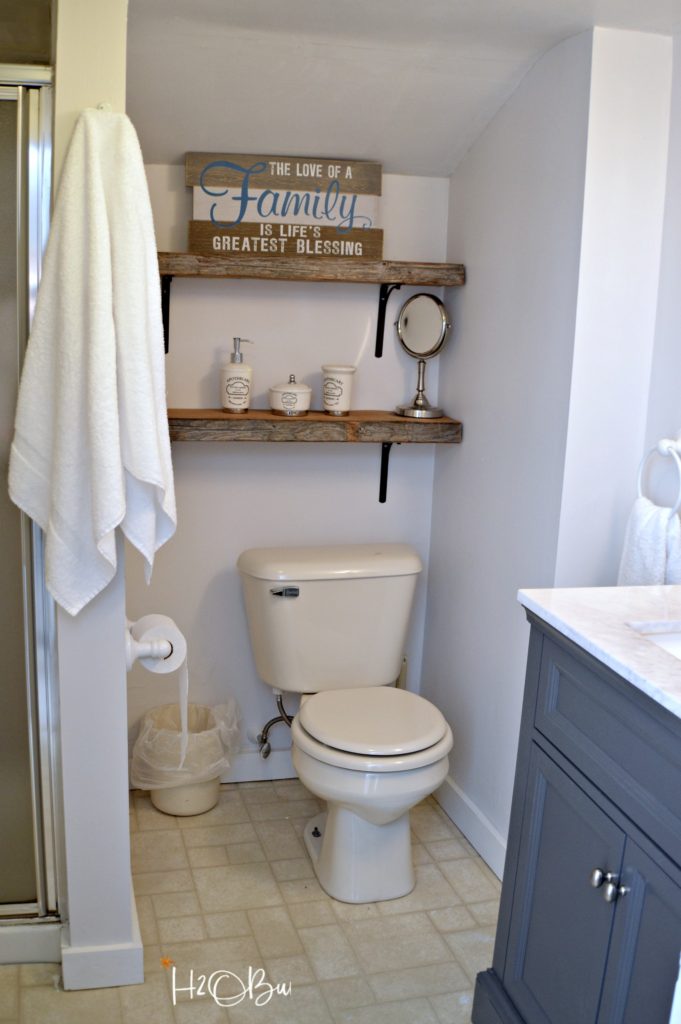 Can you also image how much time I saved not having to climb up and down the ladder to reach high places in the kitchen makeover too?
Sadly, I cannot find a photo of my work to share a post with you guys
…nary-a-one! 🙁
So this time around I made sure to get pics so you can see why it's the fastest easiest way to paint walls and I went one step further. I made a short video using the Mini PaintStick so you can see first hand how easy it is to use. I also added some of my favorite painting tips to make your job even easier and look great too.
The Fastest Easiest Way To Paint Walls
Here's my supply list for painting a room.
HomeRight PaintStick I used the Mini PaintStick is an accessory. It has a shorter handle for tight spaces. Just swap it for the large size handle on the original PaintStick.
paint
painters tape
drop cloth
plastic bag – If you'll need to stop and start painting
hand lotion – lotion exposed skin up well before you start and paint will come off easily when washing up.
Here's a few more useful painting tips to help you paint quickly and easily.
Always keep a damp painters rag within an arms reach to wipe a spot of paint off a wall or other surface.
Fill the Paintsick handle less if you have a tight spot to paint.
Use a fan on hot or humid days to speed up dry time for the paint
Coat your hands and arms with lotion before painting, the paint will wash right off . Remember to reapply after washing your hands!
So how'd my weekend makeover turn out?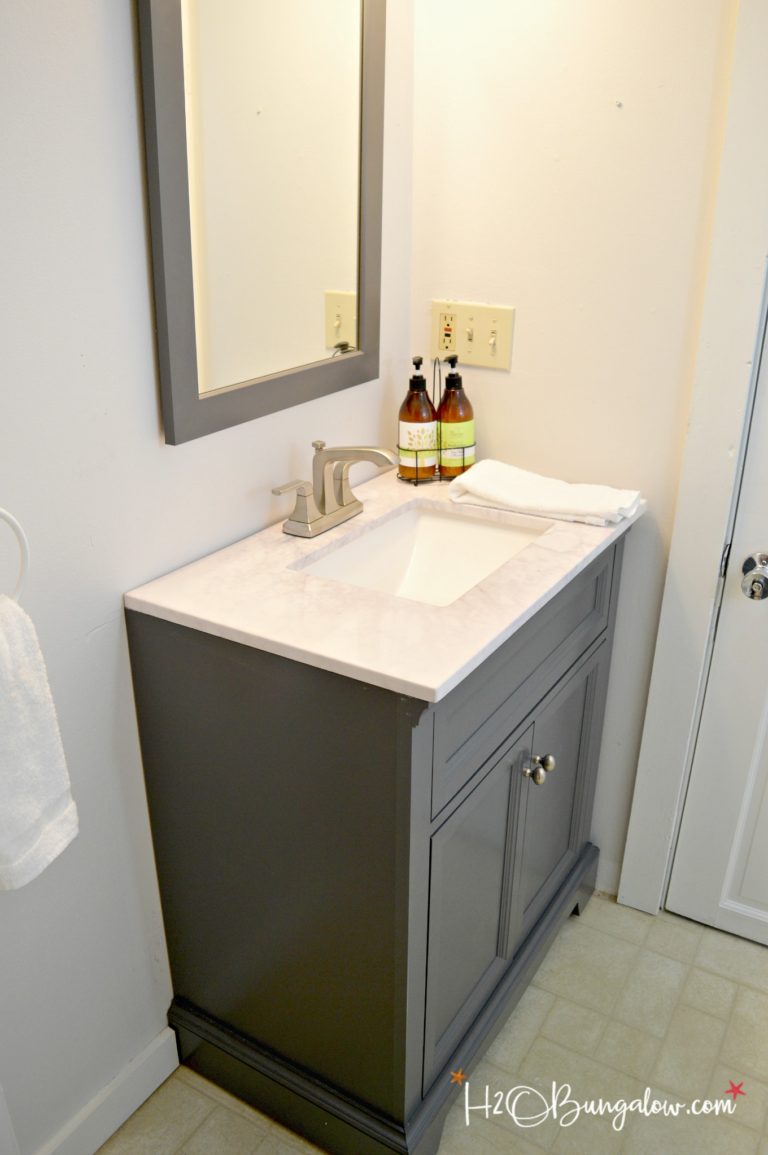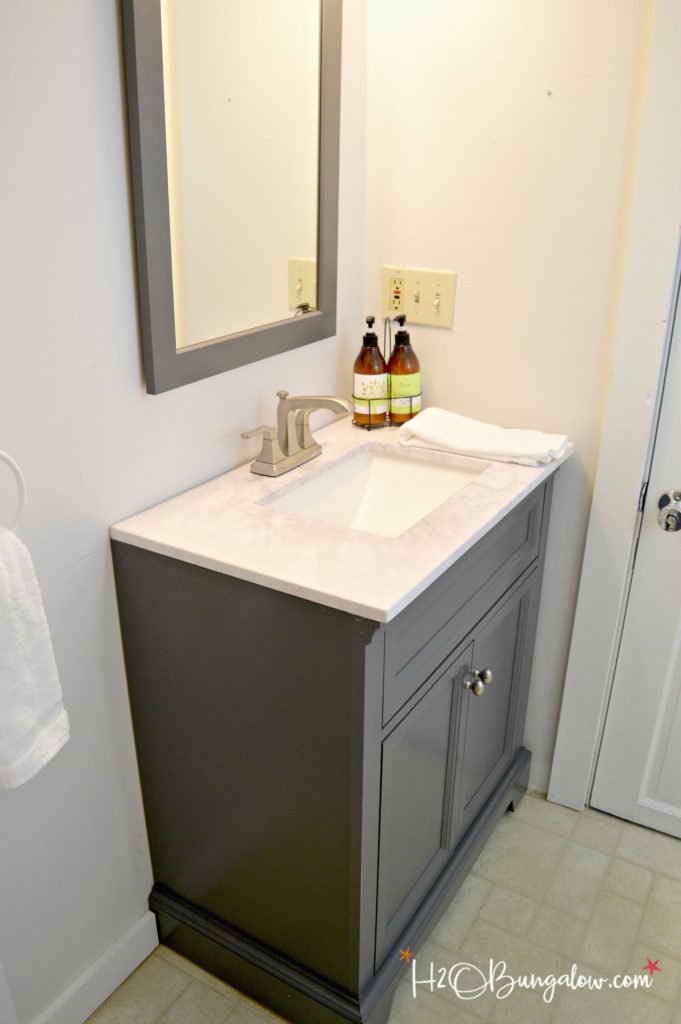 I changed out the old vanity for an updated one.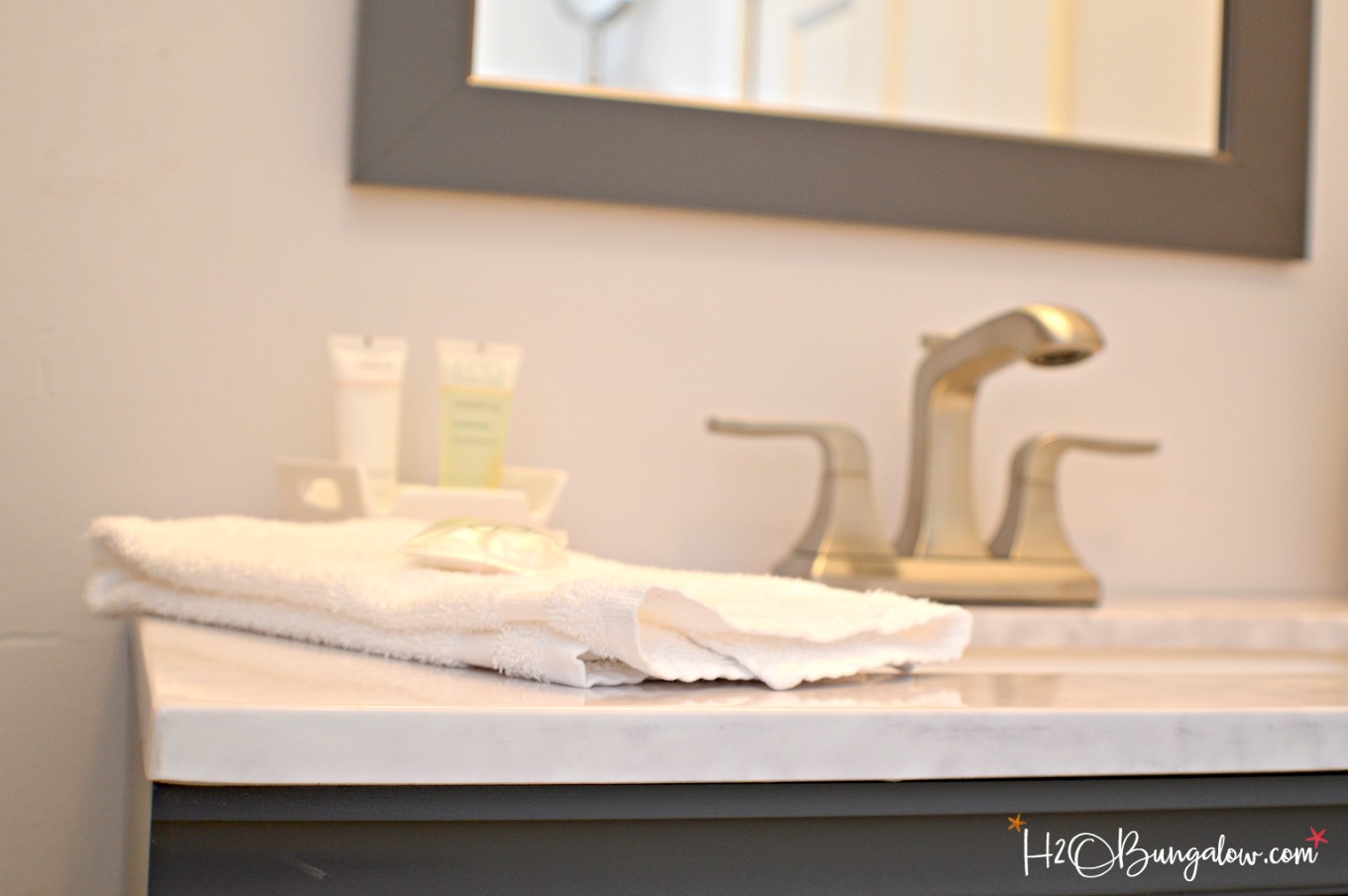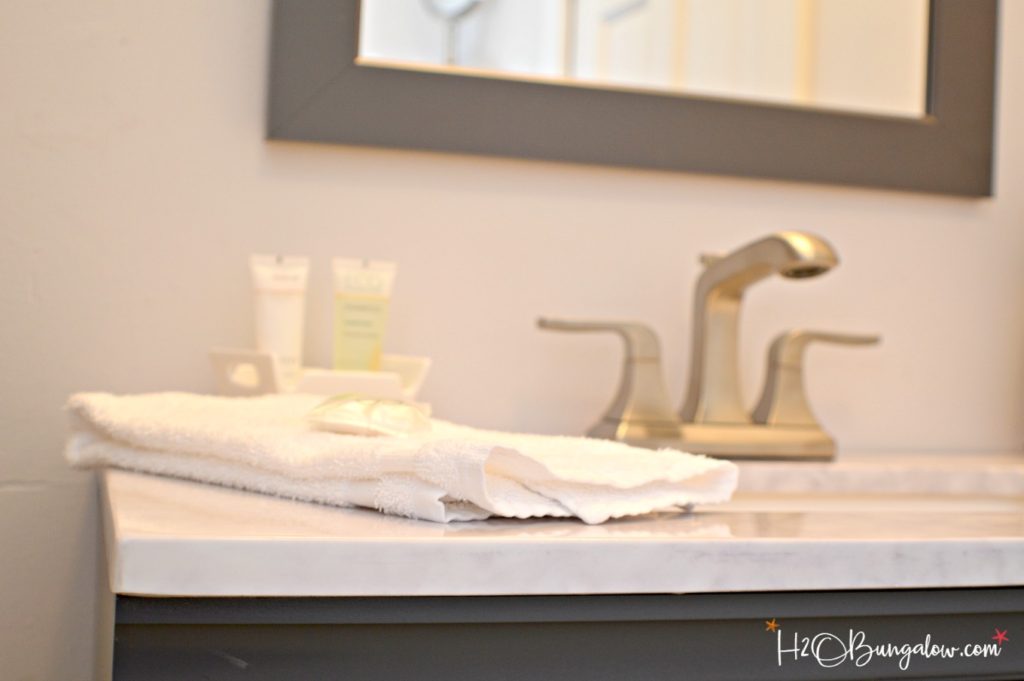 Replaced the old oak cabinet with reclaimed wood shelves like the ones I used in my DIY Reclaimed Wood Kitchen Shelves. These were just one of the many Creative DIY Shelving Ideas for Organizing and Styling your Home that I've shared.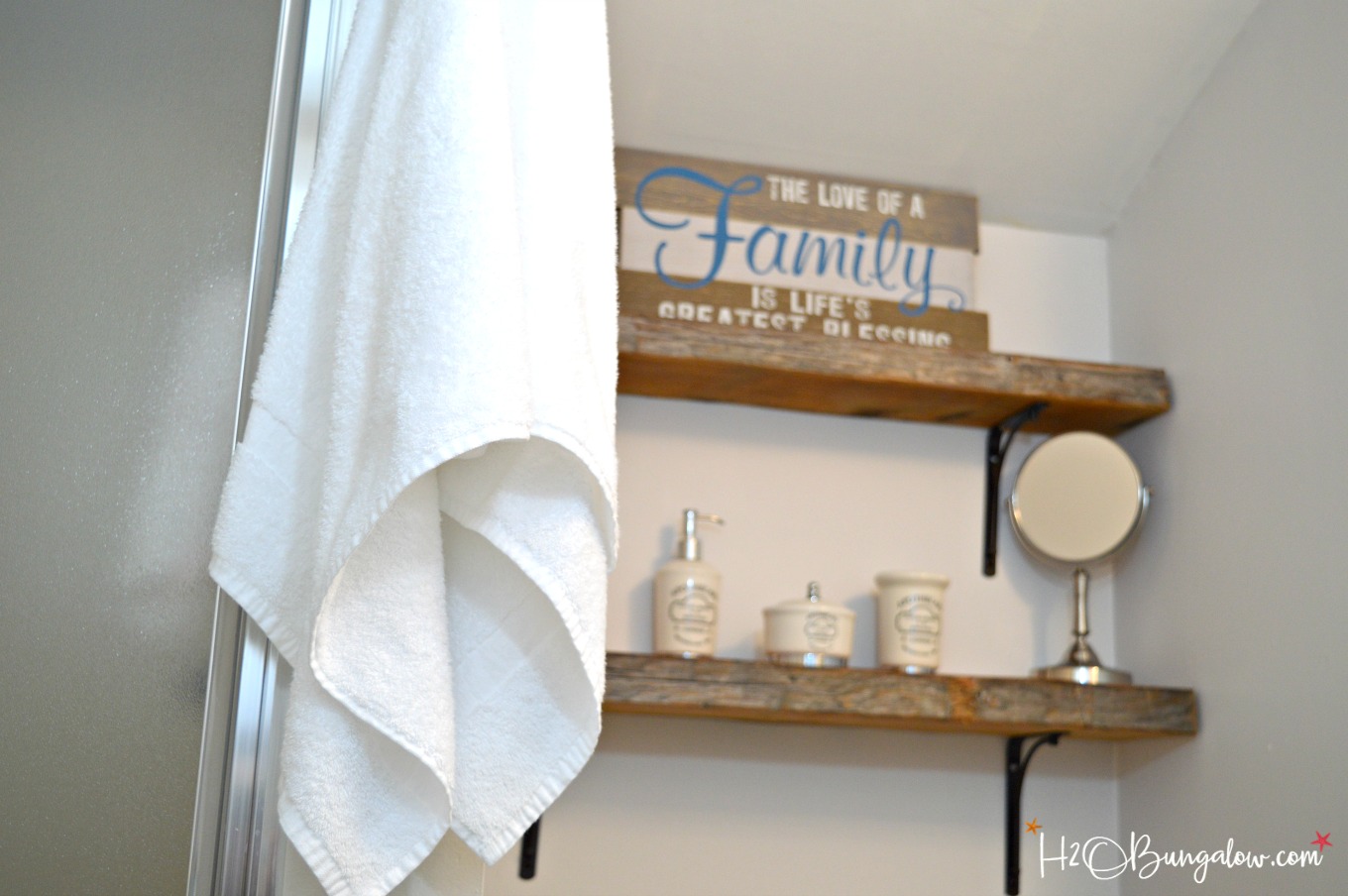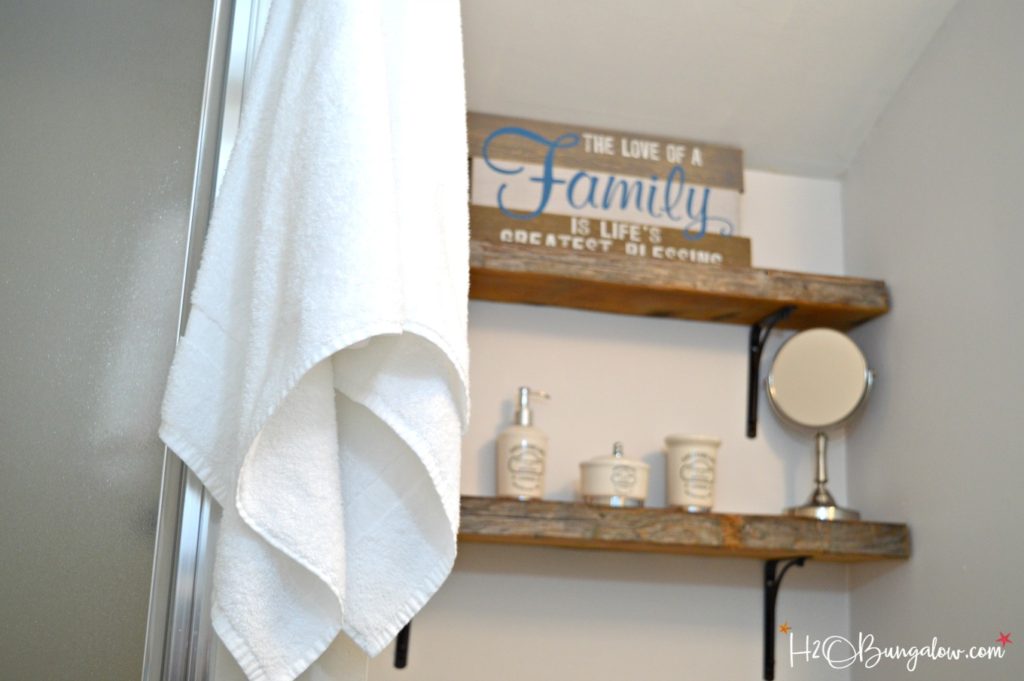 Shopping out there is scarce but I managed to find a few goodies for the shelf space.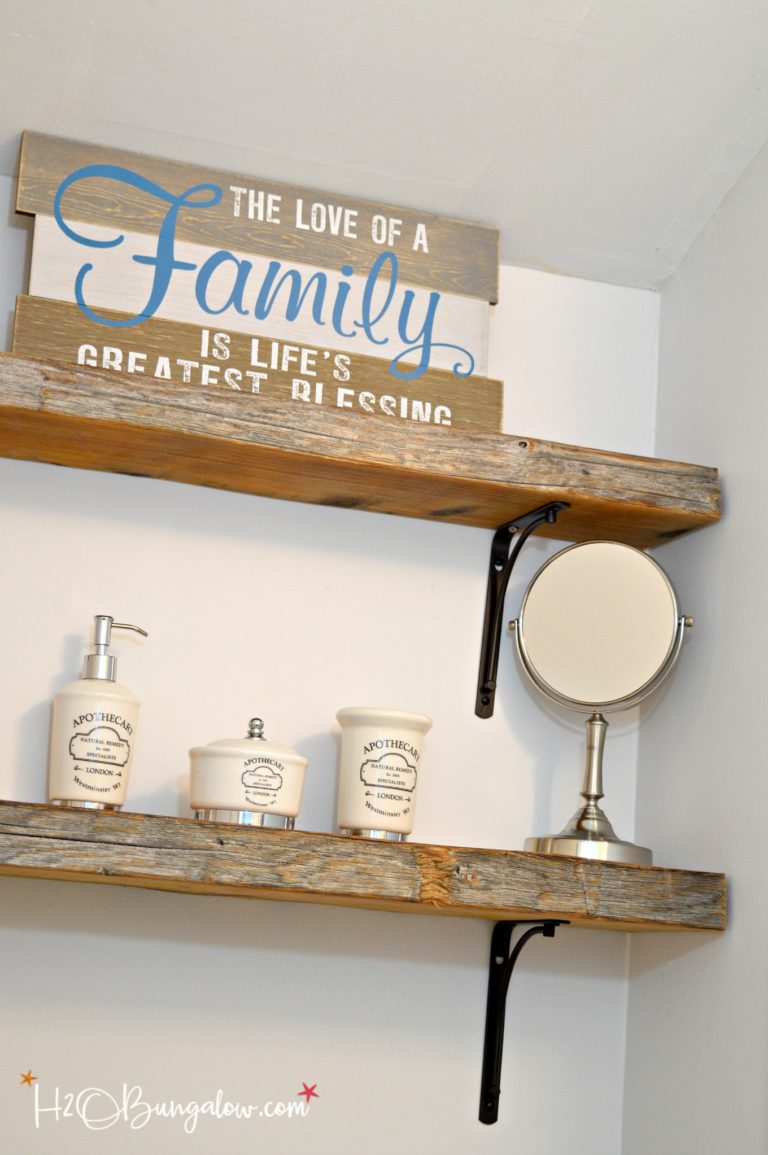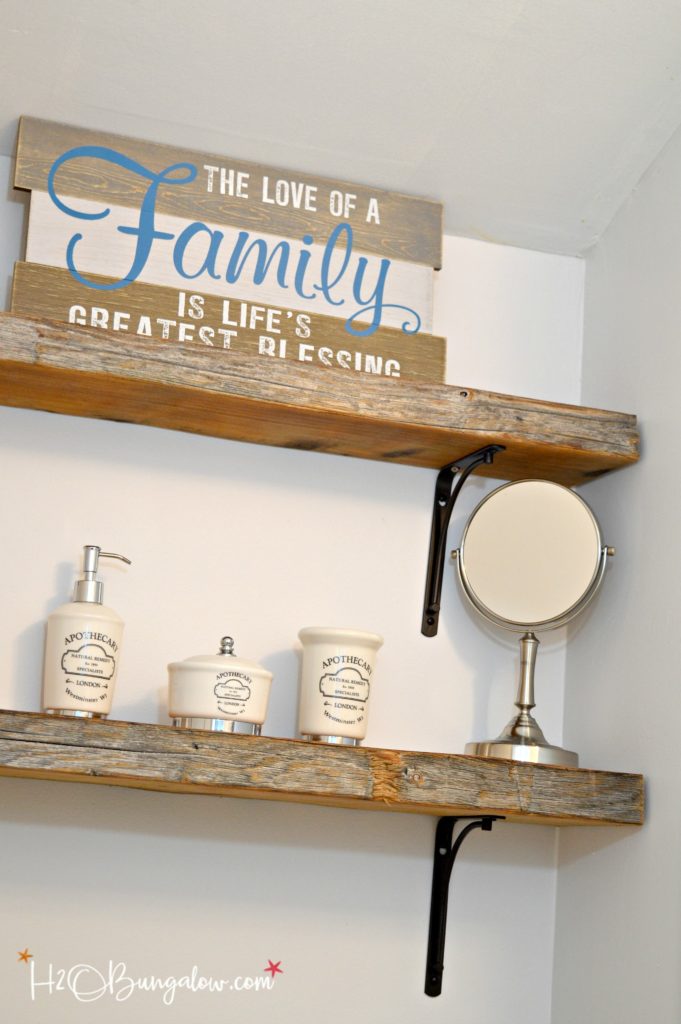 These vintage styled ceramic accessories were perfect.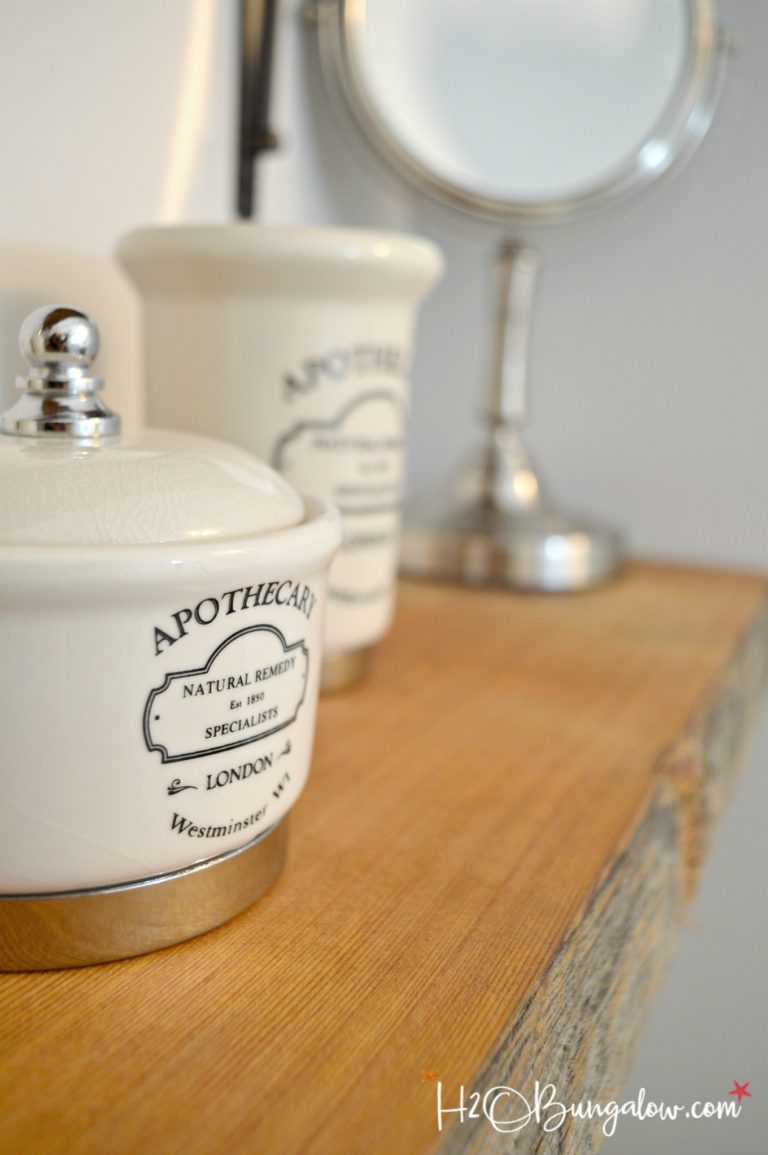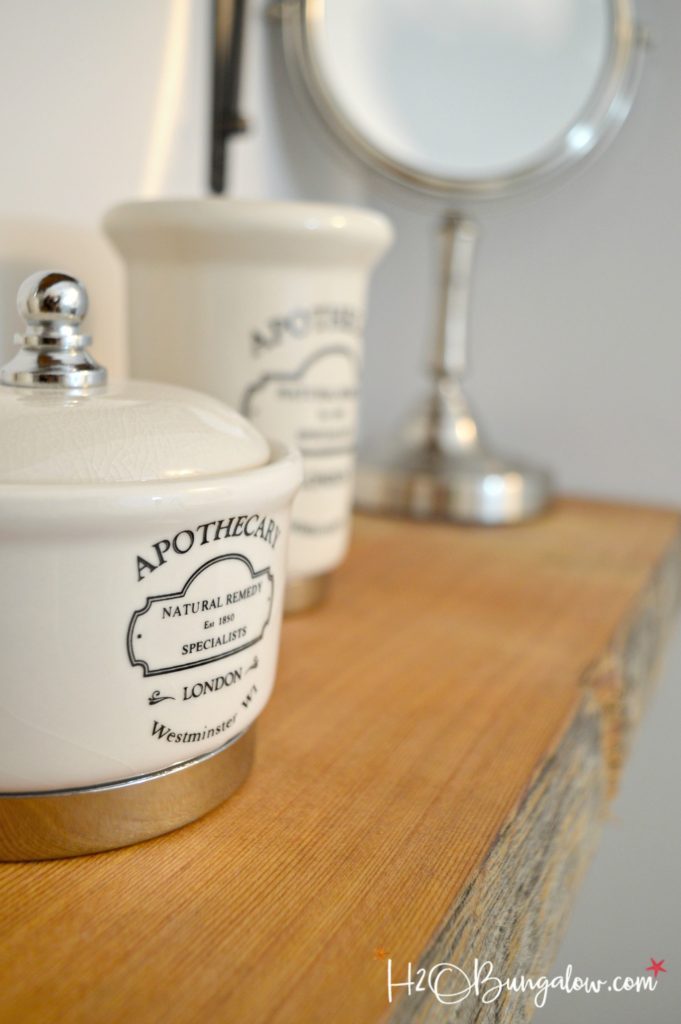 It's amazing what a fresh coat of paint and a few changes can do!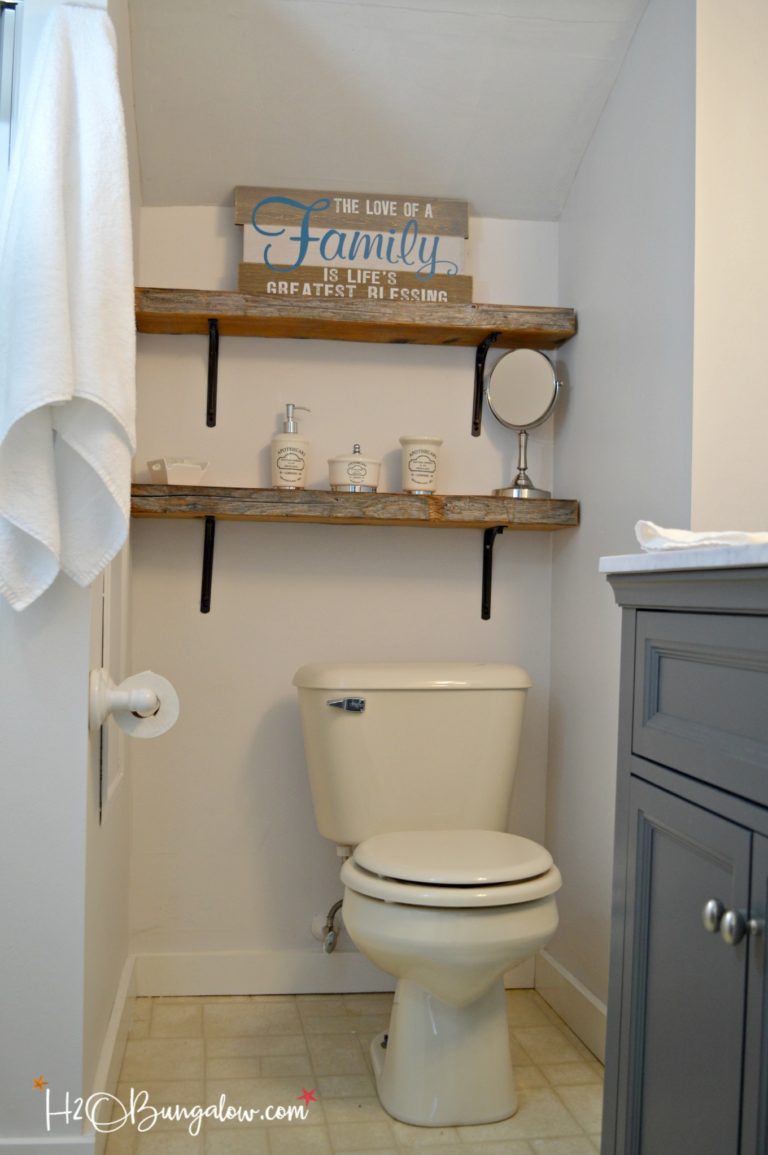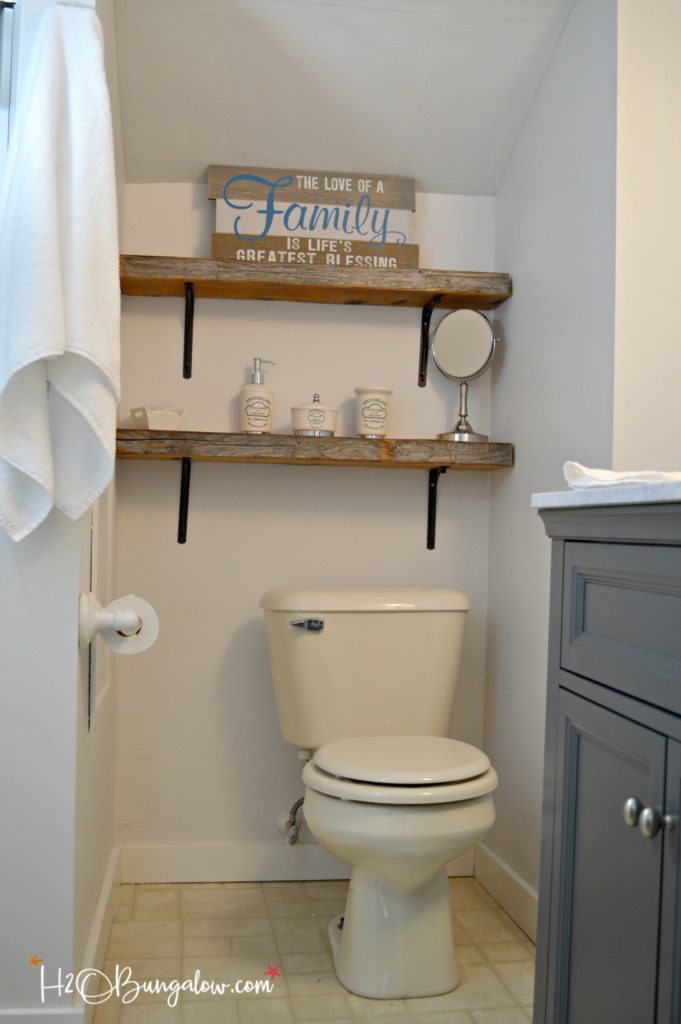 Pin this for later!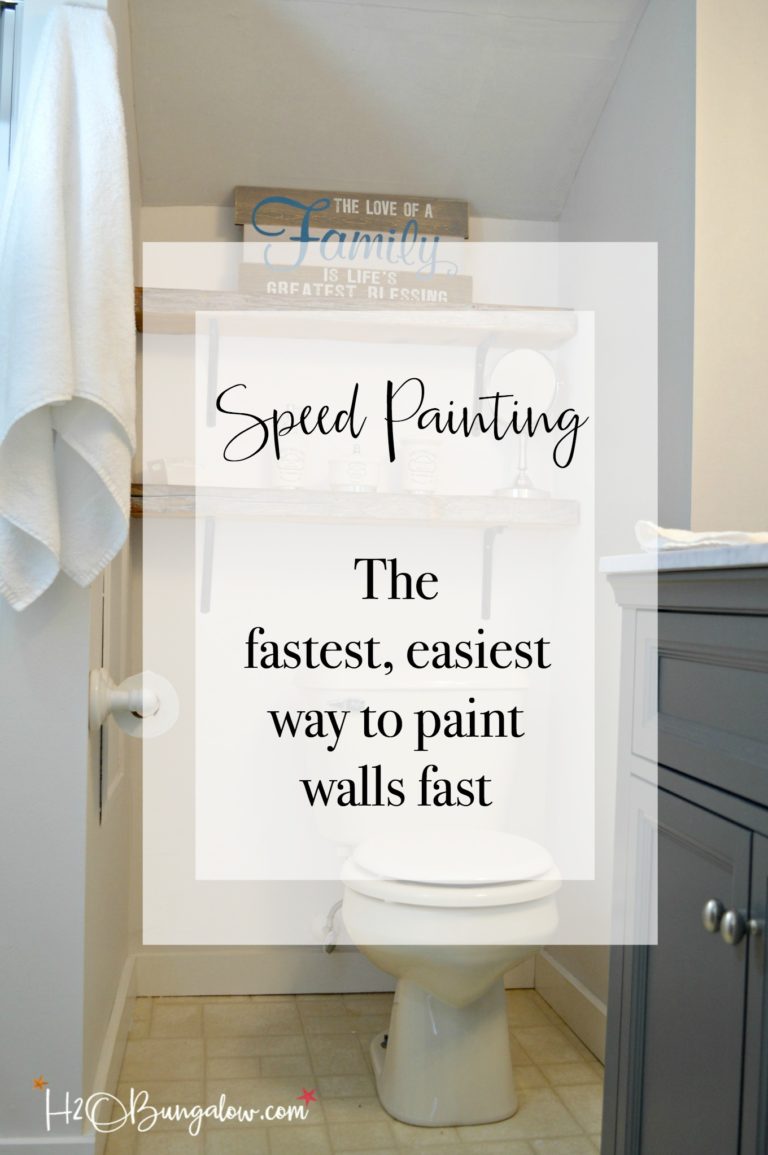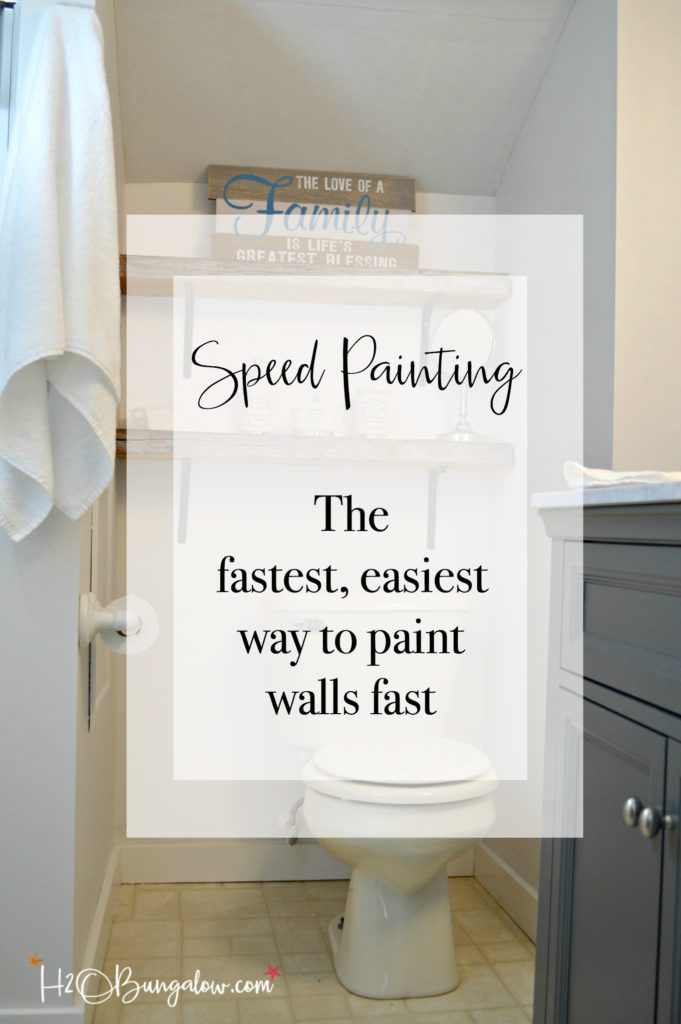 This is a sponsored post. All opinions are my own and you guys know how much I love my HomeRight products!
What room do you need to paint next?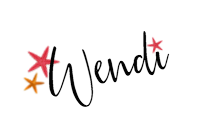 Other HomeRight posts and projects you may enjoy.
ZGallerie Inspired Tree Trunk Table
How To Paint Your Home With A Paint Sprayer