I sat down this morning browsing through my favorite ways to repurpose and upcycle old stuff from past DIY projects. I have way more repurposing and upcycling DIY projects that I thought I had! Just browsing through the different ways I found to reuse old items got me ready to start creating something new. But it's not my turn to create, not just yet anyway, it's yours!
Once a year the Power Tool Challenge Team turns the tables and challenges our readers to create something fun using at least one power tool. This year our theme is Repurpose. I'm giving you guys a head start since we won't officially start accepting entries until next week.
In the meantime, here are a few of my favorite clever ways to repurpose and upcycle old stuff into something useful and pretty!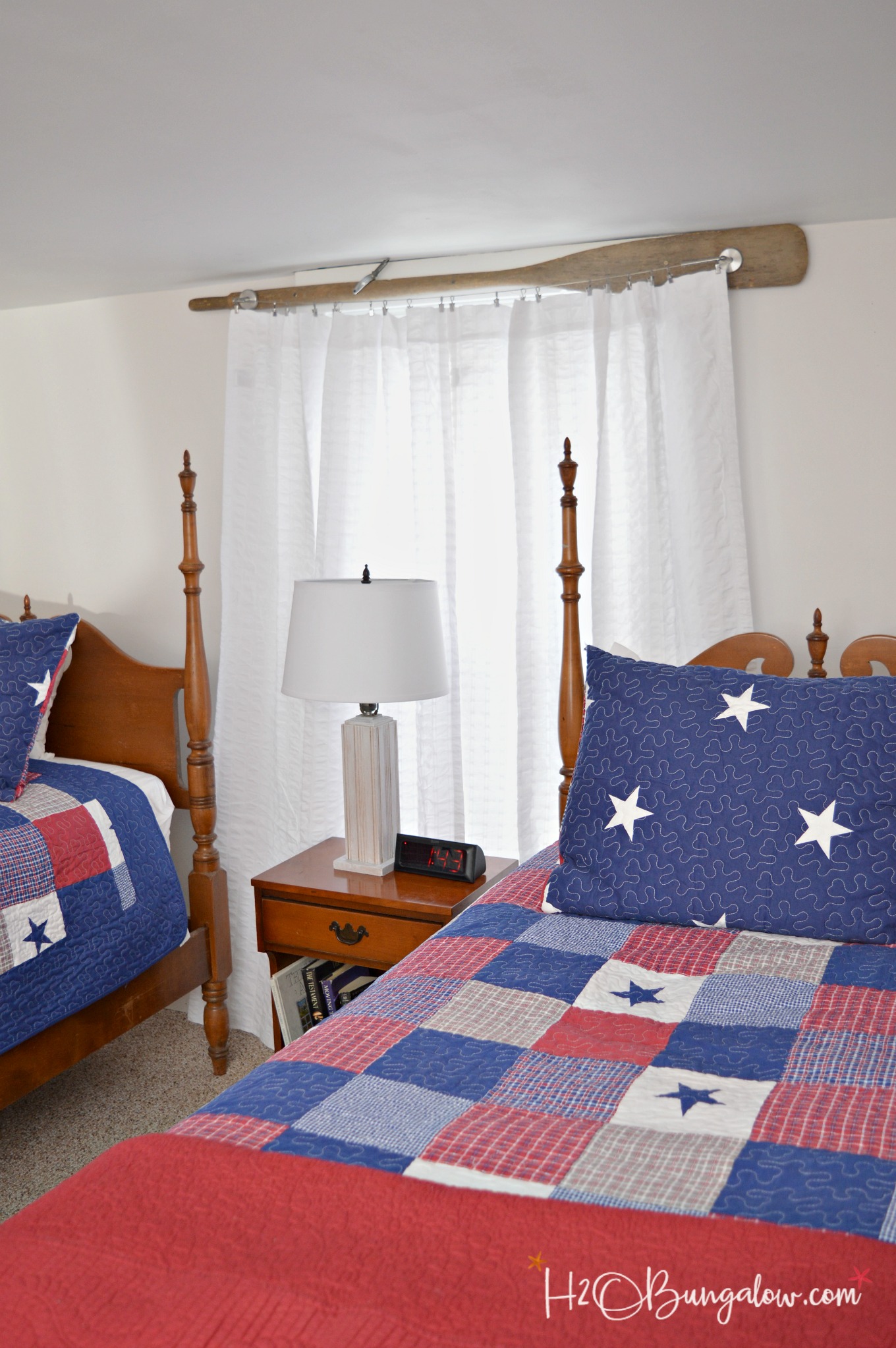 An old vintage oar from the flea market made a fabulous curtain rod.
DIY Vintage Oar Nautical Curtain Rod Tutorial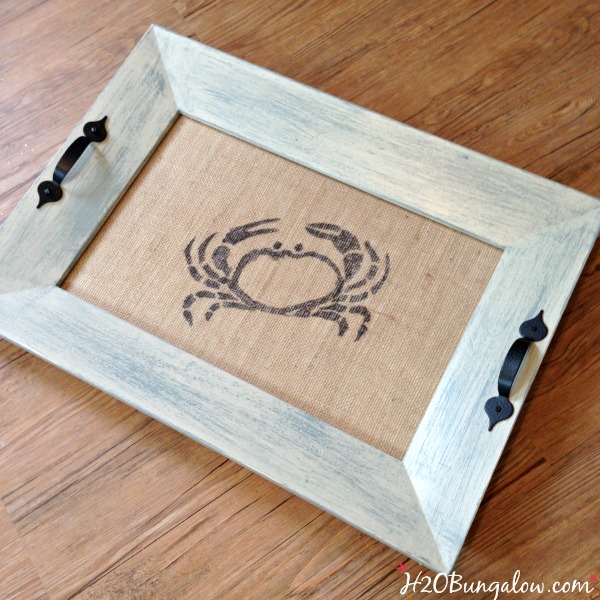 This thrift store picture frame was perfect for my crab on burlap drawing.
Coastal Picture Frame Serving Tray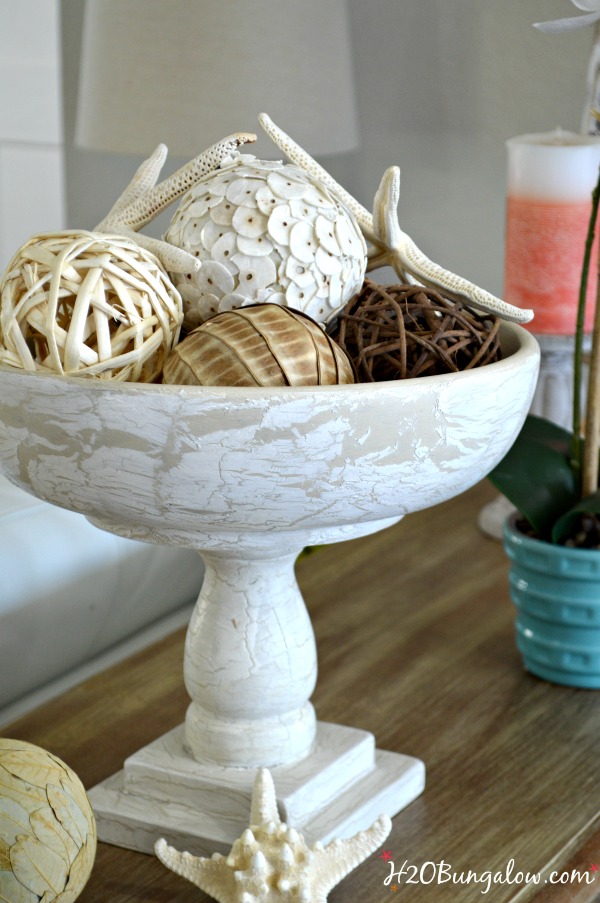 This pedestal bowl started out as a wood salad bowl and a bed spindle from the thrift store.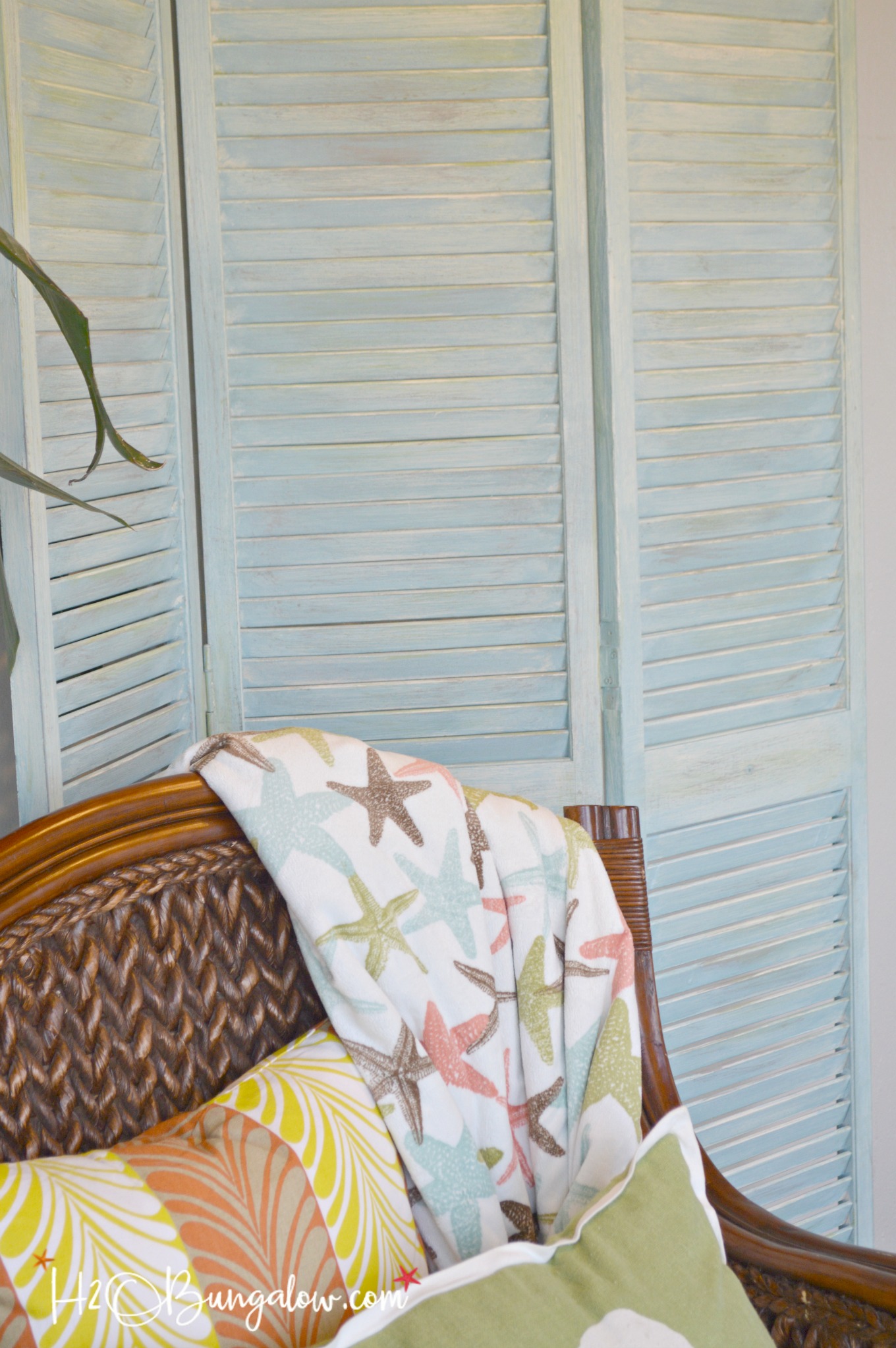 Bi-fold doors make great room dividers.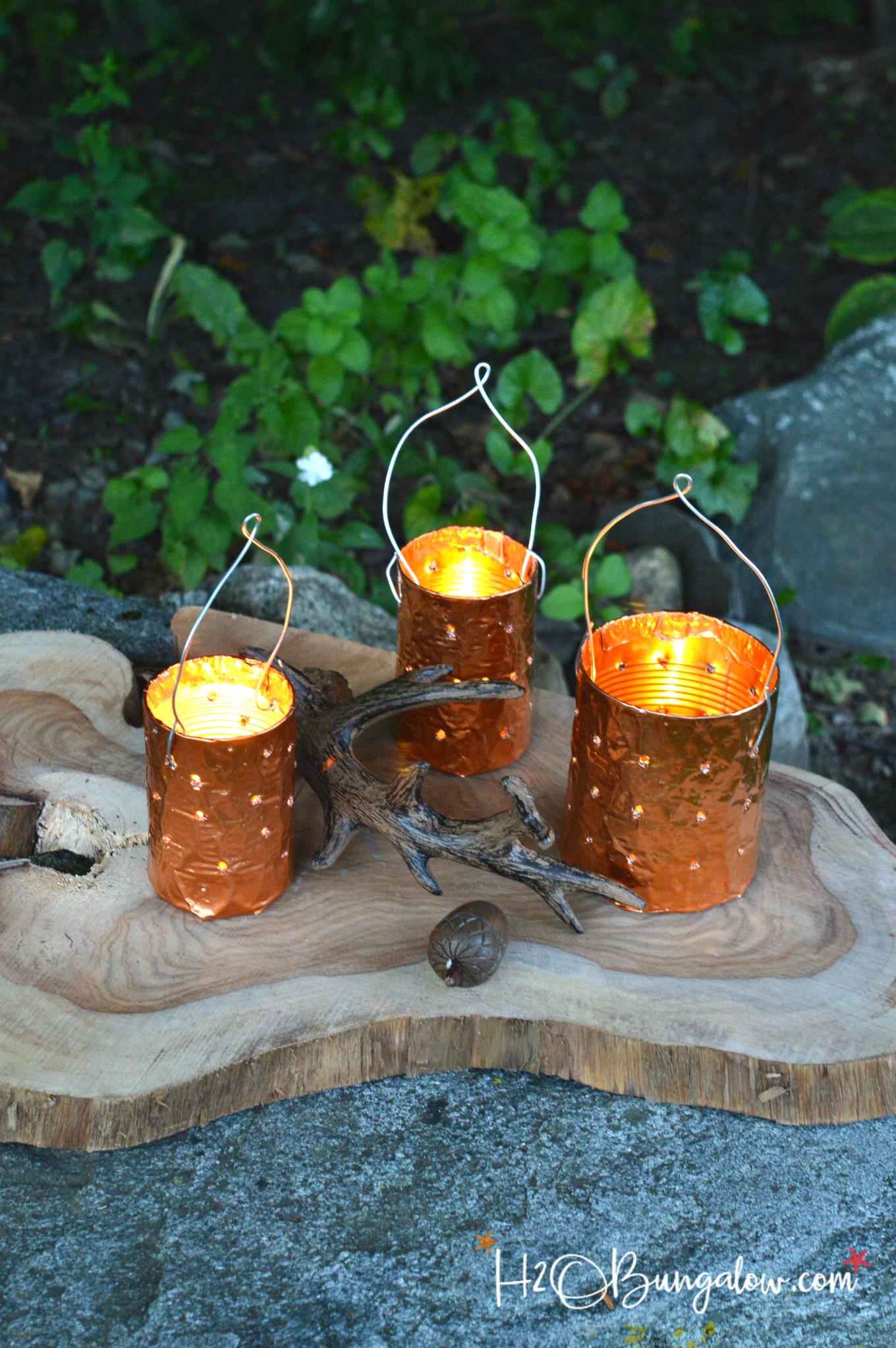 Ordinary tin cans make a comeback as outdoor fireside lighting.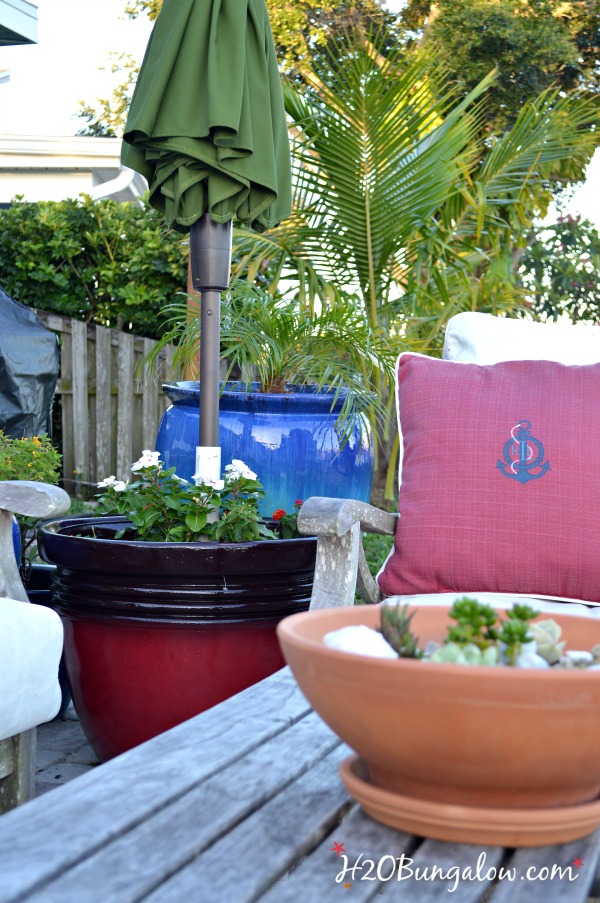 Hidden inside the large flower pot is the secret to an umbrella stand that won't blow over.
DIY Planter Umbrella Stand Holder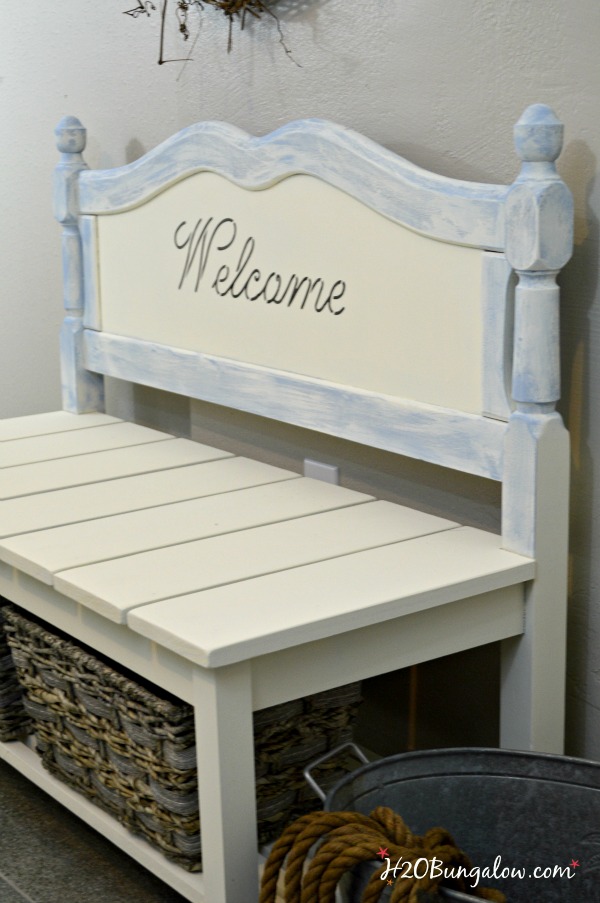 Twin headboards are the perfect size for a petite bench.
Twin Bed Headboard Bench Tutorial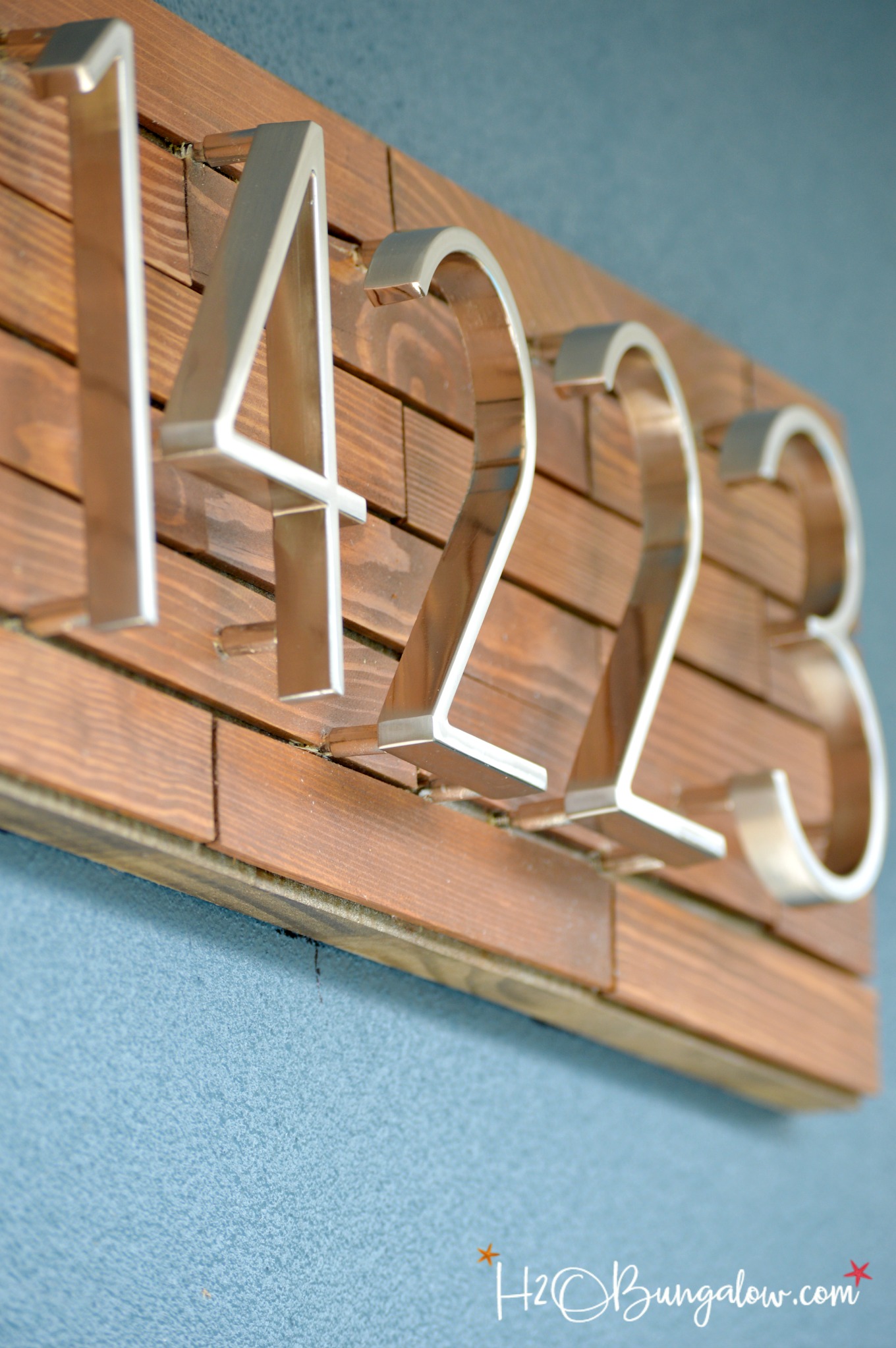 paint stirrers are about $2 a pack. You'd never know these started out as paint stirrers!
Wood Slat Address Plaque Tutorial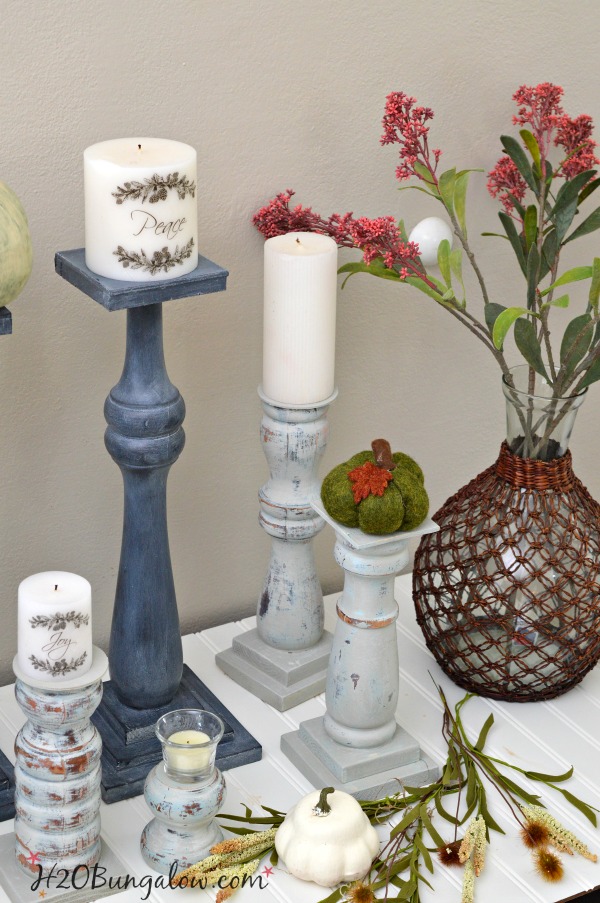 I can think of many uses for old bed spindles!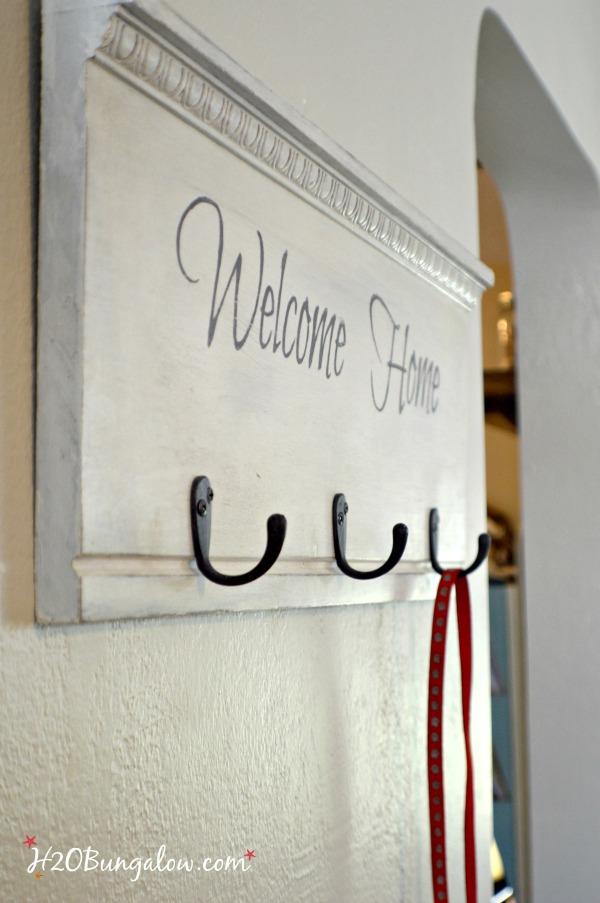 I came up with about five projects when I cut up this bed headboard.
Repurposed Headboard Coat Rack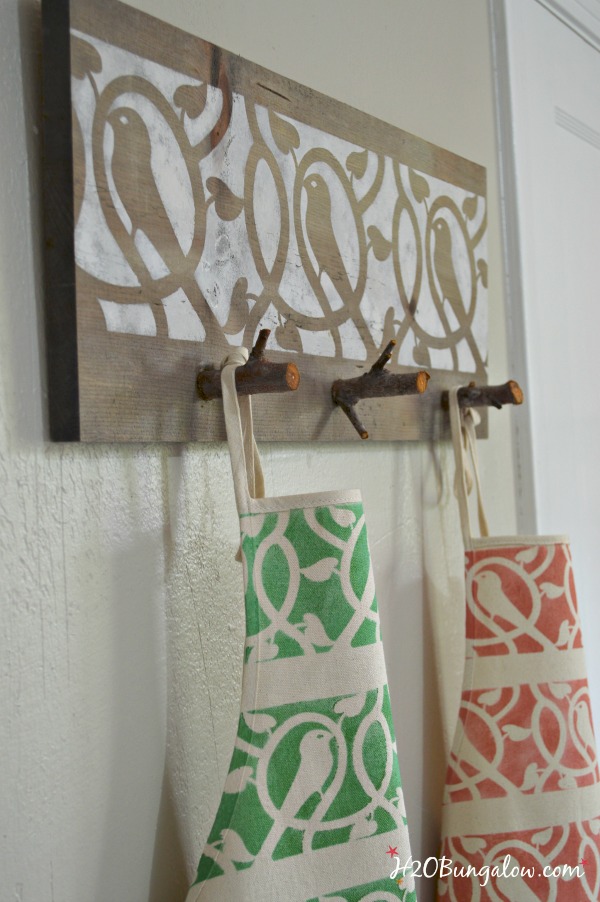 Repurpose tree branches into something creative and unique!
Tree Branch Apron Rack
A few more favorite DIY projects repurposing items into new uses…
Don't forget to pin these ideas for later!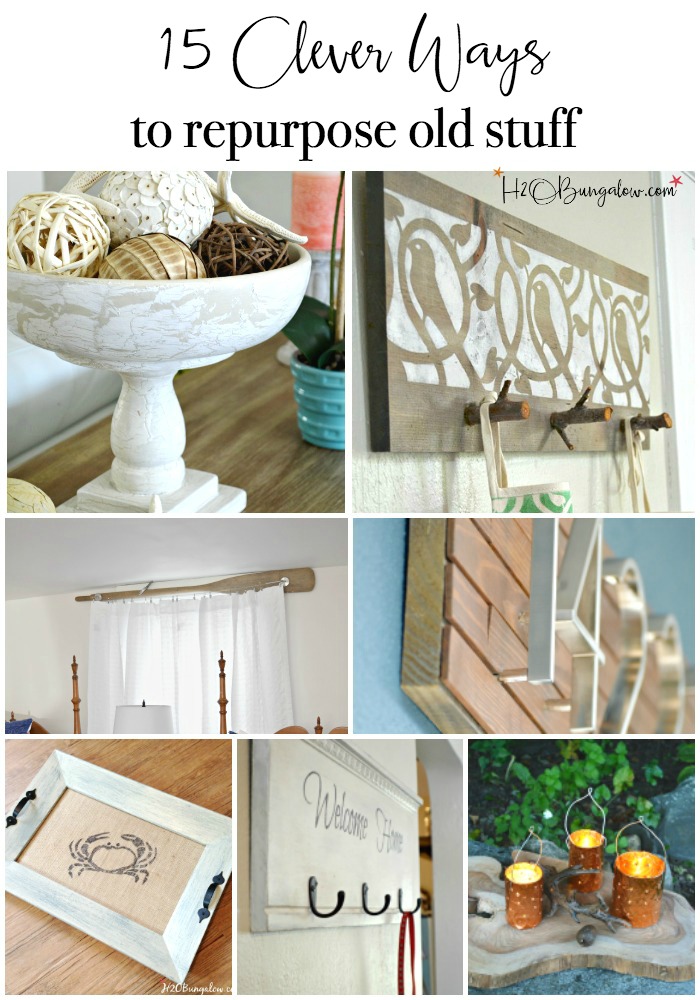 Are you feeling as excited as I am to see what everyone comes up with to repurpose old stuff into new uses? The team reveals their clever ways to repurpose and upcycle old stuff into a new use next Thursday. Reader entries will be open from October 19th through November 2nd. The only qualifying criteria will be you'll need to use at least one power tool to make your project, and you'll need to repurpose something into a new use. The project voted best will win a really awesome package from Ryobi Power Tools! Stay tuned for more details and in the meantime….
Get thinking and start creating!
Oh, and which one of my projects above is your favorite? Share in the comments below!