I'm sharing how to organize spices in a small kitchen without using shelf or drawer space with this easy Ikea hack. I organized my spices two years ago on the wall of my pantry and this has been the best solution to save space and keep my spices organized I've tried yet.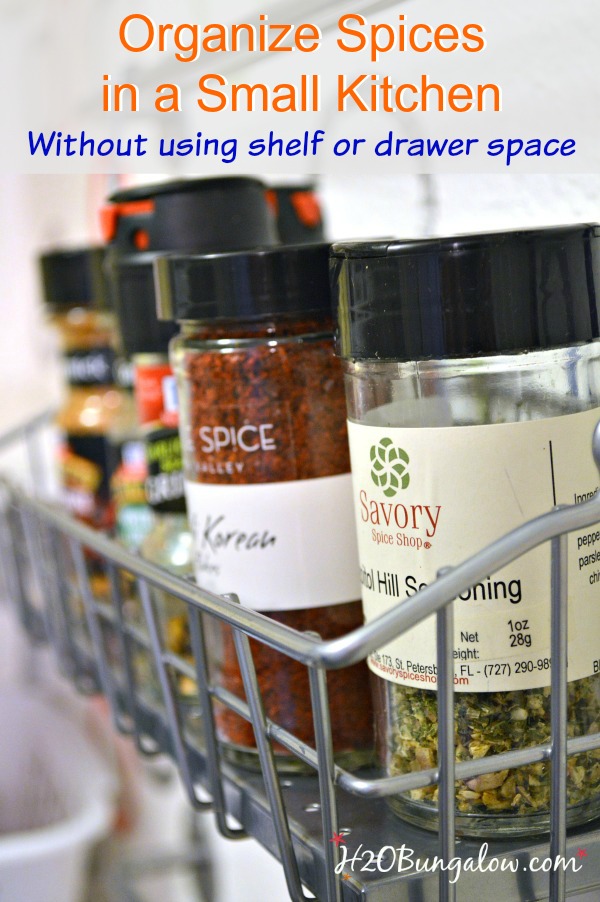 These wall racks freed up a huge amount of space that I desperately needed in my little kitchen.
I love my small kitchen. But this tight space brings challenges. The few cabinet I have are used for dishes. The one on the left side of the microwave is 9 inches wide and it was a nightmare trying to find spices in that narrow cabinet!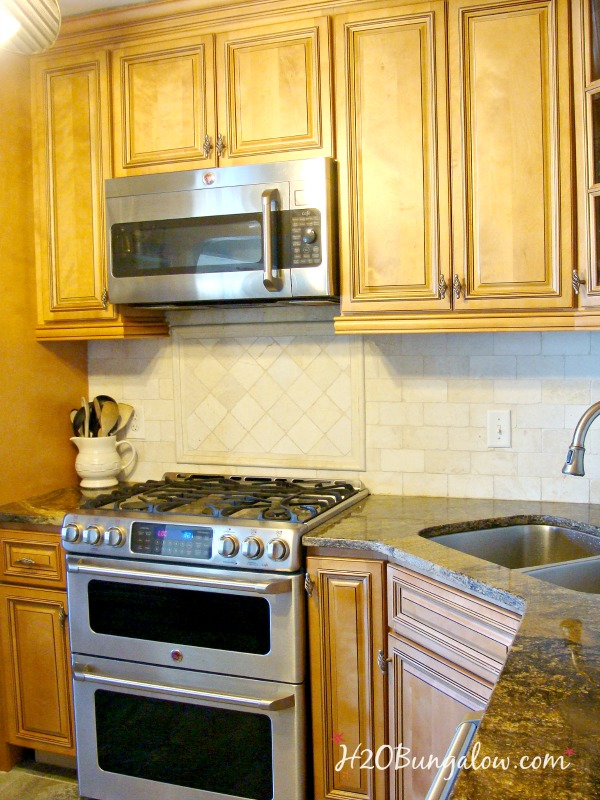 I used a 22 inch wide section of unused wall space next to the shelves in my pantry to hang several of these Ikea wall bars and baskets.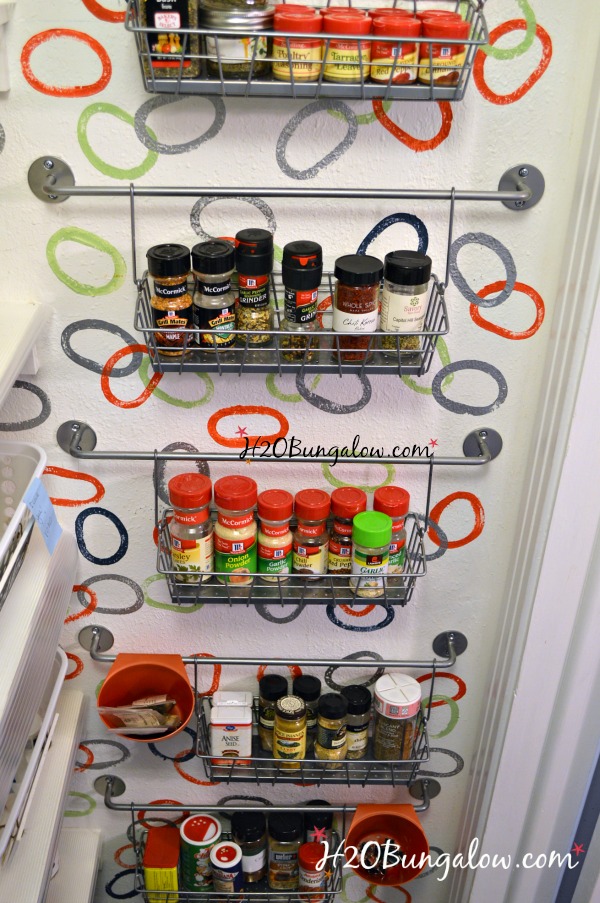 I hung them all in less than an hour.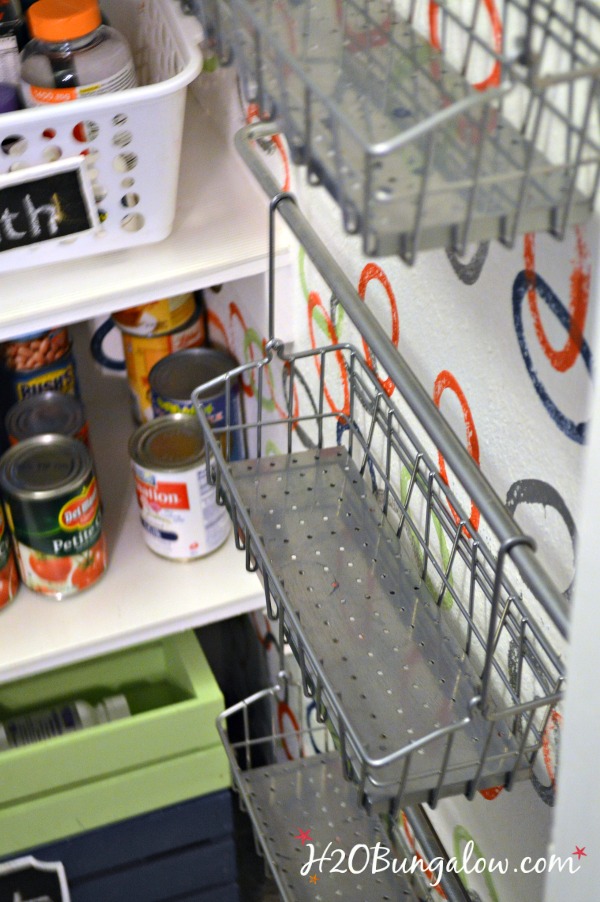 They hold a lot of spice bottles, and different shaped bottles are no problem.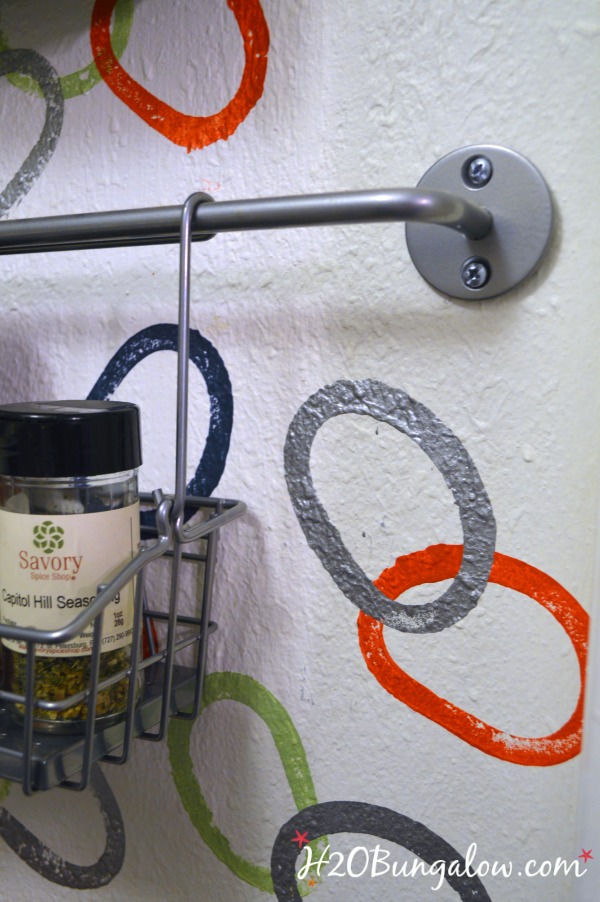 My spices stay neat and organized all the time. Finding a particular spice and keeping track of what I own is now a breeze.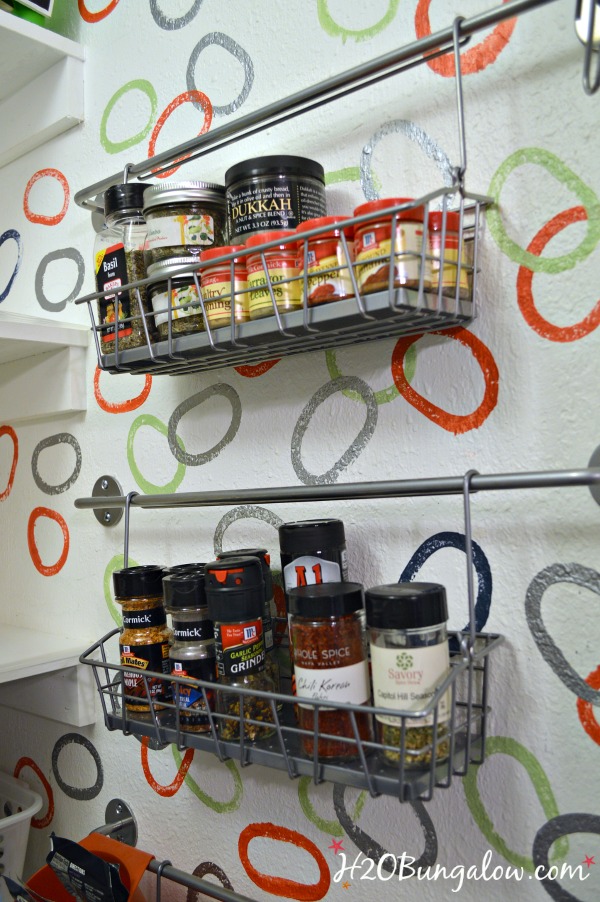 This little hanging cup is from Ikea also. I spray painted a few of these to match the painted wall paper in my pantry. They keep lots of little things organized like spice packets and bag clips.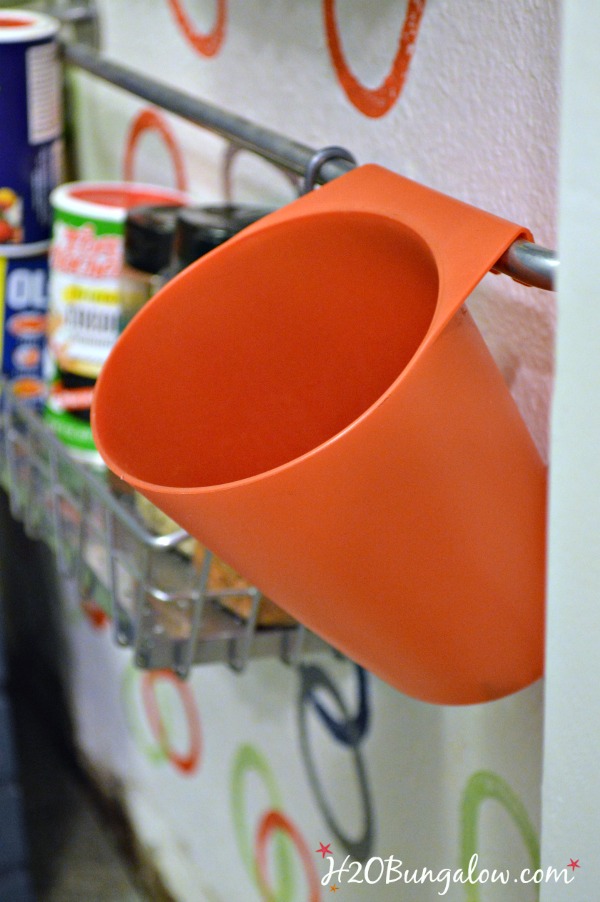 Now that I know how to organize spices in a small kitchen I don't have to pull all of my spices out of the cabinet to find the one in the very back I need 🙂
I used to do that all the time.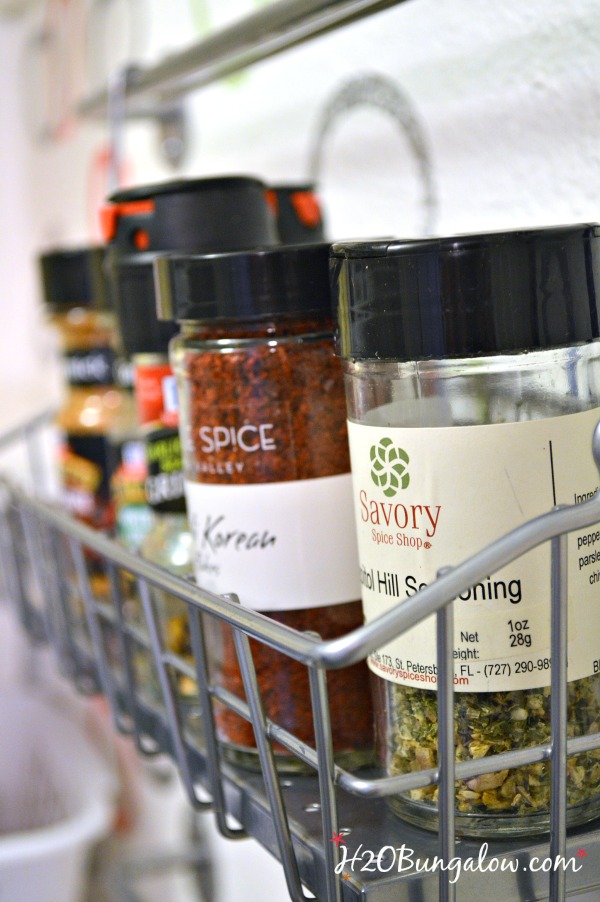 I also don't buy multiples of the same spice because I can always see what I have, and making my shopping list when I'm low on a favorite spice is easy because I can see when it's time to pick up more.
Organizing spices in a small kitchen can be a challenge. Don't have room in a pantry? This easy spice organization will work on any wall where there is a little unused wall space or at the end of a cabinet or even a refrigerator wall.
Are you scouting out your pantry or kitchen walls for a new spice organization system now that I've shared how to organize spices in a small kitchen?
You may also enjoy How To Organize A Small Kitchen And Get More Space and one of my favorite small home living posts is 5 Creative Ways To Deal With Sentimental Clutter. This was just one of the Creative DIY Shelving Ideas for Organization and Styling your Home that I've shared on the blog.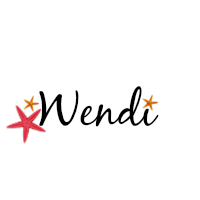 Love a good dose of DIY home decor, home improvement, the challenge of woodworking and creative ways to make your home look fabulous? Me too! I'd love to share mine with you. Click here to sign up for my post emails and I'll send a quick note when I have a new project to share.
Social media fan? Don't be shy say hello! I love when you guys do that! I'm interactive on Facebook and I share lots of other projects and, useful inspiration for the home and content I don't share anywhere else. Follow H2OBungalow on Facebook here
Oh heck, just follow me on all social medias. We'll have some fun…promise:) Follow H2OBungalow on Instagram , Follow H2OBungalow on Twitter , Follow H2OBungalow on Pinterest, I'm on Periscope! @H2OBungalow
I use affiliate links in my posts. If you should make a purchase I will receive an itty bitty commission at no cost to you. Thank you in advance for supporting my blog…my two cats and our boxer dog