I'm sharing fire pit tips and tricks you probably don't know but should, especially if relaxing by a crackling fire pit is on your agenda for this summer.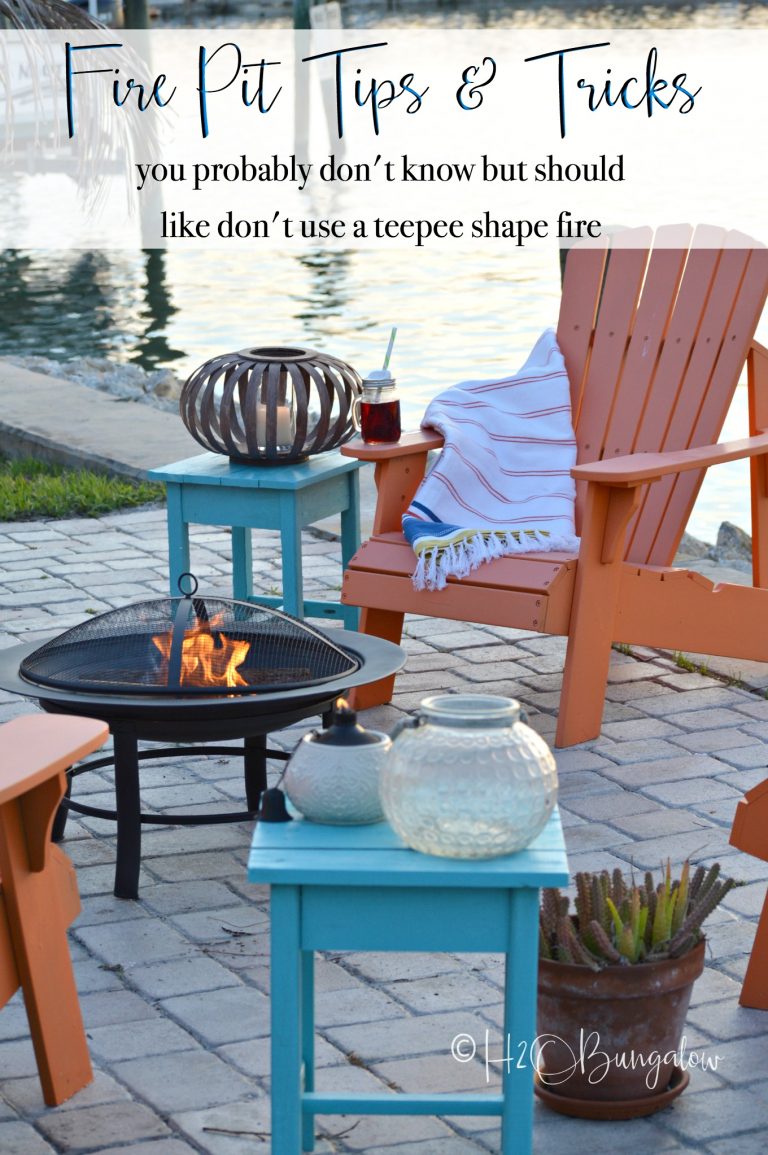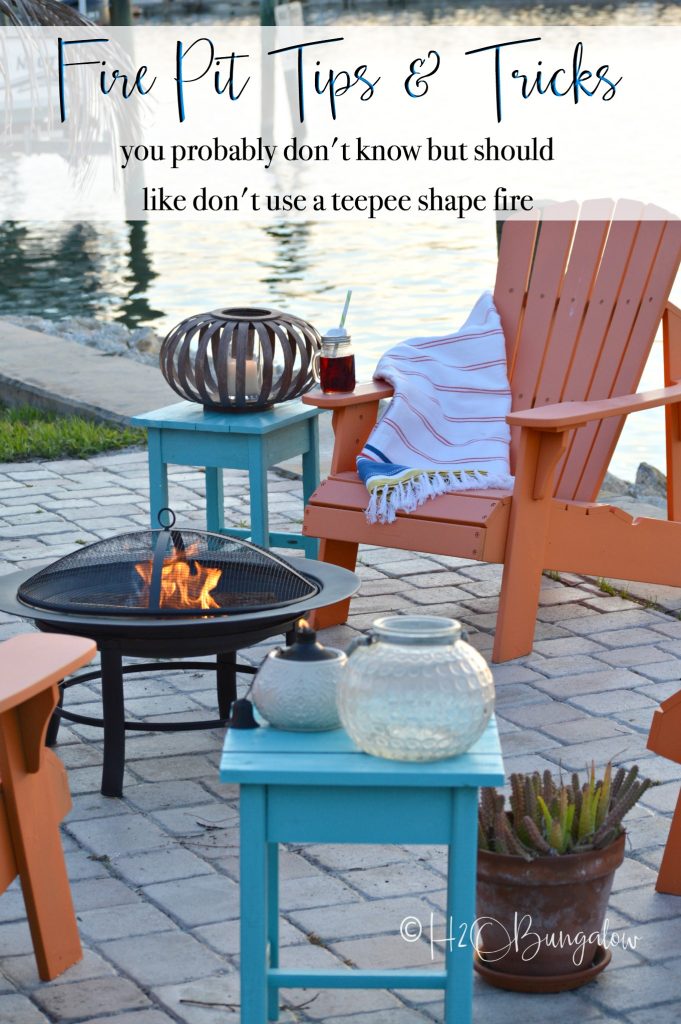 After starting dozens of cozy evening fires in our fire pit up at the North House I've got my fire pit routine down to a simple science. You may be surprised that I don't start with a teepee shaped fire, it's not the most efficient shape to burning a fire. Follow these fire pit tips and and I'll show you how to start a fire in a fire pit quicker, safer and more efficiently, everytime.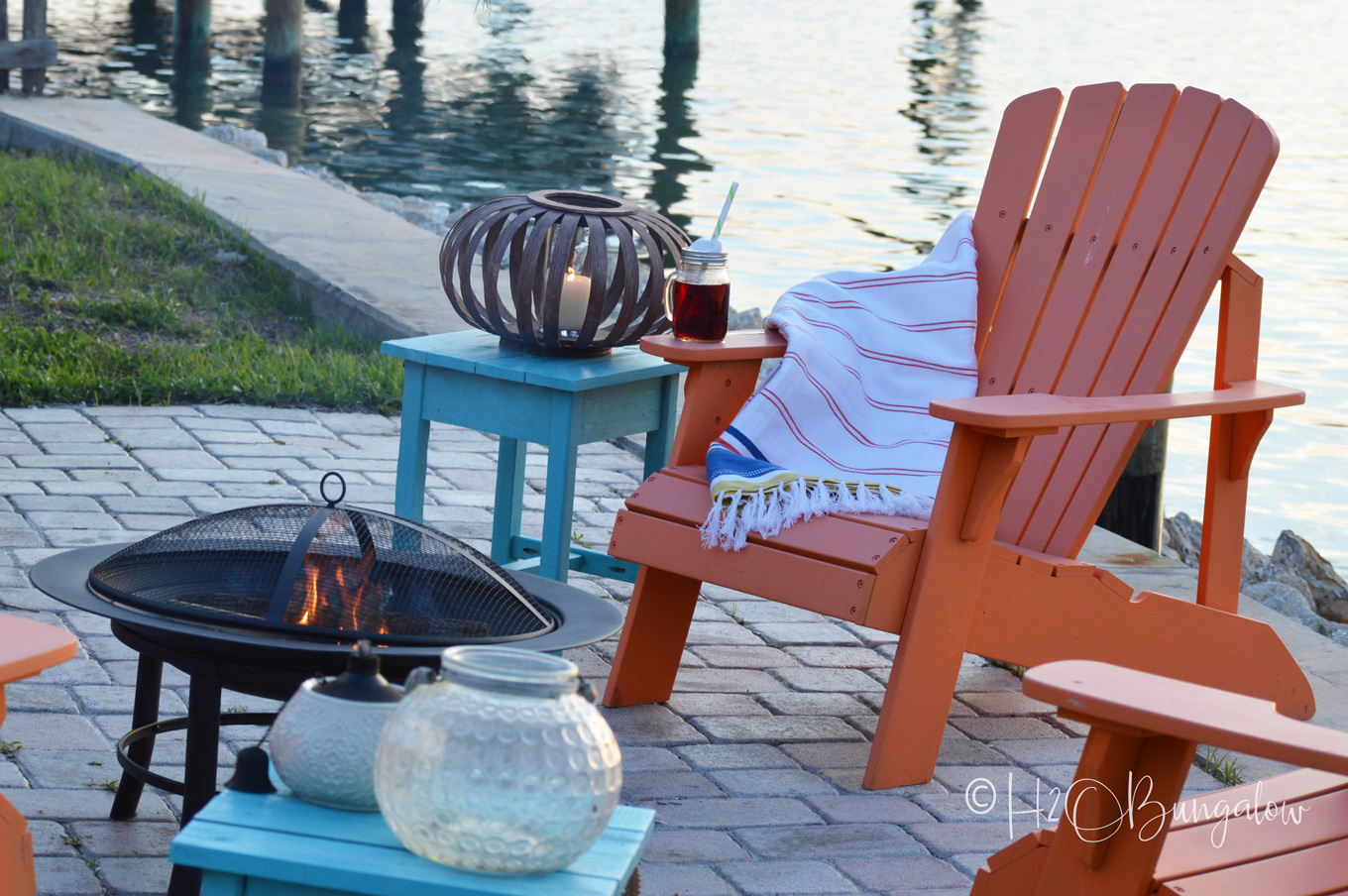 To me, there's nothing better than relaxing by a cozy outdoor fire in the evening. I've enjoyed it so much at the North House over the past few seasons that I've just added a portable fire pit at the Florida bungalow. Now I can enjoy cozy evenings by the water watching the sunset too.
This Fire Pit Tips and Tricks post is a sponsored post by HomeRight's ElectroLight Fire Starter. This post also contains affiliate links and I will be compensated if you make a purchase after clicking on my links. You can read my full disclosure policy here. Thank you for supporting the brands that keep H2oBungalow going!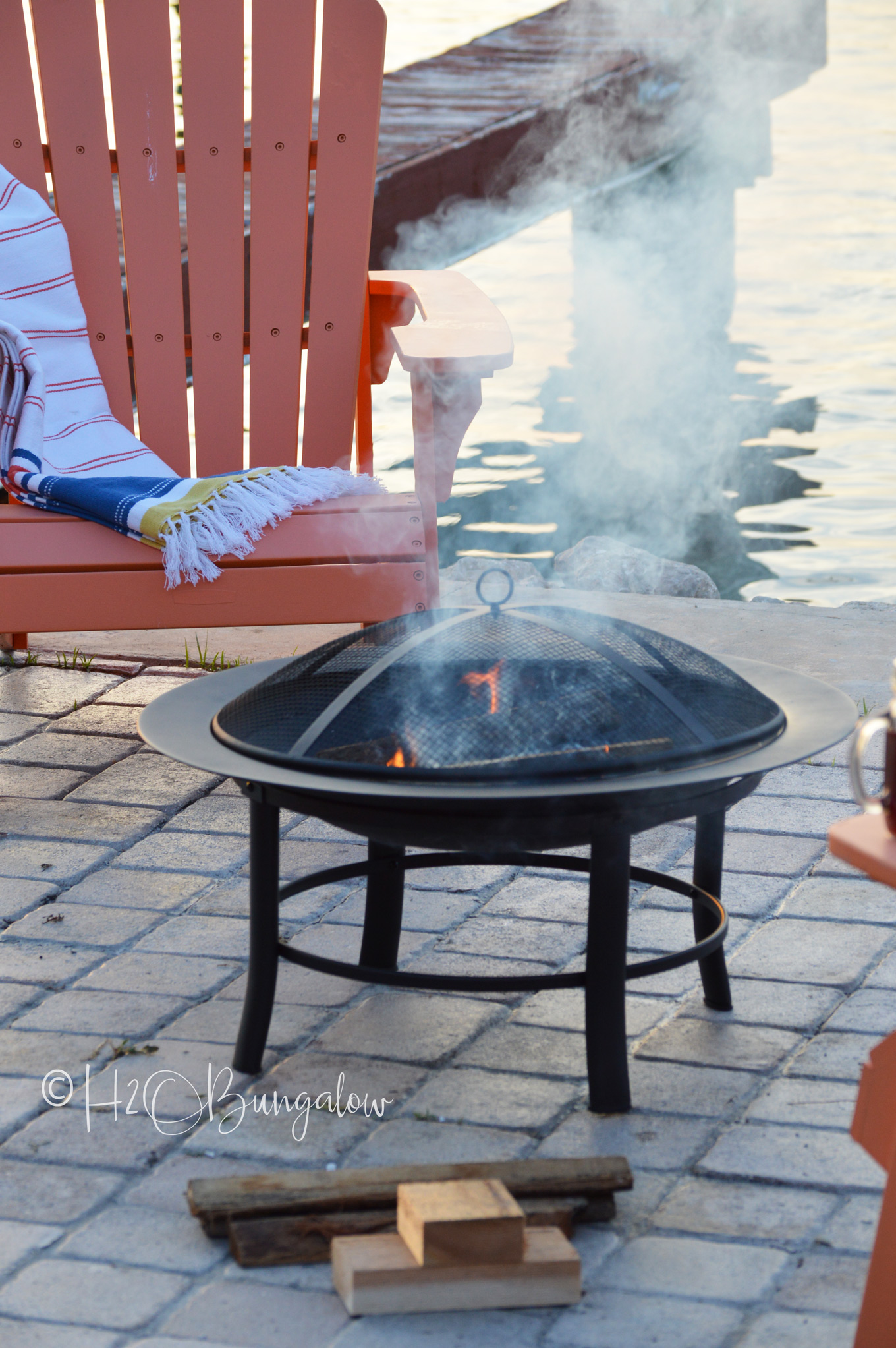 Say good-bye to teepee shaped fires They aren't nearly as efficient as you may think. Check out my tutorial on the 4 Steps to light a fire in a fire pit over at HomeRight. It will change the way you start a fire pit fires forever. It's a quick read and you don't want to miss it!
Knowing how to efficiently light a fire in a fire pit, maintain the right size and practice fire pit safety makes time spent outside a lot more enjoyable.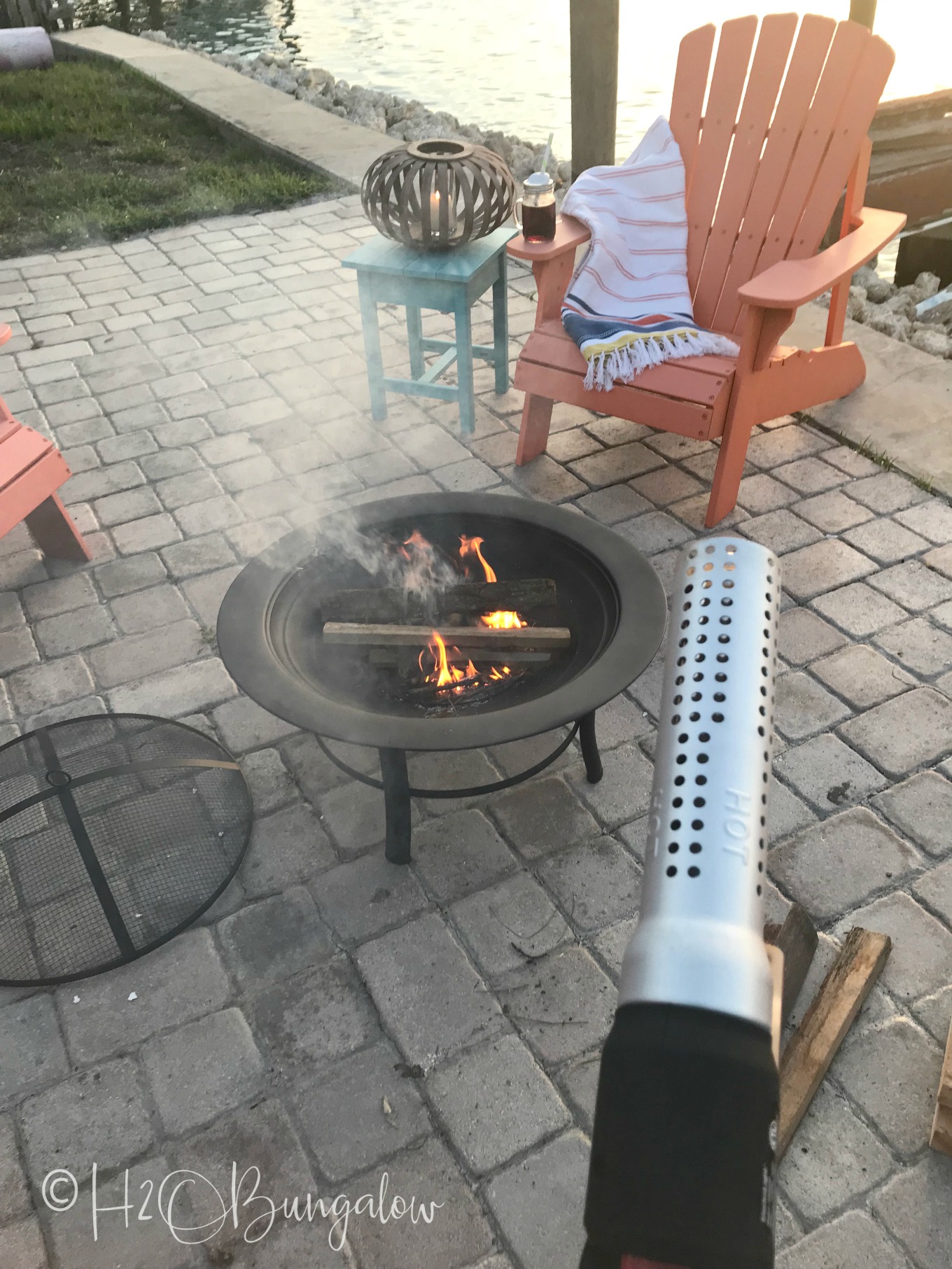 Fire Pit Tips You Probably Don't Know
You don't need matches or a lighter to start a fire pit fire. We only use our HomeRight ElectroLight Firestarter to light fires and our charcoal grill.
You can control the size of your fire and use your wood more efficiently in a fire pit by using uniform pieces of firewood.
Save your woodworking scraps for your fire pit! Only use non-treated, unpainted, unstained and wood without nails.
Sprinkle a little fire pit ash in your garden it repels snails and slugs. Work a little into the dirt to raise the alkalinity for plants like hydrangeas and ferns. -( Thanks for the clarification Nancy! )
Work a 1/4 cup of wood ashes into the soil when planting tomatoes, they'll be larger and plumper.
I learned this fire pit trick in Vermont at the North House. Save fire pit ash and use as a de-icer to help melt ice in walkways and the driveway without hurting the concrete or cement underneath. Store your fire pit ashes in a sealed container.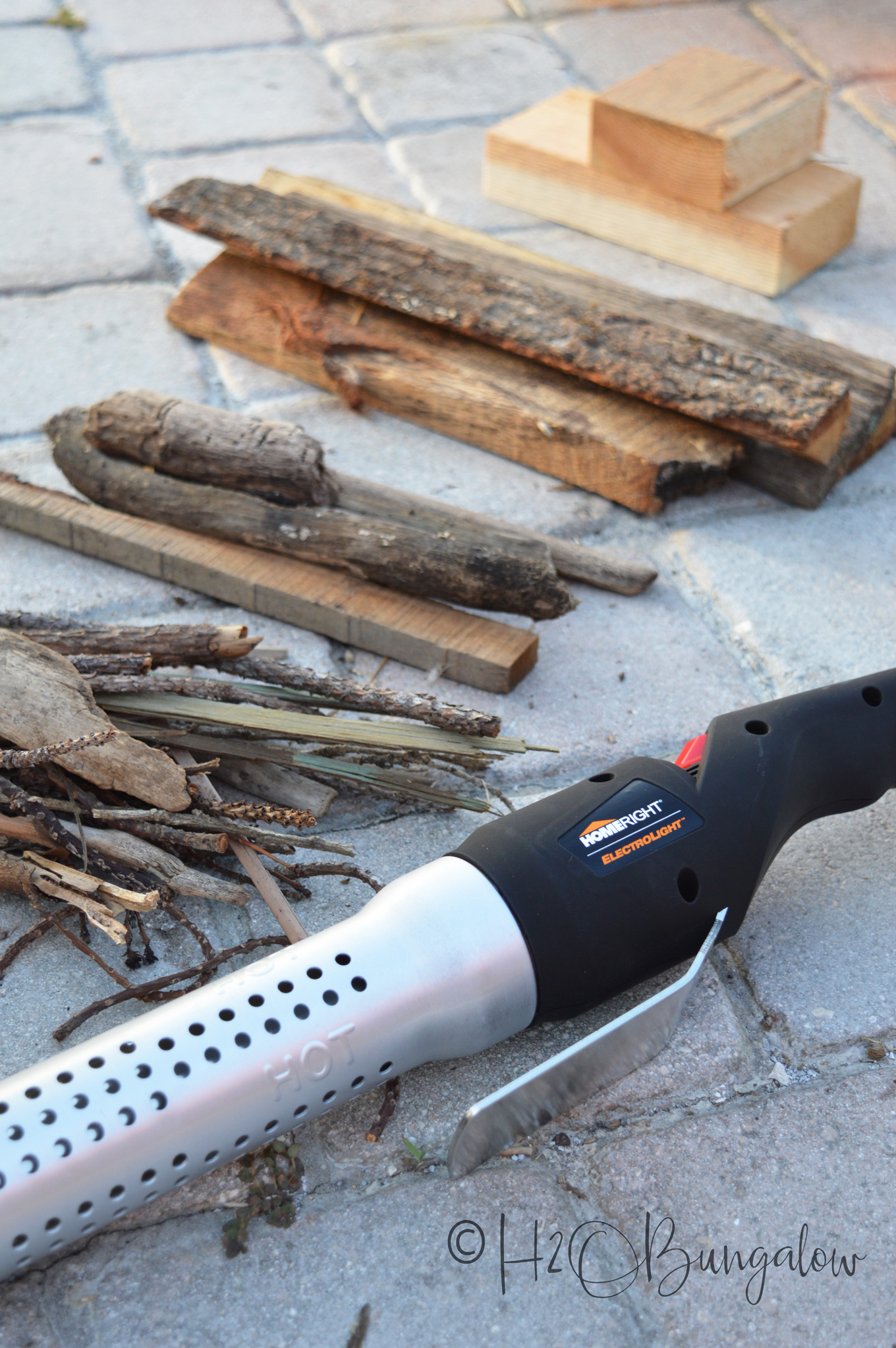 How To Choose the Right Size Fire Pit for Your Area
Wondering which size fire pit is the best for your backyard? Keep these things in mind when looking for a new outdoor fire pit.
Portable fire pits come in lots of sizes and shapes. Ours at the Florida house is a 27″ fire pit. I like that the bowl is not attached to the rings. Cleaning my fire pit is as easy as dumping the dry ashes out and rinsing it down with a hose. Small fire pits like ours are great for a patio or urban backyard.
In ground fire pits are great for large back yards where there is plenty of open space. They can accommodate larger logs and safely handle much larger fires. Building a DIY fire pit can be as easy as digging an 8″ hole in the ground and edging it with large stones or prefab blocks. We use a metal fire ring up at the North House's fire pit.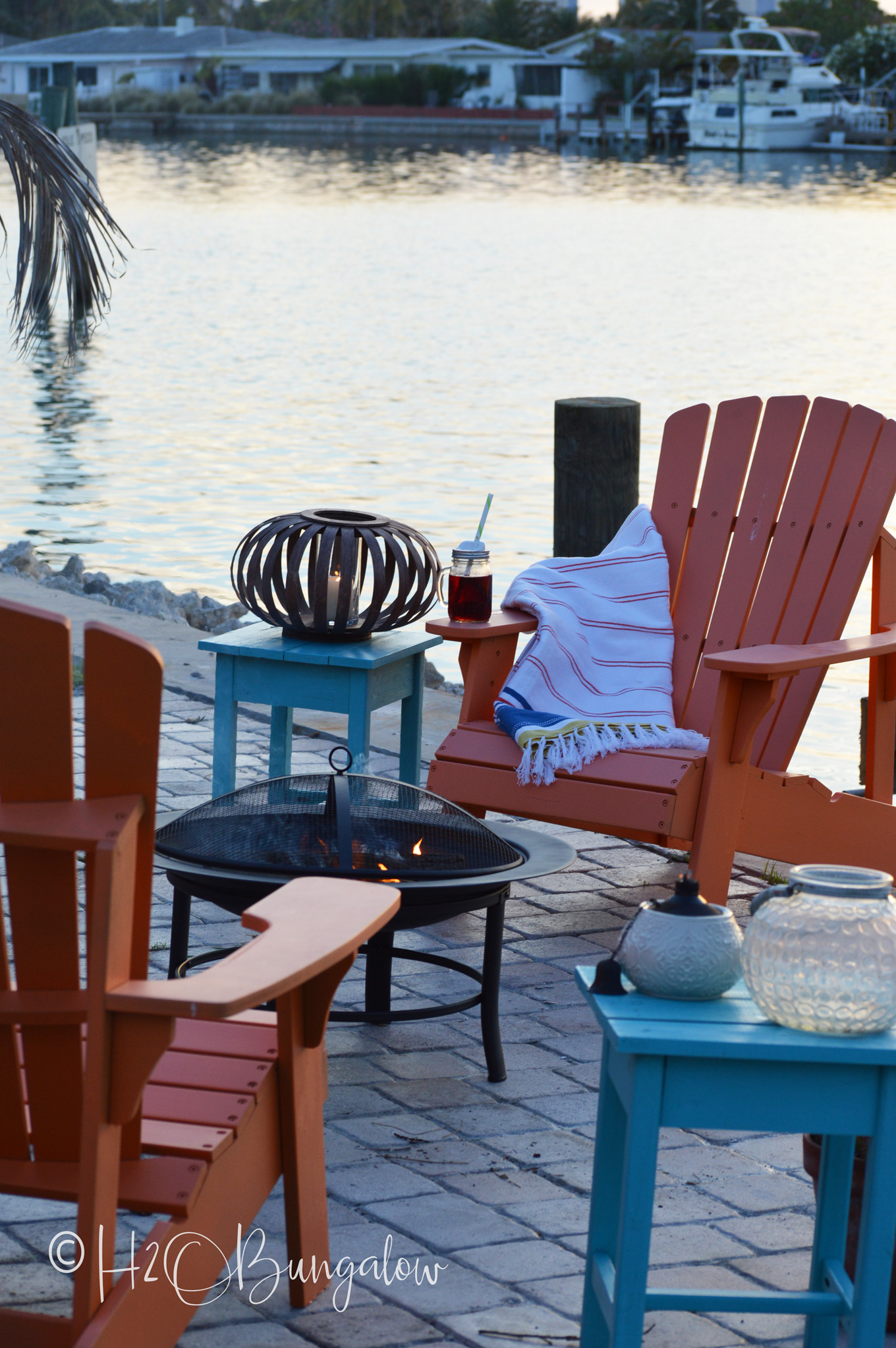 Fire Pit Safety Tips
Never use lighter fluid or other flammable liquids to light a fire pit fire, you won't need to anyway if you use an ElectroLight! Again, see my foolproof way to start a fire pit fire over on HomeRights website!
Position your fire pit at least 10 feet from a building, 20-25 feet is better.
Don't put a fire pit under a porch, overhang or tree.
Always keep a hose or bucket of water nearby to stir the embers and completely extinguish the fire before leaving.
Pin this for later and share it on Facebook!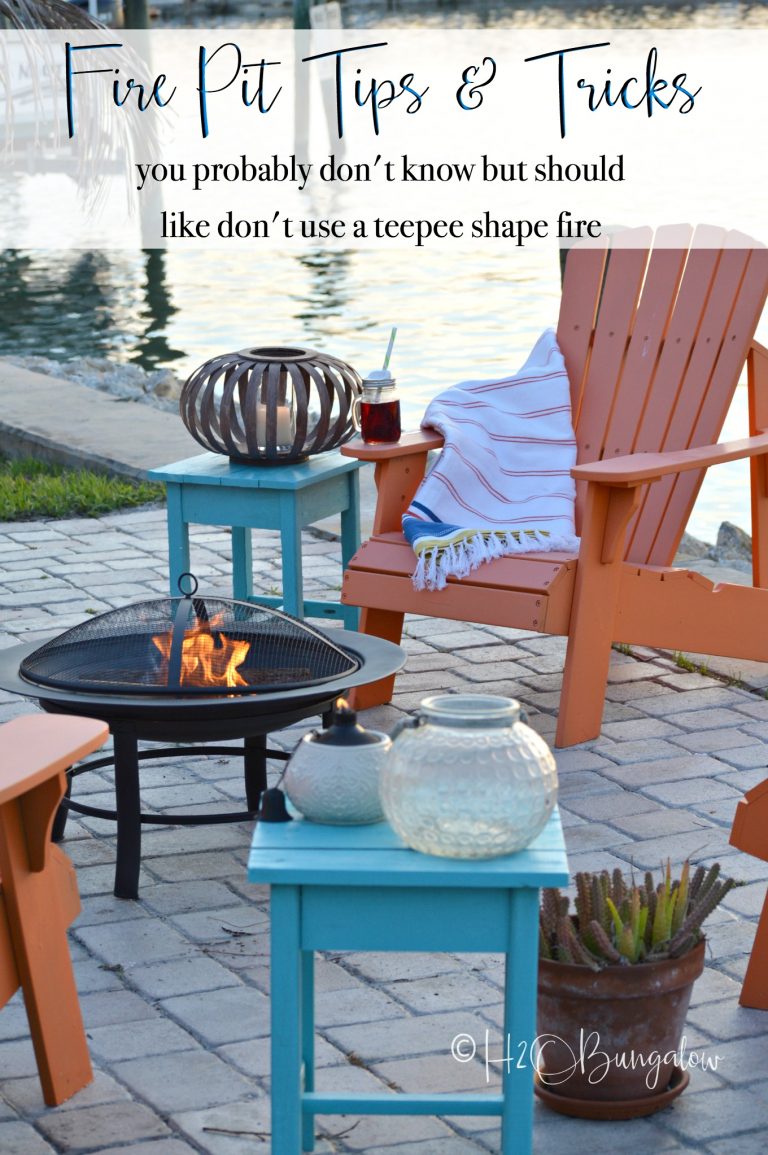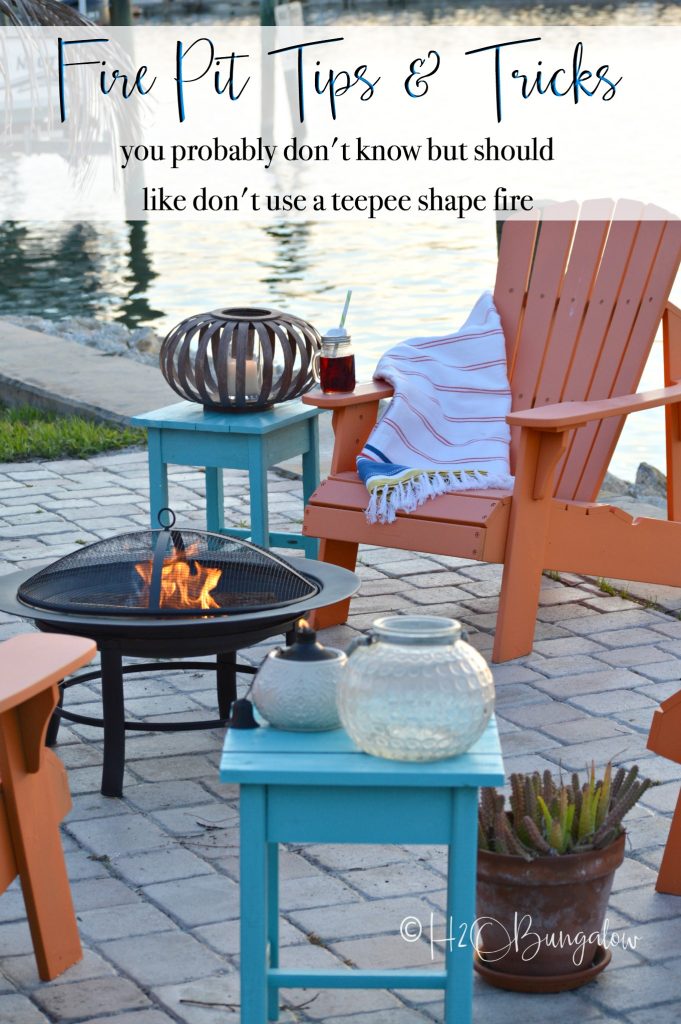 It's funny how adding something as small as a fire pit to your backyard can encourage outside time and enjoying the moment. I've already used my new one a lot. It was a hit for a girls night get together recently! Of course, a perfect sunset helped the mood too!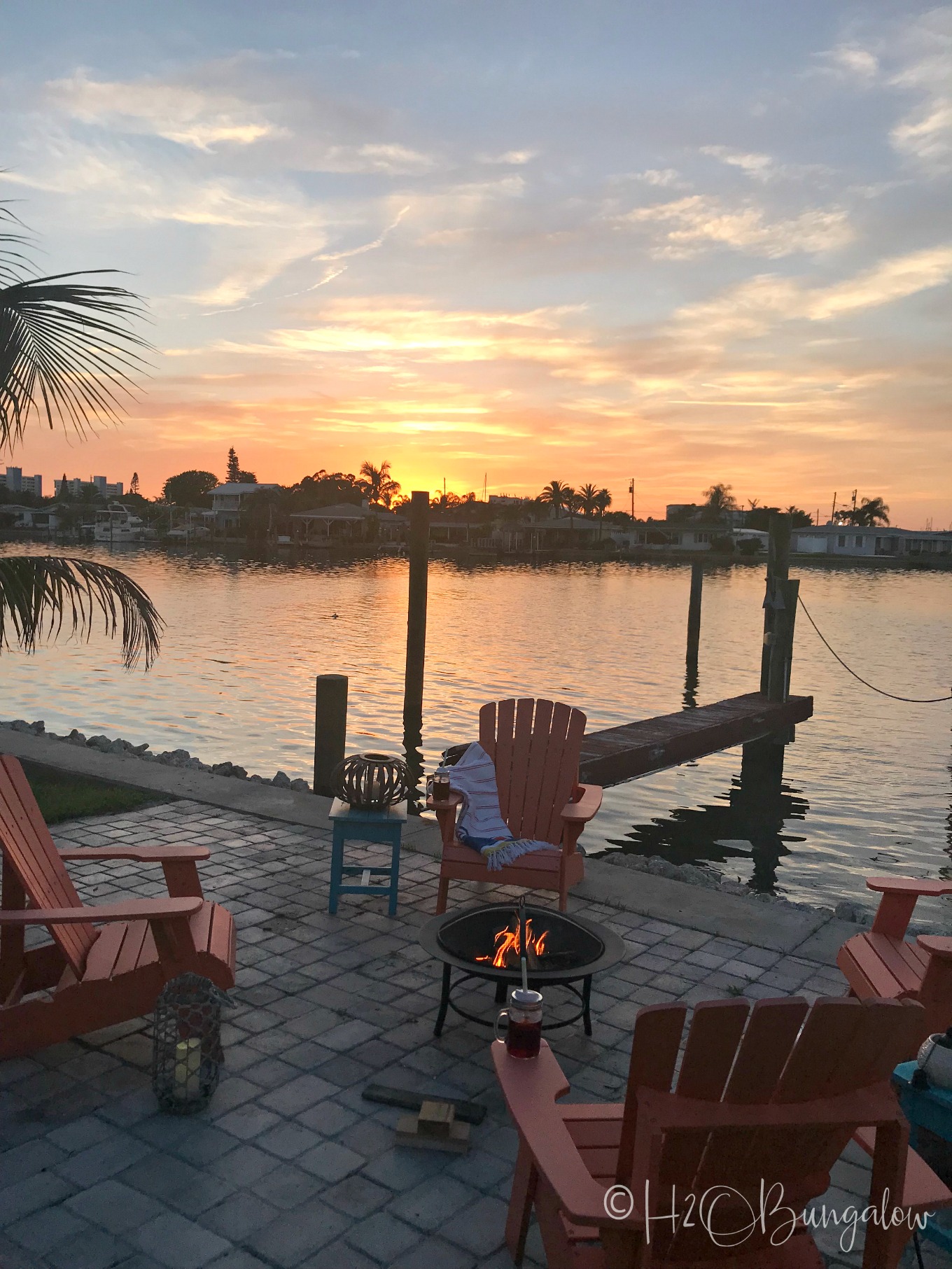 Do you already have a fire pit? If so, you may enjoy this post from last year on how to Create A Cozy Outdoor Space: 6 Fire Pit Must Haves.
You guys know how much I love and use my HomeRight products for my DIY projects. You might recognize a few of my past projects in these pictures. I still love my painted Adirondack Chairs. Do you remember that gorgeous wood table lantern using my HomeRight paint sprayer I made?
Have you tried the ElectroLight Fire starter yet? It's a game changer friends!