What do a woven wool rug and a set of worn ladder back chairs make? Pretty awesome home decor items, that's what! I'm sharing how to recover wood chair seats today one of the many DIY projects I've just finished in the North House.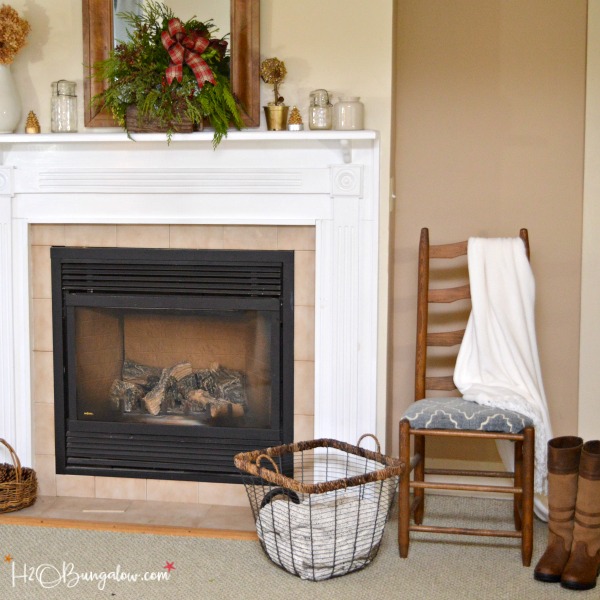 I've been hard at work for the past several weeks in the North House. So hard in fact that I haven't had time to post, or write or almost anything other than hustle to get the work done before I head back to Fl. I'll have a full house tour of all my projects and tutorials right after the holidays.
But in the meantime, I've been itching to share how to recover wood chair seats with you guys! As soon as I knew I needed to decorate the North House I started polling family members up north for free stuff. My Dad had these chairs in his basement and asked if I wanted them. Really Dad? Heck yeah I'll take them!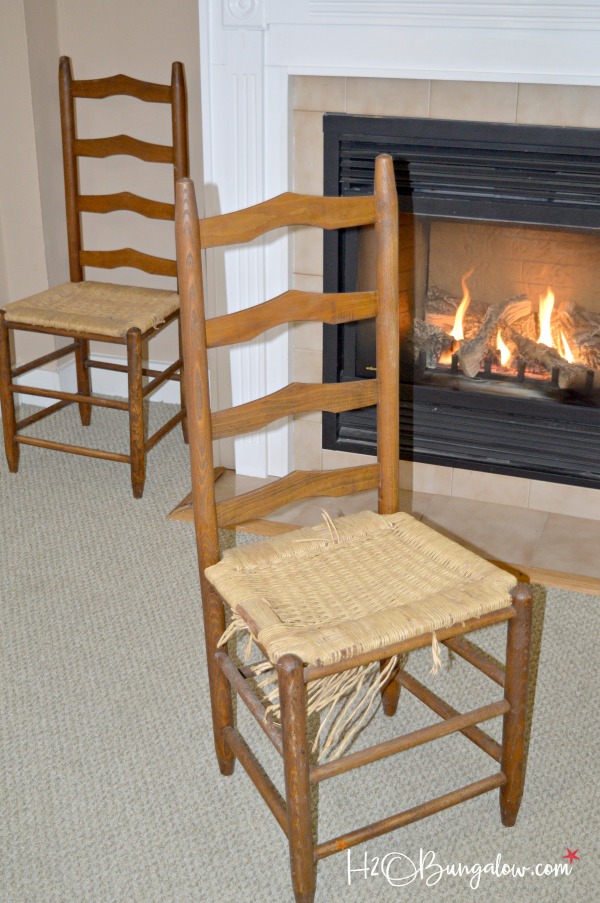 This is a quick and easy project. Recovering chair seats is an easy way to update your decor and save good chairs. You'd recover a set of dining room chairs the same way.
I unscrewed the seat base from the chair frame. Since these chairs didn't have a solid seat base, I needed to make one.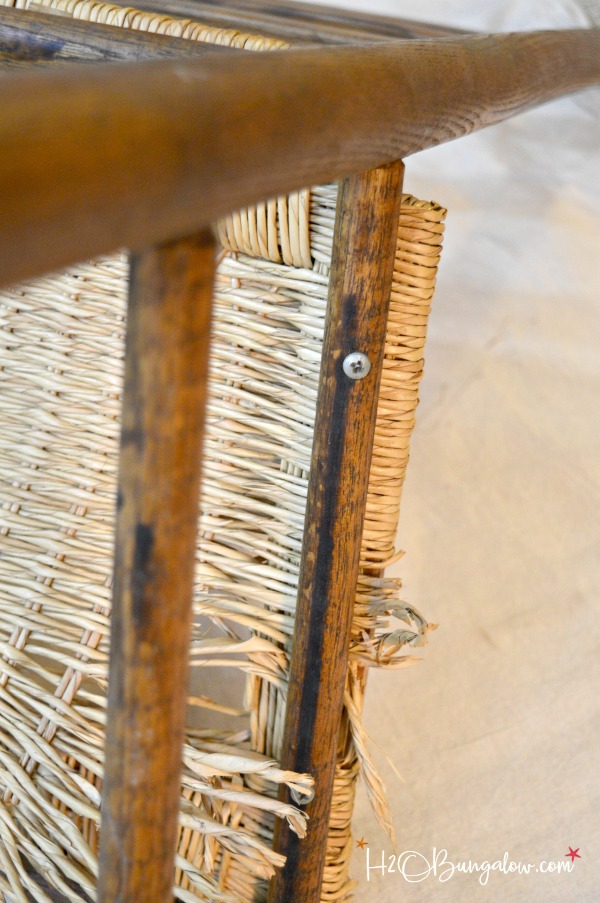 I used the frame I took off to trace an outline of the seat on a wood base of 3/4″ plywood and cut it out with my jigsaw. I cut the 2″ foam pad with scissors. I followed the same steps and used the same supplies as I used in my how to Upholster A Cane Bench tutorial to recover the chair seats.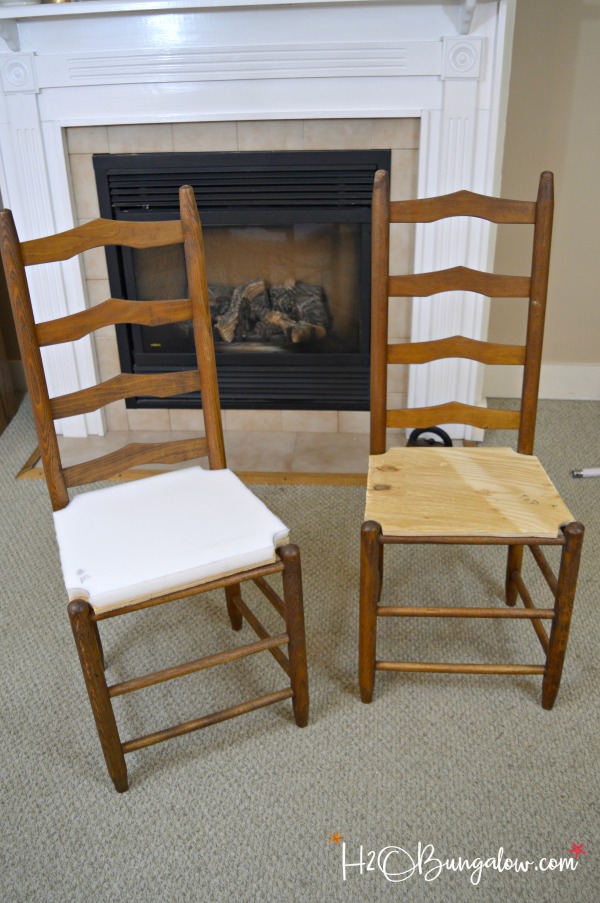 When I went home for Thanksgiving I filled my suitcases with as much decor items and project pieces as I could fit in and still zipper it. I found this small woven wool rug a few years ago and have saved it knowing it would be perfect for a recovered bench or chair seats. It was more like a piece of fabric, I loved the color and pattern and the texture was pretty awesome too. You've seen it before as a rug in my Console Table Makeover.
It's perfect for a rustic mountain or lodge setting.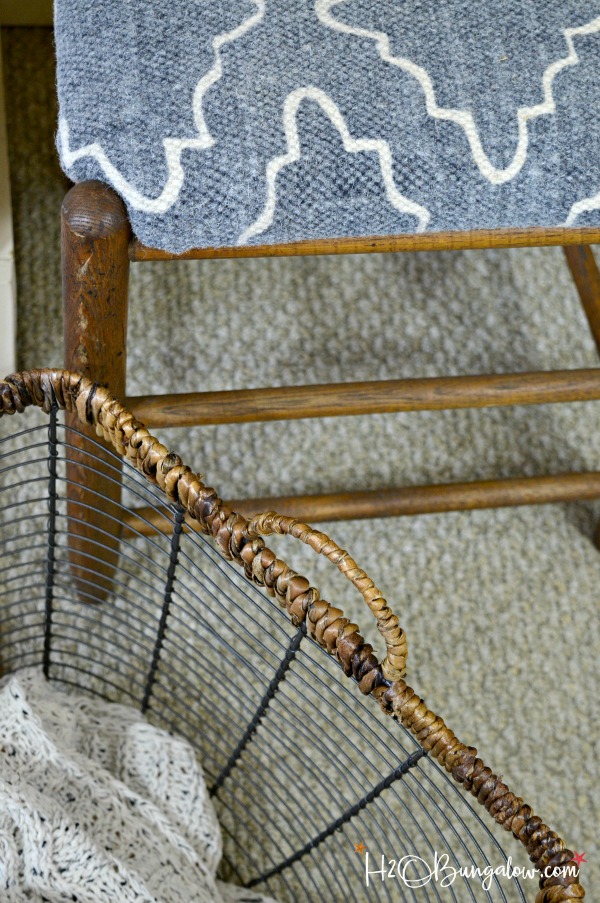 The worn wood on the ladder back chairs were perfect the way they were. I didn't do a thing to them.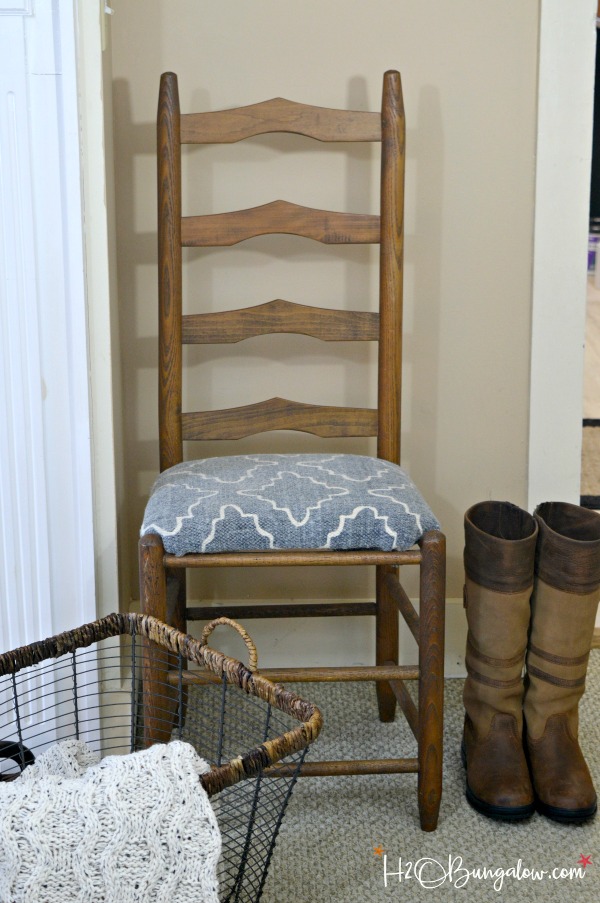 I knew they'd be perfect on each side of the fireplace. If we need extra seating they'll be easy to grab and bring into the living area.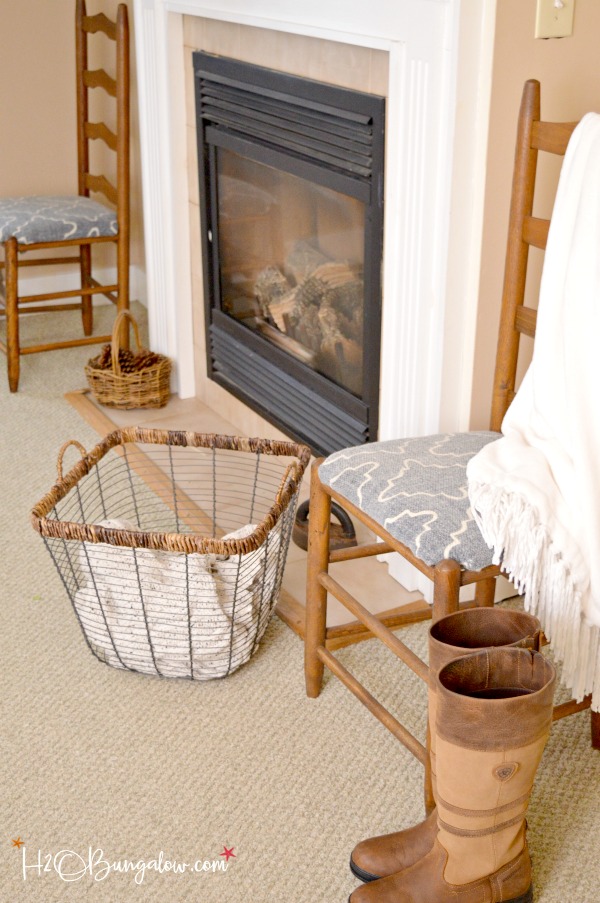 They balance the area well and that end of the room isn't very useable, it's more of an area you walk through to get to the kitchen. You'll see this in my house tour I share later. That awesome mirror is another one of my freebie North House projects. I shared How To Remove Veneer From Wood in that tutorial.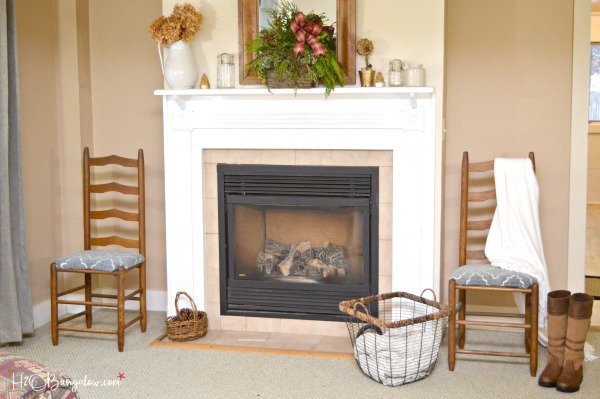 If you're thinking of recovering chairs seats in the future, pin this post to save it!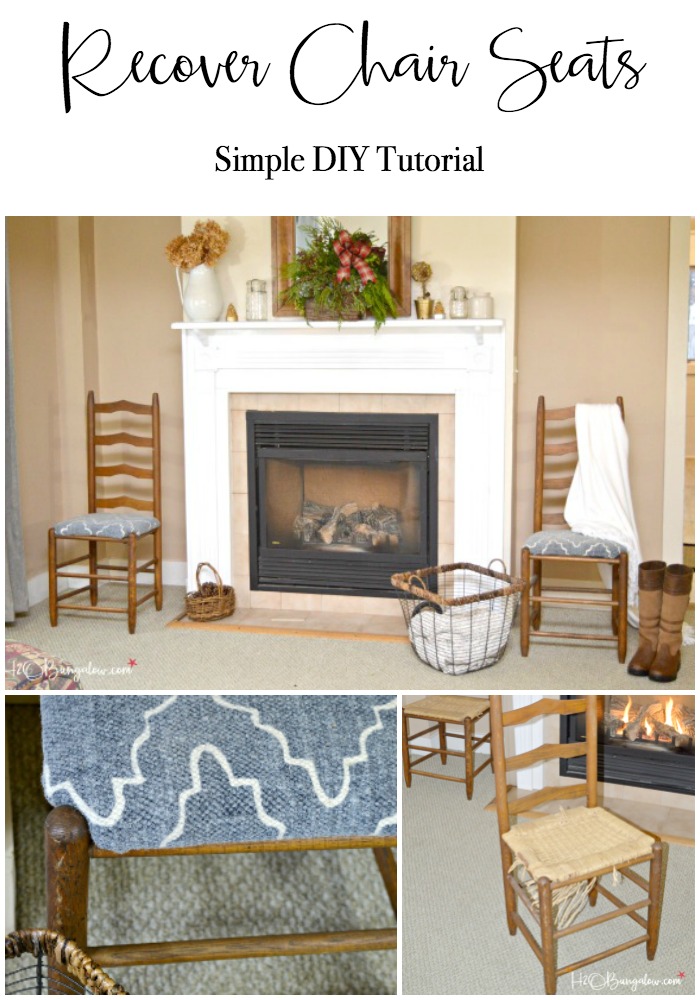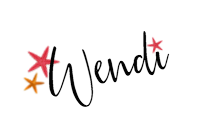 You'll find my project linked up to these fabulous parties!
Love a good dose of DIY home decor, home improvement, the challenge of woodworking and creative ways to make your home look fabulous?
Me too!
I'd love to share mine with you. Click here to sign up for my post emails and I'll send a quick note when I have a new project to share.