I'm sharing a No Sew Curtain Hemming project today. Ceilings are not just low in the North House Lodge, they are all different sizes. That makes a mess of trying to find curtains that will fit. Add in the fact that there is no shopping for miles and then it's limited at best this task becomes crazy hard. To say I've been curtain challenged is an understatement.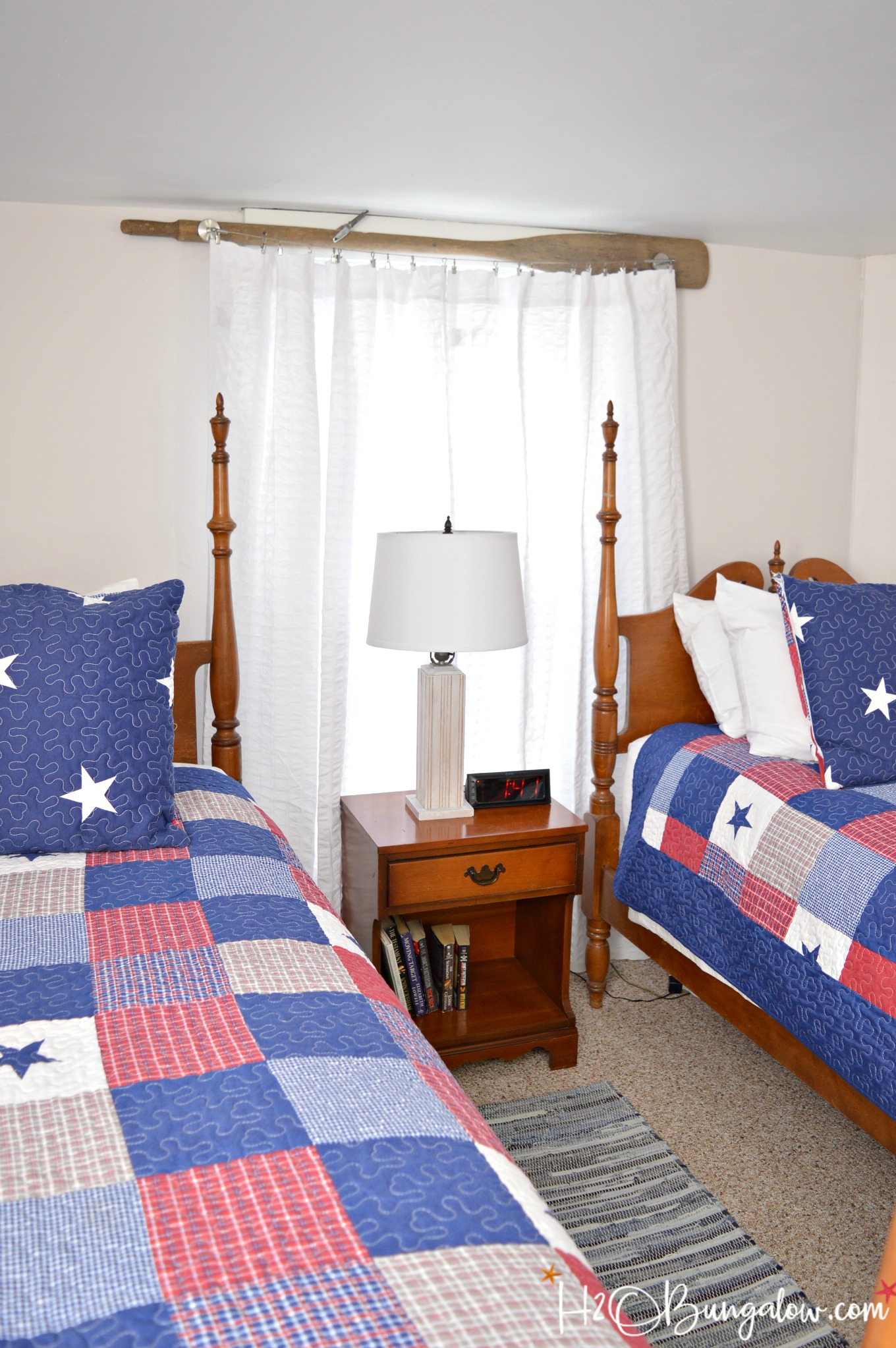 I'm a bargain shopper so custom curtains are not in this girls future either. I found the sweetest puckered cotton curtains for the Americana Room at the right price while binging at Home Goods. Had to have them. The challenge is they were way too long for this old room and I wasn't exactly sure just how long the curtains needed to be yet. So my only solution was to pack them and bring them along with me and hem them on the spot.
Nope, I didn't pack my sewing machine!
I remembered I had some iron on hemming tape from another project, and figured it was worth a try. It was too! They turned out perfect. So perfect in fact I had to share this simple DIY with you guys!
No Sew Curtain Hemming In 3 Simple Steps
Supplies for no sew curtain hemming. I use affiliate links to help you find the products I used. If you make a purchase I get a small commission at no cost to you. Thank you for supporting the overhead costs of H2OBungalow.
Scissors
Measuring tape
Iron
Step #1 Measure and cut the excess off the curtain.
I measured the distance from the curtain rod to the floor and added a few inches to the length for my hem. Since I was limited on tools I used a piece of scrap wood as a guide to mark my cutting line.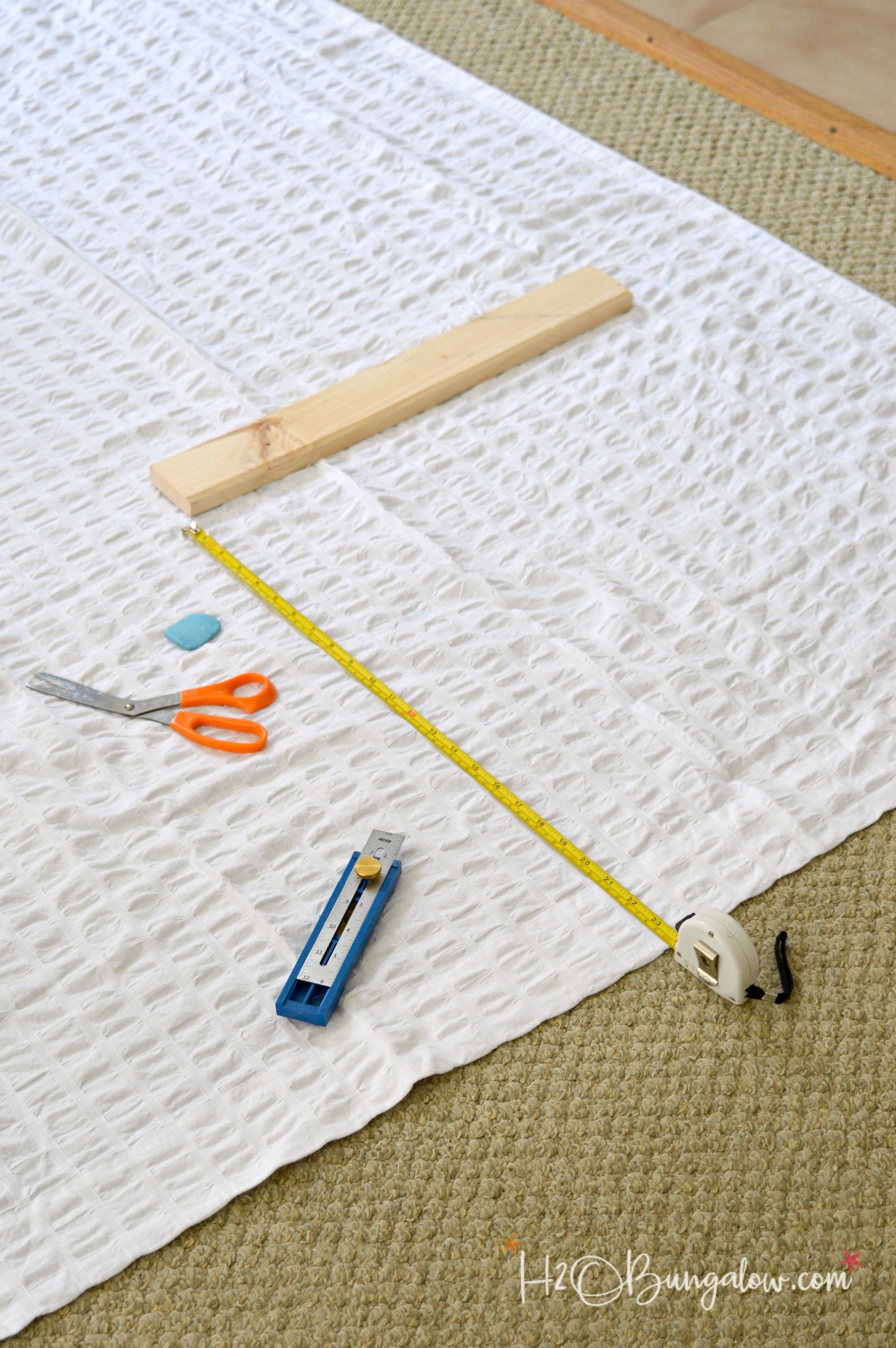 Step #2 Press the hem crease.
Press the hem fold and then make another fold by folding the bottom in to the first hem fold so there will not be any raw edges when the hem is sealed. This will prevent the hem from fraying.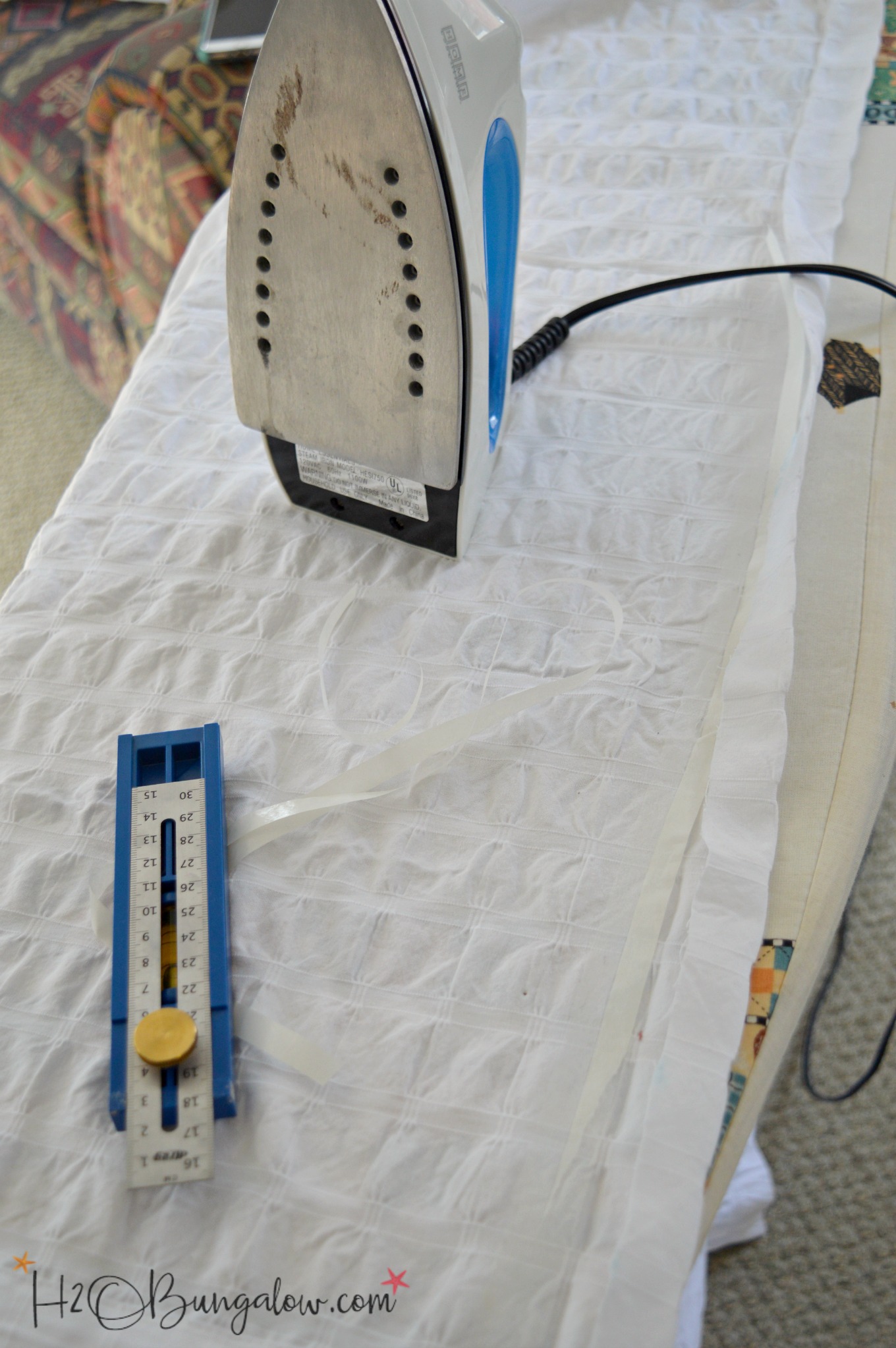 Step #3 Iron in Hemming Tape.
Preheat iron to high, no steam. Place the Heat'n Bond liner paper side up (you'll iron the paper side) just above the ironed crease where the hem will be. Iron on the fusing tape by holding the iron on for 5 seconds in each spot. Allow it to cool. Peel off the paper, fold the hem over the fusing tape and press again.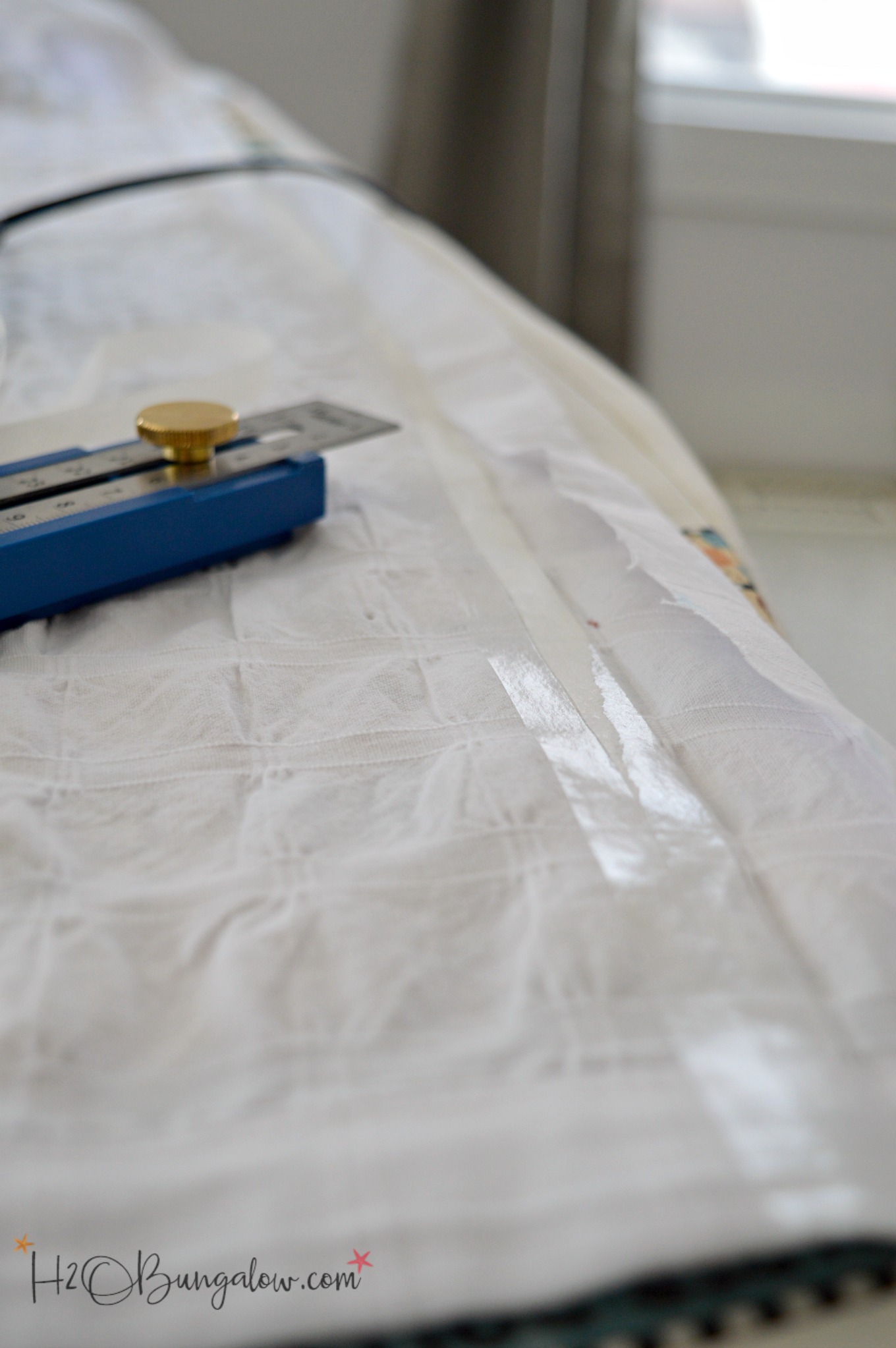 I hemmed these curtains in less than 30 minutes and they look great! I don't think I'd have lugged out my sewing machine even if I was home. No sew hemming is way too easy and fast!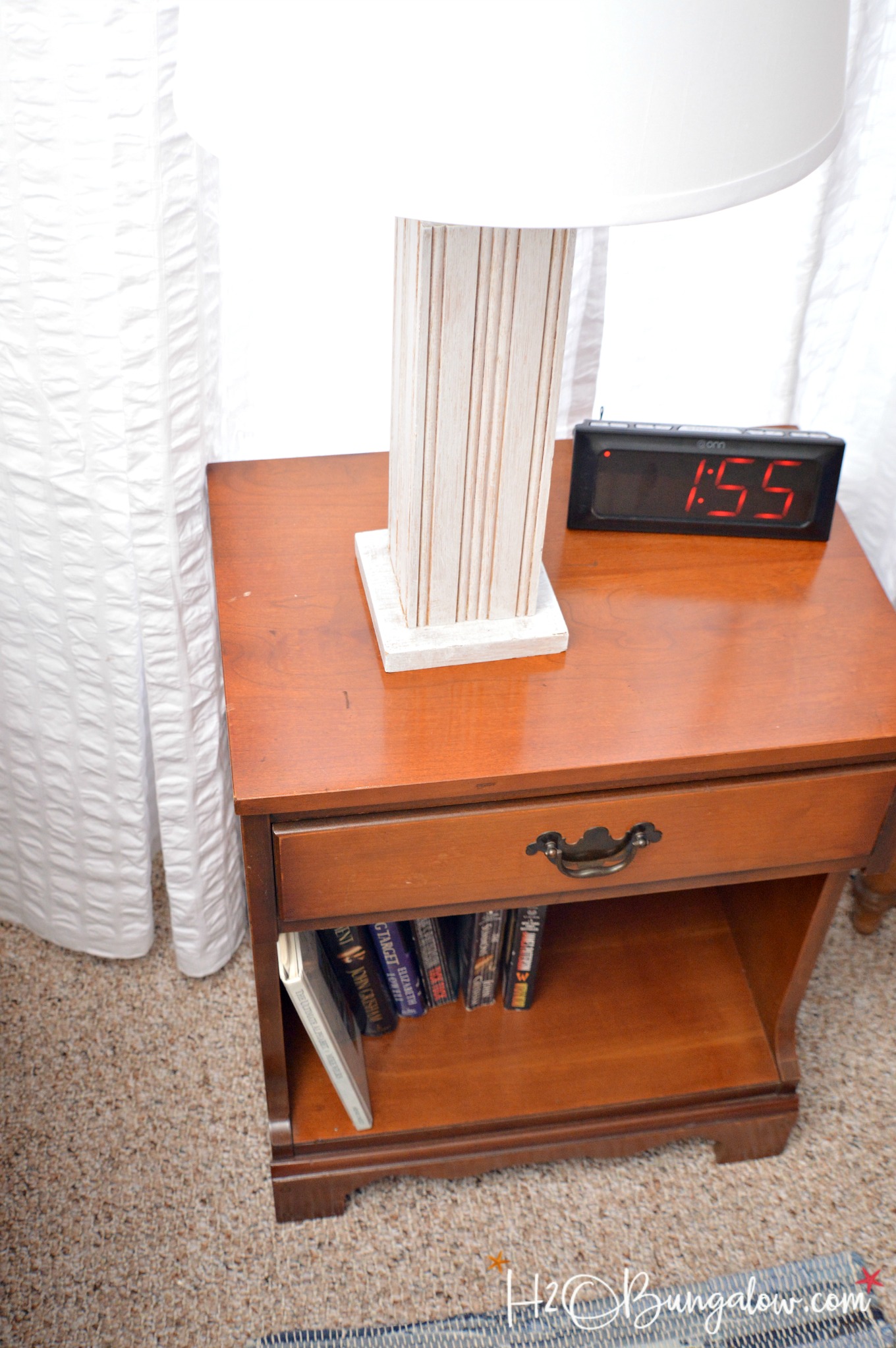 You may remember the Americana Room in the North House Lodge. I've done a lot since we picked up this furnished guest house. If you're new here, here's a link to the backstory on how this FL family ended up with the North House Lodge.
Here's a few more projects I've put in this room.
Turn Your Own Photo Into A DIY Faux Canvas Watercolor Print
Pin this project for later!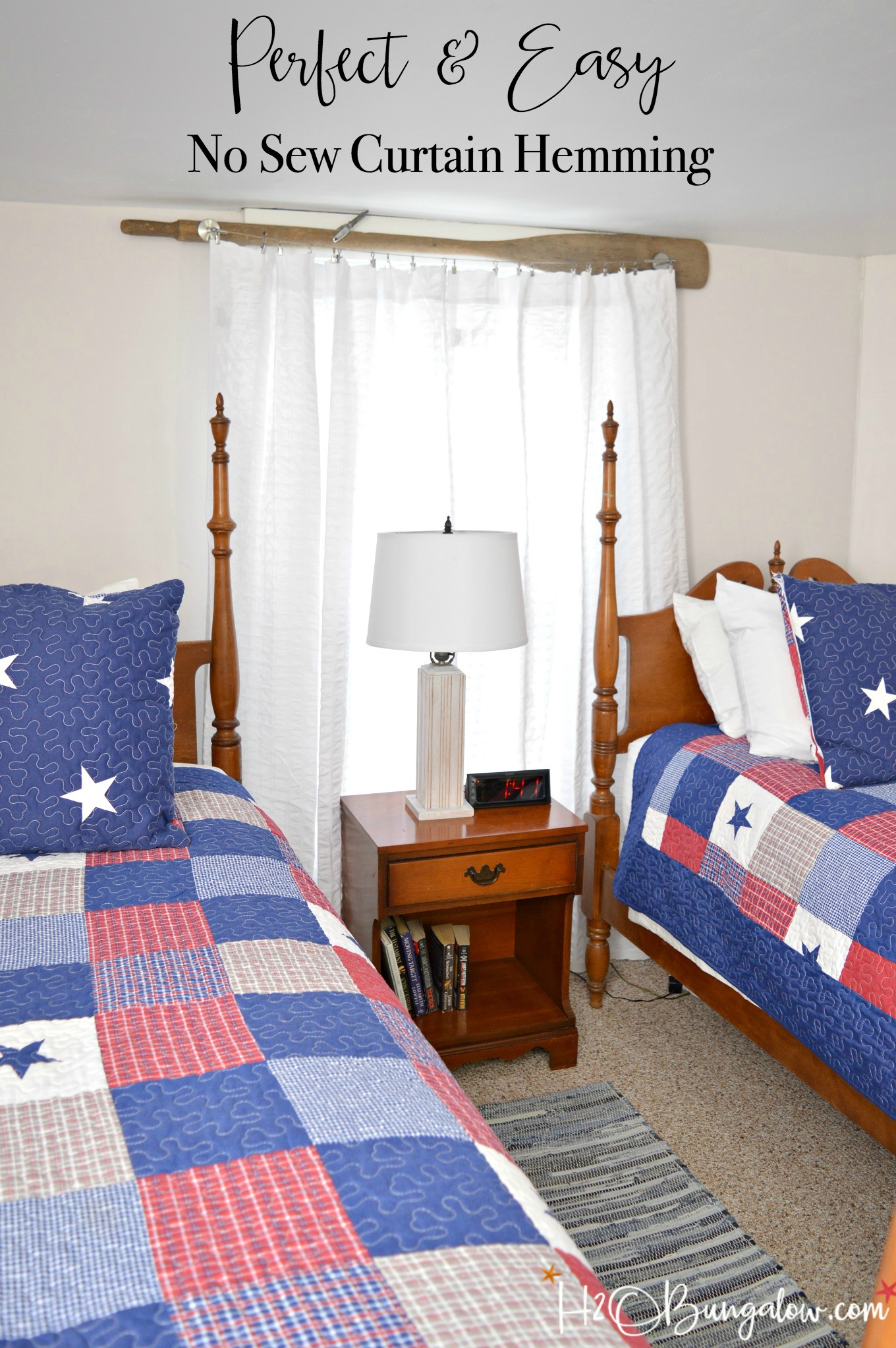 Do you love no sew projects like my no sew curtain hemming?