Learn how to make a DIY turtle topiary with this easy tutorial.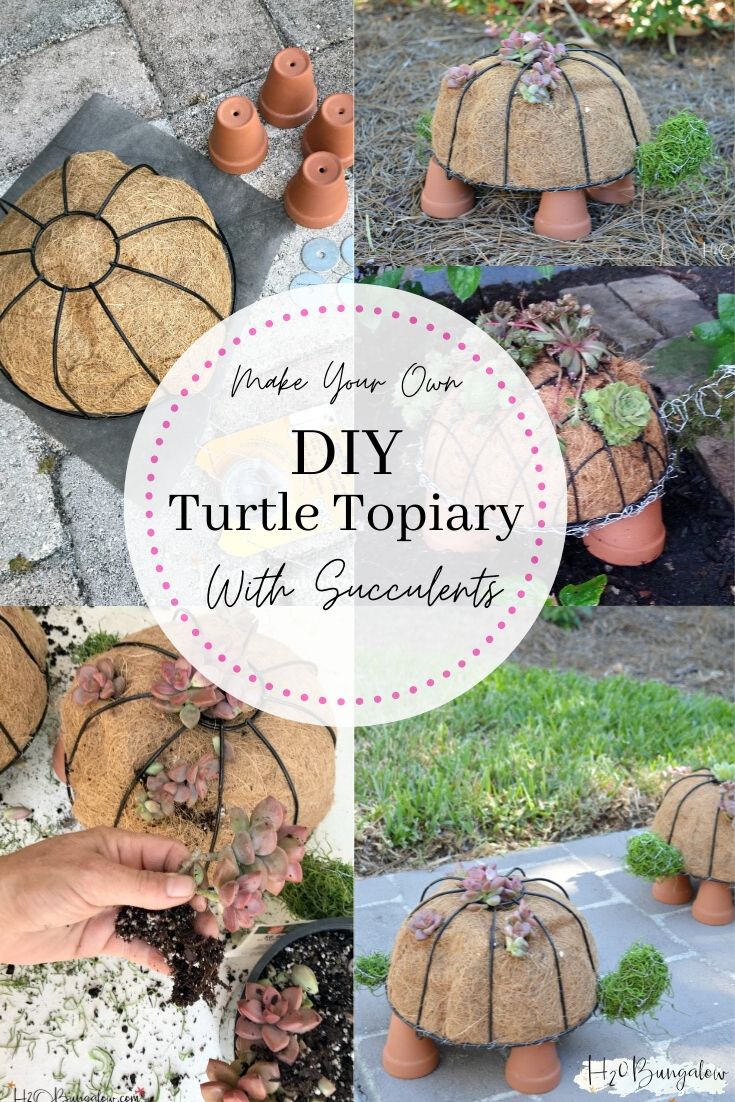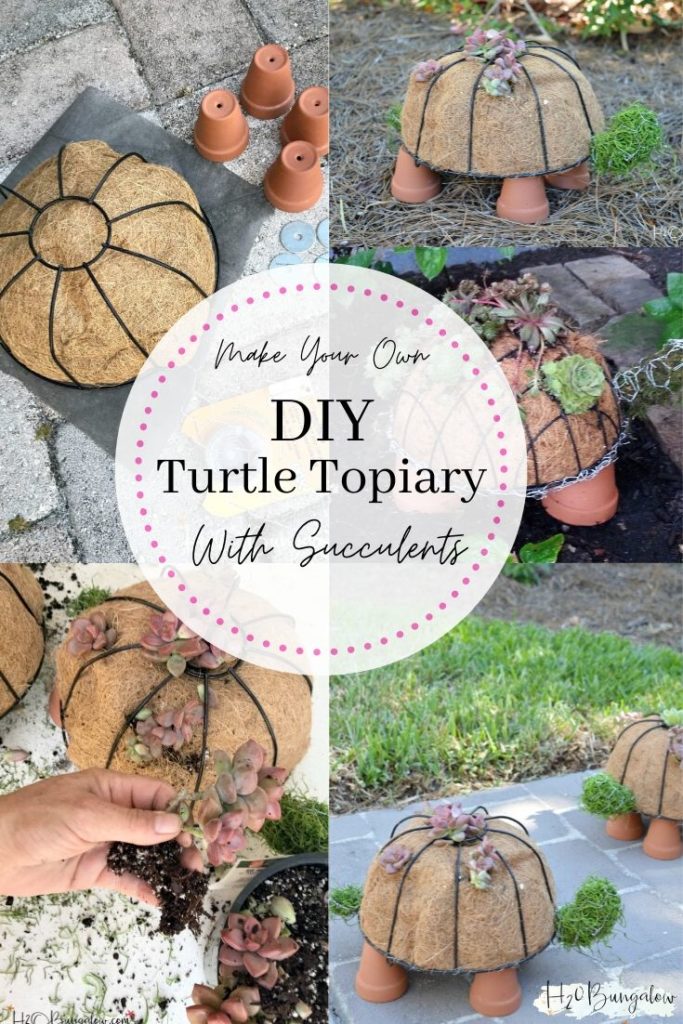 I'm sharing how to make a DIY Turtle Topiary today. Reimagining, upcycling and finding new purposes for cast off things is cool. My set of topiary turtles started out as cast off hanging wire baskets, forgotten and dusty left in a corner of my garage. Be sure to see my Butterfly Garden and the best Self Watering Planters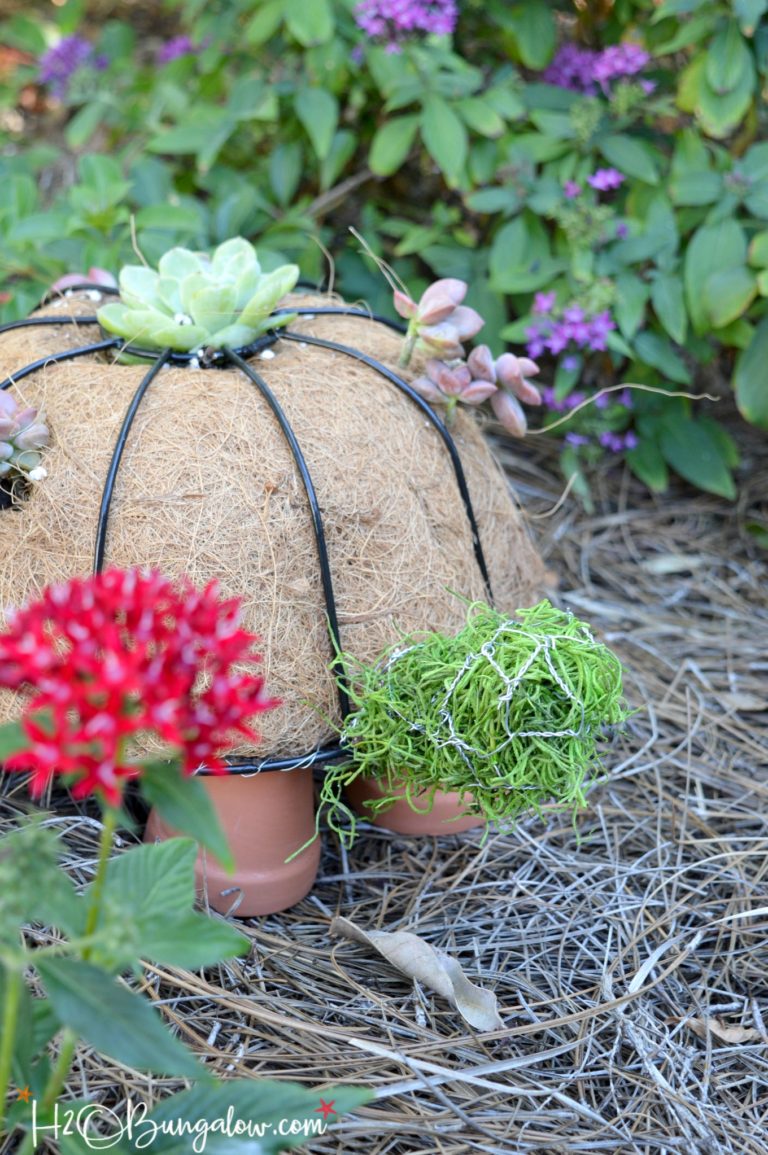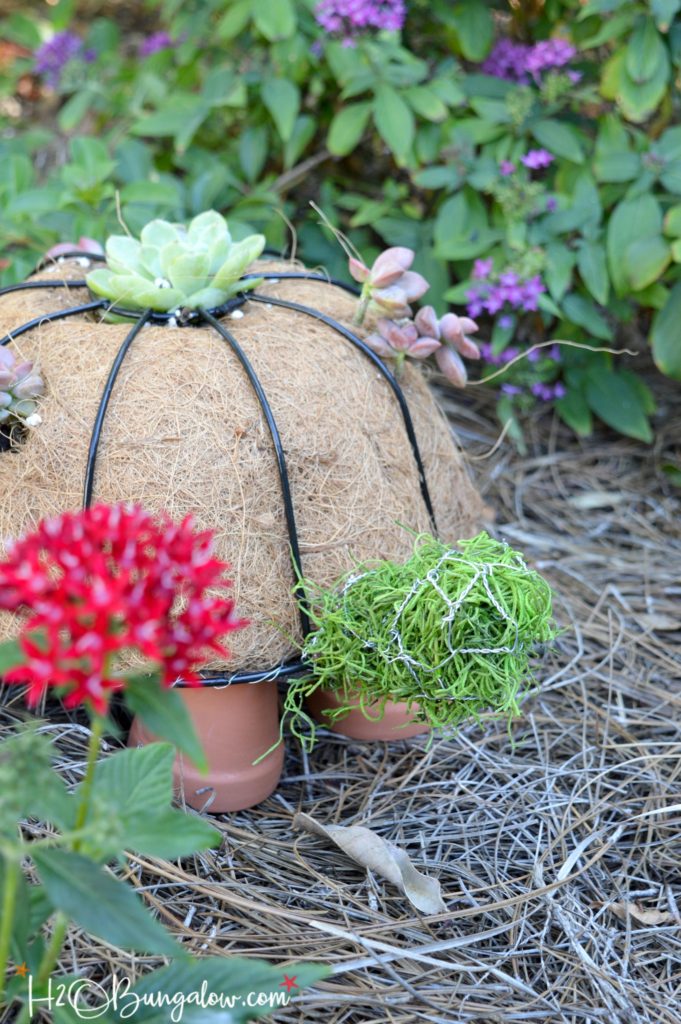 As I mentioned earlier, reimagined things are cool. I joined in with a bunch of other creative bloggers today who were also tasked with repurposing something for our outdoor spaces. You'll find what they came up with at the end of my project along with links to their upcycled projects.
If you like this project, be sure to see my Butterfly Garden and the best Self Watering Planter.
My DIY topiary turtles are adapted from a friend and fellow blogger from Gardening in the Shade who shared her own Turtle Topiary project last year. I knew someday my dreams of having a pretty yard and the reality of my real life yard would get close enough so these cute DIY turtle topiaries would be perfect so I've kept this turtle project on my list for someday.
Yay friends…someday is here!
Supplies needed to make a DIY turtle topiary:
Hanging basket – (your garage or the Dollar Store)
Coir liner – (Dollar Store)
4 small terra cota pots (Dollar Store)
4 washers
wire
landscape weed blocker fabric
cactus plants
Tools needed for DIY turtle topiaries:
scissors
sharp pointy knife
serrated knife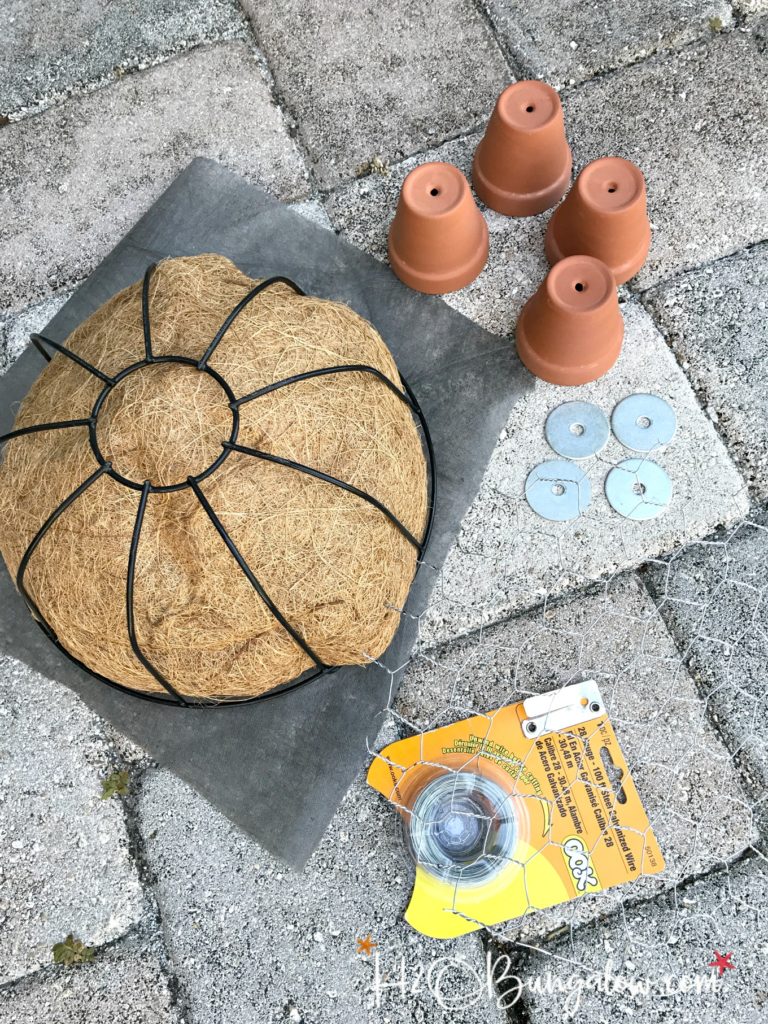 Gardening in the shade has a good DIY turtle topiary tutorial that's easy to follow. I'll share a few tips below that I discovered from her tutorial that will help building your own turtle topiaries easier.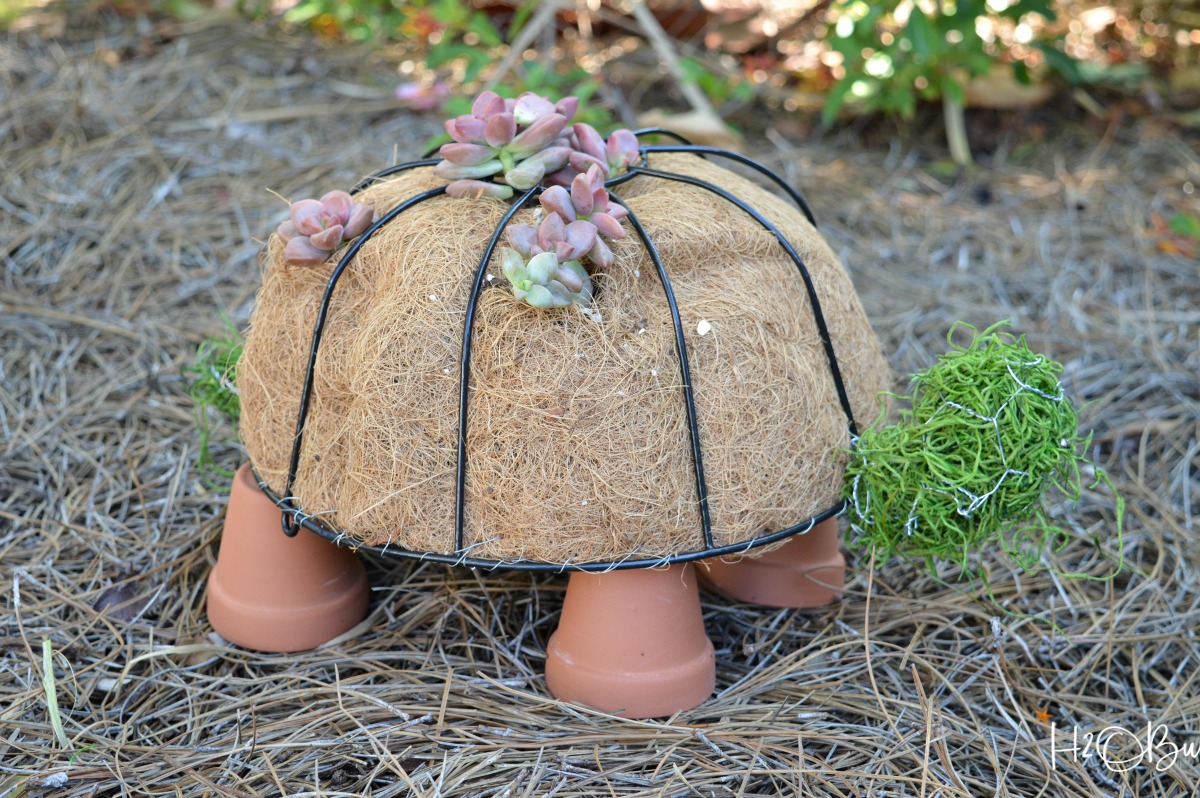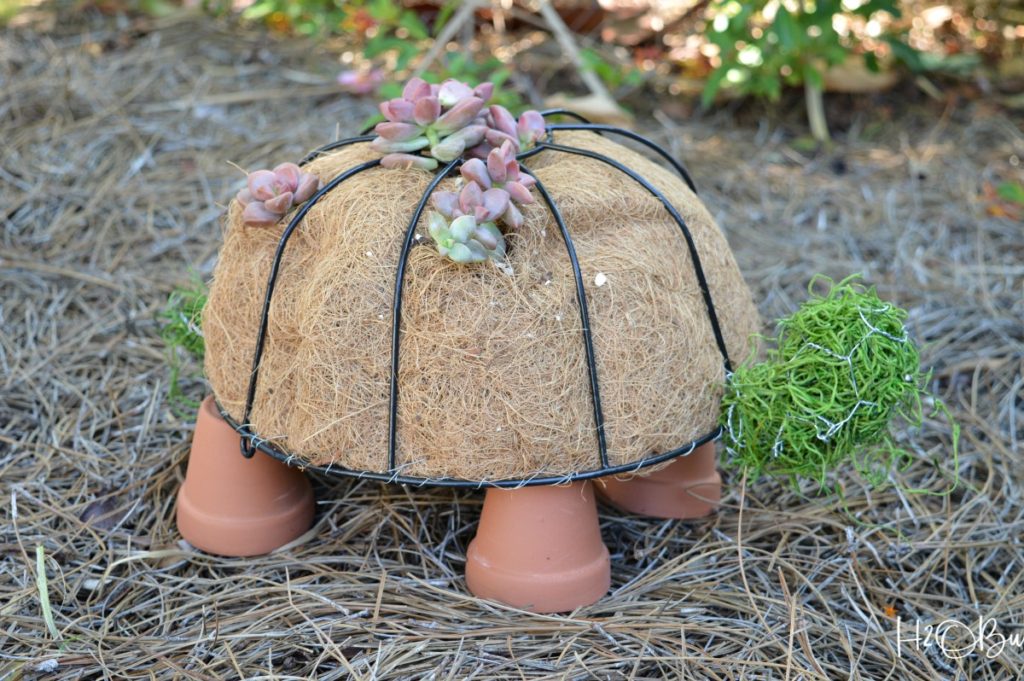 Tip # 1. Filling the turtle shell. Fill the coir liner with quality garden soil to the top. Cut the landscape fabric to fit and sew it onto the coir liner with the wire. Next cut the chicken coop mesh and attach it with with wire to the metal frame all around the edges.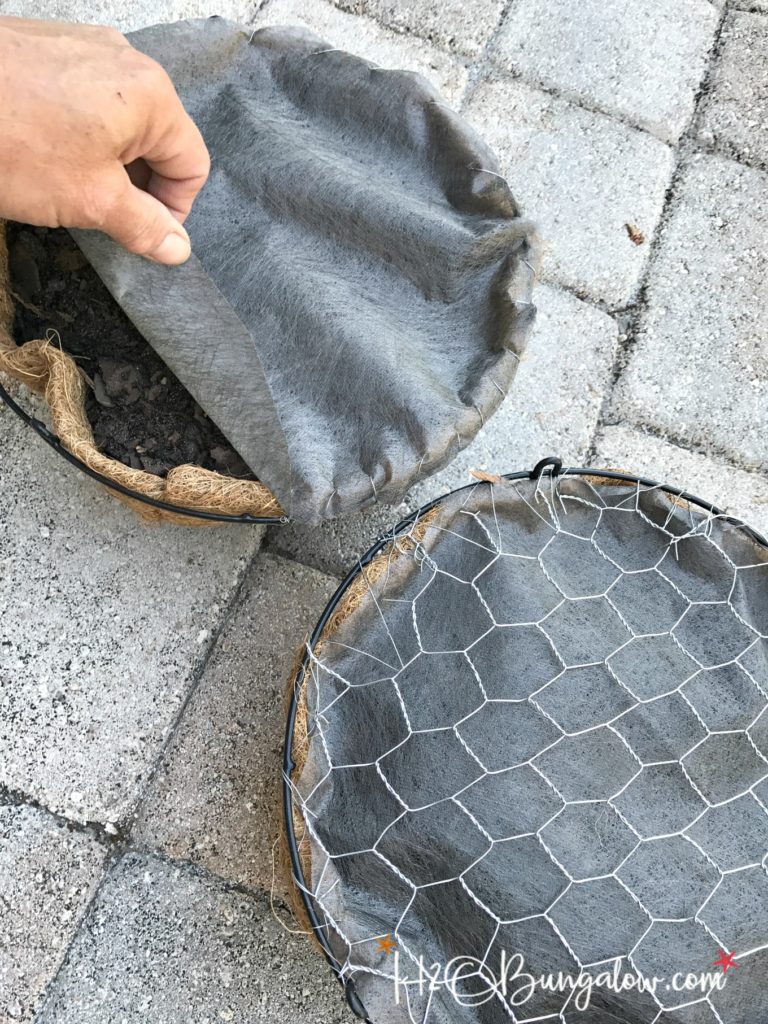 Tip #2. Attach the legs at the edge of the frame and the chicken wire for stability.
Tip#3. It was much easier to add the plants by poking a hole in the coir basket liner with a sharp knife and then use a serrated knife to cut an "X" big enough to add the plant roots. I knocked off a lot of soil to carefully tuck the plants into the coir liner.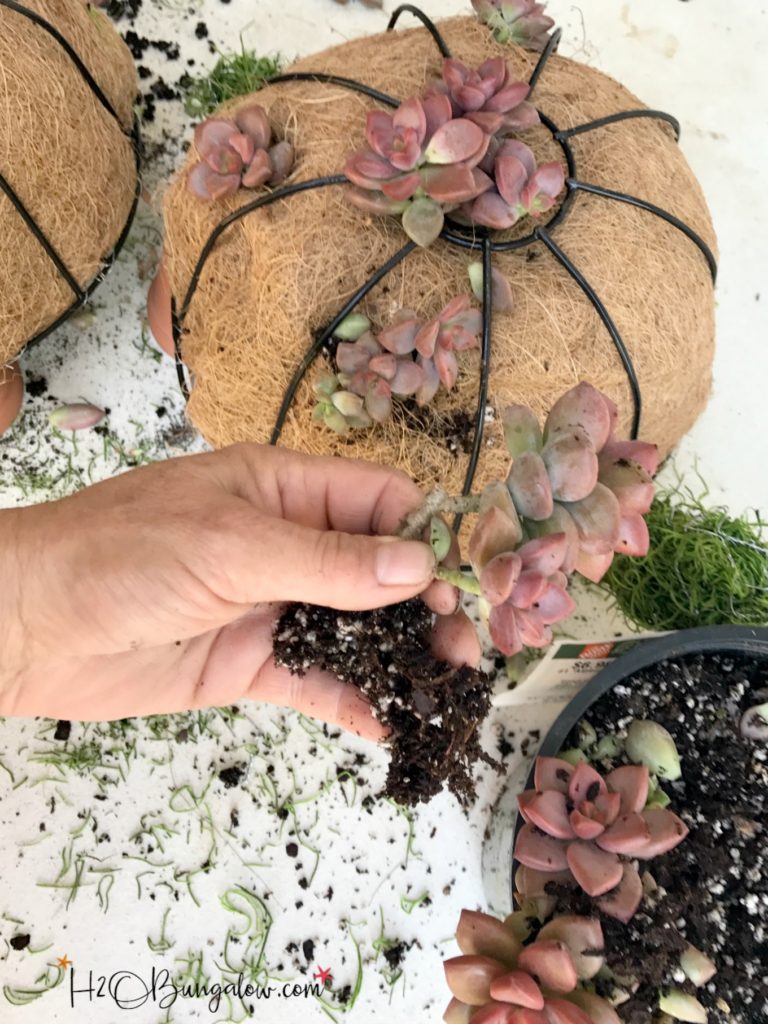 I'm not a Master Gardener by any stretch of the imagination, I'm just a wanna be who is learning. But… I swear by my Super Thrive when transplanting anything. Take a look at my Fiddle Leaf Fig and you'll see how fast it grew with regular watering using Super Thrive.
Even though I live in sunny Florida, I don't necessarily have a lot of natural light so these 13 tough low light indoor plants will also come in handy, and maybe one or two will work in this topiary!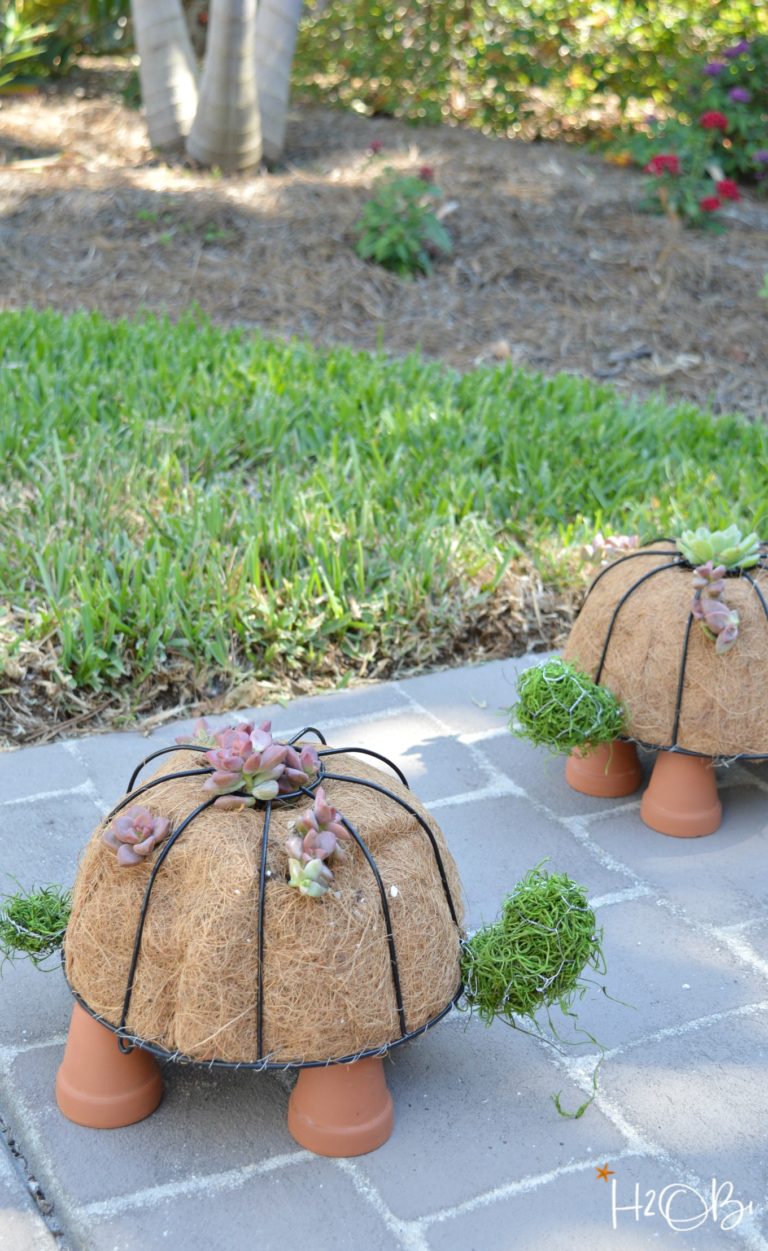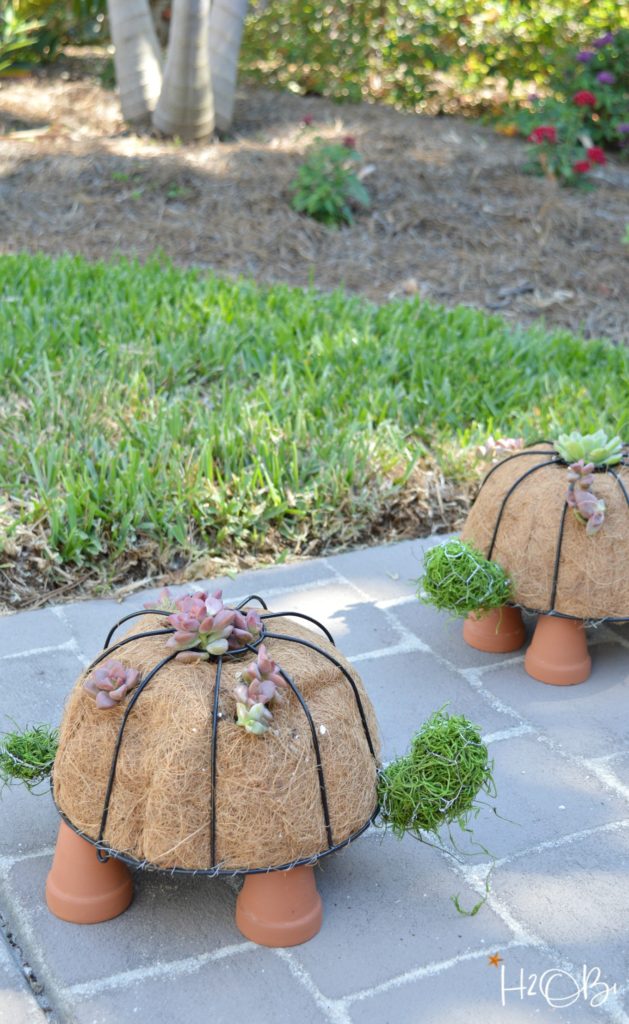 My biggest challenge will be figuring out where to put them. I'm thinking somewhere in my butterfly garden.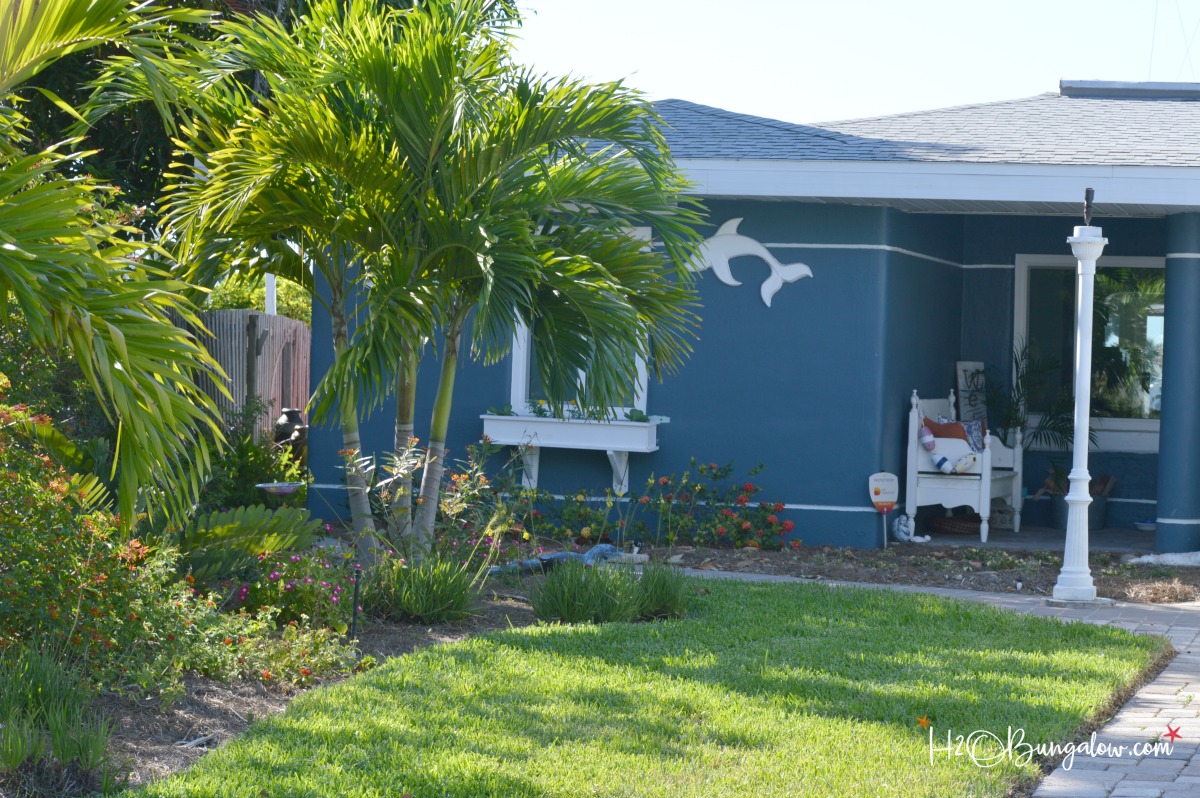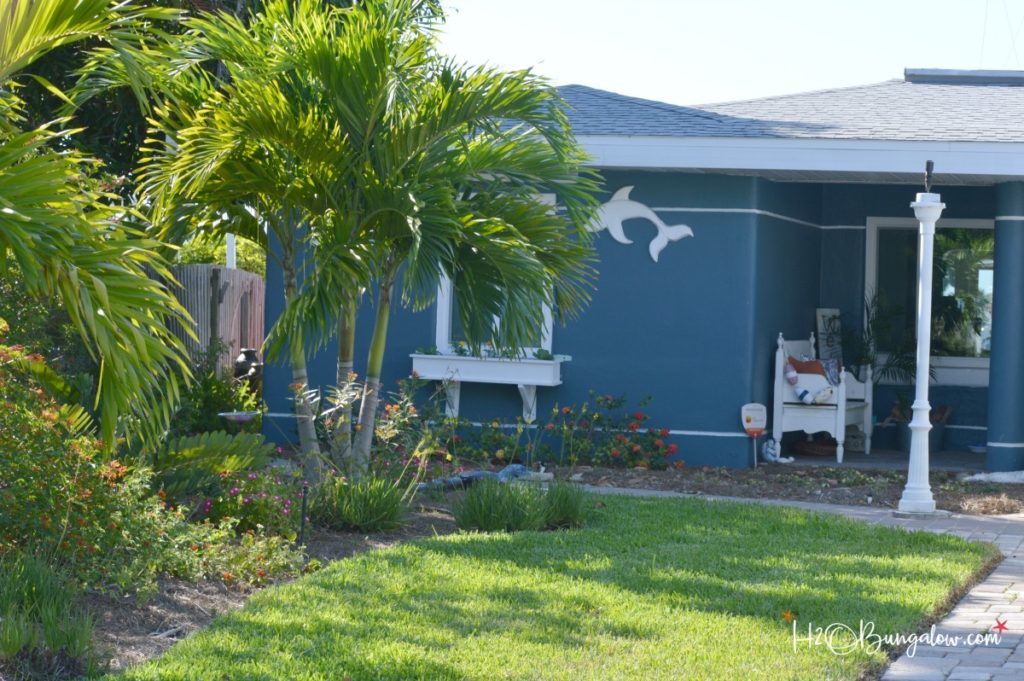 Our front yard is a certified wildlife habitat for pollinators. We have butterflies in the front yard everyday, it's really something to see. I shared how to build a buttterfly garden a few years ago. It's grown a lot since then!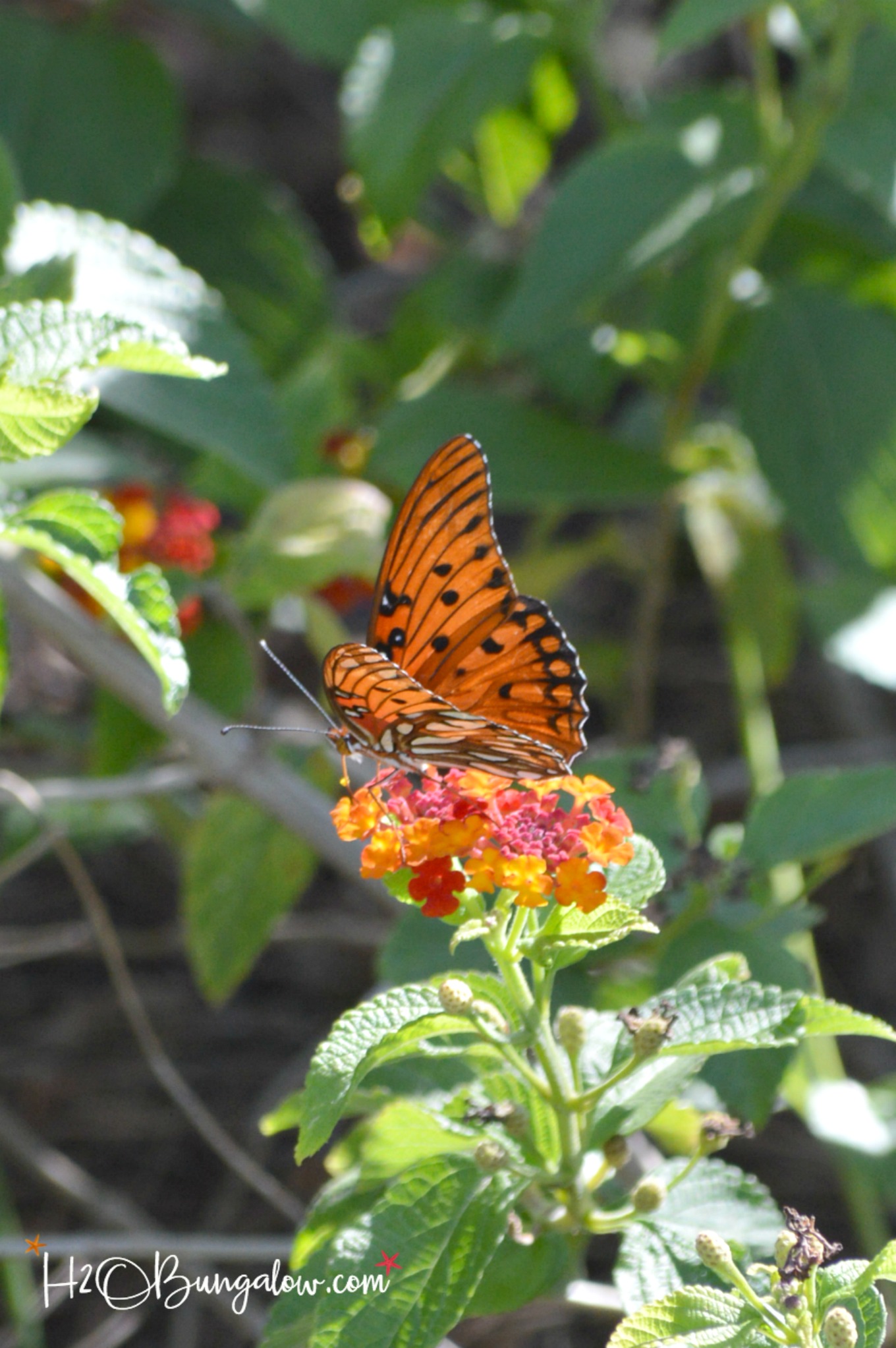 Pin and save this project to make a DIY turtle topiary of your own!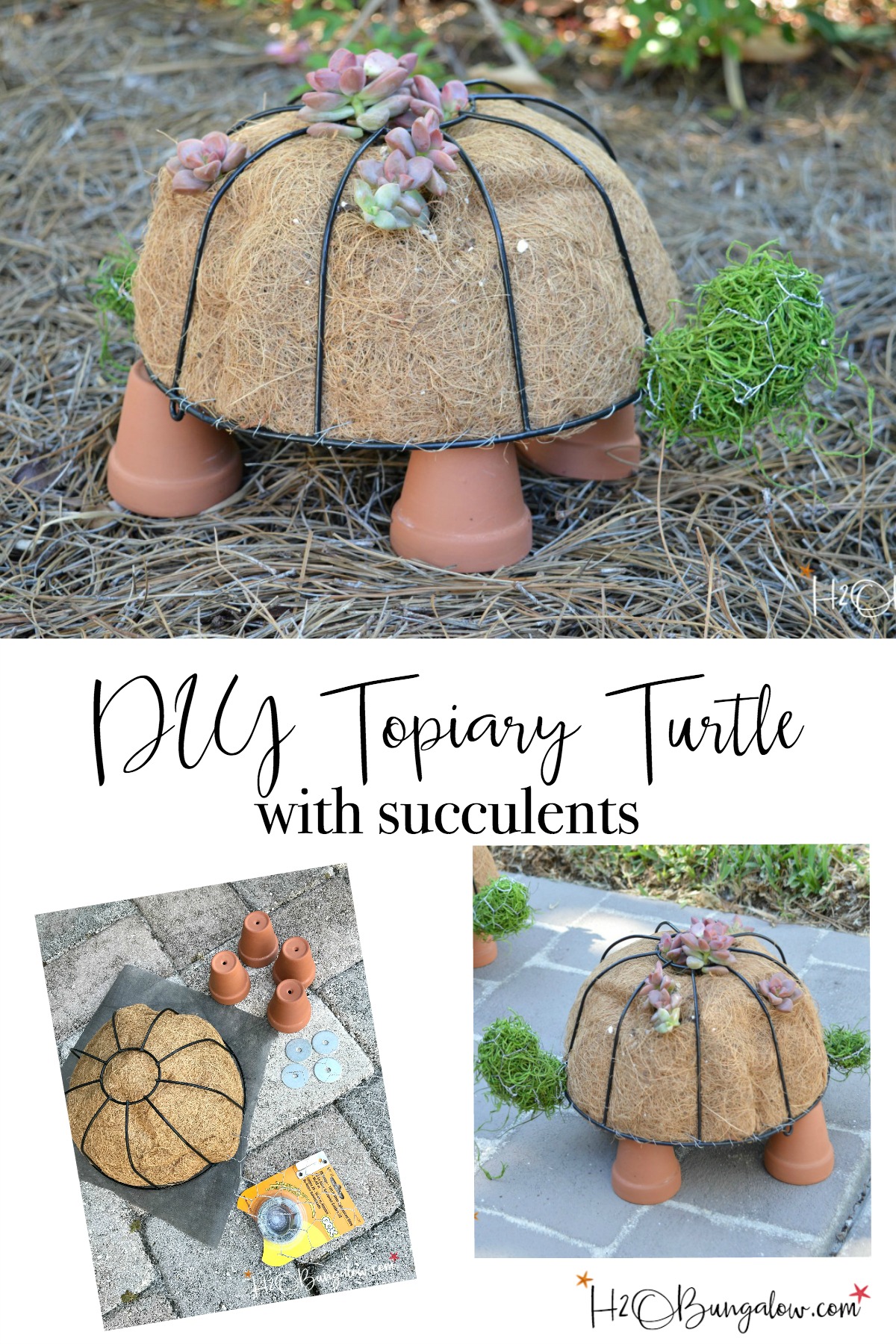 Don't forget to check out the other upcycled projects from this group too!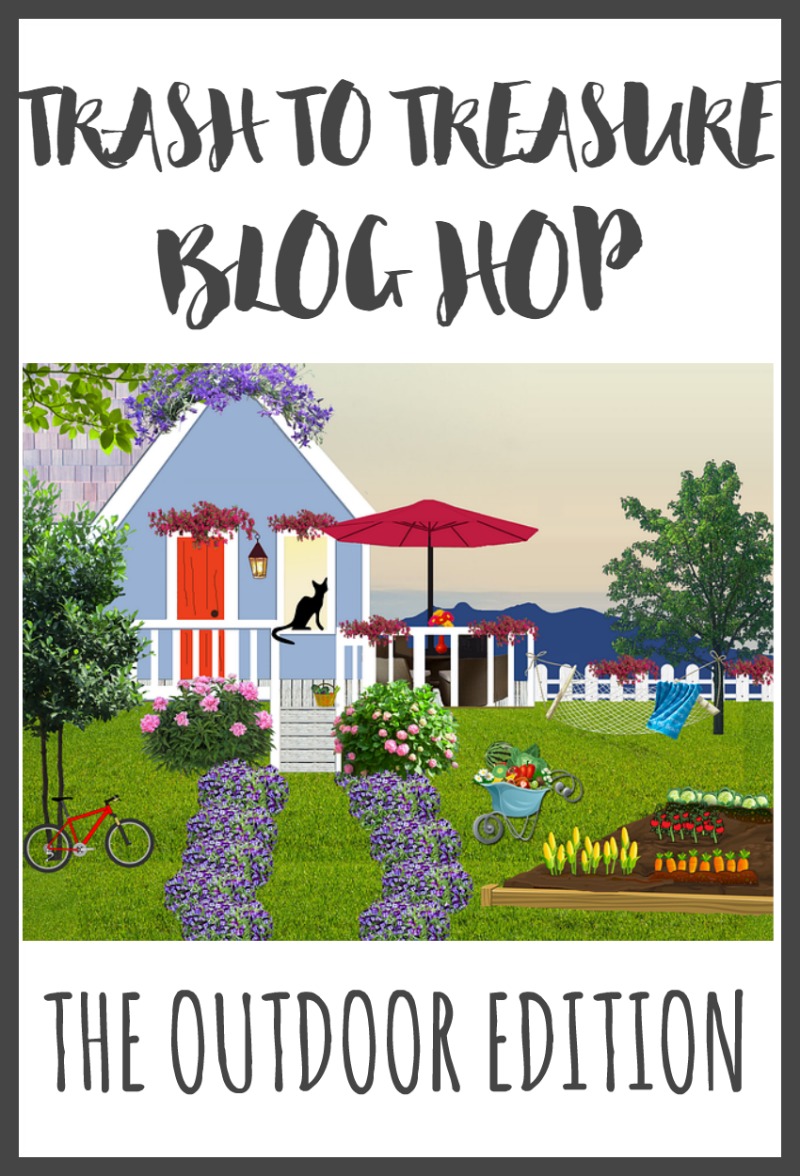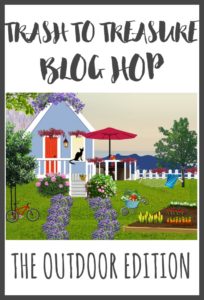 Kimm at Reinvented
Kim at Hunt and Host
Victoria at Dazzle While Frazzled
Pili at My Sweet Things
Randi at Dukes and Duchesses
Ashley at 3 Little Greenwoods
Courtney at All Things New Again
Lisa at The Purple Hydrangea
Tonya at Hey There Delyla
Sam at Raggity Bits
Denise at My Thrifty House
Wendi at H2O Bungalow
Jeanette at Country Design Style
Upcycling and reimagining things is not only fun but earth friendly and a good way to add personality to a home or yard. Do you have a favorite upcycled project you've made? What is it? Share below in the comments!