This is an excellent time to share tips for living through a renovation which translates into how to keep your sanity while you're building your dream home. I'm almost done painting our new bath and closet addition, the tile will go in next.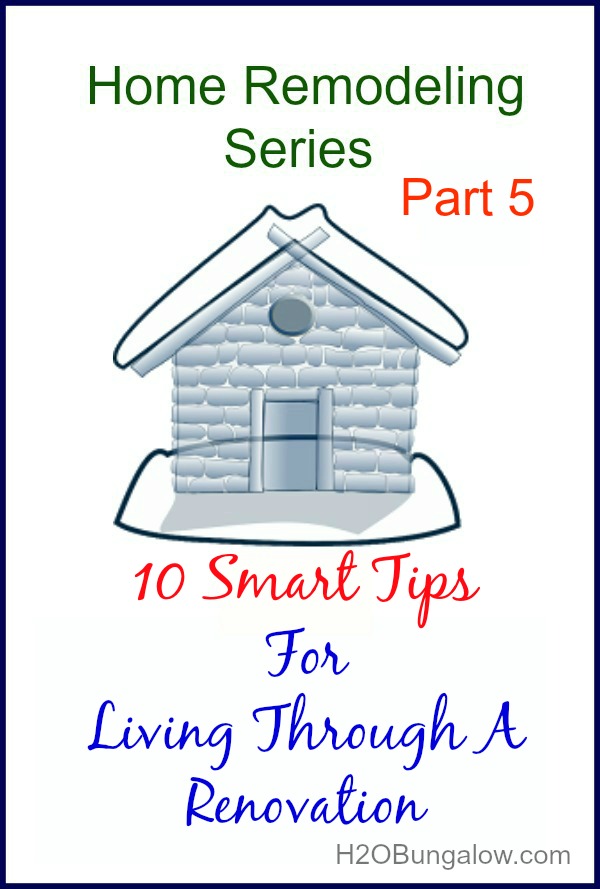 I see a light at the end of the tunnel…
And it's not a freight train 🙂
It's the end of our renovation project of adding a bath, closet and enlarging our master bedroom that has been in progress since last spring! Many times over the past several months, I thought I'd lost my sanity…and left it back there somewhere in time, pre-construction.
I might have even entertained the idea that I'd left it at the door, before I took the first step into this house.
When it was still for sale.
If my tips for living through a renovation make you think before you leap, label one extra box while you pack or add one more important item to your preparation list, then I will consider this post a success 🙂
The day your construction starts is an exciting one!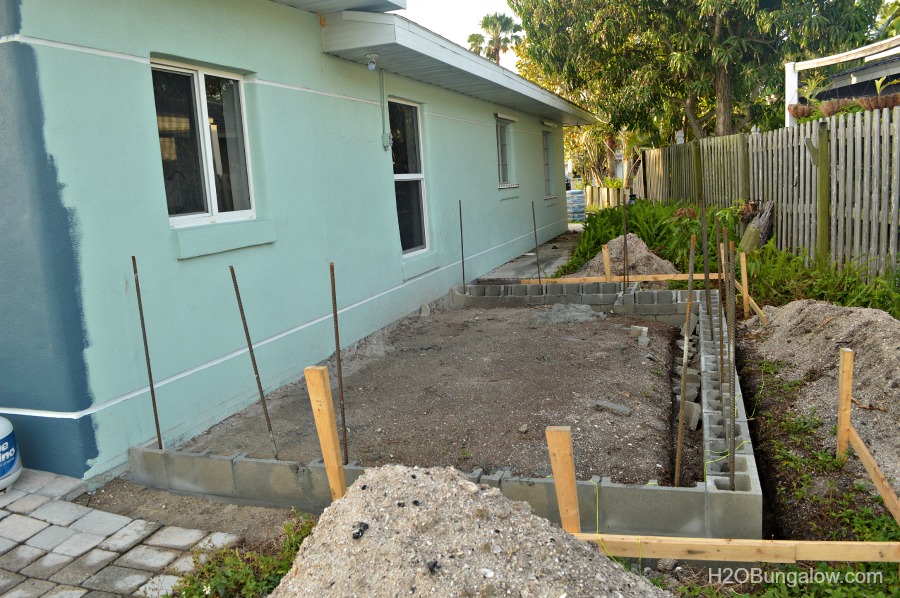 I know what you're thinking.
Ours won't be that bad. So did we. Now we've been boxed up for almost 5 months. This was the view from my bedroom window on Mothers Day of last spring:)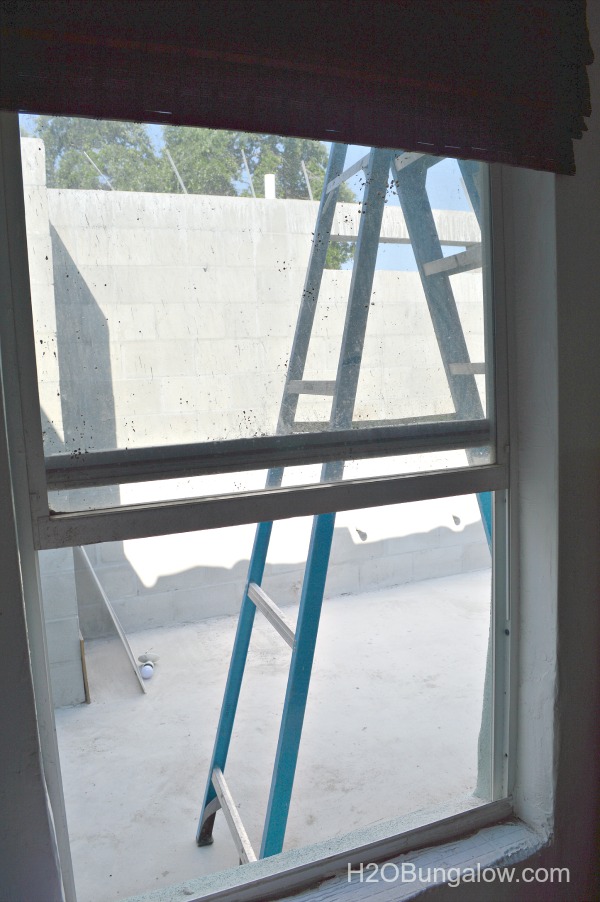 We've been sleeping on our boat since last May too. That part isn't so awful, she's comfortable and has all the amenities and comforts I need. The alternative is a futon in my office/storage room.
As I look back on these pictures of the progress, I'm laughing. Which is good. We've made it through Mothers Day, our son's high school graduation, a college graduation party, 4 sets of summer visitors which totaled about 40 days worth of visitors, Fathers Day, Fourth Of July, our son's departure to college and Labor Day with construction going on.
Has it been painful? Yes. Would I do it again?
Yes.
There were setbacks and surprises….Umm, whats an exterior wall doing in the middle of my house?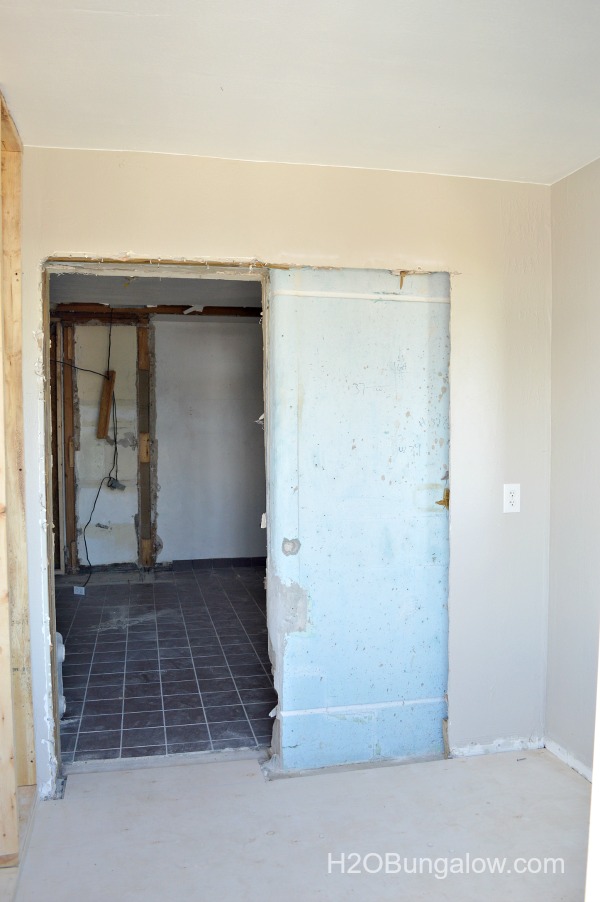 Our construction crew has seen me without makeup more than my own husband has over the past few months. Trying to find a dust free, private and quiet place to work has been a challenge. So was finding matching shoes, parts of my husbands military dress uniform that he HAD to have, the dress I wanted to wear out to a party and on some days even my hairbrush.
It all comes with the territory.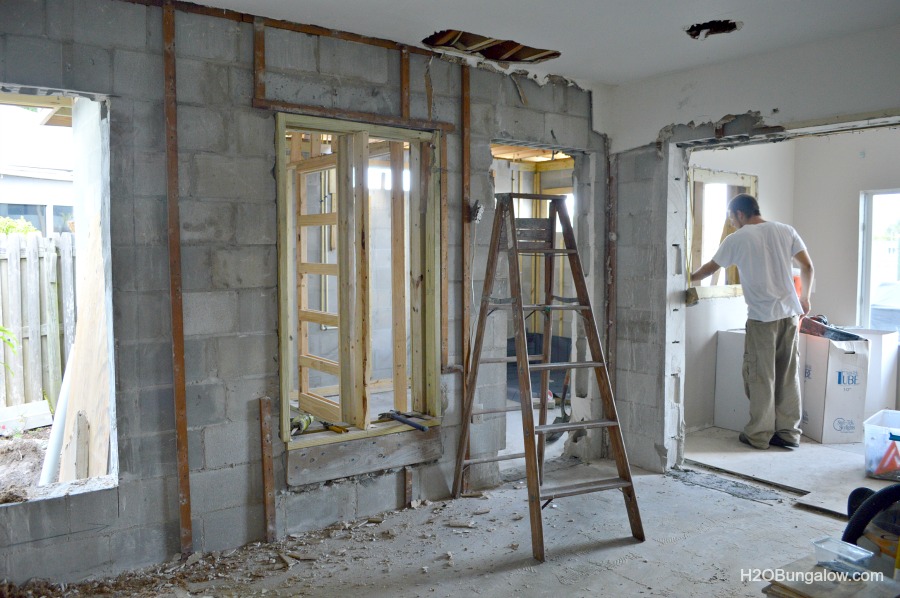 The good news is that all things come to an end, including construction! One day, it starts looking like progress is being made.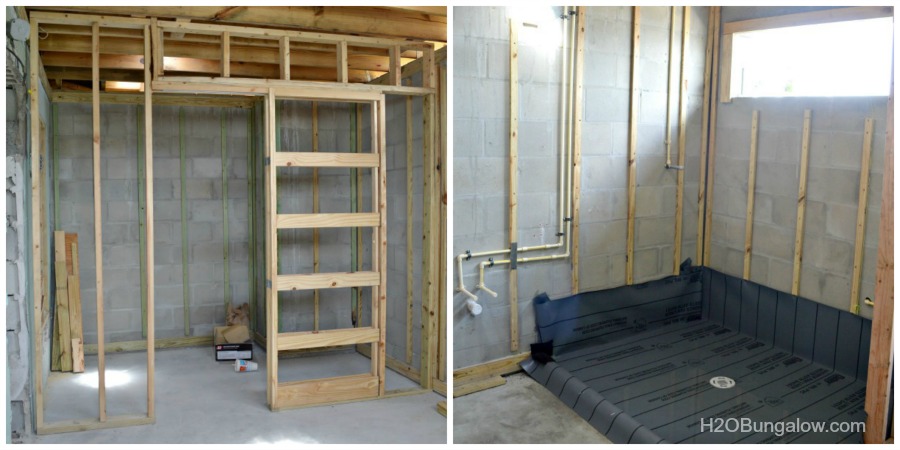 Walls go up, windows go in.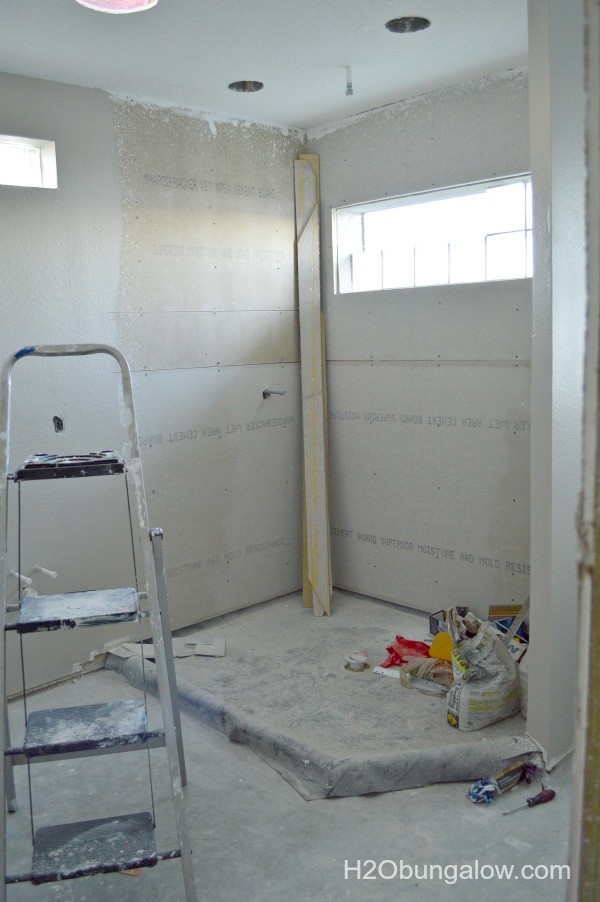 We aren't quite finished, yet. But I believe we have lived through the toughest part. Like I mentioned earlier,
…that light at the end of the tunnel is getting brighter 🙂
I've made a simple list of ten smart tips for living through a renovation that I believe everyone should read before starting a home renovation or remodel. Living through a renovating can be stressful and it can be rewarding. Let me help you increase the rewarding part and decrease the stress!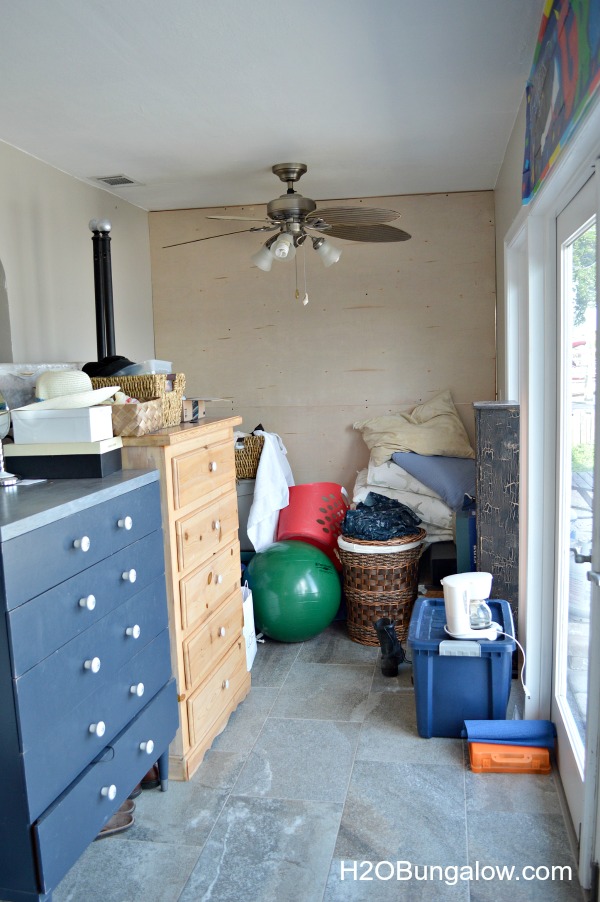 Ten Smart Tips for Living Through a Remodel
Label what you pack away.
When you're packing, keep out what you will need for the expected time of remodeling. Label everything. Pack the next season where you can easily access your boxes if your remodel takes longer than expected.
2. Recreate your most used spaces.
When having work done on a heavily used area of your home, move it. Especially for a kitchen or bathroom. Recreate it as much as possible. Even if it's a microwave on a table and your fridge is in the garage. Take the time to set this area up with all the items you'll need. Two years ago we built our outside shower and enclosed it to prepare for the first bathroom remodel. We didn't have an inside shower for over 3 weeks. Showering under the stars isn't so bad either 🙂
3. Clear out your living spaces.
Looking at your living area or any part of your house piled to the ceiling with boxes, furniture and whatever else, gets old really fast. Try to keep as much of your living space, especially what your family uses as close to normal as possible.
4. Cover and protect.
Even with a dust wall built, we had a huge amount of dust in the house. Cover anything that you don't want dust to accumulate on, including electronics.
5. Relax your cleaning standards and expectations.
Relax your cleaning standards. Dust accumulates, the floors are a mess and piles of personal items will grow. Even if I spent hours everyday cleaning it all, it would look like that again..really fast. Perfect and clean rooms will be reasonable later.
6. Change your air filters often.
Change your air filters often and replace them with high quality ones to catch extra dust in the air. You don't want to breathe the construction dust or recirculate it.
7. Plan for your pets.
Do you have pets to consider? Plan on how you will deal with yours. Will the doors to your home be open for hours at a time? Do they need to be gated off in a certain part of your home during their working hours?
8. Be kind to yourself.
Don't forget to be good to yourself. Take the bubble bath or treat yourself to a mani-pedi. Don't skip the work outs, they'll help keep the stress down! Do the little things that make you feel good.
9. Keep your sense of humor.
My last but probably most important bit of wisdom to share is keep your sense of humor with yourself, your spouse and your family. They will follow what you project. Your mood can be contagious. In the big picture it's just some dust and it will pass.
To sum it all up in a few words.
Prep well.
Keep your sense of humor,
and know….
there will be a light at the end of the tunnel
And it will be your newly renovated home!
Have you seen my awesome sponsors for this series yet!
I can't wait to show you how we've teamed up to make this home remodel my favorite project of all time…


Did you enjoy my Tips For Living Through A Renovation post? Be sure to read Part 1 The Series Overview, and Part 2 Planning Your Home Remodel, Part 3 Questions To Ask Before Hiring A Contractor and Part 4 Smart Ways To Save Money Remodeling in my series as well!