Knock, knock….Who's there? Lotsa…Lotsa who? Lotsa Love. Now that I have your attention with a really bad intro joke, I have a question for you. How do you spell love? Why would I ask as silly question like that? The obvious answer is L-O-V-E. True. But, around here we spell love with tiny feet and hands and it's filled with lotsa' love.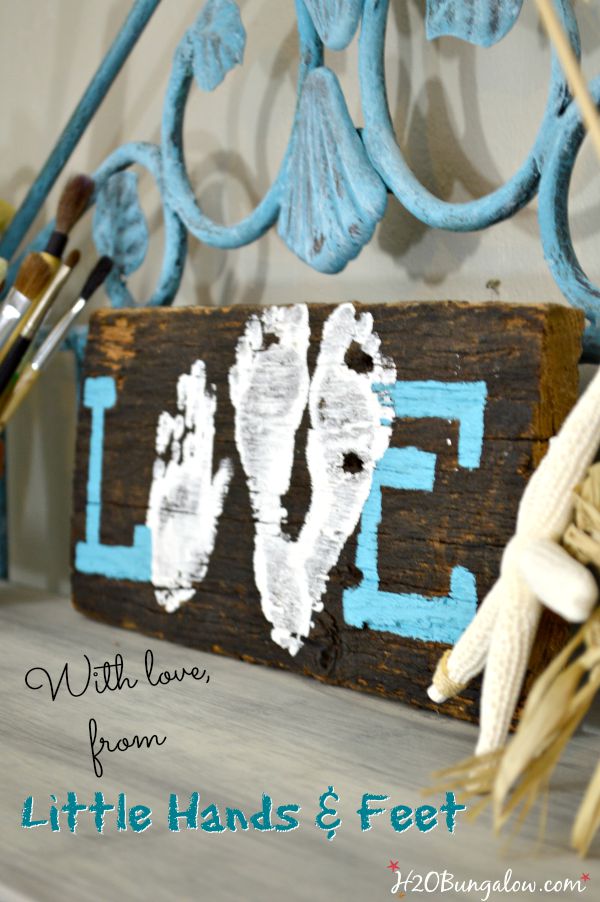 Did you know Grandparents Day is September 13th.
Can you think of a more meaningful gift idea than to spell love with tiny feet and hands on a wall plaque or small sign to hang?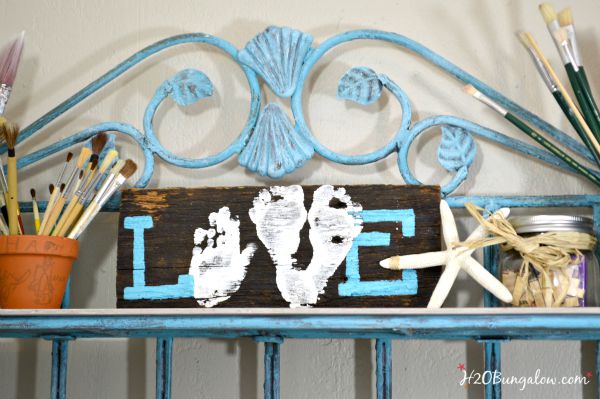 All you need to spell love with tiny feet and hands is a small piece of wood, a little paint, and of course,
little hands and feet.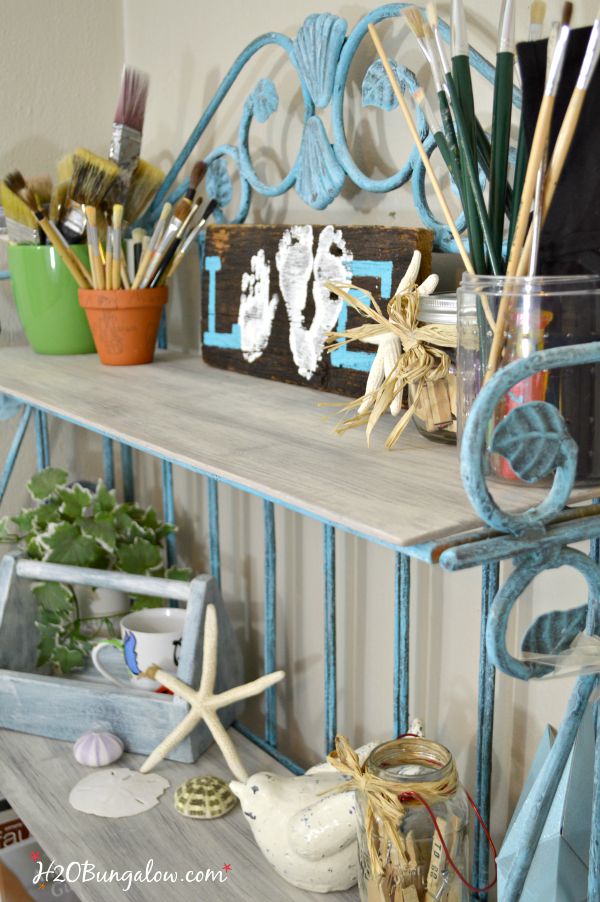 My daughter and grandson made this little hands and feet love sign for me earlier this year. It sits in my studio where I see it everyday.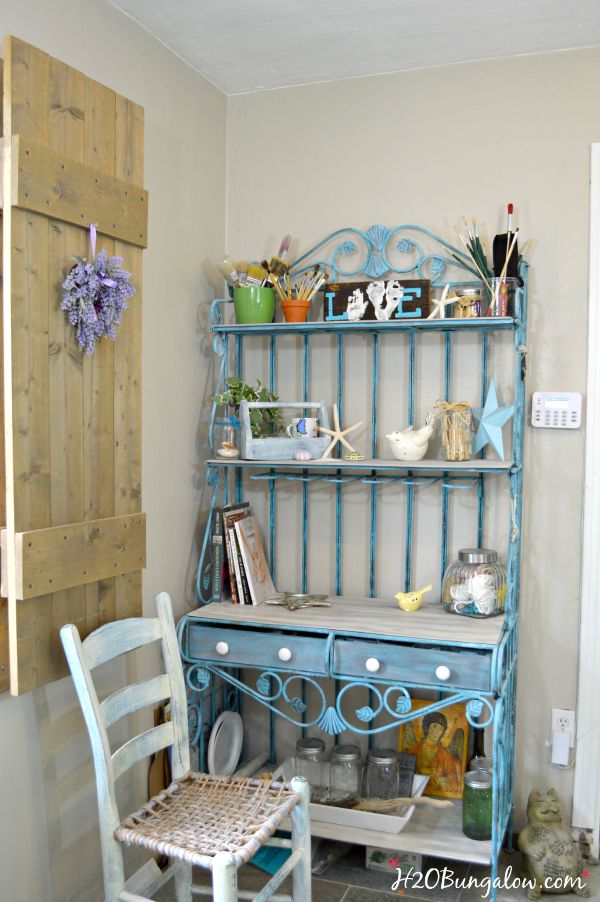 And I see it first thing, each morning as I walk in to work.
Do you want to spell love with tiny hands and feet too?
It's easy.. just forward this post and say "look what I just saw" -wink 😉 Gee, I'd sure like to have one of these too… and then casually mention, "you know, Grandparents Day is September 13th". You should set yourself up just fine to get your own spell love with little hands and feet sign.
…how do you think I got mine!
Maybe your kids or grandkids are a wee bit big for a Grandparents Day project like this. Here's a few more ideas that make beautiful gifts from the heart. My other grandson and I made this Mason Jar Vase together last year. I use my peppermint sugar scrub recipe all the time and it would make a terrific gift too.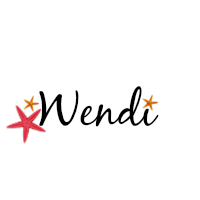 Love a good dose of DIY home decor, home improvement, the challenge of woodworking and creative ways to make your home look fabulous?
Me too!
I'd love to share mine with you. Click here to sign up for my post emails and I'll send a quick note when I have a new project to share.
Social media fan? Don't be shy, say hello! I love when you guys do that! I'm interactive on Facebook and I share lots of other projects and, useful inspiration for the home and content I don't share anywhere else. Follow H2OBungalow on Facebook here
Oh heck, just follow me on all social medias. We'll have some fun…promise:) Follow H2OBungalow on Instagram , Follow H2OBungalow on Twitter , Follow H2OBungalow on Pinterest, I'm on Periscope! @H2OBungalow
I use affiliate links in my posts. If you should make a purchase I will receive an itty bitty commission at no cost to you. Thank you in advance for supporting my blog…my two cats and our boxer dog