I'm working behind the scenes on another big home improvement project this week. So while my living room is covered with tarps and wood, I thought I'd share 5 creative dresser makeovers that you can do this weekend.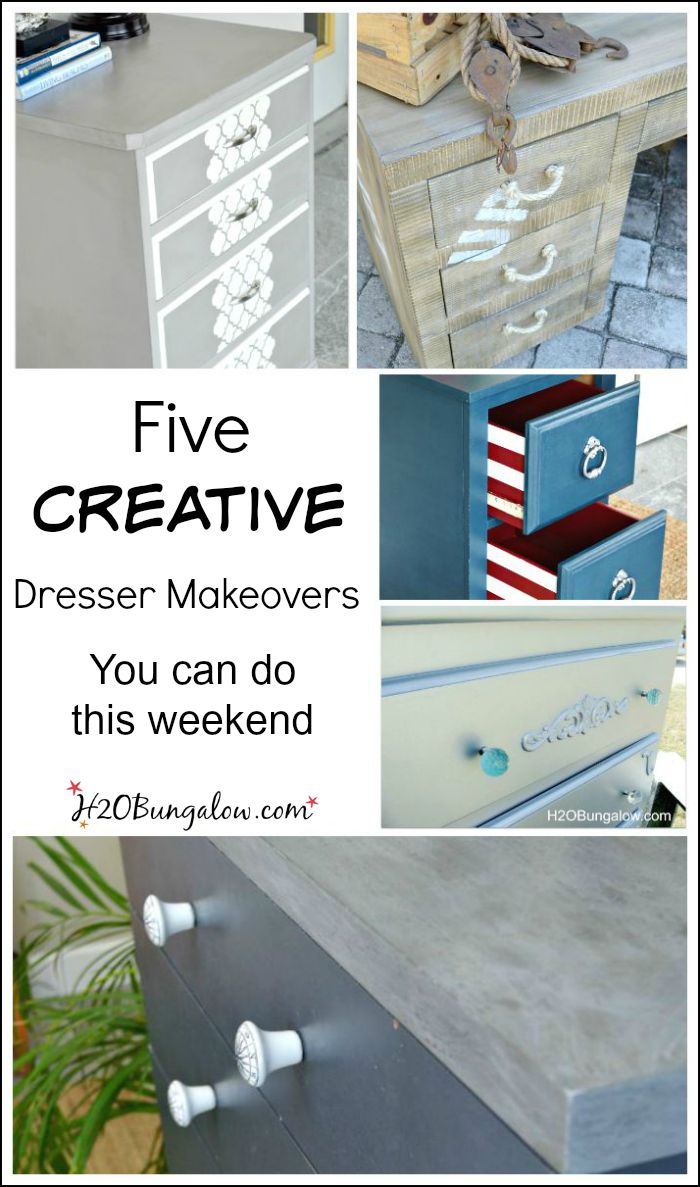 Besides BBQs and sneaking in a little beach time, isn't that what makes long holiday weekends good? An extra day to tackle one of those home projects that's been on the burner forever! So, let me help motivate you to roll up your sleeves with these uber cool makeovers. You'll also like this Stained Top, Painted Bottom Furniture Makeover.
My top five creative dresser makeovers
Ready? OK, let's go…
Just because its wood, doesn't mean it has to stay looking like wood.
One of my favorite paint techniques is to paint something to look like metal. This faux painted zinc metal topped maritime dresser makeover has just enough brute in it to be manly. I made this pre-blog so I explained the technique in my post. This is another oldie but good tutorial on painting a metal effect that you'll find helpful and read How to Paint a Dresser in 7 Steps. It's a great beginner's guide if you're new to painting furniture.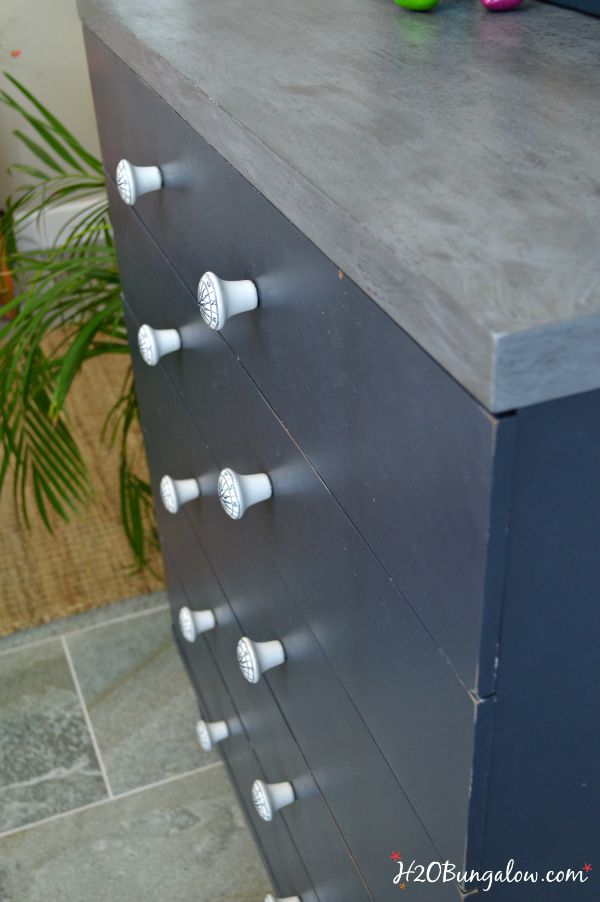 You don't need to use the entire stencil.
Think outside of the box when it comes to using stencils. I used a contemporary stencil and added the pattern straight down the drawer fronts for this upscale contemporary dresser makeover.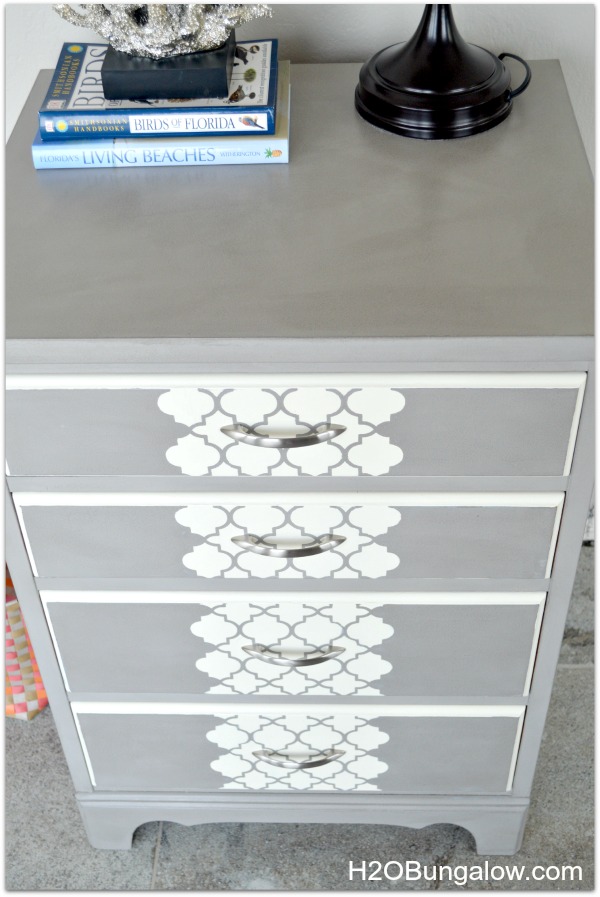 Work with what you have, but don't let it limit your choices.
Would you believe that this was a broken down white wicker dresser set before? I had to think outside of the cargo box, haha – bad pun, to come up with a way to make this furniture set work for a boy.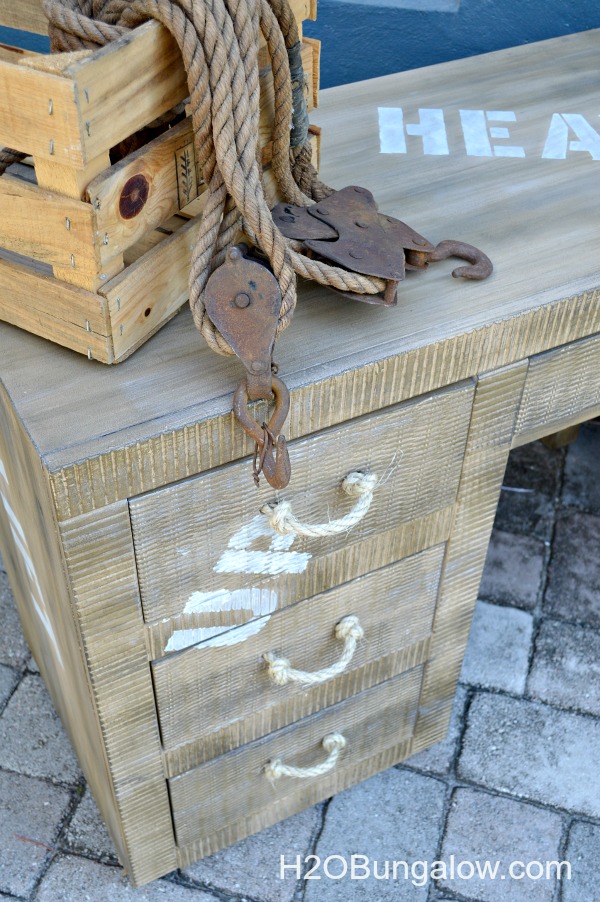 Surprises are fun.
I added a pop of color to the inside drawer edges for fun. When the drawers are closed, it's simply a pretty blue nightstand makeover.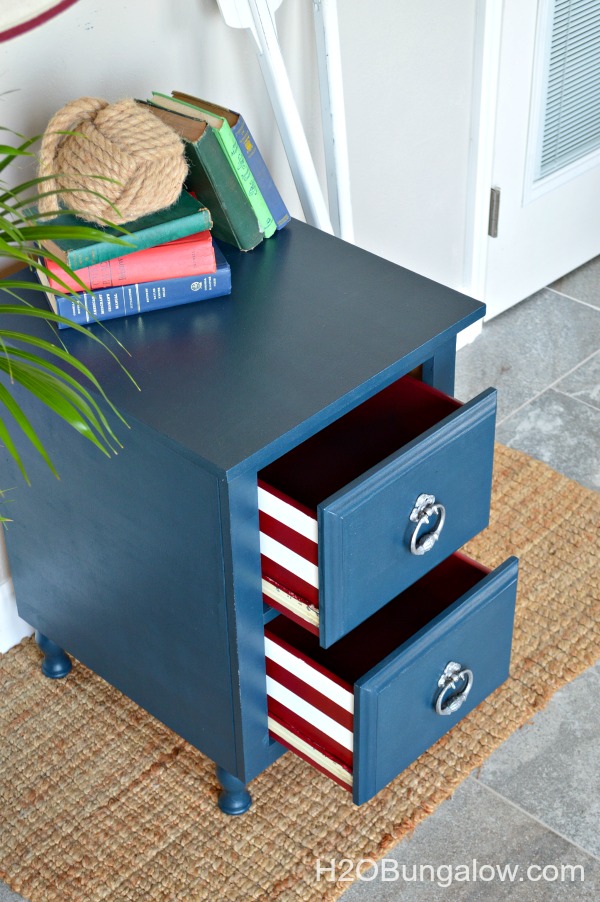 Add ons are cool.
I made this piece a lot more feminine by adding wood appliques on the drawer fronts of my daughters Silver Glam Dresser makeover . Too bad she wouldn't let me add more layers of glaze for depth. But, if she was happy, I was happy:).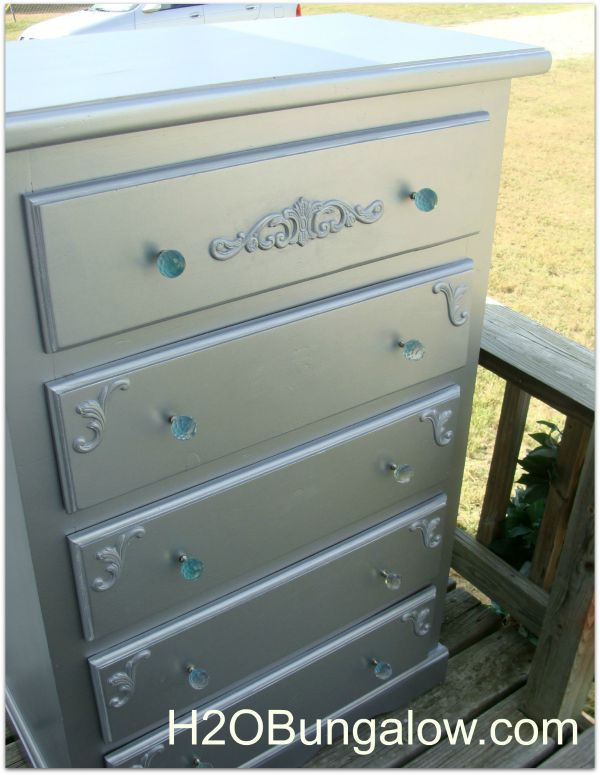 This short list of creative dresser makeovers is not even close to all my favorite furniture makeovers. Take a quick peek here to see them all in my Furniture Makeover Gallery. You'll find in-depth tutorials on most of these makeovers by clicking over to the original furniture makeover post. Some of these are early posts, the projects are super maybe not so much on the writing & photos, just overlook that stuff. OK?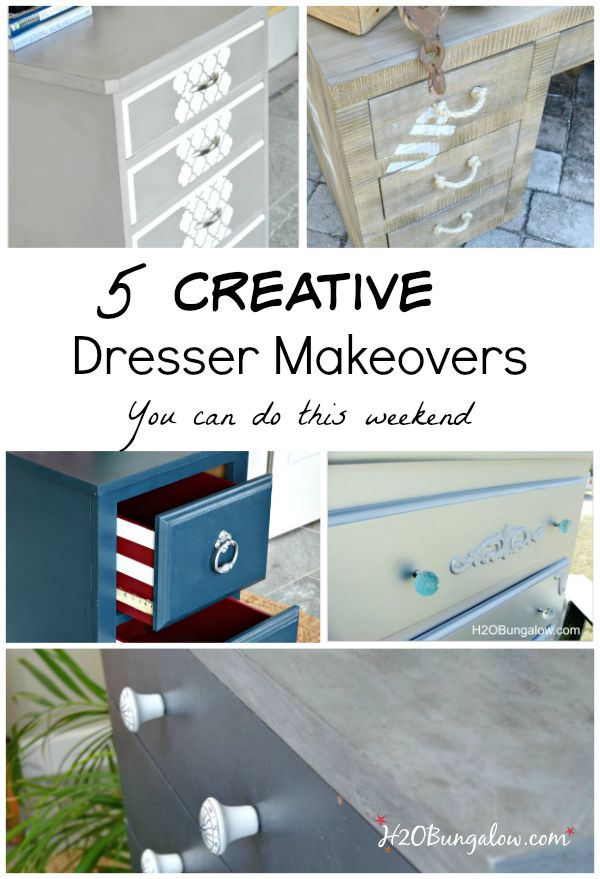 Have I inspired you to think outside of the box, pull out a piece of furniture you'd love to transform?
I hope so! Don't forget to pin this article for future reference;)
I'm taking advantage of the long 3 day weekend ahead to work on a project I've needed to tackle for a long while. Of course, I'm working in between some beach time and BBQ time with family and friends:) I'm sharing my newest home improvement project as it unfolds on my H2OBungalow Facebook page this weekend.
Come share with me what you're working on, or your favorite creative furniture makeovers!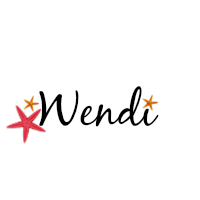 Love a good dose of DIY home decor, home improvement, the challenge of woodworking and creative ways to make your home look fabulous?
Me too!
I'd love to share mine with you. Click here to sign up for my post emails and I'll send a quick note when I have a new project to share.
Social media fan? Don't be shy, say hello! I love when you guys do that! I'm interactive on Facebook and I share lots of other projects and, useful inspiration for the home and content I don't share anywhere else. Follow H2OBungalow on Facebook here
Oh heck, just follow me on all social medias. We'll have some fun…promise:) Follow H2OBungalow on Instagram , Follow H2OBungalow on Twitter , Follow H2OBungalow on Pinterest, I'm on Periscope! @H2OBungalow
I use affiliate links in my posts. If you should make a purchase I will receive an itty bitty commission at no cost to you. Thank you in advance for supporting my blog…my two cats and our boxer dog