A good sailor is always ready. Ready for whatever adventure, situation or weather is around the corner. In our case it was weather, wind and waves to be more specific and because of it we ended up visiting Clearwater Fl by boat.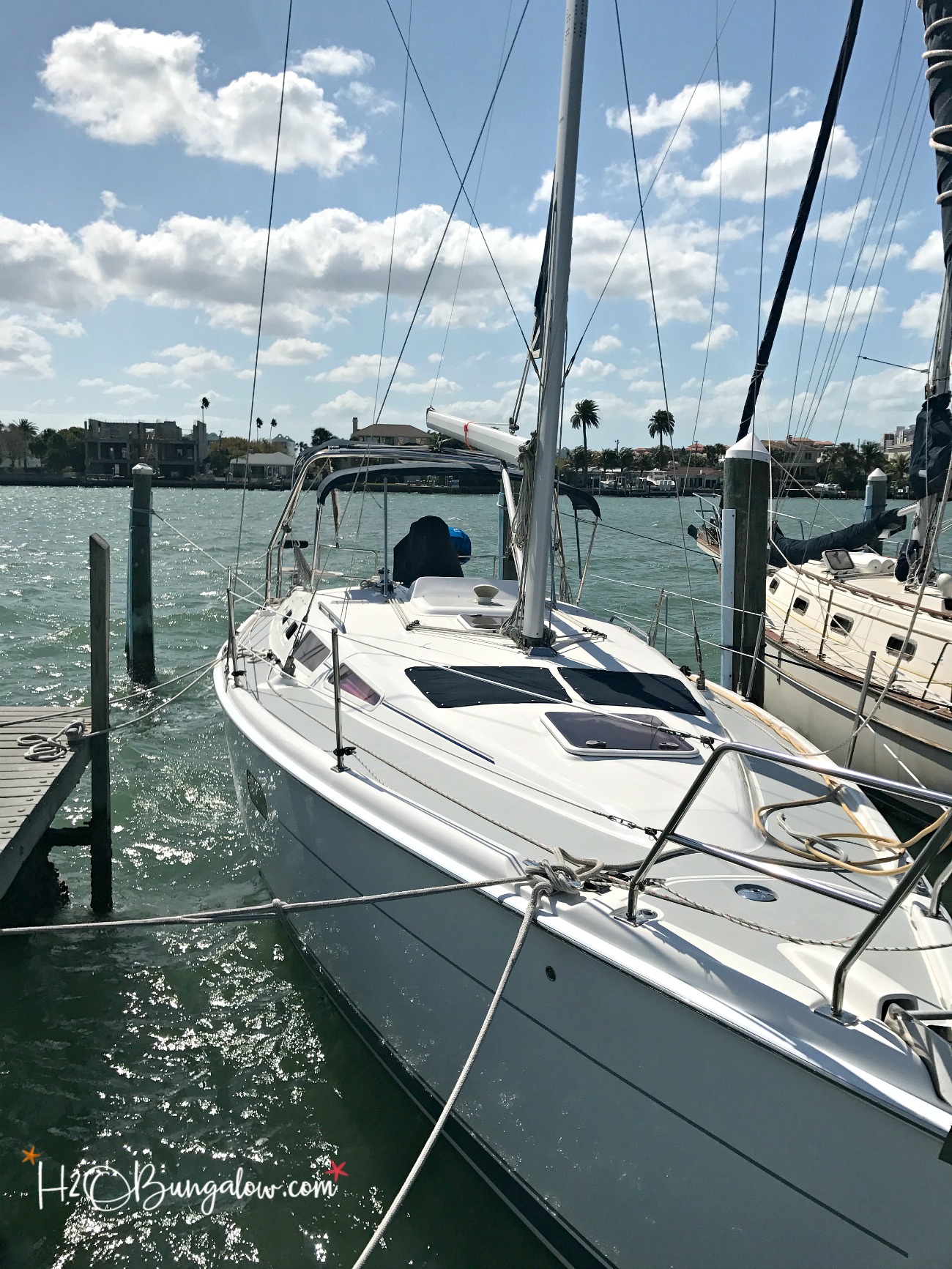 This trip wan't the adrenaline surging kind of trip that I shared with you guys last time my Dad and I cruised several hundred miles down the East Coast on his boat and battled high winds, rain and rough seas in the dark of night. Nope. It's been the kind of trip that's required flexibility and patience.
Unlike our crazy 500 mile 3 week sailing adventure to Key West, we only had a few days. A quick getaway weekend to reconnect and recharge our batteries. This mini trip that had been planned for weeks had a last minute change of course so to speak. We traveled north as far as Clearwater Friday evening before high winds gusting to 25 knots (roughly 28-29 mph) landed us in a boat slip hunkered down in the Clearwater Marina for the next 4 nights.
You may ask didn't we check the weather? Yes we did, in fact we use several weather apps. But weather forecasts can change quickly and the direction of the wind was a huge factor.
So there we sat, rockin' and a rollin'. Our boat shuddering with each swell from the bay that landed against the hull on and off for the next 4 days. Simple tasks like cooking a meal or making coffee could be a little challenging sometimes. I'd put something down and it slid away as another gust of wind pushed us over 🙂 Sleeping wasn't so bad because you just get used to the noise and a rocking boat is fabulous to sleep on.
…and we love sailing which means you take the good, the challenging and anything else that comes your way when on a sailing trip.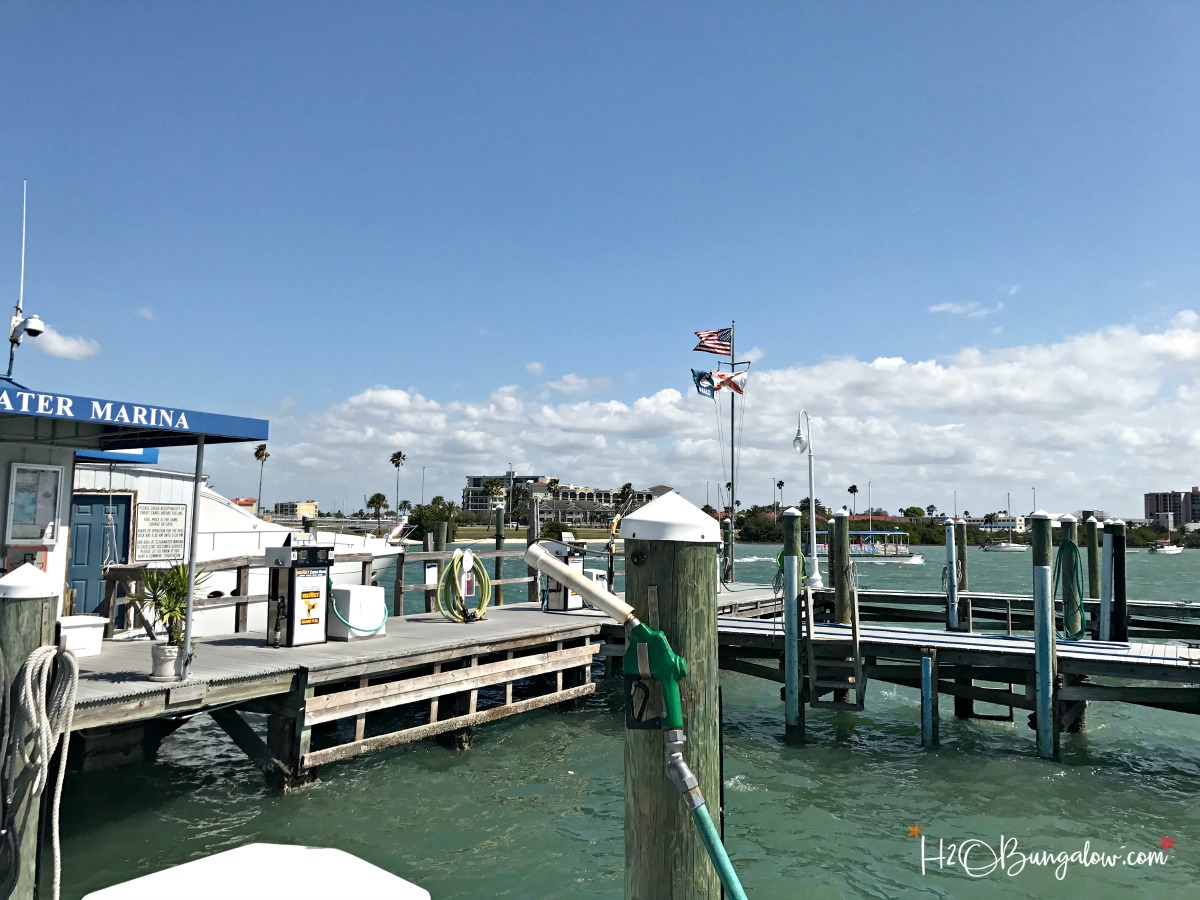 So a change of plans it was. Have you heard the sailors phrase "When you can't change the direction of the wind, you can adjust your sails" ?
Instead of reading a good book relaxing by a deserted island at anchor, DH and I took off to explore Clearwater Beach. Which is okay with me since I've wanted to see more of Clearwater ever since we moved to Fl anyway 😉 The Clearwater City Marina isn't a fancy marina but it is full of character by way of boaters and their boats.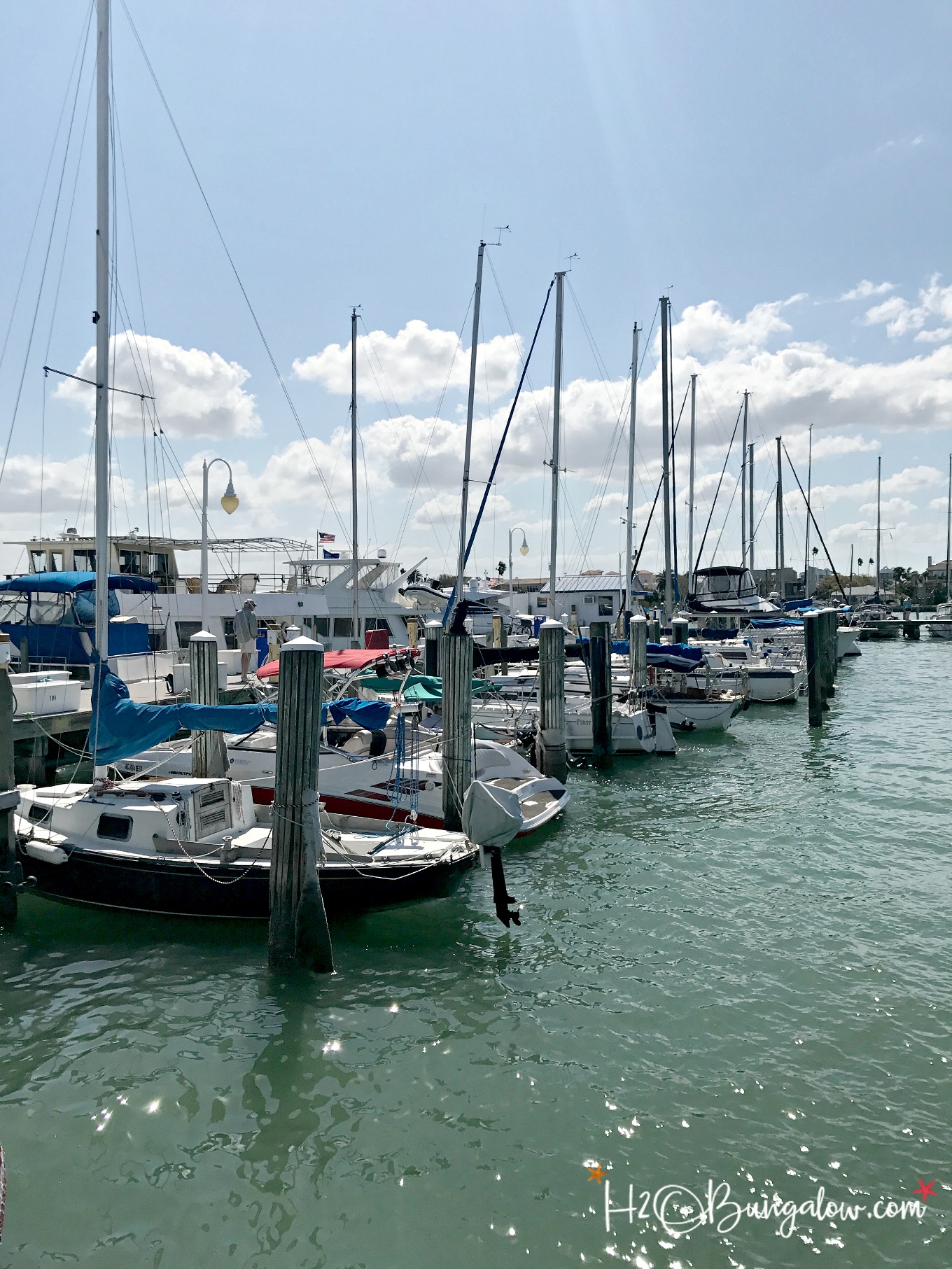 Exploring a town from a home base that's a marina gives one a very different experience and there's lots to see. I could so make that kind of gate!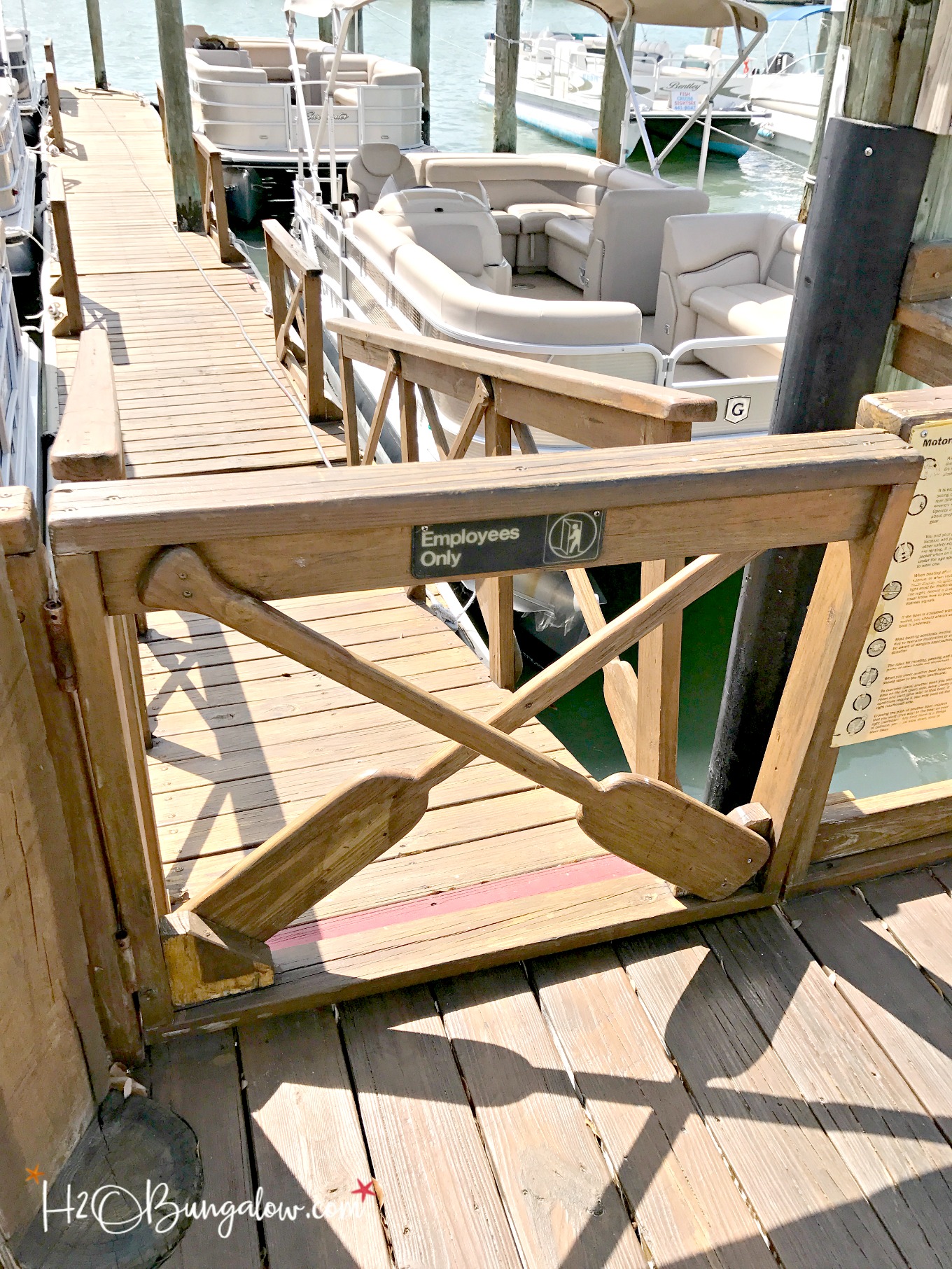 There's an economy of it's own that happens in a marina. Take a stroll down the boardwalk and you'll find boats for charter, rentals, ferry boats, dolphin sightseeing tours and more. There's one big booze cruise pirate boat that passed us several times a day with the Macarena song blaring every time they passed. I was ready to start dancing and partying after hearing that for the 10th time in 4 days;)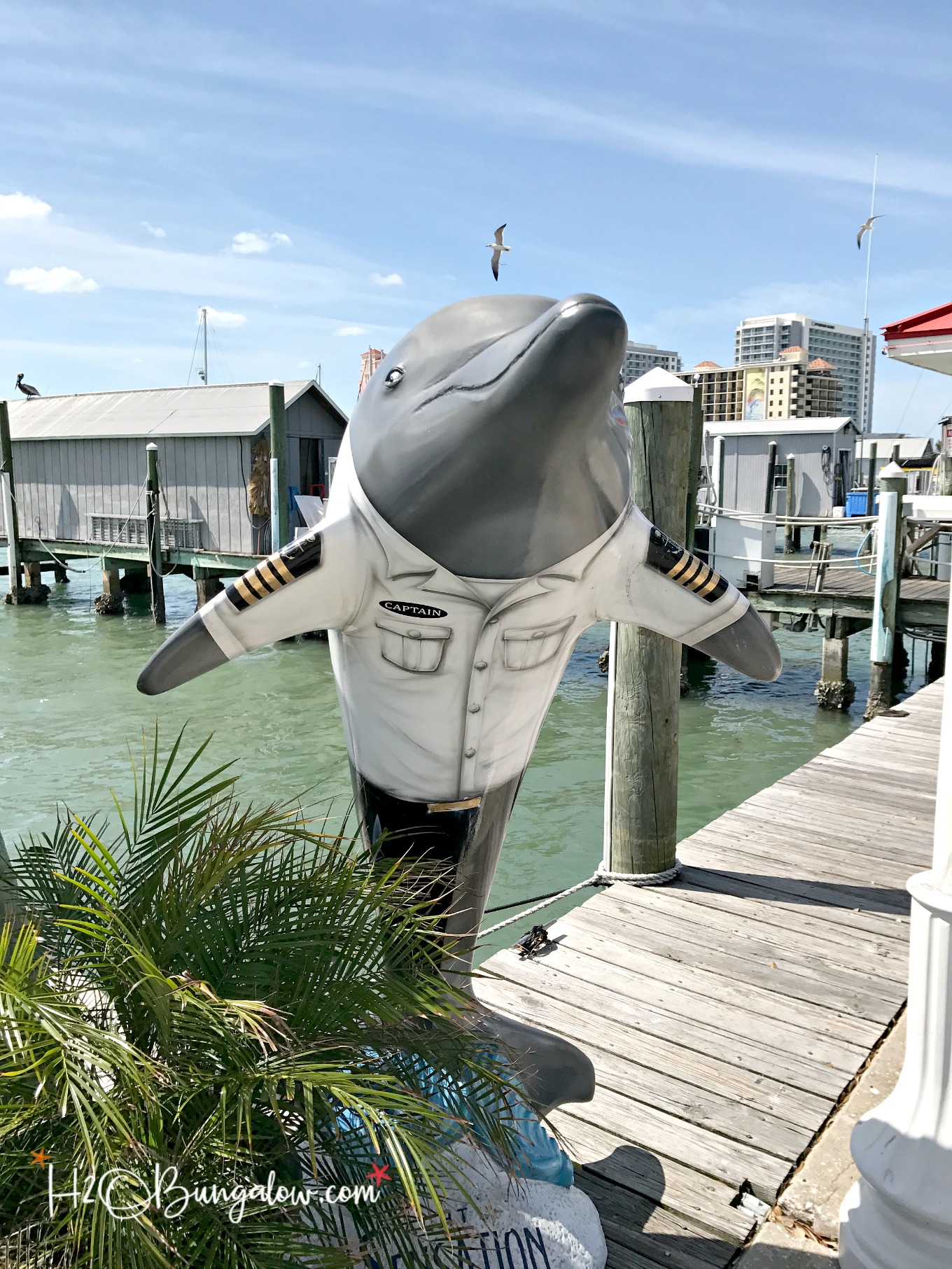 The City Marina is located in downtown Clearwater and right across the street from the beach. Clearwater is famous for it's pristine white sandy beaches and Spring Breakers. Thank goodness we aren't in the middle of Spring Break yet. This place will be packed!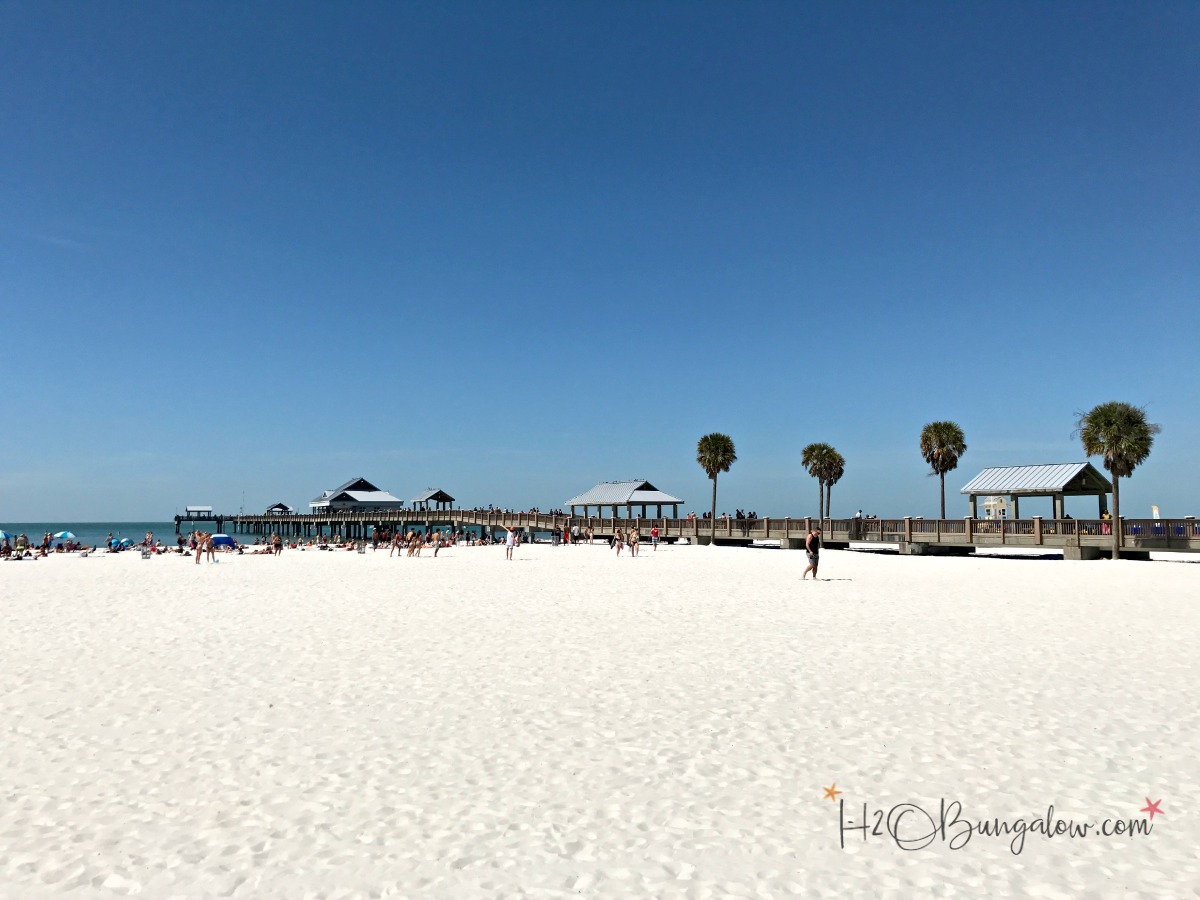 Each night at sunset the Clearwater Pier is lined with local craftsman and artisans selling their wares. Jugglers and acrobats perform in the park square located in front of the Pier and there was a big outdoor movie playing in the park too. I'm in love with the energy of this town!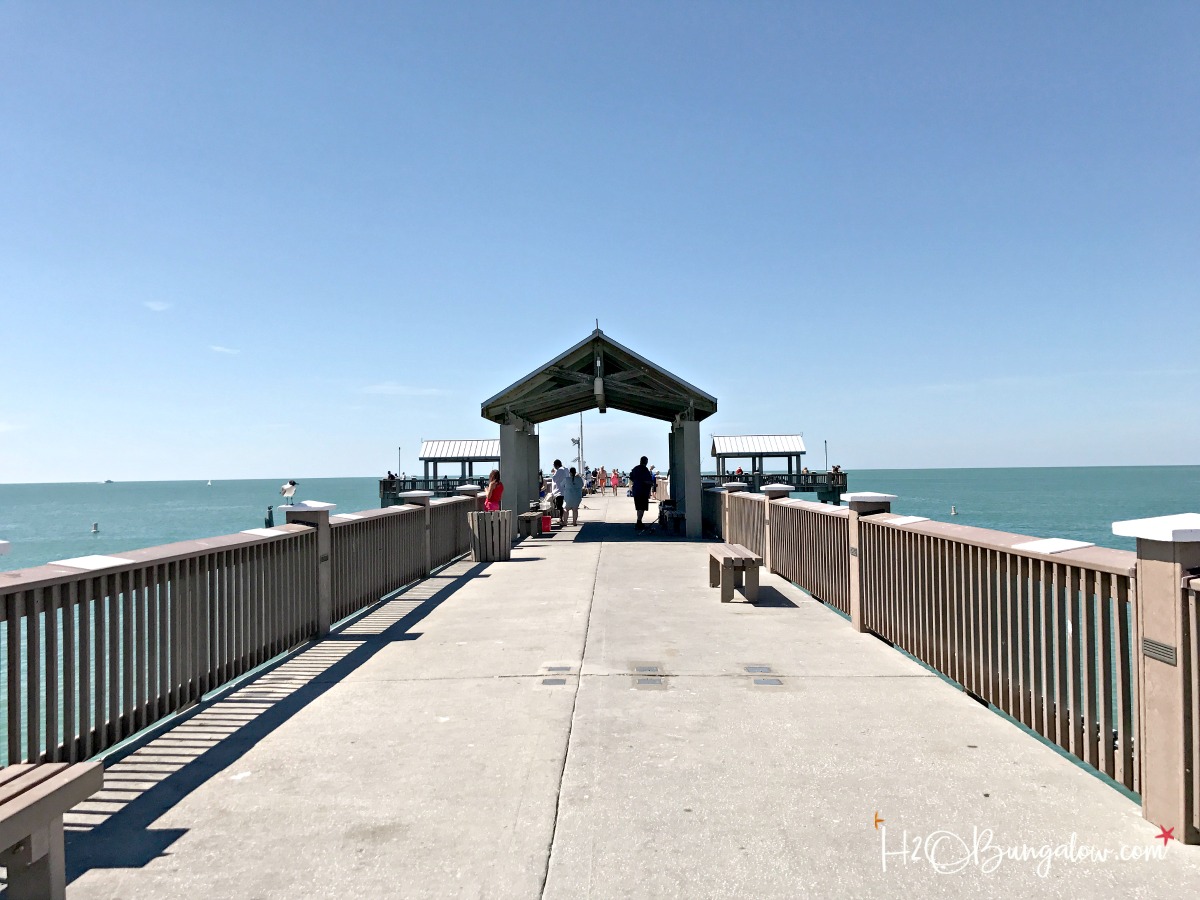 For $1 you can walk to the end. The little white dots are sailboats, probably lasers a small class of race boat.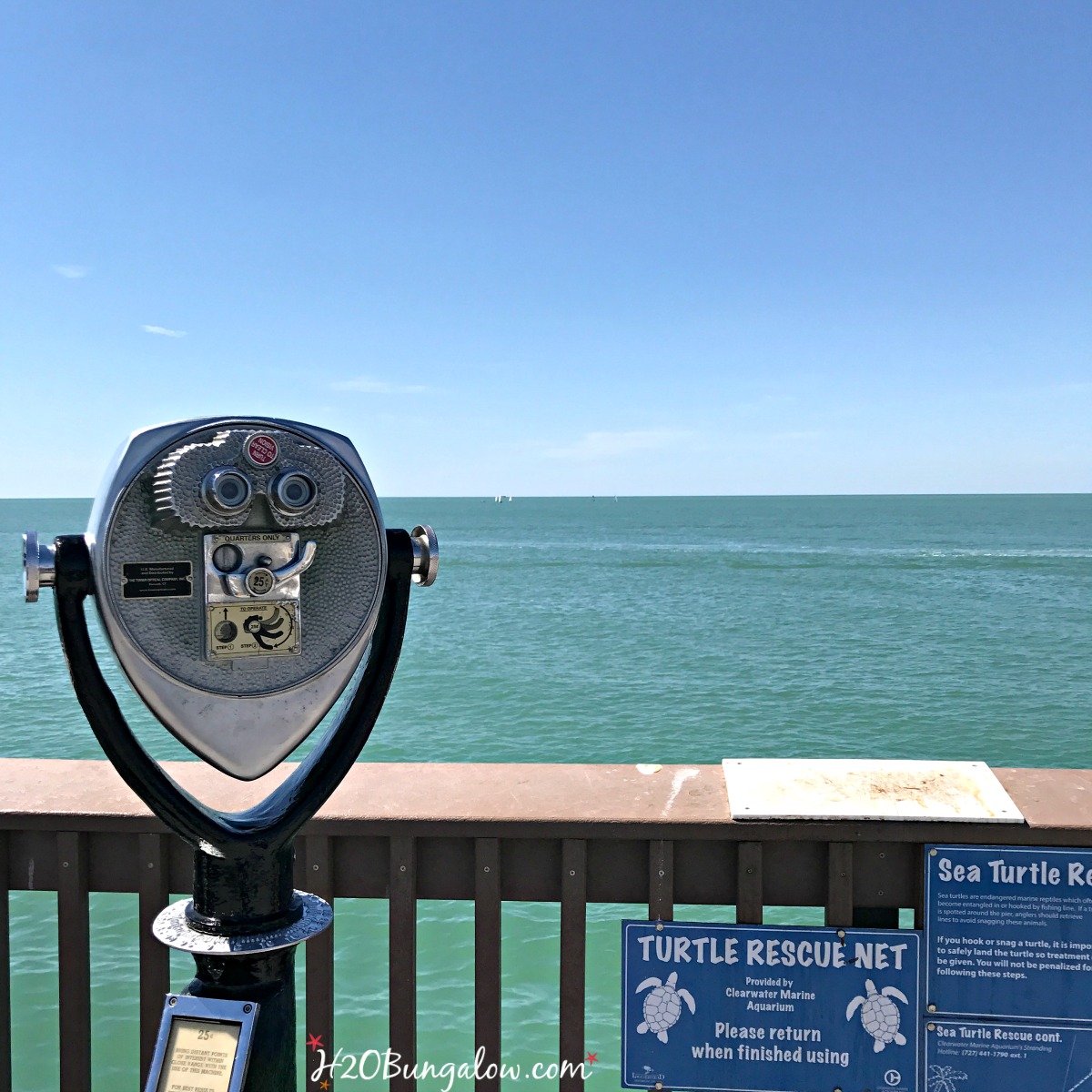 The locals like to gawk at the tourists too.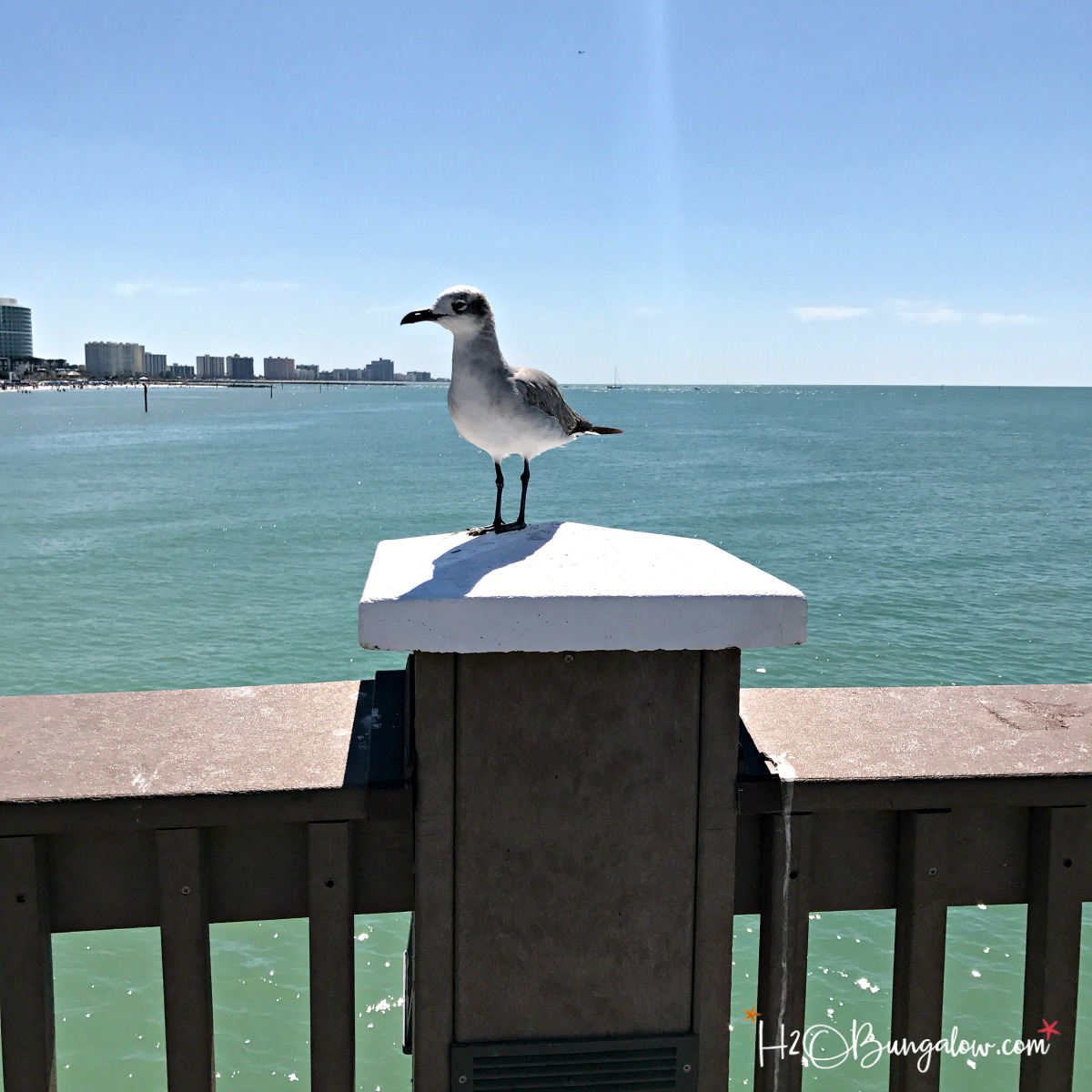 These lifeguard shacks remind me of the ones we had on the east coast growing up. We don't have any at our local beaches in Madeira Beach. Our beach town is way too small, so are our beaches.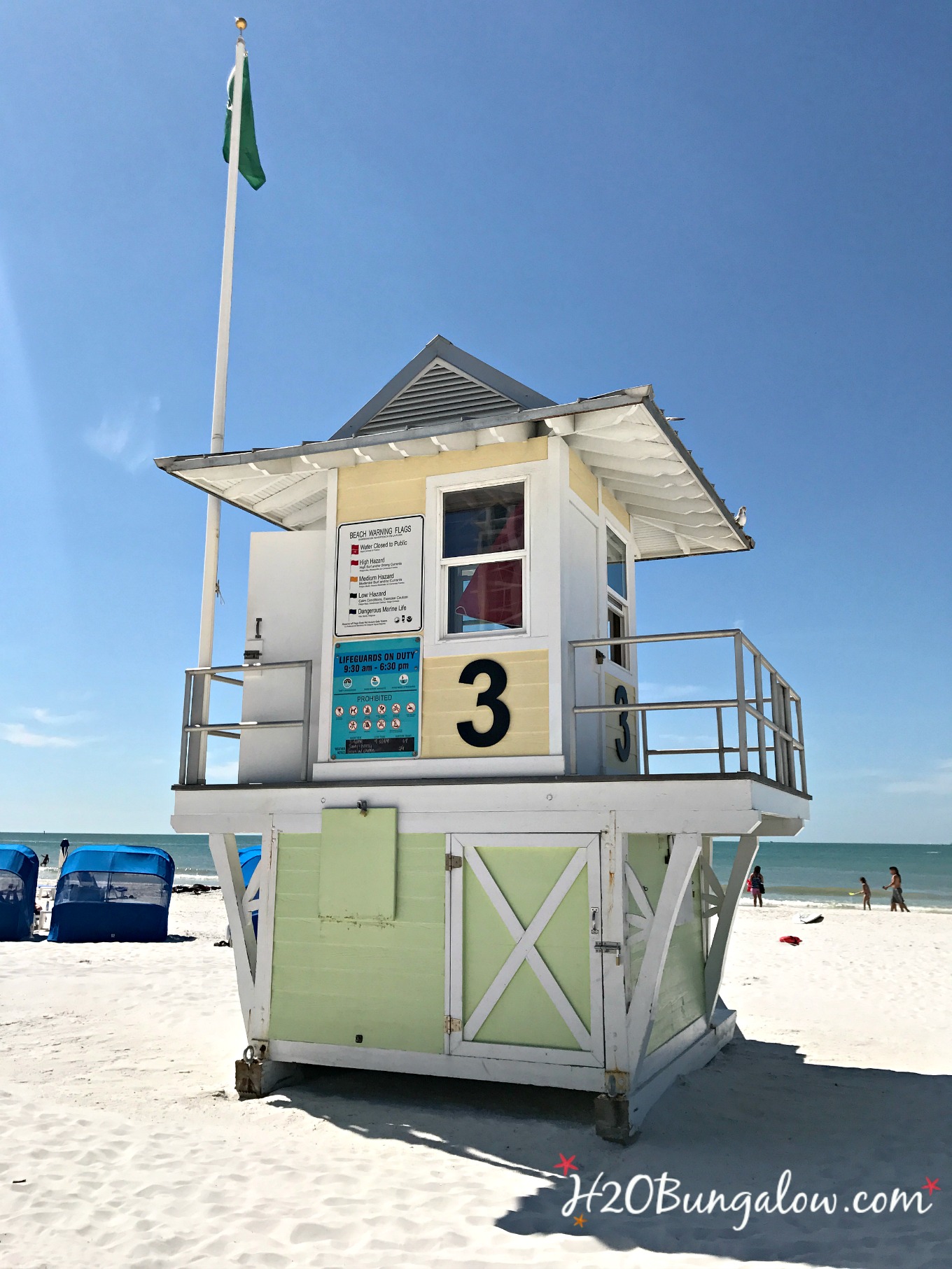 We are wanderers when it comes to sight seeing. We just roam and end up where we end up. One night dinner was spectacular at a local seafood dive, Cooters, where I had .79 cent oysters at happy hour. #Yum! #bringmeanotherdozen
We had a nightcap at Jimmy's Crows Nest and Iguana Bar, an open rooftop place with the most spectacular views of the entire downtown. See the marina on the right and the beach on the left? How's that for a perfect location?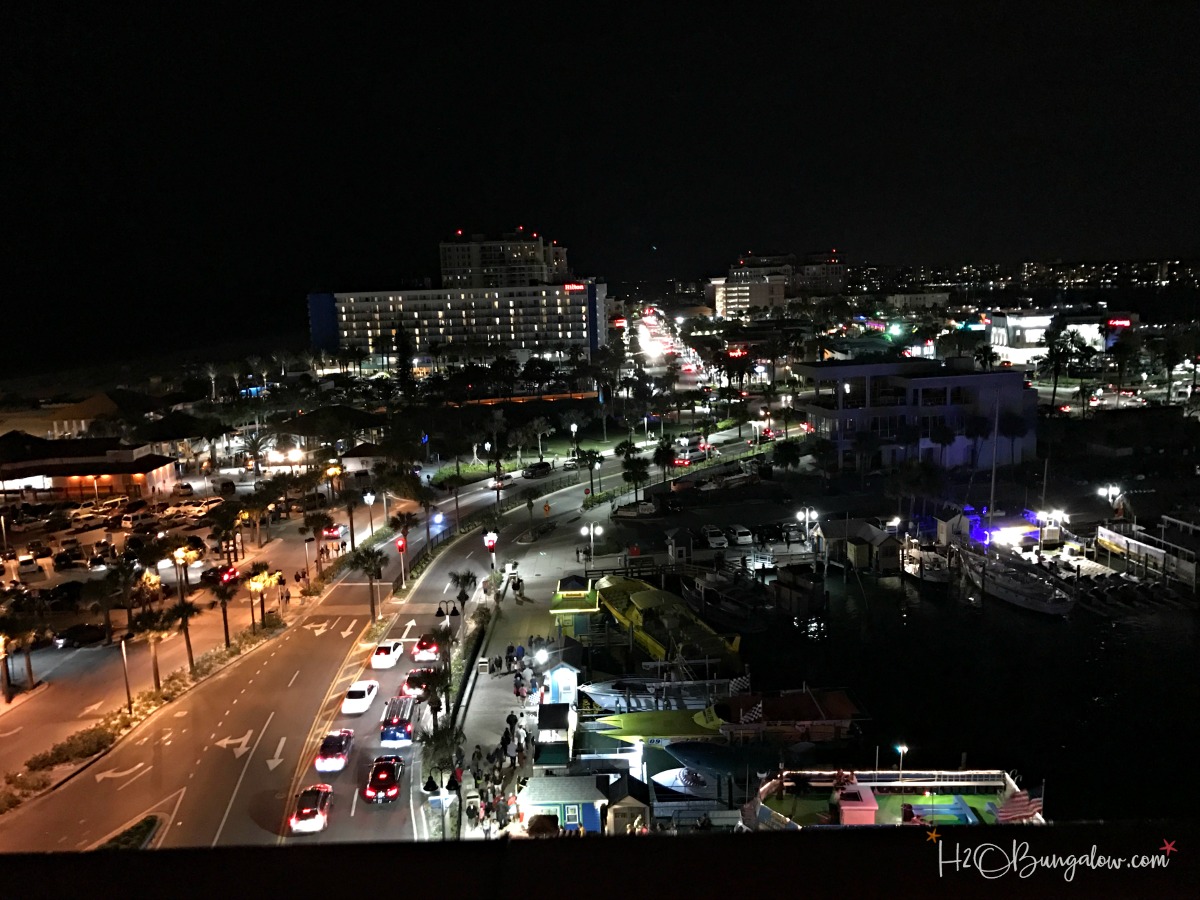 Quiet time together was still one of my favorite things from this trip. I have special memories of playing Yahtzee, spades and hearts till wee hours of the night at the beach growing up. I would have added scrabble to our game night but DH refuses to play scrabble with me (read #poorloser).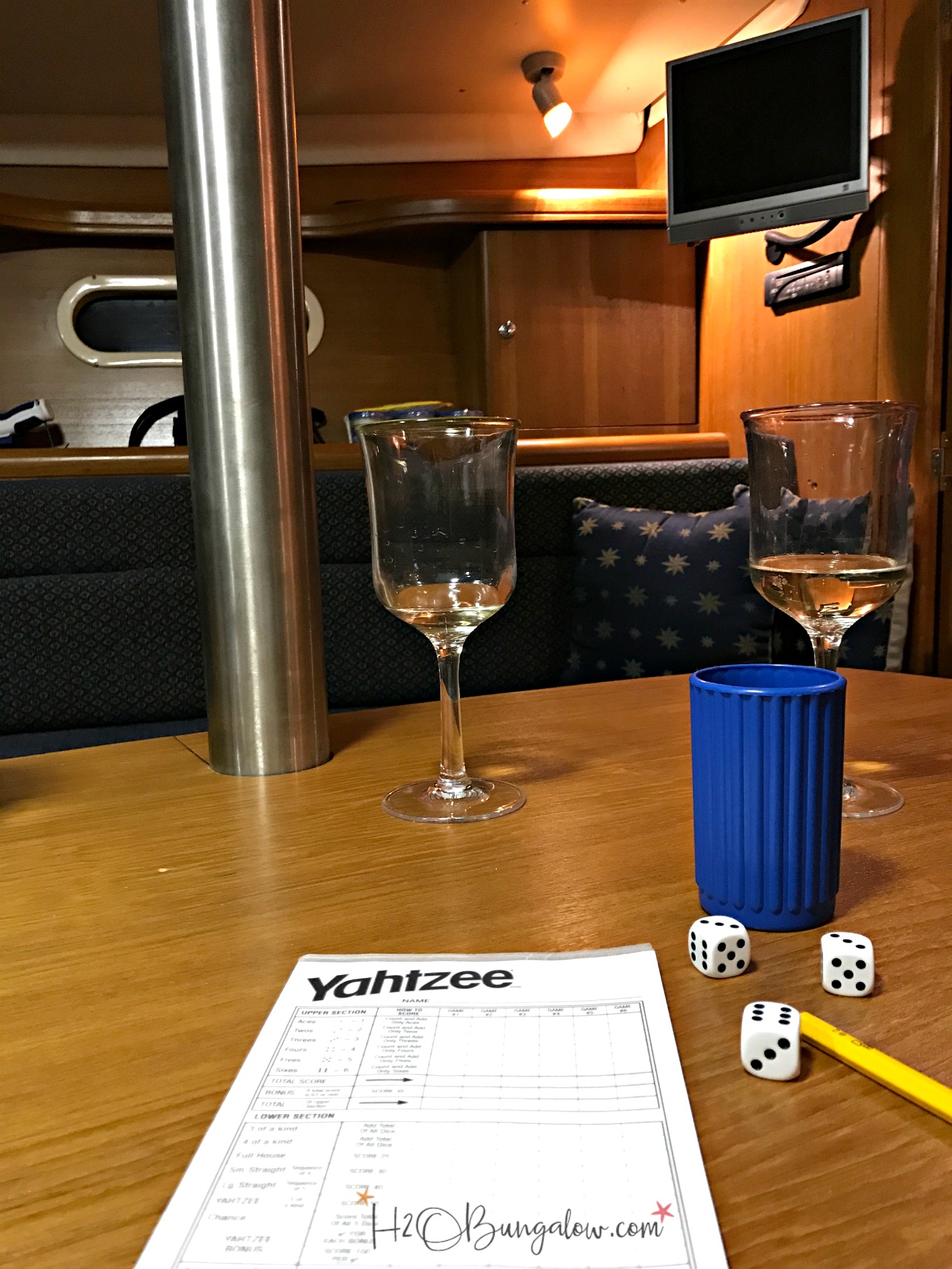 Tuesday afternoon the winds calmed and we were finally able to shove off and head home. Sailing is always an adventure and this weekend was full of fun and new memories. We'd made new friends in the marina, explored the City of Clearwater and had plenty of laughs.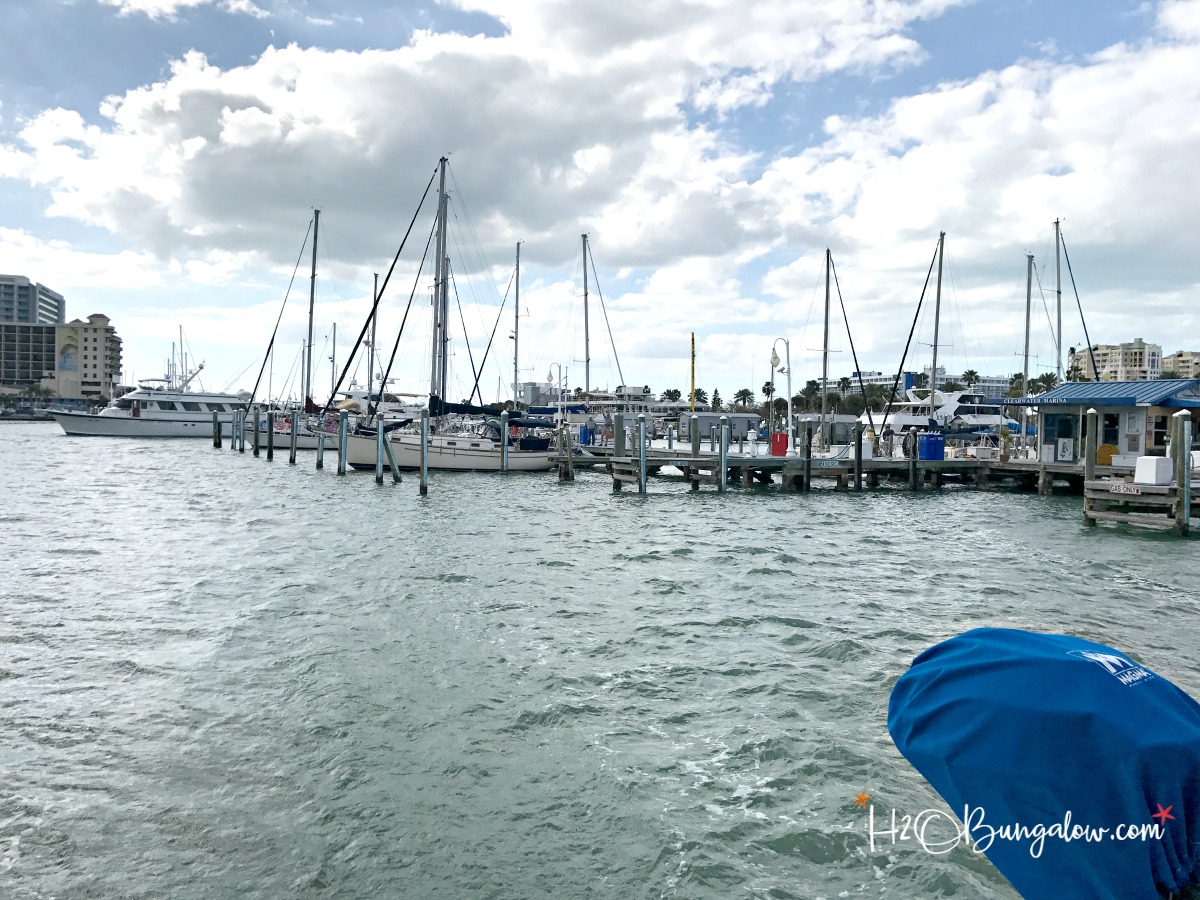 Anyhoo, I've been meaning to share a little of the beach life with you all and thought this trip would be loads of fun to share.
I'll be back in a few days with a new DIY project.
Do you have a favorite local getaway near your hometown? Share below in the comments section!