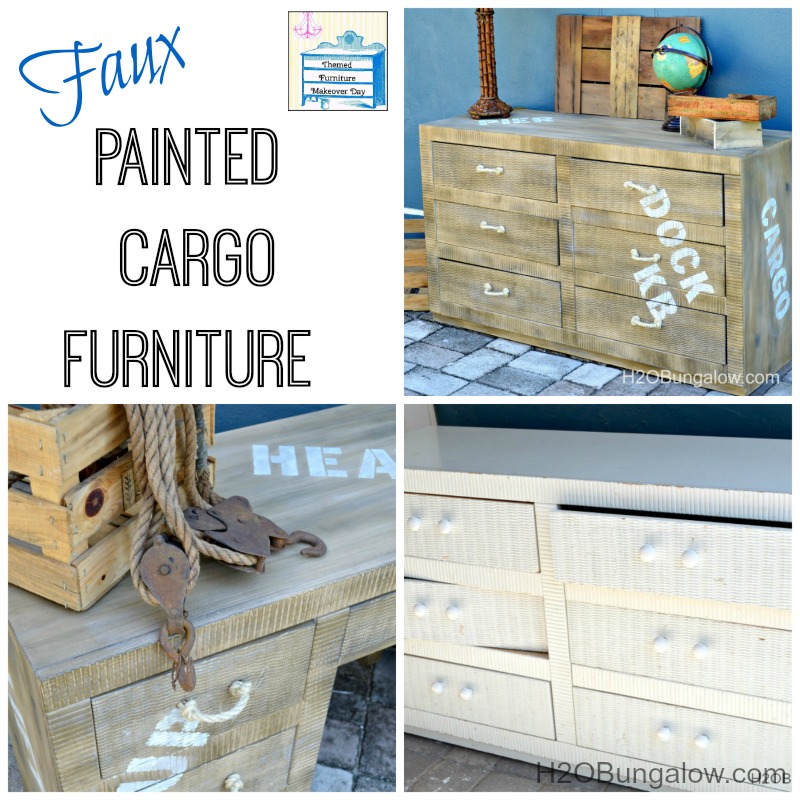 Hi there.  Let me introduce myself, my name is Mud and I'm going to share a tutorial for faux painted cargo furniture today.  It's also Theme Day for furniture makeovers and you'll find some super projects from fabulously talented bloggers linked below too!  Here's a link to the September and August Theme days.
I transformed a beat up white wicker bedroom set into something a rough and tumbly an 11 year old boy would love to have in his room.  Whoaaa… white wicker you're thinking, for a boy??
I can assure you…
There's nothing feminine about this industrial style furniture that looks like it's just arrived from the Congo on a big freight ship!