Summer is fast approaching. Are you ready to relax and enjoy your backyard? Or do you cringe at the thought of spending time outside because your backyard is anything but inviting and relaxing? I do. I seriously do cringe and feel overwhelmed when I look out our window and see our backyard. But that's about change, and I want to help you change yours too. So, for the next month I'm sharing the 30 Days To Fabulous Backyard Makeover.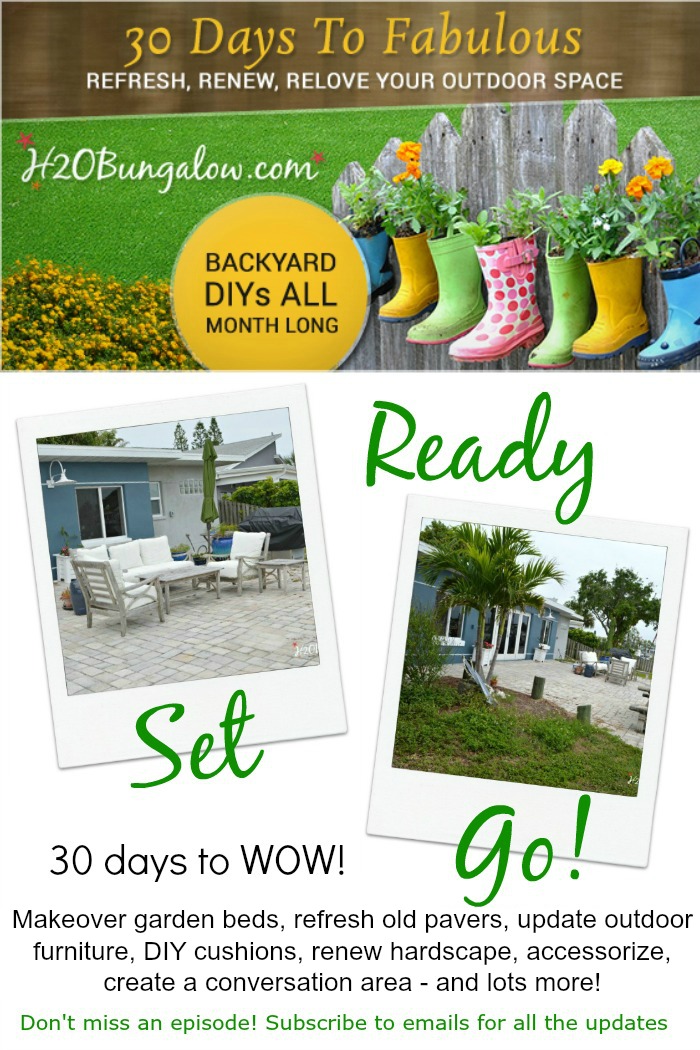 Here's the hard part for me. I get to show you my backyard up close and personal.
It's going to take a whole lot of creative DIY projects to make our backyard pretty and inviting.
It's sun faded, hasn't been touched since we moved in, and is begging for a makeover!
Tsk…so sad.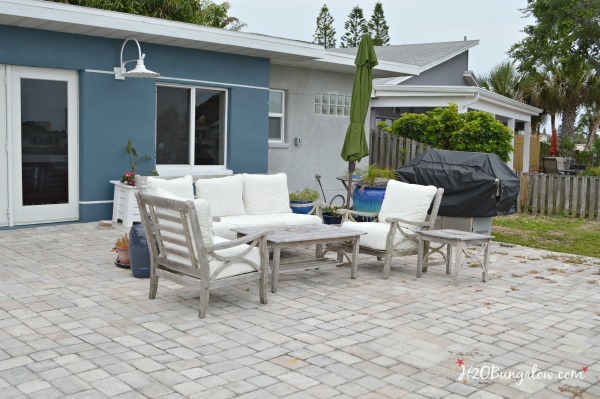 Over the next 30 days, I'm tackling all kinds of jobs in this backyard makeover series. I've got big plans for our out of shape garden beds. Those faded stained and ugly pavers won't look like that anymore soon. Our outdoor furniture? Yep, fixing that up too. Plus a whole lot more, all in 30 days!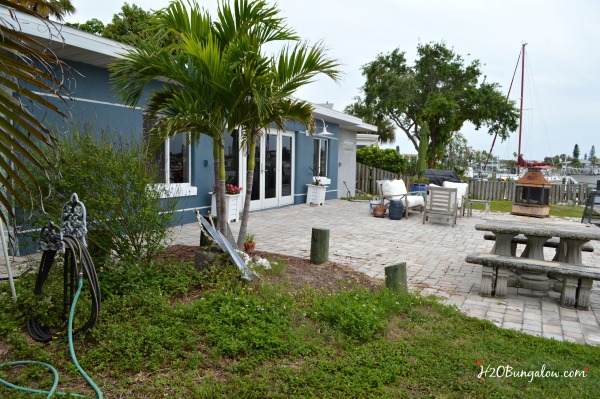 Sure I've got my work cut out for me.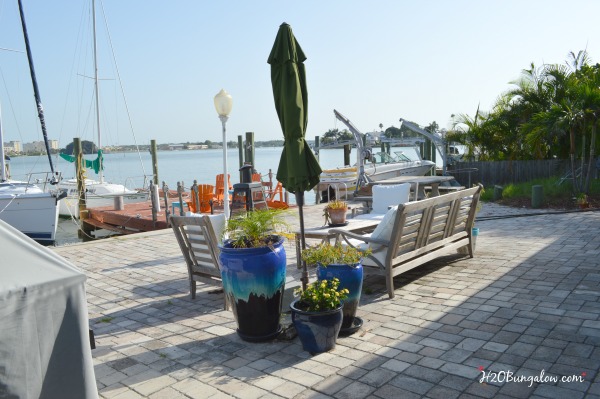 But I'm also ready to enjoy our outside area too!
After I get busy of course:)
I figure if I can show you how to do the awesome DIY projects that I use to make my backyard an inviting and beautiful space, you may learn a thing or two and have fun along the way.
You can make your backyard or patio awesome!
And if by chance you have an outdoor area that's as unloved as mine, you won't for long!
I'm making a promise to you that when this month is over… This space will look nothing like it does today:) Dust off your tools, pull out your paintbrushes, and find some work clothes.
We're about to get busy.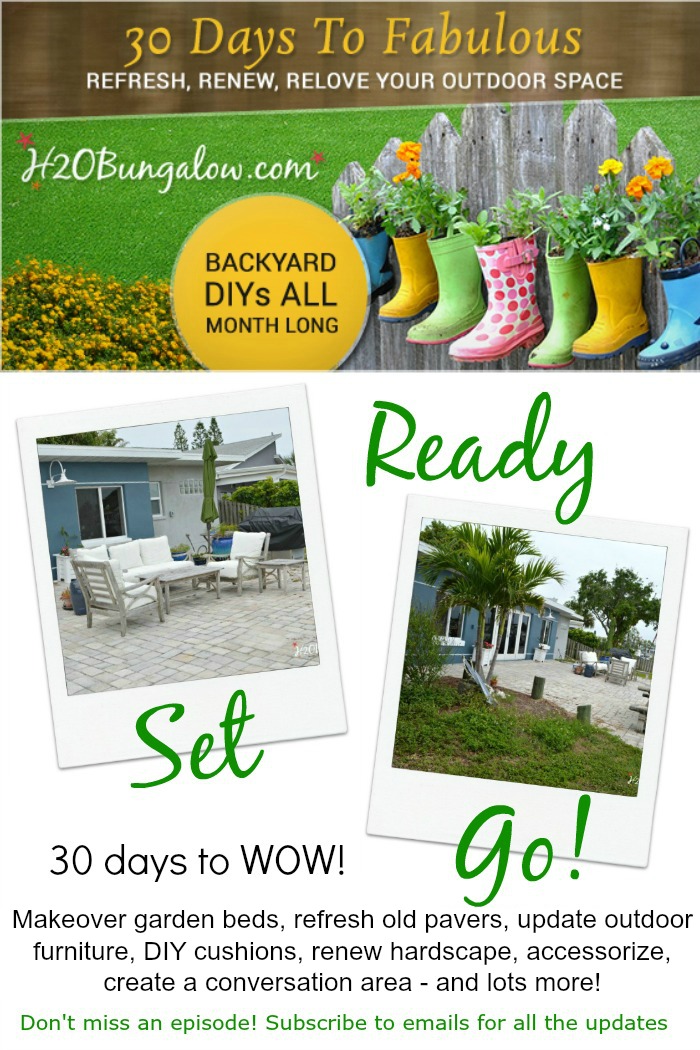 So why did I wait so long to tackle this project?
Procrastination.
I talk about procrastination in my interview this week on the DIY with MRL Podcast!
This was the first podcast I've been on. I admit, I was a bit nervous initially, but Gail's easy manner had us talking like old friends before I knew it. Some of the things I shared why I stared the blog , how it feels to be a female over 50 tackling DIY, some of my biggest projects and of course procrastination and why we do it. I even shared a few of my favorite ways to get beyond procrastination and into action.
My all time favorite way to get past procrastination is to set a goal. Which is what I did with my 30 Days to fabulous Backyard Series. You'll have to listen to the podcast to hear the rest!
If you're not getting my email updates, this is a great time to sign up so you won't miss out on this creative series that will be packed with tutorials, inspiration and DIYs you can use to makeover your outdoor space! Click here to subscribe and I'll send an email just as soon as I post each new fabulous project!
See my other 30 Days To Fabulous Backyard Makeover Projects below!
#1 Spiffy Up The Outside Walls
#4 Hang Outdoor Art Without Nails
#5 DIY Outdoor Copper and Wood Standing Towel Rack
#7 3 Tips For Spray Painting Outdoor Planters
#8 Restore Outdoor Wood Furniture
#10 DIY Hammock Stand from Posts
#11 Everything Together, The Big Reveal