Today's DIY self watering planter project is actually a little trick I learned when we lived in California. It's not really a trick. However, if you don't know this already you'll sure think it is!
Each spring I spend umty-dollars and lots of time planting pretty flowers in containers only to have them wilt and die as soon as I forget to water them. No matter how faithfully I start the season I always slip up and my flowers rarely make it longer than a month or two. Of course my succulents are doing great in this Turtle Topiary.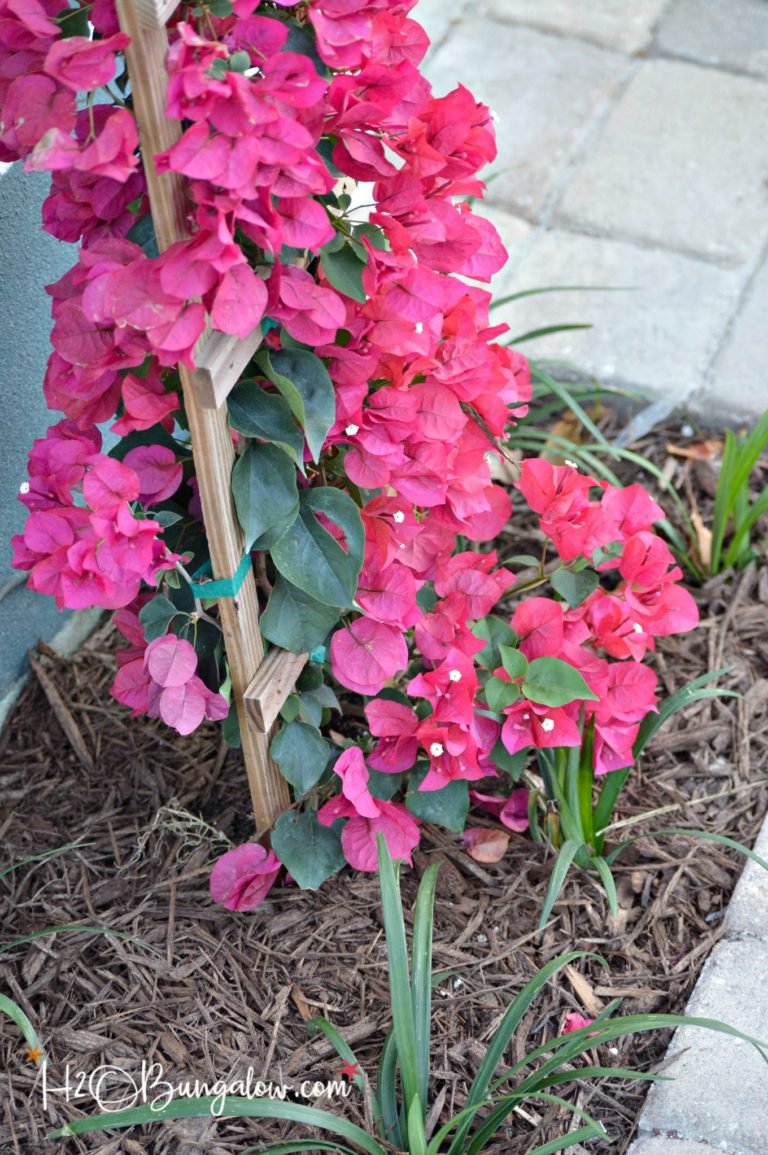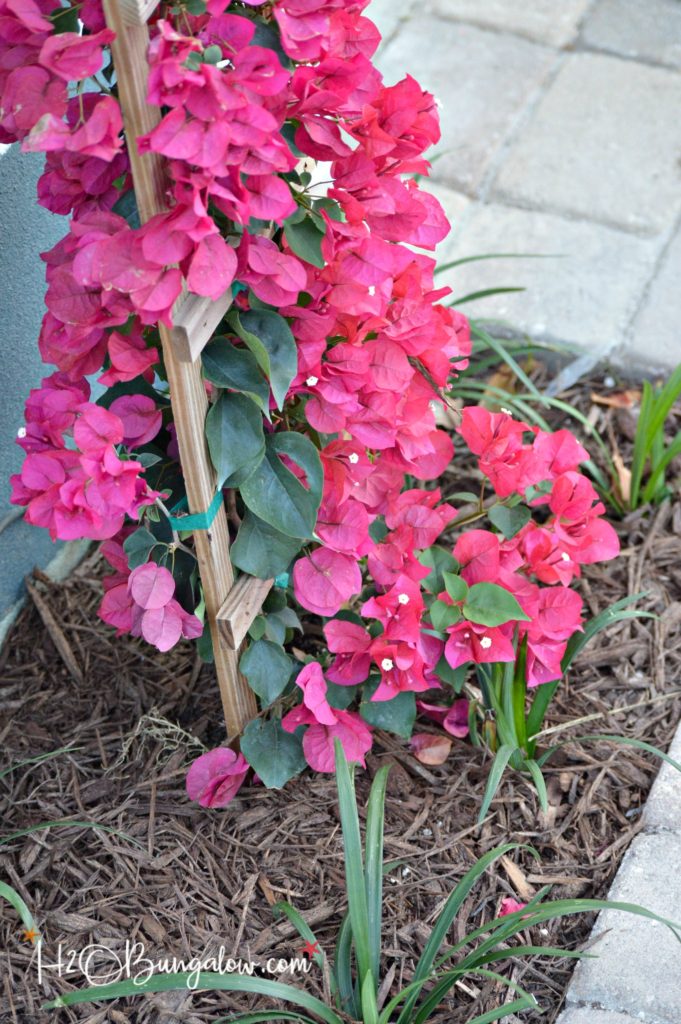 We needed some color to compliment my DIY Horizontal Wood Slat Address Plaque I added onto the front of the garage a few weeks ago. They look great with the new Faux Garage Door Windows I added. This time I wasn't about to grow something like this without some type of automatic watering system in place. This self watering planter solution works for a container garden a planter or even a series of planted pots.
How To Make A DIY Self Watering Planter
Supplies needed to make a DIY self watering planter. I use affiliate links to help you find the supplies I used and I will be compensated at no additional cost to you if you make a purchase after clicking on my links.
If you don't have an in-ground sprinkler system to tap into you can use this Patio Plant Watering Kit that's made for a hose faucet. The kit has everything you'll need including 25 feet of 1/4″ irrigation tubing. If you want to go all out, there are timers that connect to a hose to make it fully automatic.
I'm converting my planters, window box and planted containers to a DIY self watering system and I'm so excited! My yard will be a mix of the sprinkler and hose version since I don't have sprinklers everywhere.
Here's how I put together my own DIY self watering planters. I replaced my 1/2″ sprinkler head with an Orbit adjustable drip irrigation manifold. The picture below is a 4 port one. If you don't need all four, just leave the caps on. It screwed on, no tools needed 🙂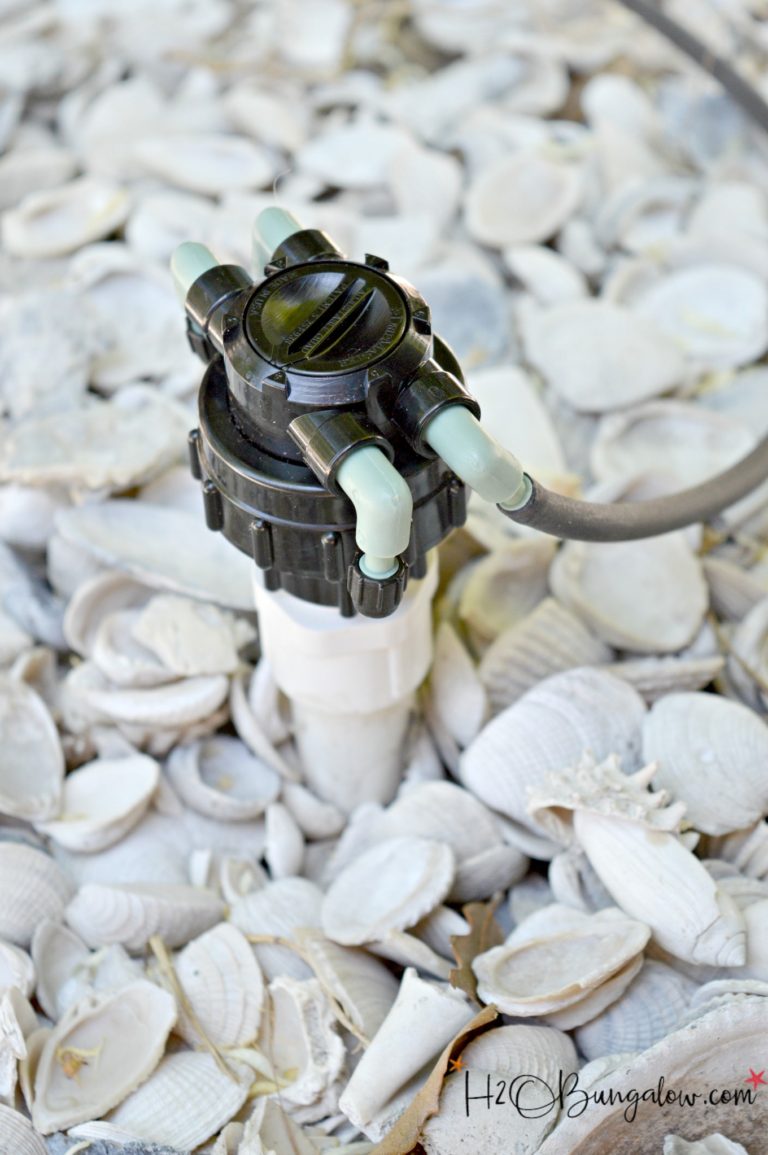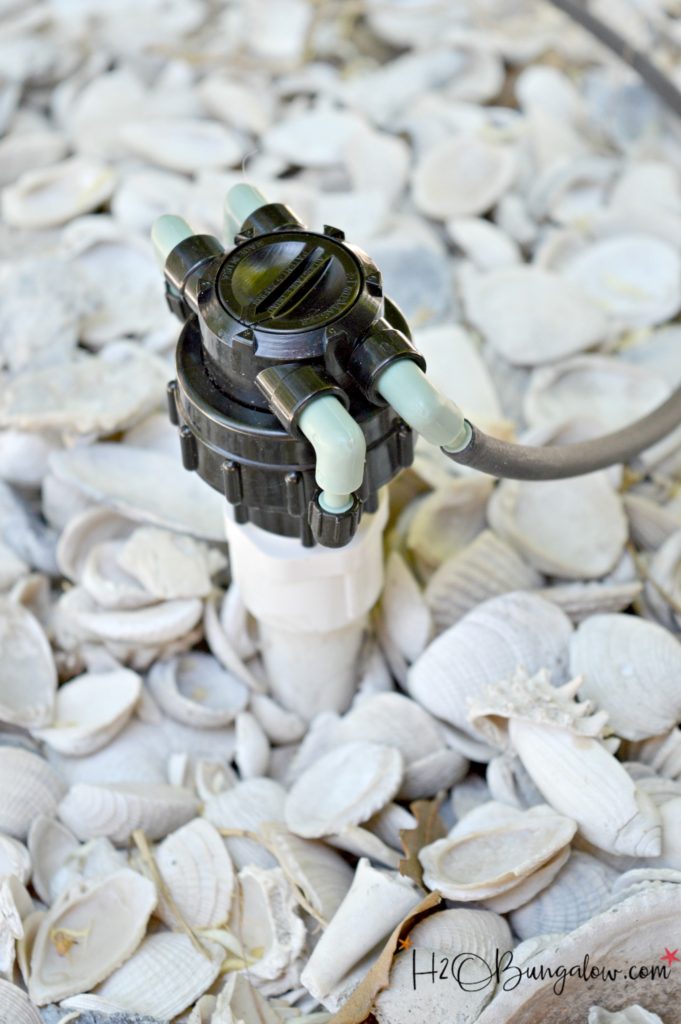 Next I added a length of 1/4″ drip line tubing that reached from the manifold to the planter area. Staking the tubing down helps keep it in place. You can adjust the amount of water flow at the manifold head. If you're using the patio kit the tip shown below will adjust the water flow.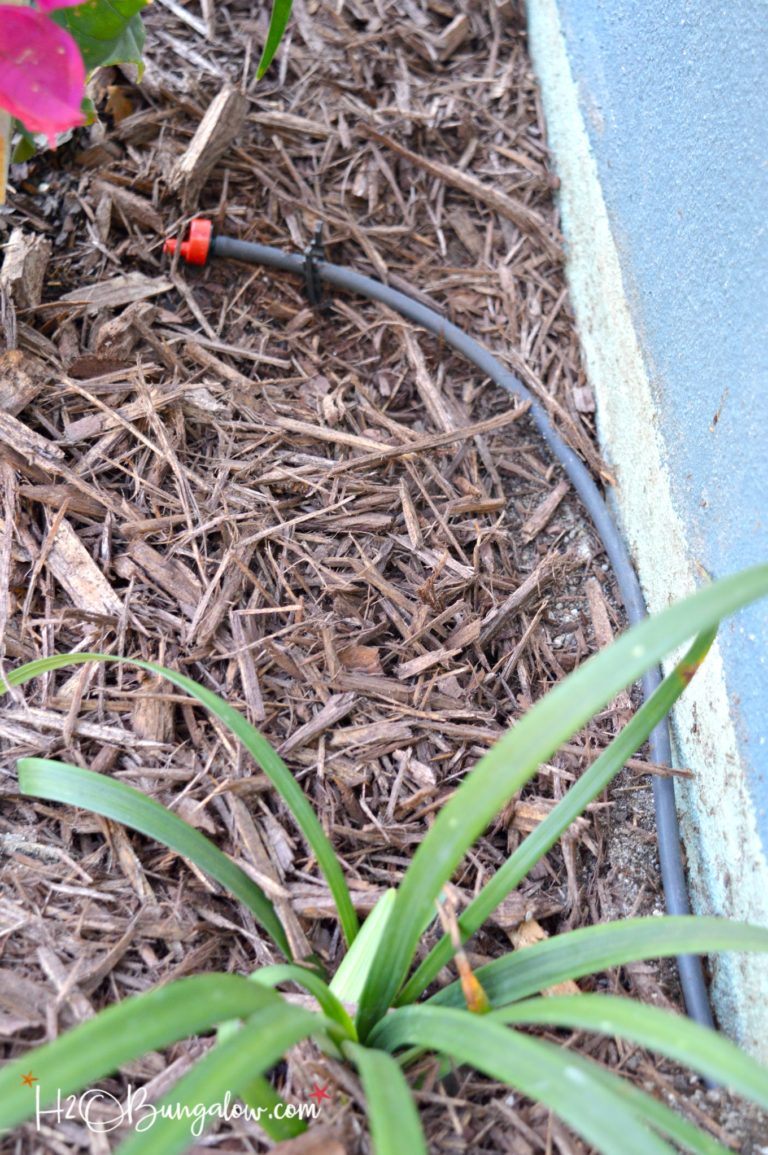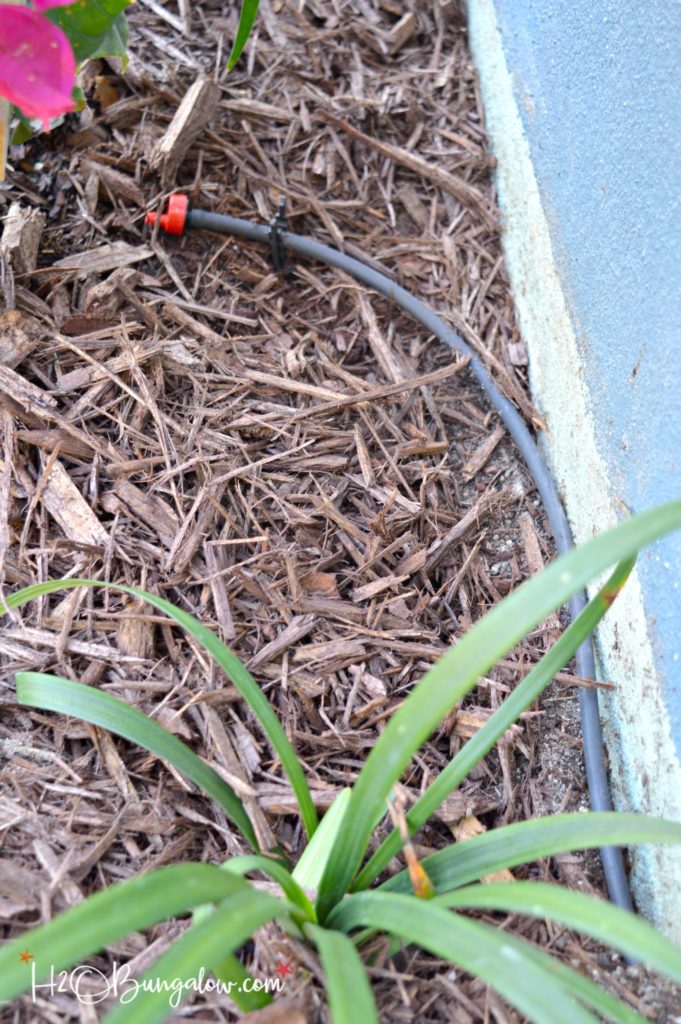 My landscaper laid this line under the pavers and I'm not sure where he put the manifold to adjust the water pressure which is why I needed to add the irrigation flow tip for my two new planter beds.
I love my Freedom Fence that covers up our not so pretty propane tank in the back yard. It was a no tools project too 🙂 Sometimes an easy project is so welcome!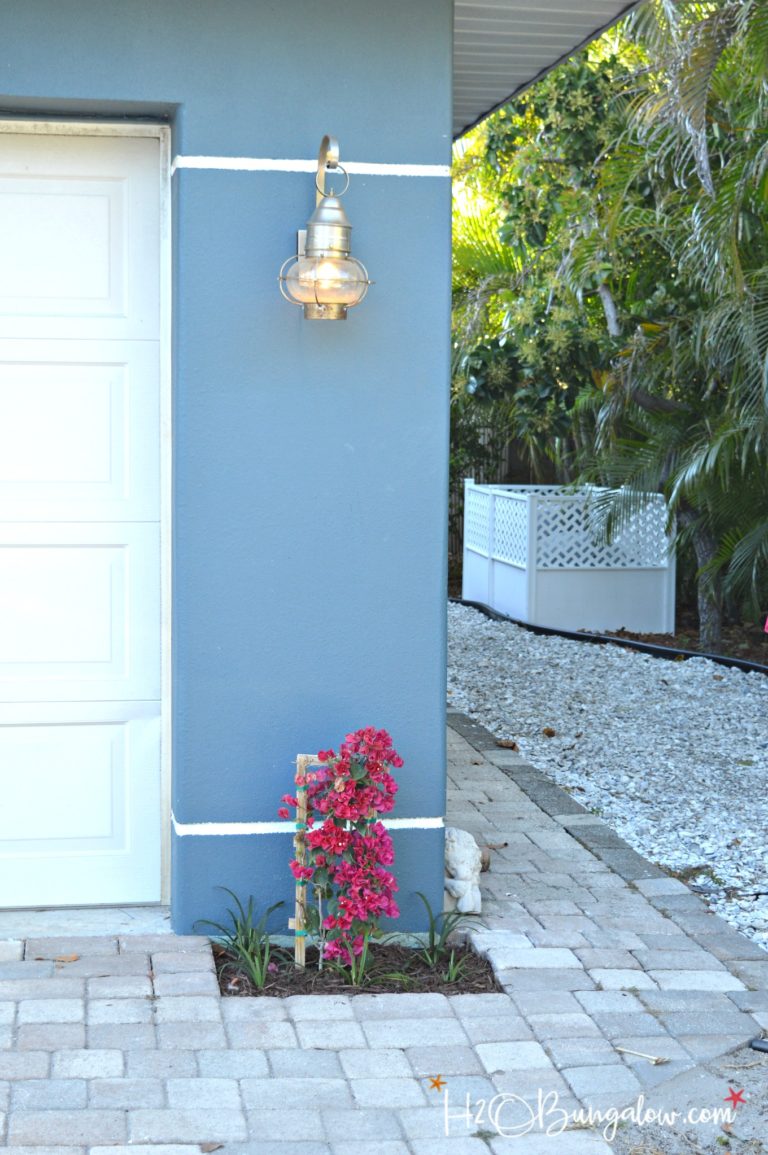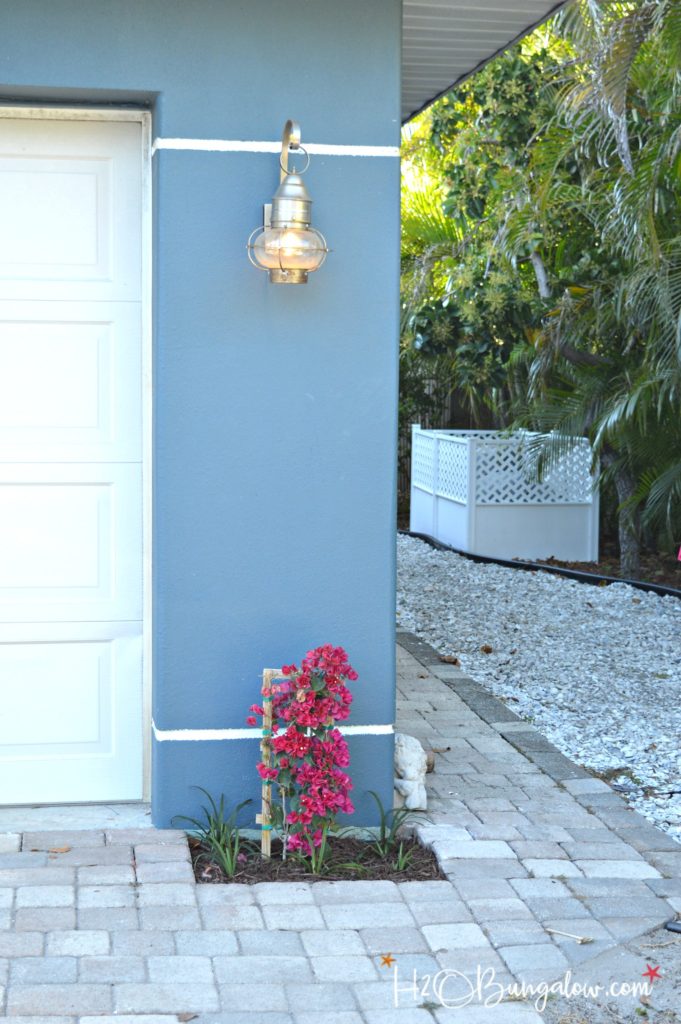 Ultimately my plan is to have these pretty bougainvilleas grow up the sides of the garage and across the top. They'll look nice with the floating numbers on the address plaque.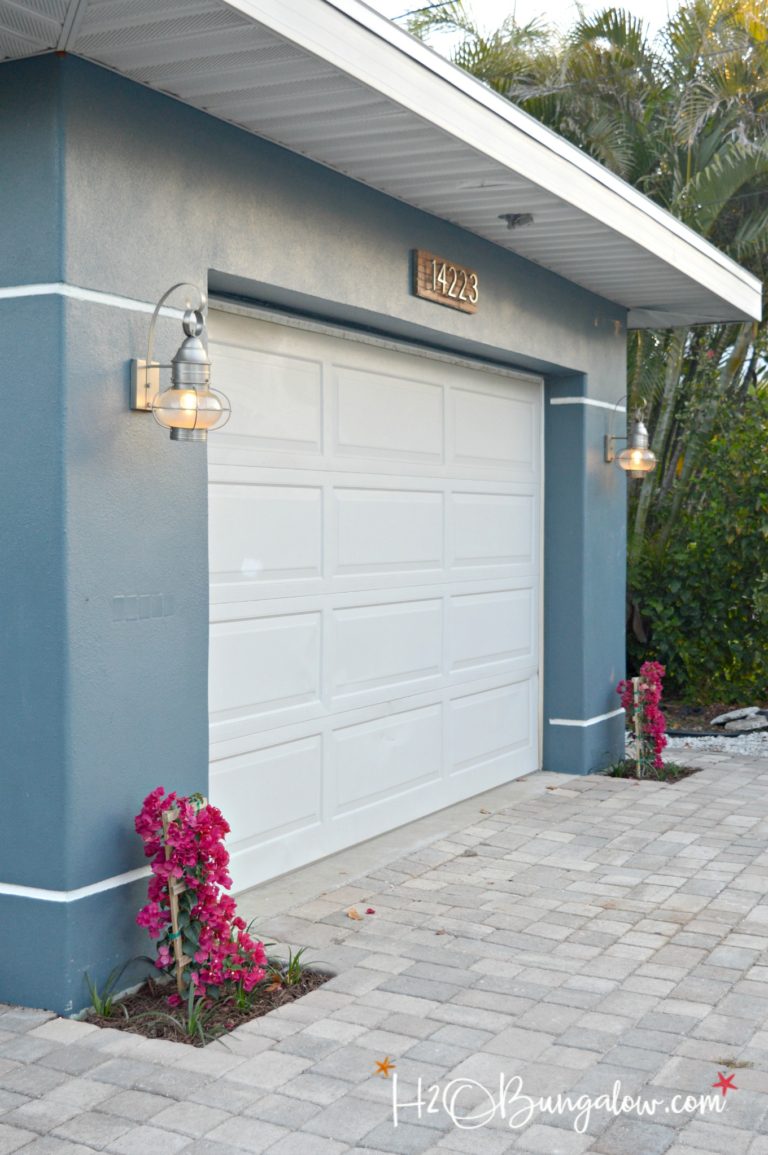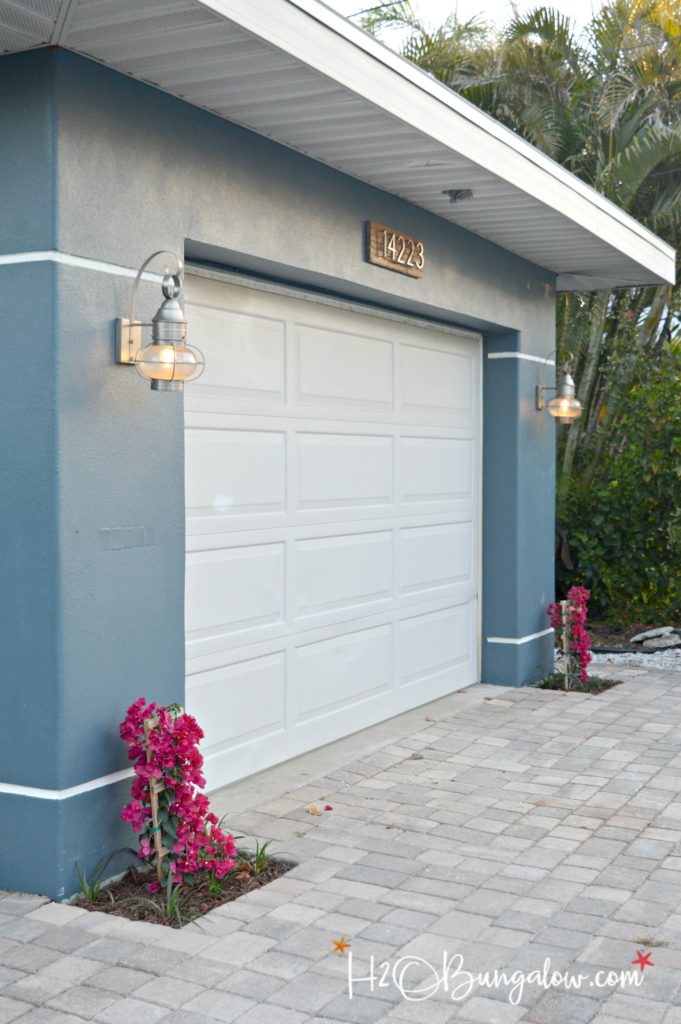 It's going to look pretty, don't you think so?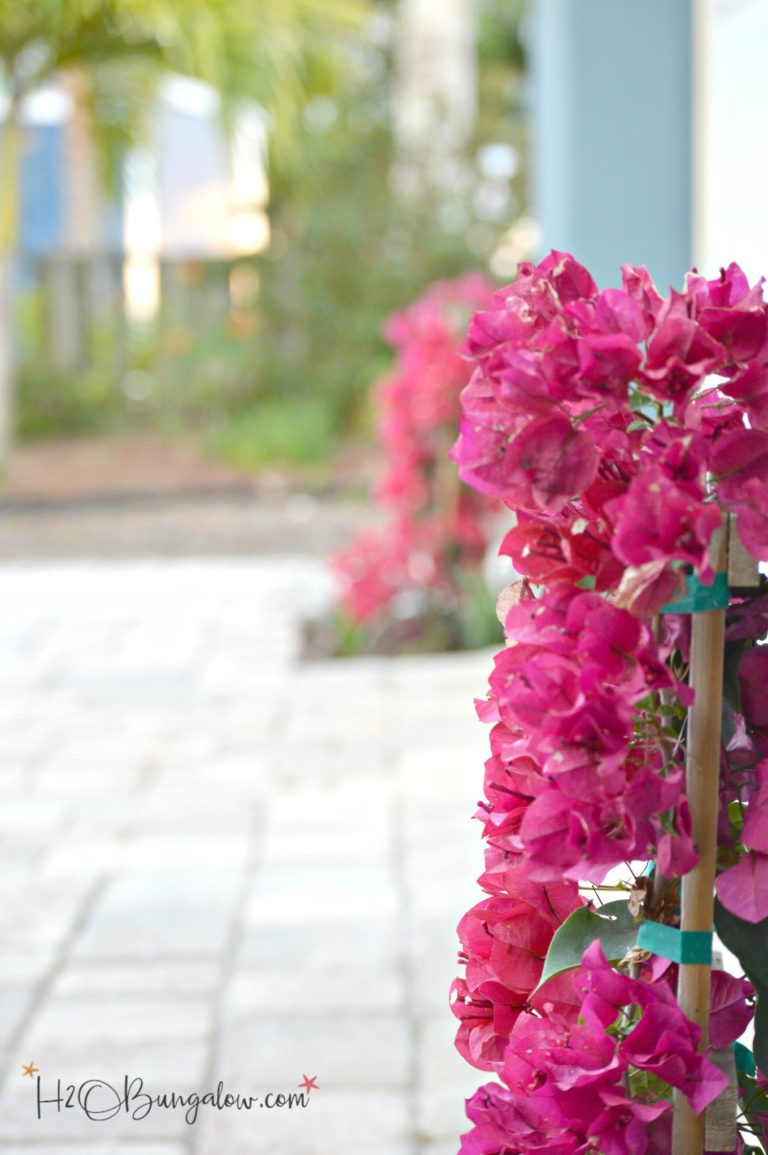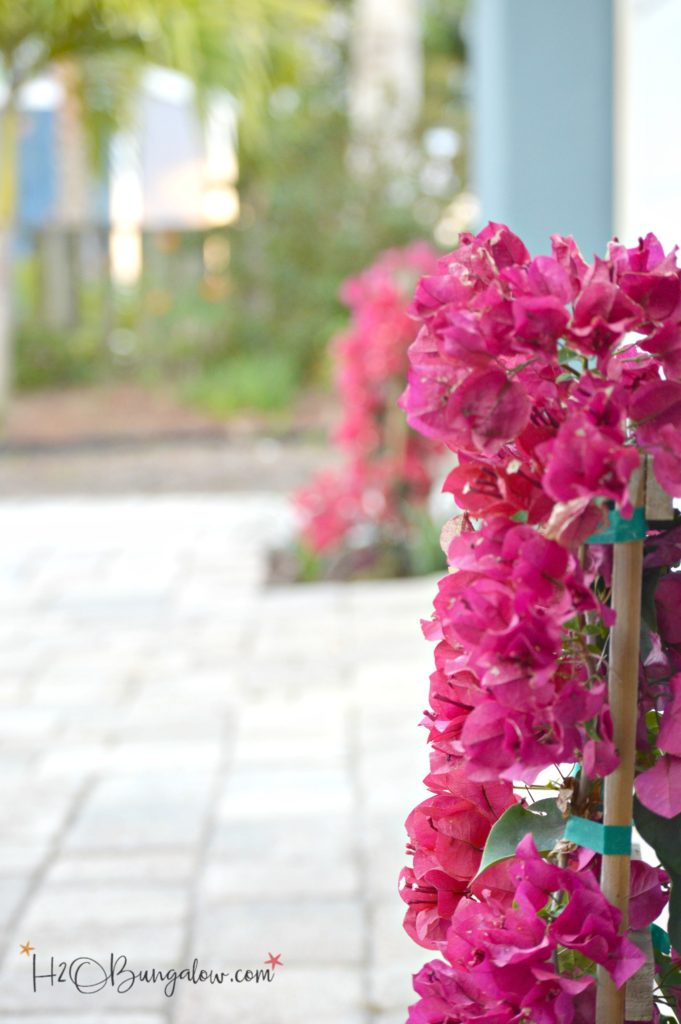 Pin this project for later!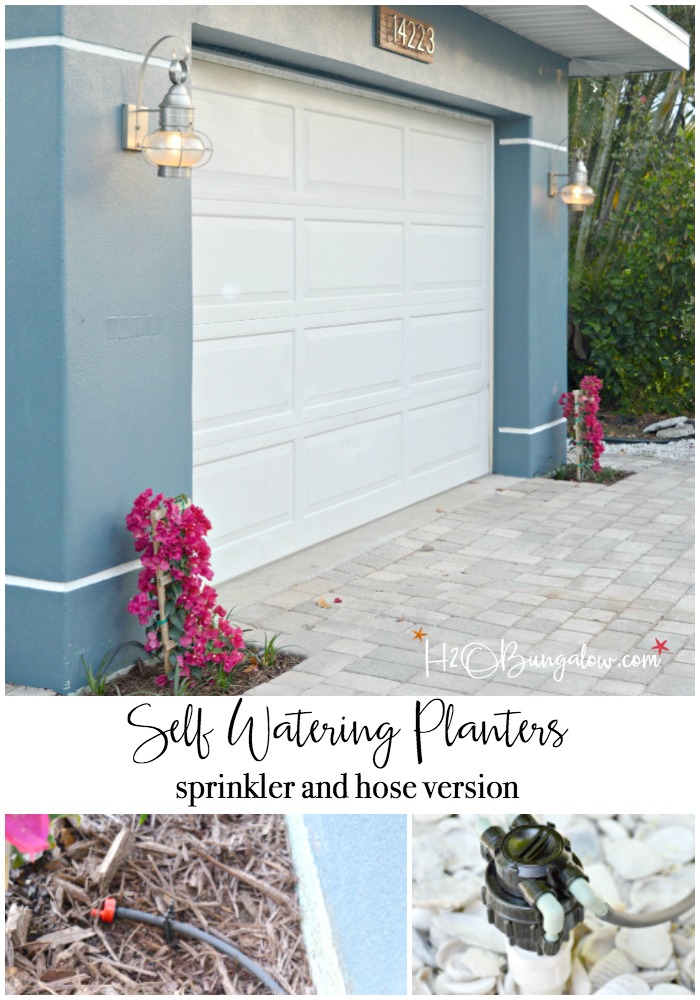 I have a few more outdoor projects I'm working on this season. A few are on my really- really want to do list. As in… I'll be crazy excited if I can actually get them done and share them with you guys! Jump ahead to my 2018 Spring Garden tour and see what my gardens look like today!
So what is the project of projects you really want to accomplish this spring or summer? Share in the comments below 🙂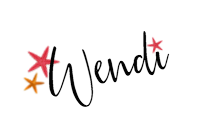 If you're looking for outdoor projects and DIY yard inspiration this year you may also like my series 30 Days To Fabulous. It was a huge backyard makeover.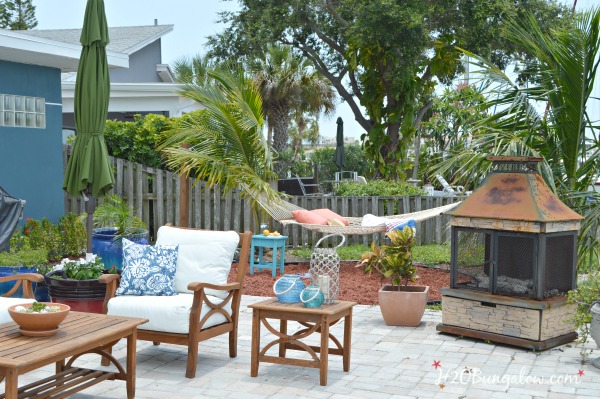 I powered out 15 outdoor DIY projects and tutorials in one month. Some of my favorite were:
How To Build A Hammock Stand From Posts
DIY Coastal Rope Garden Border
How To Hang Outdoor Decor Without Nails
DIY Planter Umbrella Stand Tutorial