For years, way before we lived at the beach, we'd go on beach vacations to tropical destinations and always came home with bags or buckets of seashells we collected. Funny thing is, even now that we live at the beach, I still can't resist picking up a pretty shell. Which means we have a huge collection, I bet you do too. Today I'd like to inspire you to pull out your stash of collected seashells and start using them. I'm sharing 22 creative DIY seashell projects you can easily make and decorate with. I also found 18 more Creative Seashell Craft Ideas.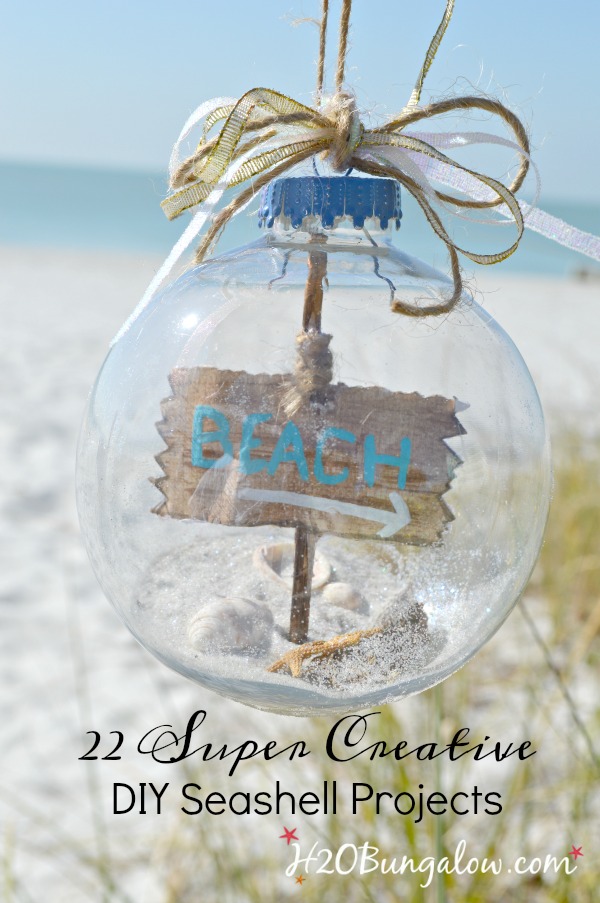 I fully intended to pick just a few of my favorite seashell projects, share them with you guys and call it a day. Ya know what? I just couldn't stop, I couldn't help myself. I kept thinking of more ways to use shells in home decor, or a lighting project with shells and even a few ways to use them in tablescapes and had to search like crazy to find good examples to share today. So be prepared to pull out your box of shells and start creating!
First things first, when you bring home new sea shells always clean them. Below is an easy way to clean your seashells.
How to clean sea shells before using them in DIY project
1/2 cup bleach
quart of water
scrub brush
towel
Let shells soak for a few hours or overnight. Take a soft scrub brush and gently rub them all over to get any last residue out of them. Lay them on a towel to dry. This works great for shells that have not had recent creatures inhabiting them. I also read that you could put them in the dishwasher, although I think I like this method better:)
Cleaning sponges you find on the beach is a whole different matter. The cleaning process is a lot more involved and involves bleach and soaking and working out the biological things in the sponge. I've never been able to successfully save a sponge from the beach. If you try, do it outside. You'd be surprised how awful stinky natural beach sponges get! I've never made it past a smelly mess, and after a few days of attempting to clean my beach sponges, I always give up and toss them.
Now that we've taken care of how to properly clean seashells, let's get on to the fabulous medley of projects and creative DIY seashell projects I found for you guys today!
21 super creative DIY seashell projects you can make
Lighting DIY seashell projects
In nightlights, candles or in lamps, seashells always work nicely to set a beachy casual vibe.
Fill a Mason Jar with your favorite shells and add a light fixture on top. Can't you picture this in a 1 gallon Mason Jar? Love!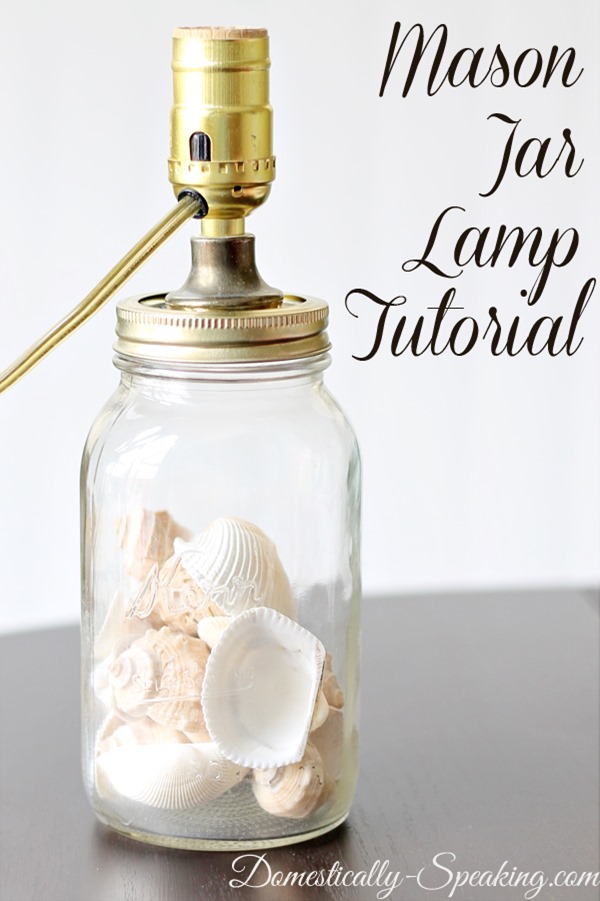 Make pulls for ceiling fans and your shells become useful. I have these all over my house and love them!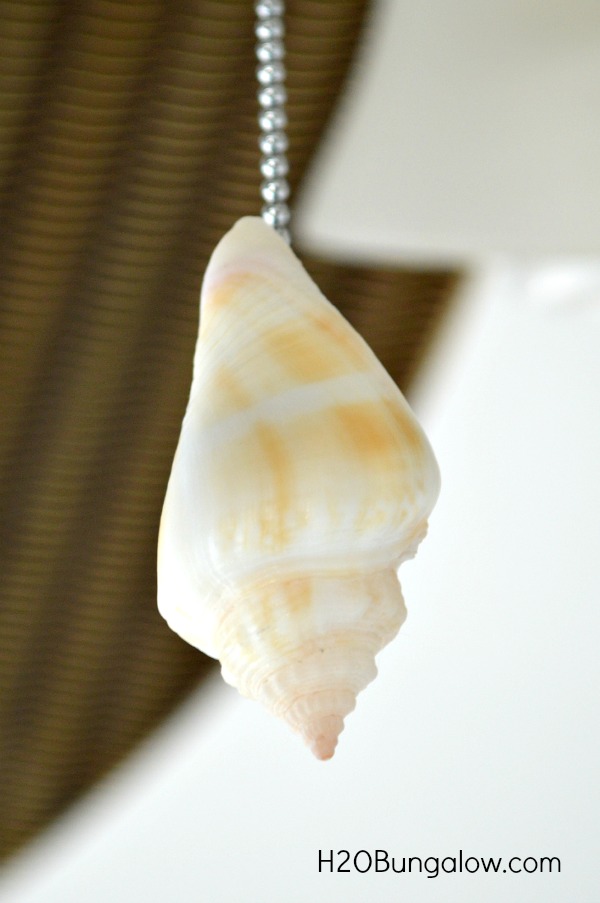 Source
Make a seashell or starfish nightlight to brighten up a dark room or hallway.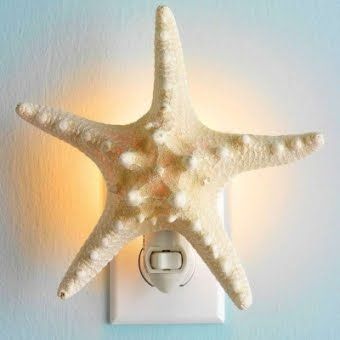 A simple seashell and candle display is always elegant.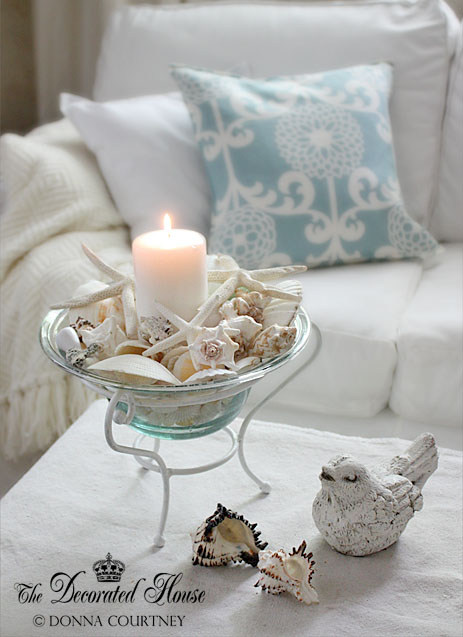 Seashell DIY wreath projects for the front door
Seashells look wonderful on wreaths any time of the year!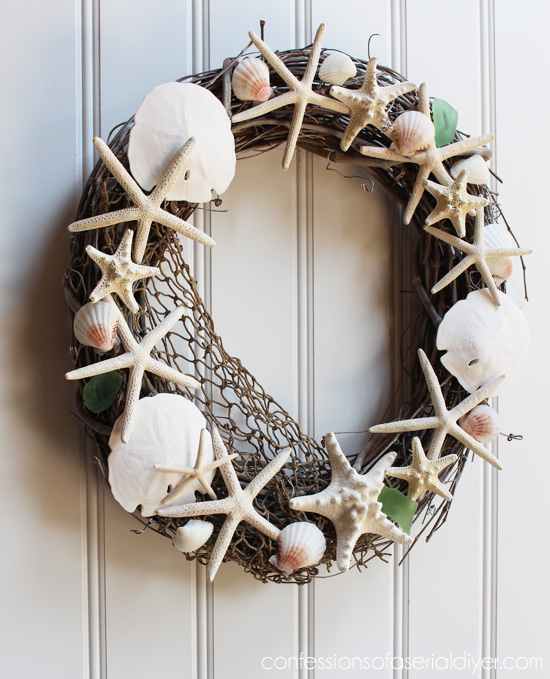 Add colorful burlap flowers, a few starfish and a variety of seashell types for color and variation.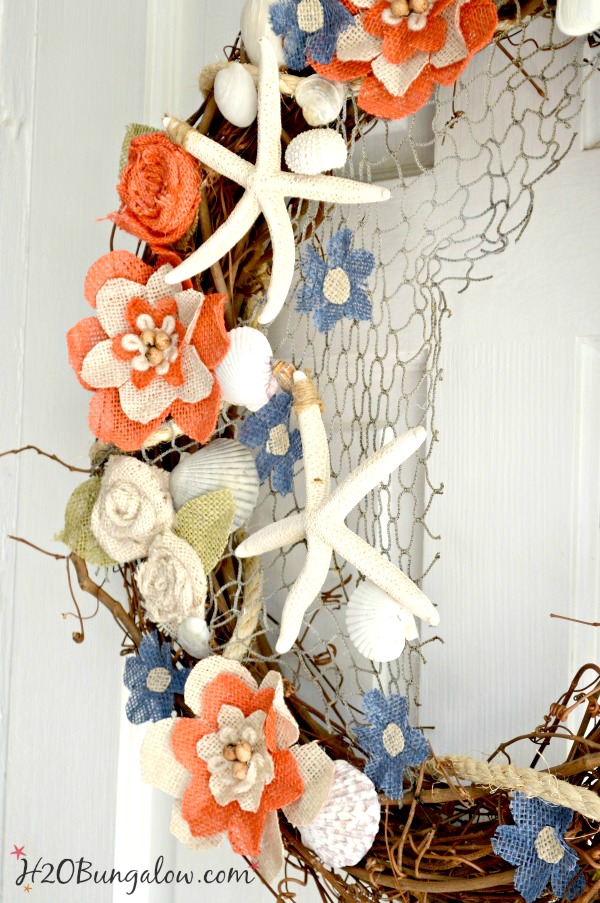 Mix in your favorite driftwood pieces and seashells for a rustic wreath.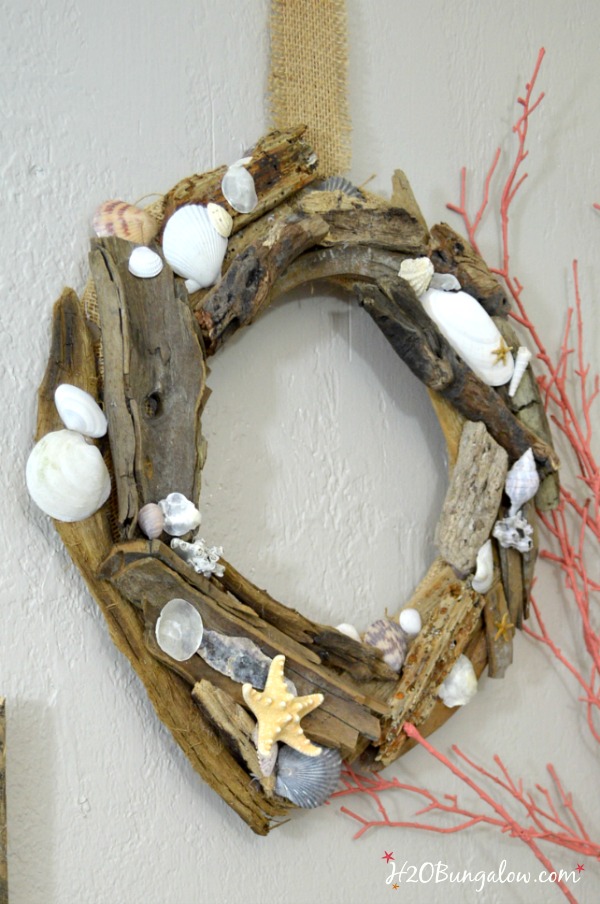 DIY seashell projects for the walls
Mount shells on painted ready-made canvases for quick and inexpensive wall decor.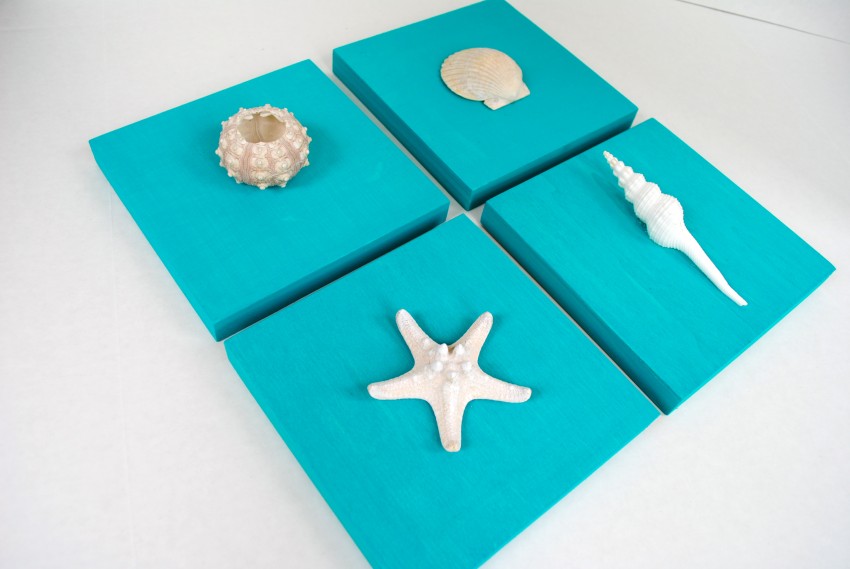 Use small seashells to make a seahorse or your favorite sea creature.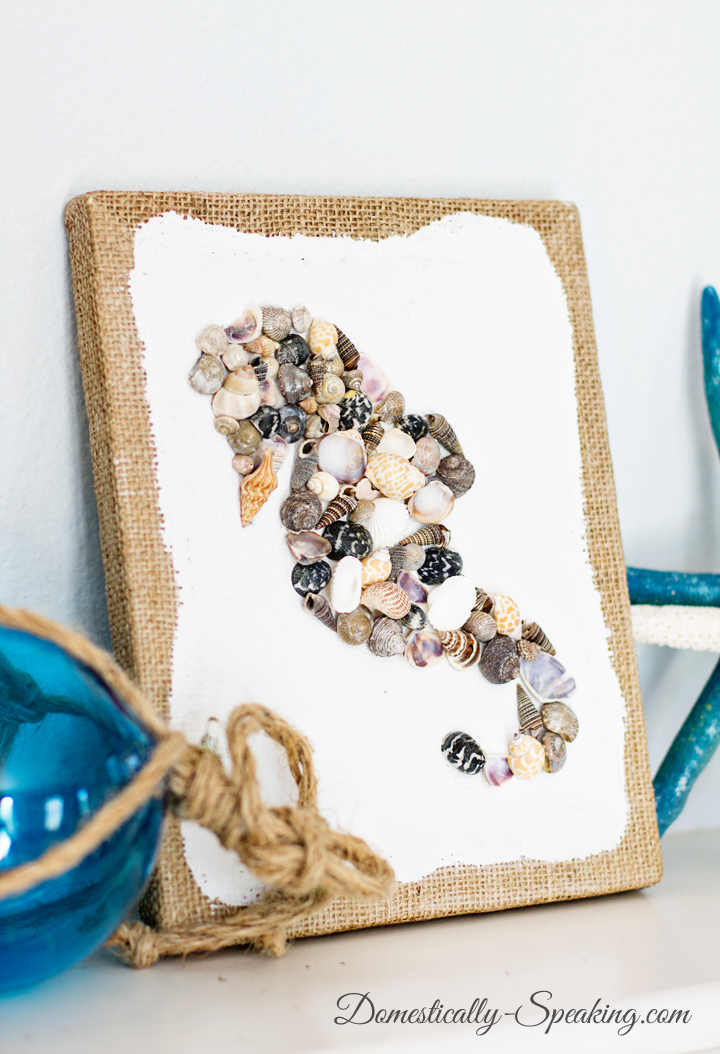 Use a large circle of strung shells on an outdoor painted American Flag for a coastal patriotic look.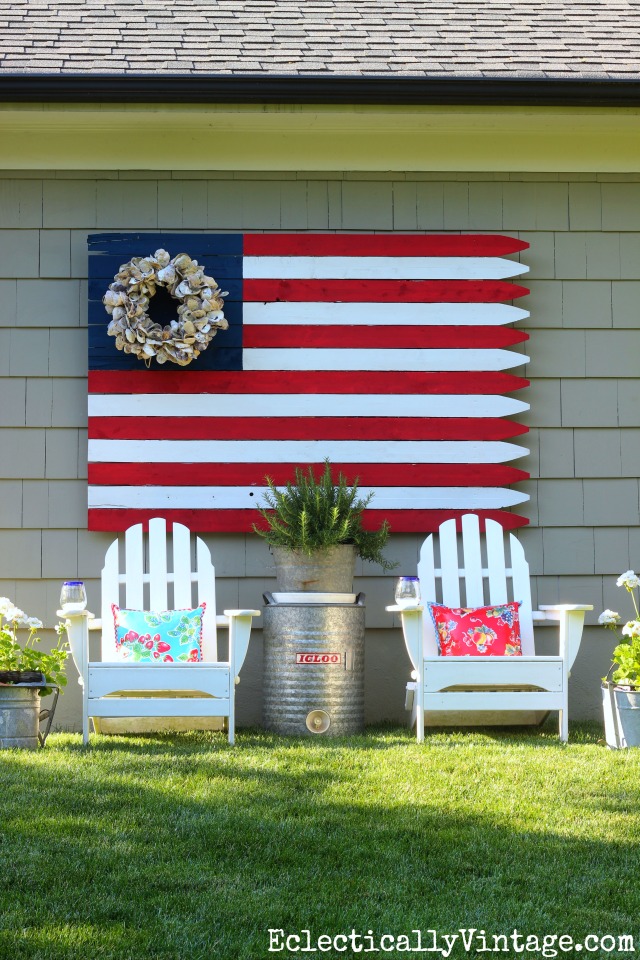 Mount shells on vintage caning in painted frames. Hang in groups on the wall.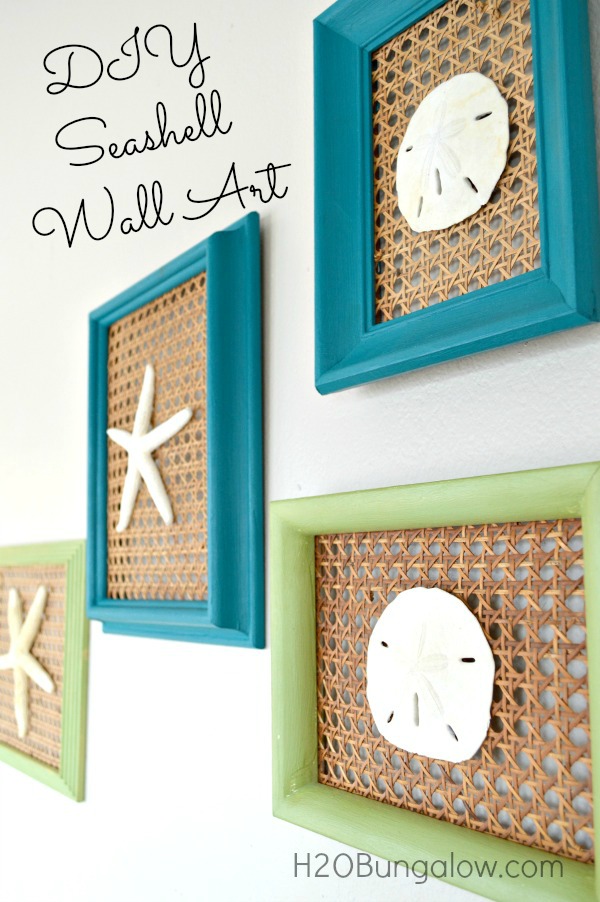 Try a blue background and a simple shadow box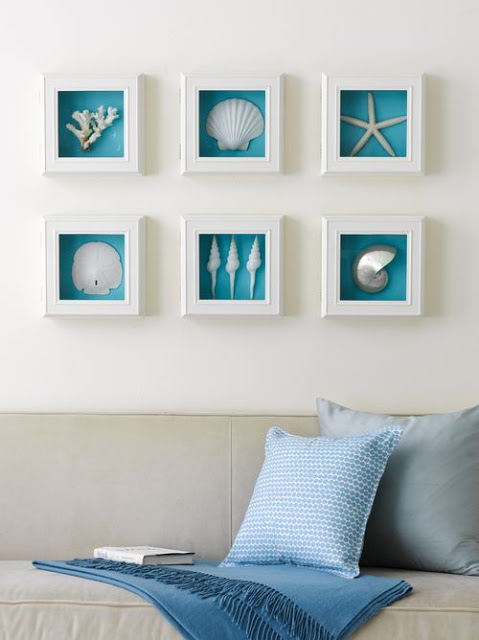 Fill a shadowbox with small shells to the brim.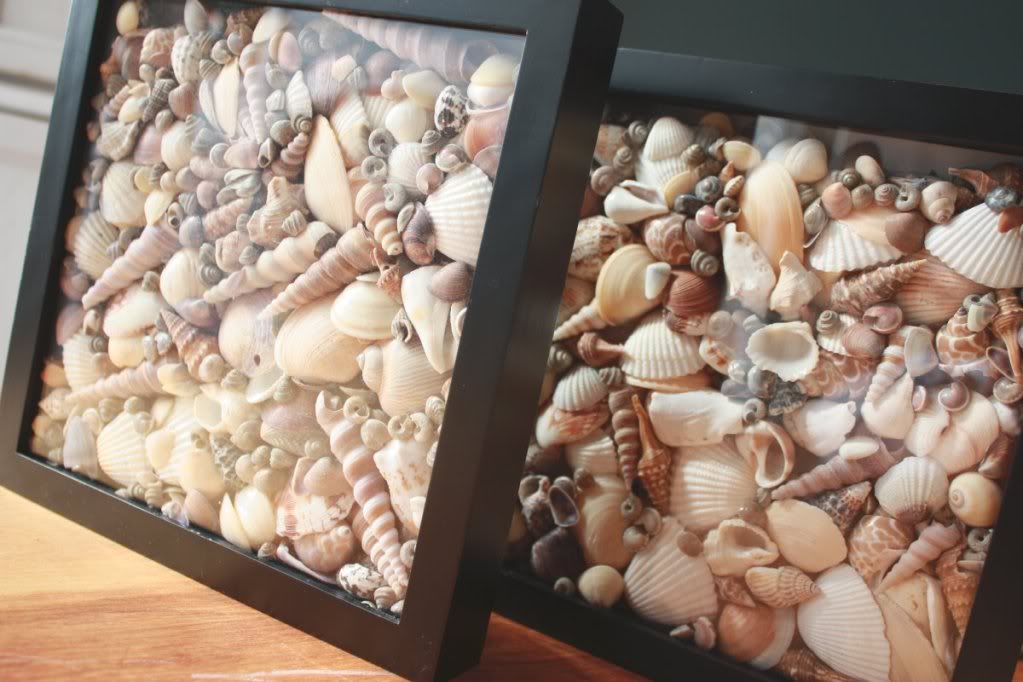 Seashell tablescape ideas
Use shells to add that extra special touch to a summer table.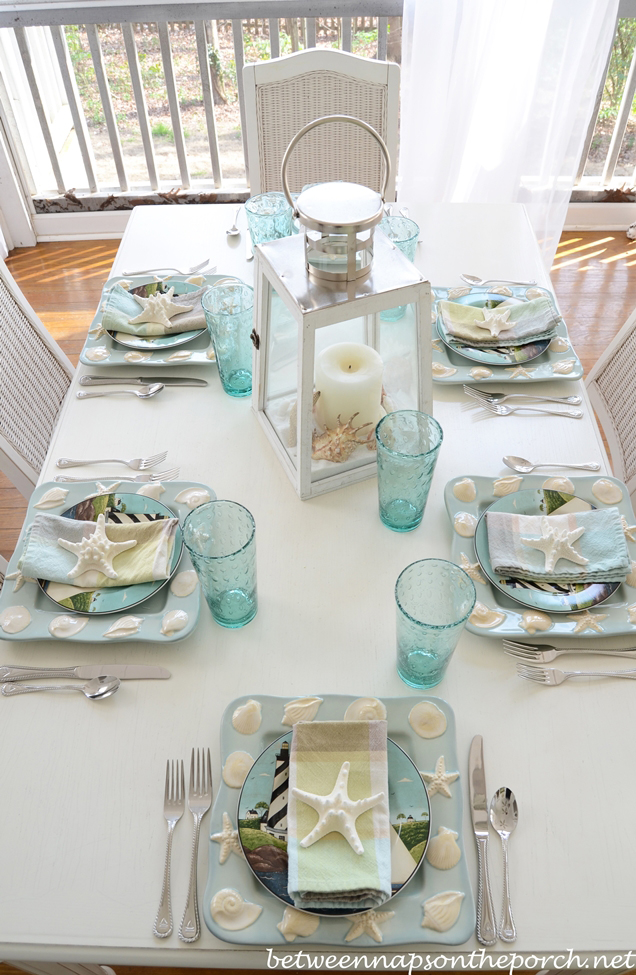 Or try a non-traditional fall tablescape.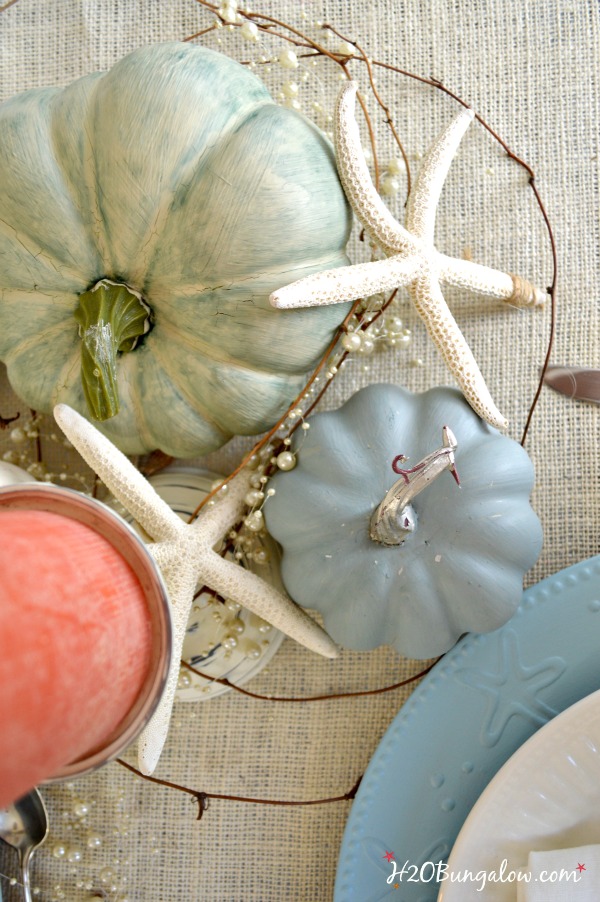 Paint them and fill a few with candle wax for a simple and elegant centerpiece.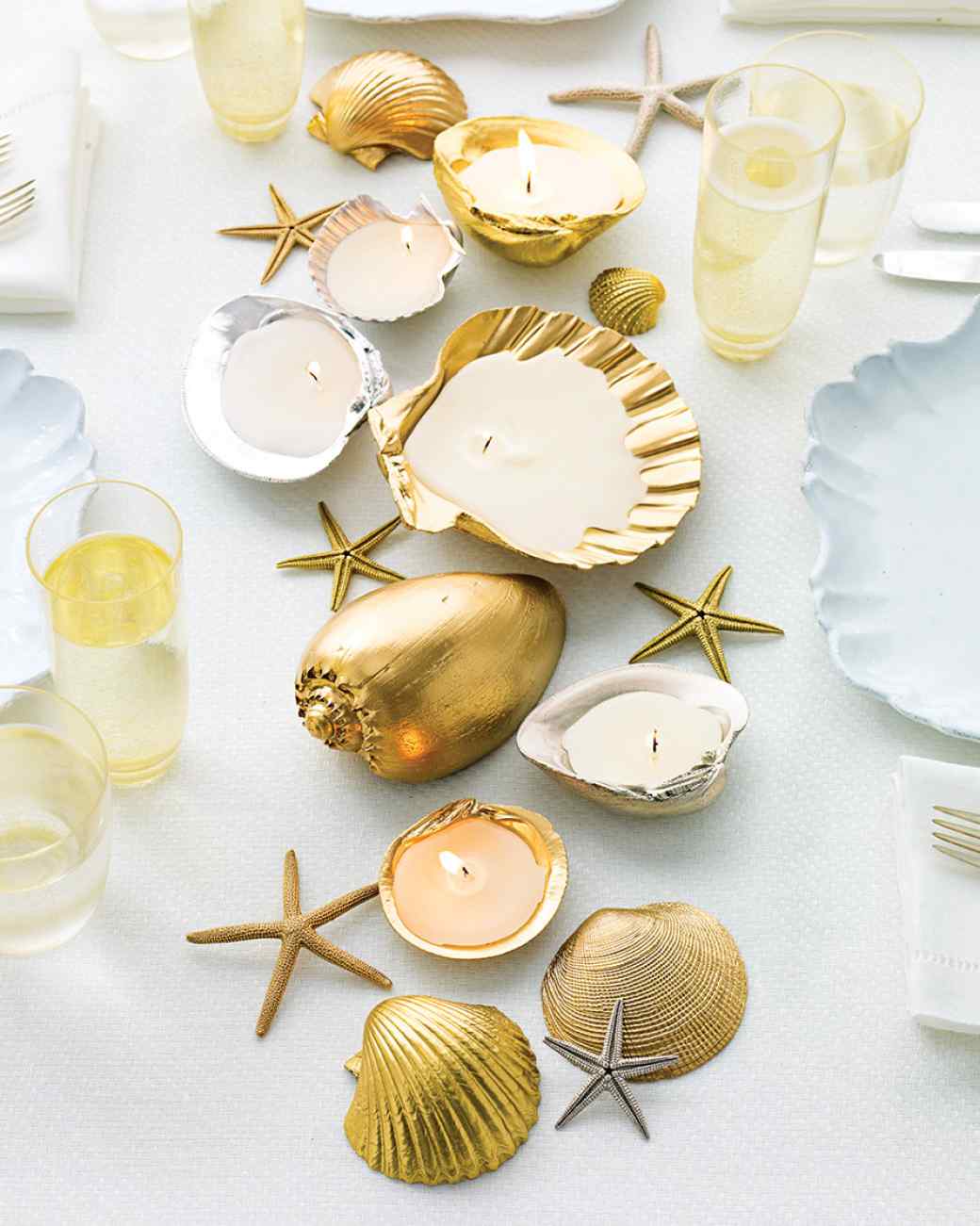 Source
Accessorize with seashells and add them to your favorite vignette.
Make a seashell garland.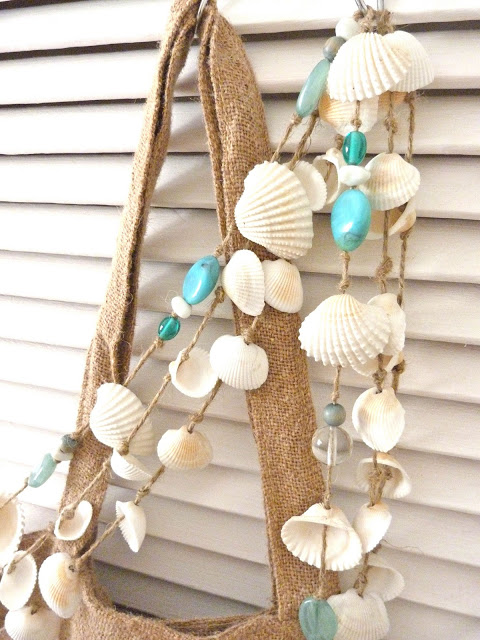 Store small goods in stylish DIY storage jars, embellished with twine and seashells.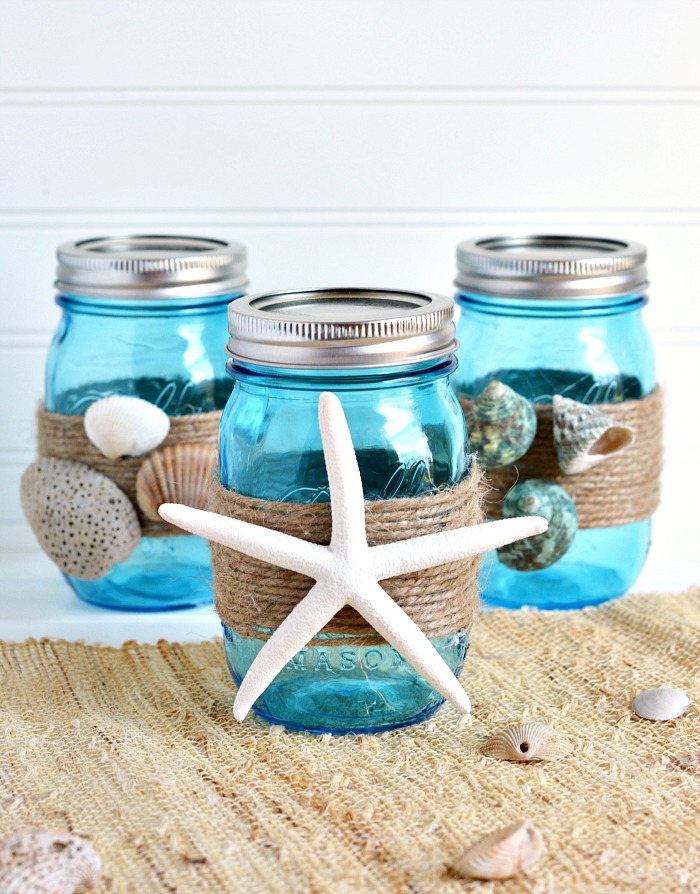 Seashells are wonderful with plants.
Upcycled plain terracotta planters with small seashells are beautiful in groups.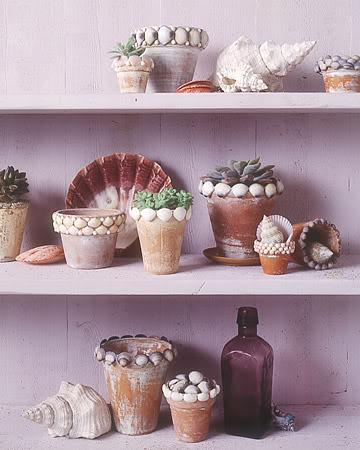 Airplants fit perfectly in small seashells. I'm loving the twig stand too!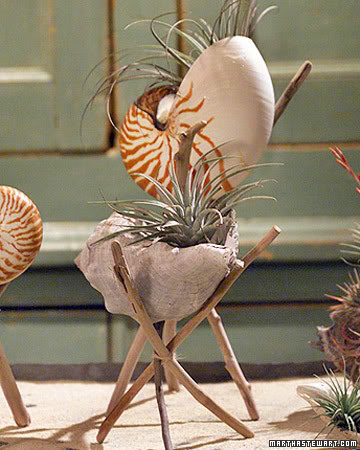 Cover an entire pot with like shells for a tropical look.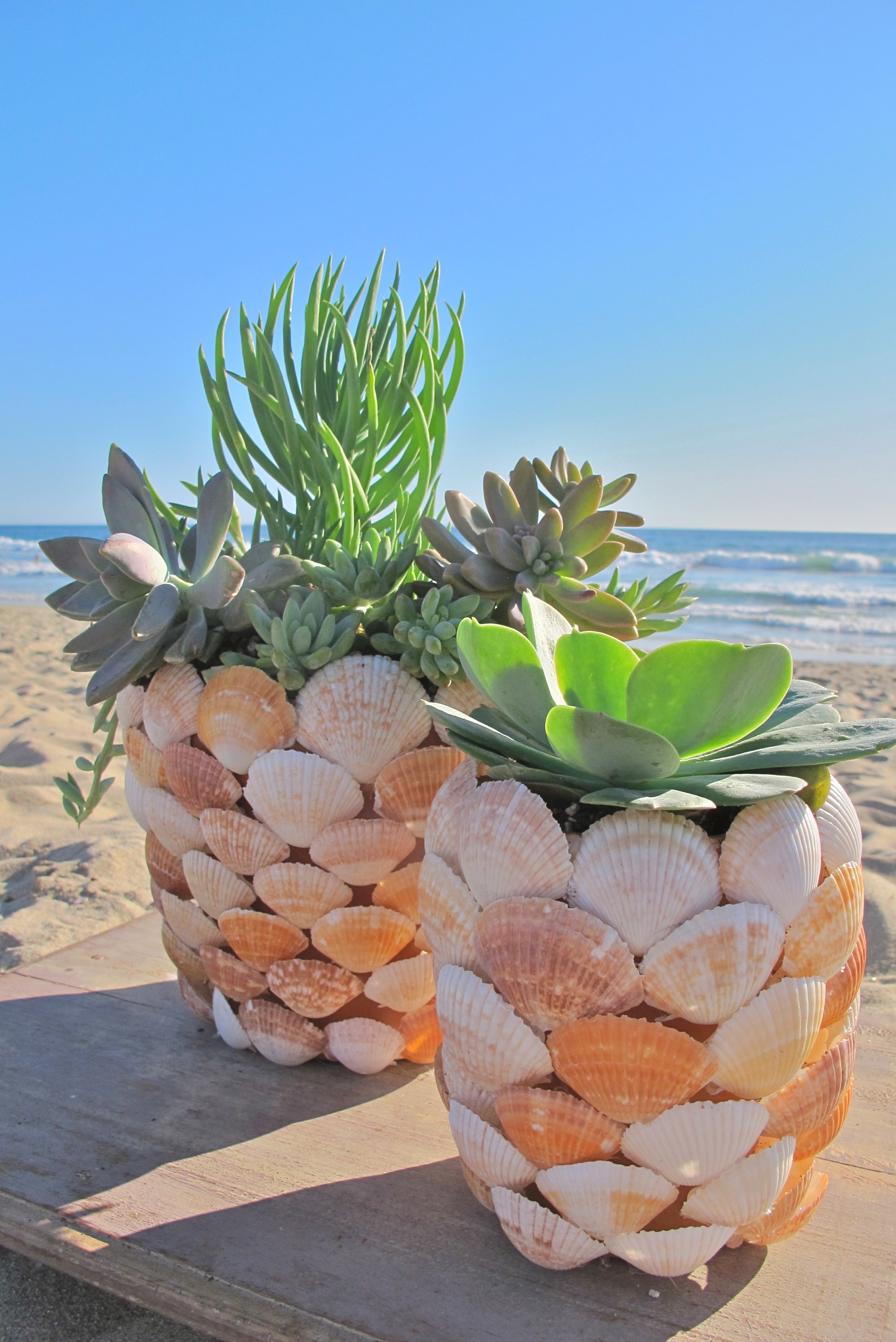 Use seashells during the holidays too.
DIY seashell Christmas ornament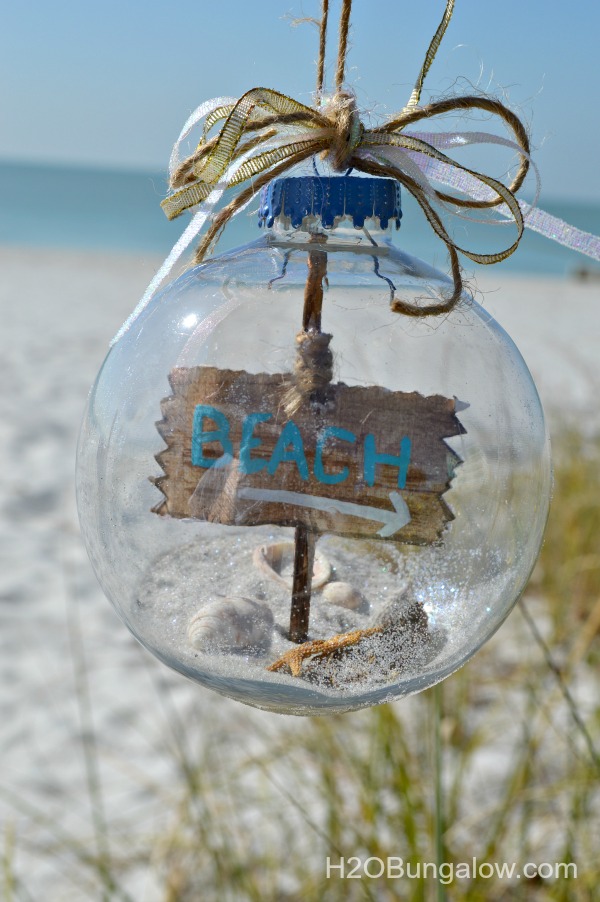 DIY seashell Christmas ornament
Have I inspired you or shared a few ideas that just might work in your home? Are you ready to pull out your stash of seashells and get to work creating something beautiful that holds special memories too? After looking at countless seashell projects for this collection I definitely am!
If you love this post, the best compliment you can give me is to share it on your Facebook page or pin it on Pinterest!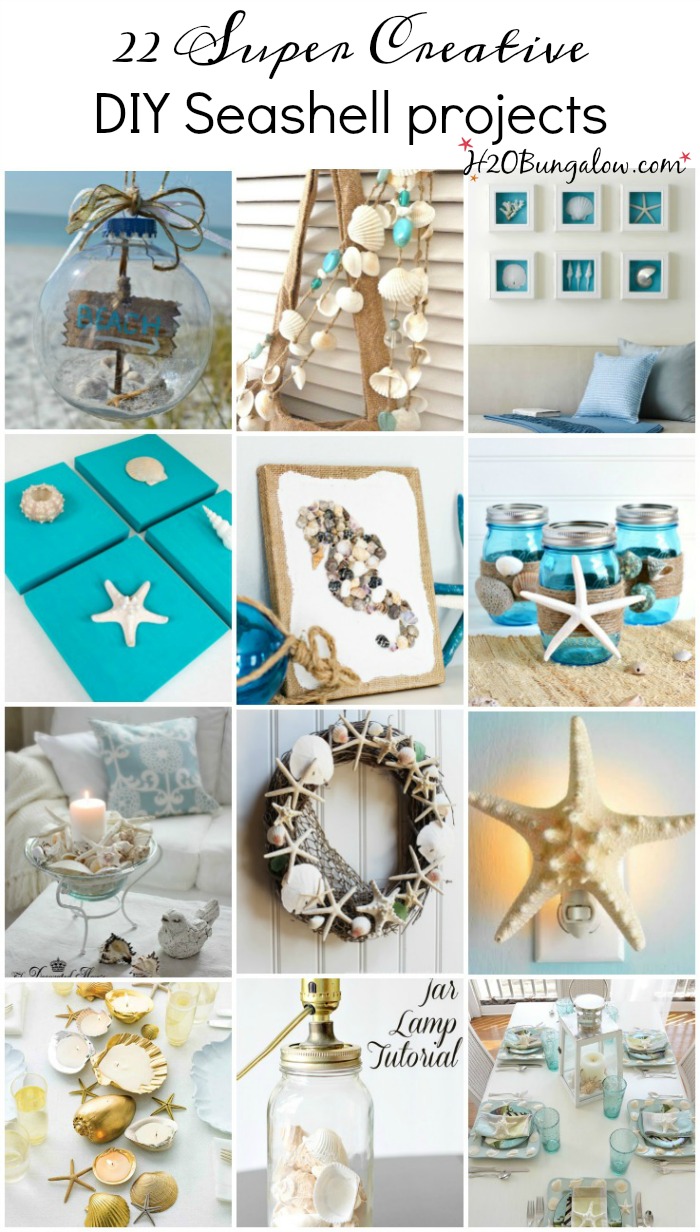 Lets' talk!
Share your favorite seashell or seashell collection story and why it's your favorite in the comments below! Here's one of my favorite memories with seashells…. I have a handful of itty bitty tiny clam shells we found in Va on the beach. About 18 months later that's the spot my husband proposed to me. I still have them, (the shells and him! LOL ), and still love those tiny little shells 🙂
OK friends…spill your beans or little shells, LOL, and share your story below!