Today I'm sharing a tutorial to make a live edge coat rack from tree slices. A wood slice coat rack is a terrific solution for a way to hang coats in a tight spot. Best of all, you can hang these modern live edge cookie coat hangers separately or in a group depending on how much space you have and how many coat hooks you need. I absolutely love how these modern coat hooks turned out because they added more personality to the decor style in my living room.
The round tree branch slices I used or little live edge wood slabs, are also known as cookies. You'll notice I use both terms when I'm talking about this live edge coat rack project. For more coat rack projects be sure to check out this DIY Chevron Coat rack, this Modern Rustic DIY Vintage Hook Coat Rack, the DIY Coastal Whale Coat Rack, Tree Branch Apron Rack, and my Repurposed Headboard Coat Rack.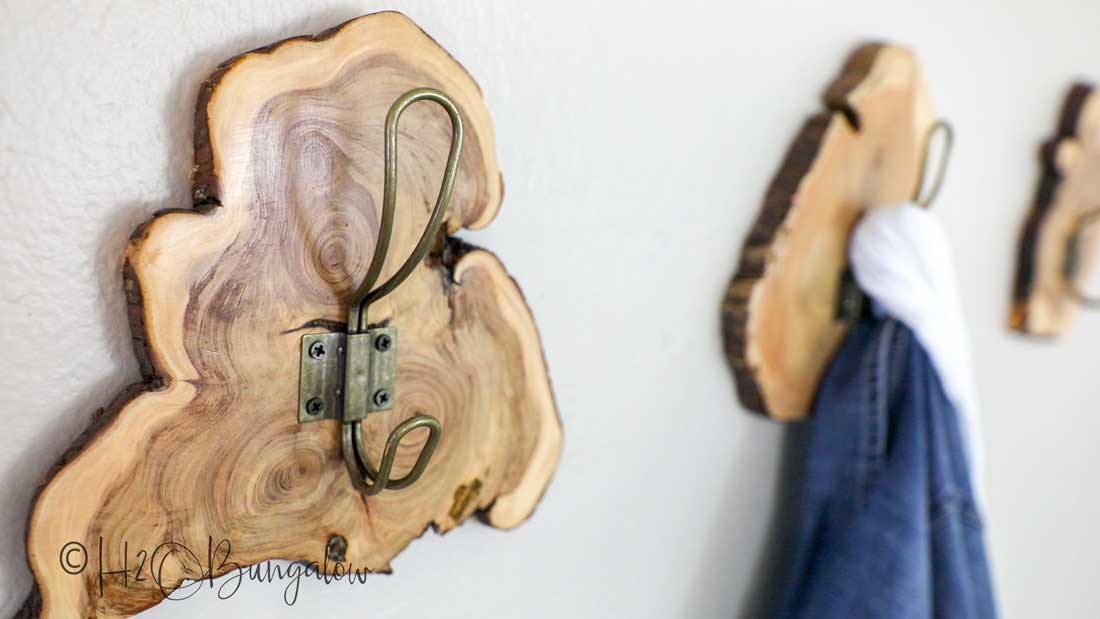 Another thing I love about this project is that it's great for small spaces where you don't have room for a large coat rack. I'll show you how hanging a few wood live edge coat hooks in a group fits beautifully in a small entry and doesn't distract from the home decor. Another good wood coat rack decorating idea is to hang a single rustic wood cookie and hook by itself for a robe in a bathroom, or hang one in a kitchen or bath for hand towels.
How to Make a Live Edge Wood Cookie Coat Rack
I made a video tutorial of how to make a live edge wood slice coat rack so you can see first-hand how simple this project is to make. A beginner woodworker can easily make a set of these!
What supplies do I need to make a wood slice coat rack or multiple coat hooks for a wall?
How do I hang my wood slice coat racks in a straight row on the wall?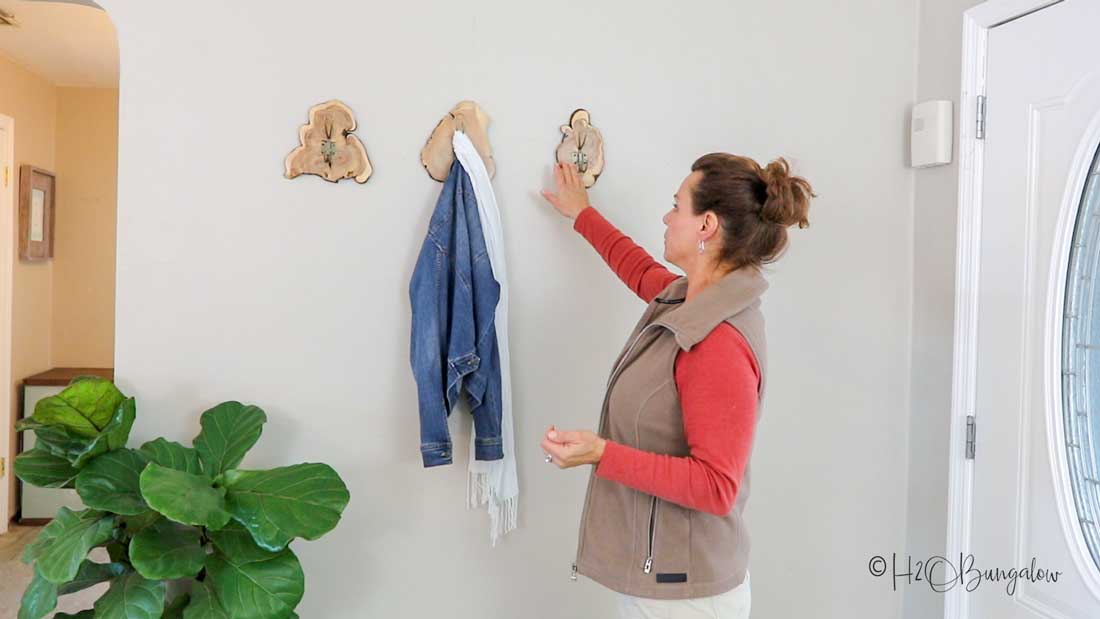 I share some really good tips for hanging these on the wall so they line up well ad are straight. I use these same steps to hang anything that has two hooks.
You'll need these supplies to hang your live edge coat rack to the wall.
Level
Painters tape
Pencil
Drill
Wall Anchors – This is the best kind
Tape Measure
You'll see how to install key hole hangers in my video. My wood slice coat rack hooks needed to be firmly attached to the wall and not move. You'll see how I used two hangers on each coat rack for stability.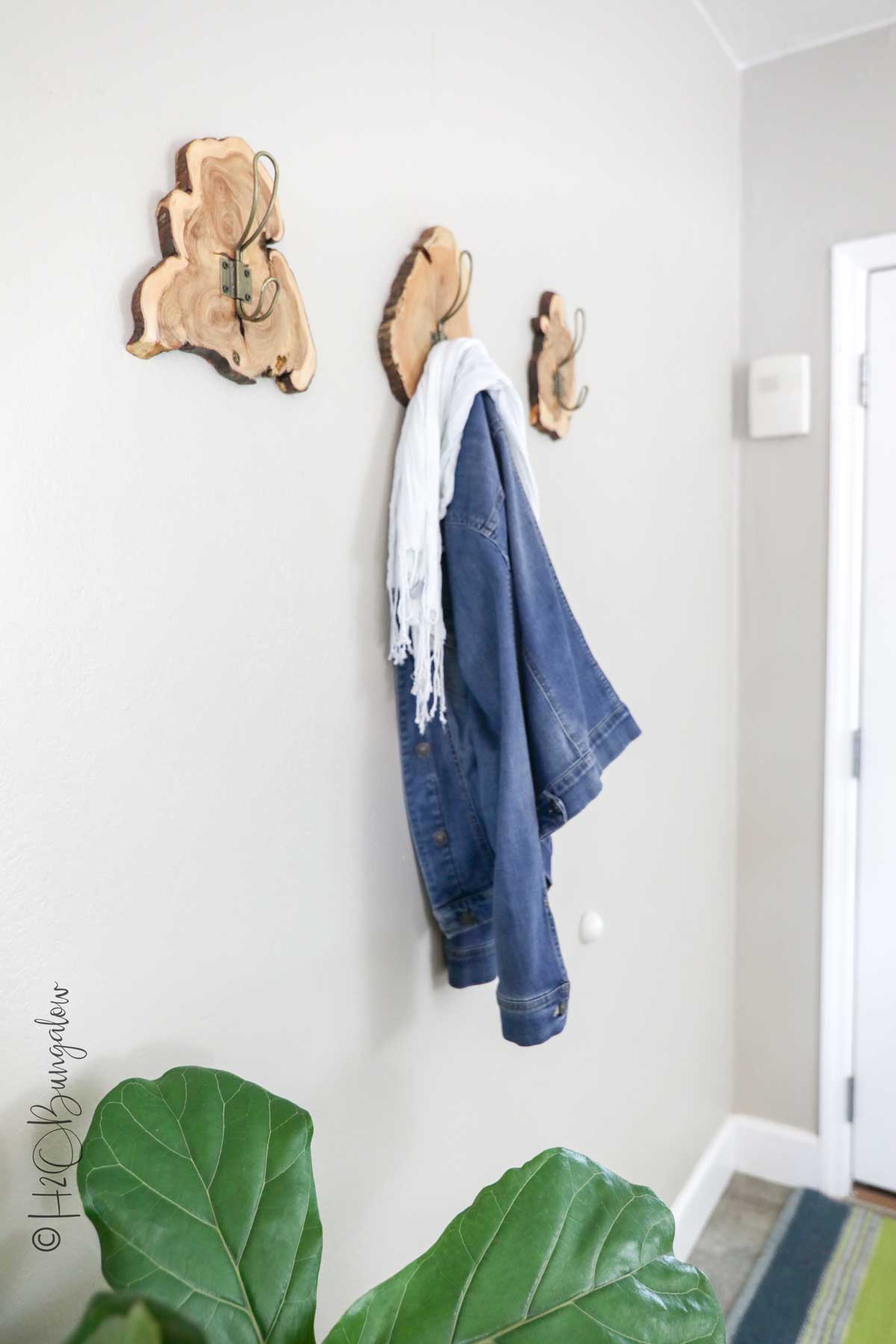 I've been spoiled by the gorgeous coat rack and entry area I made in the North House. We don't have a big living area but I wanted that cozy feeling of walking in the house and having a place for my coat and purse. Using individual wood cookie coat racks or hooks gave me the functionality I wanted without installing something too large or bulky on the wall.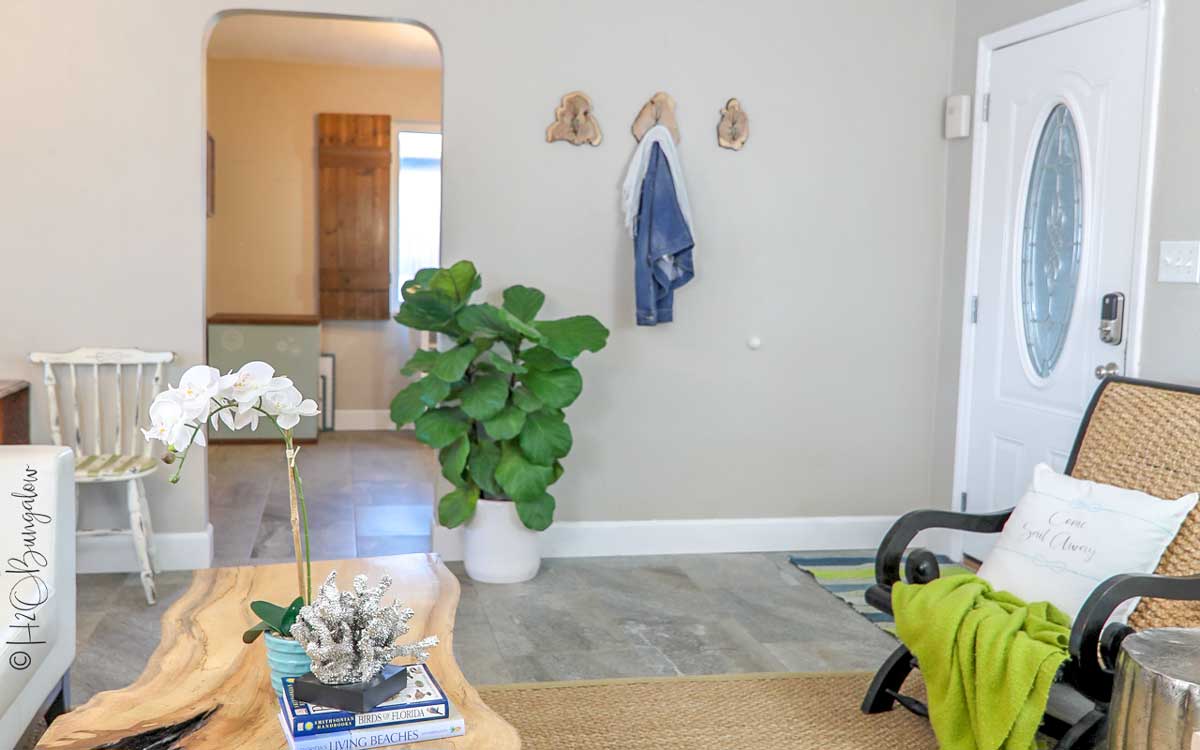 Pin my live edge coat rack project for later and please share it with your friends on Facebook!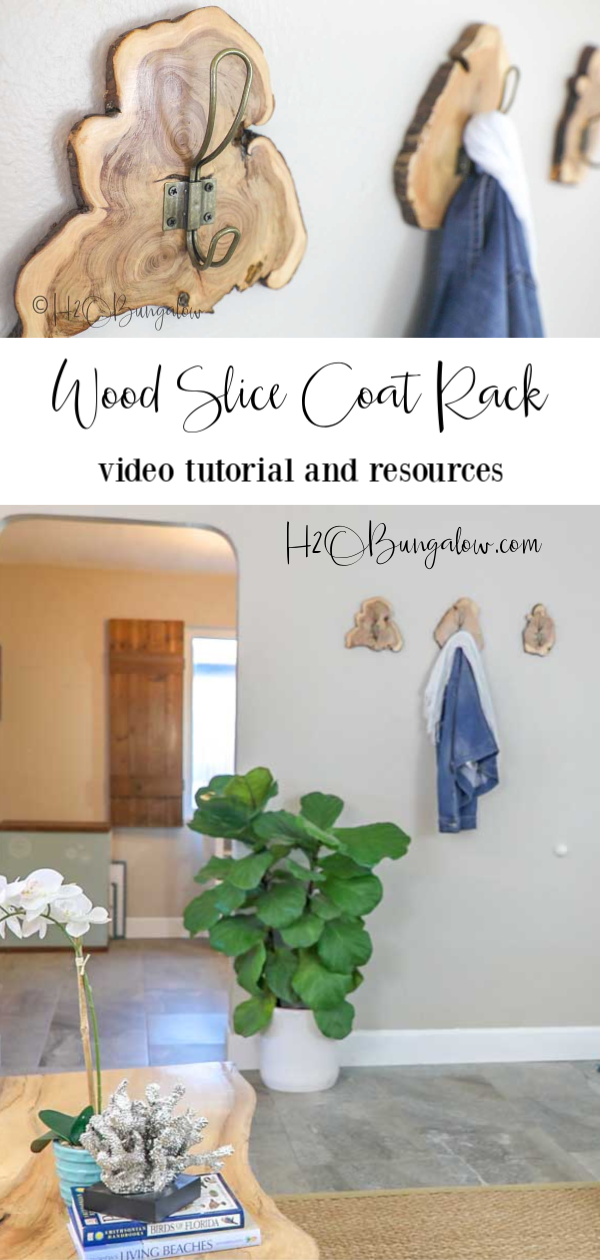 I pointed out a few more home decor DIY projects I've made for our living room in the video. I adore our wall mounted TV cabinet!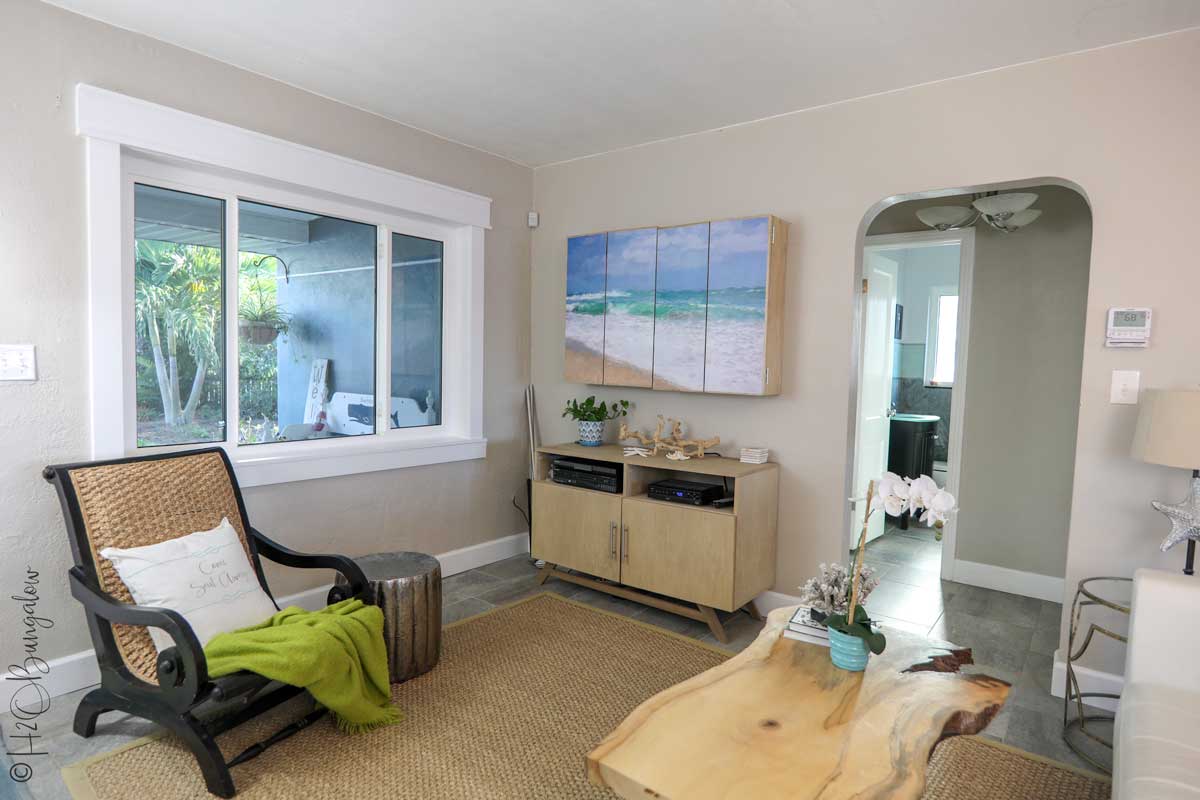 I built the Media Console after as a way to hide all the big black electronic boxes the TV needs. Of course, you guys have seen my favorite DIY Live Edge Coffee Table before too. I know you will also love my DIY Cutting Boards made from scrap wood, they are perfect for entertaining and make great decor pieces.
I love when something as small as adding a live edge coat rack to the living room makes it feel complete. I've scratched my head over how to make the entry more welcoming and cozy and wanted a coat rack for a while now. This is the perfect solution for a small space entry!
Do you have a place in your home for a wood slice coat rack?